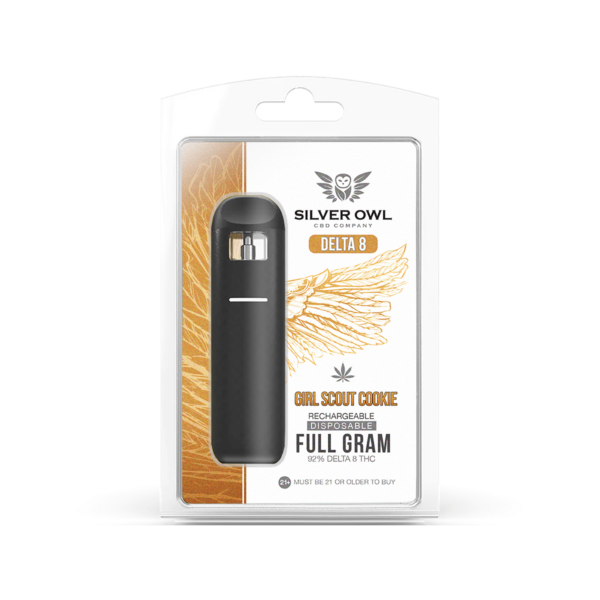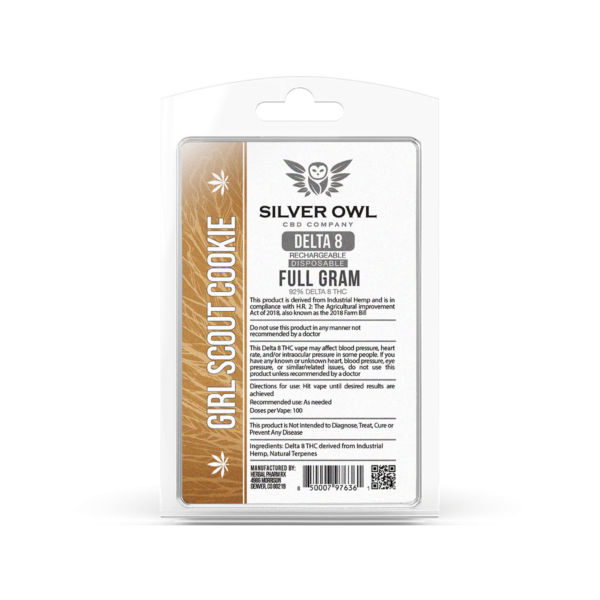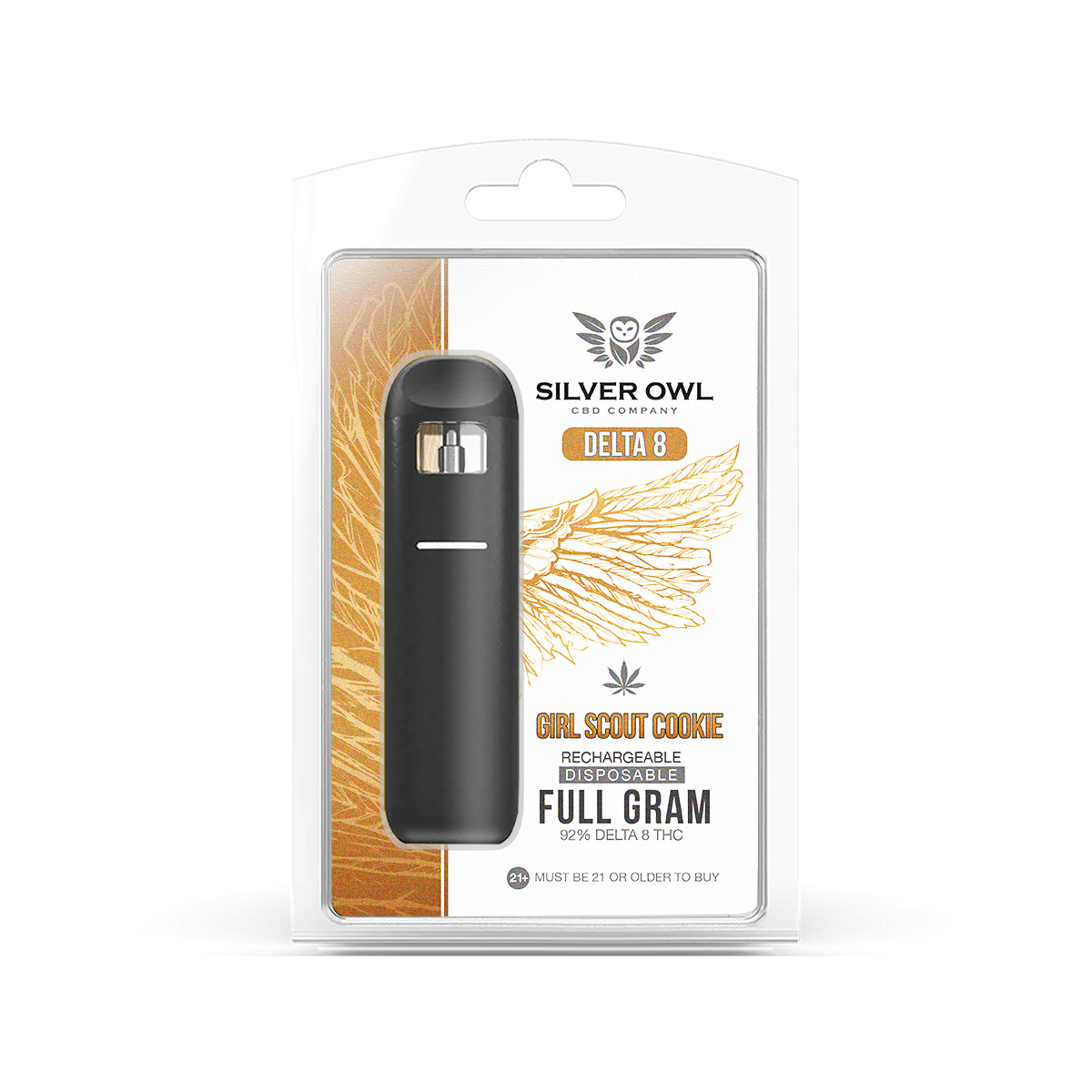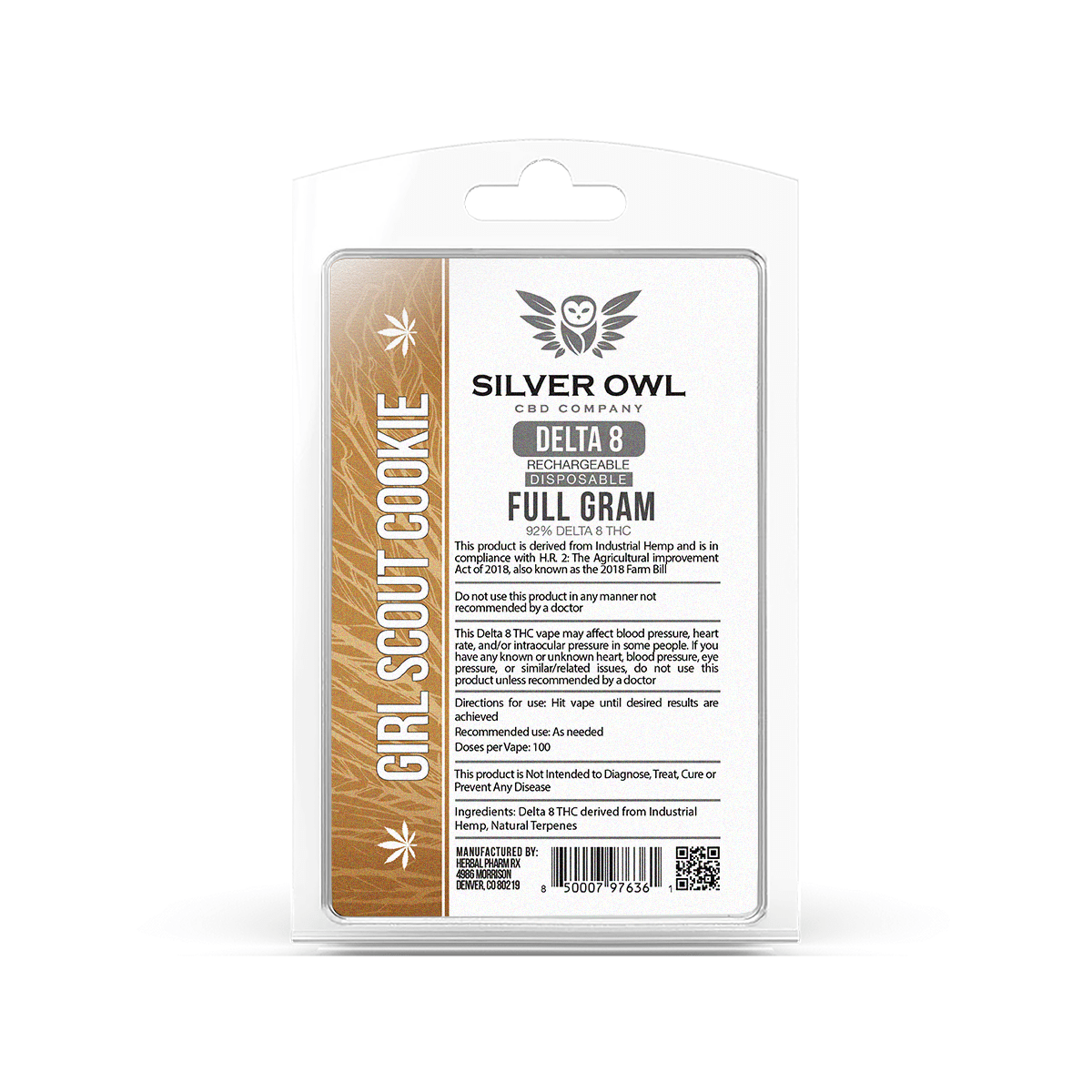 Delta 8 Disposable Vape Girl Scout Cookie (Indica)
$39.99 — or subscribe and save up to 20%
Delta 8 Content: 1000MG
Strain Types: Indica
Strains: Girl Scout Cookie
Serving Size: 10 to 20 mg
Recommended use: As needed
Ingredients: Delta 8 derived from Industrial Hemp, Natural Terpenes
Brand: Silver Owl
Directions: Hit Delta 8 Disposable Vape Girl Scout Cookie until desired result are achieved.
| | |
| --- | --- |
| Strain Type | Indica |
| Strain | Girl Scout Cookie |
These disposables are amazing I love how they re rechargeable I can actually finish the delta
really convenient
doesnt get you paranoid, awesome taste and no need to worry about batteries like with the carts.
These disposables were really good! I got a few of them and they worked better than I though from getting them online!
Better than THC
When I first purchased the delta 8 I was skeptical but you really do feel the effects. I purchased birthday cake and the vape definitely tasted like cake. It didn't leave a weed smell in the room like other vapes. It's true what they say about delta 8. It gives you a high without the anxiety. Consider this a lighter version of THC. I will definitely order again.
All I can say is wow! I ordered one to start with because I wasn't sure how good it would be. I got the Girl Scout Cookies and the flavor is amazing. It's not harsh and has a great buzz, can't believe it's legal and only takes seconds for it to kick in. One lasted a little over a week, and I hit it every day. Now I need more!