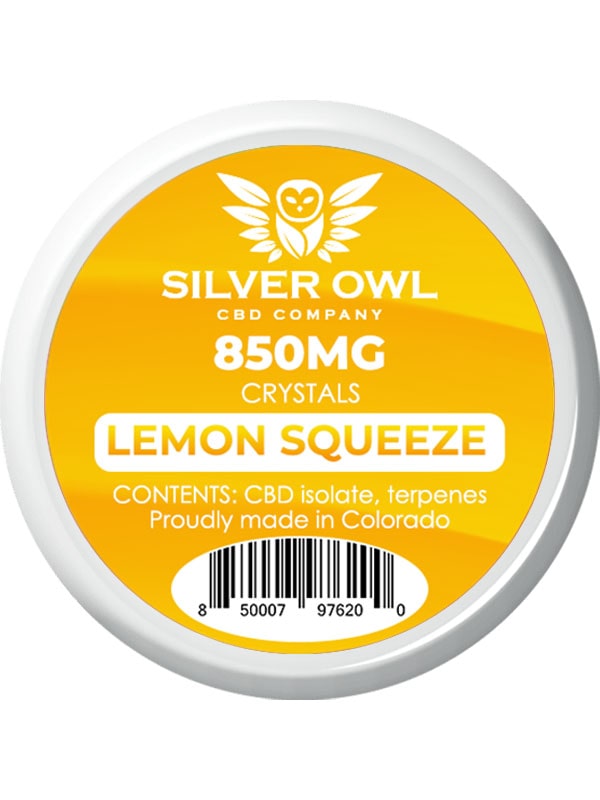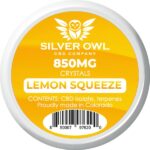 Silver Owl CBD Crystals Lemon Squeeze
Description
Additional information
A dabber's delight, our CBD Crystals were inspired by a revered concentrate that's a favorite amongst Colorado's cannabis scene, live resin diamonds! Make no mistake though: like all Silver Owl CBD products, these dabs contain no THC whatsoever. They can be used like any concentrate and are perfect for the pen, rig or e-nail you've already got at home.
Say "Cheese" to The Squeeze! With that familiar sweet and sour kick, our Lemon Squeeze Crystals offer free smiles with every jar!
Flavor: Lemon Squeeze
Mgs CBD: 850
Lemon squeeze crystals
I love how fast acting this stuff is. Helps relieve my pain pretty fast
Awesome!
Super tasty probably one of my new favorites!! Love all your products!
Best Flavor!!!!
I have tried a few brands of CBD for dabbing. I am beyond impressed with the flavor of Lemon Squeeze!!! It really does bring a smile. I cant wait to try more Silver Owl flavors. The quality of these crystals is unreal. You have a customer for life!