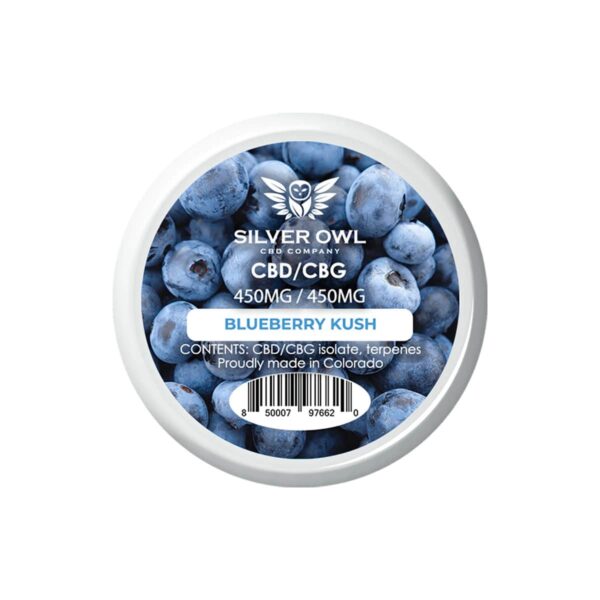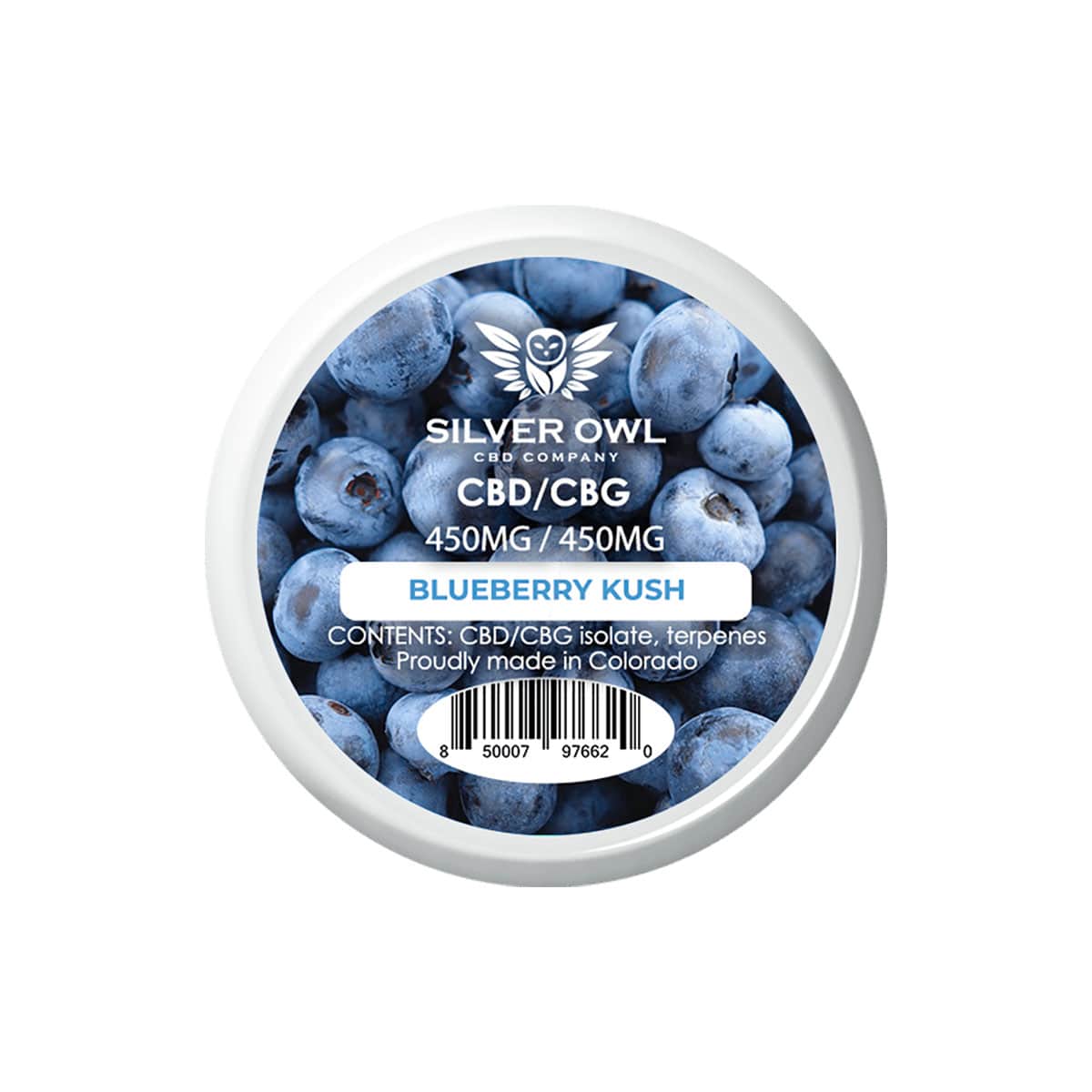 CBD/CBG Crystals Blueberry Kush
$39.99 — or subscribe and save up to 20%
CBG Content: 450MG
CBD Content: 450MG
Strains: Blueberry Kush
Recommended use: As needed
Ingredients: CBD Isolate, CBG Isolate, Terpenes
Brand: Silver Owl
Explore all strains of CBD/CBG Crystals
Very good stuff.
Wasn't quite sure what to expect, thought it was going to taste kushy when I first got it. Pleasantly surprised it ended up being fruity.
Yummy Blueberry!!
this Blueberry CBD/CBG I love the way it tastes and the way it makes me feel!!!
Best 2 in 1 combo
Great blueberry flavor!!! Also a very smooth hit and great feeling!!!!
blueberry yum yum I love it!! I like that it has both CBD and CBG it has an amazing effect on me I sleep so so so well!!
CBD/CBG
this blueberry is so good, the cbd helps relax me while the cbg knocks me on my...Bed, I fall asleep so so well when I smoke this before I go to bed!
Awesome
These crystals are amazing they give me the euphoric feeling I have been looking for!
Tasty!!!!
Love the taste of this strain, I sprinkle it into or dip whatever I'm smoking into this. It's good enough to smoke straight on it's own. I love the CBG inclusivity and there are so many strains to choose from. This stuff will calm me down no matter what, I always make sure I have it before a stressful situation. Very reasonably priced and I would recommend anyone give it a go for so cheap.
Love it!
This blueberry is so so so good! it helps me sleep at night better than I have been able to in a really really long time and it feels amazing!! I dont wake up all sleepy or anything and it is great!!
best sleep
This is hemps version of melatonin for me. it makes me sleep real well and stay asleep. Cant recommend enough
Price is great as well as the flavor!
The flavor is really really good! the mix between CBD and CBG is amazing it helps me fall into that deep sleep I haven't had I a really long time!!