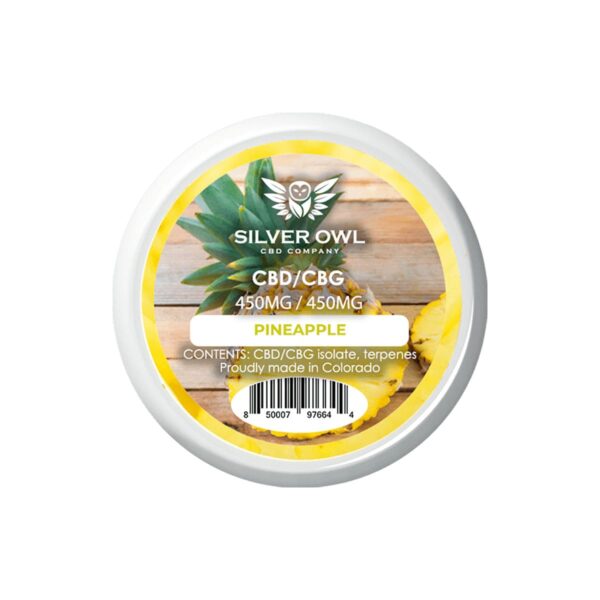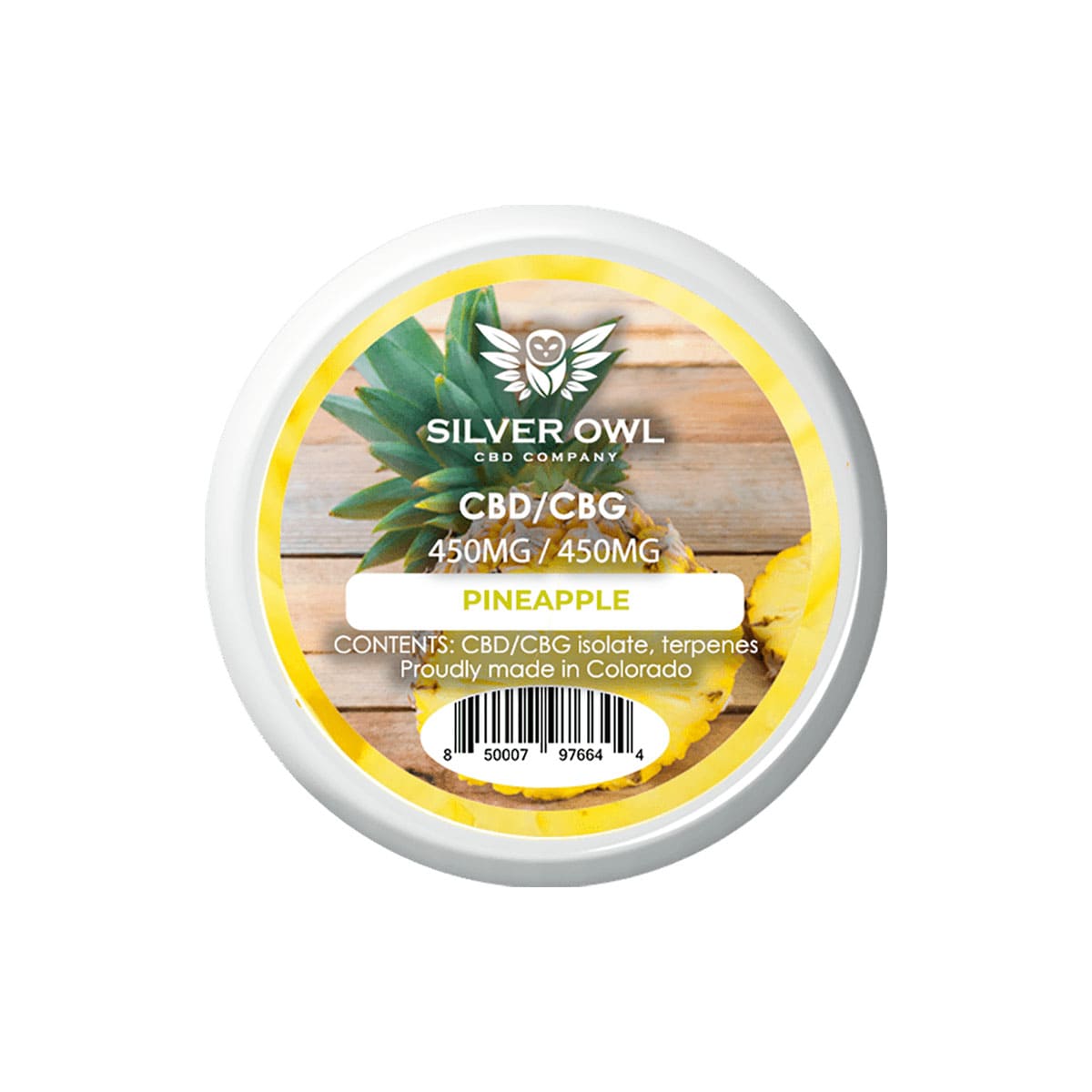 Silver Owl CBD/CBG Crystals Pineapple
Description
Additional information
Have You Heard About The Entourage Effect?
The cannabinoids naturally found in the hemp plant's flower buds are potent and beneficial on their own, but each of these compounds works better when they're paired together and with terpenes. This synergistic boost in effects is called "The Entourage Effect" and has been steadily gaining increased attention as hemp research has increased over the past two years.
When Cannabidiol (CBD) and Cannabigerol (CBG) are paired together, The Entourage Effect kicks in to elevate the response our endocannabinoid systems have to both cannabinoids. CBG binds to our CB1 and CB2 receptors while CBD affects the system's processes across the mind and body; this allows the increased effects of both to become much more noticeable in harmony with each other.
Silver Owl CBD/CBG Crystals deliver the best of both hemp derived compounds, further magnified by the terpene profiles of each flavor. These Crystals are delicious and potent, providing a range of beneficial effects and tasty notes. All of this happens without any psychoactivity- like the rest of our Crystals, these contain hemp derived cannabinoids exclusively and no THC whatsoever.
And the best part? Our variety of CBD/CBG Crystals includes three brand new terpene powered flavors to the Silver Owl family of products, as well as updated mixes of terpenes for our existing flavors. Try a batch of our new Silver Owl CBD/CBG Crystals today and experience the hype for yourself!
Flavor: Crystals Pineapple
Mgs CBD/CBG: 450/450
| | |
| --- | --- |
| Weight | 0.1 kg |
| Mgs CBD | 450 |
| Mgs CBG | 450 |
My all time favorite
Amazing CBD effects with awesome fresh pineapple taste bonus!
Pineapple blast
Fresh pineapple, with a great cbd cbg combo!!!
The Best!
So sad that this out of stock right now :( This one was my absolute favorite and when it's back in stock, will most definitely be buying more and you should too!
Tasty!!!!
I love the pineapple crystals!! the CBG in this one helps me sleep so much better!!
TASTY
This stuff is so tasty!! I love ti, and it give me that great relief I have been needing lately! I will be getting more and trying new flavors for sure!!
Great Pineapple Flavor. I love this stuff and can't get enough.
Absolutely delicious!!
These cbd/ cbg pineapple crystals are so dang tasty, I seriously can't get enough of them! The aroma that instantly hits your nose is deliciously sweet and makes you crave the fruit. I love pineapple so much I knew this was going to be a favorite from the start. Not only do the aroma and taste make this such a great product, but the beneficiary effects it offers has been wonders for myself. It helps keep myself calm and settled instead of constantly being anxious and not want to being social. I'll smoke more of these crystals at nighttime as well to help with my insomnia from relaxing and just feeling completely at ease. I've loved silverowl products since I first got to try the Mimosa cbd/cbg crystals and I've been hooked ever since winning that giveaway. I can't thank y'all enough for such outstanding and beneficial products, you guys rock! 
Just what I needed!!
Silver Owl has the best CBG on the market. It helps to bring me focus and energy to power through the day. The flavors are so yummy too!!