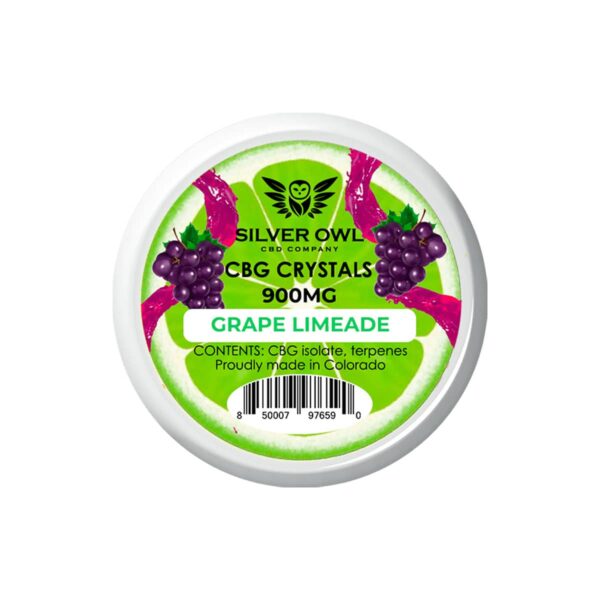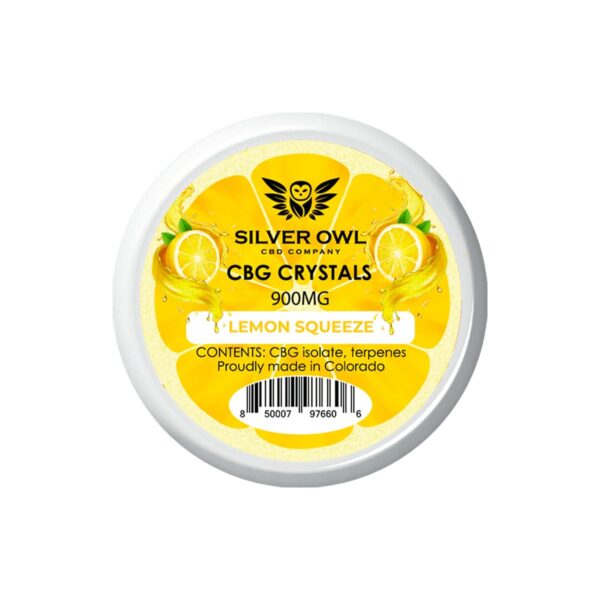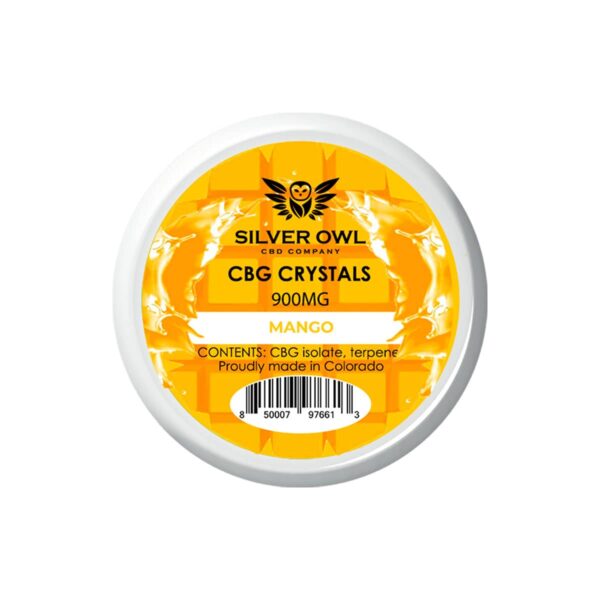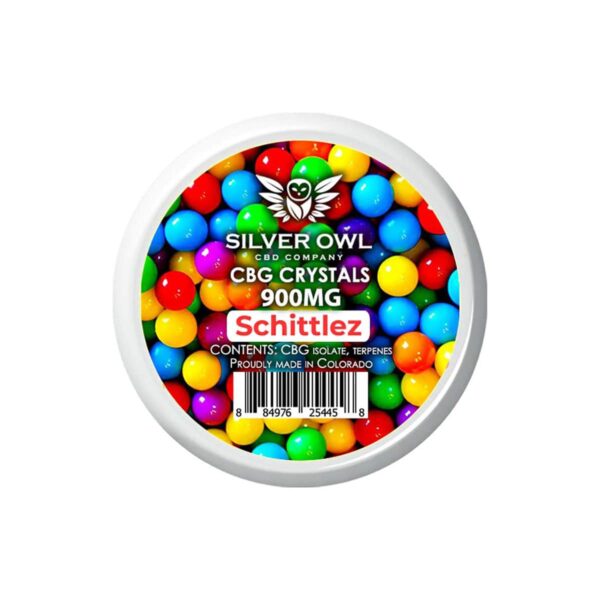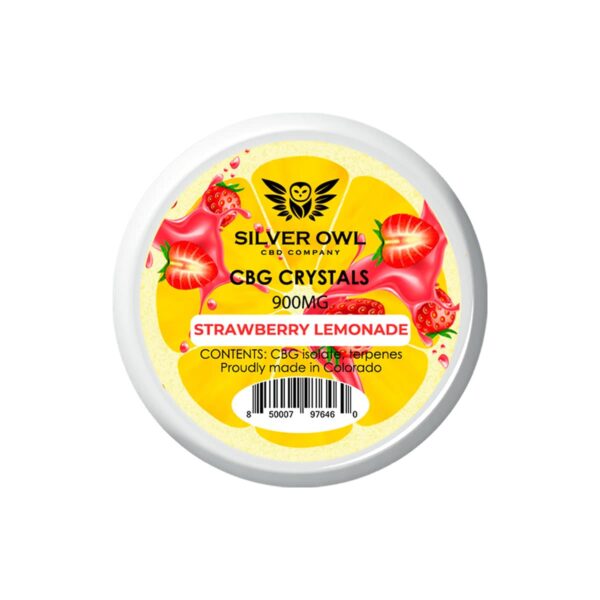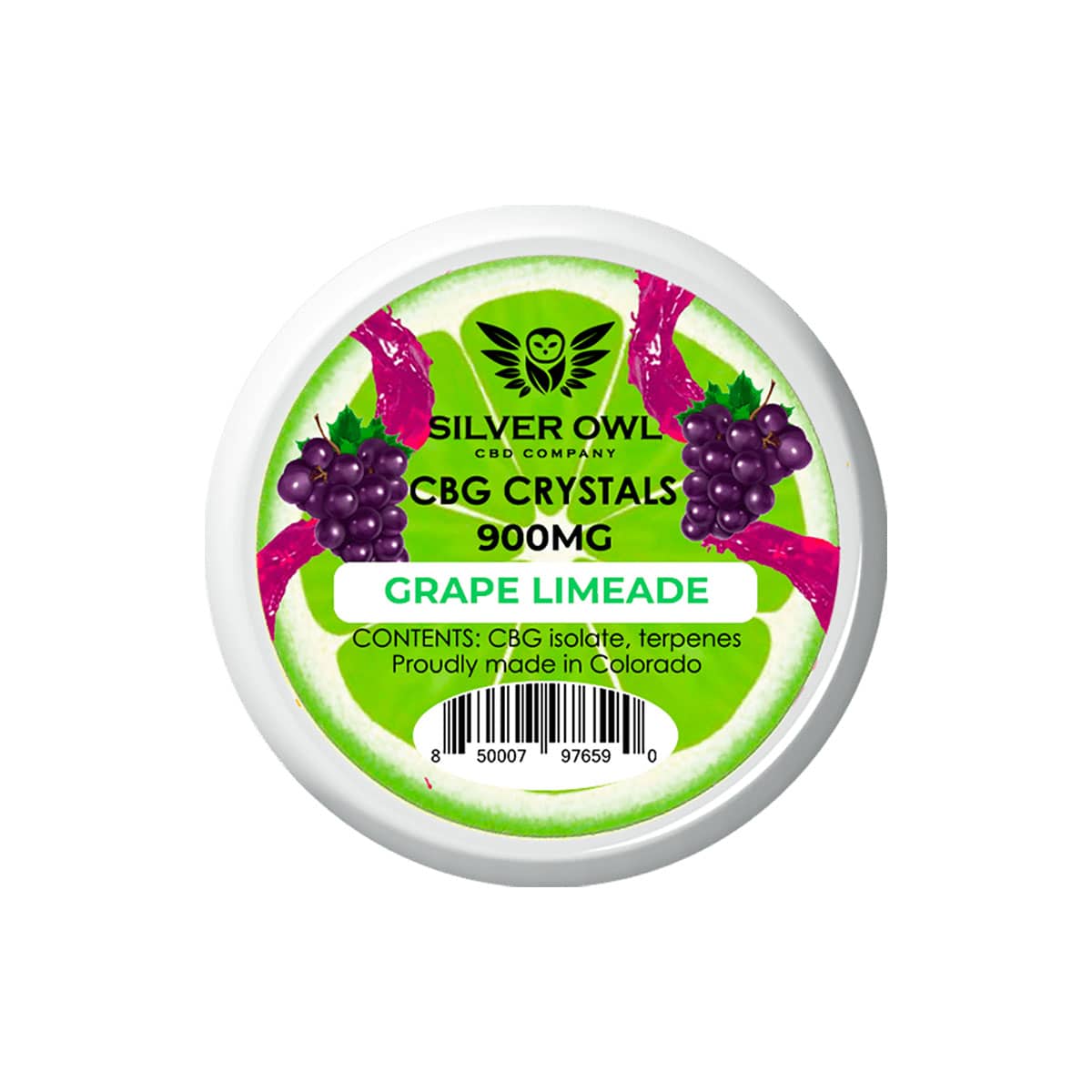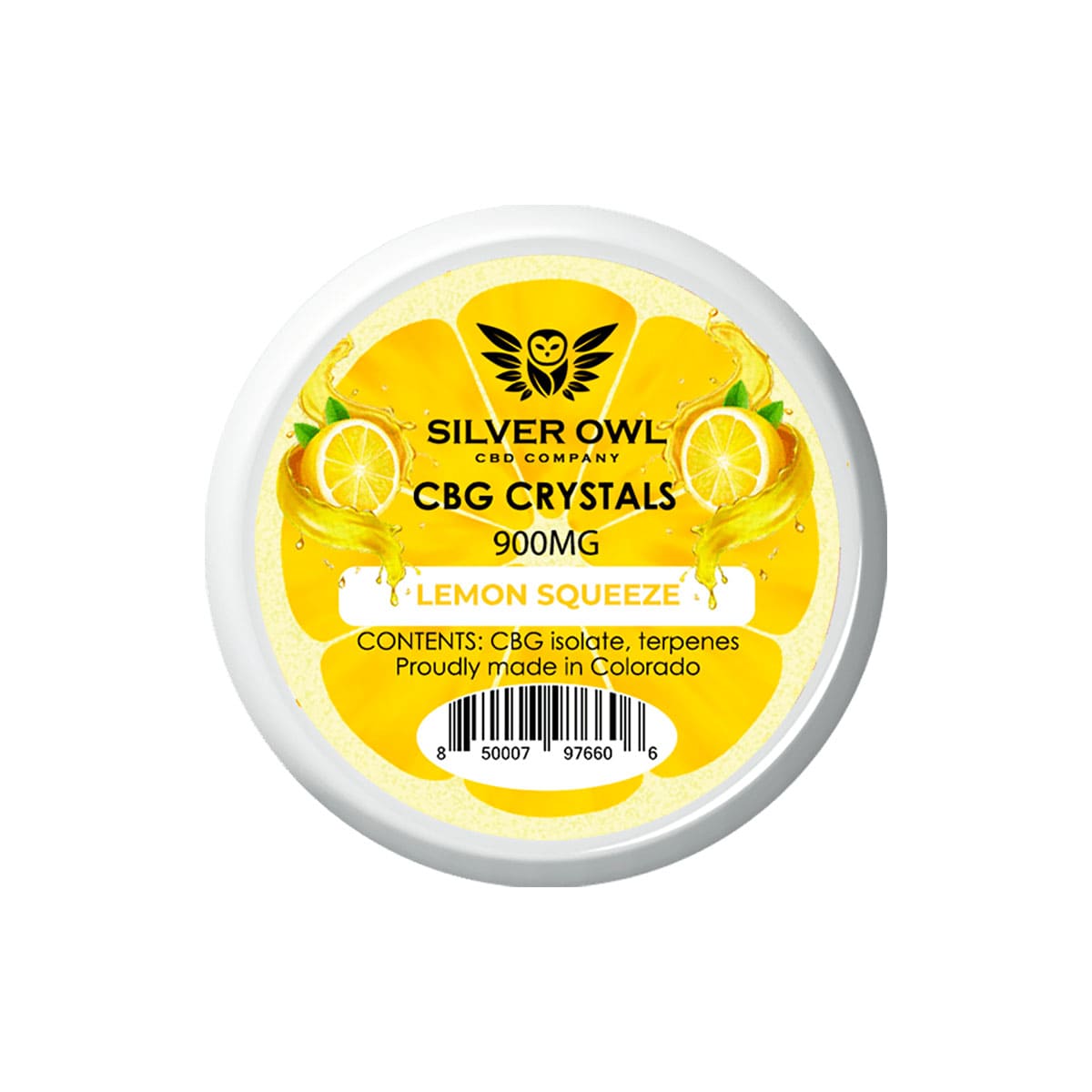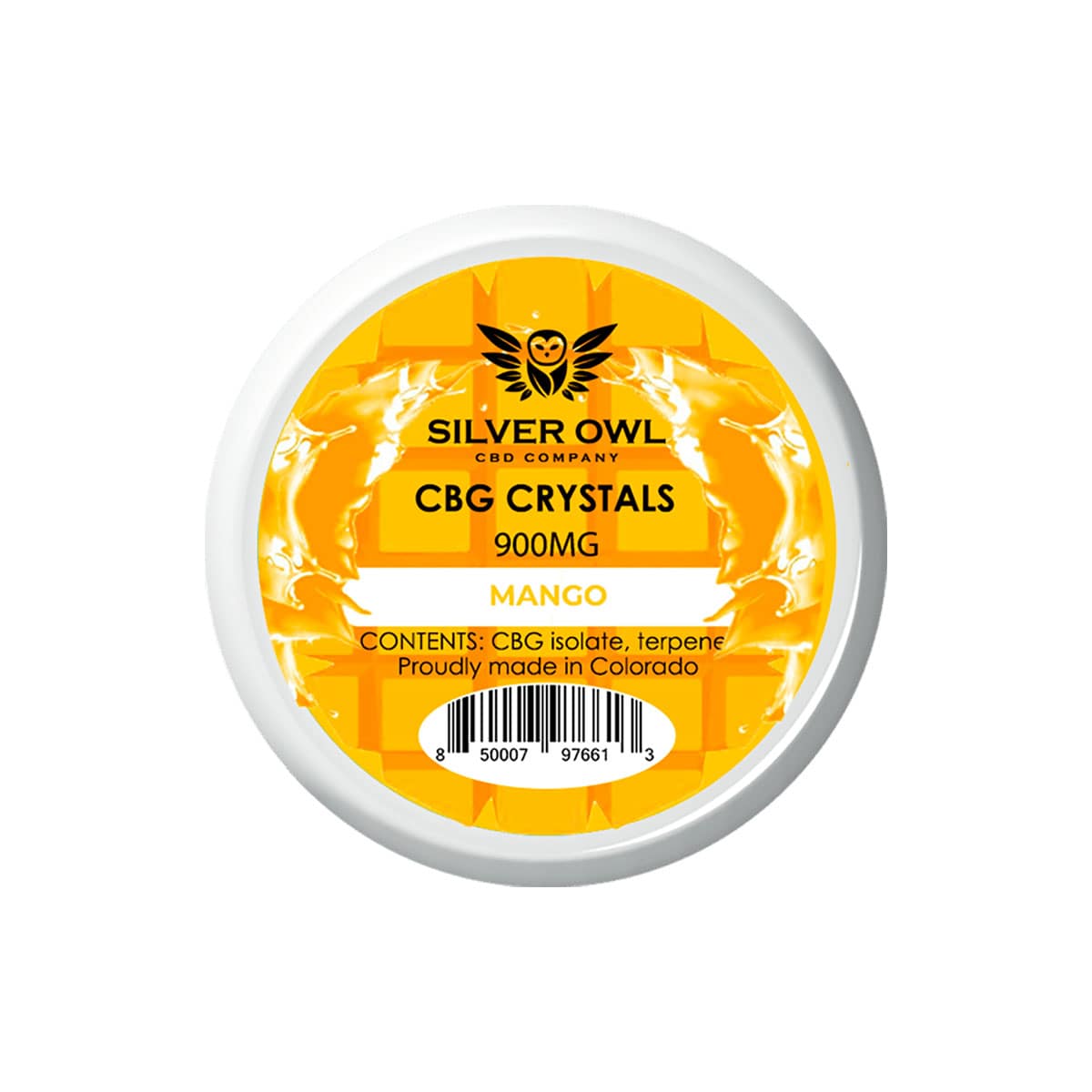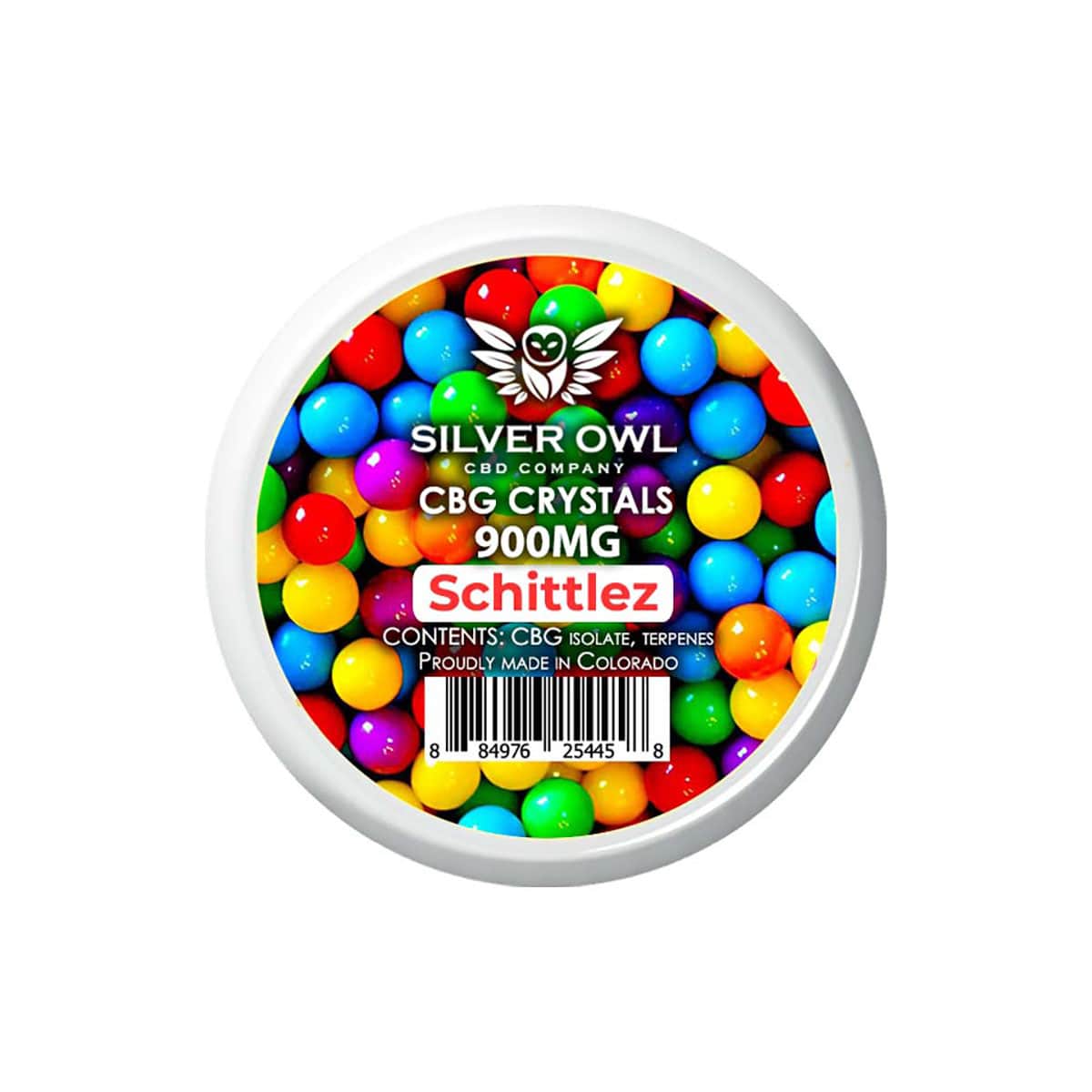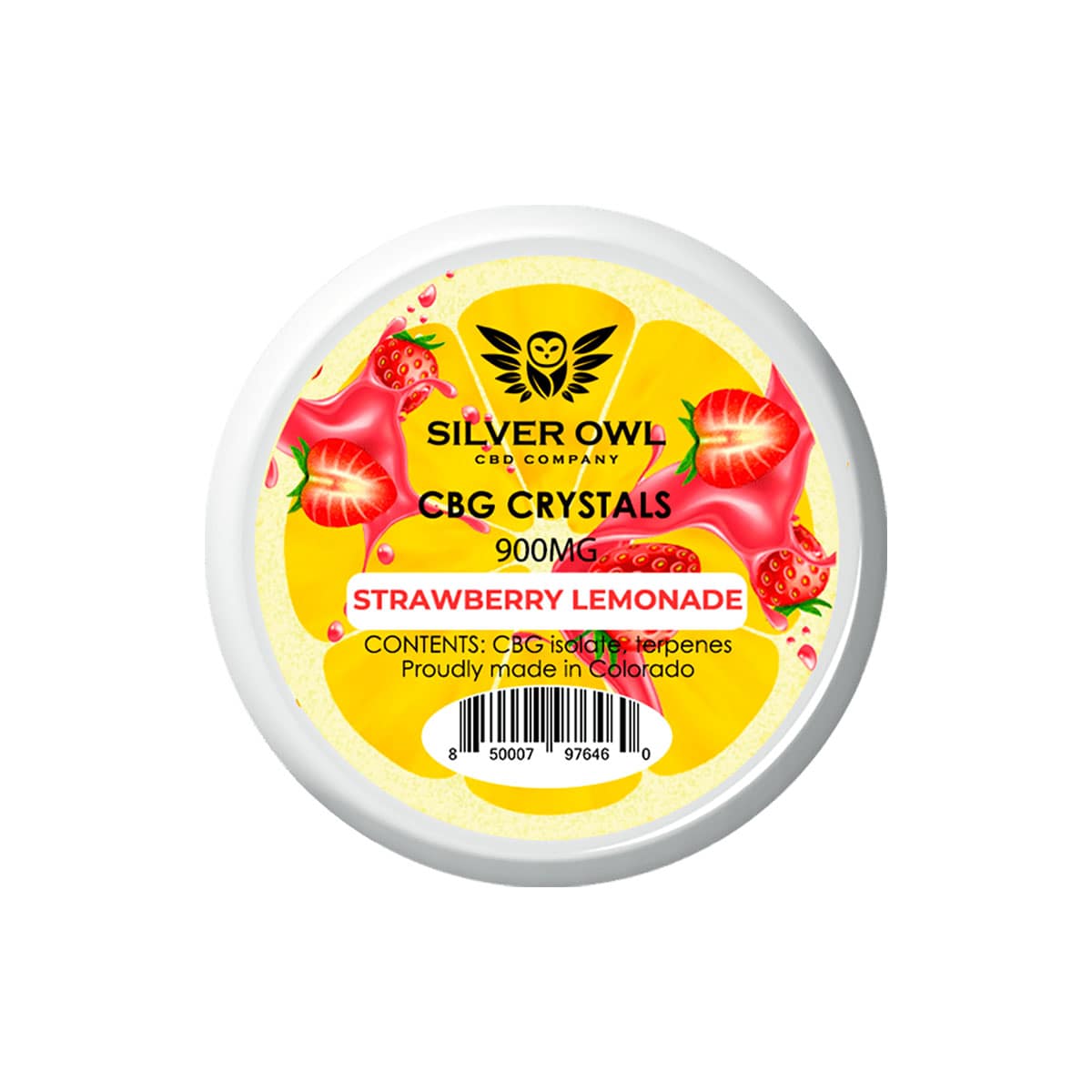 CBG Crystals
$39.99 — or subscribe and save up to 20%
CBG Content: 900MG
Strains: Grape Limeade, Lemon Squeeze, Mango, Schittlez, Strawberry Lemonade
Recommended use: As needed
Ingredients: CBG Isolate, Terpenes
Brand: Silver Owl
Description
Additional information
Hemp plants are perhaps best known for their CBD contents, but did you know that they contain numerous other useful cannabinoids- many of which are still being researched and discovered? One of those cannabinoids, Cannabigerol (CBG), has caught the attention of the Silver Owl CBD Company with its noticeably potent, beneficial effects. Our CBG Crystals are a labor of love for us, as they represent the first time we stepped away from CBD to expand our selection of hemp derived cannabinoids. When you buy Silver Owl CBG Crystals, you're buying a piece of our company's growing history- and the growing history of the new age of hemp research.
After using CBG, a growing number of people are reporting improvements in their abilities to manage physical pain, sleep disturbances, inflammation and nausea. This is due to its interactions with the endocannabinoid system: while CBD indirectly affects your endocannabinoid receptors and has more direct impacts on the rest of your body's systems, CBG binds directly to both CB1 and CB2 receptors. In this regard, CBG has an even greater effect on your entire endocannabinoid system than THC!
Despite this, CBG is non-psychoactive and cannot get you high. It will not affect your judgement or ability to function as a member of society, nor will it cause you to fail a drug screening with a false positive result. However, it is a much more physically relaxing cannabinoid than CBD and should be used as such. If it's your first time using CBG, we'd highly recommend experimenting with its use at nighttime- though several of our team members and frequent customers use the compound during the day to no ill effect. Of all the hemp derived cannabinoids, CBG is perhaps one of the most potent currently available for sale online. Its effects can come with swift onset times- especially when vaporized and inhaled, as is the case with Silver Owl CBG Crystals- and can be felt for prolonged periods after consumption.
If you're looking for a heavier hit, Silver Owl CBG Crystals may be perfect for you. With only two sets of ingredients- CBG Isolate and a mix of terpenes for flavor- these concentrates are all natural, vegan friendly and delightfully simple in their constitution. Every jar of Silver Owl CBG Crystals packs 900mg CBG isolate and 100mg mixes of various terpene profiles for that perfect hit every time!
| | |
| --- | --- |
| Strain | Grape Limeade, Lemon Squeeze, Mango, Strawberry Lemonade, Schittlez |