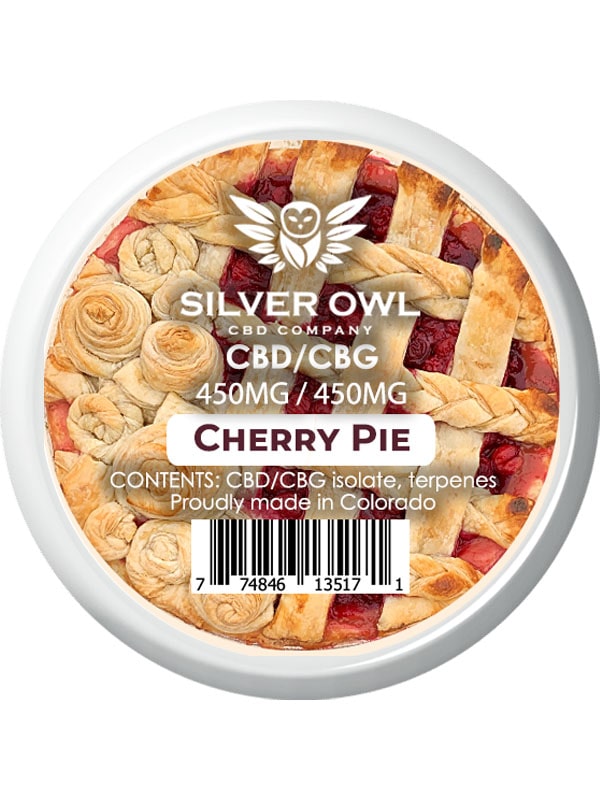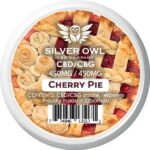 Silver Owl CBD/CBG Crystals Cherry Pie
Description
Additional information
Have You Heard About The Entourage Effect?
The cannabinoids naturally found in the hemp plant's flower buds are potent and beneficial on their own, but each of these compounds works better when they're paired together and with terpenes. This synergistic boost in effects is called "The Entourage Effect" and has been steadily gaining increased attention as hemp research has increased over the past two years.
When Cannabidiol (CBD) and Cannabigerol (CBG) are paired together, The Entourage Effect kicks in to elevate the response our endocannabinoid systems have to both cannabinoids. CBG binds to our CB1 and CB2 receptors while CBD affects the system's processes across the mind and body; this allows the increased effects of both to become much more noticeable in harmony with each other.
Silver Owl CBD/CBG Crystals deliver the best of both hemp derived compounds, further magnified by the terpene profiles of each flavor. These Crystals are delicious and potent, providing a range of beneficial effects and tasty notes. All of this happens without any psychoactivity- like the rest of our Crystals, these contain hemp derived cannabinoids exclusively and no THC whatsoever.
And the best part? Our variety of CBD/CBG Crystals includes three brand new terpene powered flavors to the Silver Owl family of products, as well as updated mixes of terpenes for our existing flavors. Try a batch of our new Silver Owl CBD/CBG Crystals today and experience the hype for yourself!
Flavor: Cherry Pie
Mgs CBD/CBG: 450/450
| | |
| --- | --- |
| Weight | 0.1 kg |
| Mgs CBD | 450 |
| Mgs CBG | 450 |
Flavor
I love this stuff. The flavor is amazing. I have never had any concentrates that taste this good. Amazing.
Thank you for your feedback
Cherry Pie Heaven!
I can't believe the flavor in these crystals. You really taste the cherry pie! The crust comes though strong with a fruity finish. Silver Owl knocked it out of the park with this one.
The 5⭐️ Supplier you've always wanted!!!
The product is always A1 and taste exactly how it says! The customer service is unbelievable and the business to consumer relations makes it feel like I'm buying from family ⭐️⭐️⭐️⭐️ If I could rate any higher I would
Yuuummmmm
So tasty! Amazing quality as always!
Delicious Cherry Pie
I am in love with your Cherry Pie CBD/CBG crystals. Not only do they taste delicious, but they leave you with a nice calm & relaxing feeling. I like to dab them before bedtime because I know I'm going to sleep well.
Love it!
I've tried all kinds of cbd and I love this so much! It has such a great flavor! Can't wait to try other flavors!
Super tasty, cost effective buy.
The first thing I want to say, before even getting to the effects, is that I was straight up impressed by the taste. It's got the perfect balance of fruity and cake-ey, and I swear they somehow even managed to get the flakiness of a pie crust in there. I'm usually a fruity flavor kind of guy, so it caught me by surprise how much I liked the flavor.
As for the effects, they were in line with what I've come to expect from Silver Owl's stuff. Being half and half, I didn't get as much of the tiredness from as I did from only CBG, but the relaxation from the CBD kept going even after the CBG wore off.
I would say if you want just CBD or just CBG for their own effects, go with whichever one you want. If you do want to take both though, this is a cost effective way to do so.
Man o man
I really can't get enough of this company! This has to be my fav flavor so far!
Best tasting isolate I've ever tried!
I was weary of flavored isolates because most taste terrible and nothing like the flavor that's on the label. I was extremely pleasantly surprised that the flavor on the silver owl isolates was spot on to the label and extremely tasty. The smoothness of these isolates is also something to mention, they're incredibly smooth, coughing is not an issue with vaping these. 10/10 would try again!