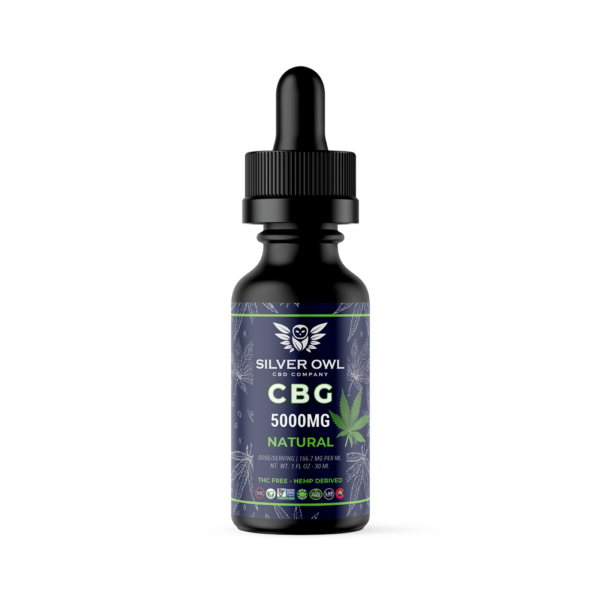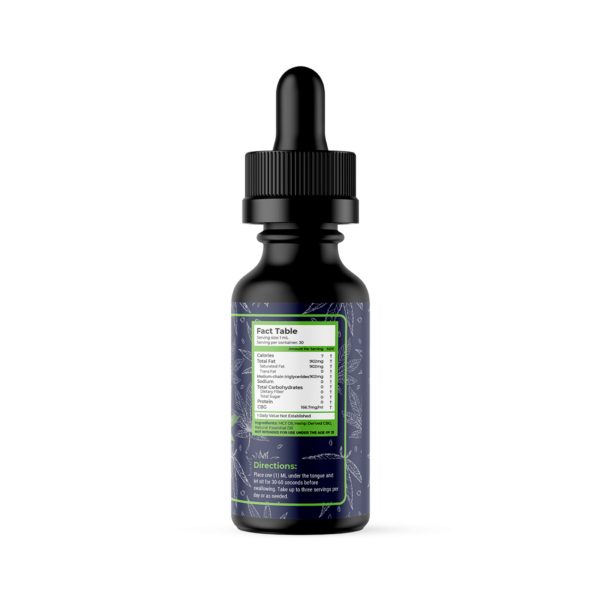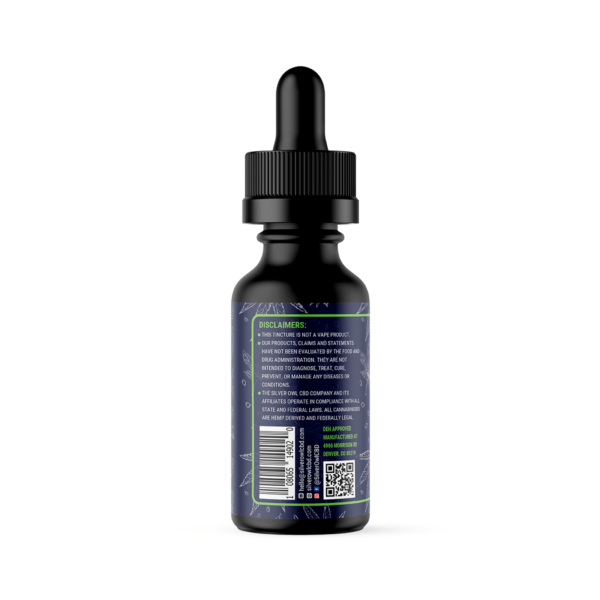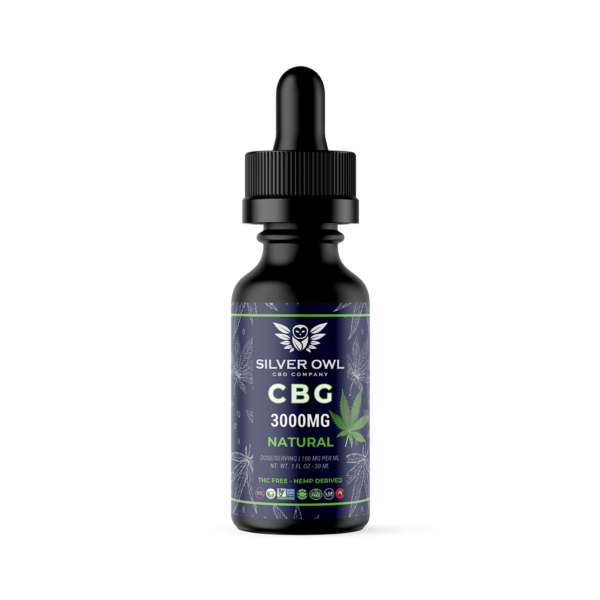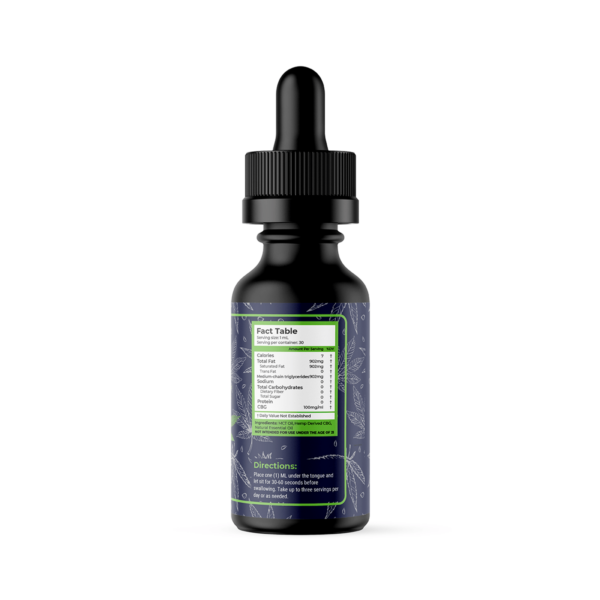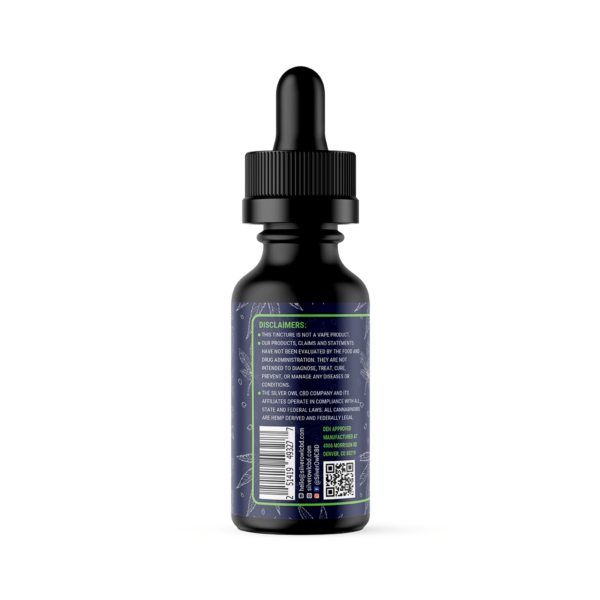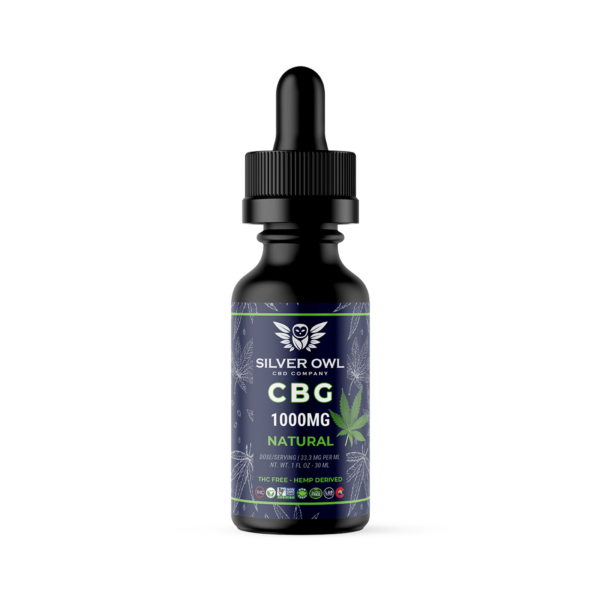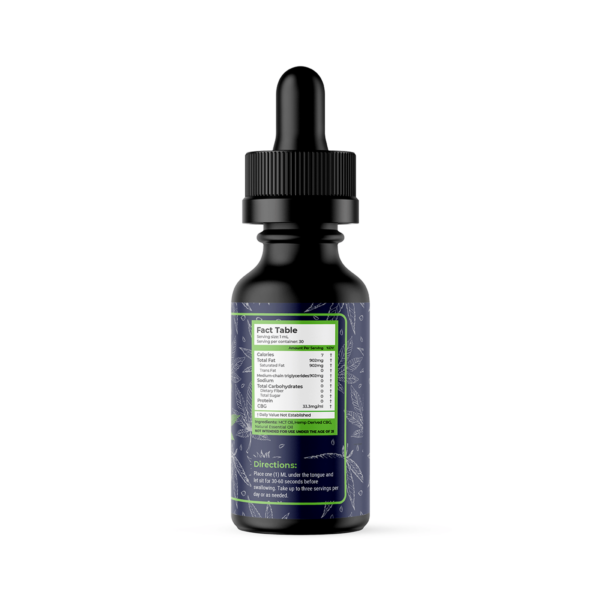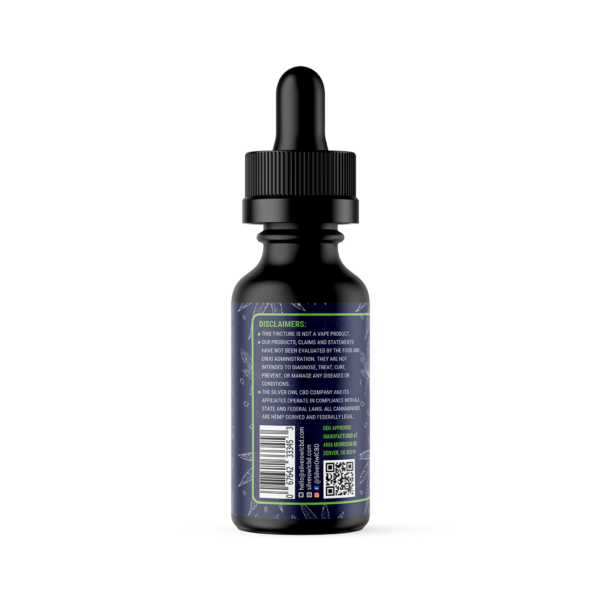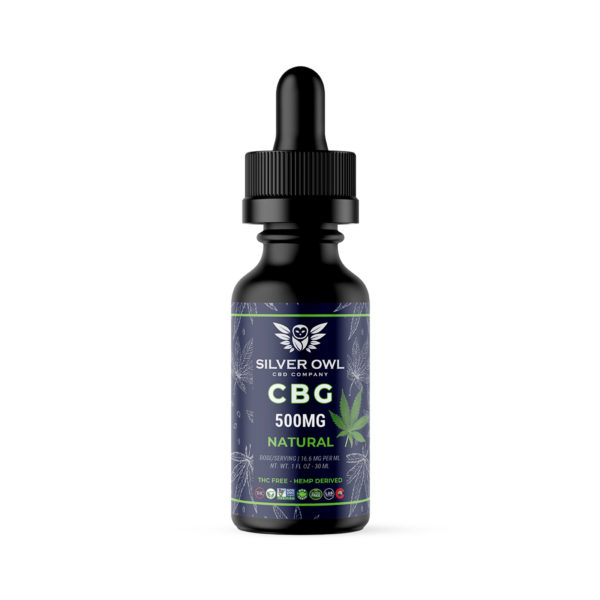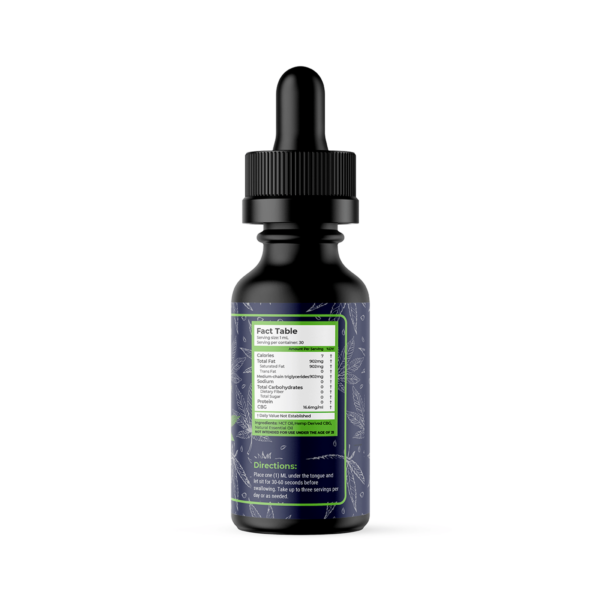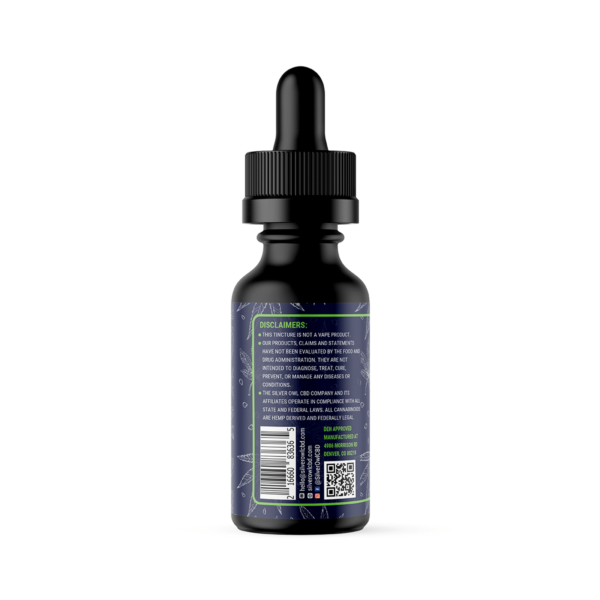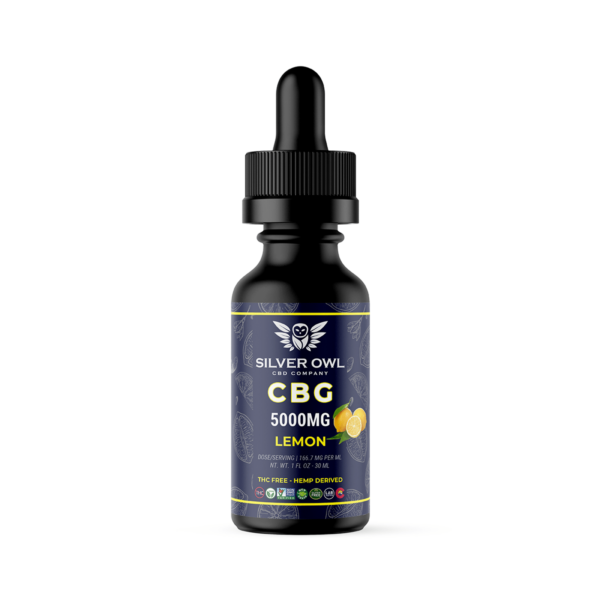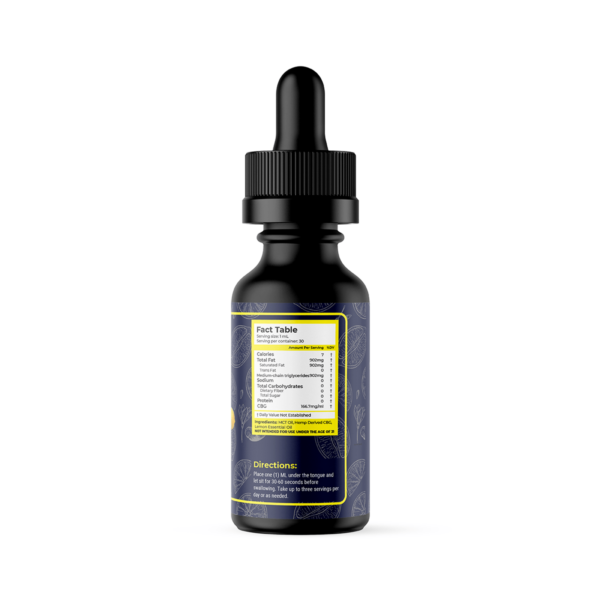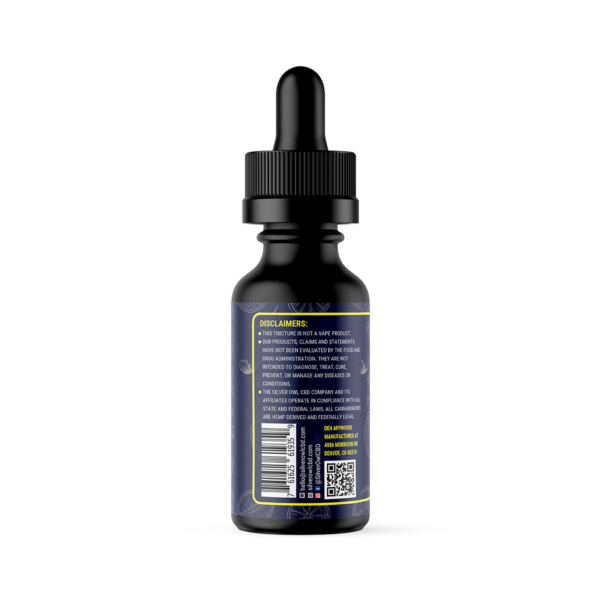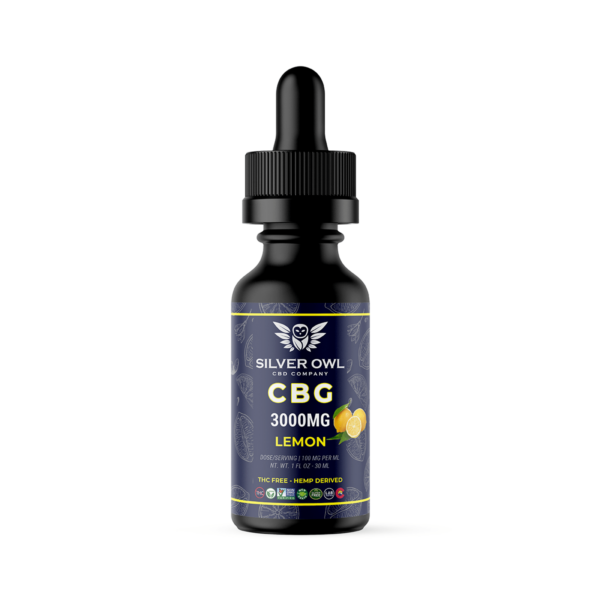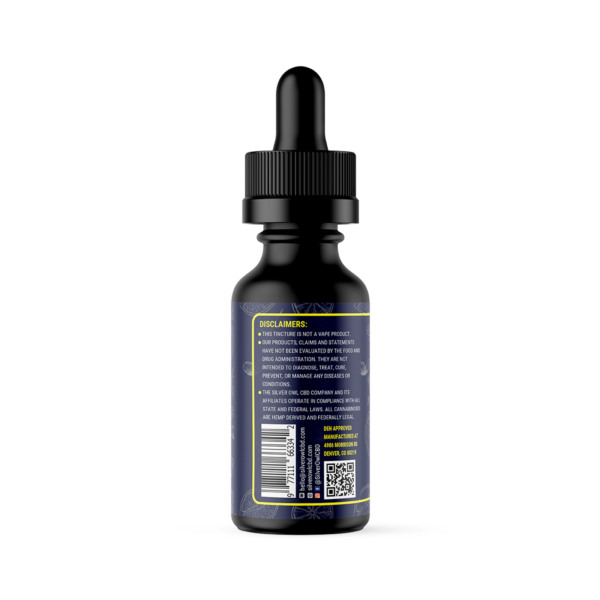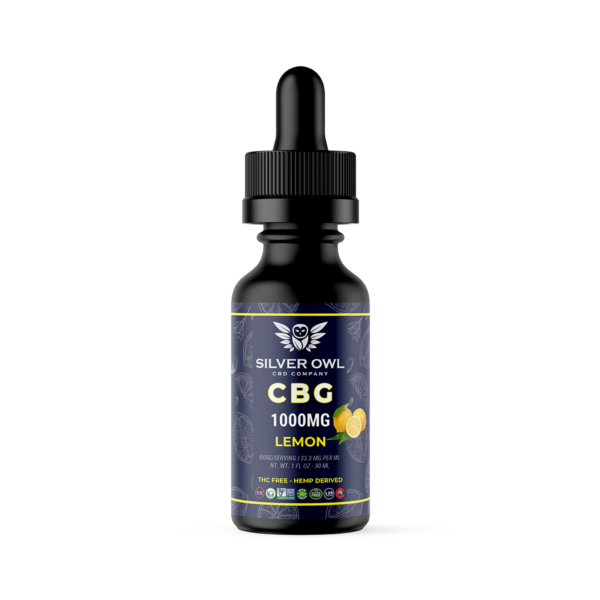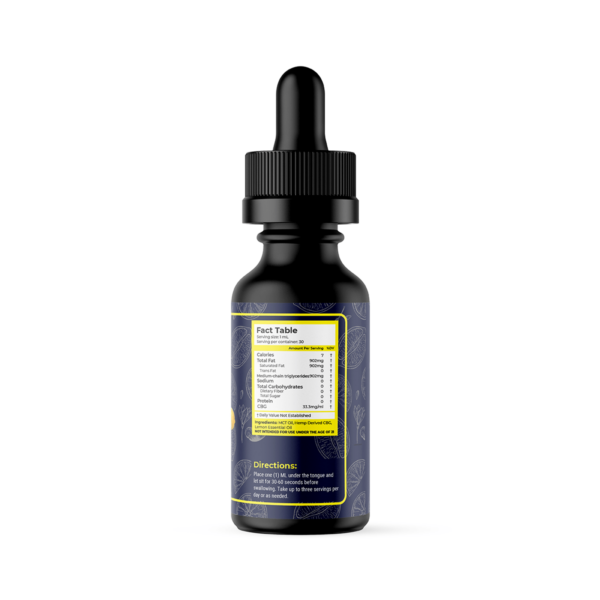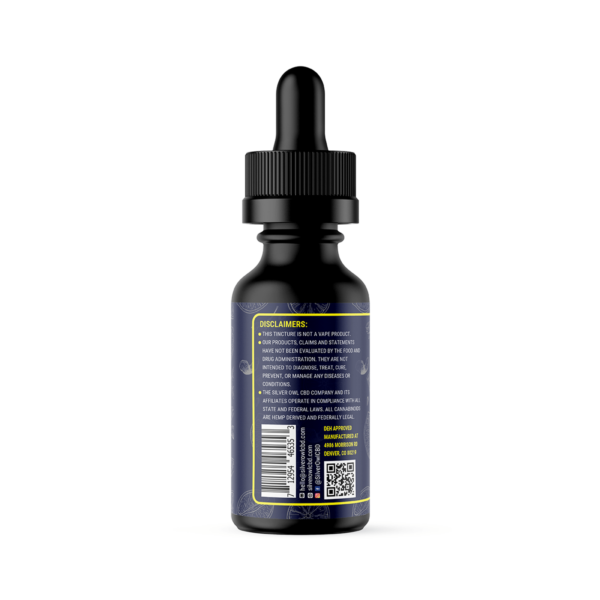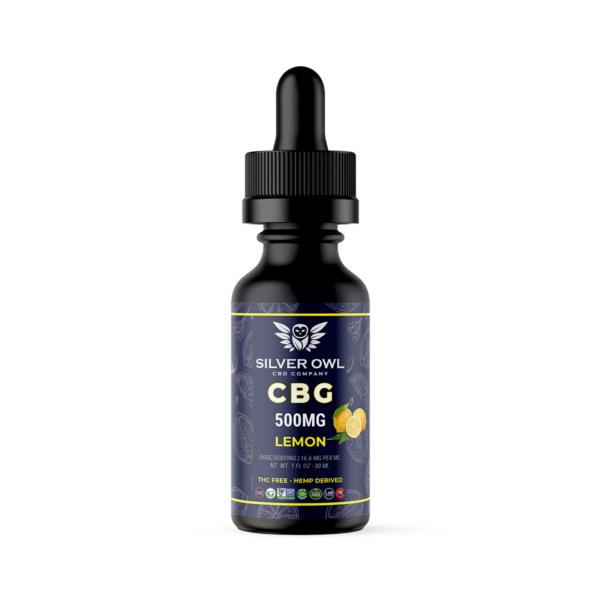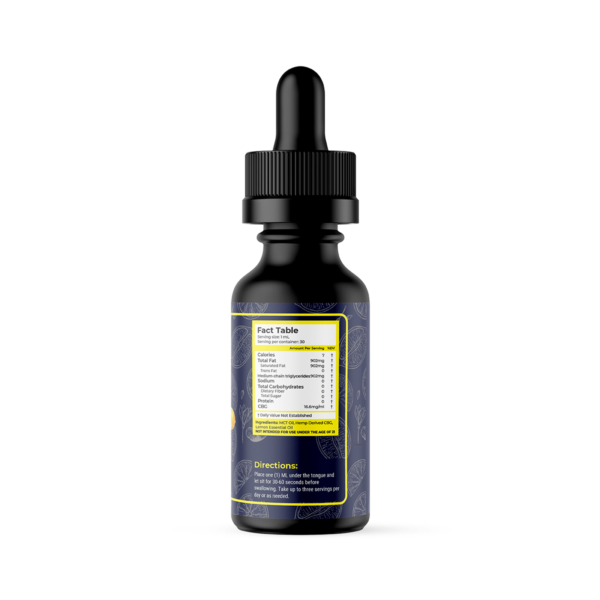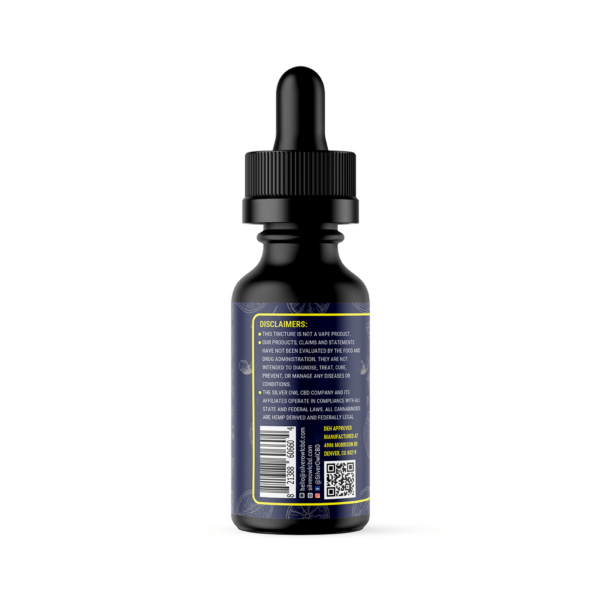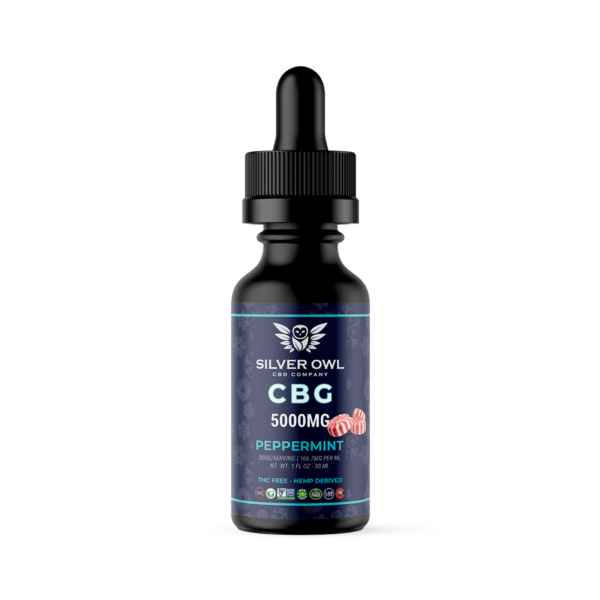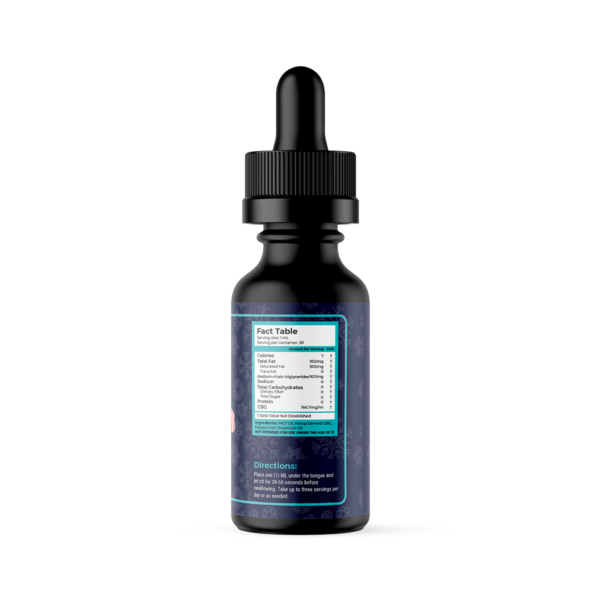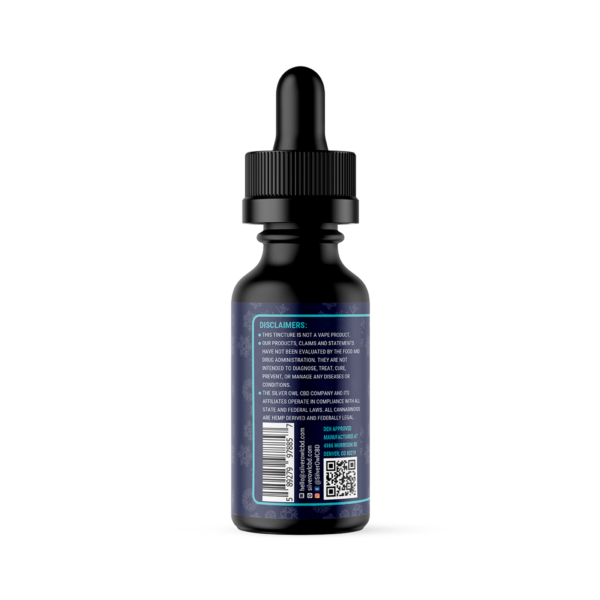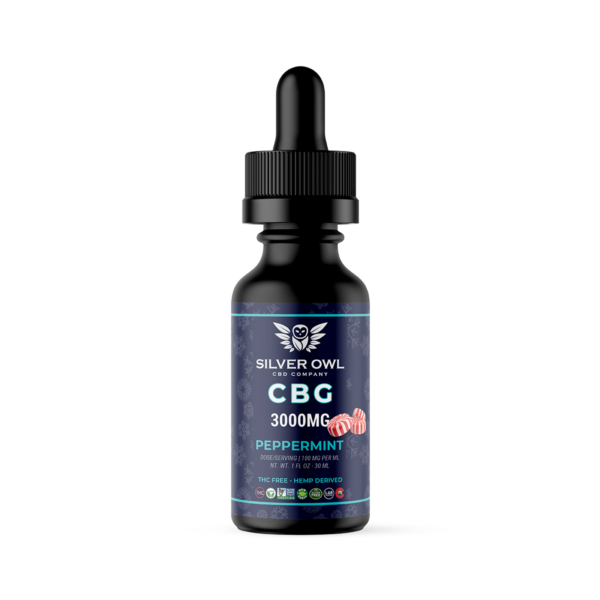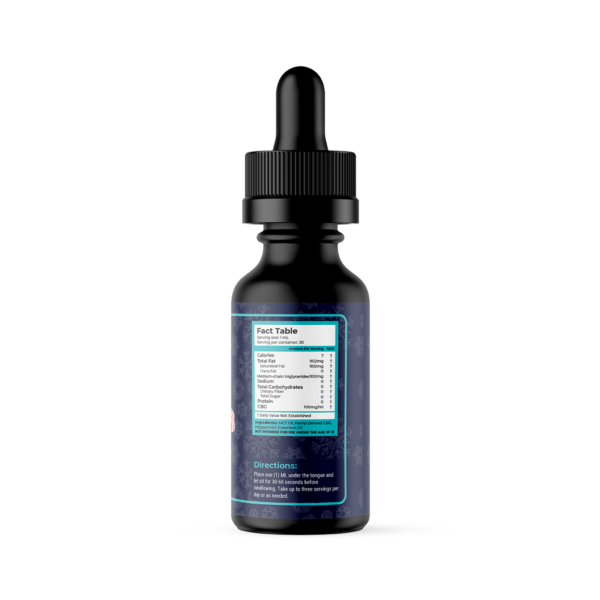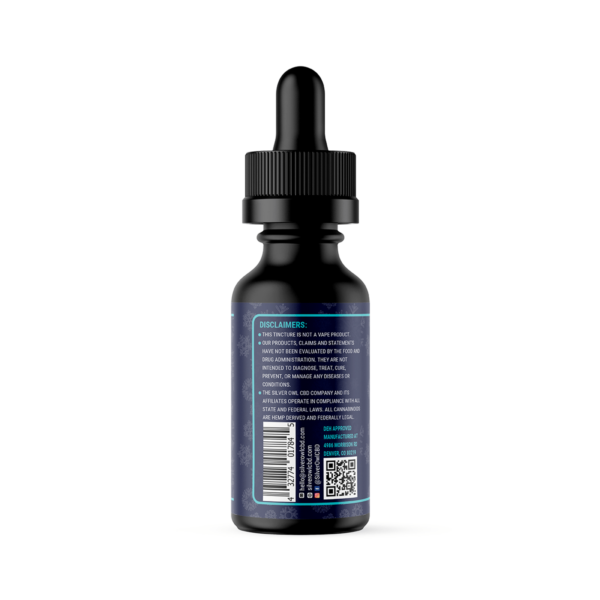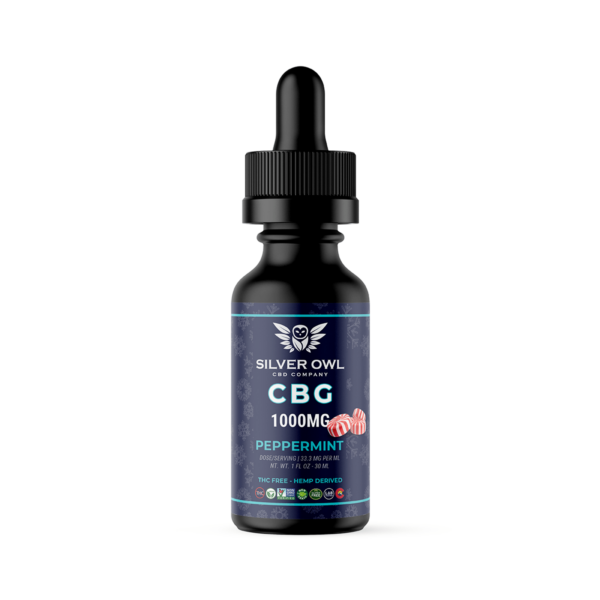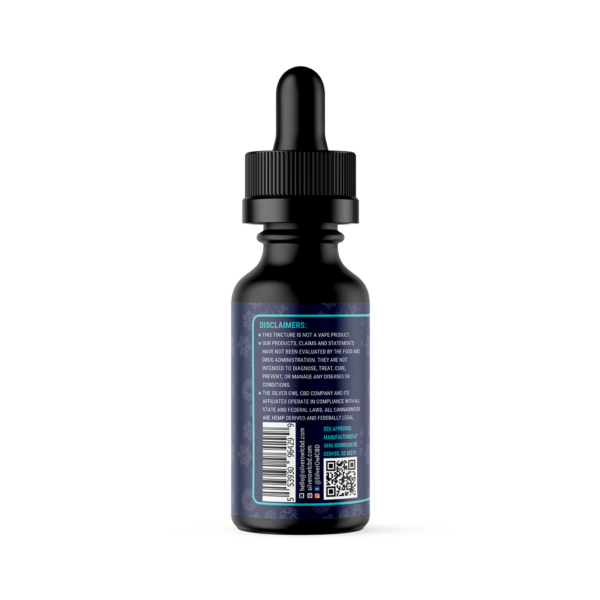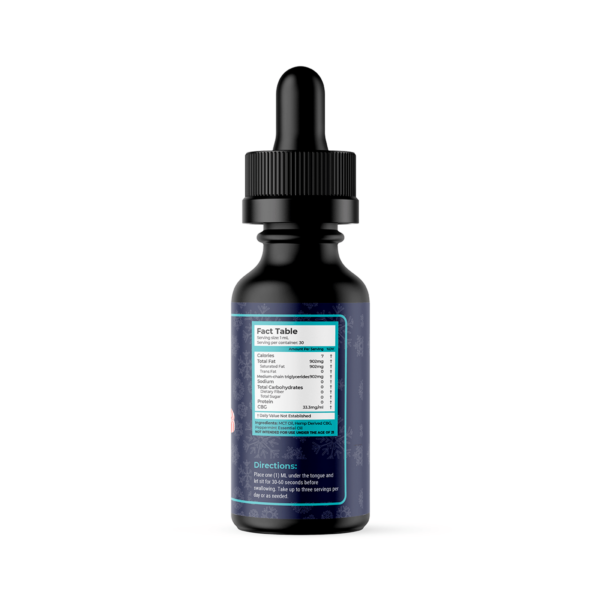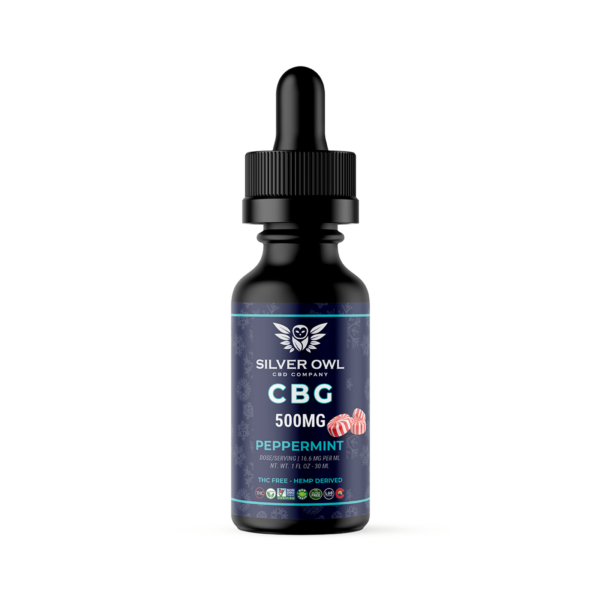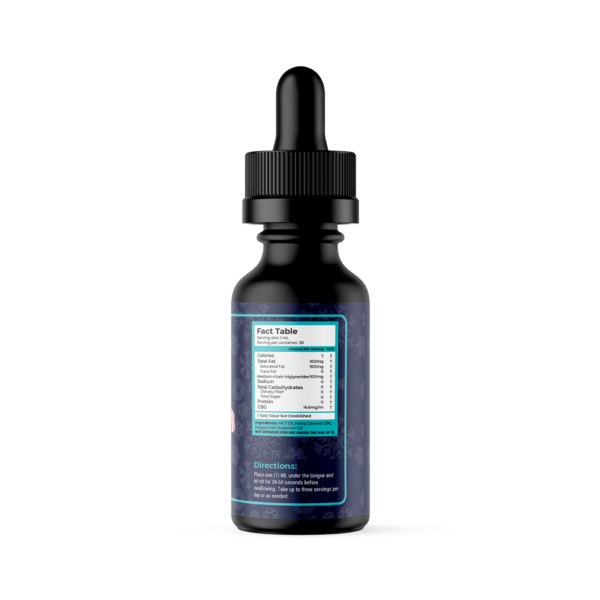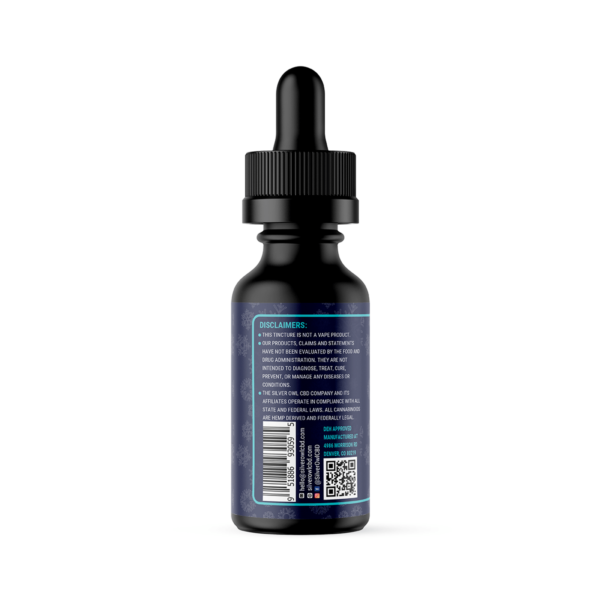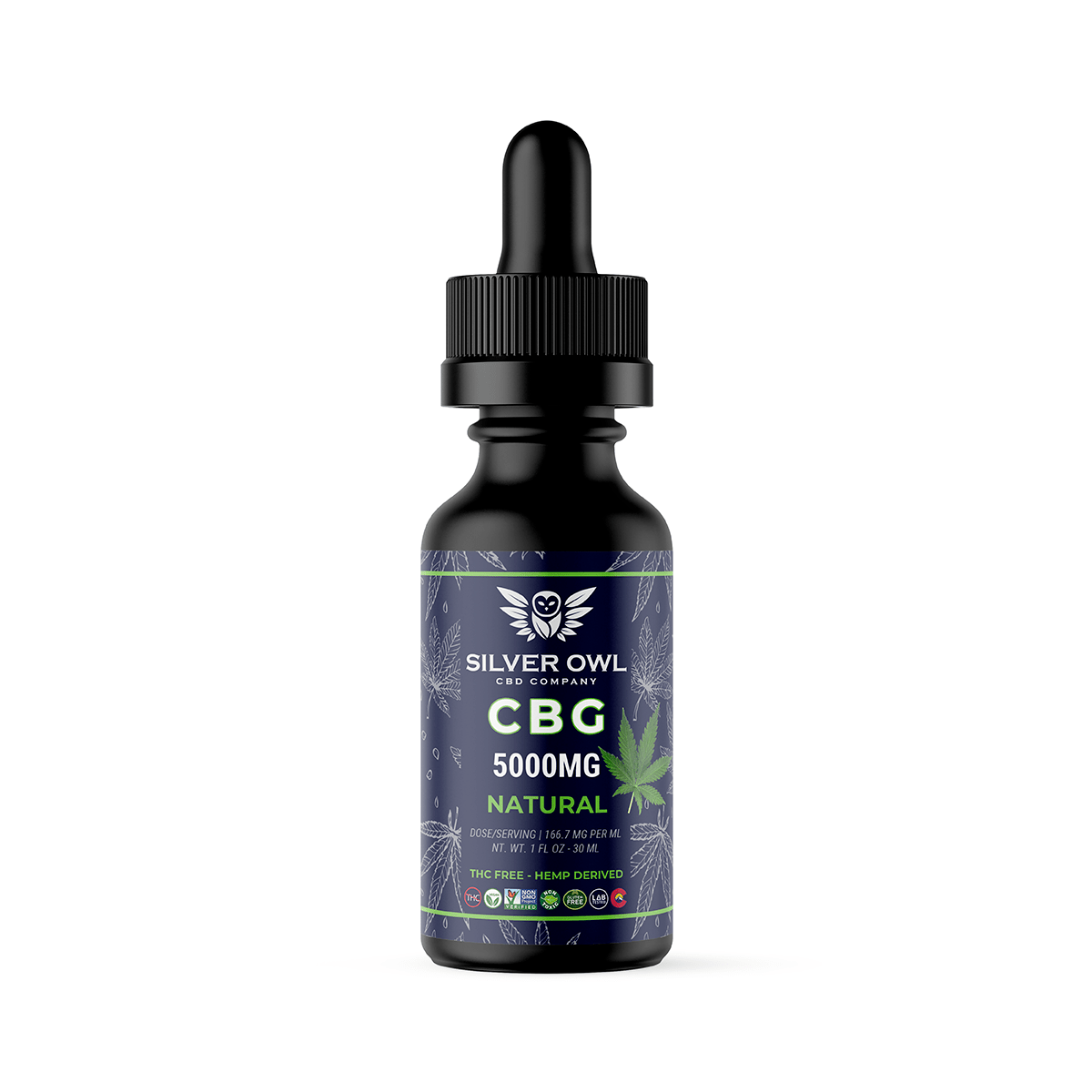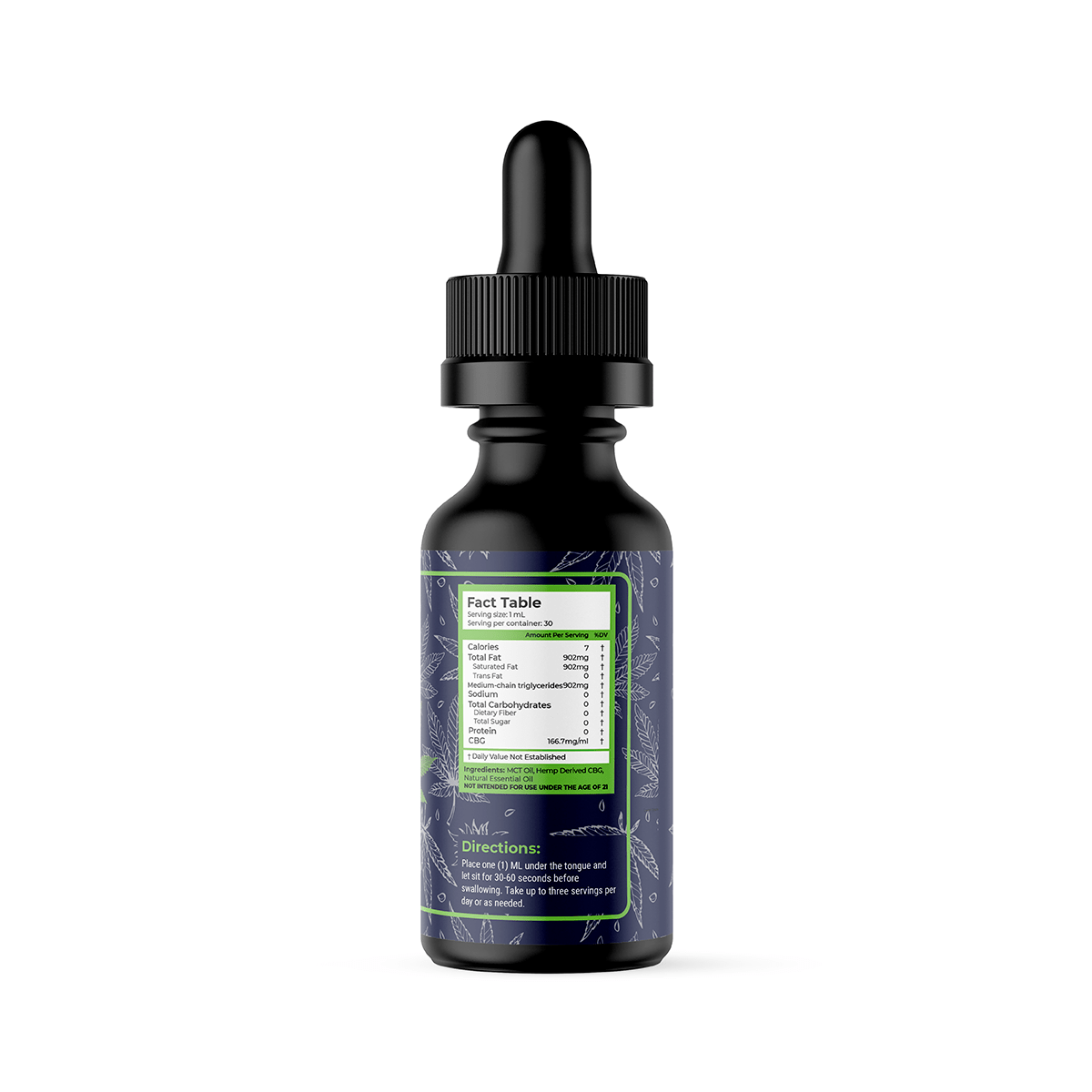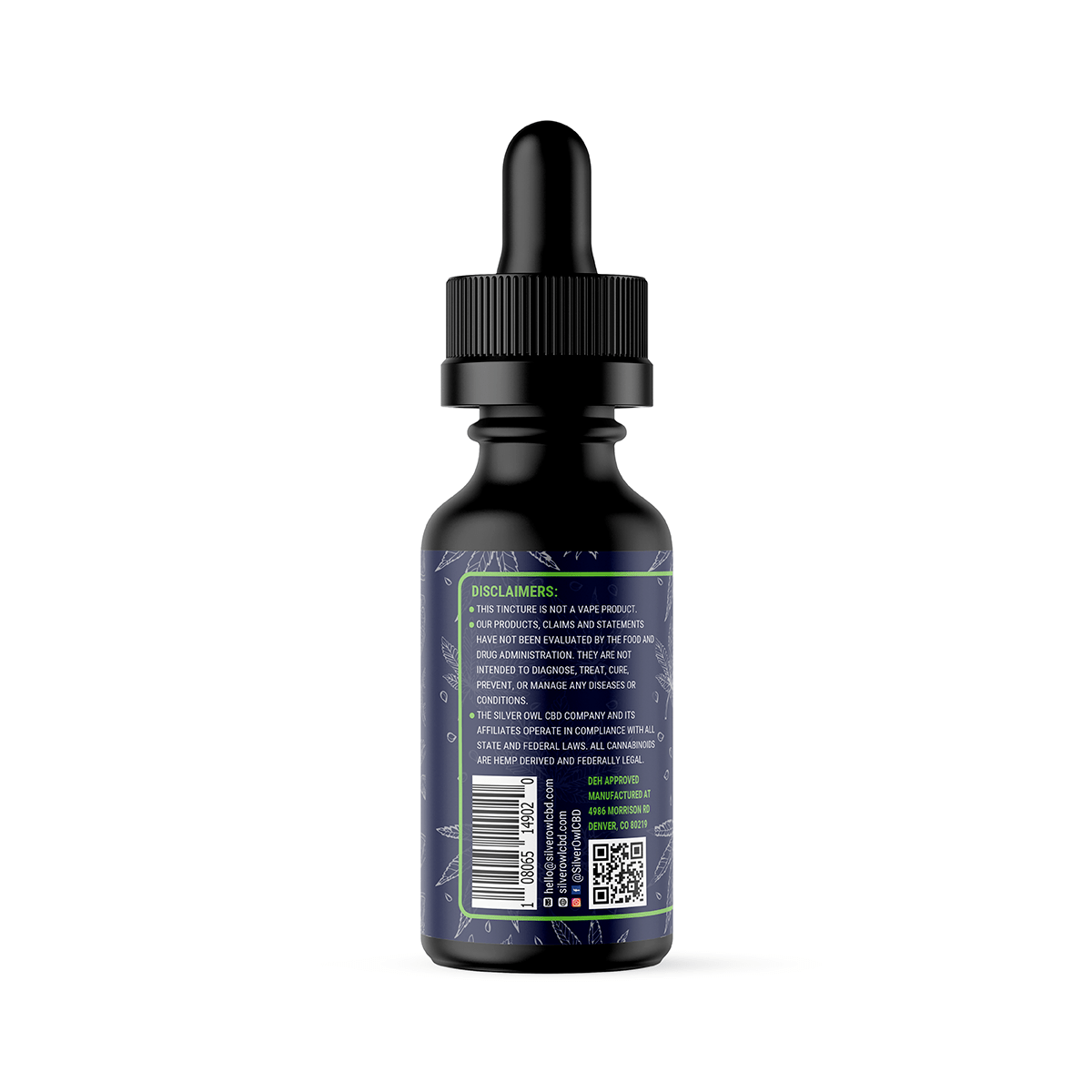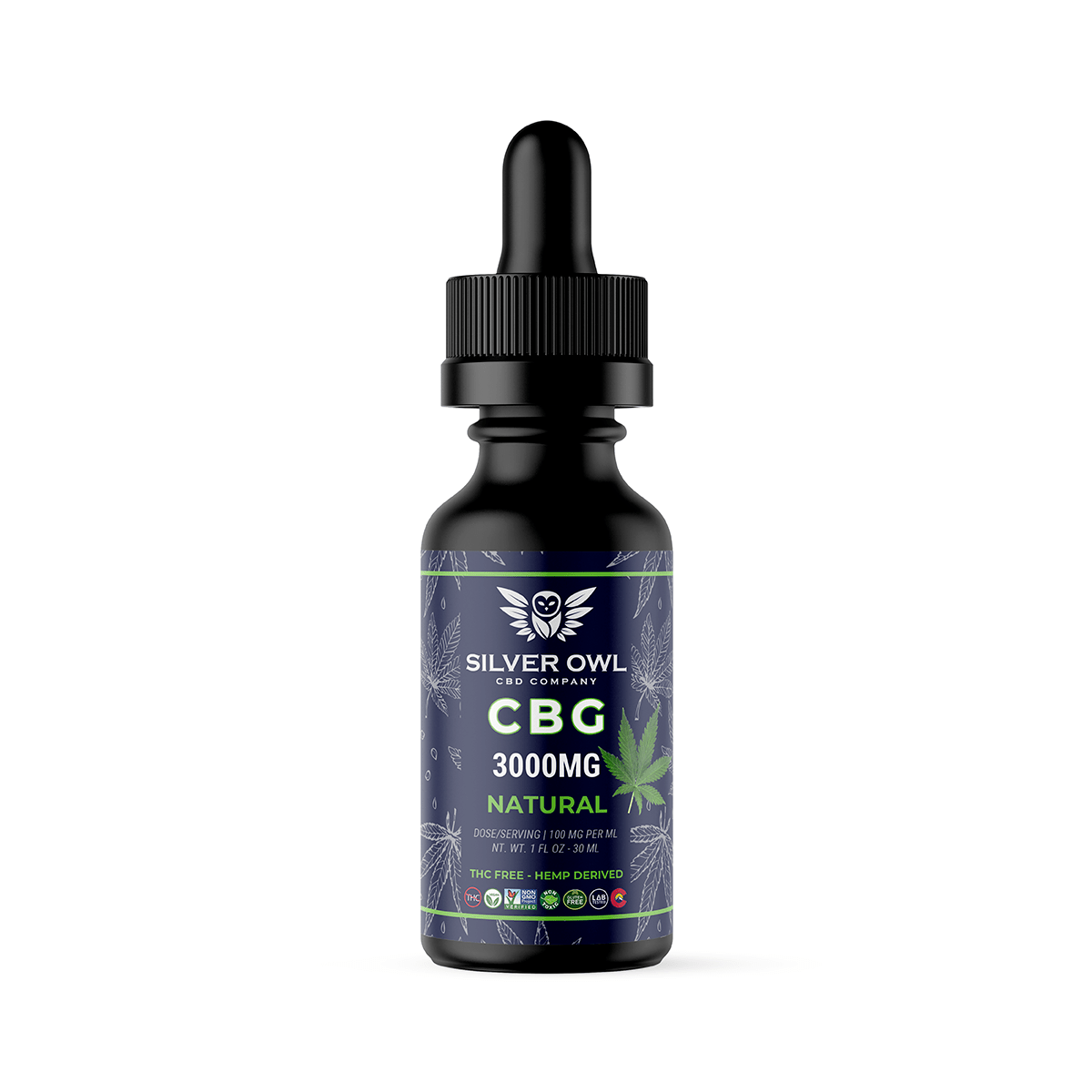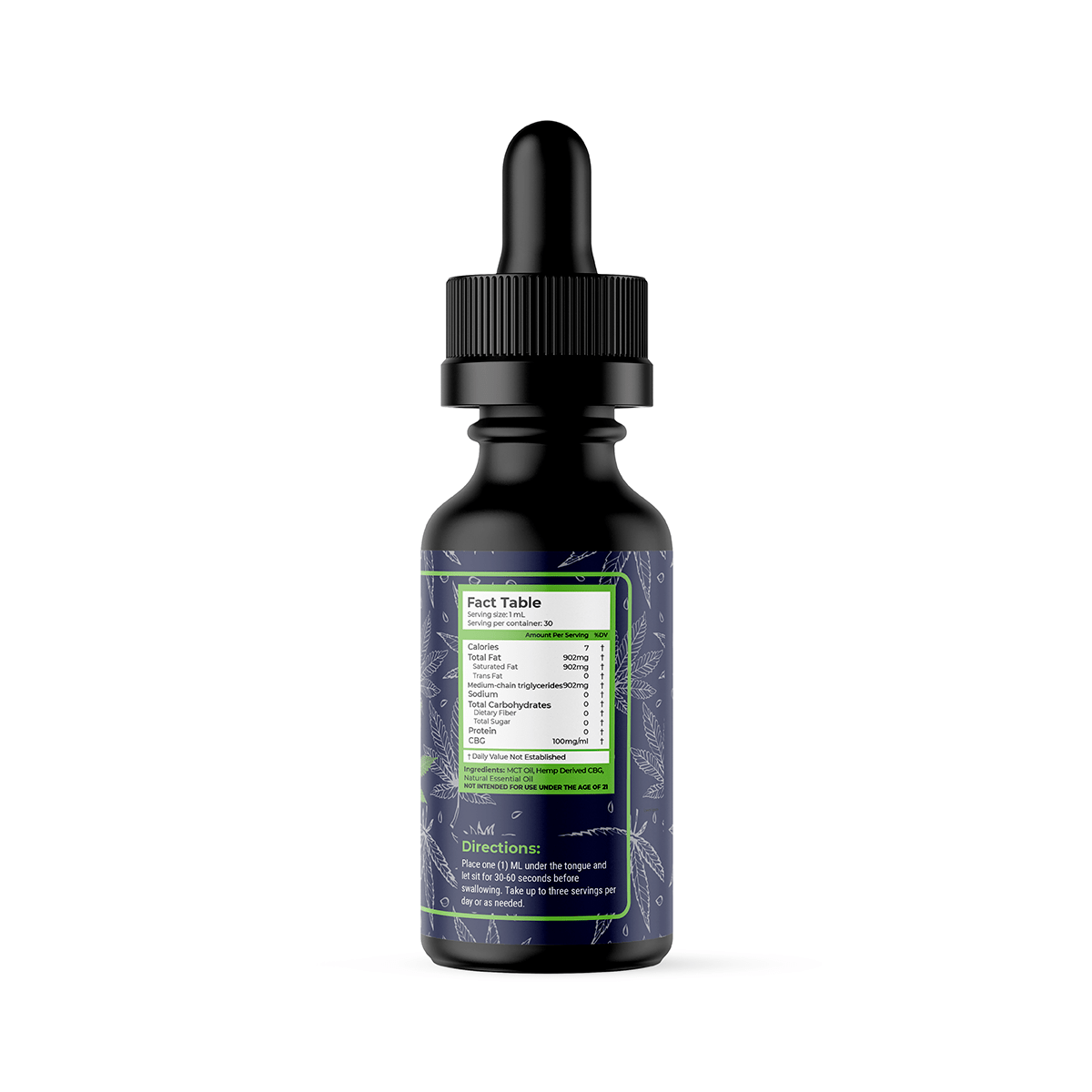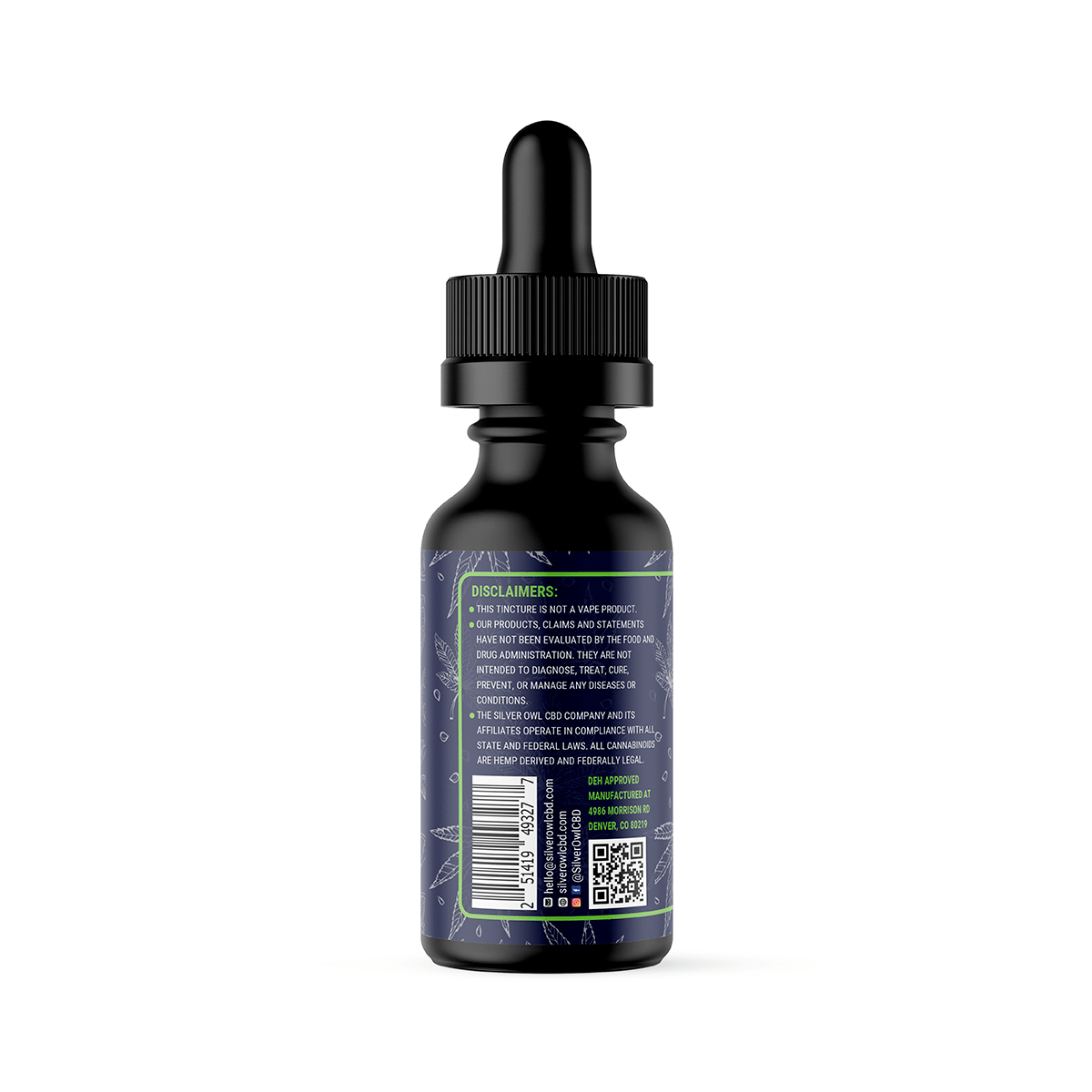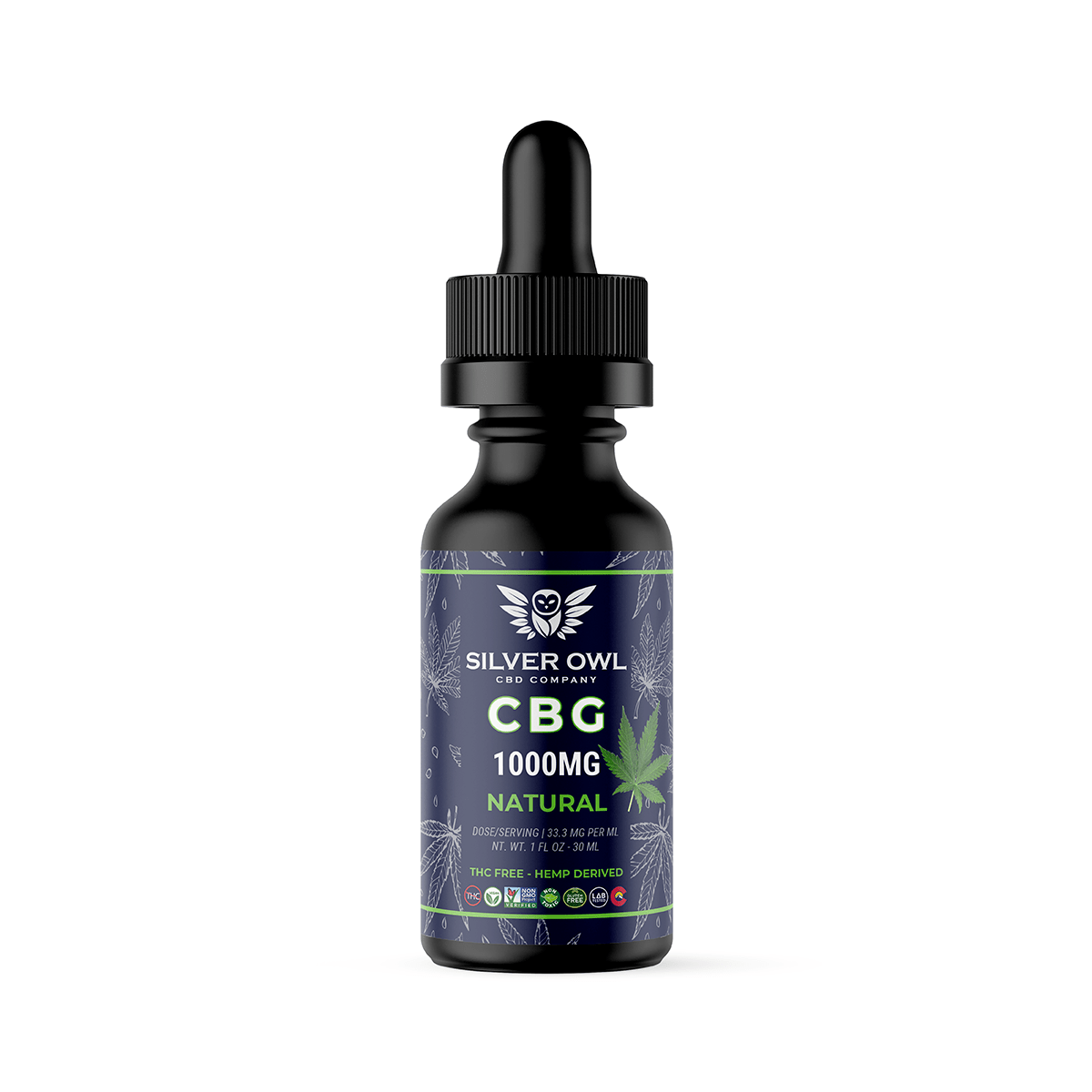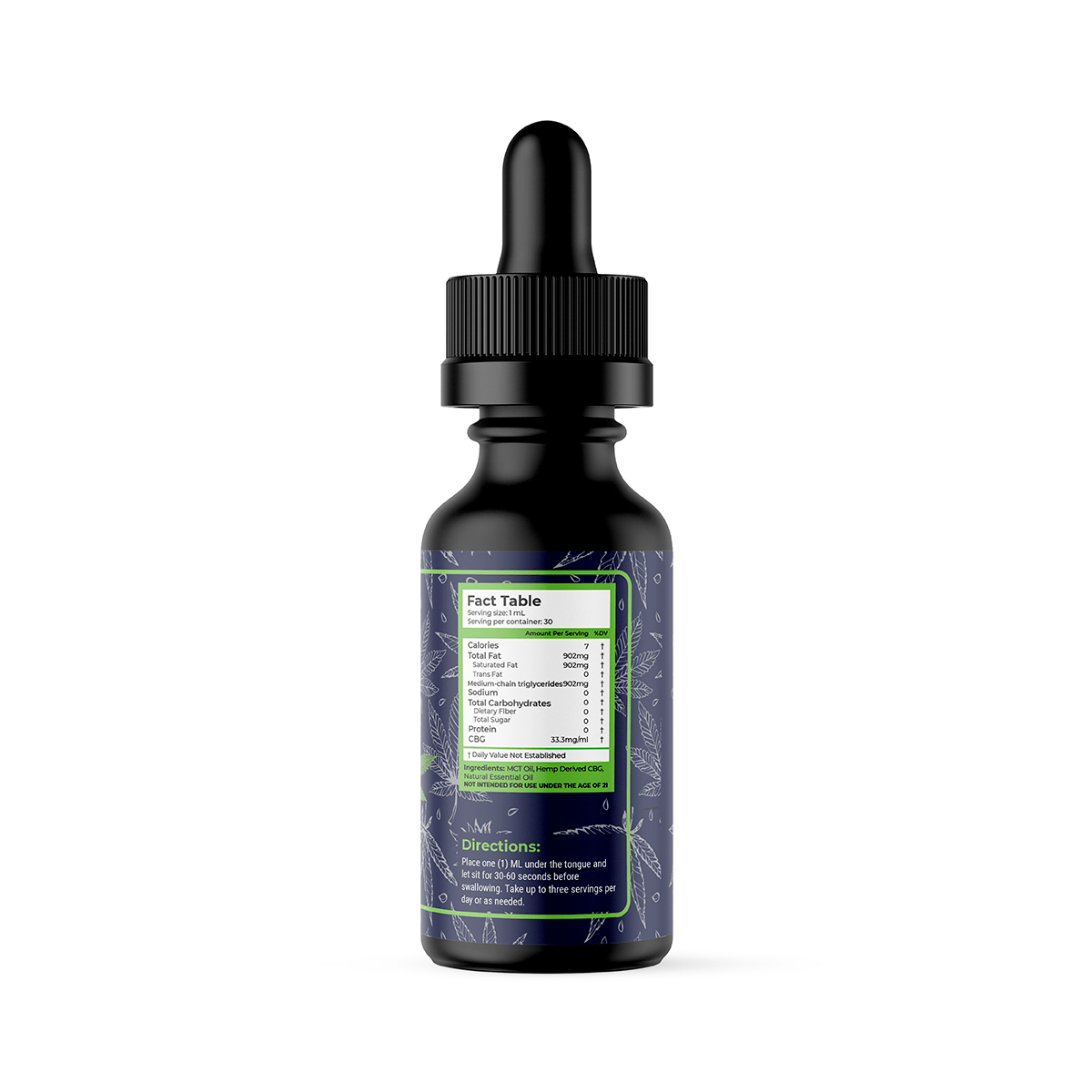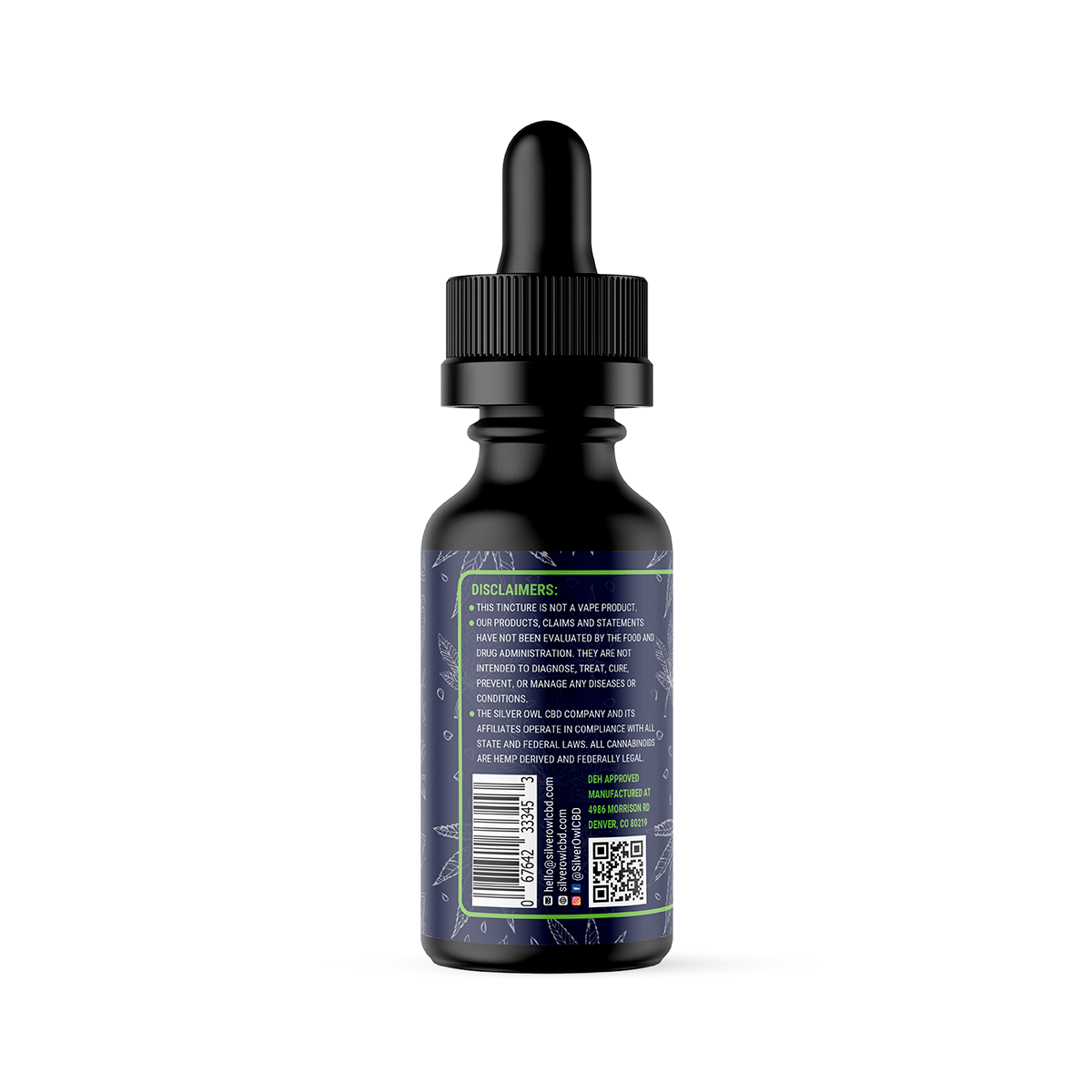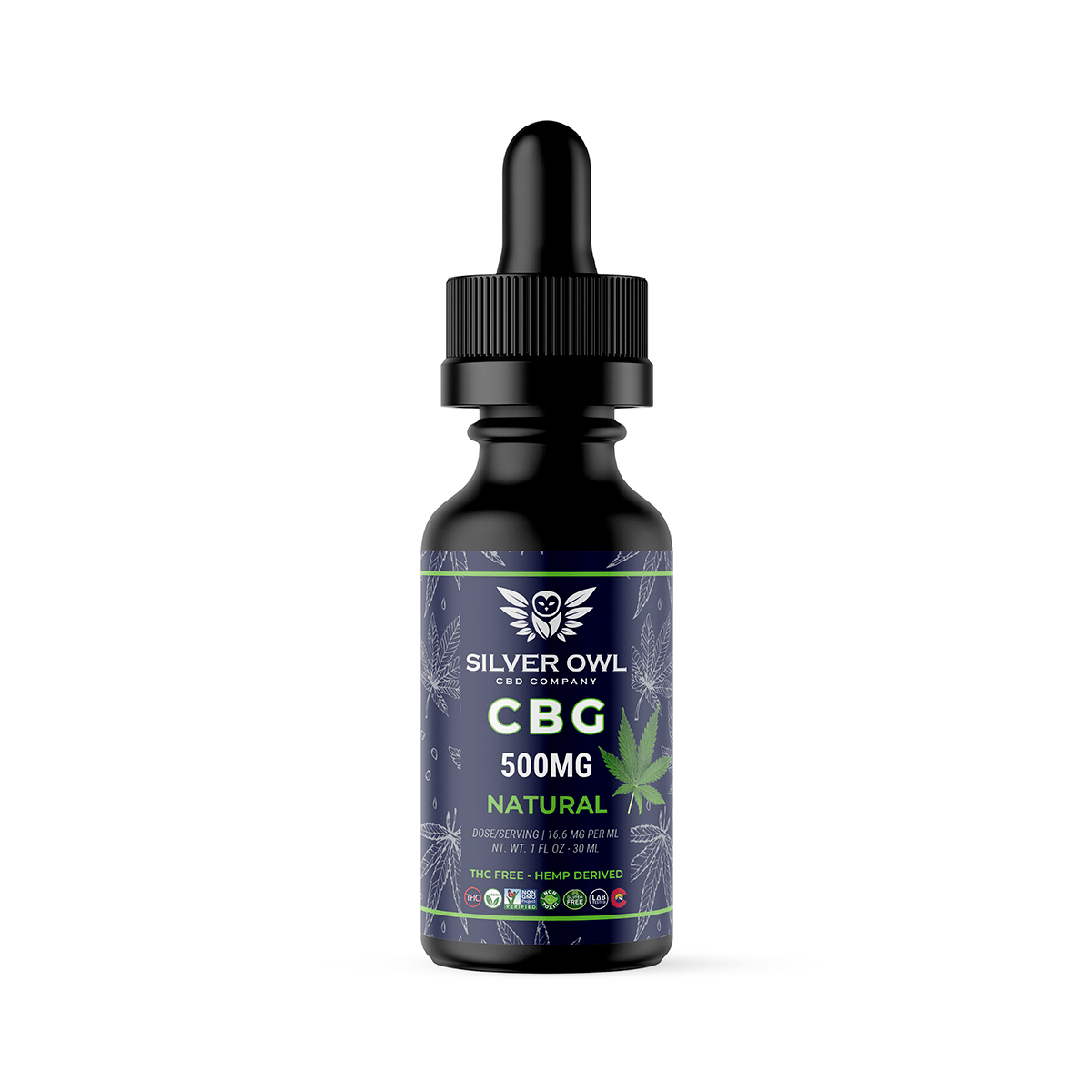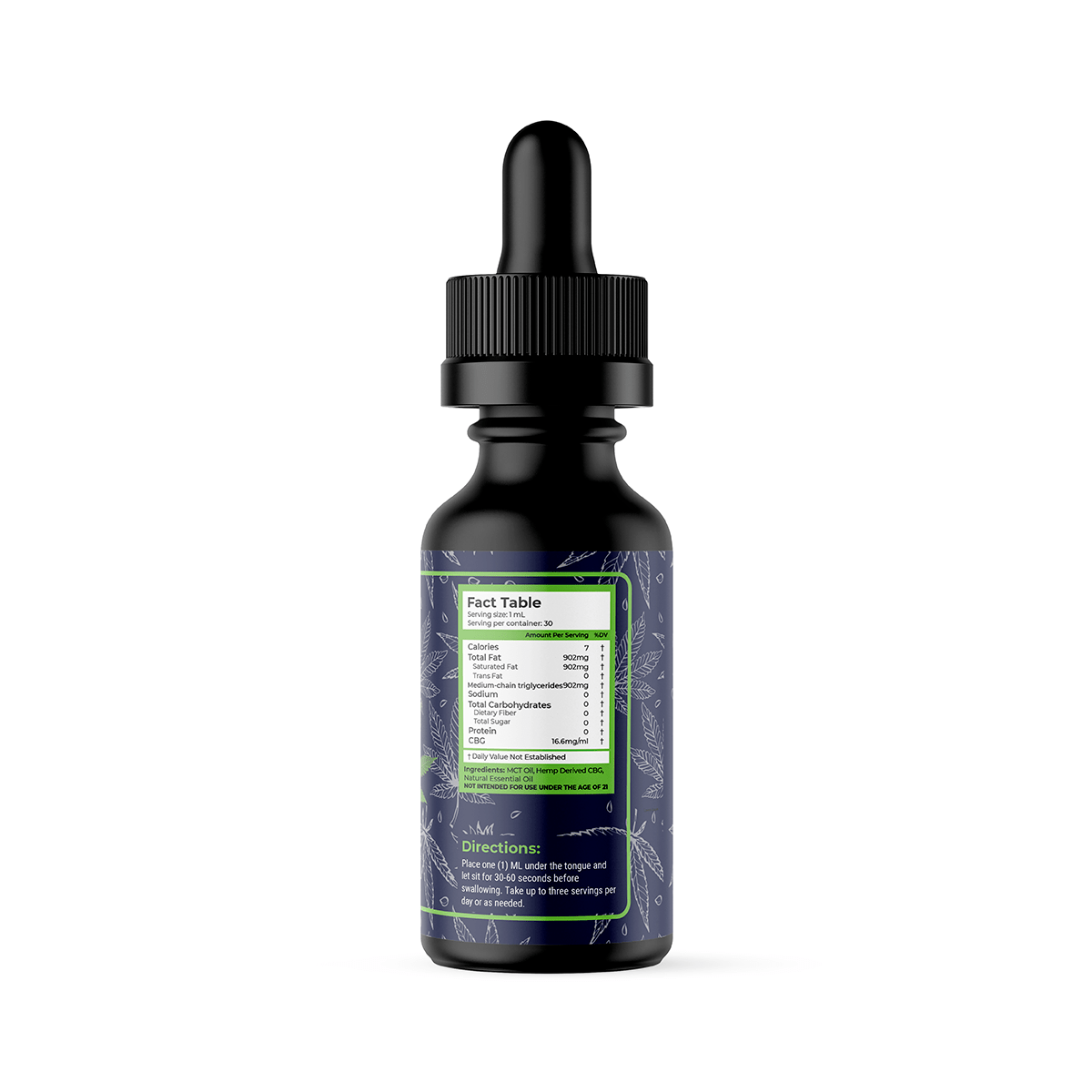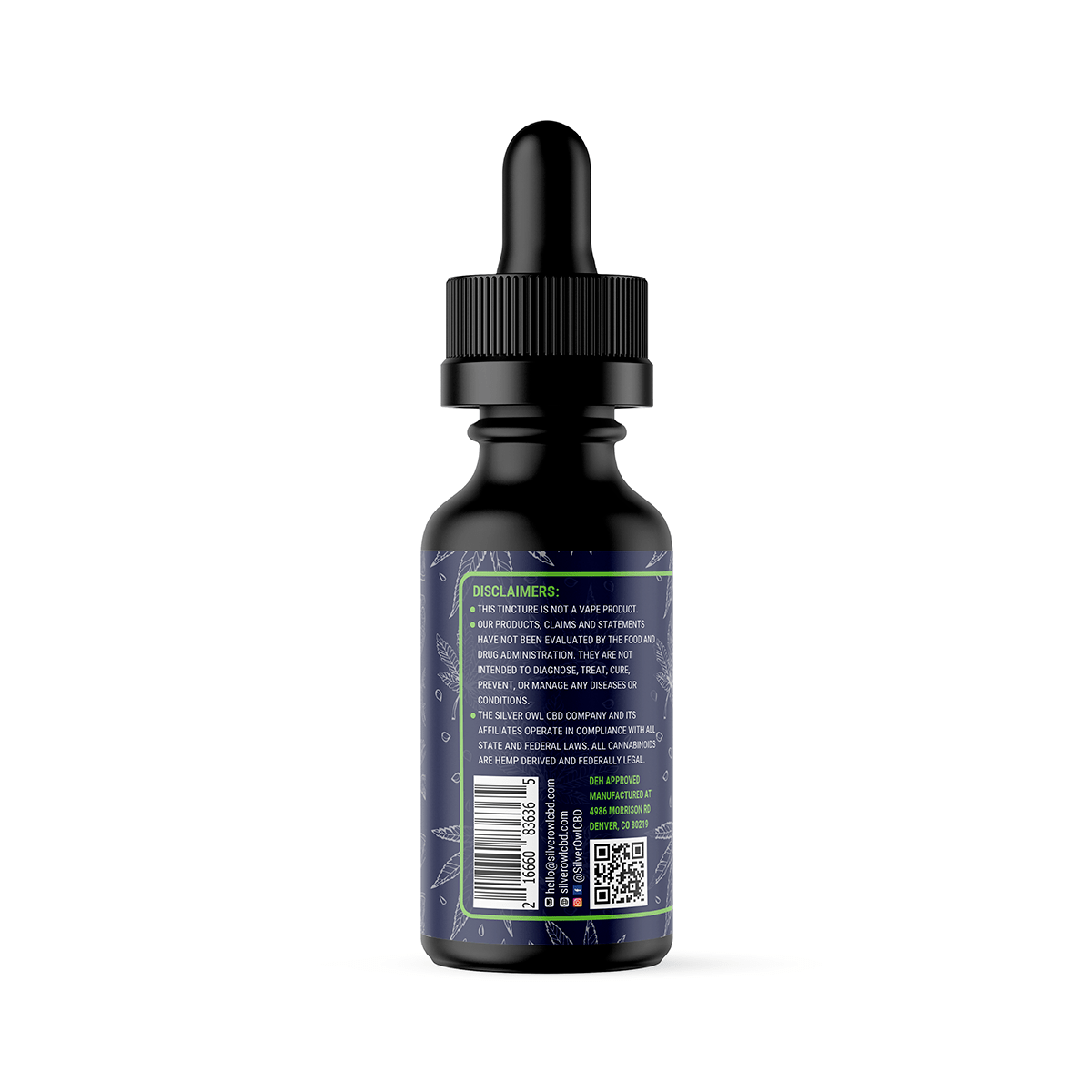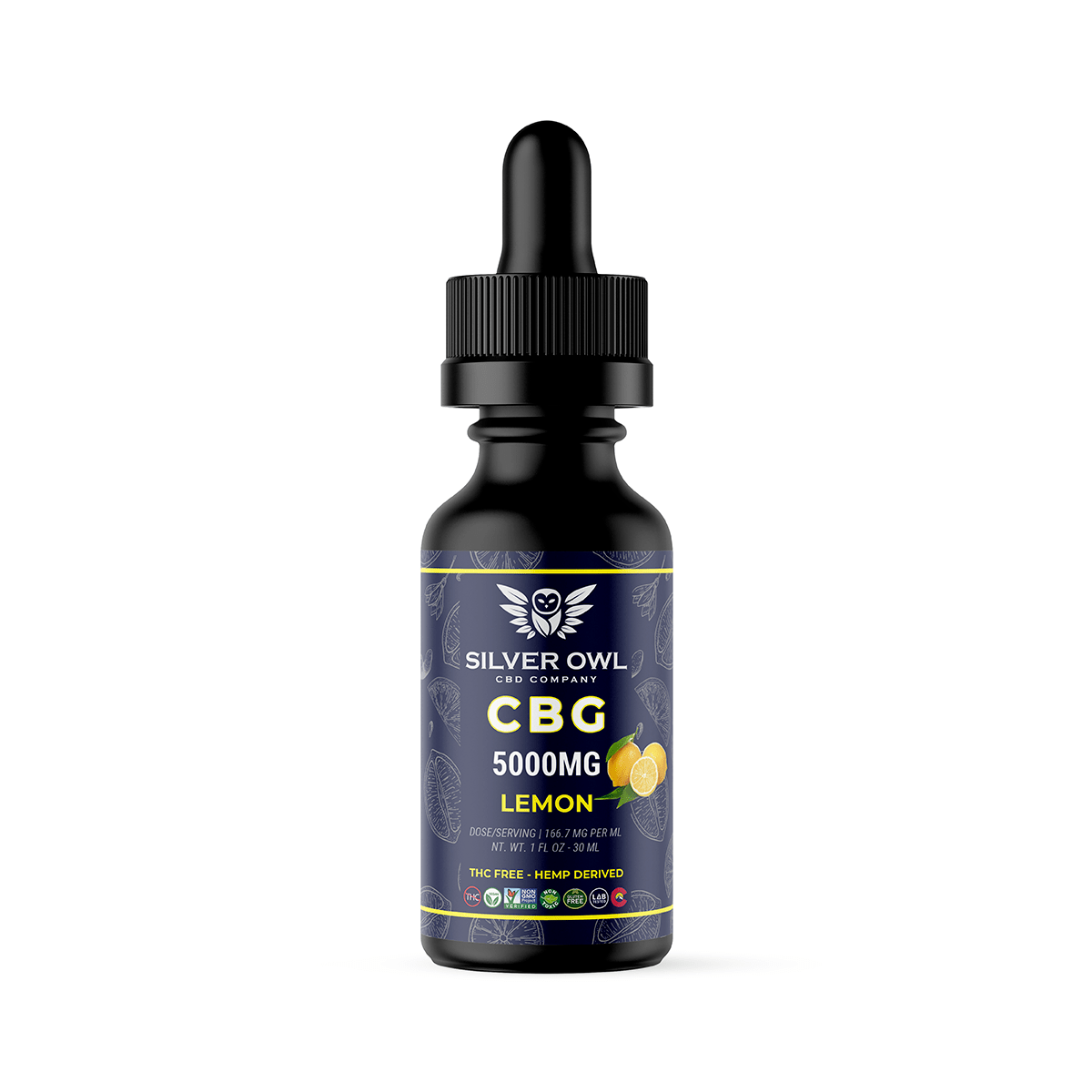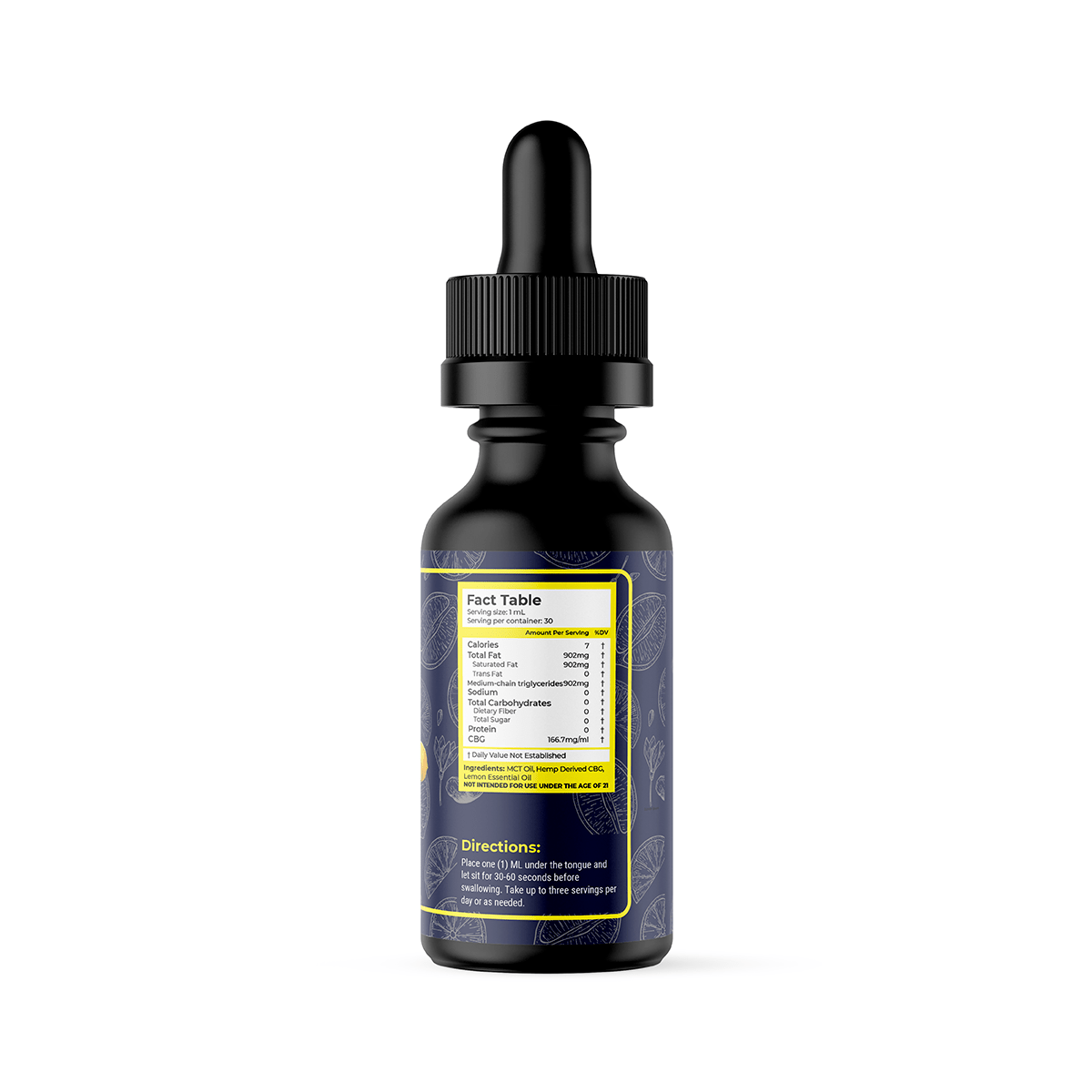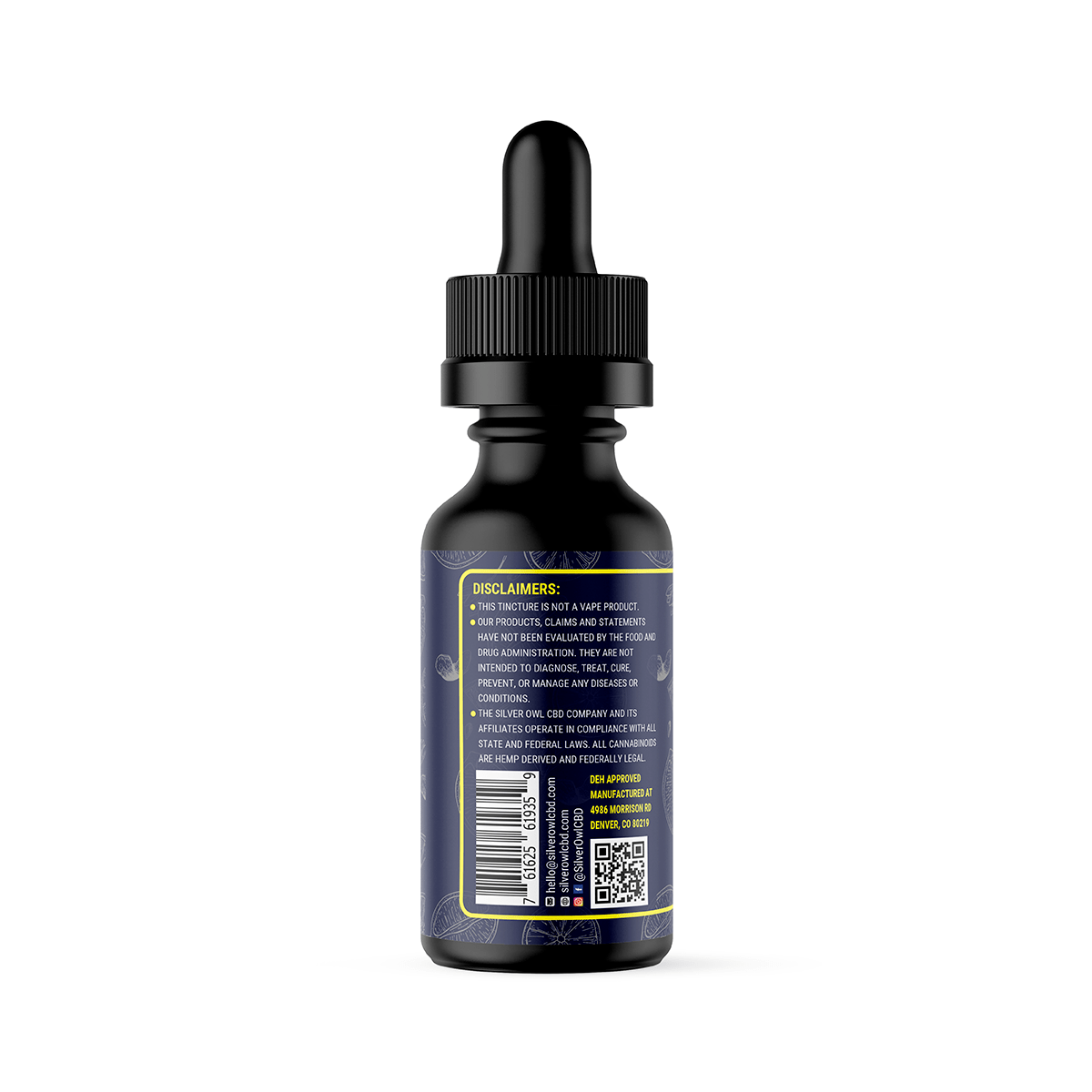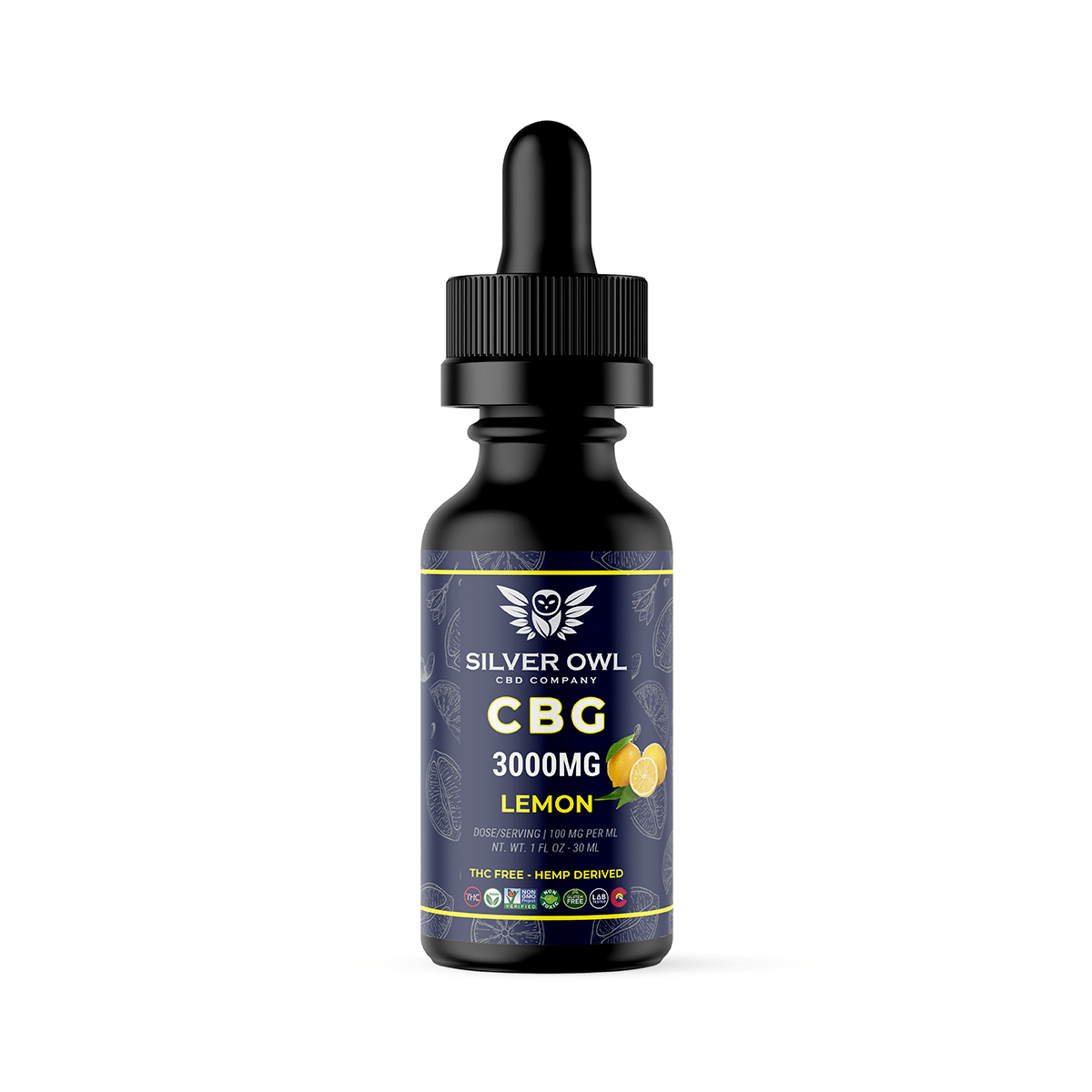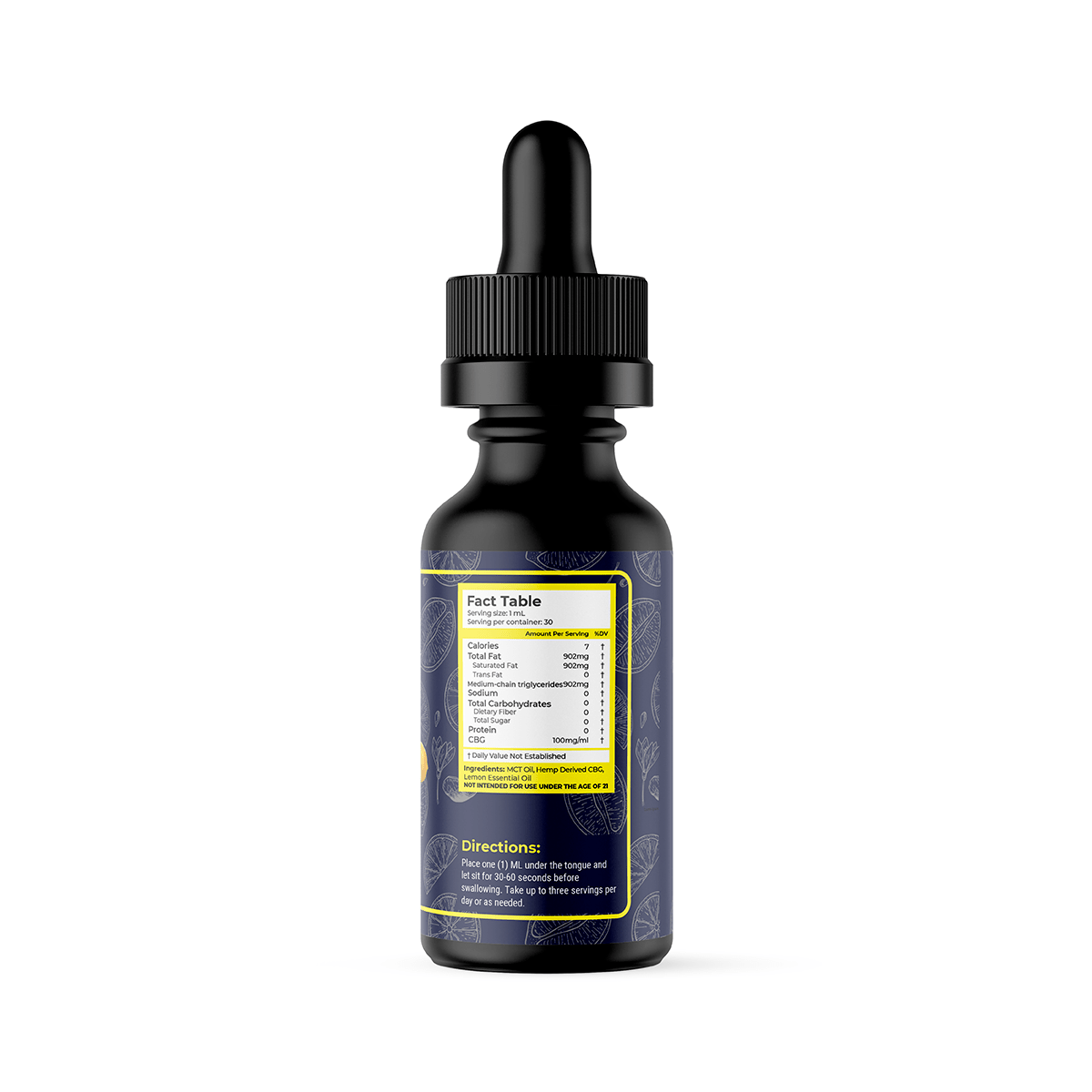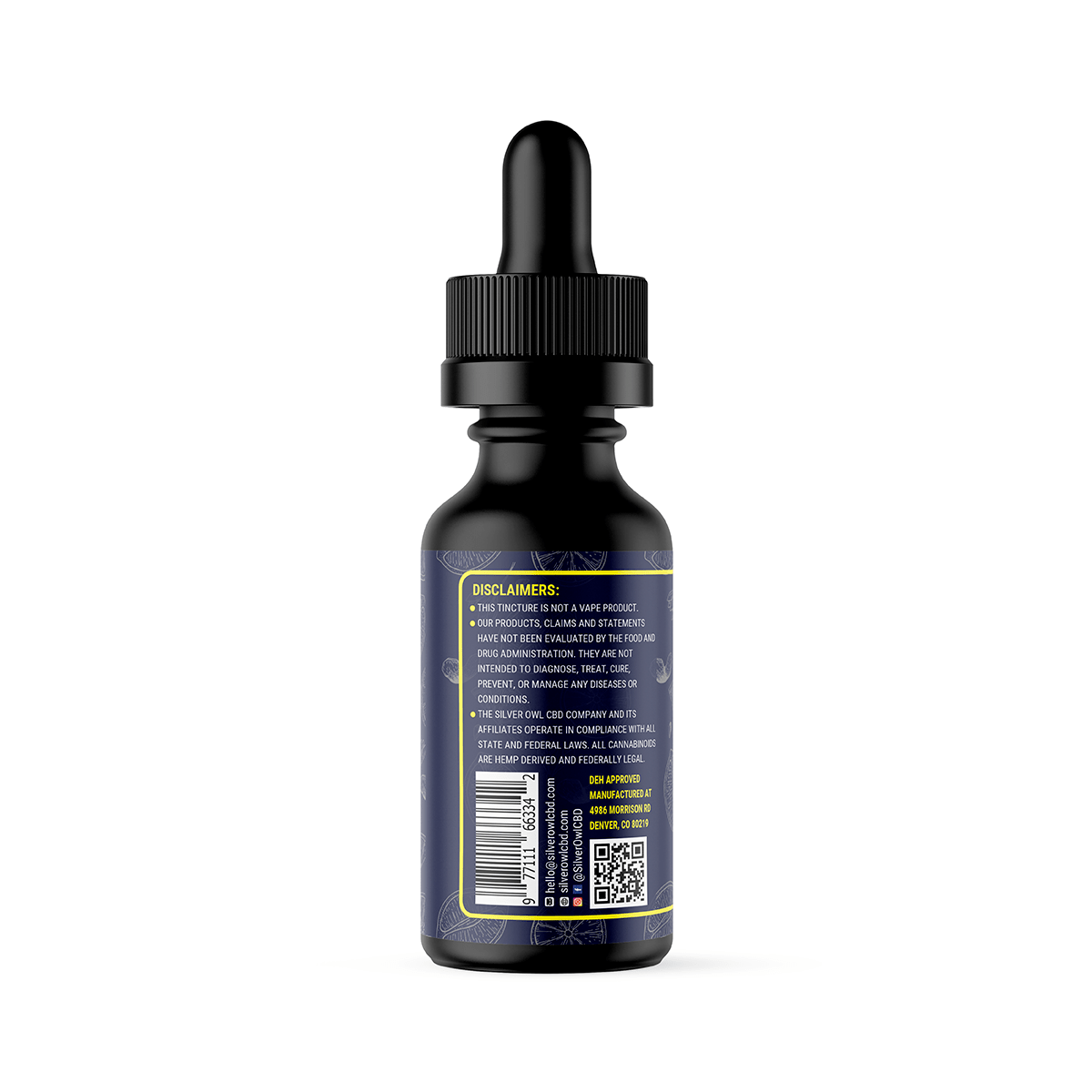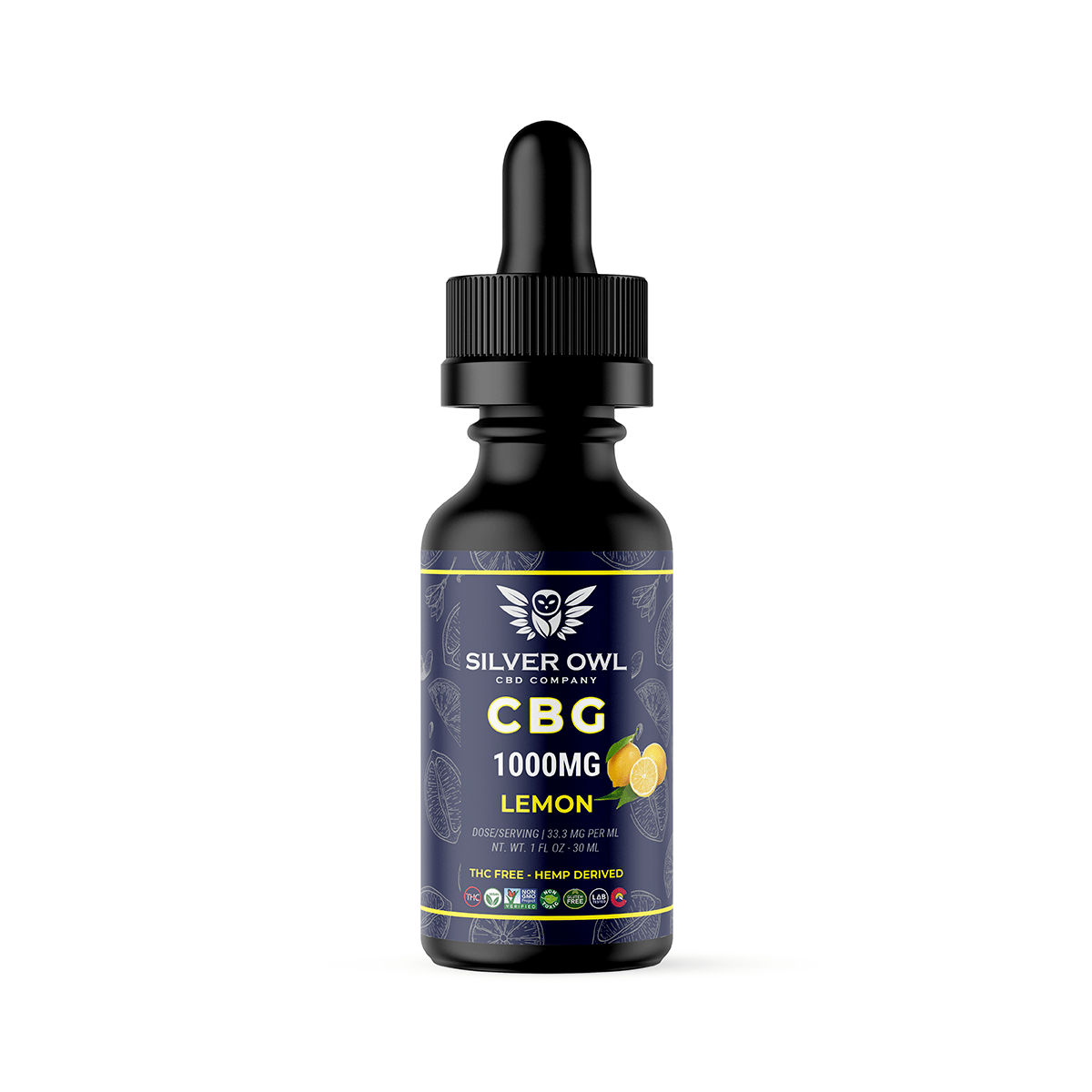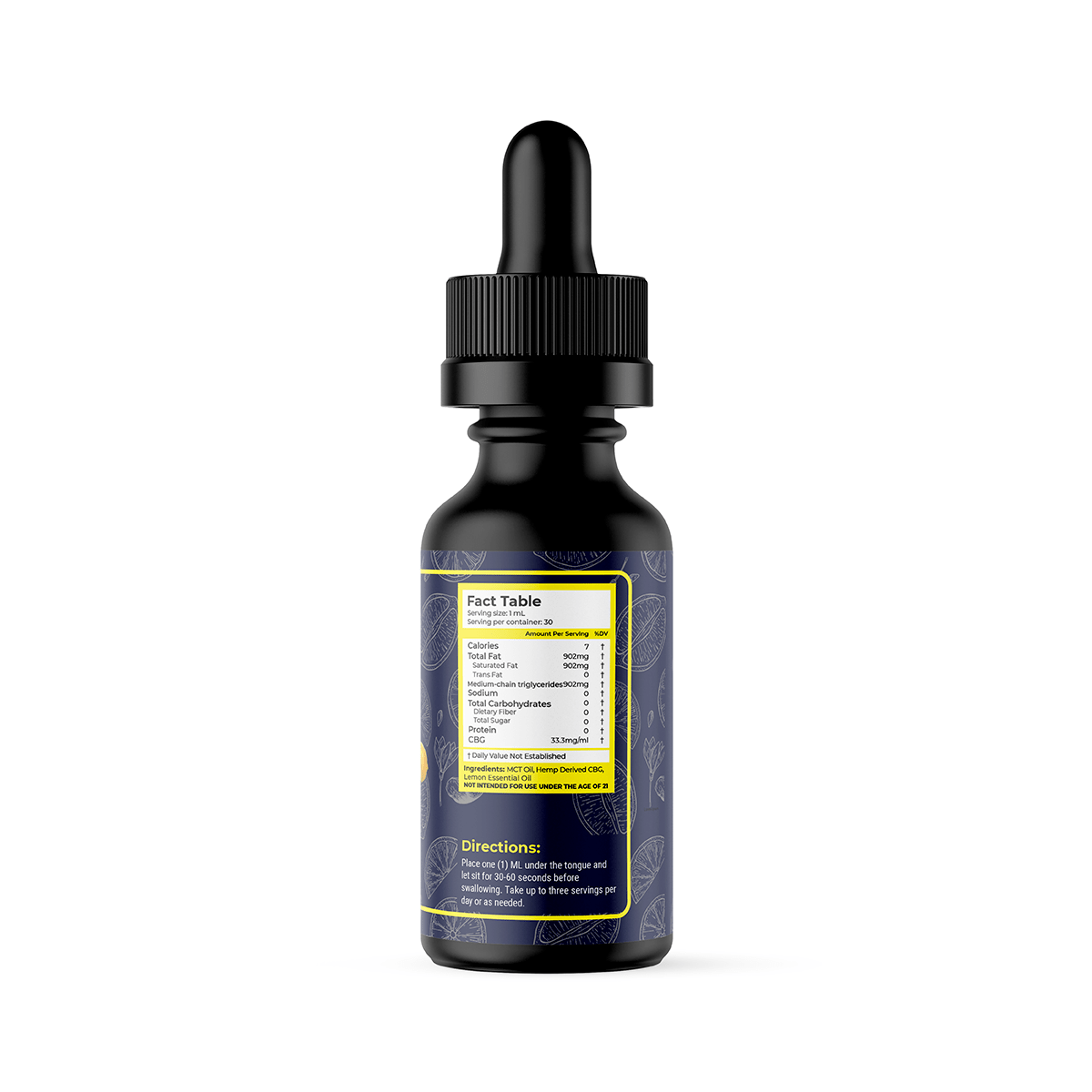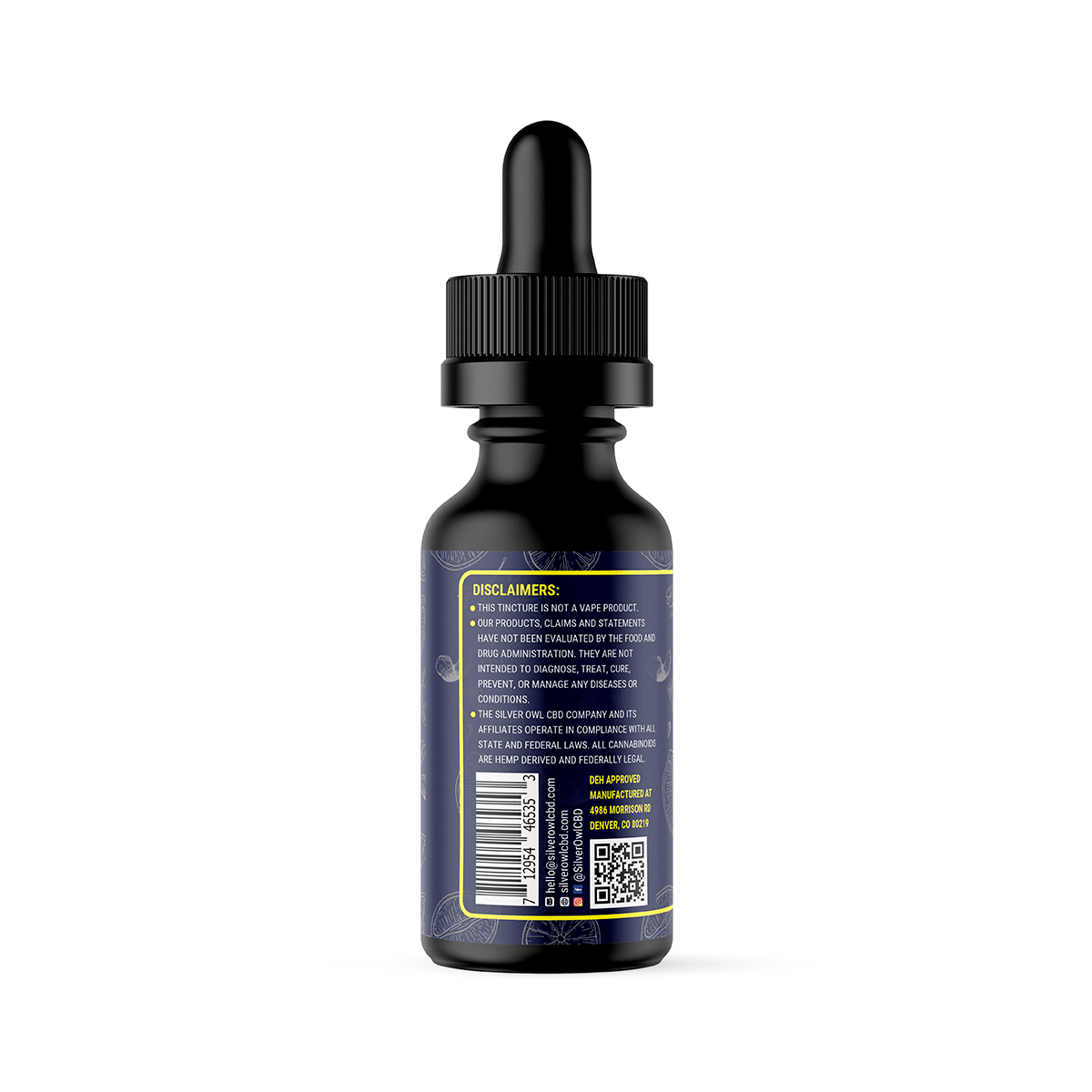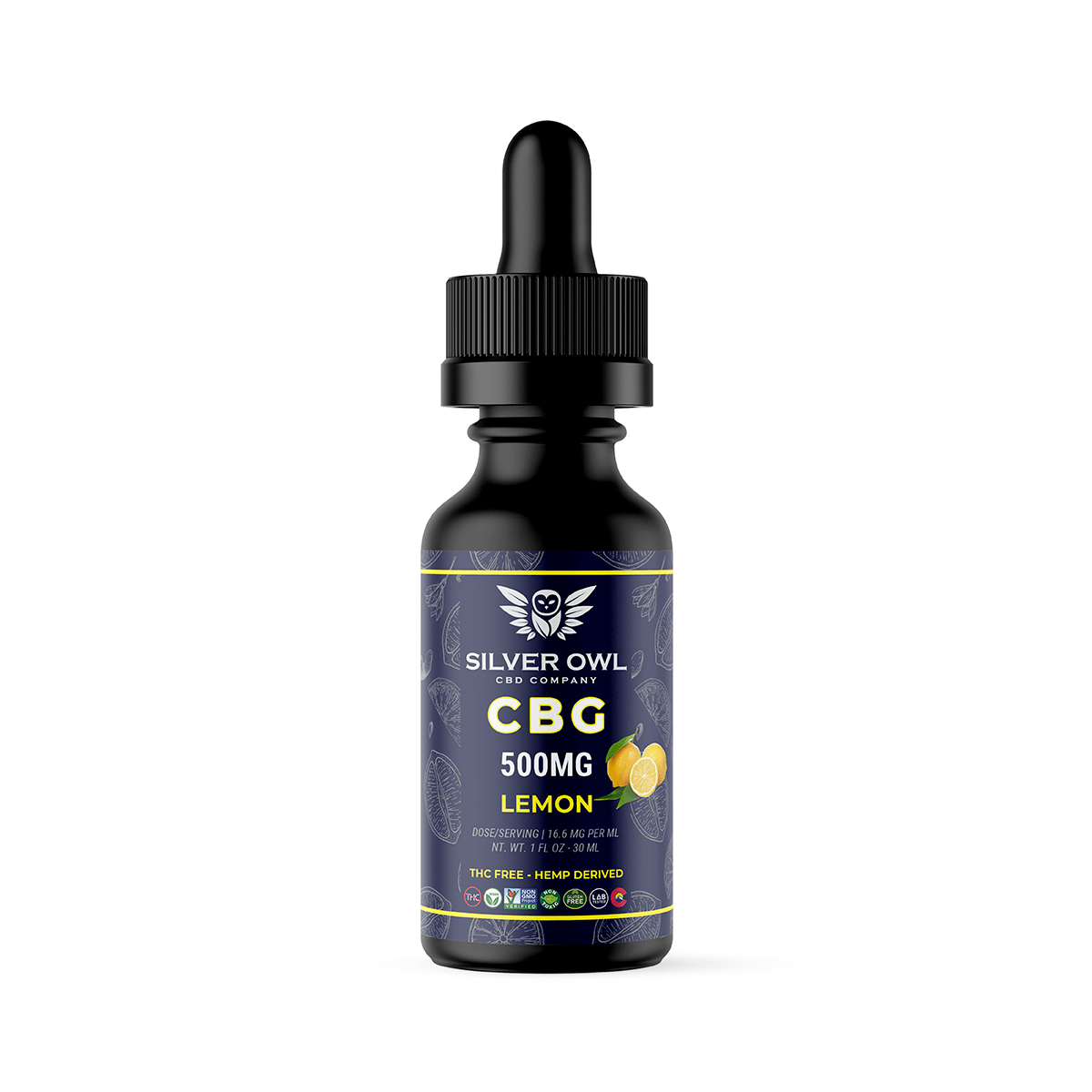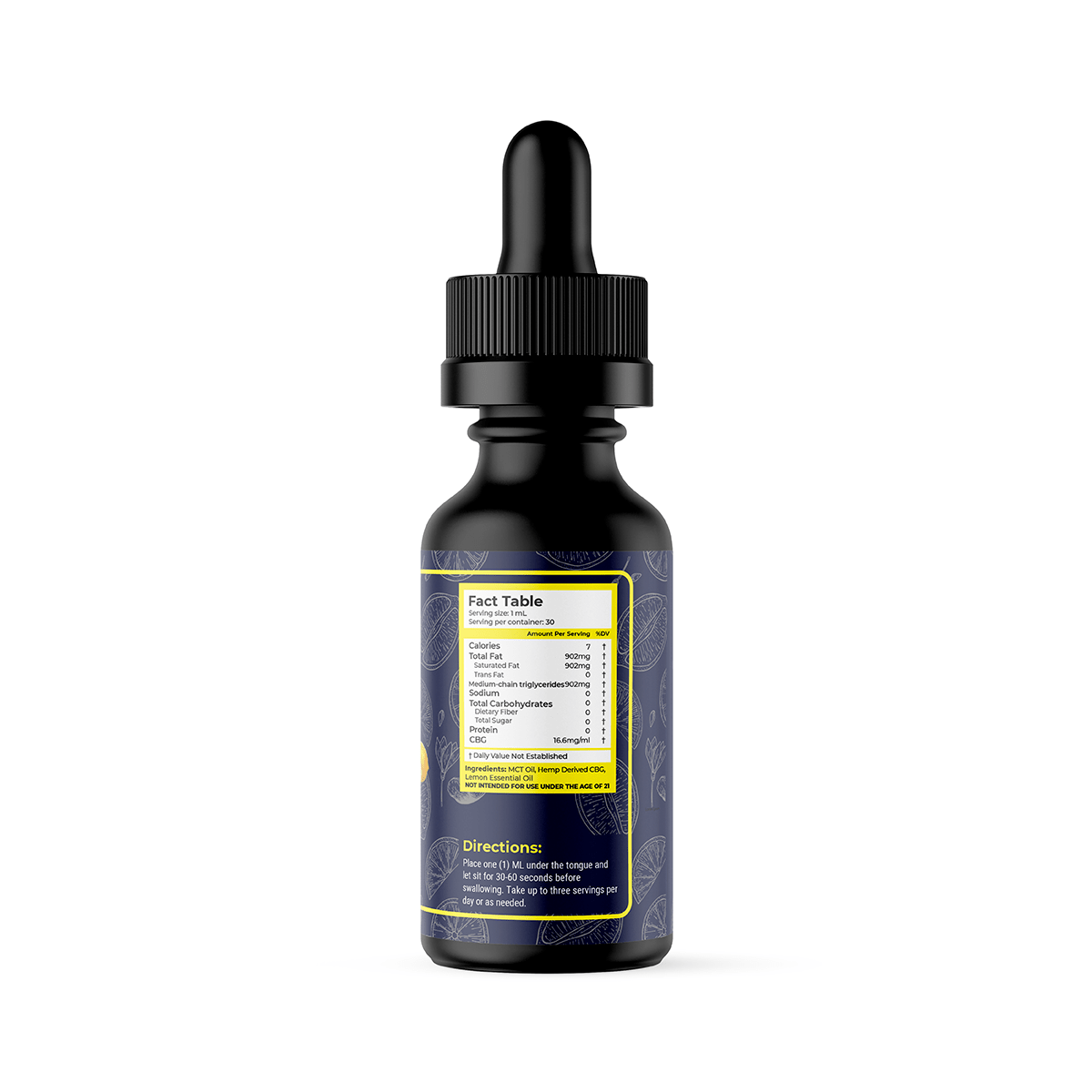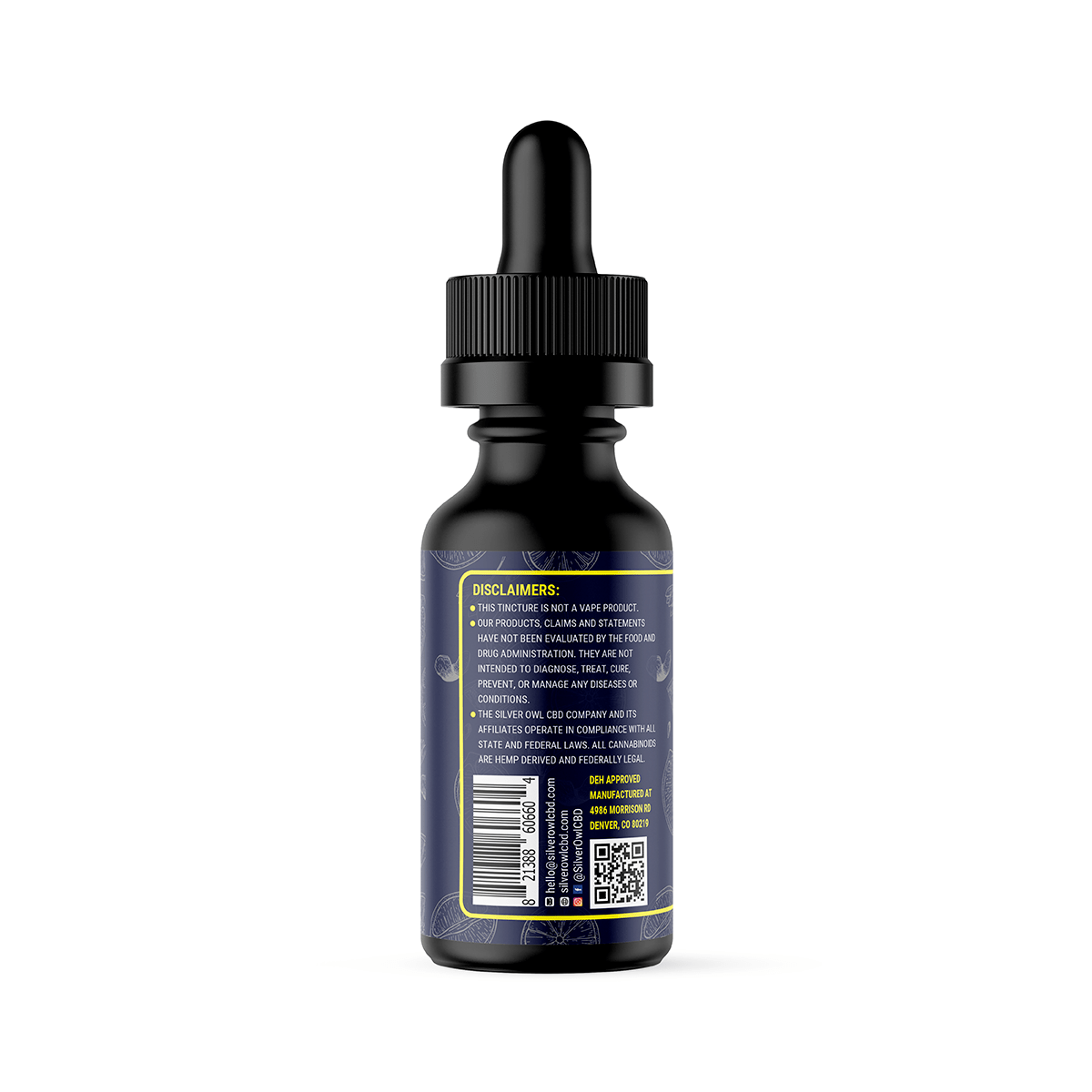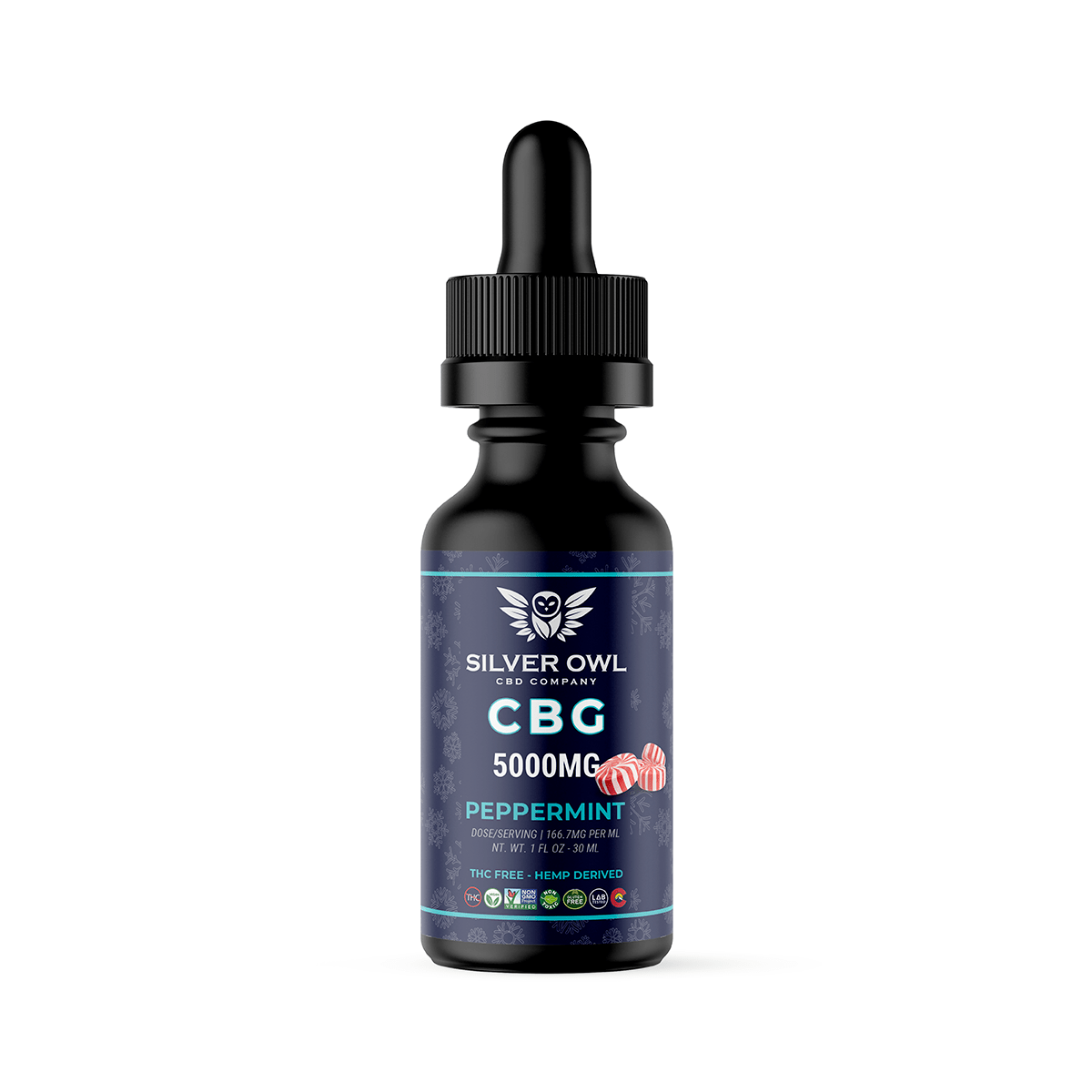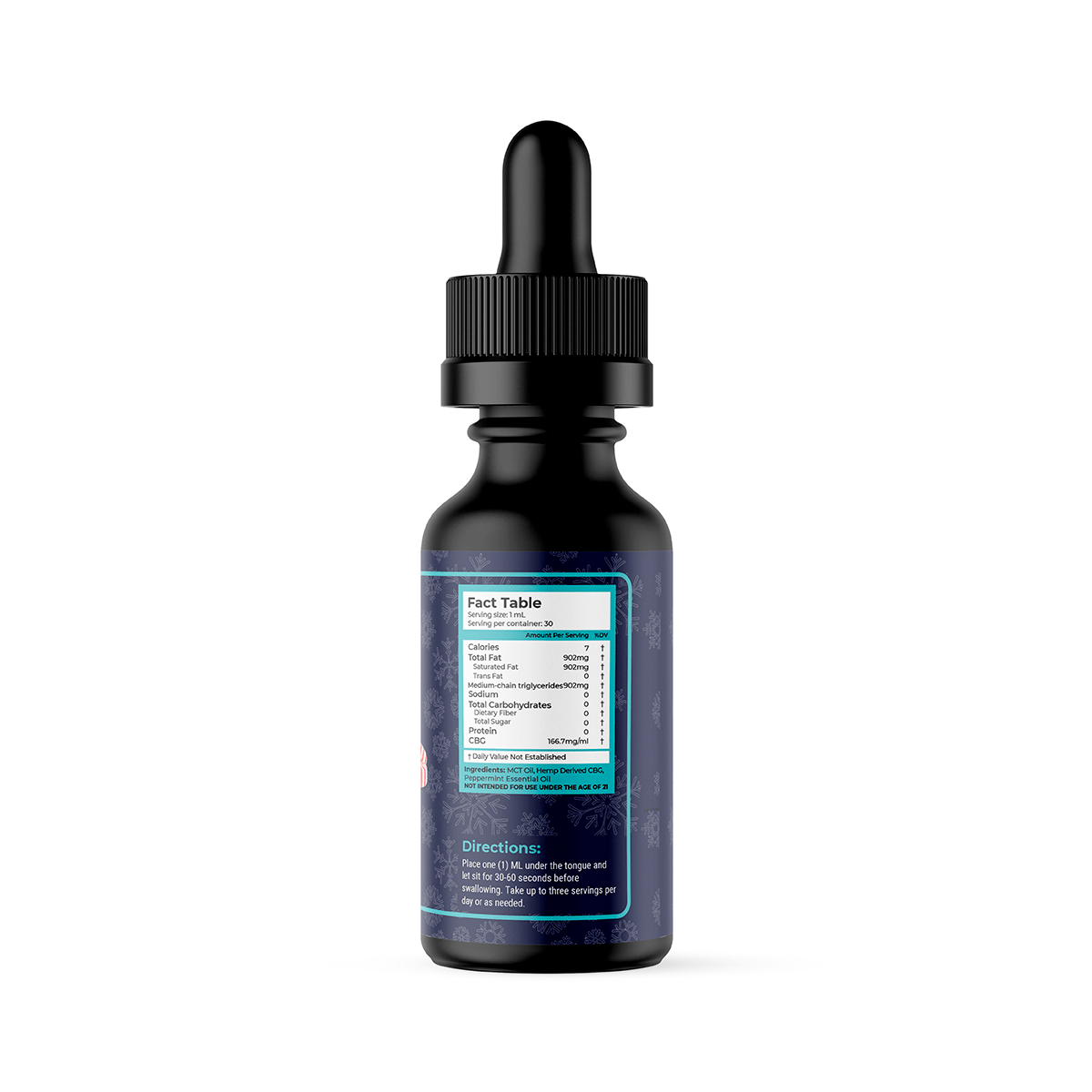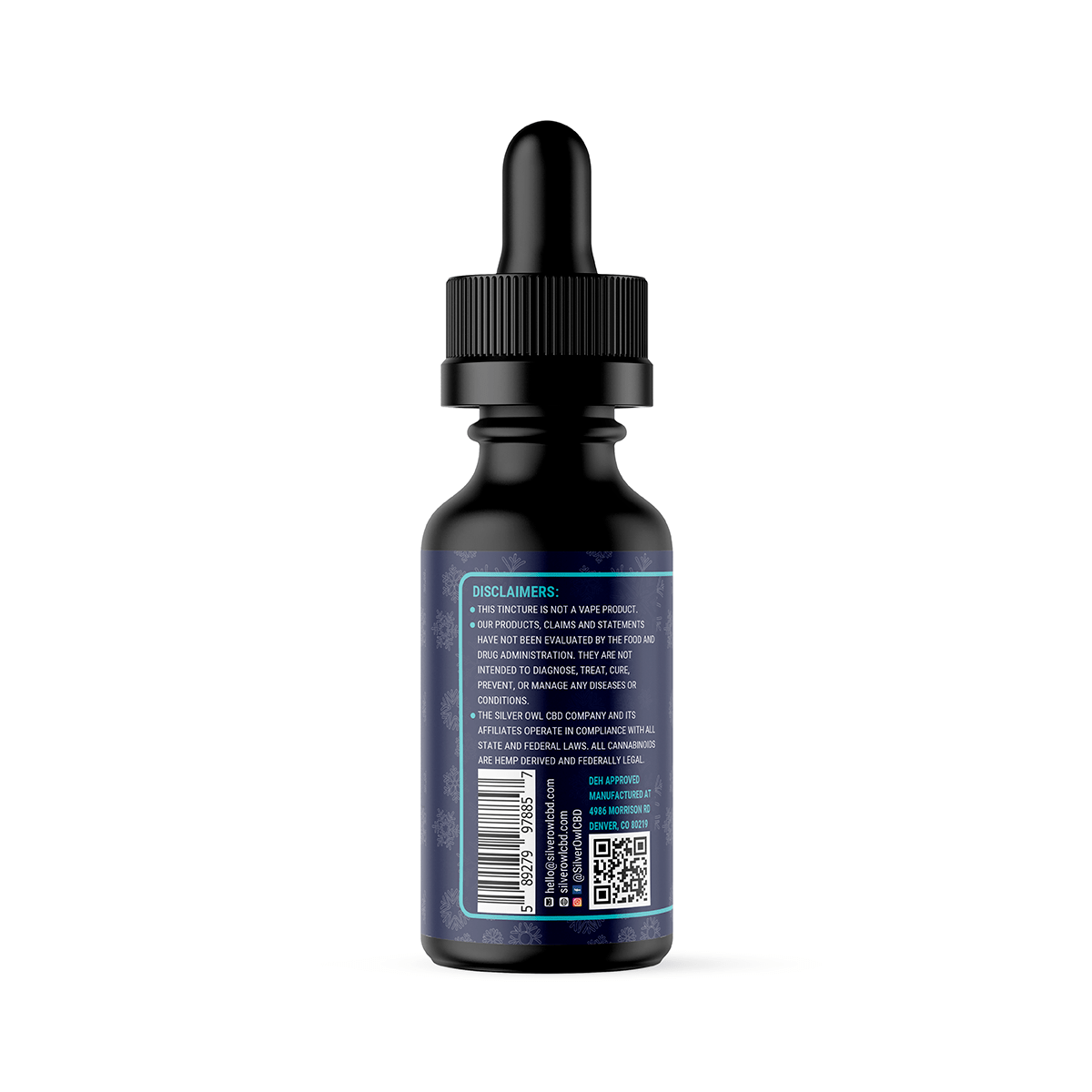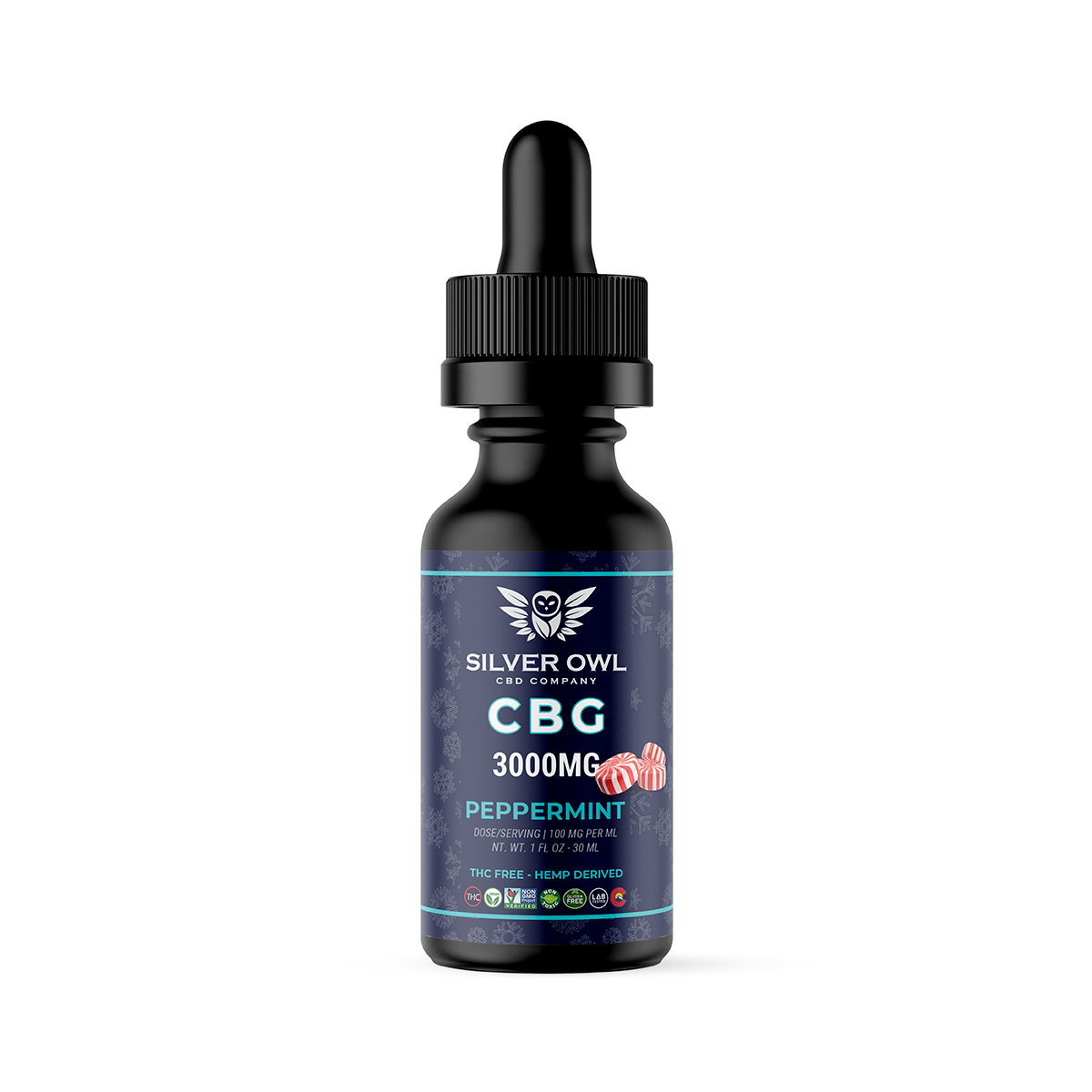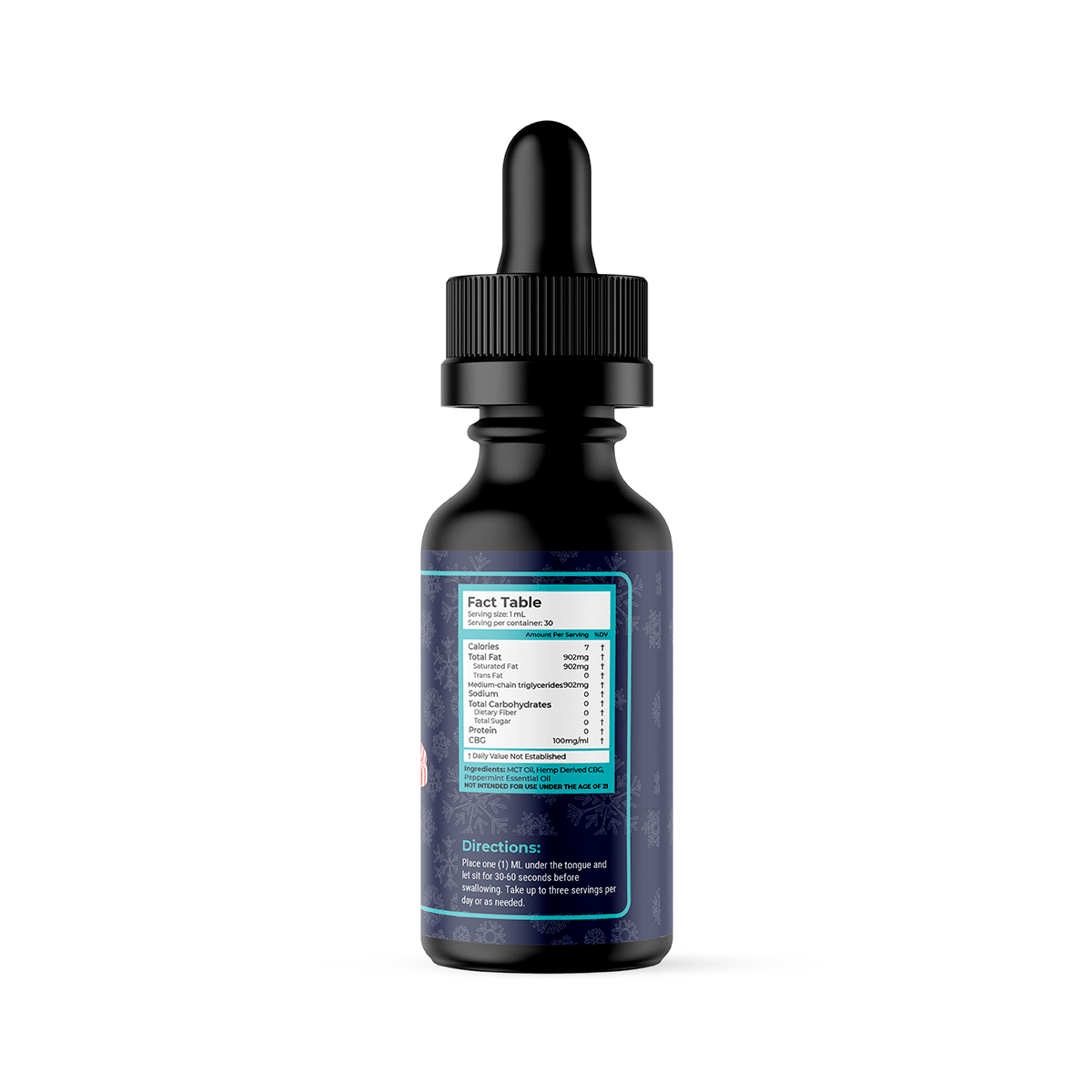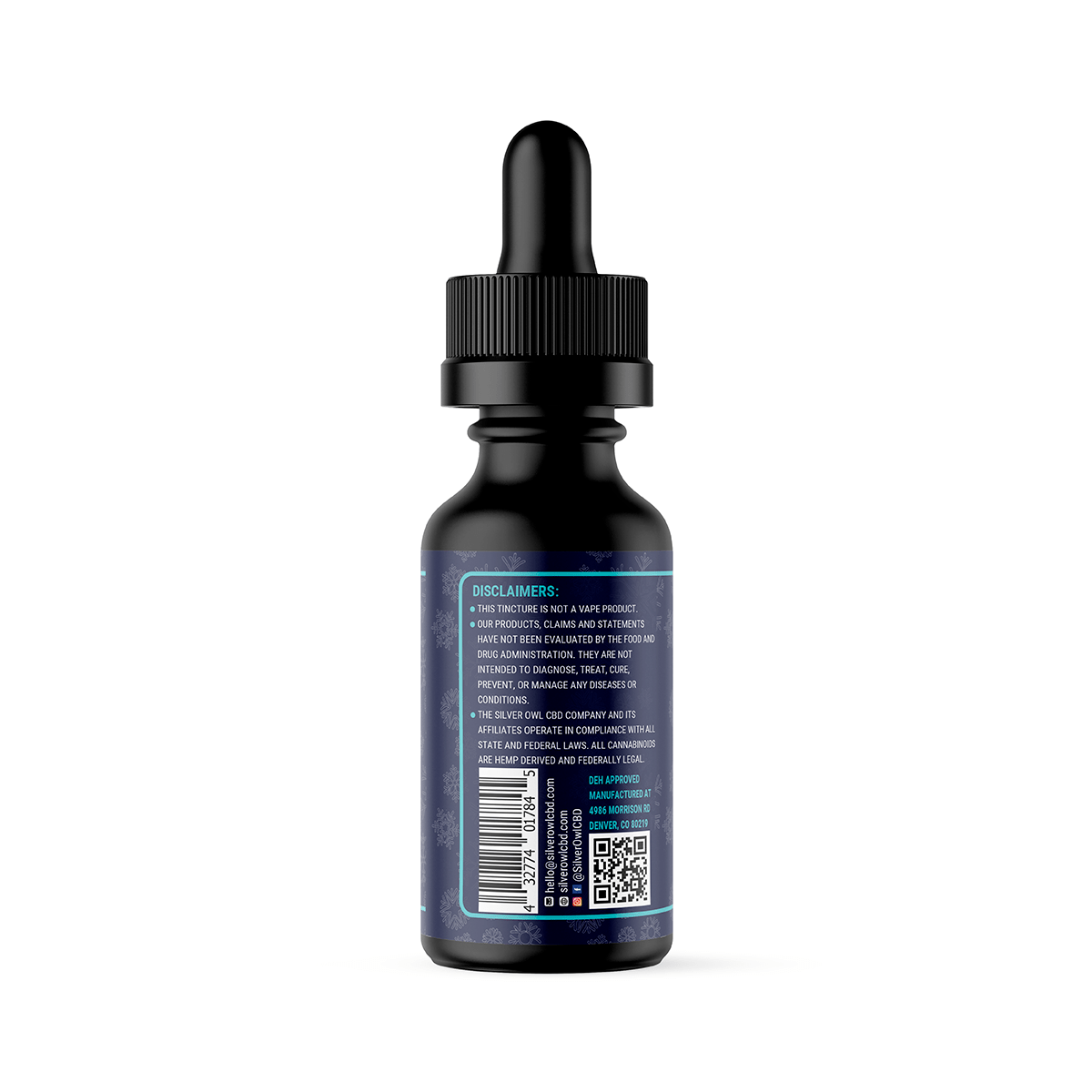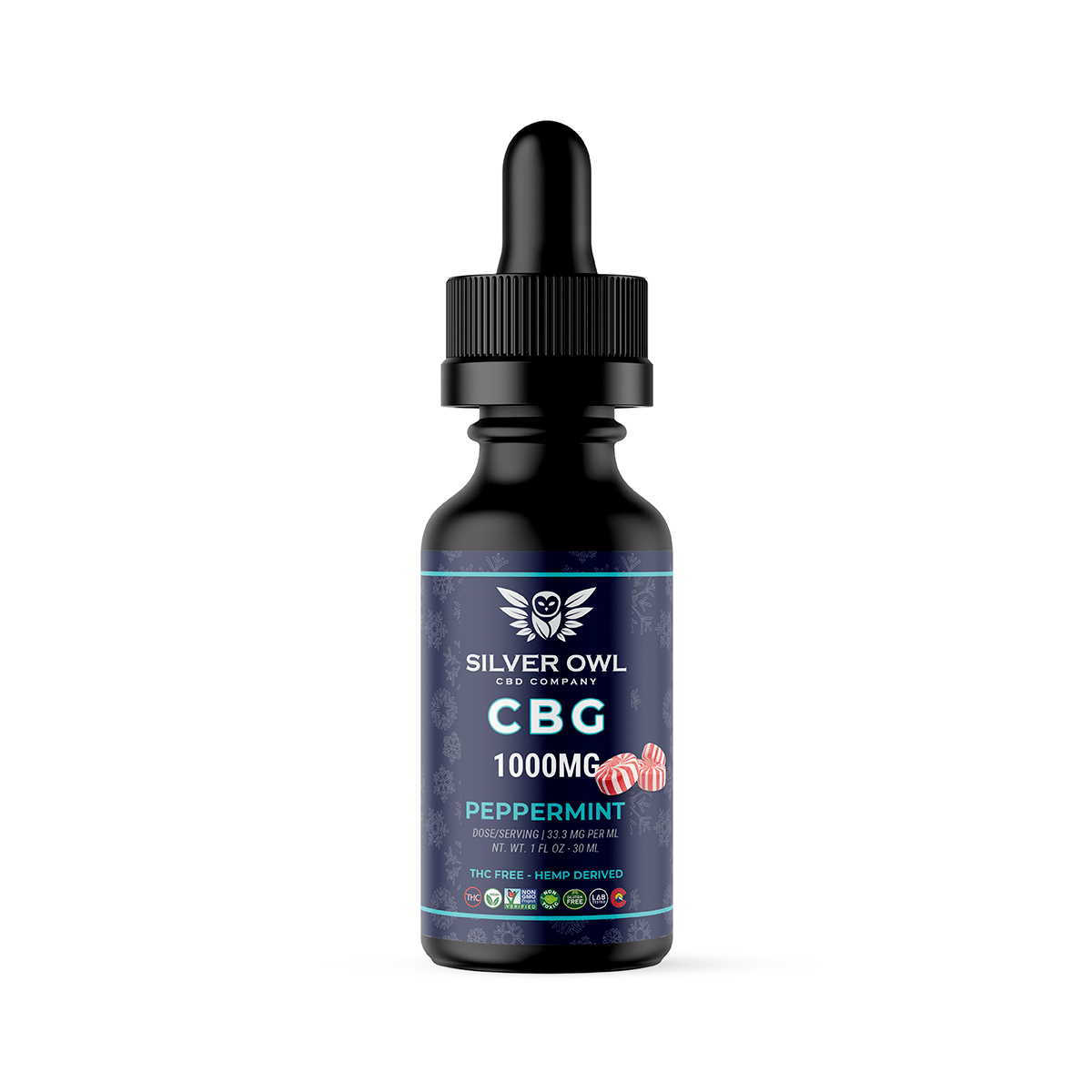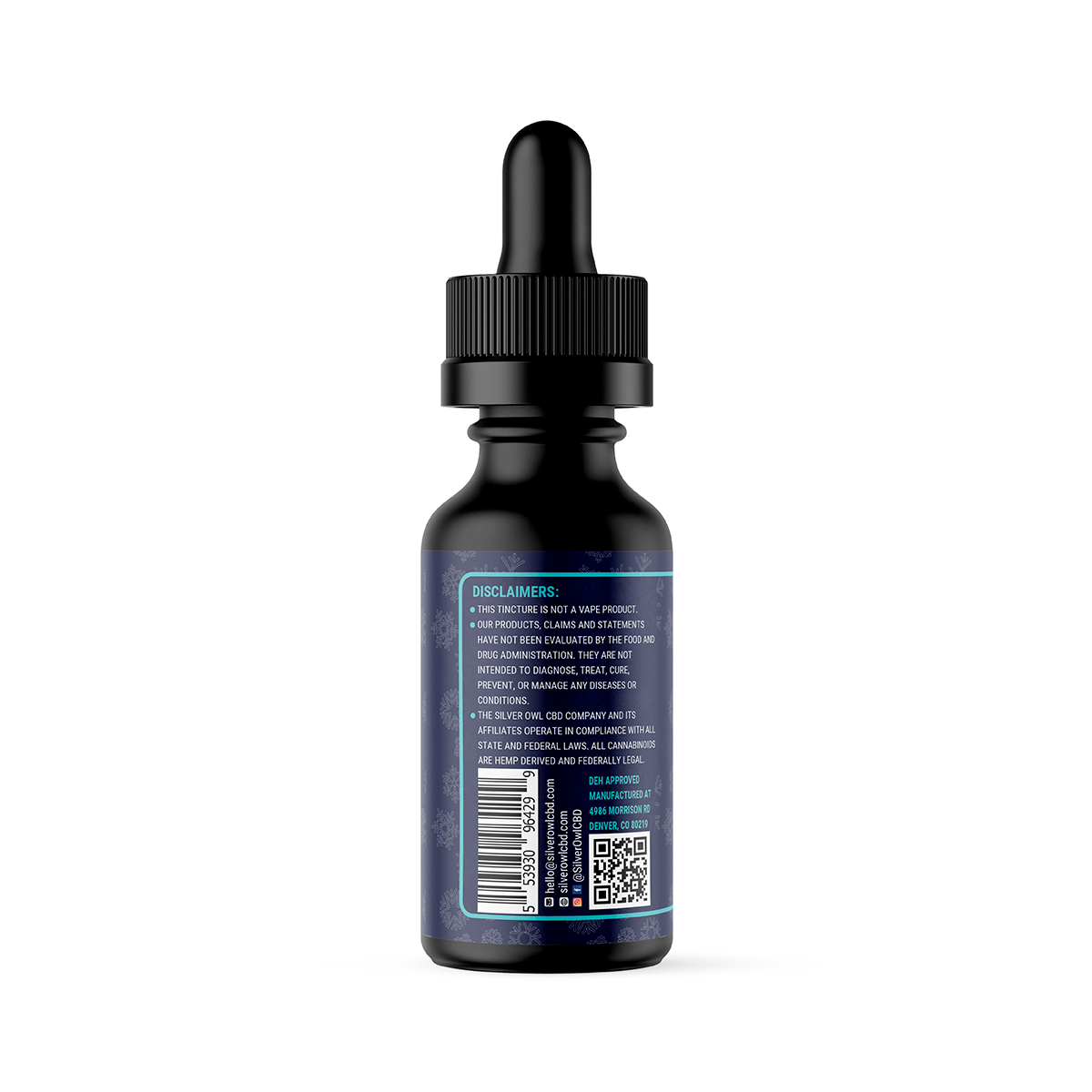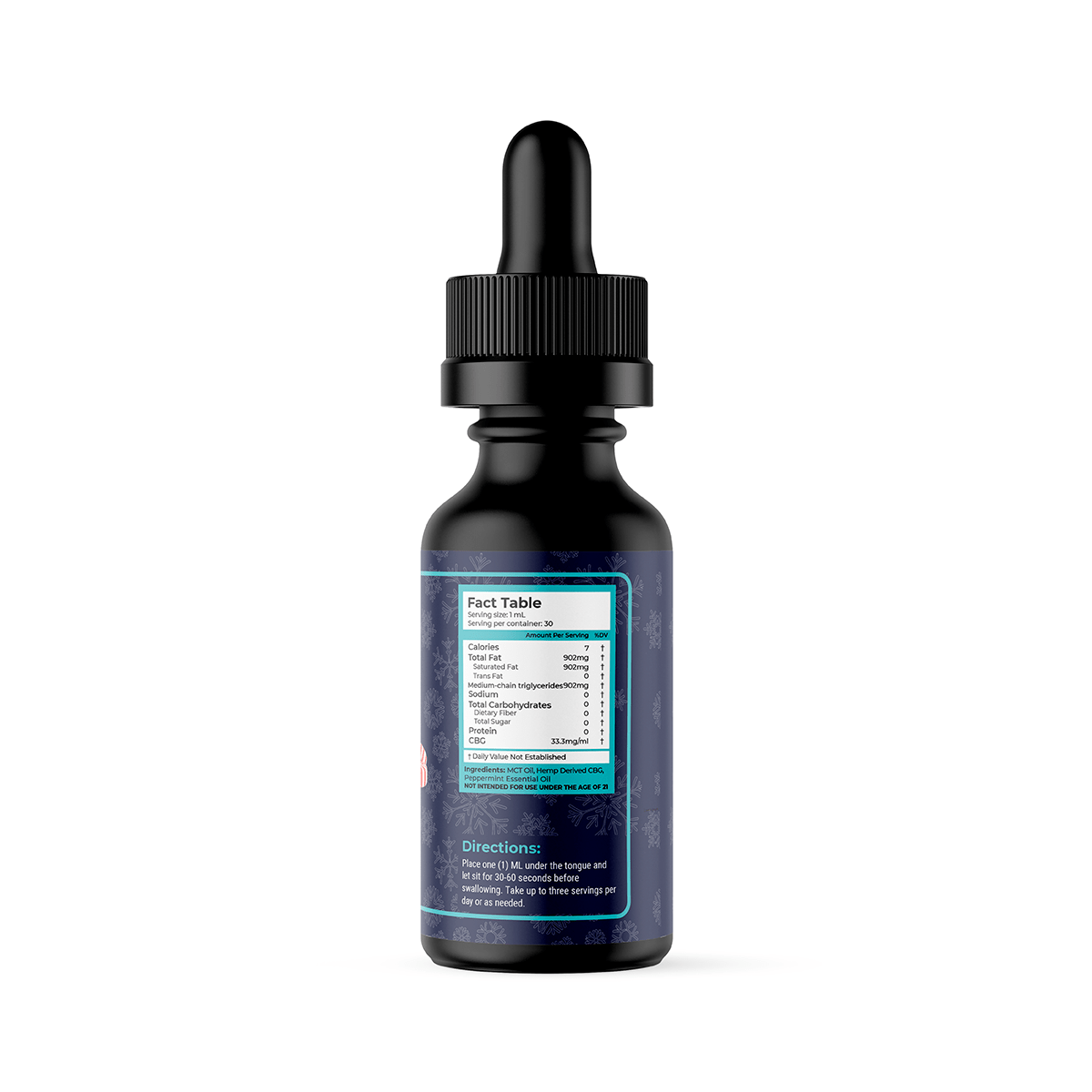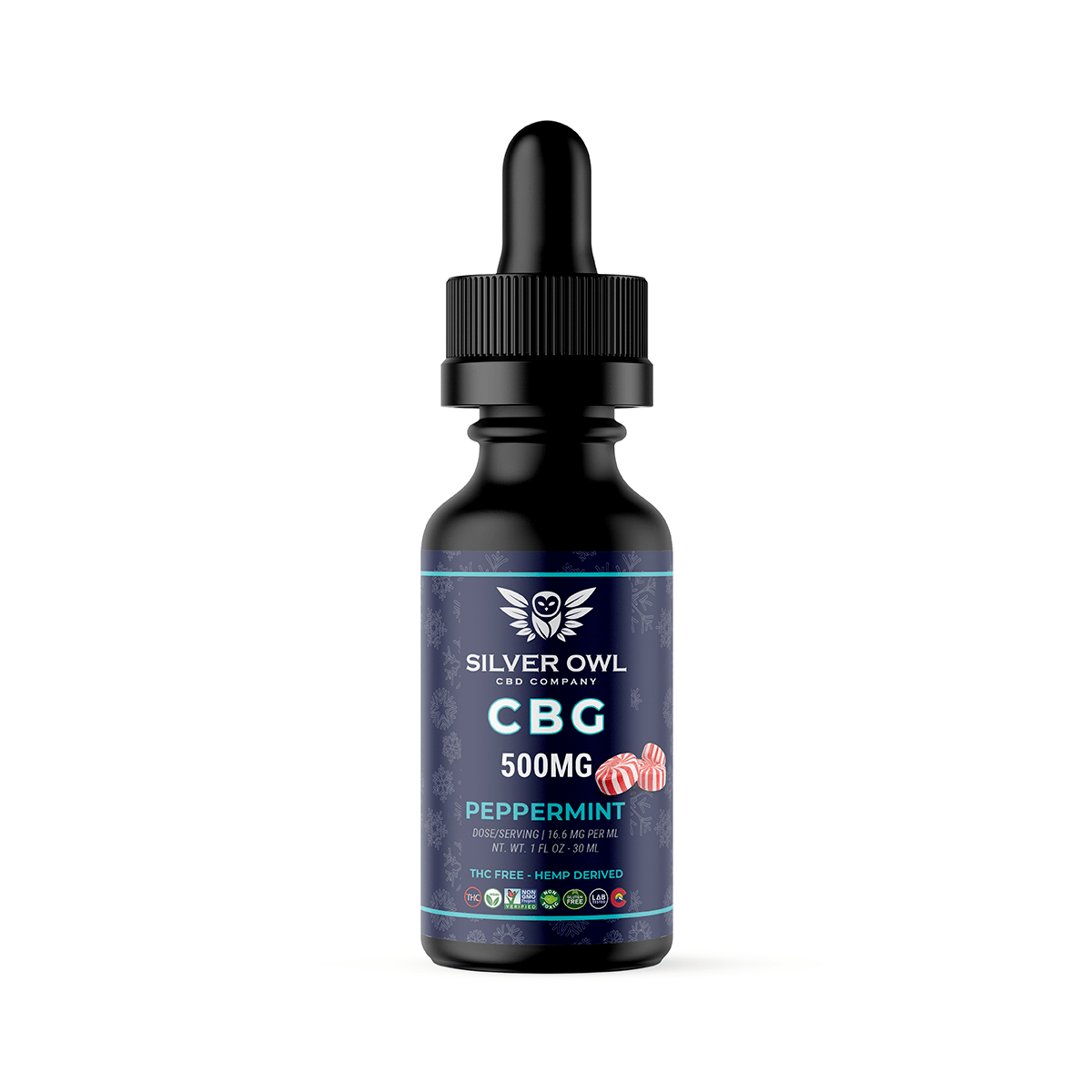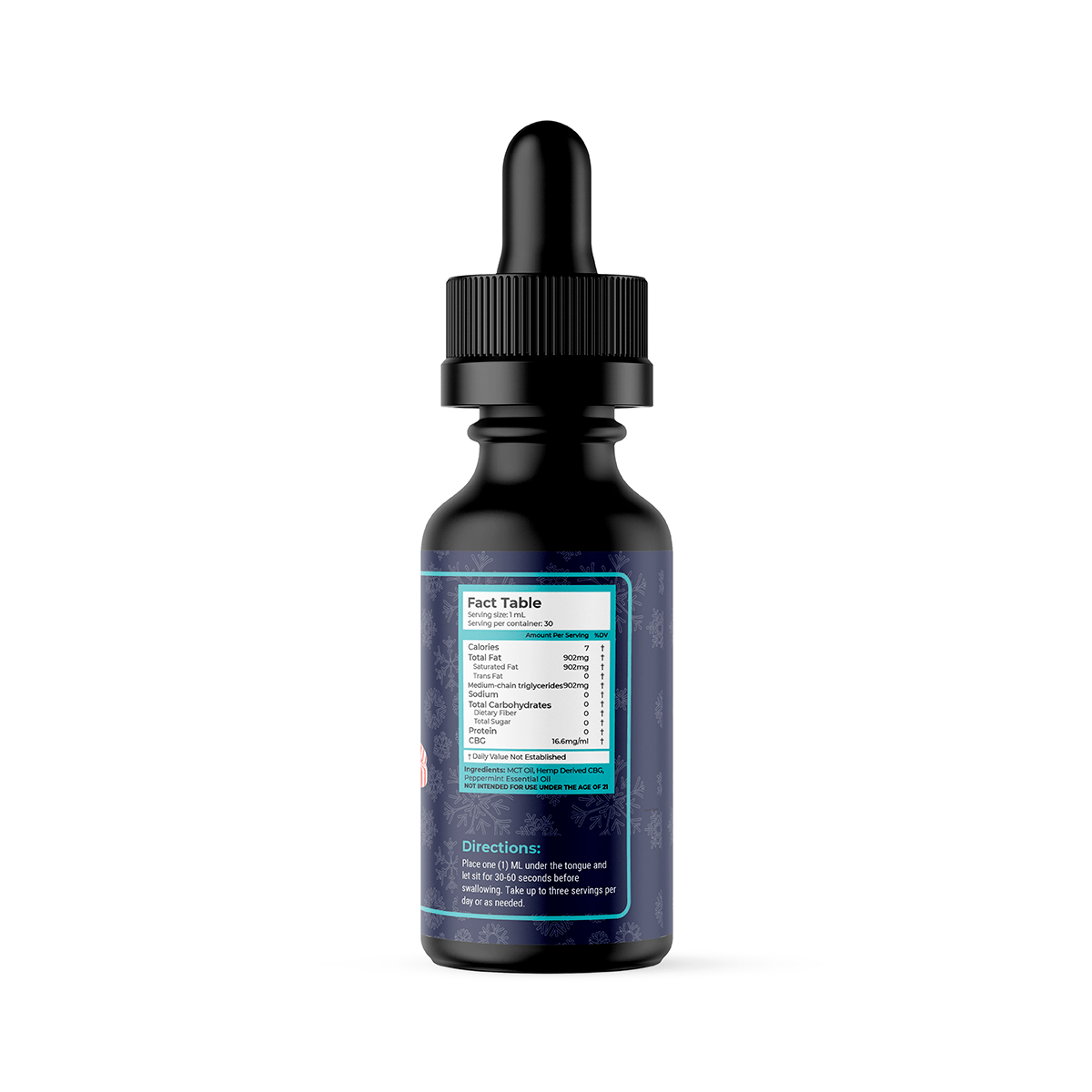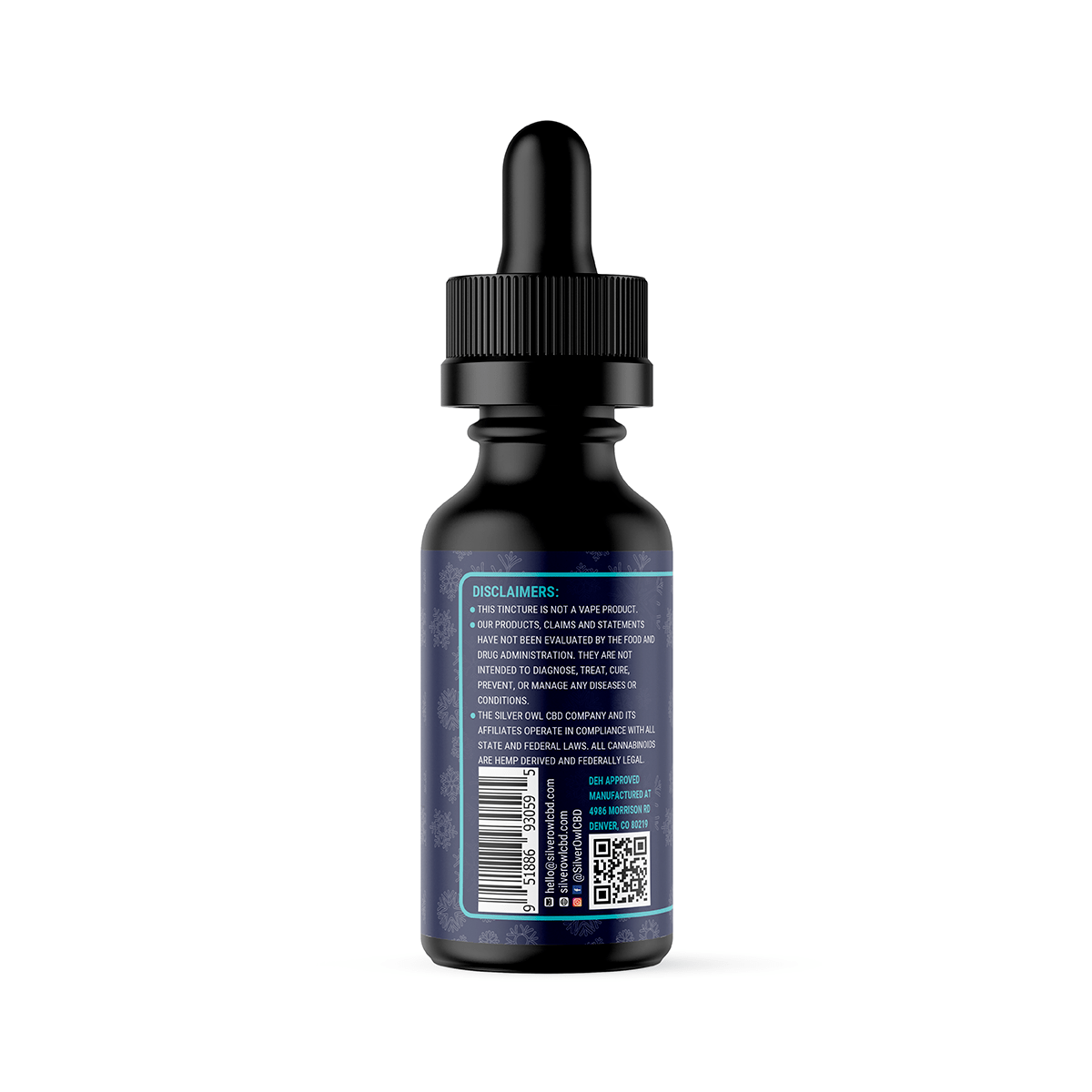 CBG Tincture
$30.00 – $85.00 — or subscribe and save up to 20%
CBG Content: 500MG, 1000MG, 3000MG, 5000MG
Flavors: Natural, Lemon, Peppermint
Serving per container: 30
Serving size: 16MG per 1ML
Recommended use: Daily Value Not Established
Ingredients: MCT Oil, Hemp derived CBG, Natural Essential Oils
Brand: Silver Owl
Directions: Place one (1) ML Full Spectrum CBG Oil under the tongue and let sit for 30-60 seconds before swallowing. Take up to three servings per day or as needed.
Description
Additional information
As our body of research into the hemp plant and its cannabinoids is growing, so is our ability to work with these compounds. Just like Cannabidiol (CBD), its relative Cannabigerol (CBG) can be used in a number of different ways. However, hemp generally produces smaller amounts of CBG and offers its highest yields at earlier stages of flowering, making it much harder to find products featuring this hemp derivative for sale online or in stores.
The Silver Owl CBD Company's recent advances change that. We've been developing the means to produce enough hemp derived CBG to power a cannabigerol tincture for nearly a year- between our breeding and growing efforts and the improvement of our technologies and techniques, we've finally done it. With the release of Full Spectrum CBG Oil, the nation now hasaccess to cannabigerol tincture that's every bit as potent as its hemp derived CBD counterparts.
Our hemp derived Full Spectrum CBG Oil Formula is simple, containing only 2-3 ingredients: CBG Isolate, MCT Oil and Essential Oils for flavor (Peppermint and Lemon). We offer both lower concentration bottles for experiencing this cannabinoid's effects for the first time and more potent options for folks looking to stock up for longer durations at a lower price per milligram. Buy a bottle of Full Spectrum CBG Oil today and see for yourself why people around the country are adding Cannabigerol to their daily routines!
| | |
| --- | --- |
| Mgs CBG | 500, 1000, 3000, 5000 |
| Flavor | Lemon, Natural, Peppermint |
Trusted Company to Buy From
I've been using Full Spectrum 5000 Peppermint CBG Oil every morning for several months now. Very effective calming focus. Maria is great and will answer any questions on any Silver Owl products.