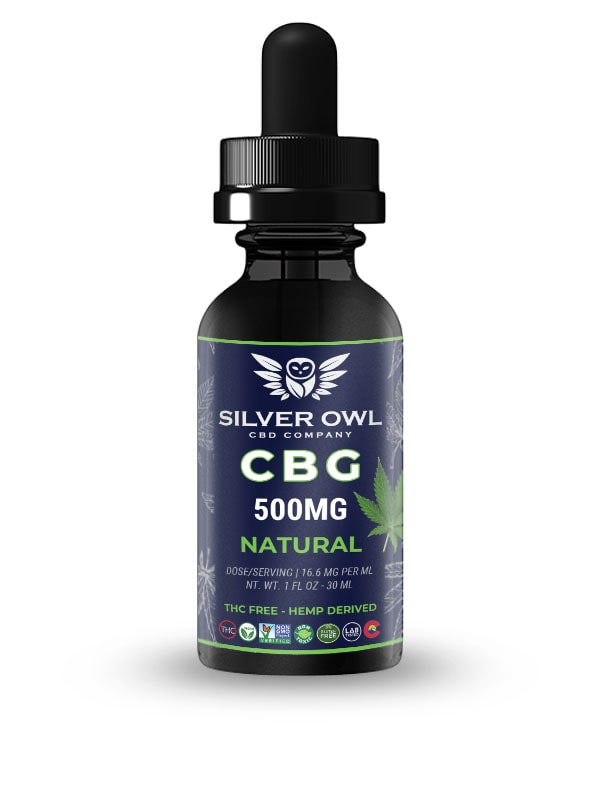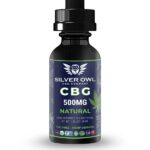 Silver Owl CBG Tincture Natural
$29.99 – $99.99
Description
Additional information
Though CBD is in our name, Silver Owl has always been dedicated to providing our supporters with everything the hemp plant has to offer to the best of our abilities. Cannabinoids are currently America's favorite hemp derived substances, but some of these compounds are still being researched and remain difficult to produce, extract and isolate in large quantities.
One such derivative, Cannabigerol (CBG), has been the subject of much of our efforts in 2020. After many months of hard work, research and development we've figured out how to provide a sustainable amount of CBG Isolate capable of powering a project we first began early this year: the creation of potent, affordable Silver Owl CBG Tinctures!
If you're already familiar with CBG, perhaps after trying our Crystals, you'll likely recognize the significance of having such a high concentration of this cannabinoid available- and if you're new to the subject, check out our blog post here. And while our Colorado grown, hemp derived CBG Isolate is flavorless and Silver Owl Natural CBG Tinctures only have two ingredients, the MCT Oil lends a rich, buttery taste that's sure to please!
Available in 500mg, 1,000mg, 3,000mg and 5,000mg bottles
| | |
| --- | --- |
| Weight | 0.1 kg |
| Dimensions | 1 × 1 × 1 cm |
| Mgs CBG | 500, 1000, 3000, 5000 |
So far so good.
I am in less pain and I'm also smoking less. I have been taking it for 3 days now
Diversity of products
Love that I can meet all my legal hemp needs with all the different products that Silver Owl sells. I ordered the CBG tincture, The CBD 10000 tincture - which is great. And the delta 8 tincture has been a game changer for my sleep. For my dab needs I can choose btwn the CBD crystals or the CGD/CBG dabs. And Boy was I psyched when I got my order and it included never before released DELTA 8 Dabs as a mystery gift. They were the bomb. Silver Owl is top notch!
Best CBG Tincture Yet!
I've tried some other CBD Tinctures like Pacha Mama and JUST CBD, and they're alright but this CBG is a whole other world! Helps so much with the pain in my knees and back!