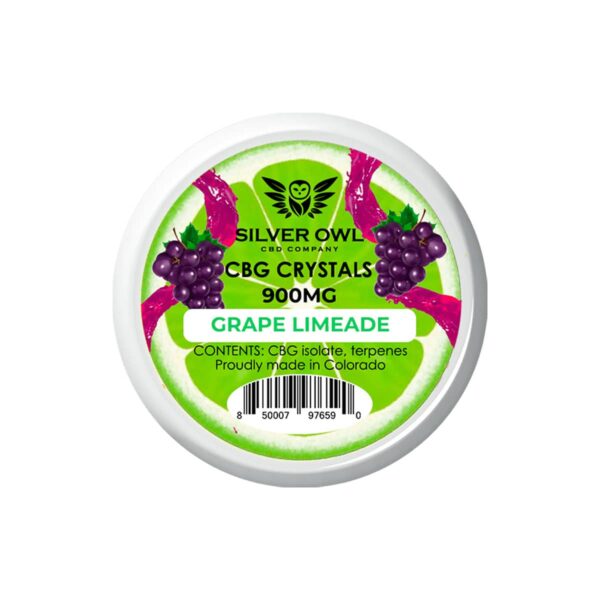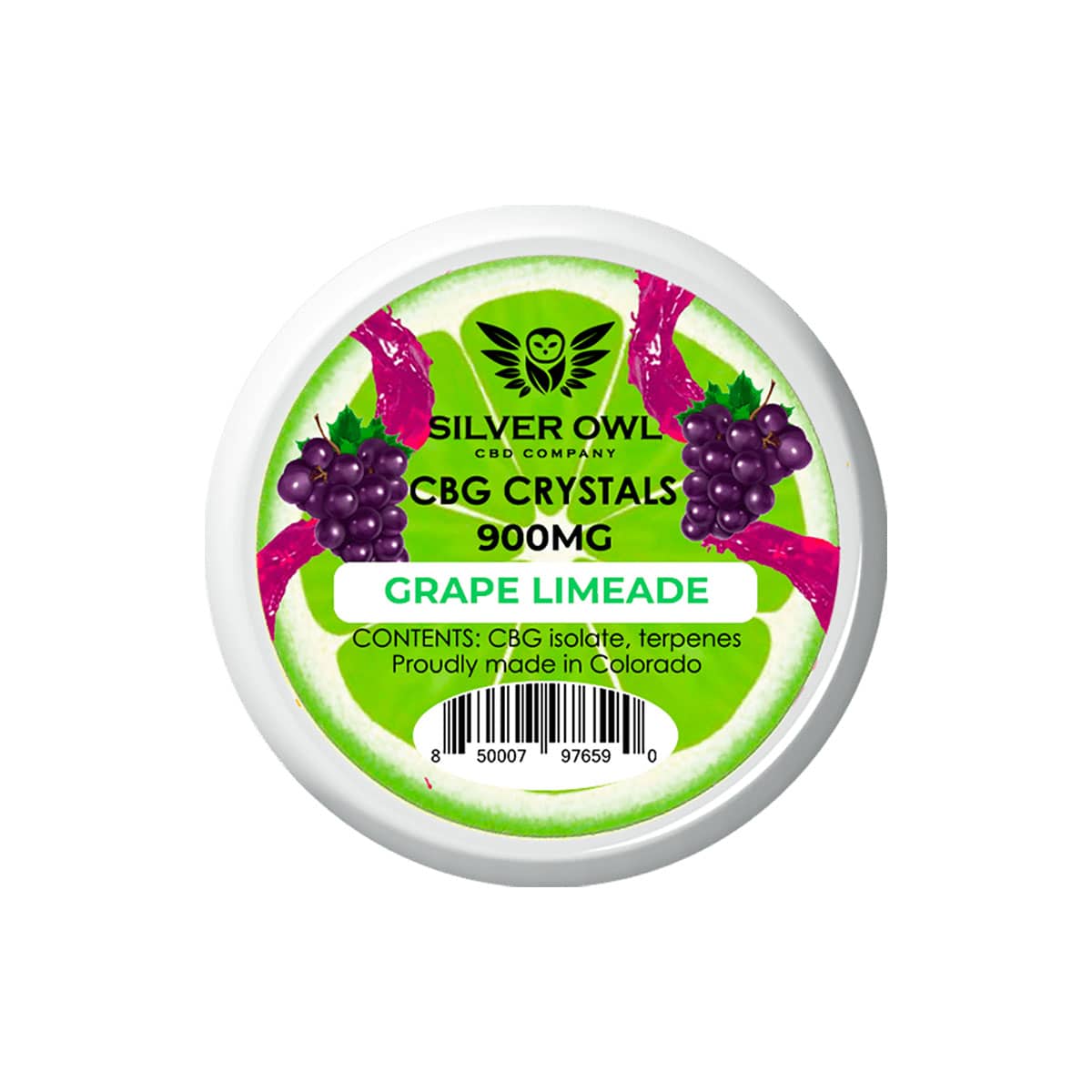 CBG Crystals Grape Limeade
$39.99 — or subscribe and save up to 20%
CBG Content: 900MG
Strains: Grape Limeade
Recommended use: As needed
Ingredients: CBG Isolate, Terpenes
Brand: Silver Owl
Explore all strains of CBG Crystals
CBG is the best for sleep!! I sleep so much better since I stared ordering the cbd and cbg
So Much More than Expected
I don't think most people have a clue what CBG is or how cool it is. It only makes up 1% of the plant and is the most amazing part of the plant. Both my best friend and I love to smoke this. It gives her great clarity and energy and it gives me relaxation and a great night's sleep. It is amazing that there is a plant out there that can give us everything we need internally. The endocannabinoid system in our bodies is amazing.
Yummy grape limeade!!
This is such a good flavor!! it also helps me to relax
Tantalizing terps
I'm not sure anyone other than the mad scientists who fine tuned the flavor on this will ever create something so tasty again. Expletive deleted.
Flavor
I can not begin to tell you how good this tastes. The all natural terpenes really comes out in the flavor of this. I love the lime and grape together. I love the chill feeling I get with this. Amazing Product.
The silver owl CBG terpine infused isolate
This is my favorite flavor of the CBG terpene infused isolate. If you are looking for a mellow ying yang relax feeling, this is the product you're looking for!!!! My favorite brand on the market, because they have great quality, and the best prices for what you're getting!!!!🔥🔥🔥🔥💨💨💨💨💨💨💨
An excellent addition
I went into this more or less blind; I knew CBG was one of the cannabinoids present in marijuana, but wasn't sure what it was going to feel like or how much to take. I ended up using as much as I would for a regular dab, and definitely felt it. It was relaxing and made me tired, but not sleepy. Very chill, not entirely dissimilar to kava, if you've ever tried that.
I was curious about how it would affect a THC high, so I tried taking a smaller dab than usual. This was probably a good idea, as that one small dab hit me like a much, much larger one. Additionally, I usually have pretty conspicuous come-up anxiety. I still felt the physical effects, but the mental side (paranoia, anxiety, that kind of thing) was almost entirely absent.
Long story short, it works well on its own, and works great in concert with THC.
Loved it but I need a different flavor next time.
Only thing I didn't like was the taste. Tasted too much like medicine.
Everything else was awesome. Great relaxer & definitely a smooth smoke.
Yum!
I bought this before they rolled out the other flavors. I was nervous it would taste too much like artificial grape but it tastes more like limeade which I love! Helps with my anxiety and tastes great what more can you ask for!
900mg SilverOwl CBG crystals are fantastic!
I recently purchased the Grape Limeade CBG crystalline from SilverOwl CBD Company and thoroughly love this product. It is officially a new 'arsenal in the toolbox' for helping me with anxiety or just mellow out a bit from a stressful day. Great product and great company!