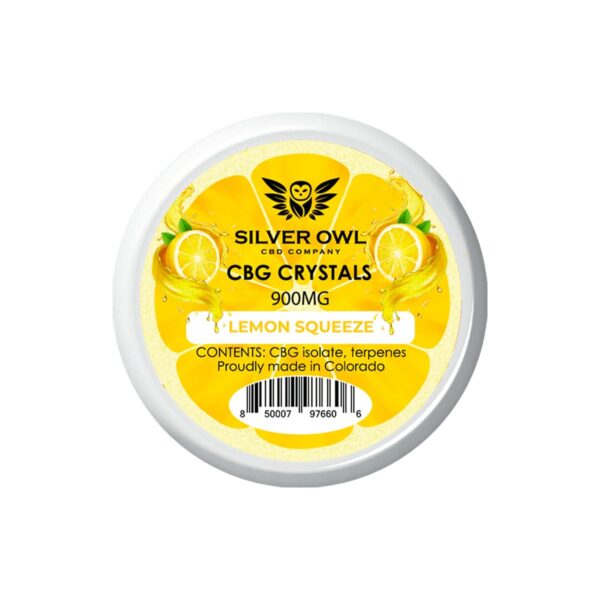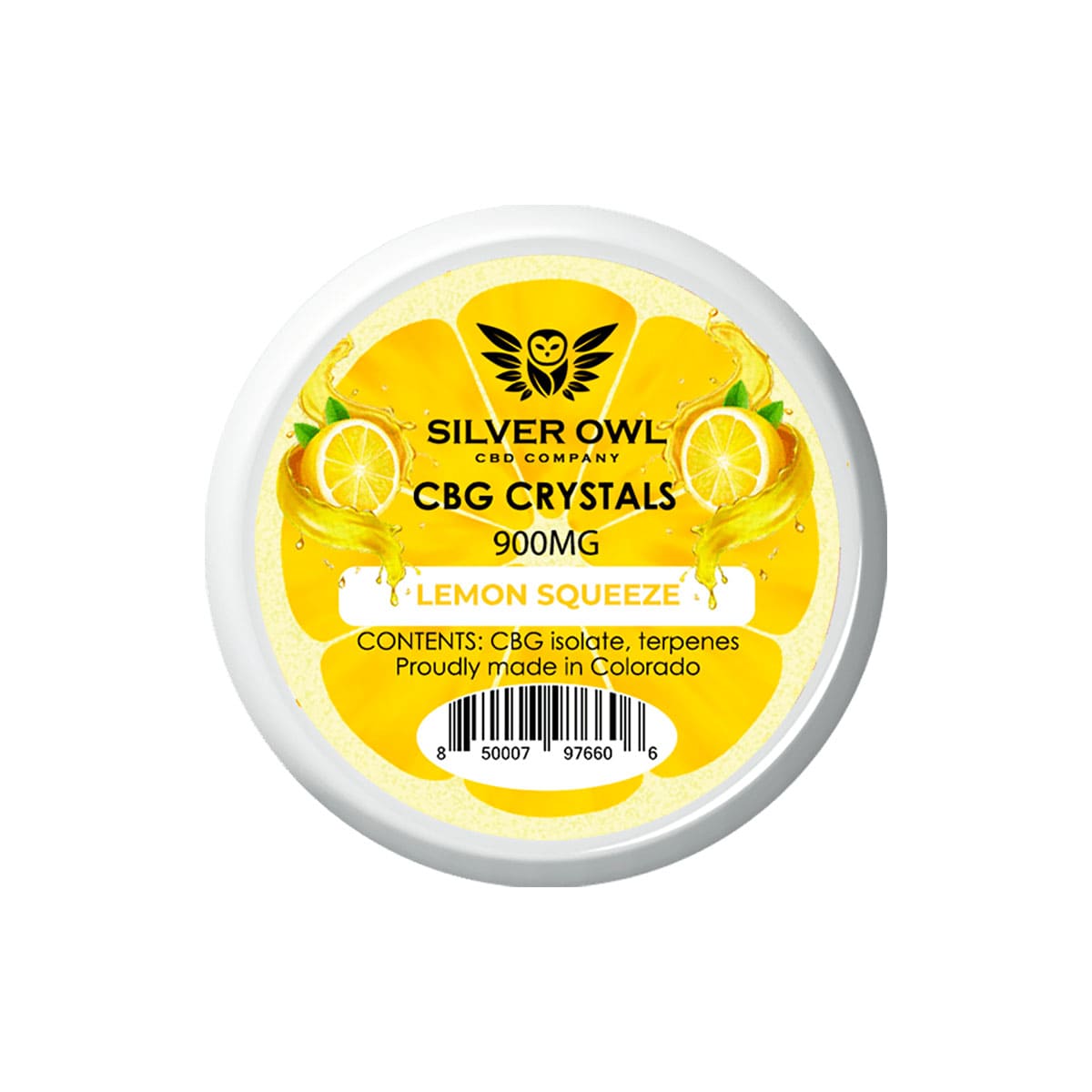 CBG Crystals Lemon Squeeze
$39.99 — or subscribe and save up to 20%
CBG Content: 900MG
Strains: Lemon Squeeze
Recommended use: As needed
Ingredients: CBG Isolate, Terpenes
Brand: Silver Owl
Explore all strains of CBG Crystals
Lemon squeeze is one of the good flavors as well, I have been trying almost all the flavors!!
great stuff!!
This company is amazing hands down!! I have always had a really good experience with them! even if I have an issue with my order they are very good at getting back to me!! They are a great company!
They've done it again.
Yep. As good as the Grape Limeade. Maybe. Yeah, I think so. Well……..
TASTY AND GREAT OUTCOME!!
This works amazingly on my wrist pain, I have broken a few bones so some of my joints hurt and this works great for pain and and great for stress relief!!
CBG dab review
light head high, but I am a light weight , most of my friends don't feel it immediately , but God, it puts you asleep well;
best cbd product for sleep
Best Ever!!
Silver Owl CBG products have not only helped me regulate a sleep schedule, but has also helped my anxiety go down majorly! I have been on many medications and have finally found a way to help myself feel relief of anxiety! Wont buy from anywhere else!