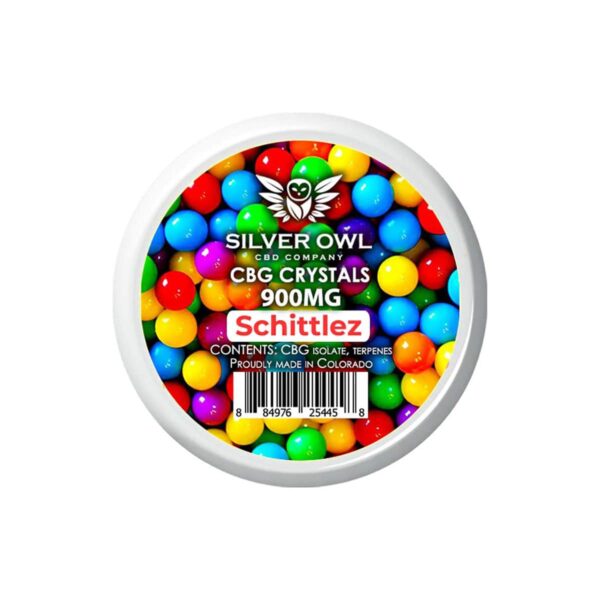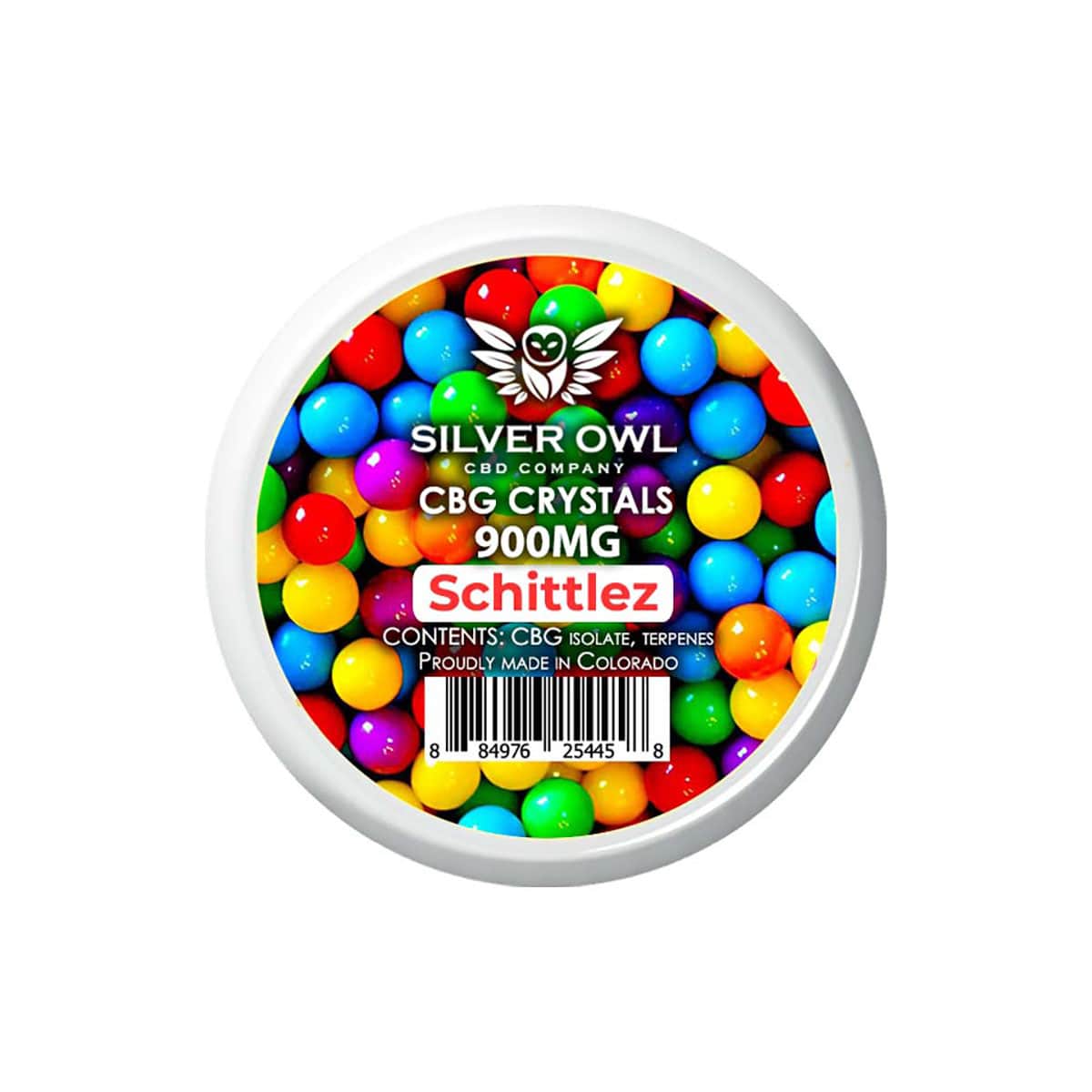 CBG Crystals Schittlez
$39.99 — or subscribe and save up to 20%
CBG Content: 900MG
Strains: Schittlez
Recommended use: As needed
Ingredients: CBG Isolate, Terpenes
Brand: Silver Owl
Explore all strains of CBG Crystals
Very relaxing
A more physical feeling than CBD, but I was definitely feeling very laid back.
yummy
this skirt;es one is really taste!!
yum yum yum CBG sleepy time dabs are amazing, helps me sleep so much better!!
awesome
I have tried the CBD/CBG those guys help me a lot so I thought I would try the high MG CBG and it works amazingly!! it is a god sent for sleeping!!
recently picked this up from my local CBD store and WOW! The taste is great and the wax was the perfect consistency for my vape. made it super easy to load and keep discrete. Will definitely be trying new flavors!!!
Better than your average drugstore melatonin
Helps me sleep like a baby
these help so well with anxiety and when i have major brain fog.
If you have trouble sleeping GET IT!
This has helped me get great sleep after a long stressful day! it is hard for me to get good sleep and I have tried a lot of different things and this by far has helped me the most!!
CBD dabs review
I love mixing these Silver Owl Dabs with y delta 8 joints,
relaxing and anti-anxiety CBD effect
Schittlez
Sweet and strong flavor full body high..