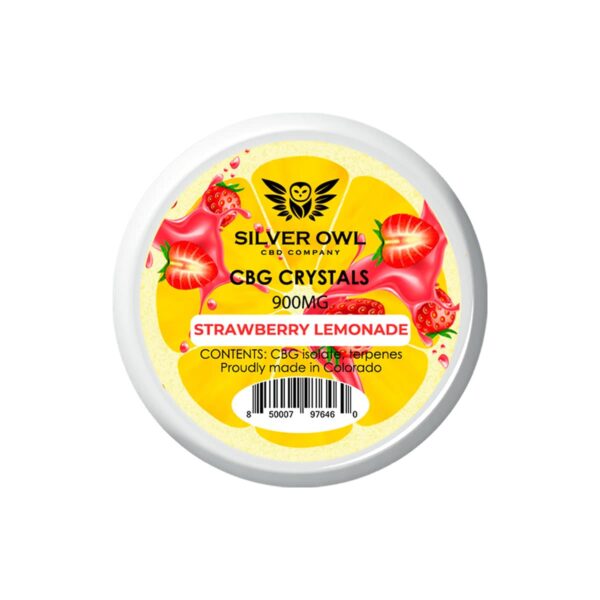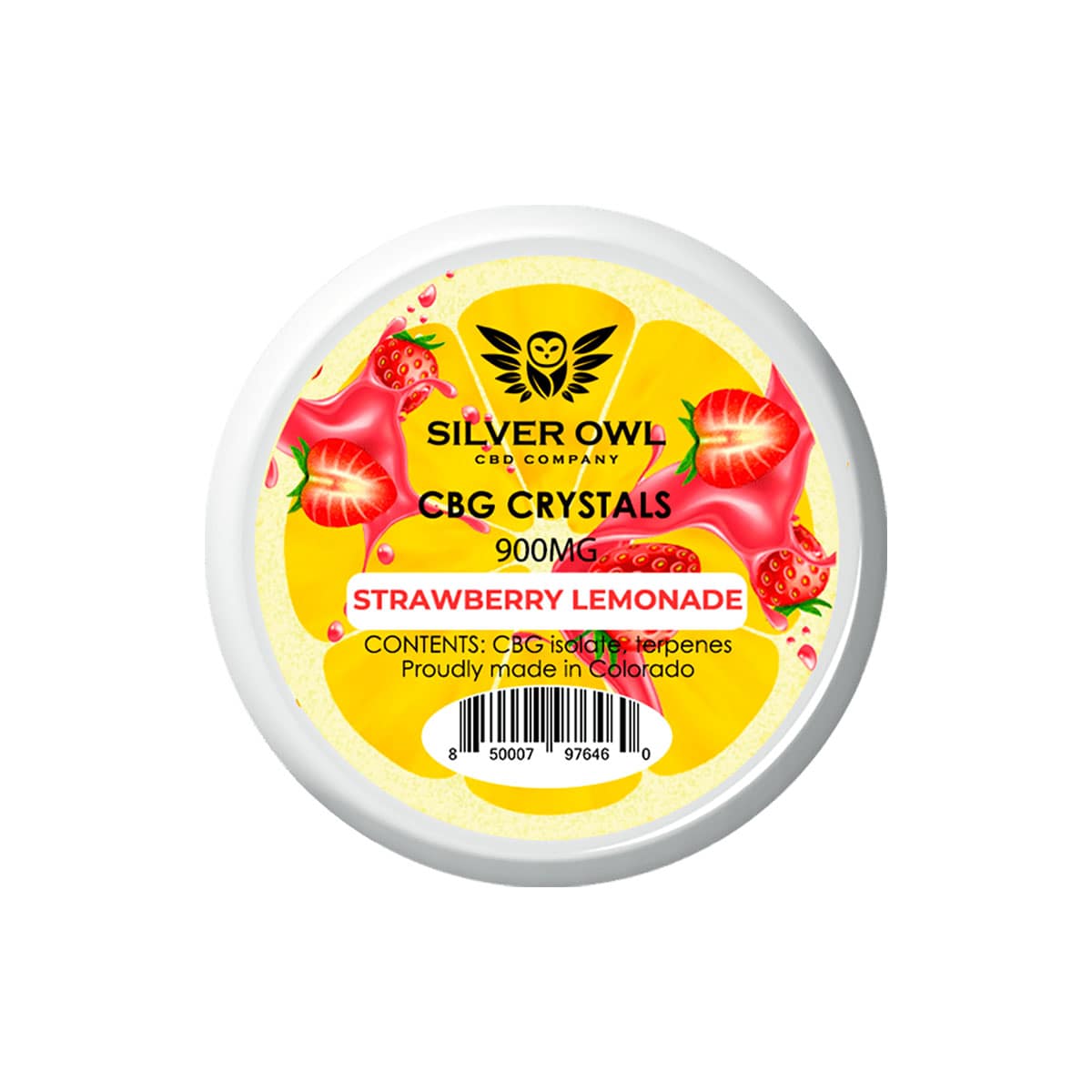 CBG Crystals Strawberry Lemonade
$39.99 — or subscribe and save up to 20%
CBG Content: 900MG
Strains: Strawberry Lemonade
Recommended use: As needed
Ingredients: CBG Isolate, Terpenes
Brand: Silver Owl
Explore all strains of CBG Crystals
| | |
| --- | --- |
| Strain | Strawberry Lemonade |
CBD has honestly changed how I sleep I sleep so so much better!!
Love it!!
this stuff is amazing!! I will be recommending this to some of my friends
Strawberry lemonade!!!!!!
I love strawberry lemonade and this stuff is great! I love the feeling it gives me!
Strawberry Lemonade!
This strawberry lemonade is amazing! the flavor is top of the line!! and the hit is so smooth! Also the effect it has on me is amazing as well so much relief!!
This strawberry Lemonade is great! perfect between sweet and sour and I love the amount of sweetness it has to it! yummmm
Never really seen a product like this before. I found it in one of my local vape shops and wow!! Some of the most tasty concentrates ive ever tried!! Incredible!!
Will be buying more
Super yummy first time trying CBG and it was wonderful, helps with pain will be purchasing more and some CBD crystals!
Yummy and AMAZING!!
Love this product!! The flavor is so yummy and this product has really helped with my productivity. Will definitely be ordering more!!
wow just wow
I love this product . I could tell it helped me relax after a hour. I didn't even want to consume thc The taste and consistency was awesome and i'm almost done lol will definitely be ordering every flavor soon