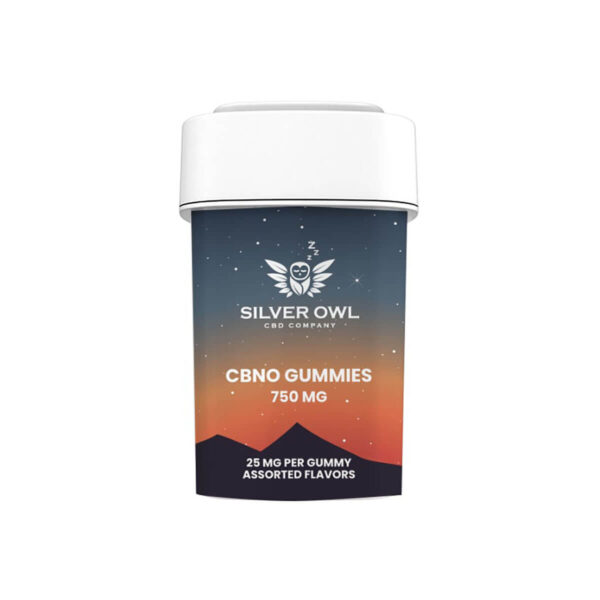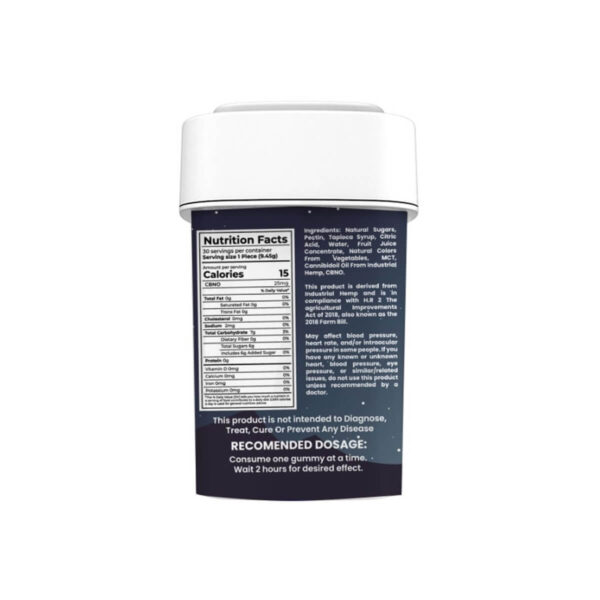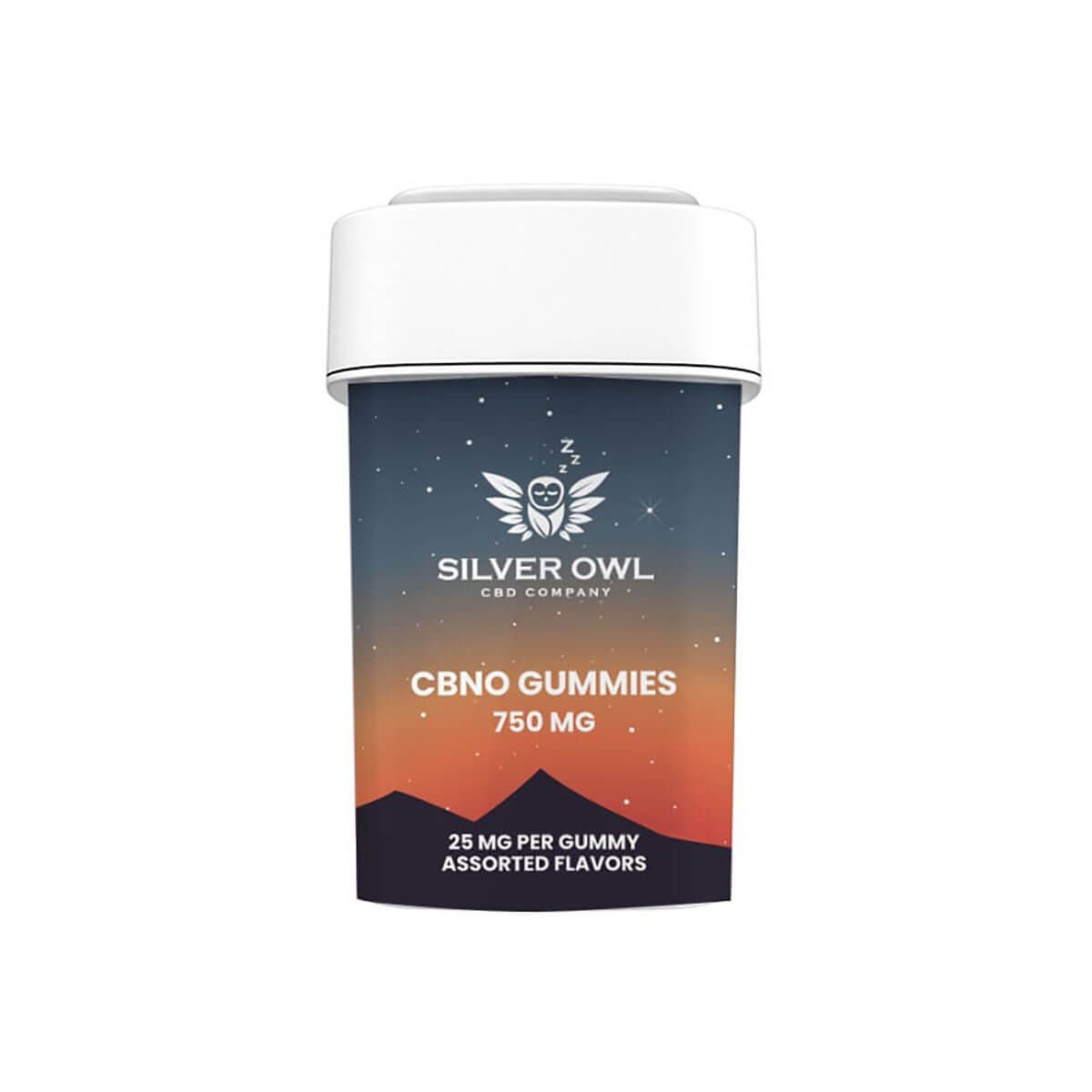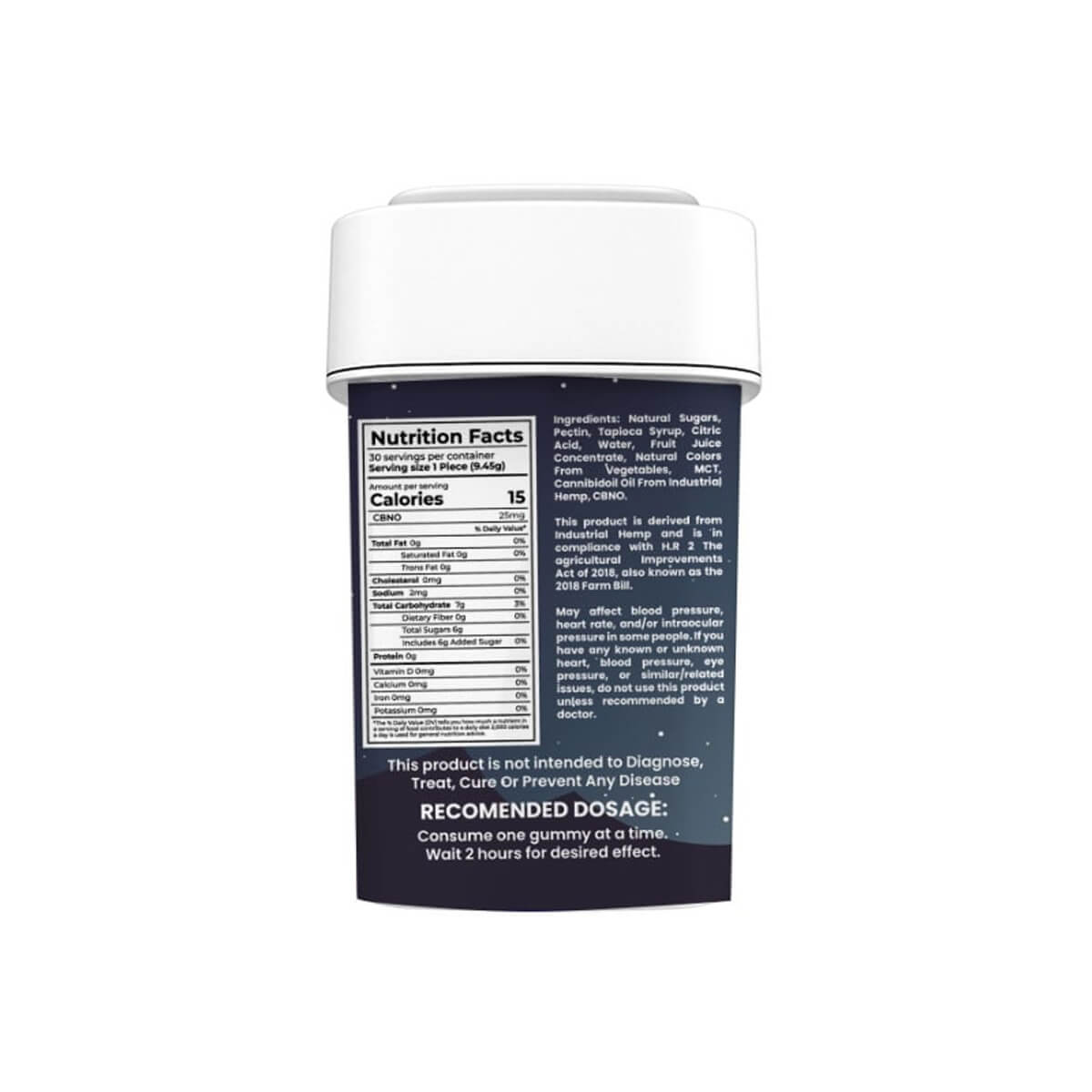 CBNO Gummies
$35.00 — or subscribe and save up to 20%
Strain: CBNO
Flavors: Assorted
Type: Gummy
Serving Size: 1 gummy
Gummies per Pack: 30
Recommended use: Daily Value Not Established
CBNO Content: 25MG / 750MG
Ingredients: Natural Sugars, Pectin, Tapioca Syrup, Citric Acid, Water, Fruit Juice Concentrate, Natural Colors From Vegetables, MCT, Cannibidoil Oil From Industrial Hemp, CBNO
Brand: Silver Owl
Directions: Consume one CBNO gummy at a time. Wait 2 hours for desired effect.
| | |
| --- | --- |
| Flavor | Assorted |
| Brand | Silver Owl |
| Manufacturer | Herbal Pharm RX |
CBNO Gummies
I have one every night before bed and get very restful sleep. Wake up in the morning alert and refreshed. Have already reordered and on my second pack. Maria is always so helpful too.
Fantastic
These work extremely well and are the most delicious gummies I have ever eaten! Maria was awesome to deal with, excellent customer sevice, friendly and prompt shipping. I have ordered 2 more bottles since receiving the first 2 because they are so effective. Five stars all the way!
I love this
I use this every night and love the way it helps me sleep. I love the rested mornings afterwards and it makes all the difference
You're gonna want these!
I got these for my dad to help him sleep, and he loves them! I tried a couple, and I have to agree, they gave me the deepest, fastest sleep I've had in a while.
I love it!
I have only tried these a few times, but they knocked me out every time. I used to worry about not being able to sleep sometimes, and I think that might have actually been keeping me up. I feel better knowing there's something I can take that will help me get good sleep.
Amazing product! this stuff has helps me so much with my sleeping!! I hope they get it back in soon!!
Five Stars
These gummies are my favorite, I was looking for alternative to melatonin. Turns out I like it even better
Best Sleep of My Life
This is the most amazing gummy I have ever had. It takes less than15 min and I am out cold for the rest of the night, The taste is usually an issue for me as I don't really like that hemp flavor. The flavor on these is unbeatable. Will absolutely be getting more of these.
Severas Gummies!!!!
Parceritos enserio recomiento estas gomitas para que se peguen los viajes :D !!!!!
This stuff has helped me sleep so much better than other stuff then I have tried, and I feel so much relief!!