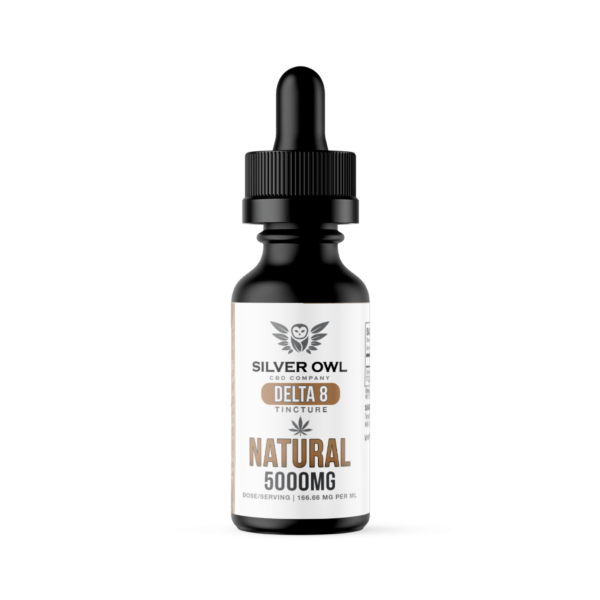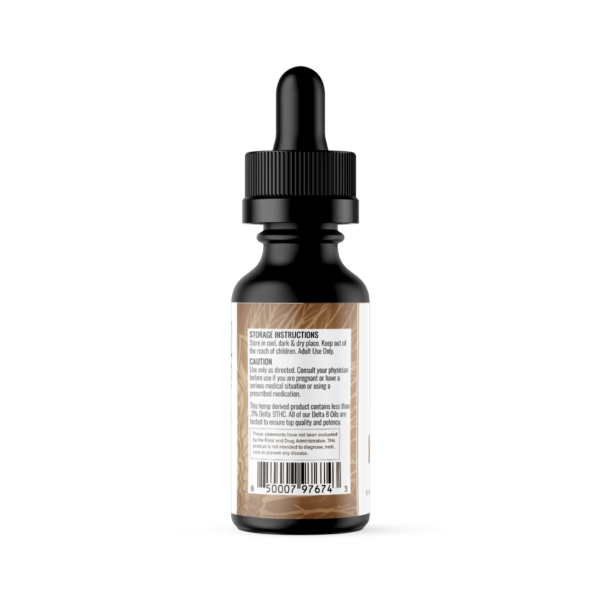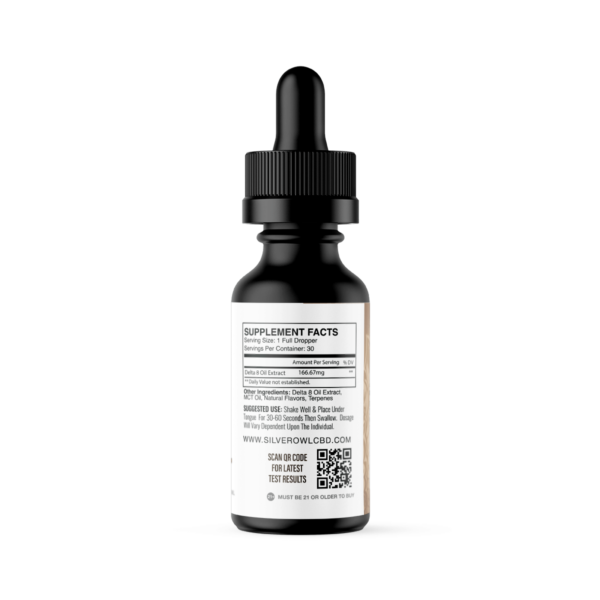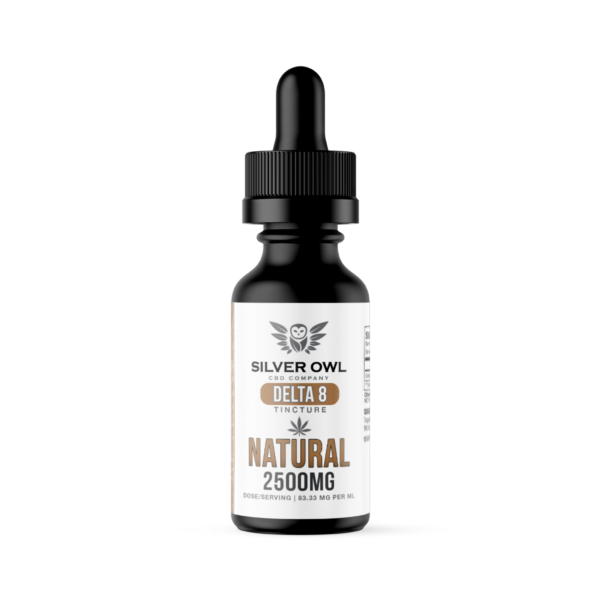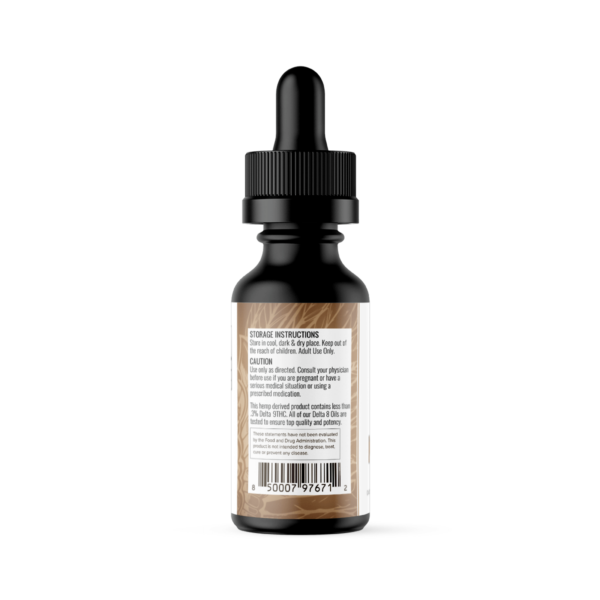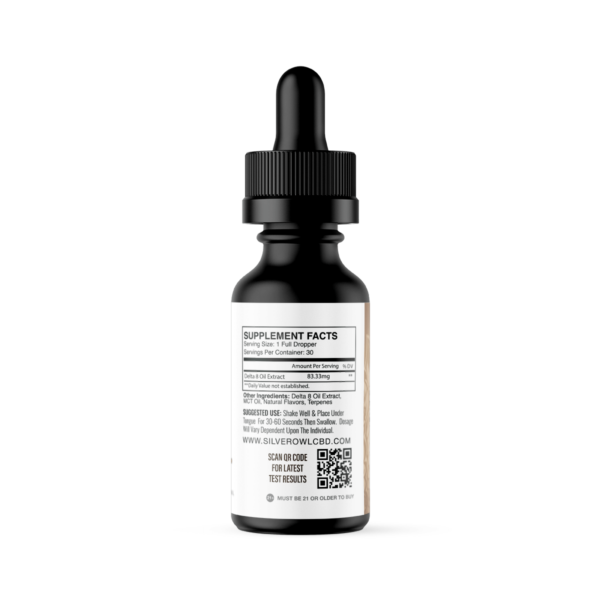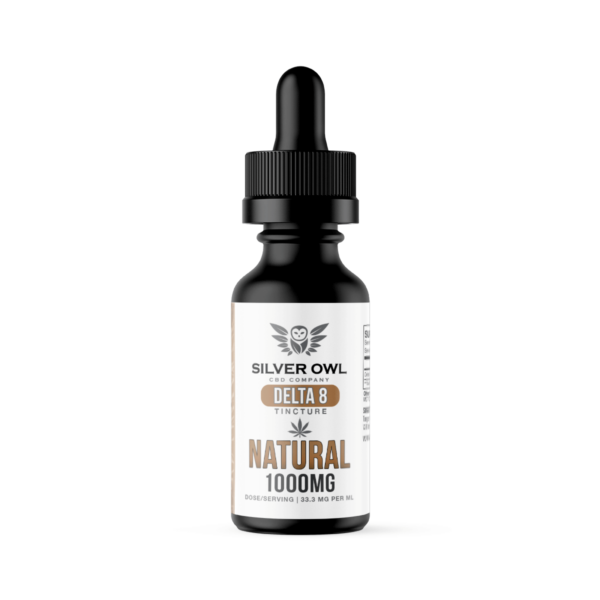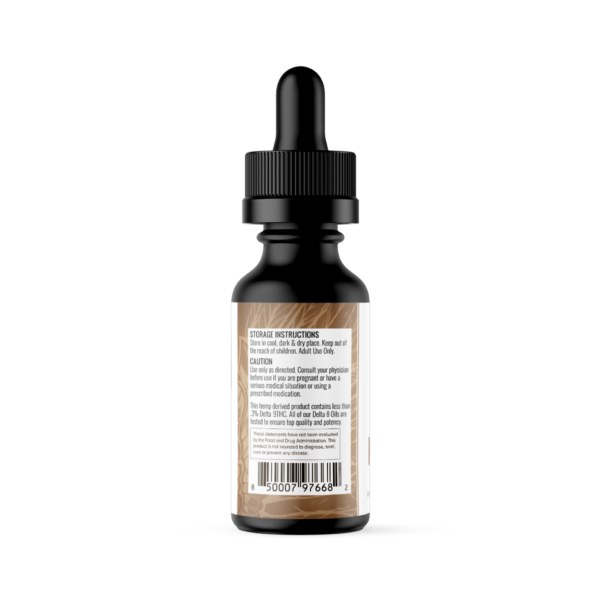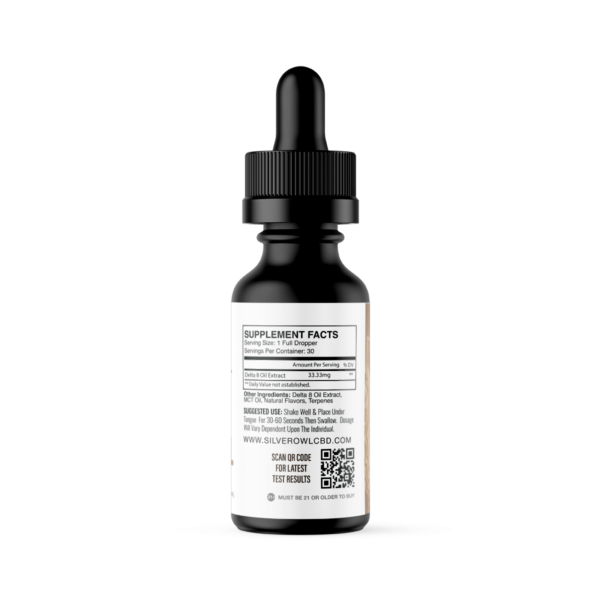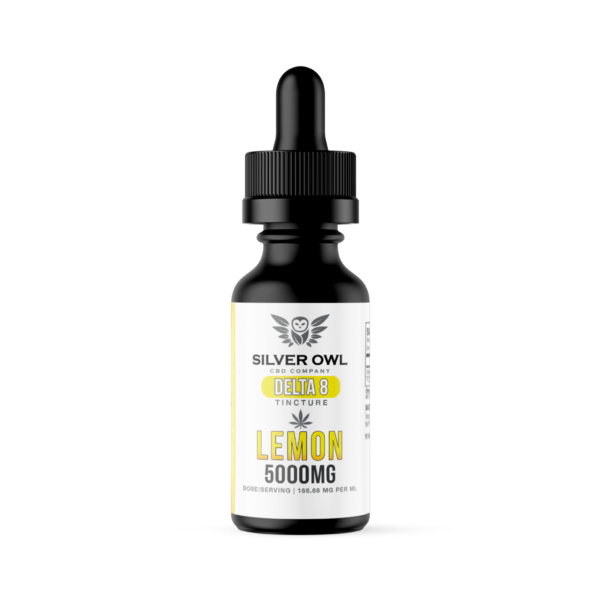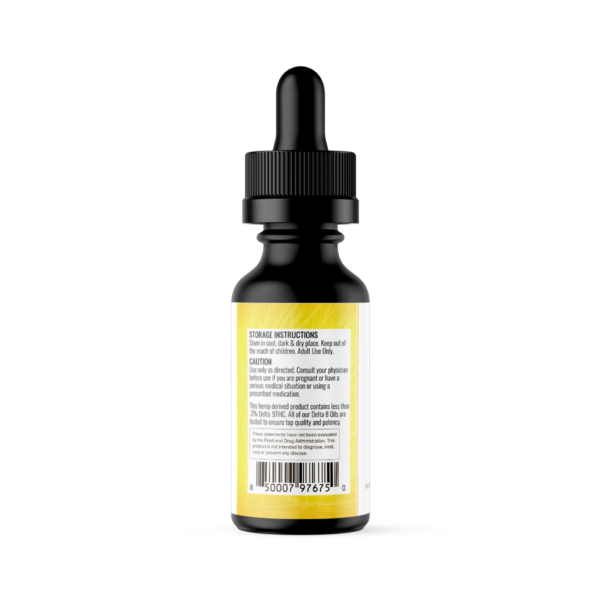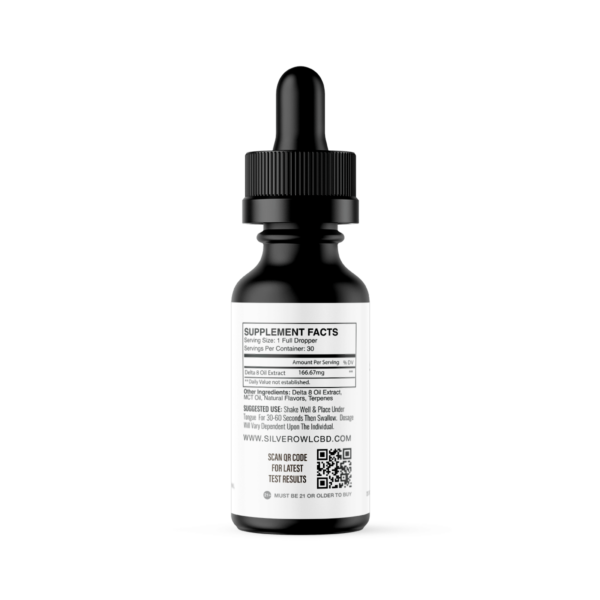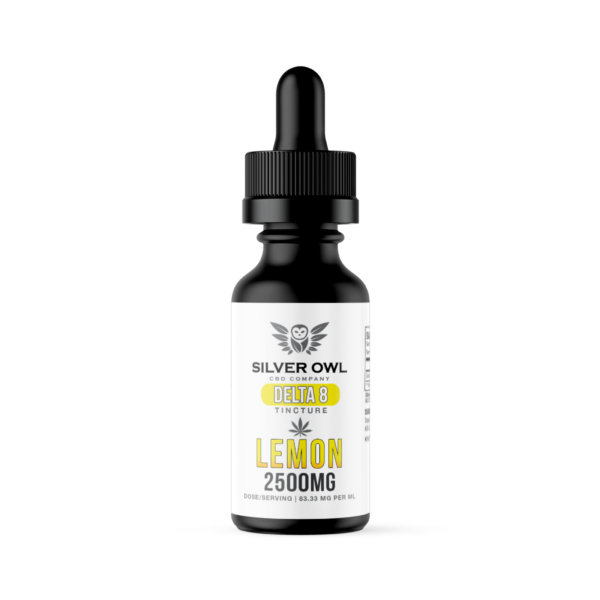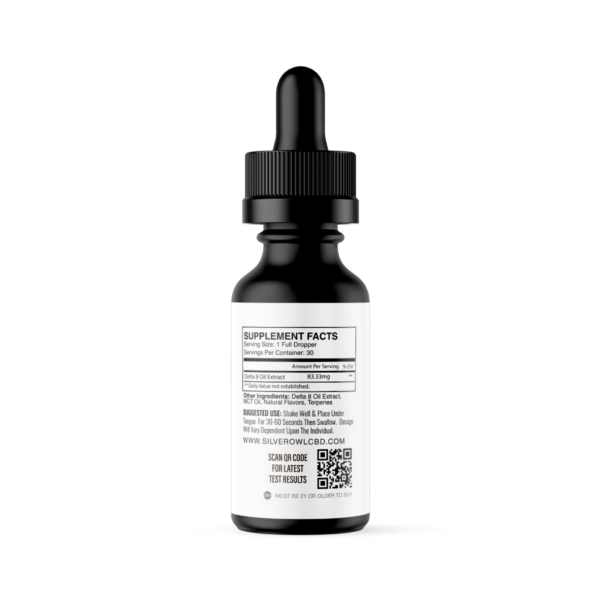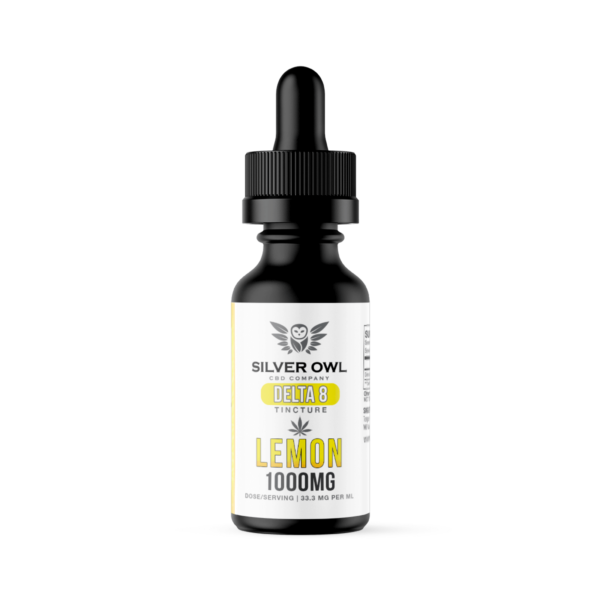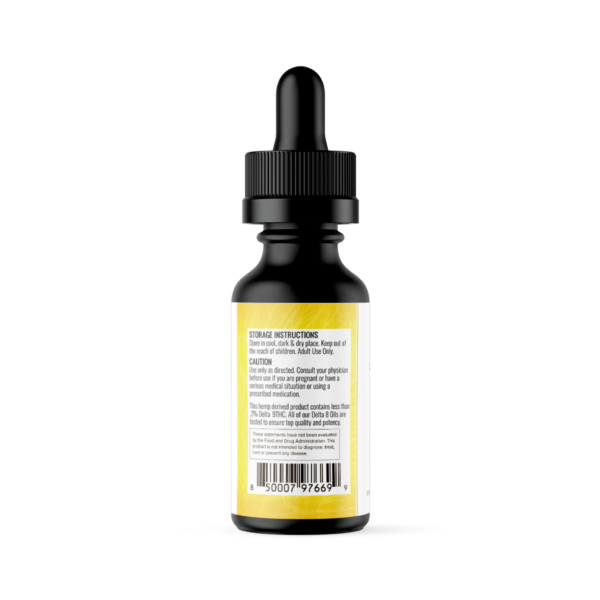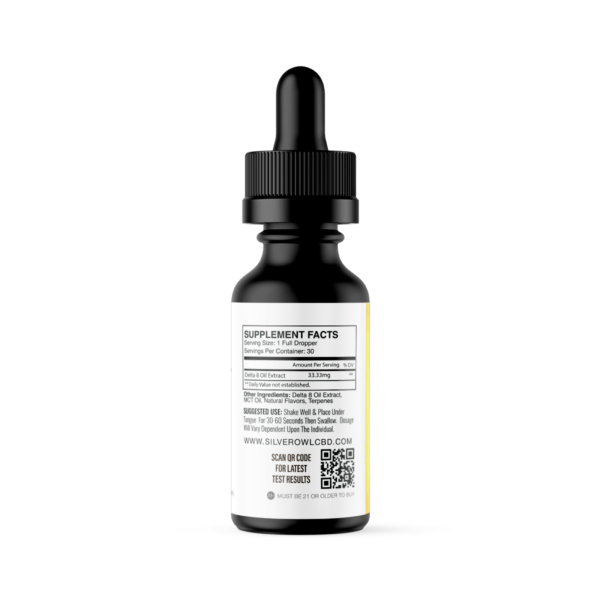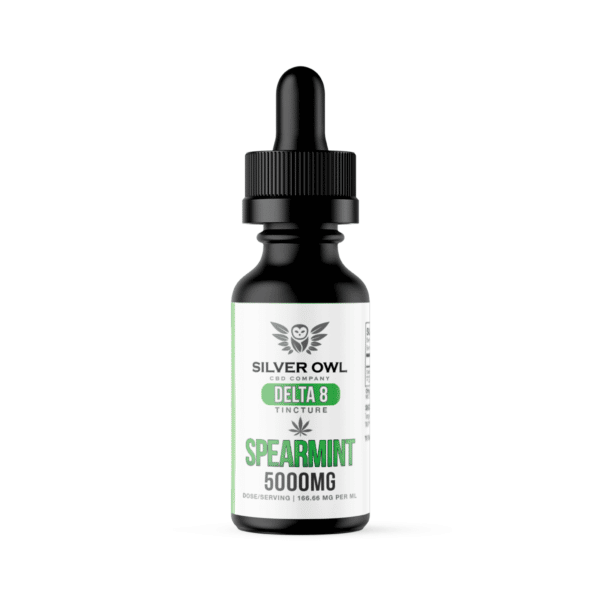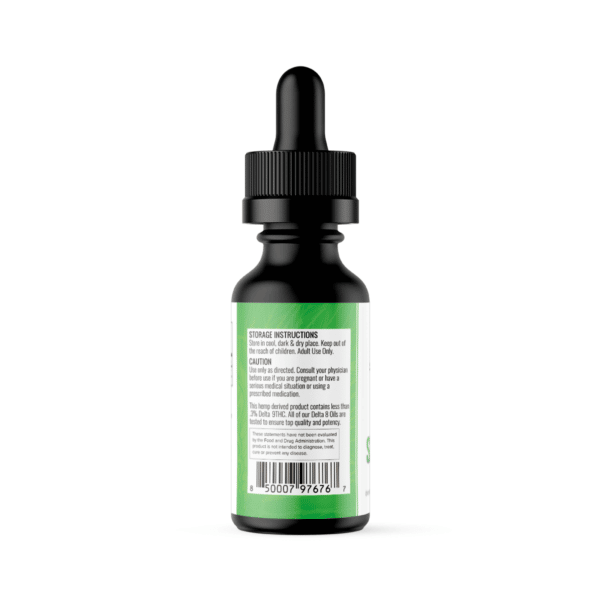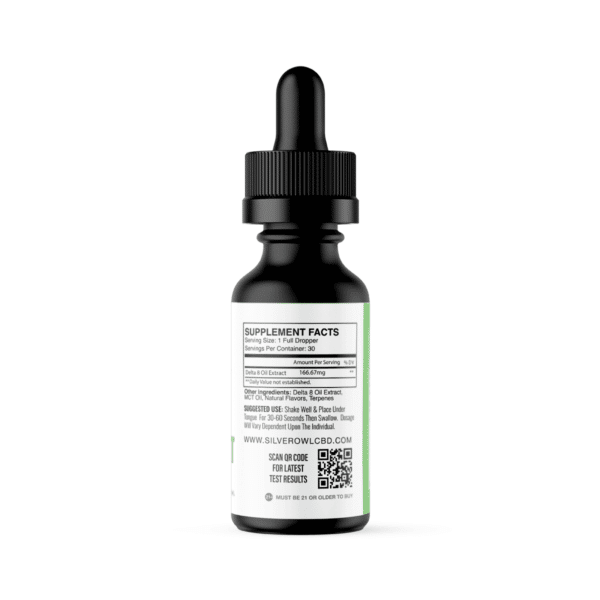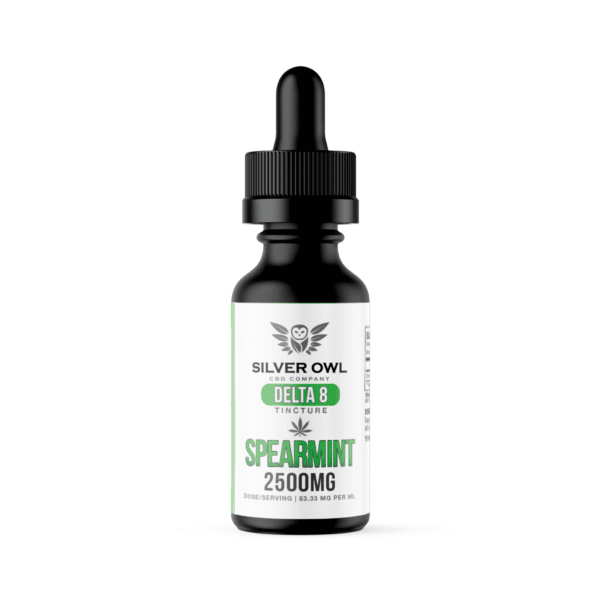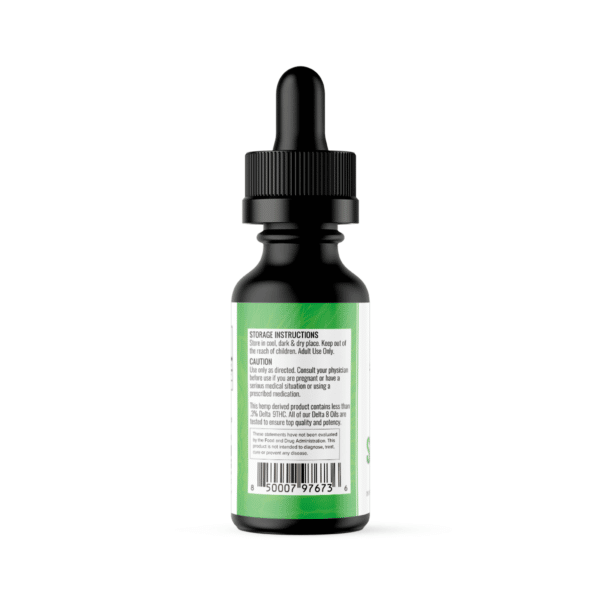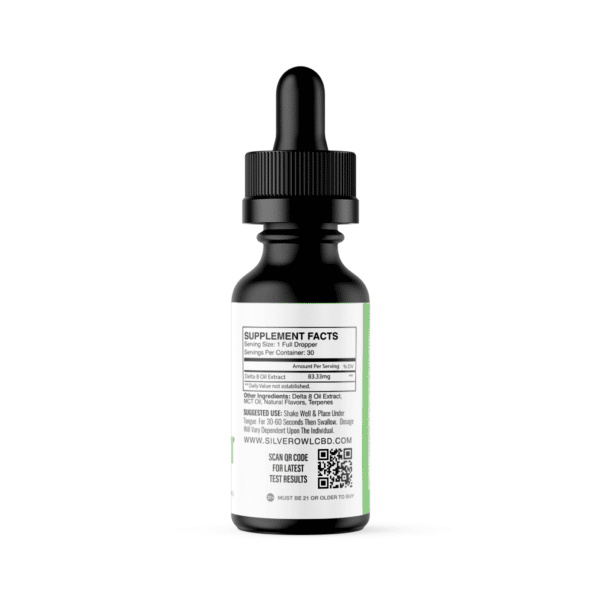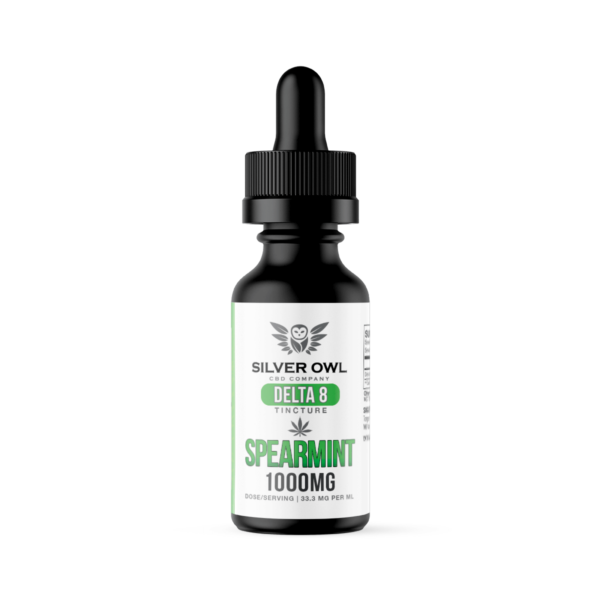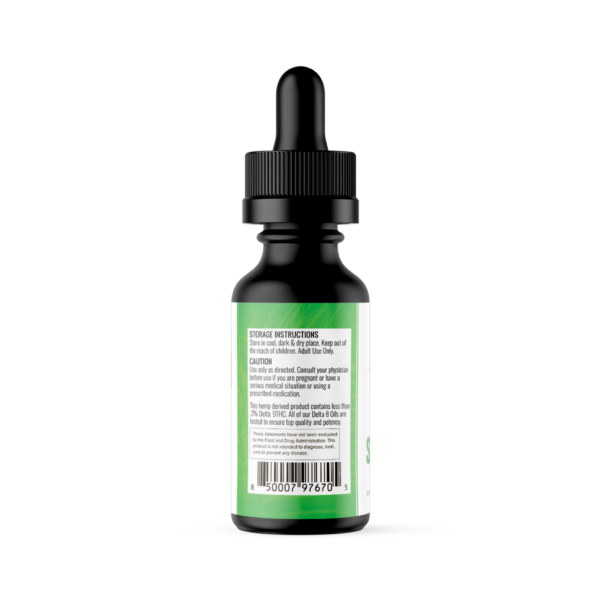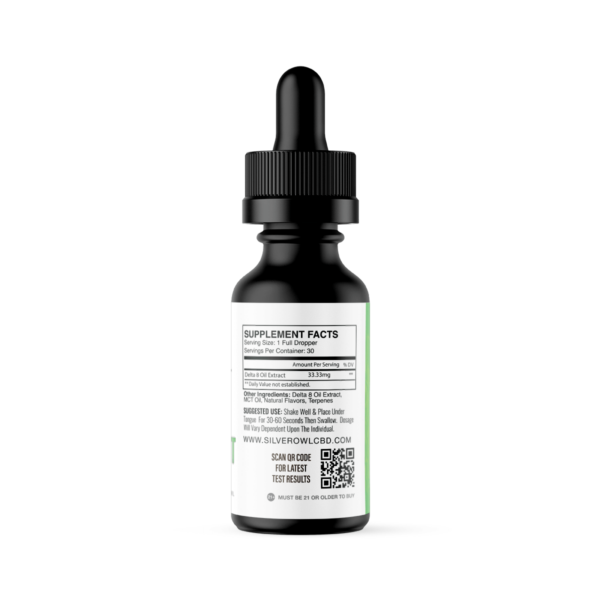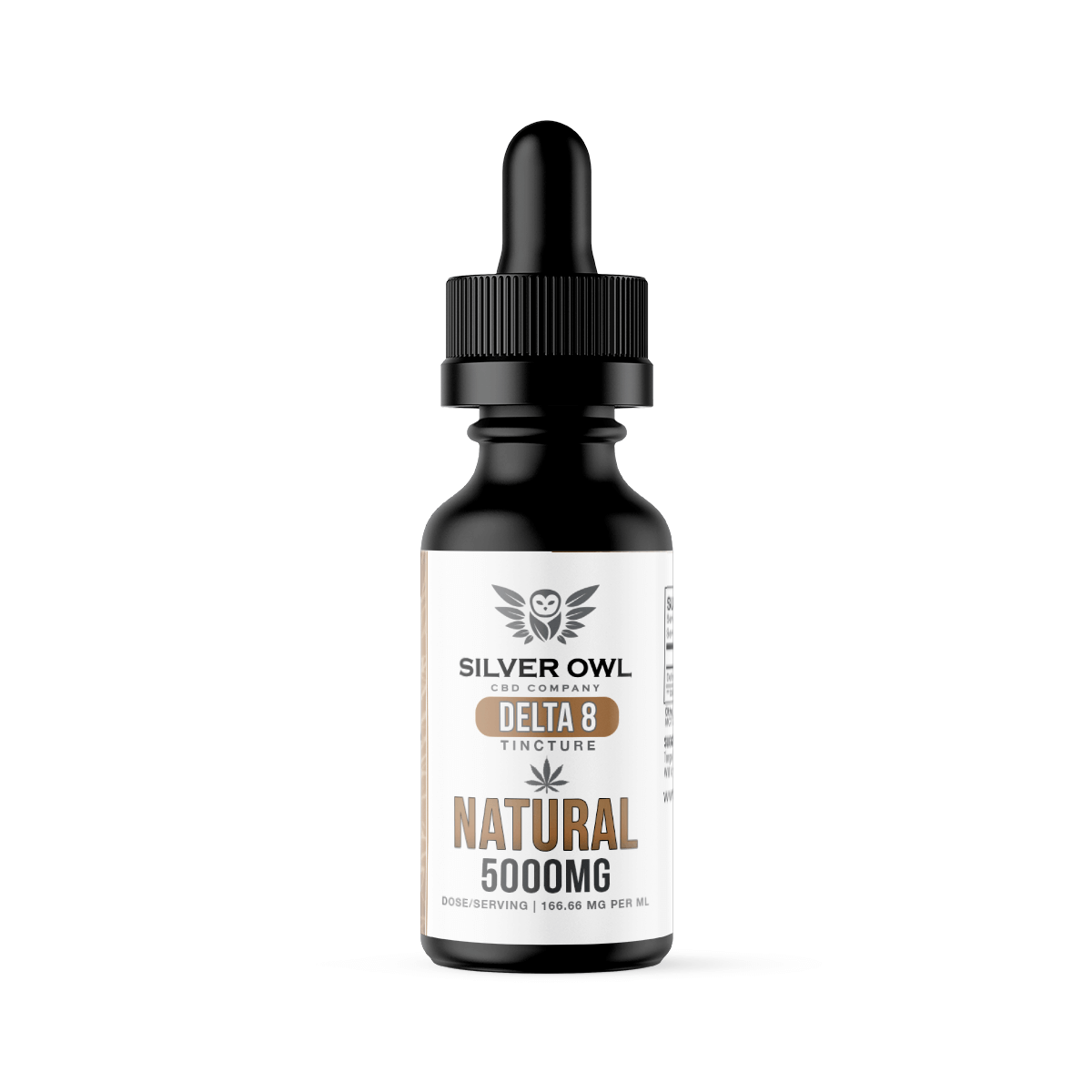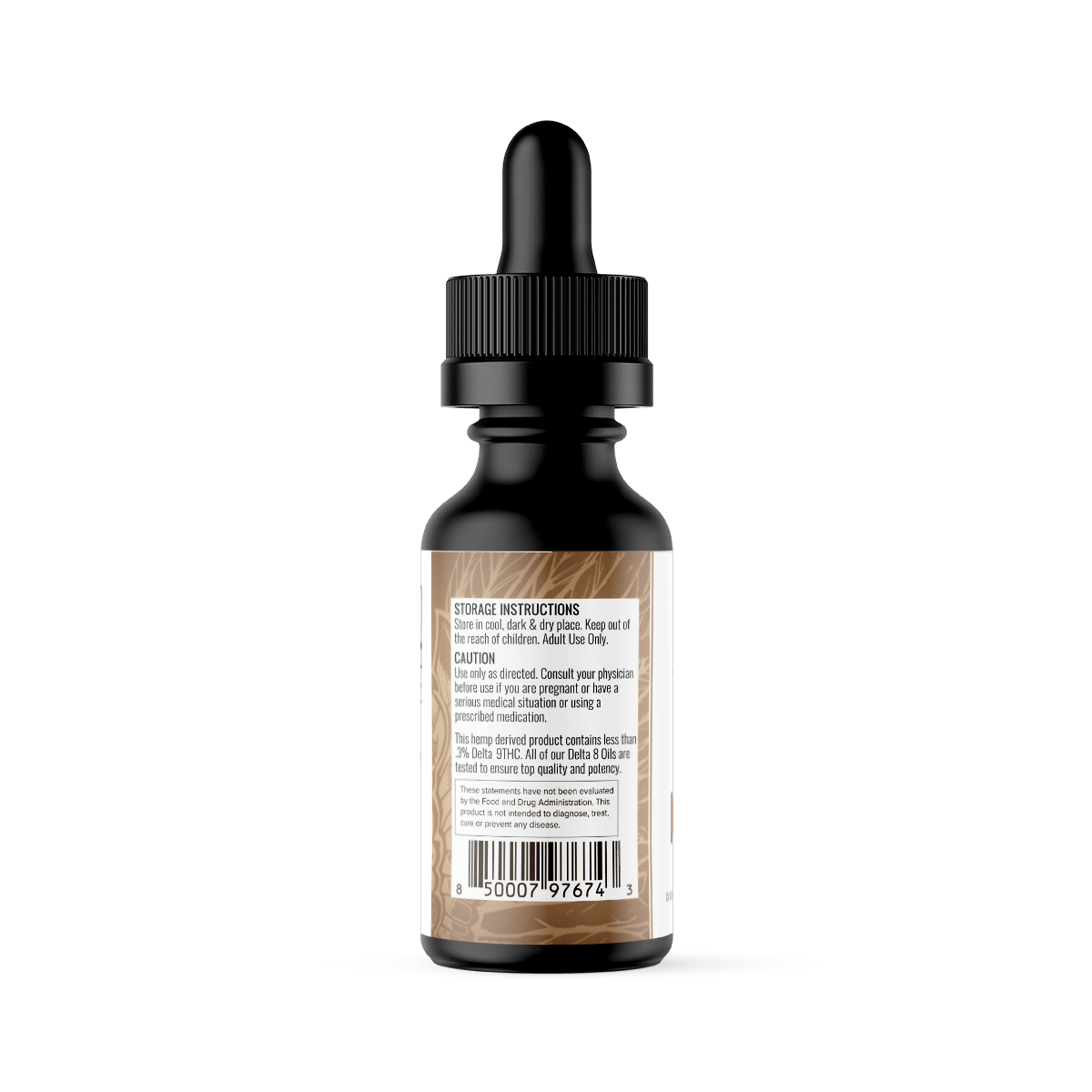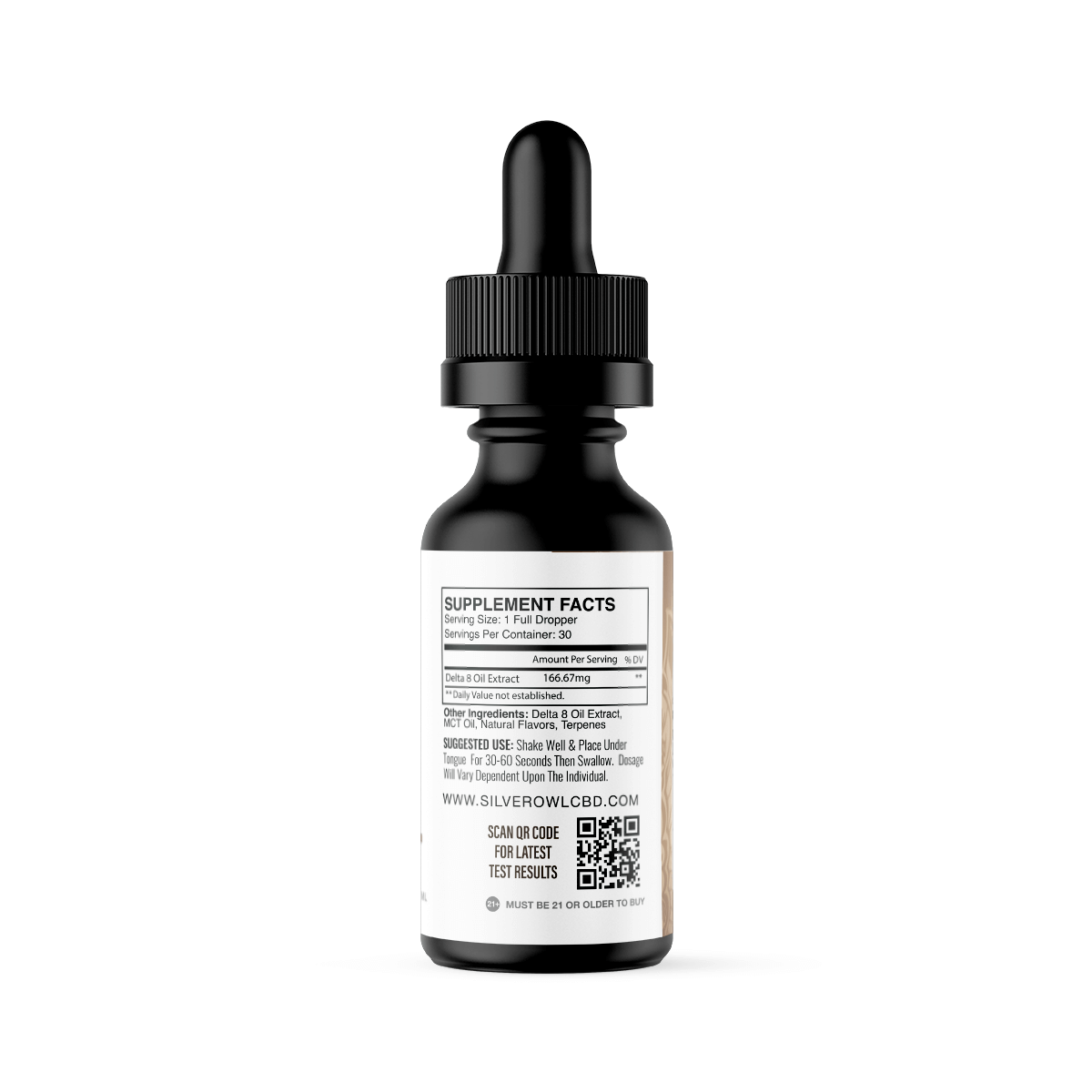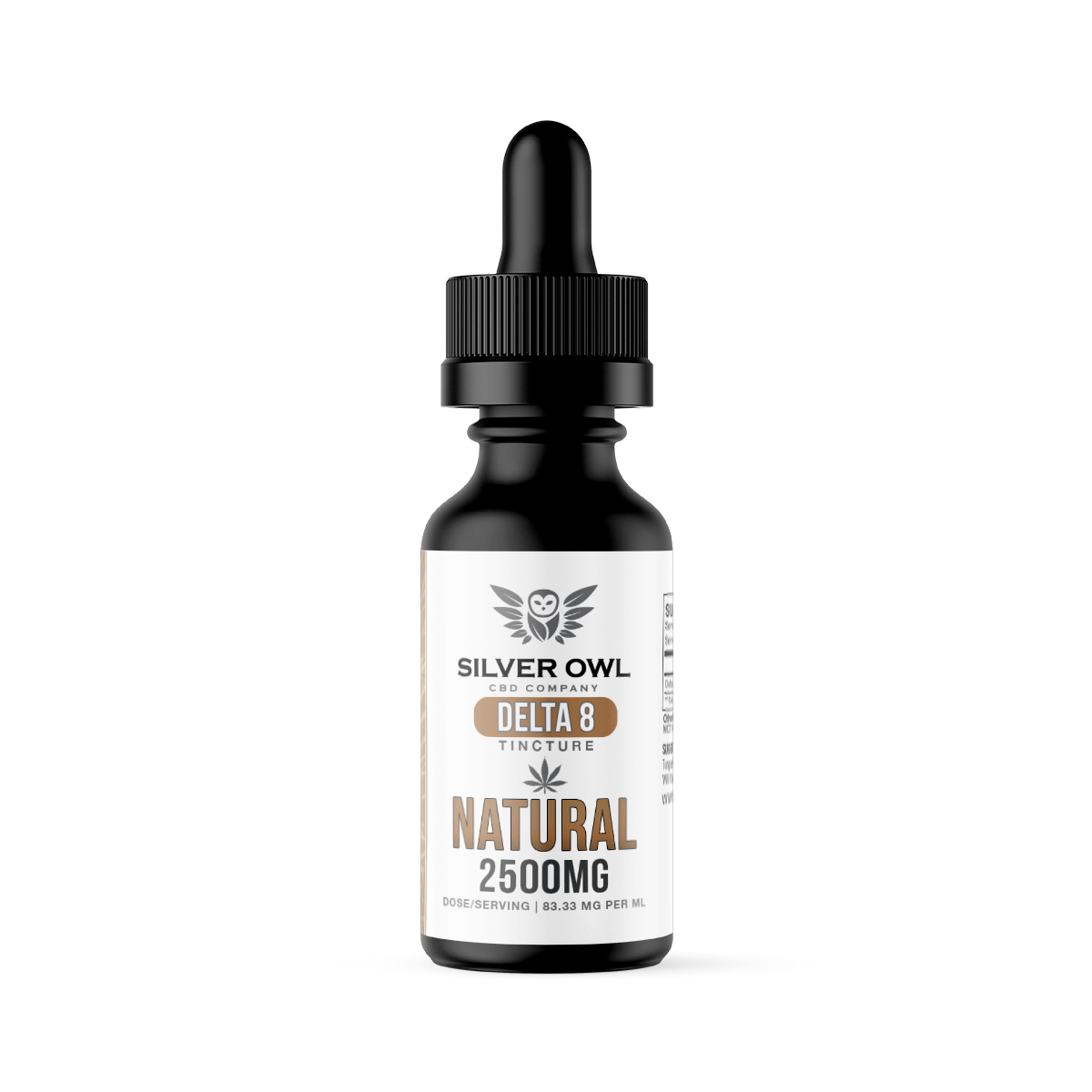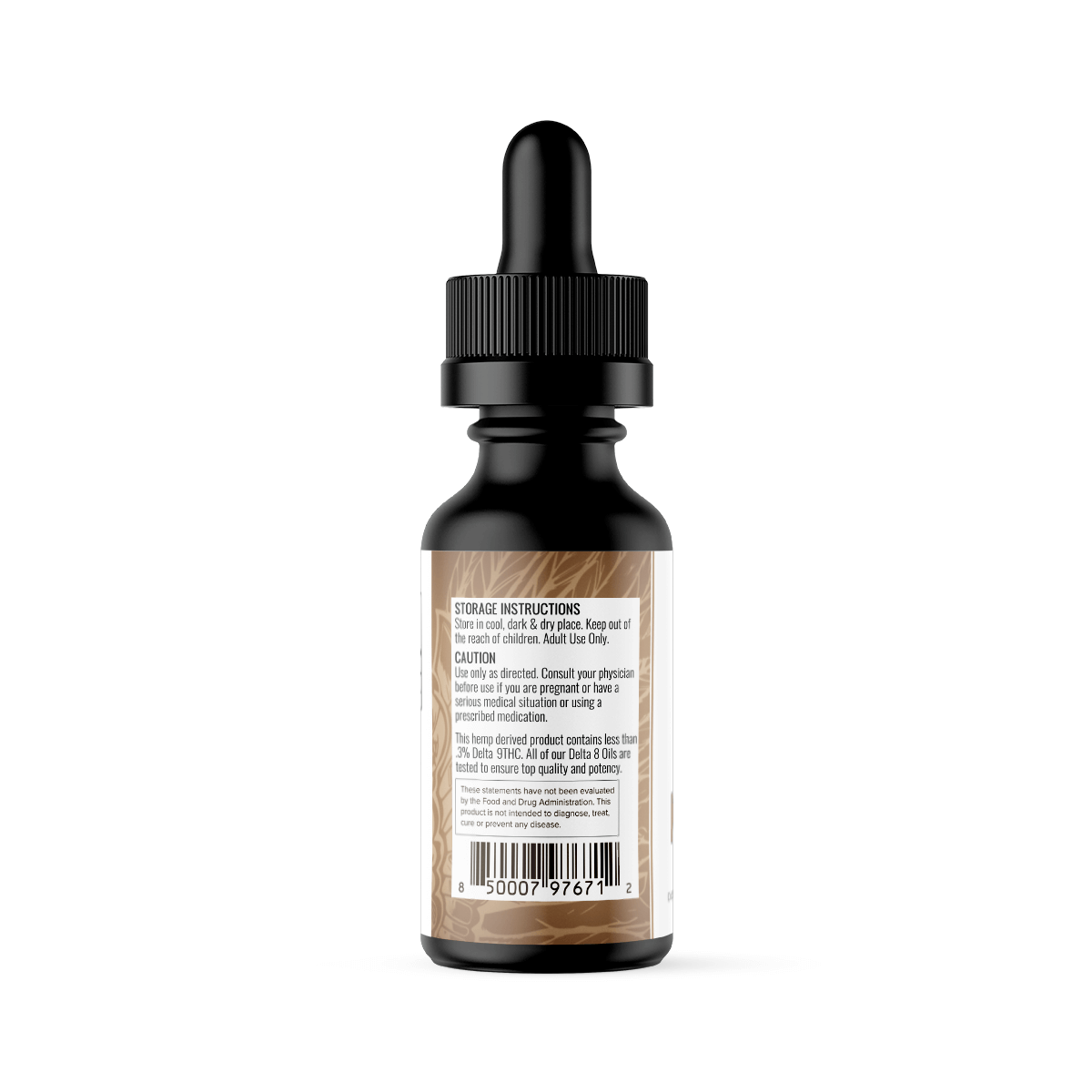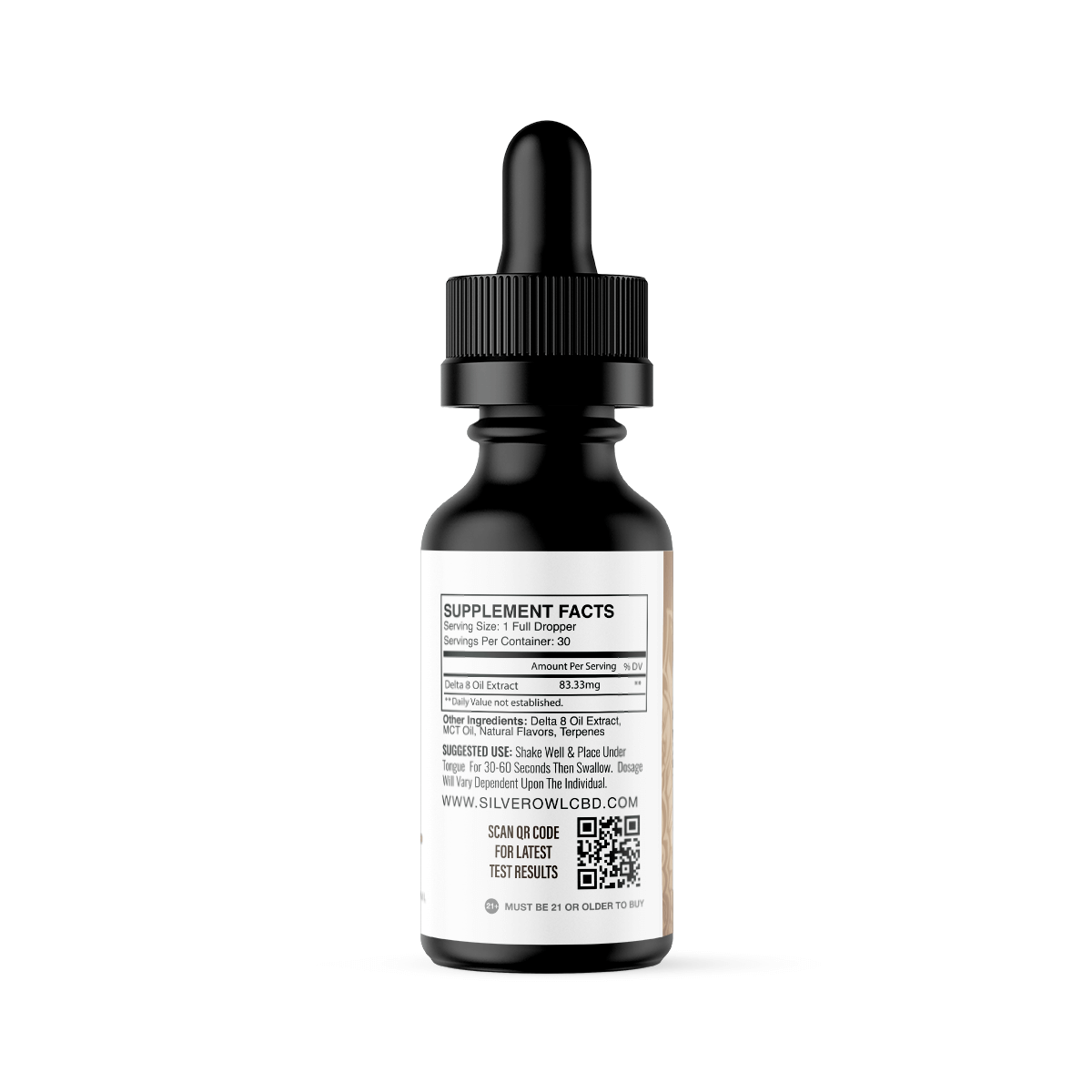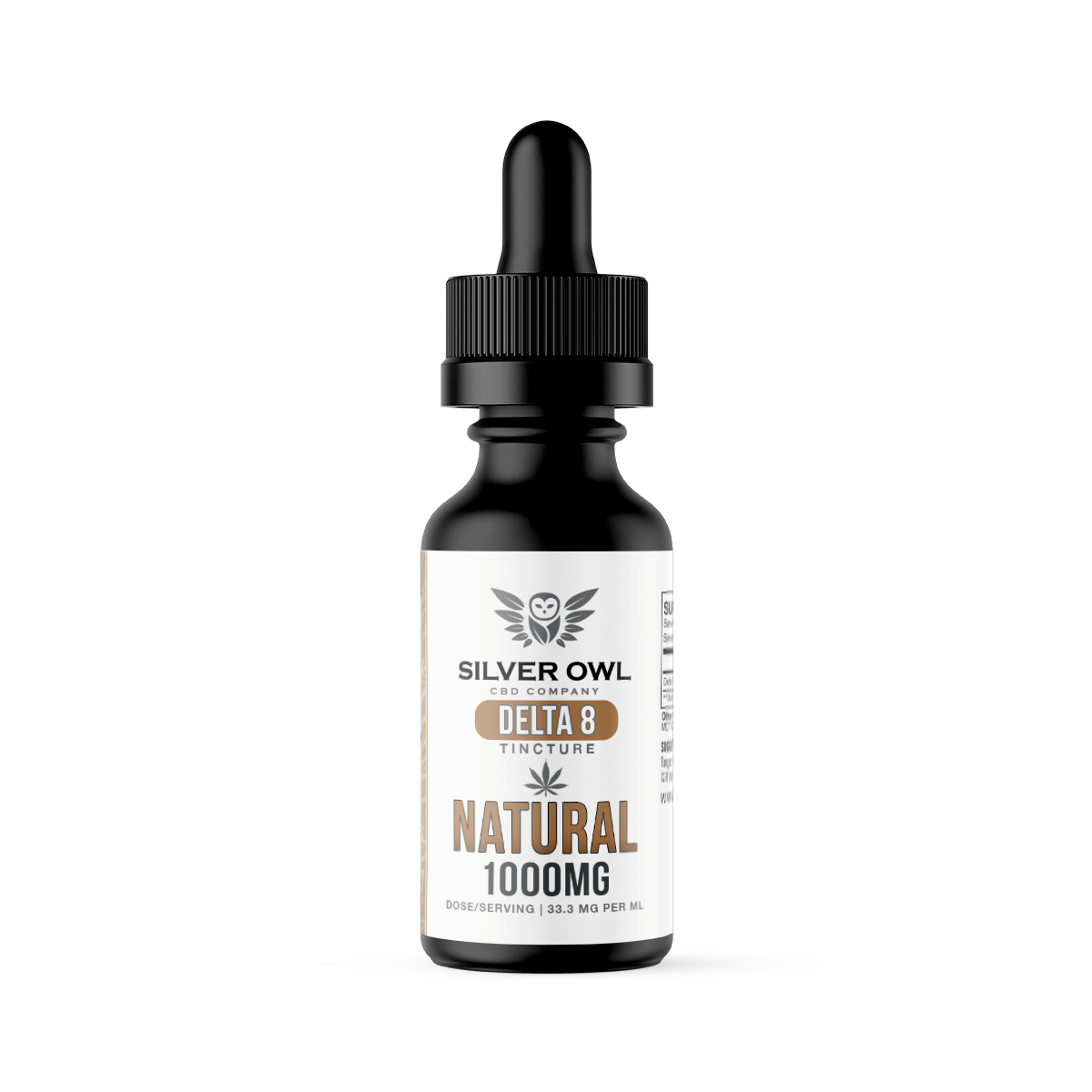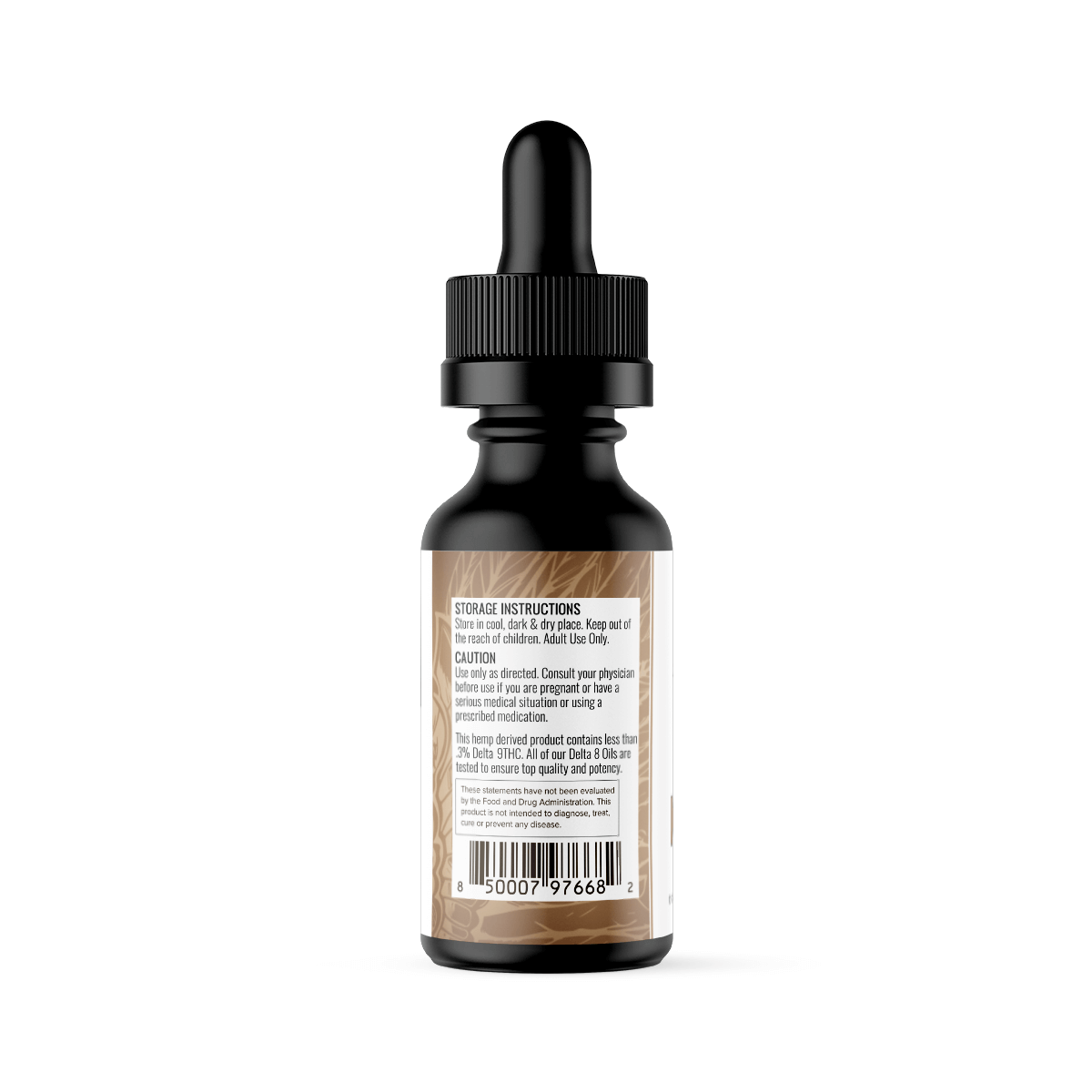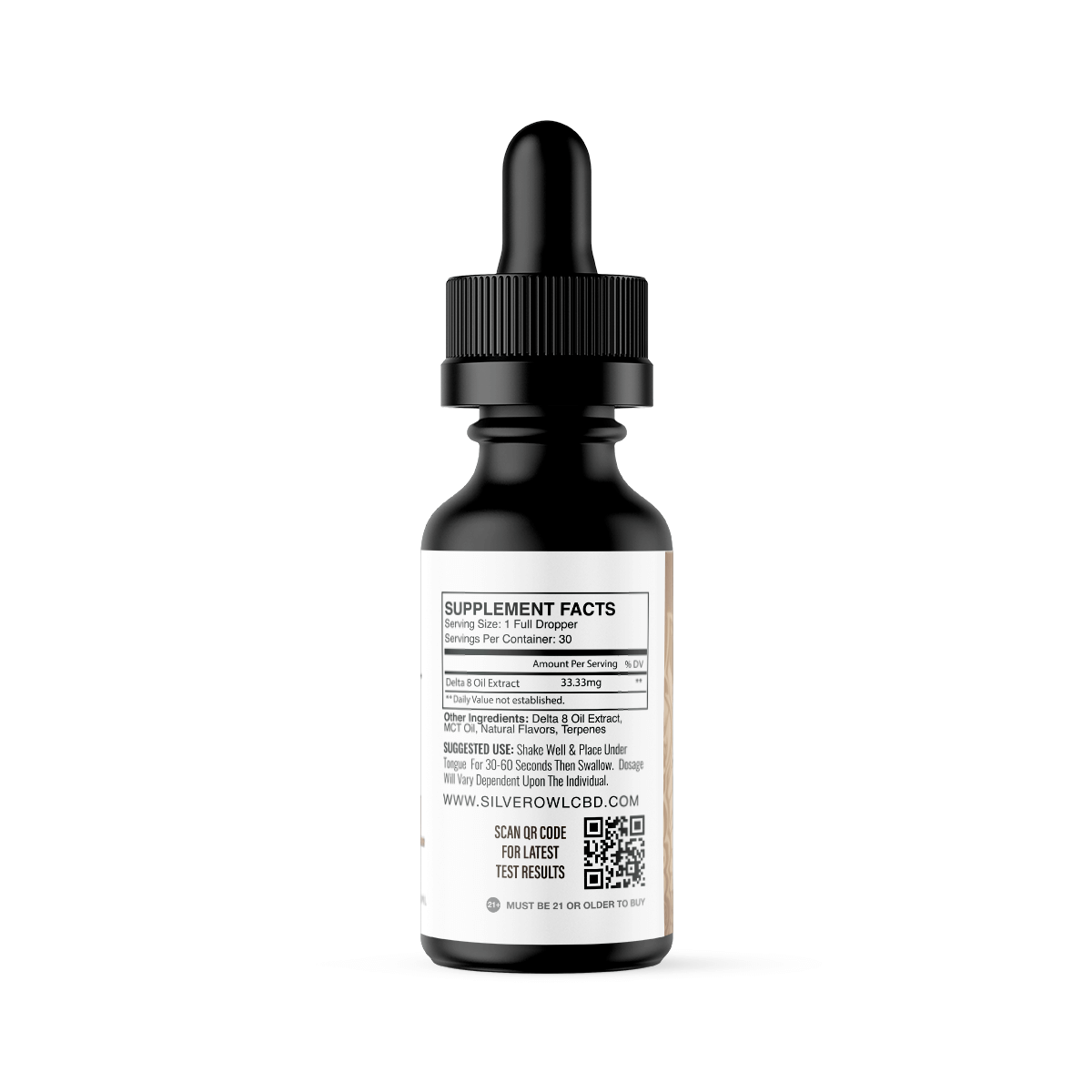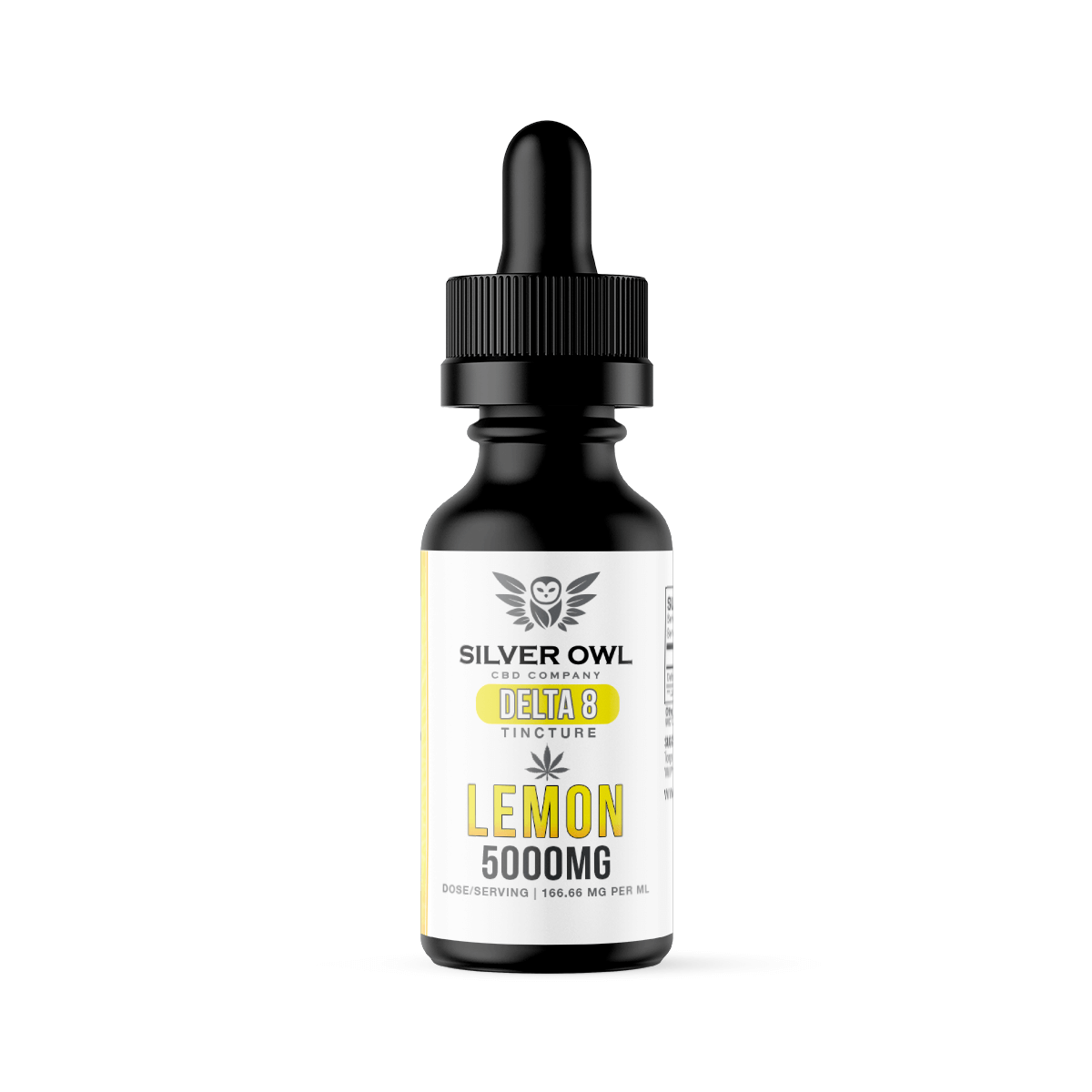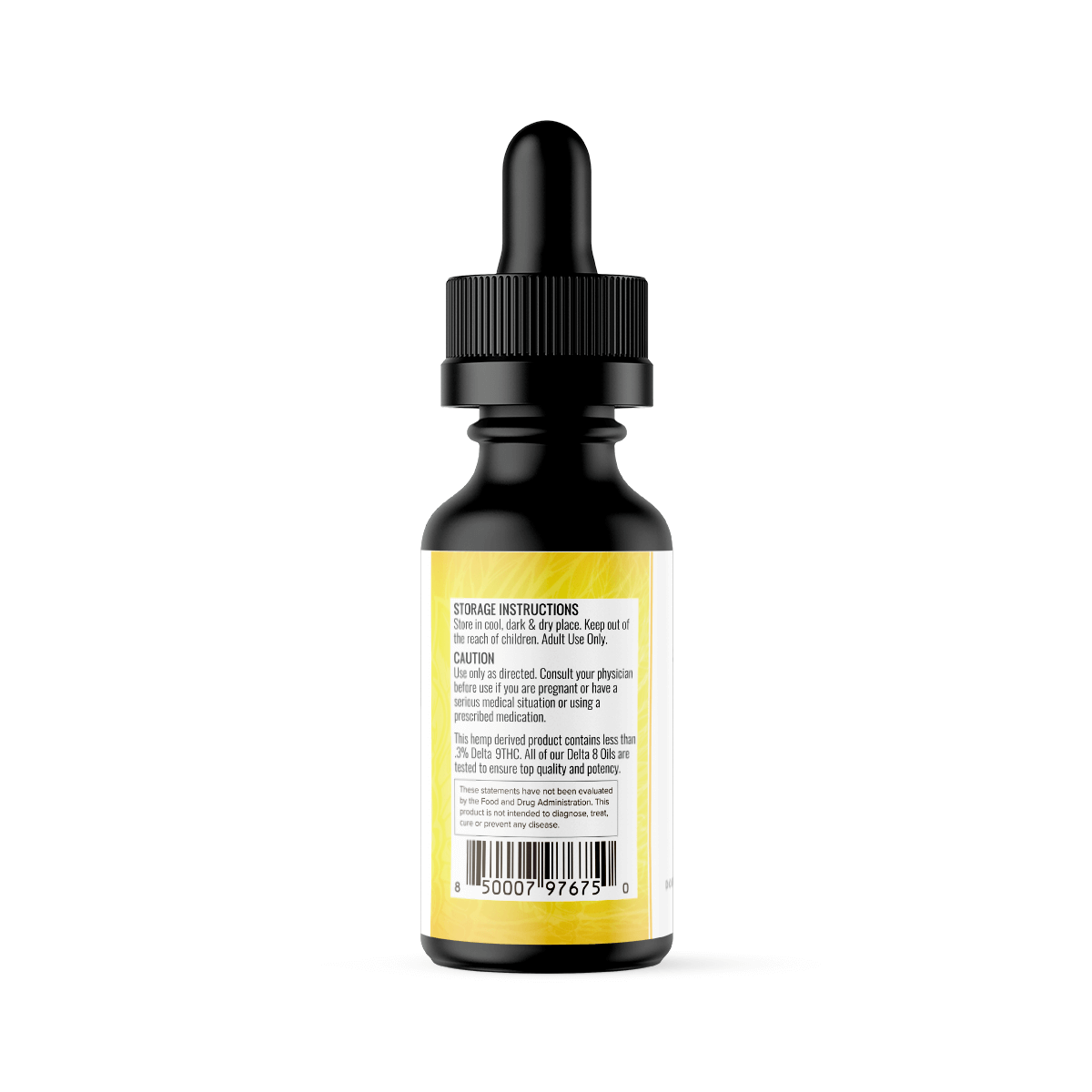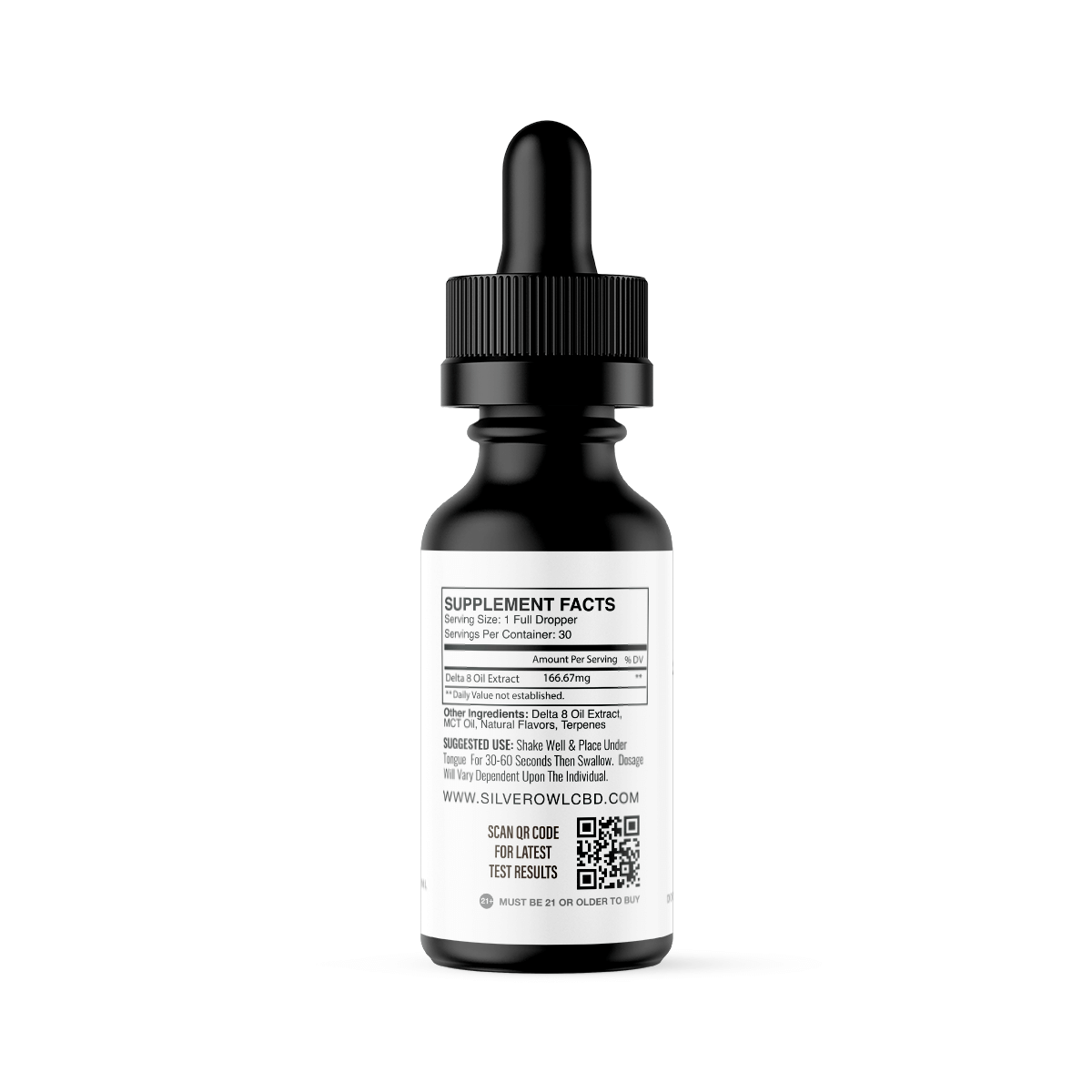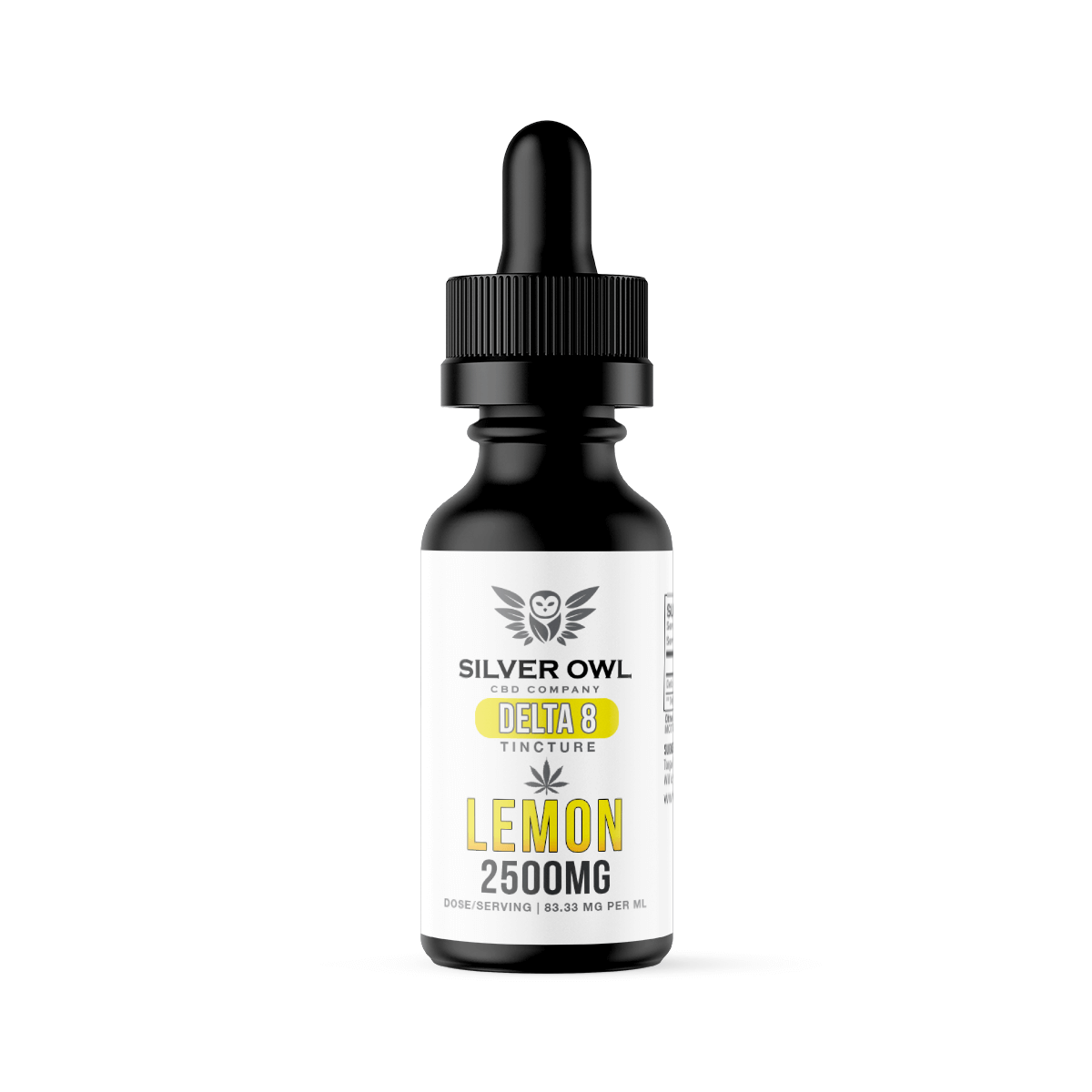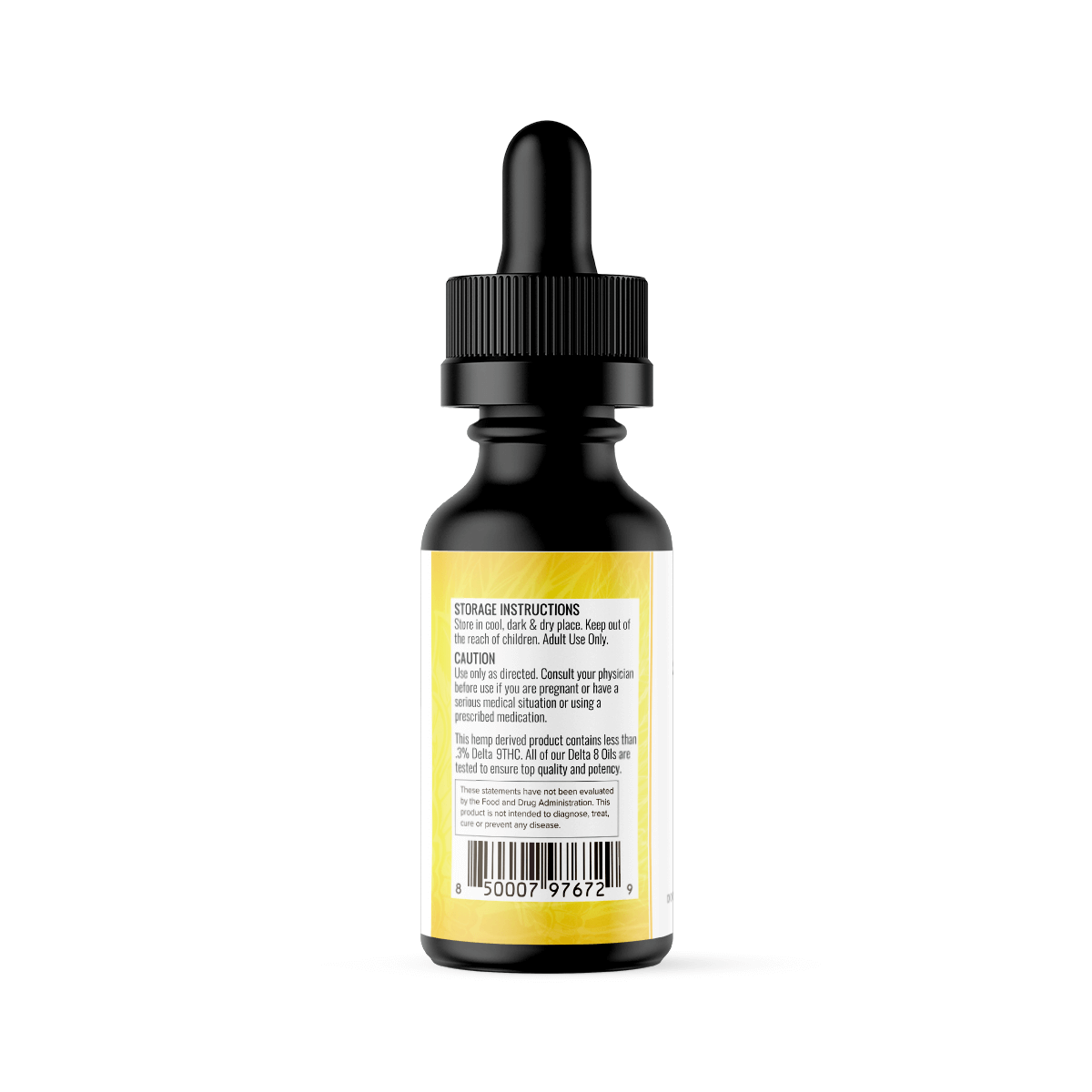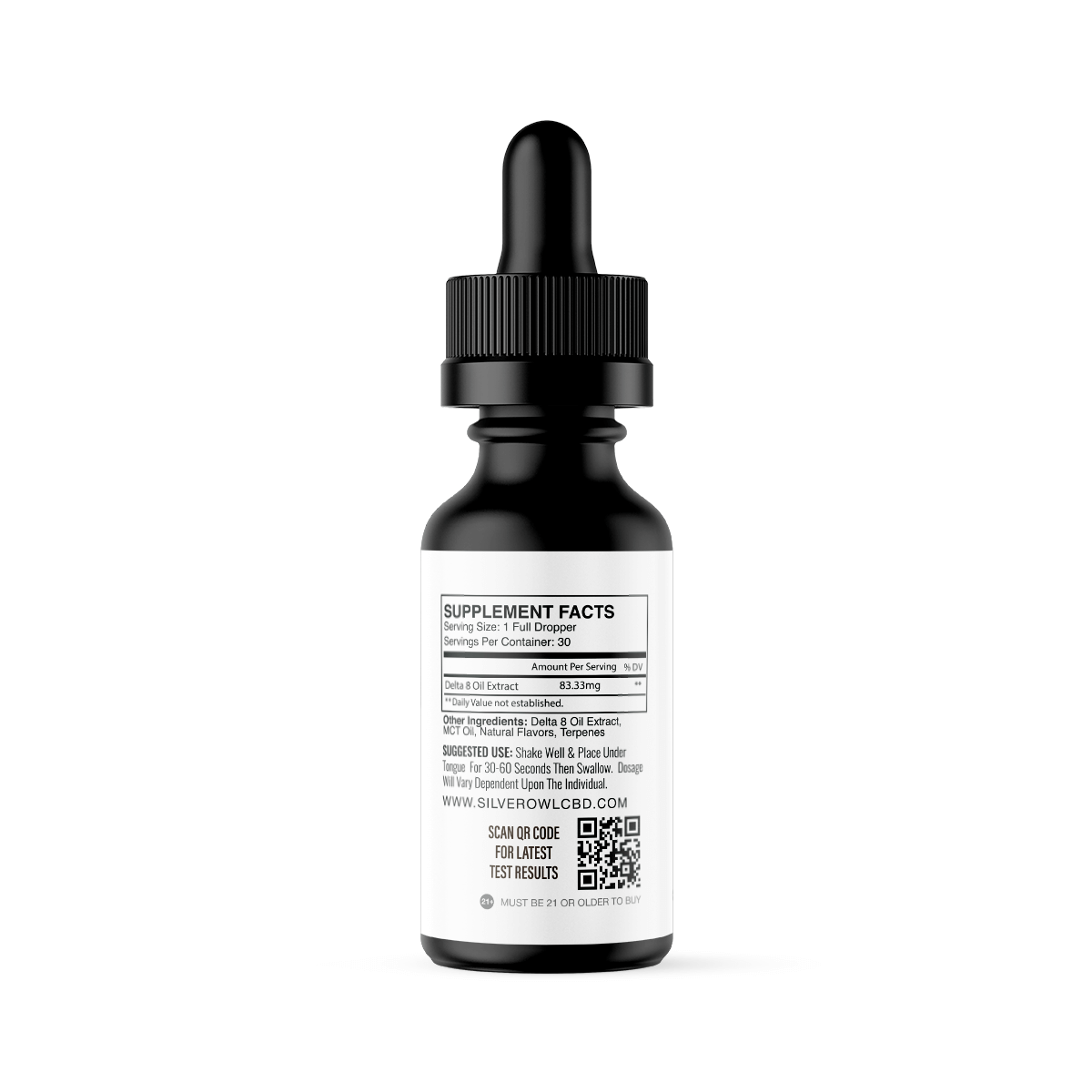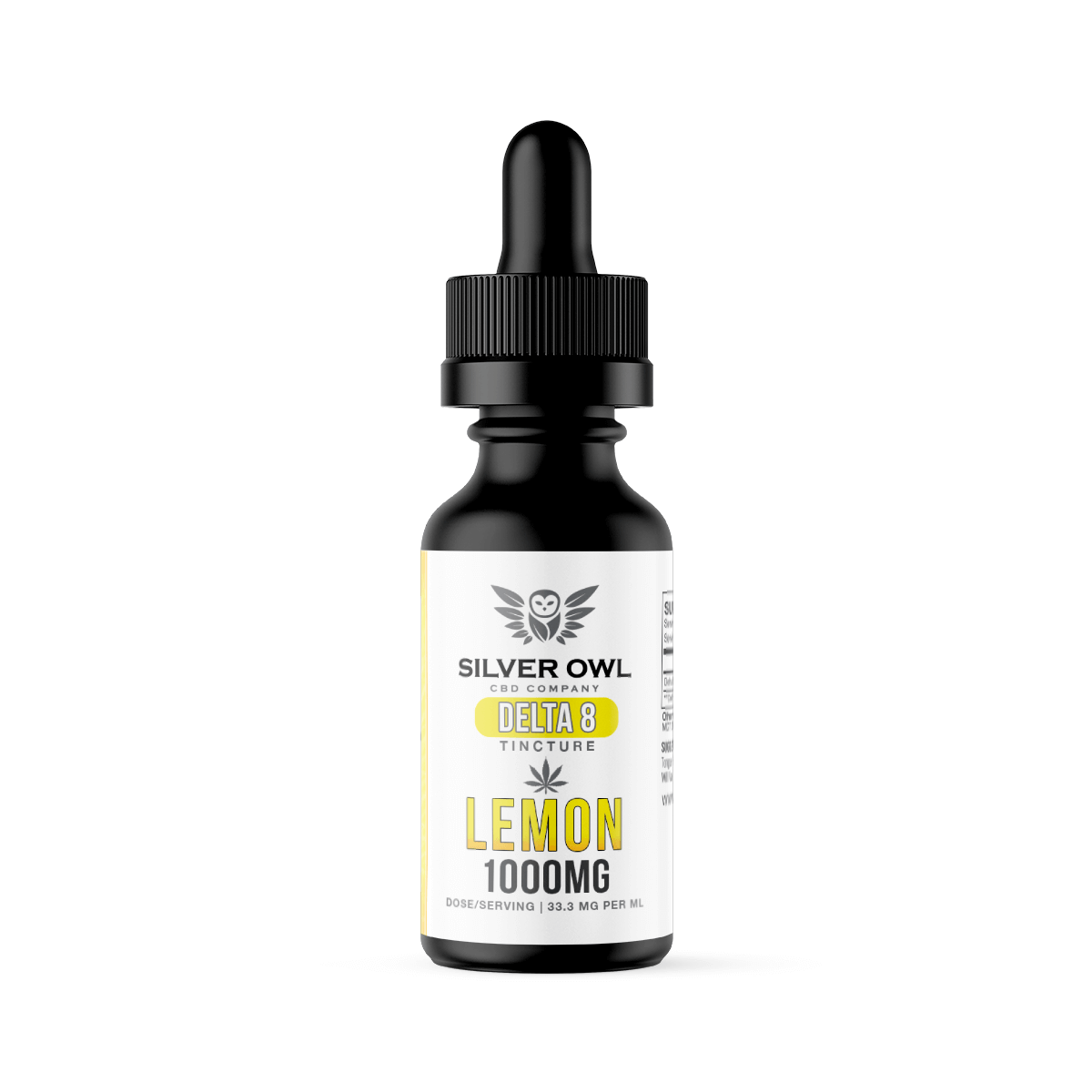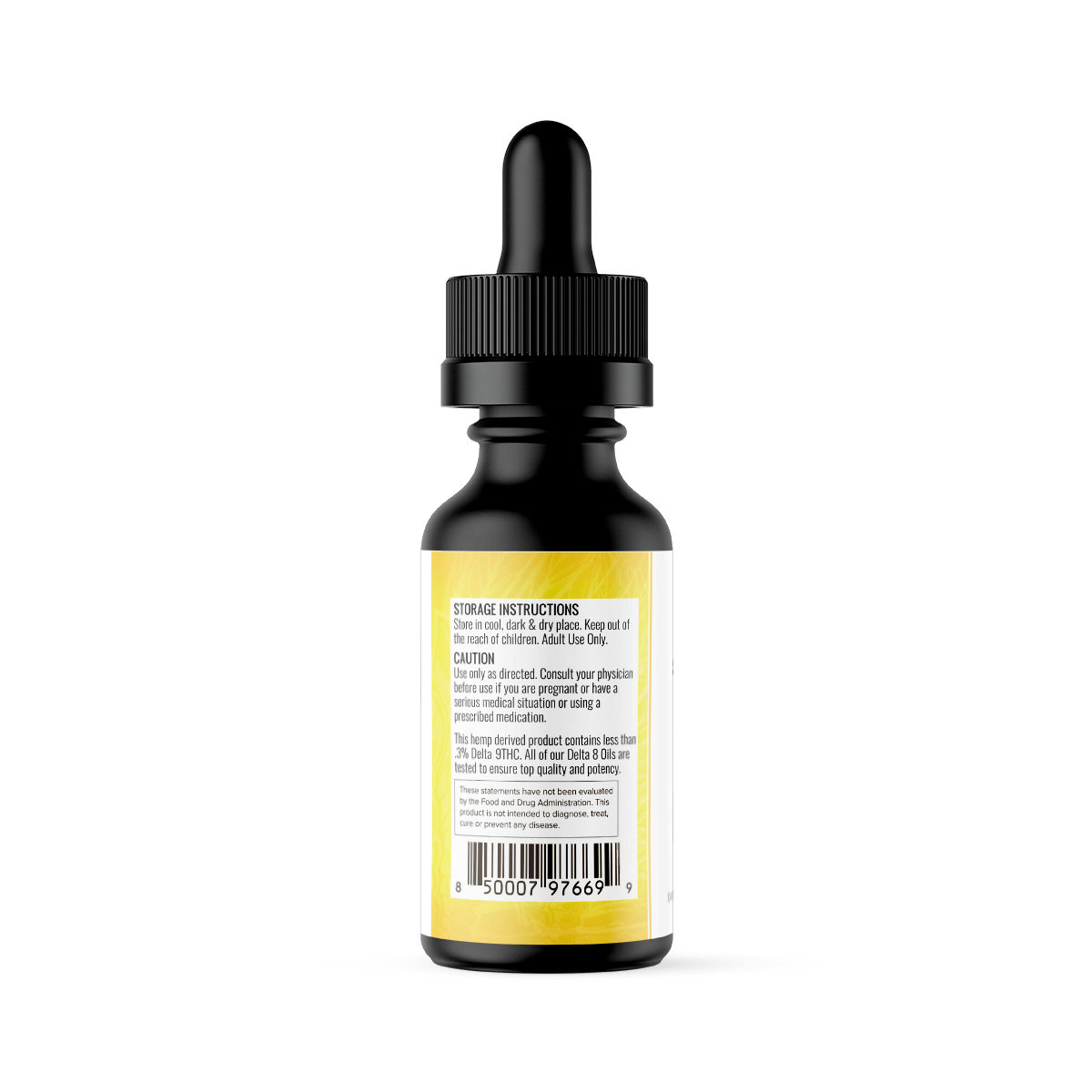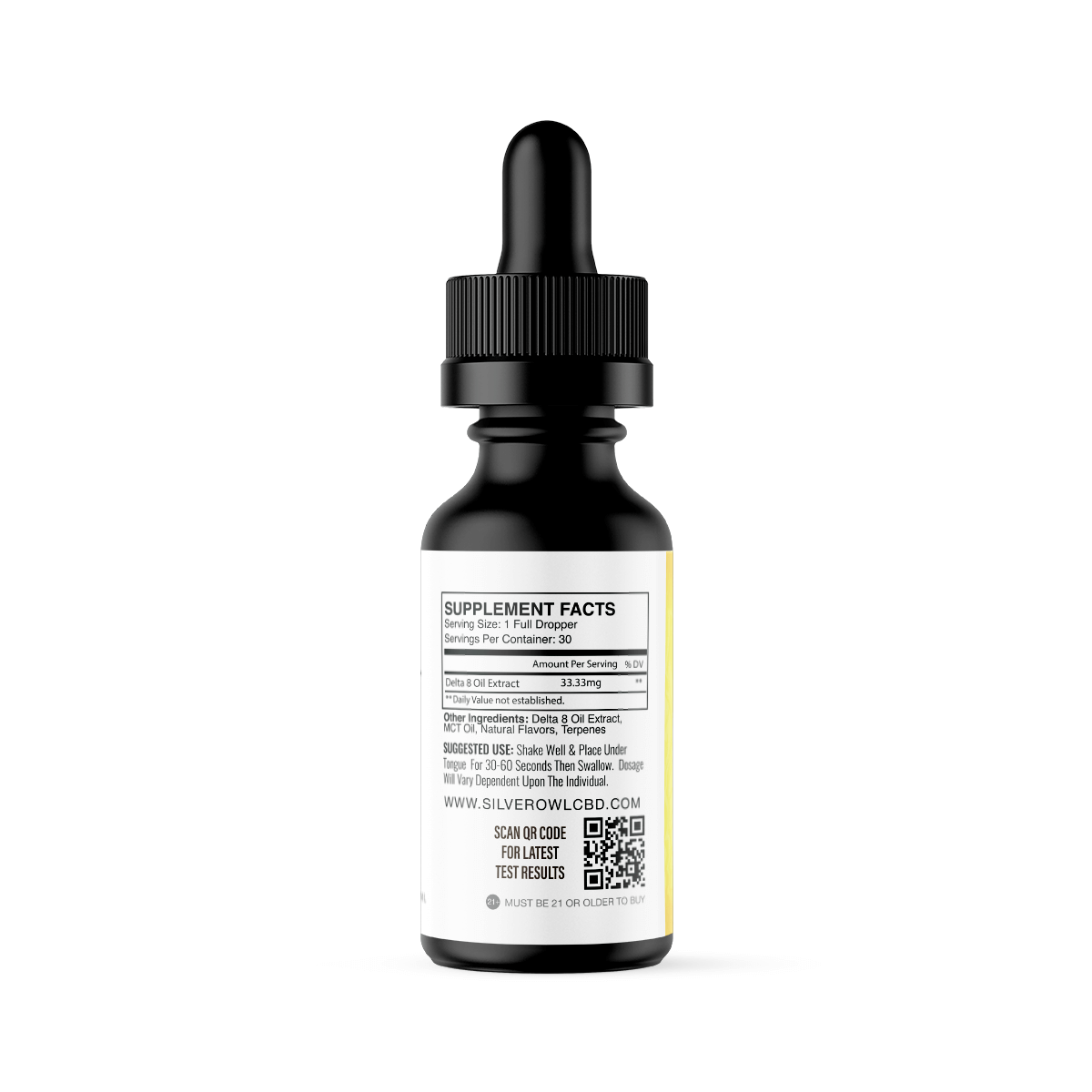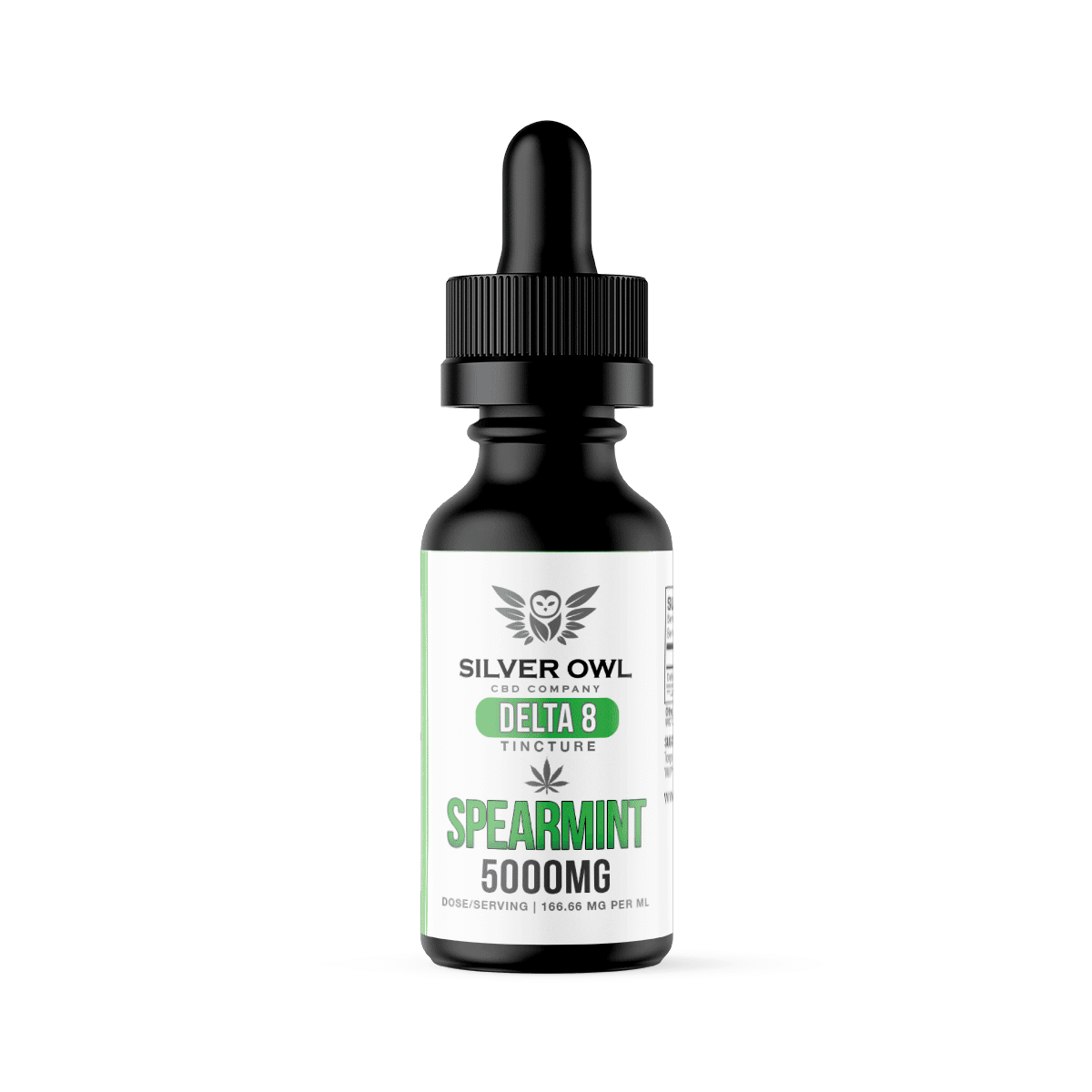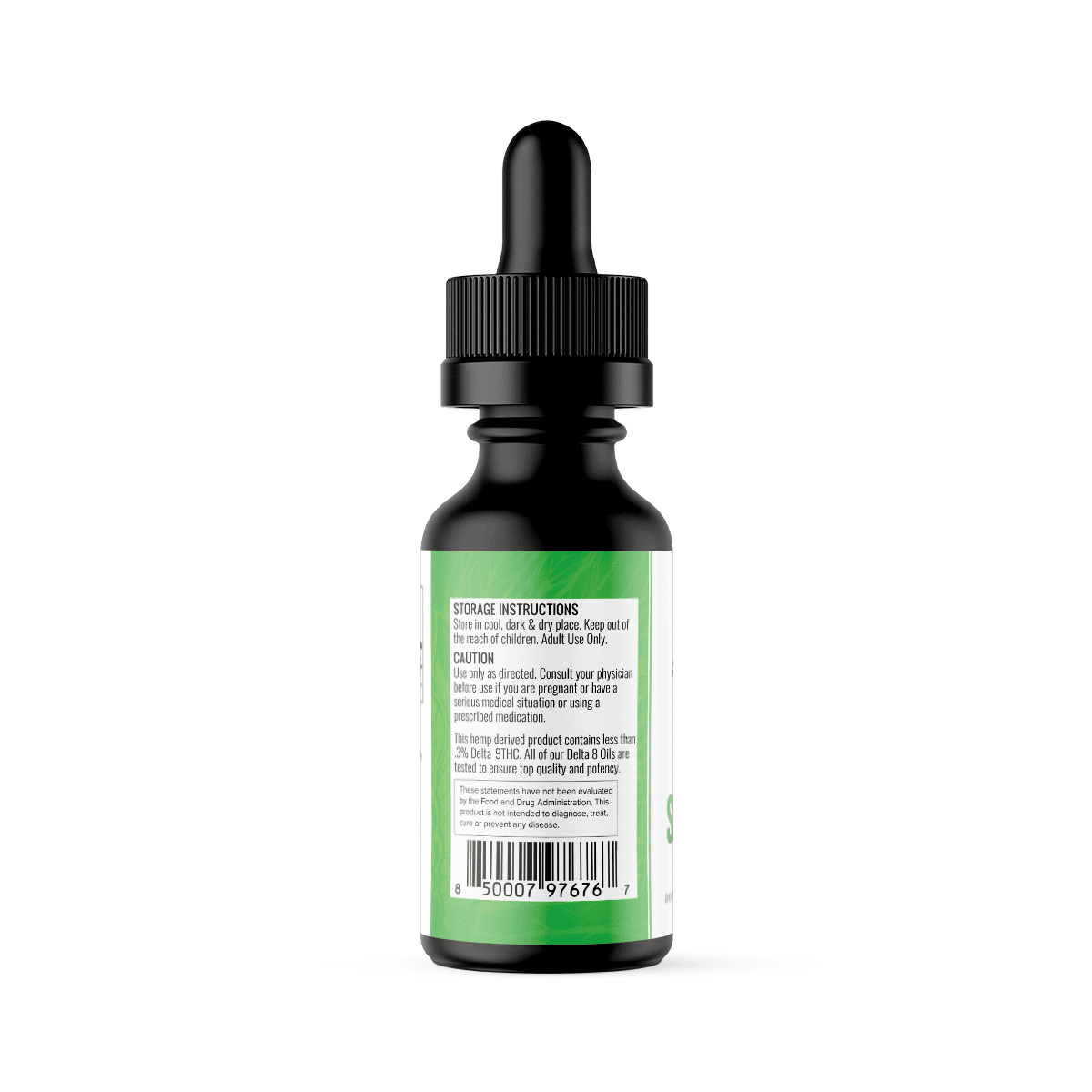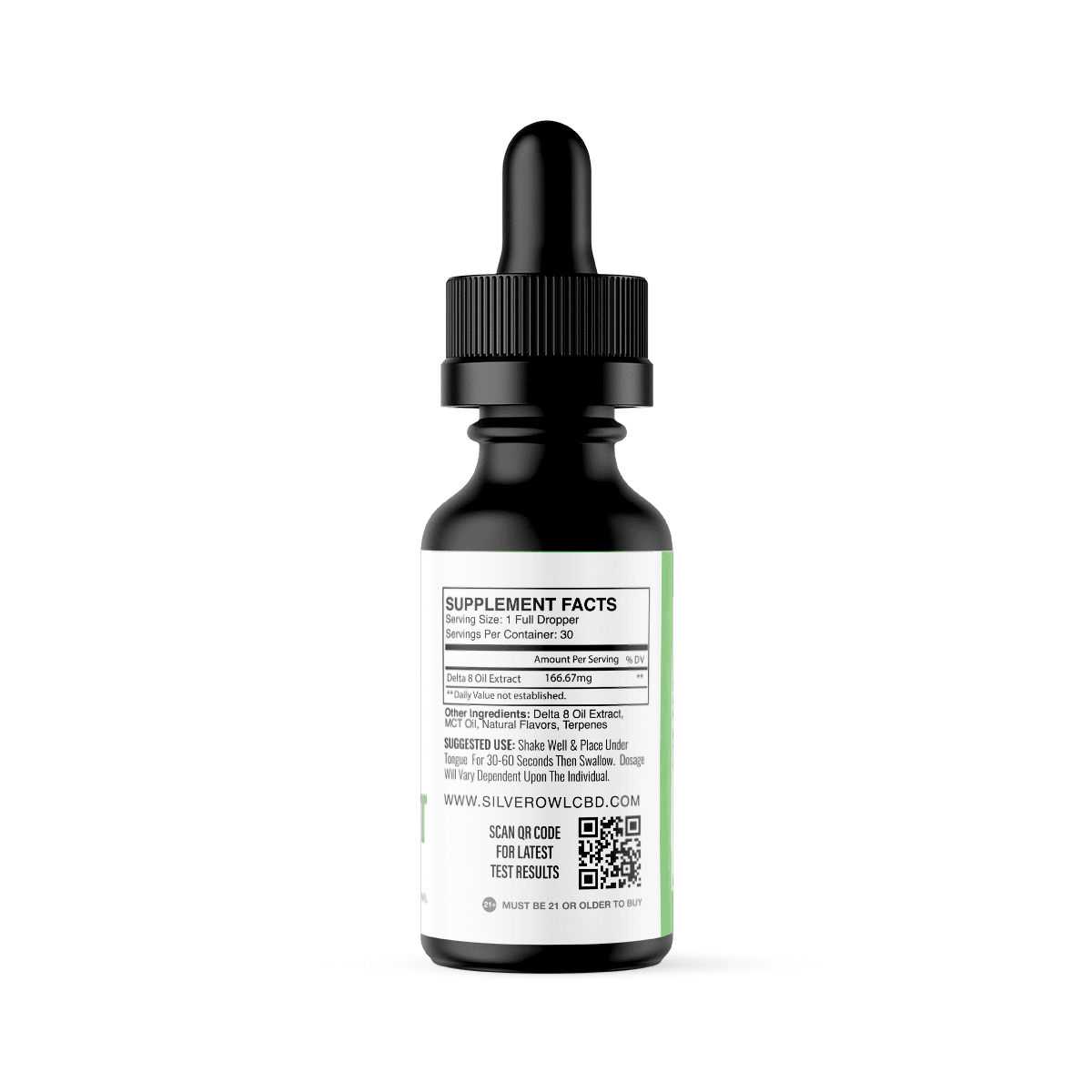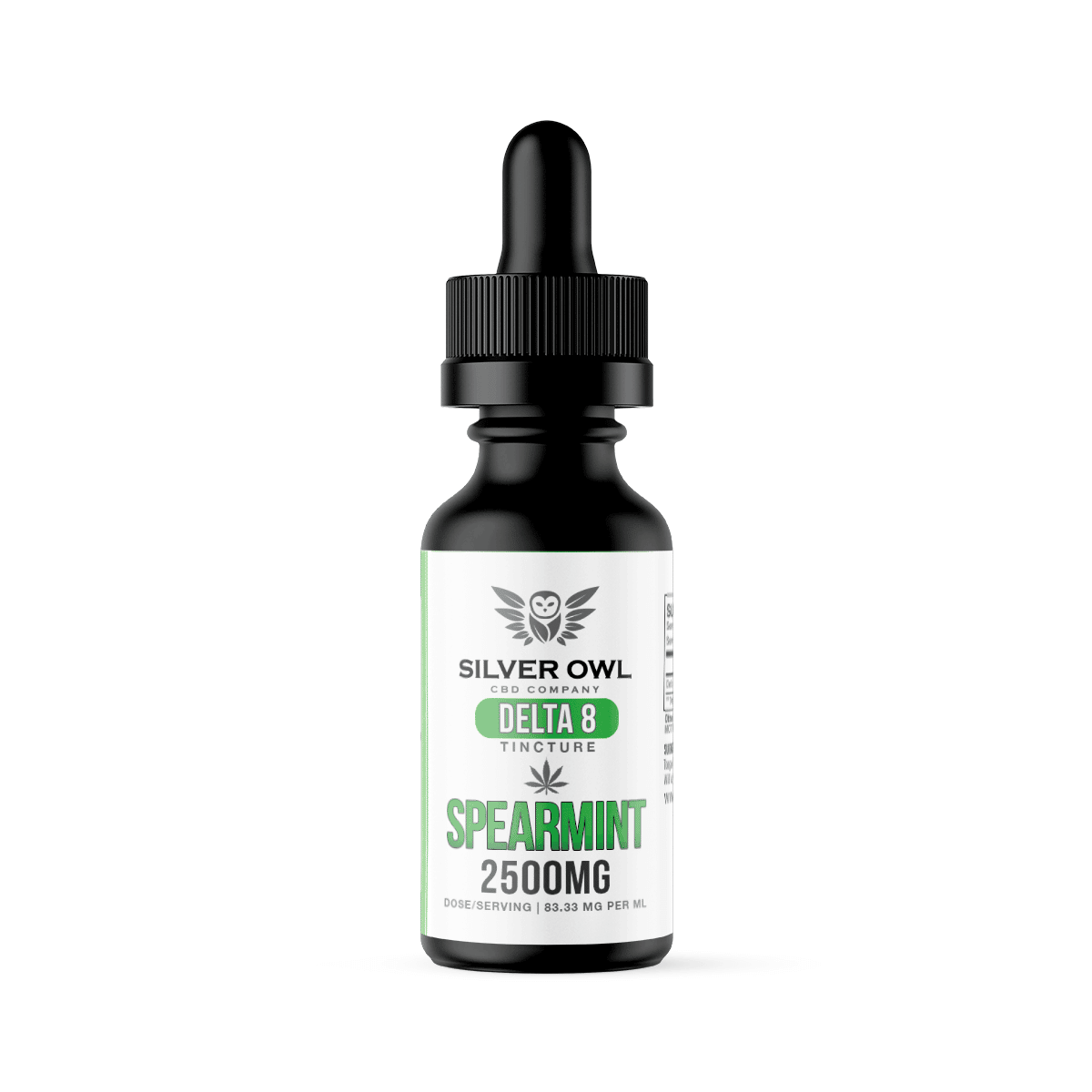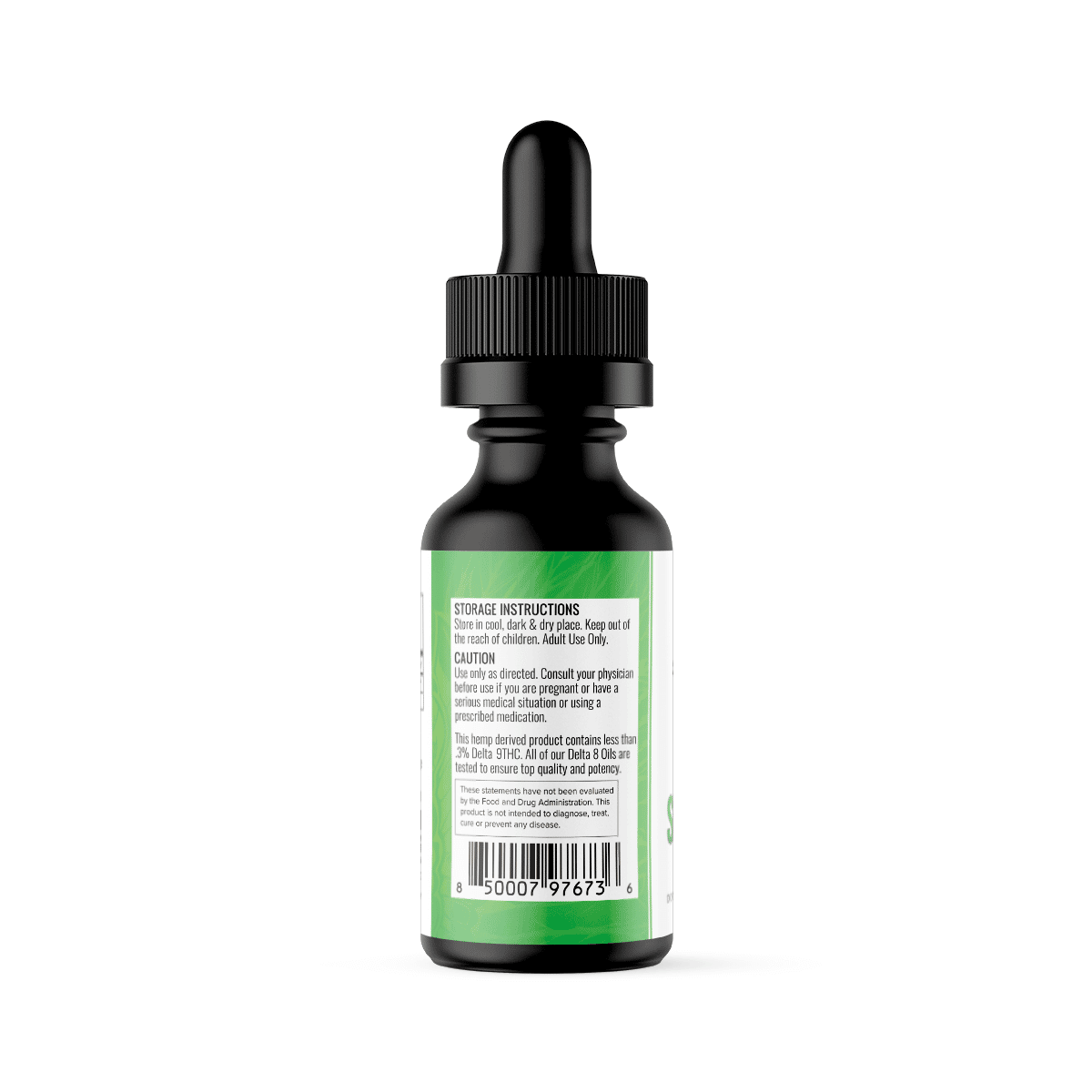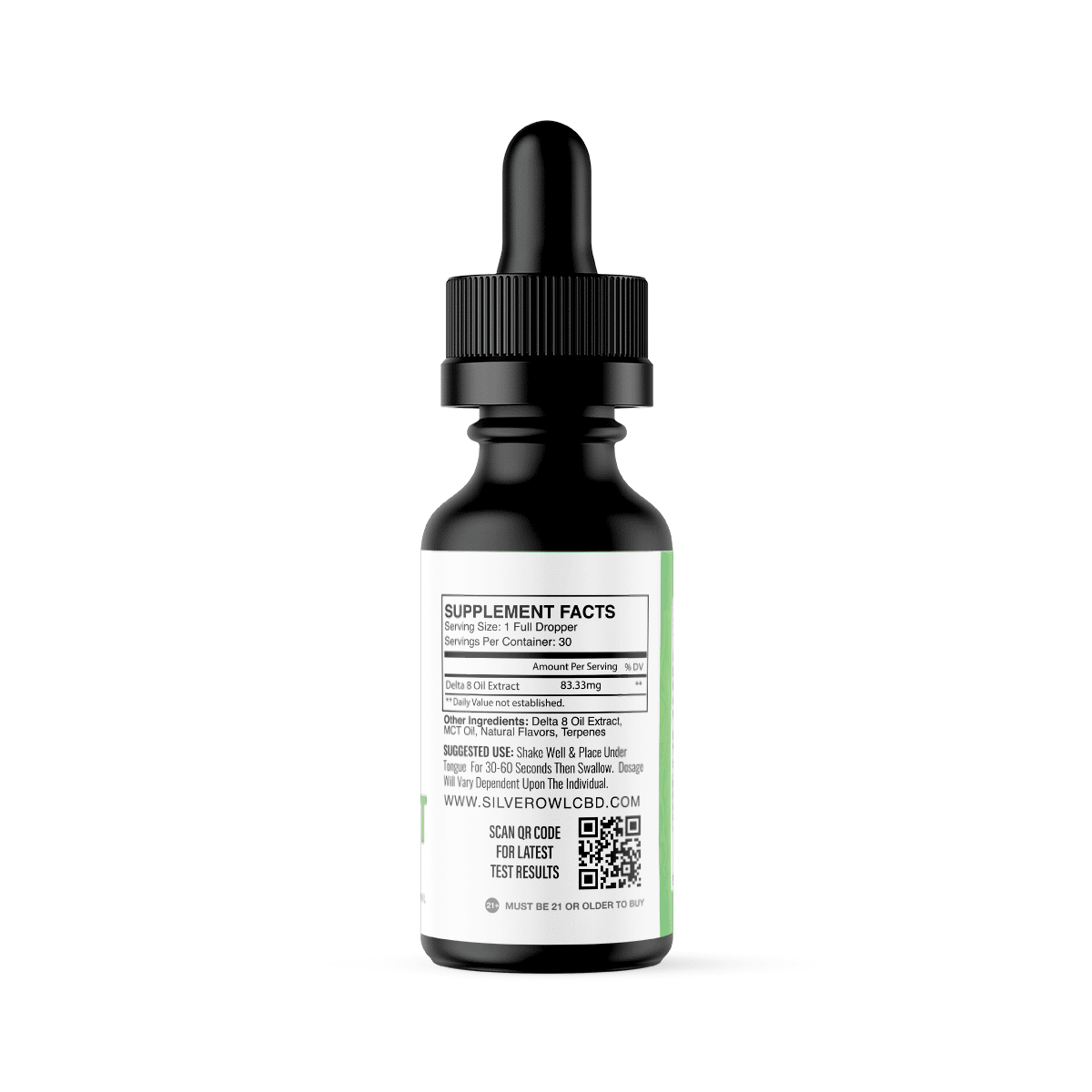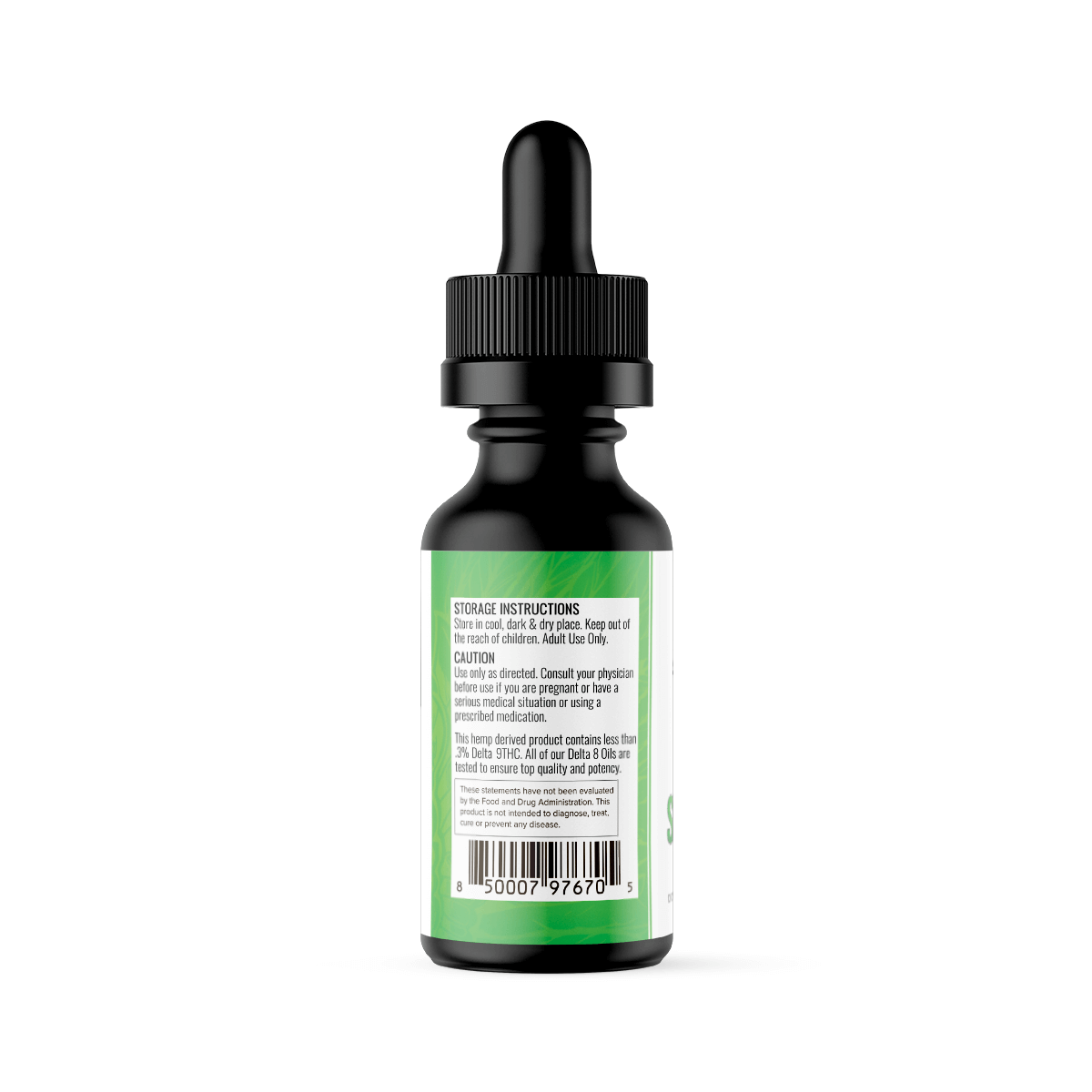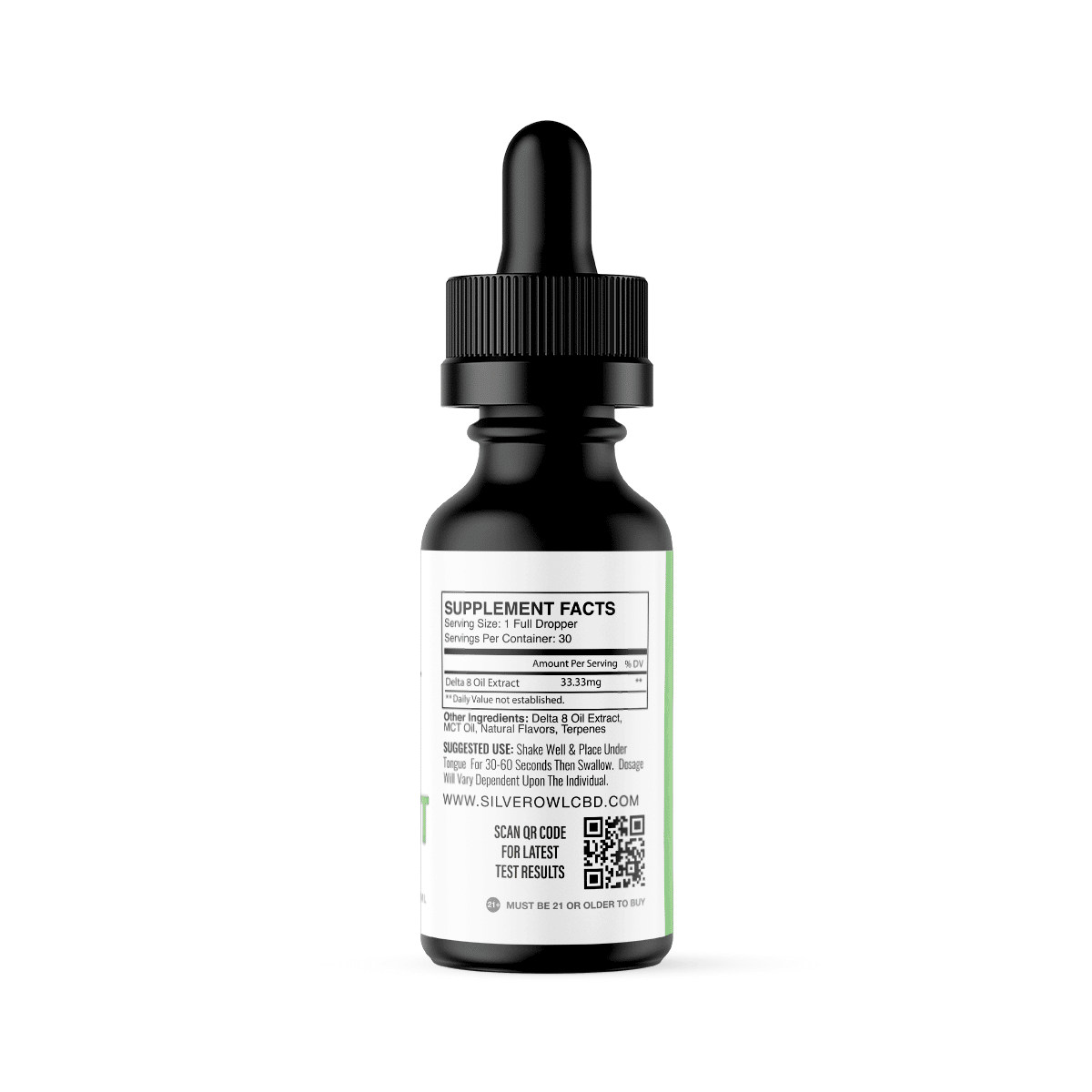 Delta 8 Tincture
$39.99 – $79.99 — or subscribe and save up to 20%
CBD Content: 1000MG, 2500MG, 5000MG
Flavors: Natural, Lemon, Spearmint
Serving per container: 30
Serving size: 1 Full Dropper
Recommended use: Daily Value Not Established
Ingredients: Delta 8 Oil Extract, MCT Oil, Natural Flavors, Terpenes
Brand: Silver Owl
Directions: Shake well & place Delta 8 Tincture under tongue for 30-60 seconds then swallow. Dosage will vary dependent upon the individual.
Description
Additional information
The Silver Owl CBD Company's recent work with other hemp derived cannabinoids has led to our most exciting release yet: the Silver Owl Delta 8 Line!
Delta 8 THC (D-8THC) is an analogue and legal alternative to its relative. Unlike the other cannabinoids we've worked with, like CBD and CBG, Delta 8 IS psychoactive- as such we cannot recommend using this before operating any vehicles or heavy machinery. Please exercise caution when using any Delta 8 Products and enjoy responsibly.
Silver Owl Delta 8 Tinctures allow their users the greatest possible doses of D-8 THC at the best prices per milligram, but may take a while longer to kick in than their vaporized counterparts. Don't let that fool you though: you're in for a ride!
| | |
| --- | --- |
| Brand | Silver Owl |
| Manufacturer | Herbal Pharm RX |
| Mgs Delta 8 THC | 1,000mg, 2,500mg, 5,000mg |
| Flavor | Lemon, Natural, Spearmint |