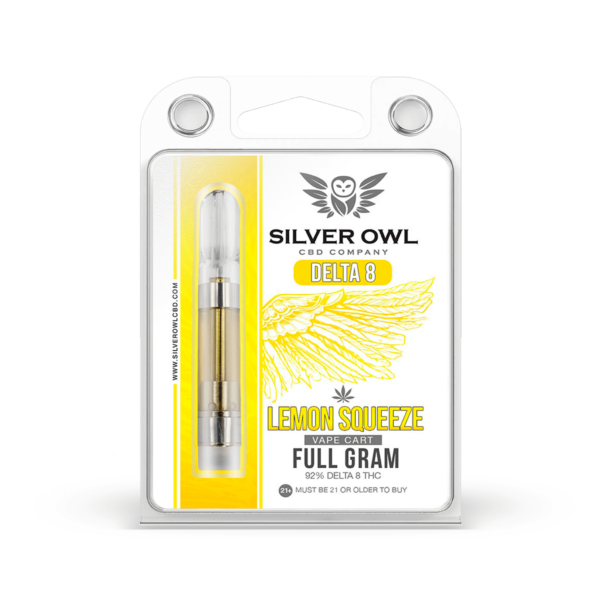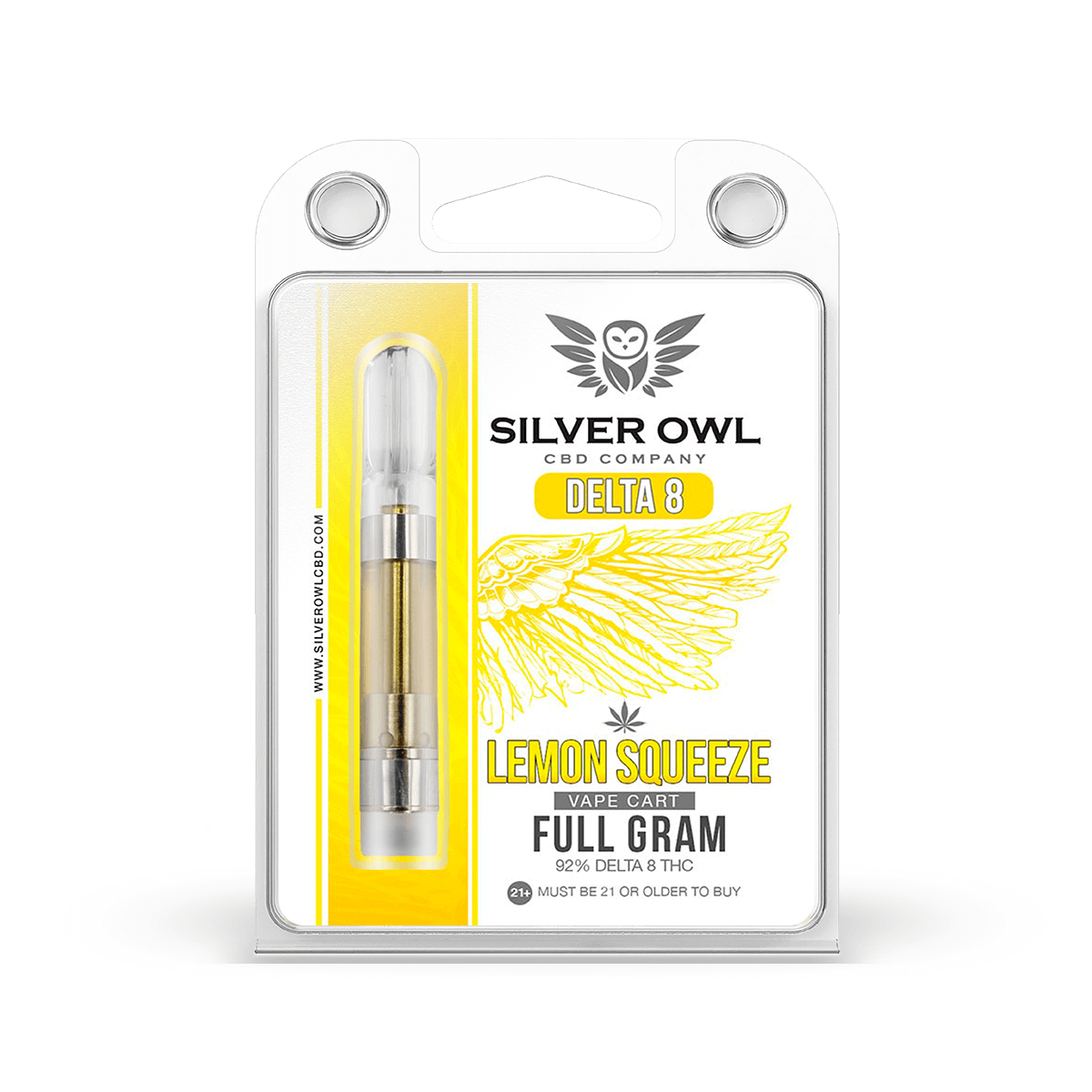 Delta 8 Vape Cartridge Lemon Squeeze (Sativa)
— or subscribe and save up to 20%
Delta 8 Content: 1000MG
Strain Type: Sativa
Strain: Lemon Squeeze
Serving Size: 10 to 20 mg
Recommended use: As needed
Ingredients: Delta 8 derived from Industrial Hemp, Natural Terpenes
Brand: Silver Owl
| | |
| --- | --- |
| Strain Type | Sativa |
| Strain | Lemon Squeeze |
Solid strain
These cartridges do not clog! Like ever it seems. I really liked the flavor on this one. Not my absolute favorite but definitely will buy again.
Gotta have
I pair this with my lemon tincture and I have found my favorite cbd combination. The flavor on these cartridges are always phenomenal and they smoke all the way down so you get every drop. Super affordable.
Lemon!? I love anything lemon and these delta 8 carts are the best!!
these carts are really good!! I get a few different flavors and they all were really tasty
Medicine
This is truly medicine. I suffer from a lack of appetite due to health reasons and I don't have access to D9 Bud where I live. These Delta 8 carts help me immensely with being able to eat enough food throughout the day. I do not know what I would do without the medical benefits of THC. Thank you so very much.
Amazing experience!!
My experience, was the smoothest I have had online!! Maria is one of the managers and she was the sweetest person and the best person to talk to! I will be ordering again!! the best ordering experience I have had with a big company!
Life Customer
This tastes just like a glass of Fresh Lemonade. I thought I loved other lemon carts until I tried this one. This blew them OUT OF THE WATER. I don't know how you did it, but it seriously tastes like fresh-cut lemons. Amazing. I Love your products. I have tried other brands, but I keep coming back to you guys. Your customer service is out of this world and your products are amazing. With other brands, there's no flavor and even a chemical-like aftertaste and it was giving me migraines. Your products are just so flavorful and smooth with a great mellow and NO HEADACHES! Life long customer here.
AWESOMENESS!!
lemon squeeze is my favorite flavor so far!! it is amazing!! I will be buying again and getting friends to buy some as well!
Management
Maria she is manager with silver owl. Very mean and unpleasant person. Hope she will be replaced from dealing with customers. Not buying from them again because I don't want to deal with people like she.