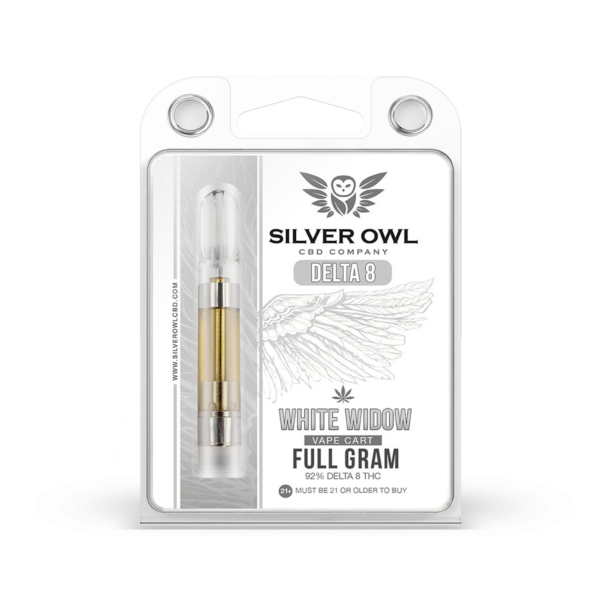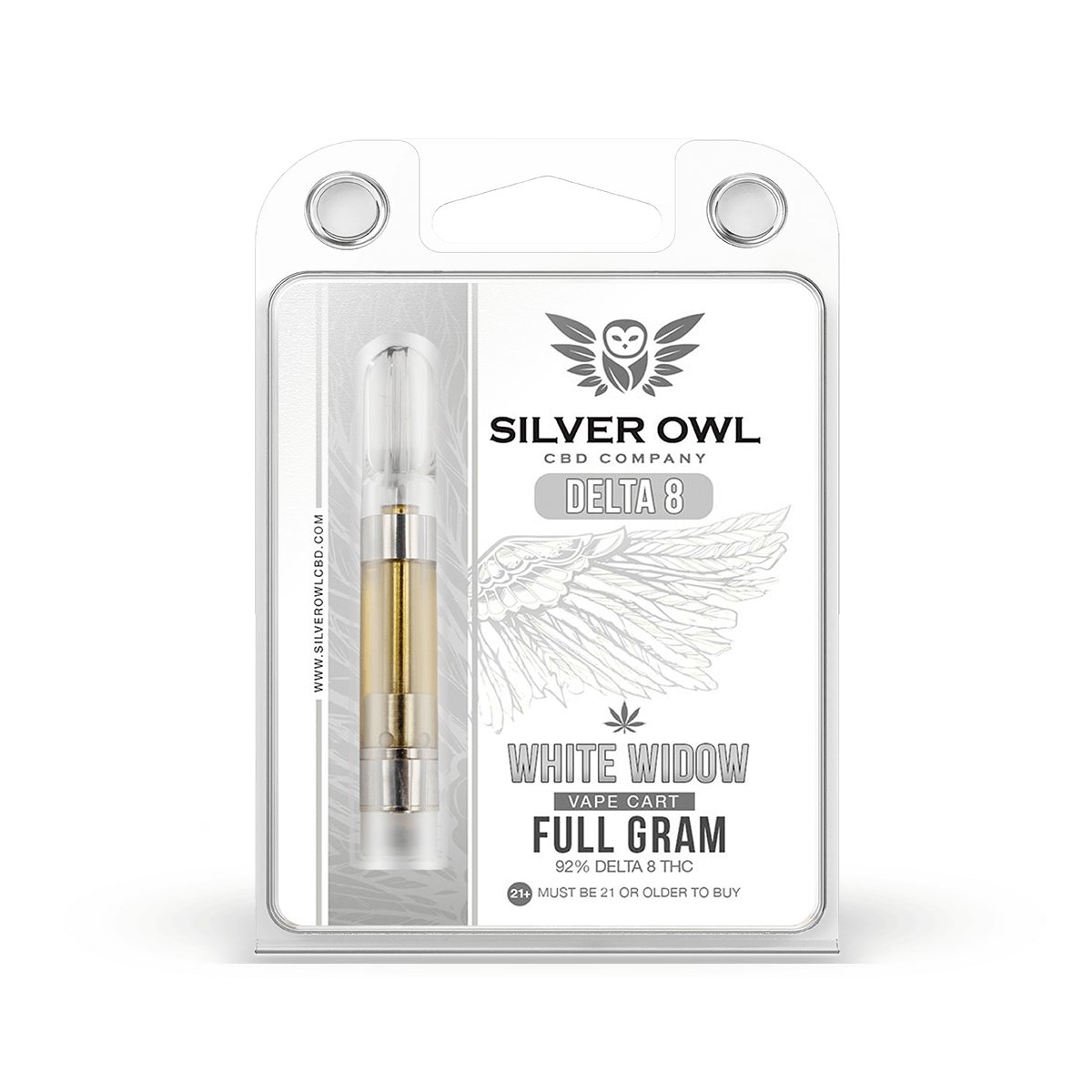 Delta 8 Vape Cartridge White Widow (Sativa)
— or subscribe and save up to 20%
Delta 8 Content: 1000MG
Strain Type: Sativa
Strain: White Widow
Serving Size: 10 to 20 mg
Recommended use: As needed
Ingredients: Delta 8 derived from Industrial Hemp, Natural Terpenes
Brand: Silver Owl
Directions: Hit Delta 8 Cartridge White Widow until desired result are achieved.
| | |
| --- | --- |
| Strain Type | Sativa |
| Strain | White Widow |
Good asf
White widow my favorite flavor plus it hits hard asf W cart
Great Company
This company strives got excellence and fantastic customer service. Their selection is great and there is always something new happening. Siler Owl is the only place that quality over rules quantity. So go visit and buy something wonderful for yourself.
White Widow
I gave Silver Owl a chance and boy they came through. The strain is so specific. Potency & effect nailed it. Great job. Def buying this again & again
Amazing OG strain
Same earthy taste with a buzz that kick in nice and smooth!!! 10 out of 10 buzz
Potent
I usually never write reviews for products but I'm obsessed with these. I was looking for a safer alternative to street carts and when I saw that this company posts lab results and had great reviews I knew I needed to try it. I first tried Purple Punch which I liked the effects of but the taste was not really enjoyable for me. Zkittles was the next I tried and the flavor was so much better. If you're wondering if these will actually get you high, they definitely will. Even my boyfriend who has a pretty high tolerance got high from these and really likes using mine. I've recommended these to multiple friends and if you're on the fence I would definitely say you should try them! Something to note is that they can be really harsh on the throat and make you cough (I'm assuming because they're really potent) I've gotten used to it though. I hope in the future there will be more coupon codes or deals because I'm definitely going to continue buying these. Still, I think they're worth the money and they're such a great price for the quality that you're getting.
The Best
I've been buying carts from here now for a while! I've bought different ones for the flavors. Very nice flavoring! Each one gives you Exactly what the info says it does! I would recommend this company before any other and another good note to add is they have excellent fast shipping!
Great!
Love it I am able to smoke it at work and it helps with my social anxiety and it helps calm me down when I am overwhelmed and luckily I work at a place where I can smoke all day! I will recommend this to anyone who is looking into it. GET IT DON'T QUESTION YOUR SELF! JUST DO IT!