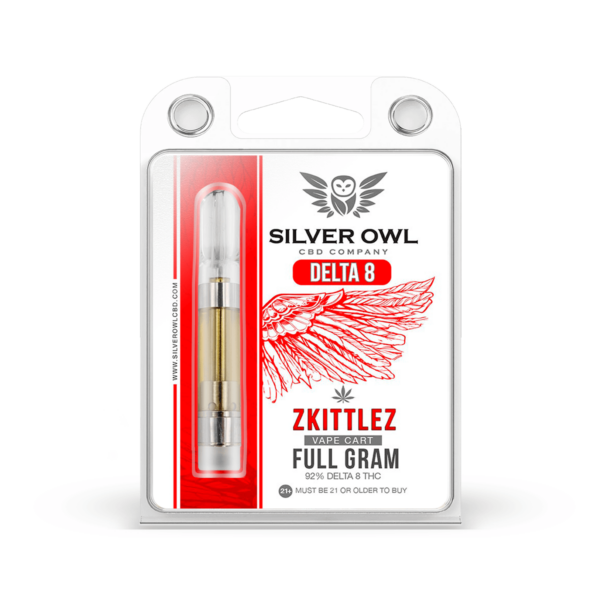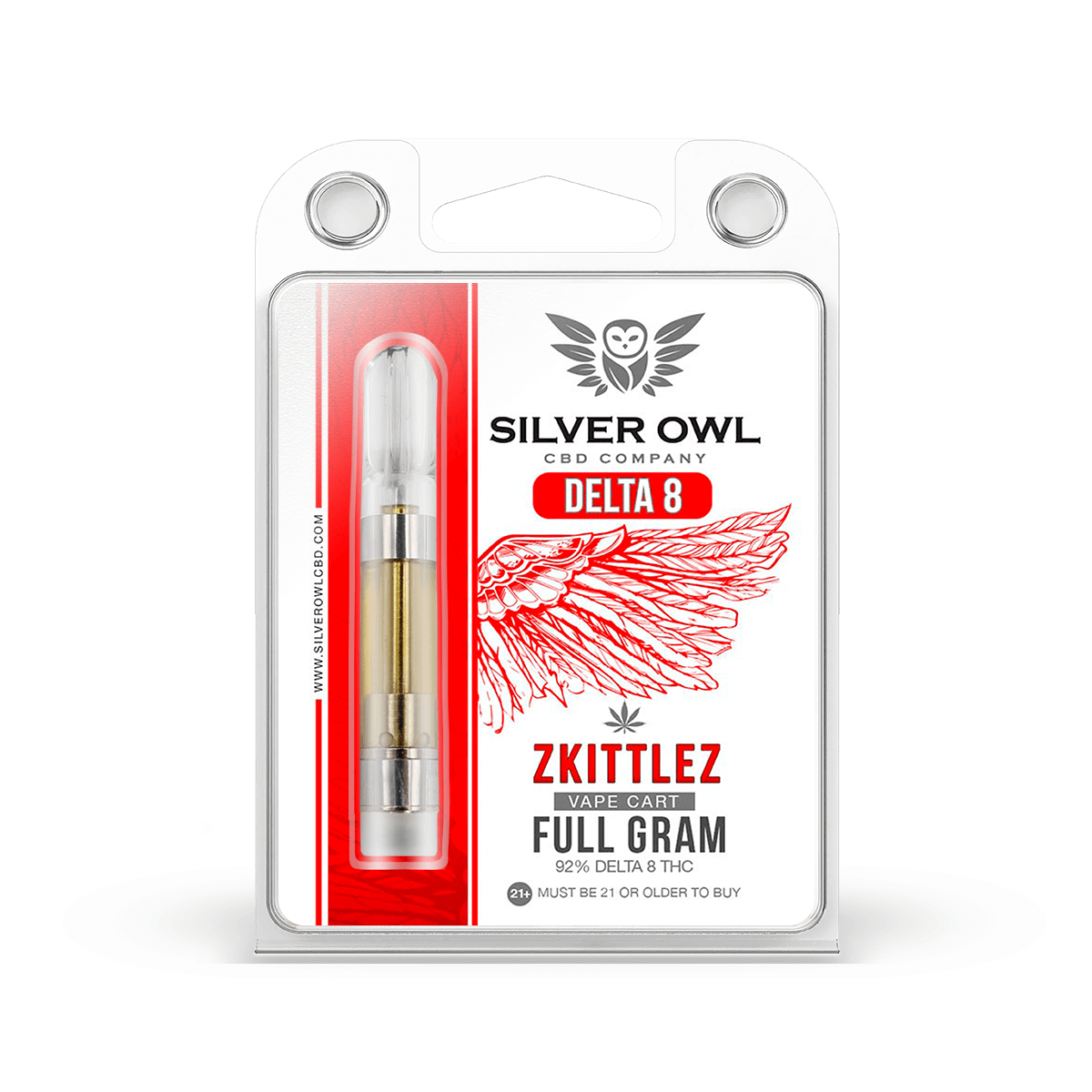 Delta 8 Vape Cartridge Zkittlez (Indica)
— or subscribe and save up to 20%
Delta 8 Content: 1000MG
Strain Type: Indica
Strain: Zkittlez
Serving Size: 10 to 20 mg
Recommended use: As needed
Ingredients: Delta 8 derived from Industrial Hemp, Natural Terpenes
Brand: Silver Owl
| | |
| --- | --- |
| Strain Type | Indica |
| Strain | Zkittlez |
Yum!!
Zkittlez is such a fun flavor!! I will be ordering again very soon!
Service
Had a bad 510 cartridge..sent e-mail and bam 💥!! Sent new replacement!! Five star service!! Thanks!!
love it
I really like the carts from this company!
AWESOME!!
their delta 8 has been amazing to me, I love it so much!!
Great flavor
Best way to conveniently smoke through out the day!!! With out making the whole place smell of weed
Delta 8 vs. CBD
I was skeptical. I've tried CBD in the past and it has done nothing for me. Delta 8 on the other hand actually surprisingly works. just be careful not to overdo it, Take one small puff starting off and wait to see what it does.
THANK YOU for this product!
Love it!!
they are by far the best place I have ordered from!! I have had the best experience ordering for this company!! I have not had any problems with any of the product I have order from them like I have with others. The effect all of their stuff I have ordered from them have is down right amazing!!
Best Company
I appreciate it!! So much!!!! I'm a medical user for MJ. In the state of PA I smoke regular stuff. But I decided I needed to lower my tolerance from the beginning. This was definitely the way to go. I heard reviews on YouTube about this strain in regular THC. Delta 8 definitely hit way differently and better. Best product ever I'm buying everything from here eventually very much enjoy it!! Keep it up.
When i cant sleep at night this really helps me!! highly recommend for anyone looking to try something like this or who has trouble sleeping!!
Lasted me longer than my other carts than I have had before, and the flavor is really good as well. I definitely recommend getting these!