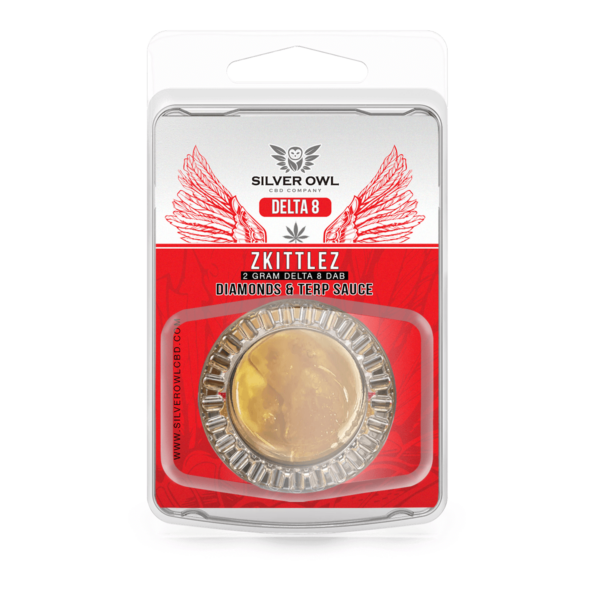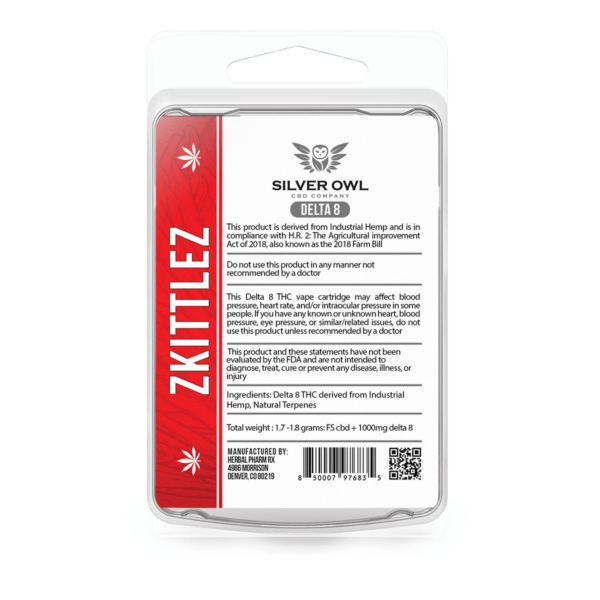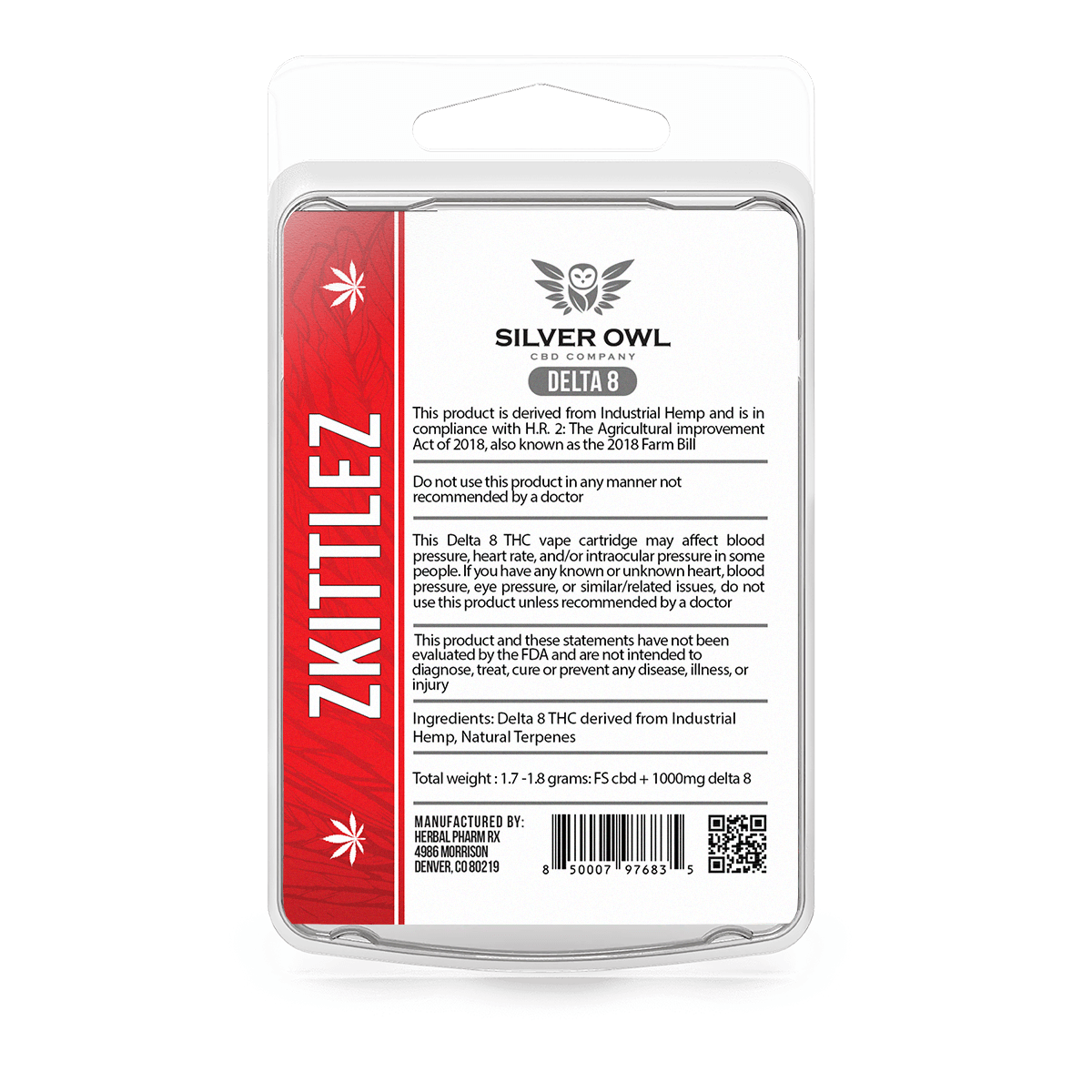 Delta 8 Diamonds in Sauce Zkittlez 2g
— or subscribe and save up to 20%
Strain Used: Skittles (aka Zkittlez)
Parent Strains: Grape Ape and Grapefruit
Lineage: 70% Indica > 30% Sativa
Description
Additional information
The Silver Owl CBD Company's recent work with other hemp derived cannabinoids has led to our most exciting release yet: the Silver Owl Delta 8 Line!
Delta 8 THC (D-8THC) is an analogue and legal alternative to its relative. Unlike the other cannabinoids we've worked with, like CBD and CBG, Delta 8 IS psychoactive- as such we cannot recommend using this before operating any vehicles or heavy machinery. Please exercise caution when using any Delta 8 Products and enjoy responsibly.
Dabbing is quickly becoming America's new favorite method of ingesting cannabinoids. And rightfully so- not only are there tons of ways to dab, the flavors are always amazing and the cannabinoids contained are introduced immediately upon the inhale, allowing for swift onset times.
We've updated the mix of terpenes we used for our Schittlez CBG Crystals to pull out more of those fruity, sweet notes and have used the new blend to power Silver Owl Delta 8 Zkittlez Full Spectrum Dabs. The result is an explosion of delicious vapor that's almost too good to be true!
Delta 8 dabs have always been the best for me!! this company is really good!! I love it
ZkittleZ
yummy candy! tastes so good, I am trying to stop smoking thc and this is helping me for sure!!
WOW
It took a few seconds to hit but was wonderful. I've never had dabs before but I have a high tolerance so I didn't think it was gonna hit as hard as it did. back pain went away and felt very relaxed and like I could sink into my bed. 1000/10
Yummy!!!!!!
These Delta 8 sauce dabs are amazing! They are so yummy!!!
zkittlez is amazing!
this Zkittlez is really really yummy! the delta 8 helps knock my out and I. sleep all night long and it feels really really nice!!
the flavor on this is amazing and I love love love the effect it has after the hit!! it is amazing!!
Super fast shipping and great products. What more could you ask for.
It was ok
It feels ok but, it has an odd smell to it with the diamonds its stronger smell
Tasty
What a pleasant surprise delta 8 is!! The taste profile is on point and the effects are stronger than I expected! Great way to lower your THC tolerance!!
Was Good!
Last batch tasted a little maple syrupy. which it never had that taste before, which was weird. The effects were still there though. would be 5 stars if it wasn't for this off maple syrup taste with the last order. first like 3 orders were great though!