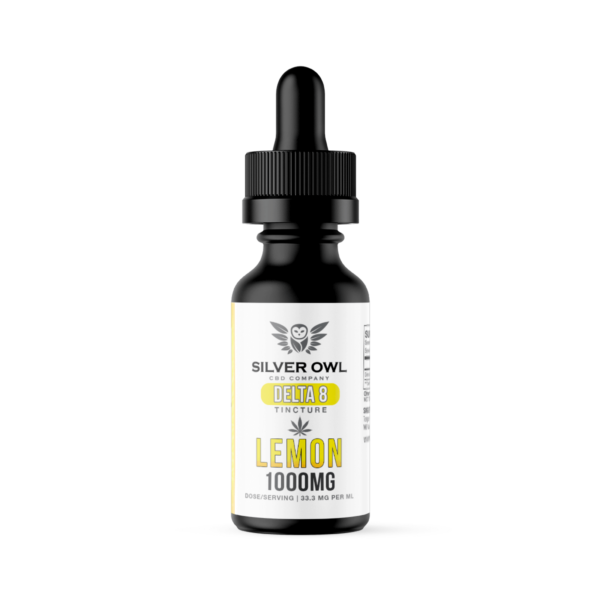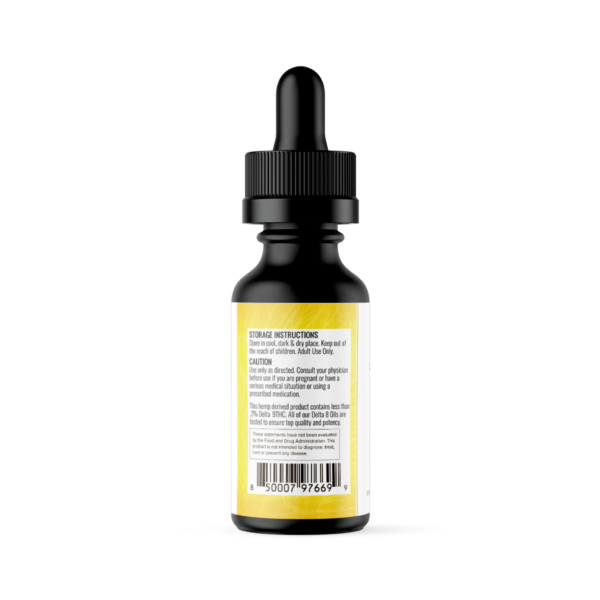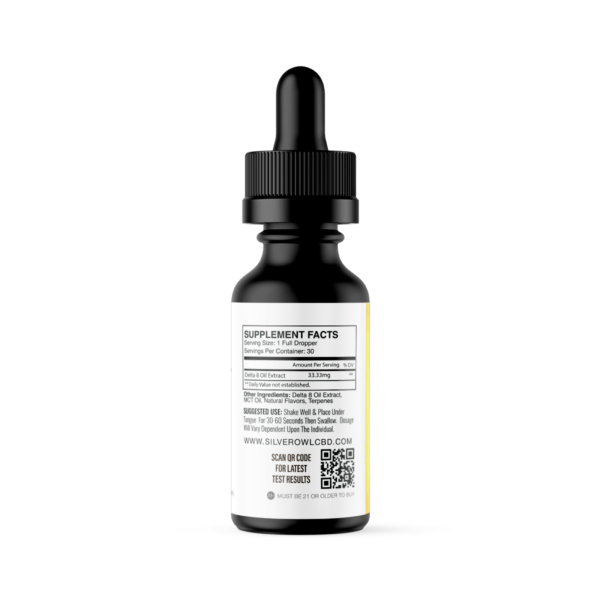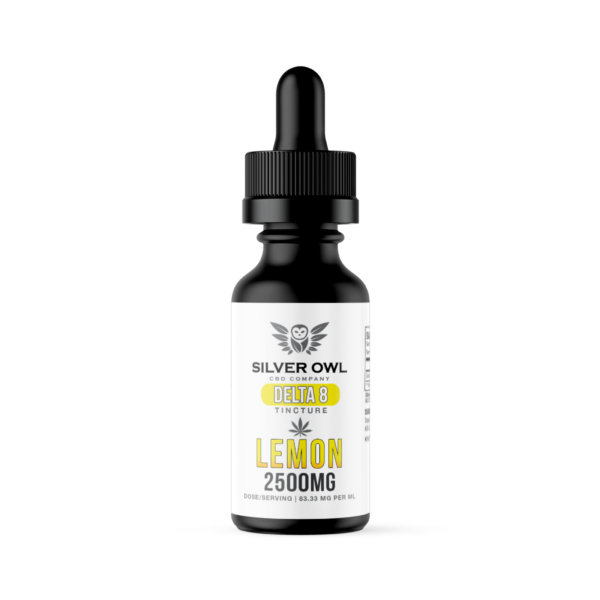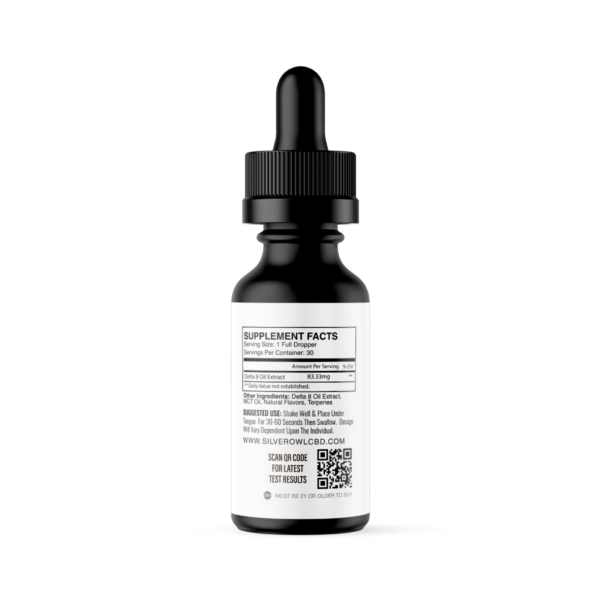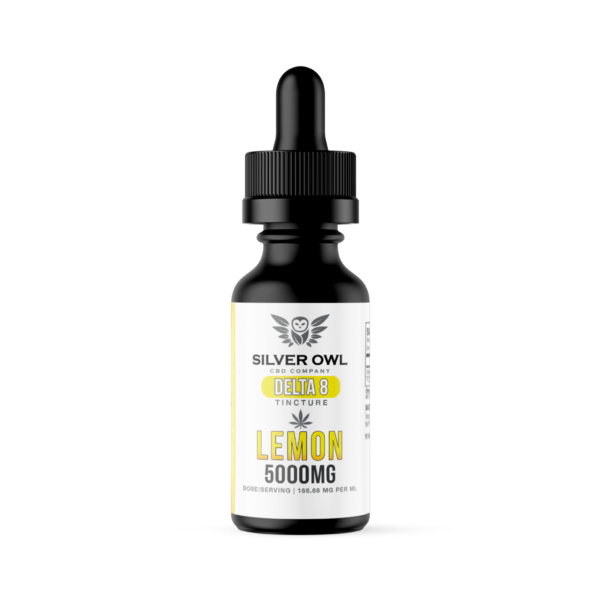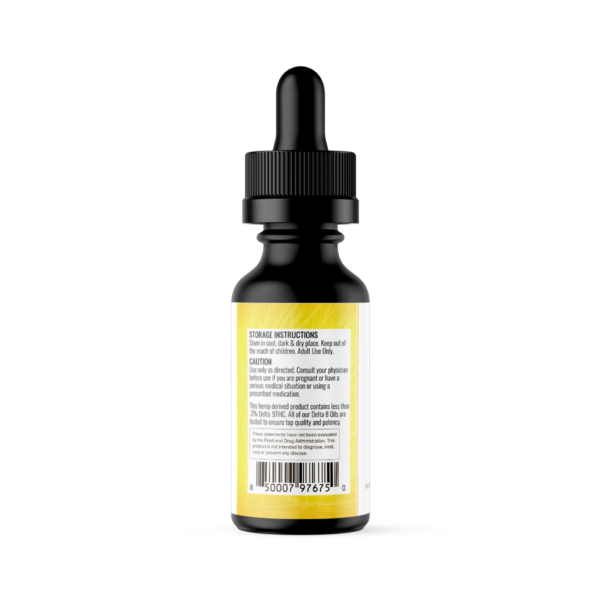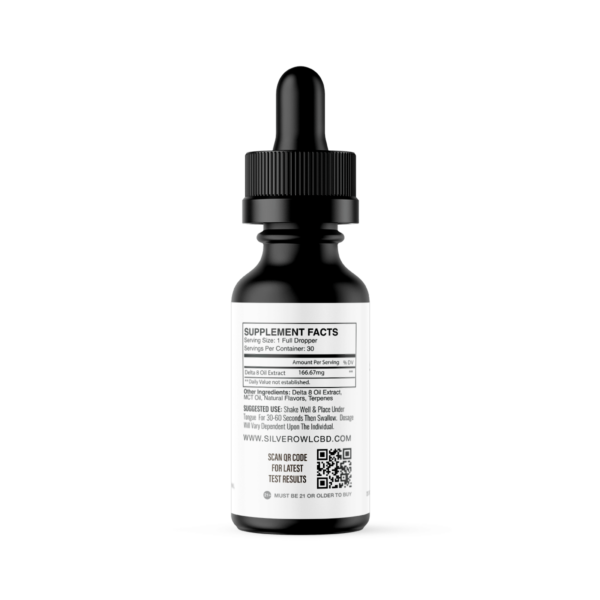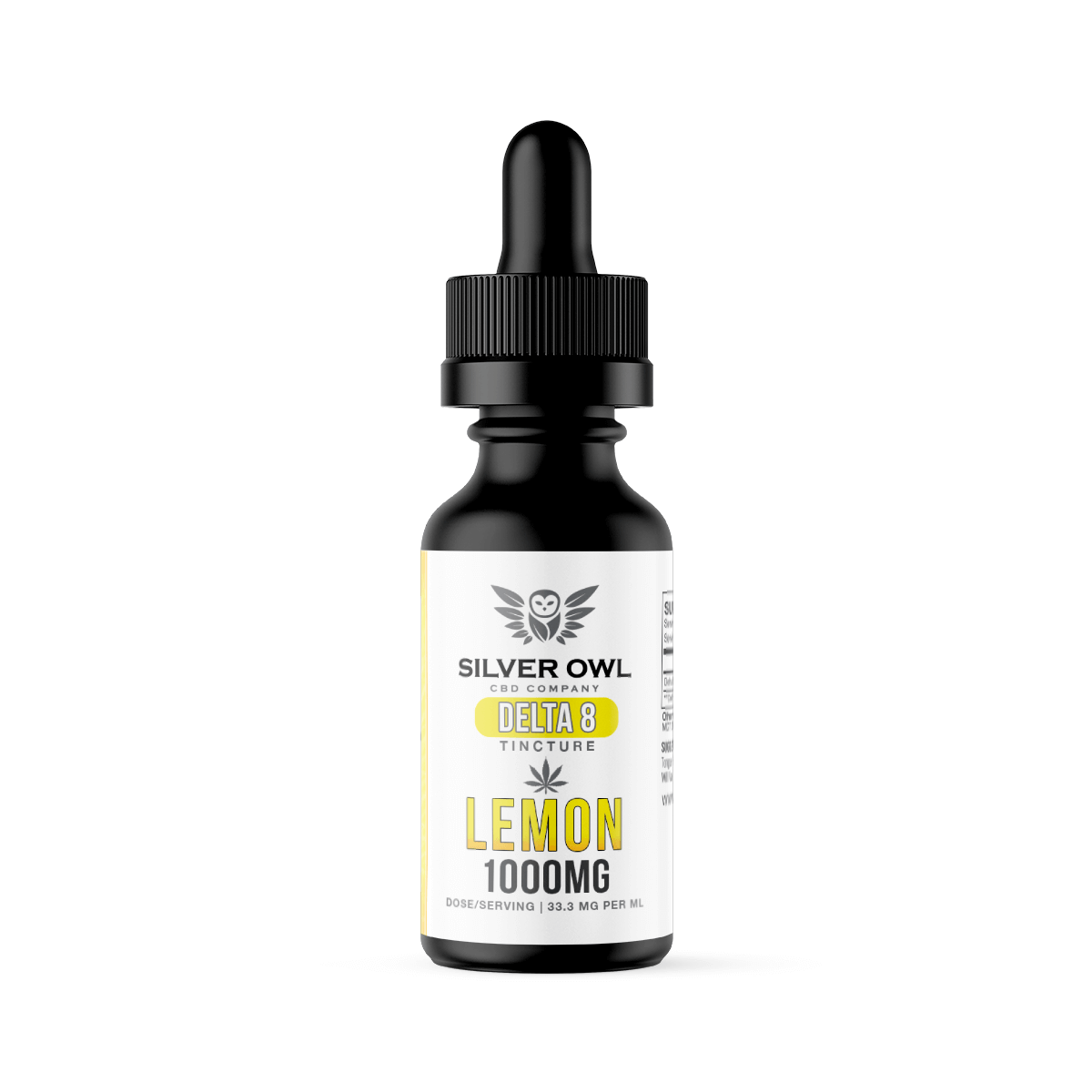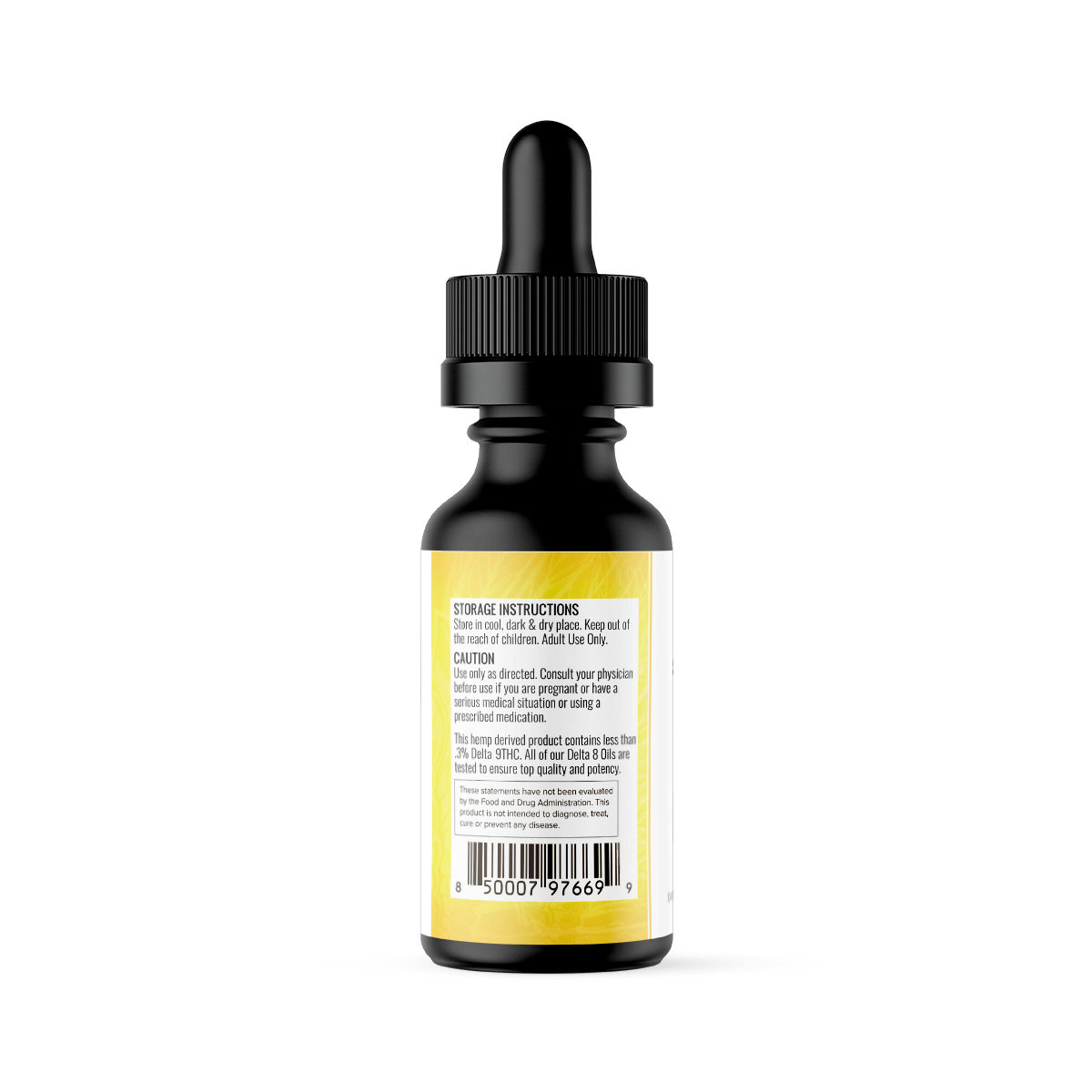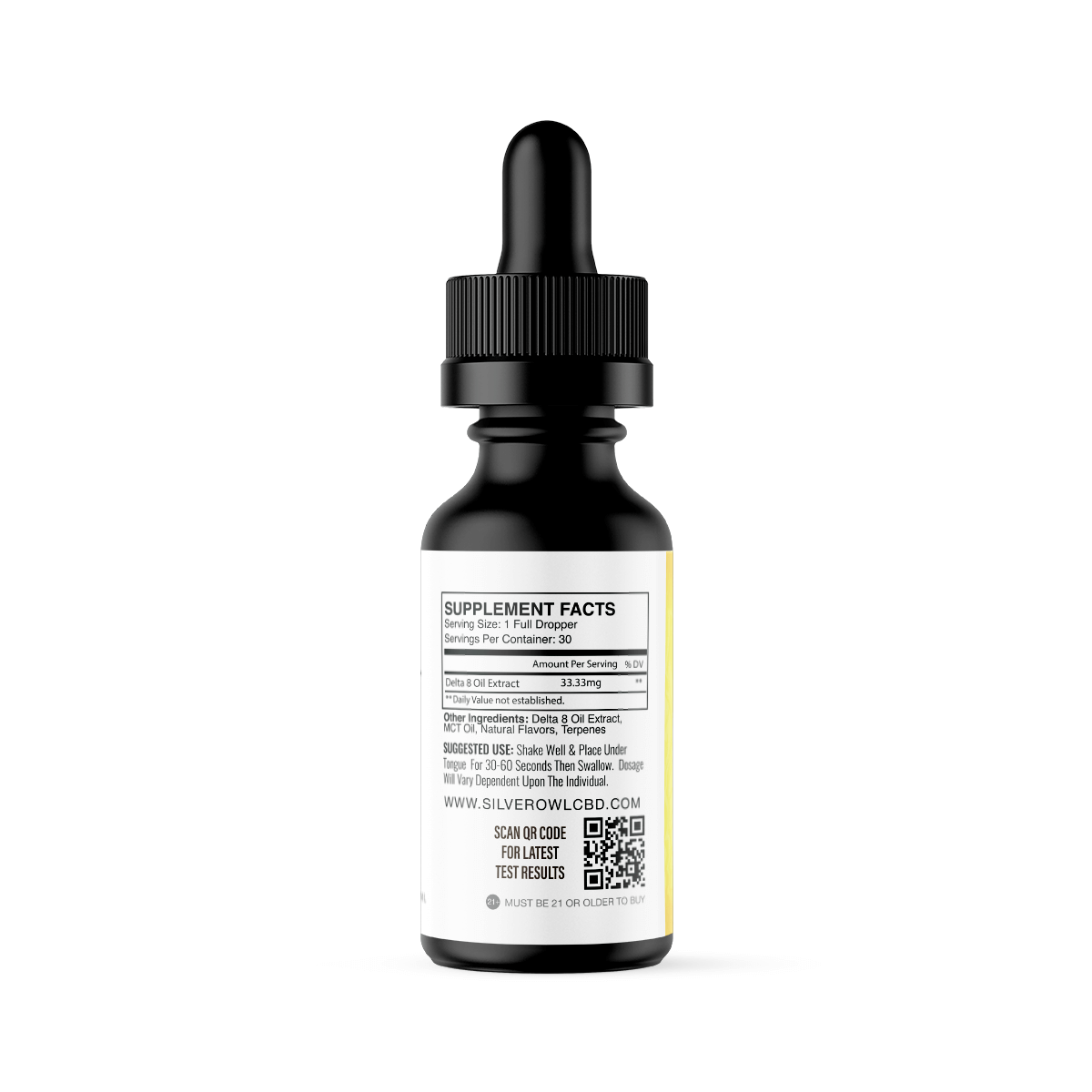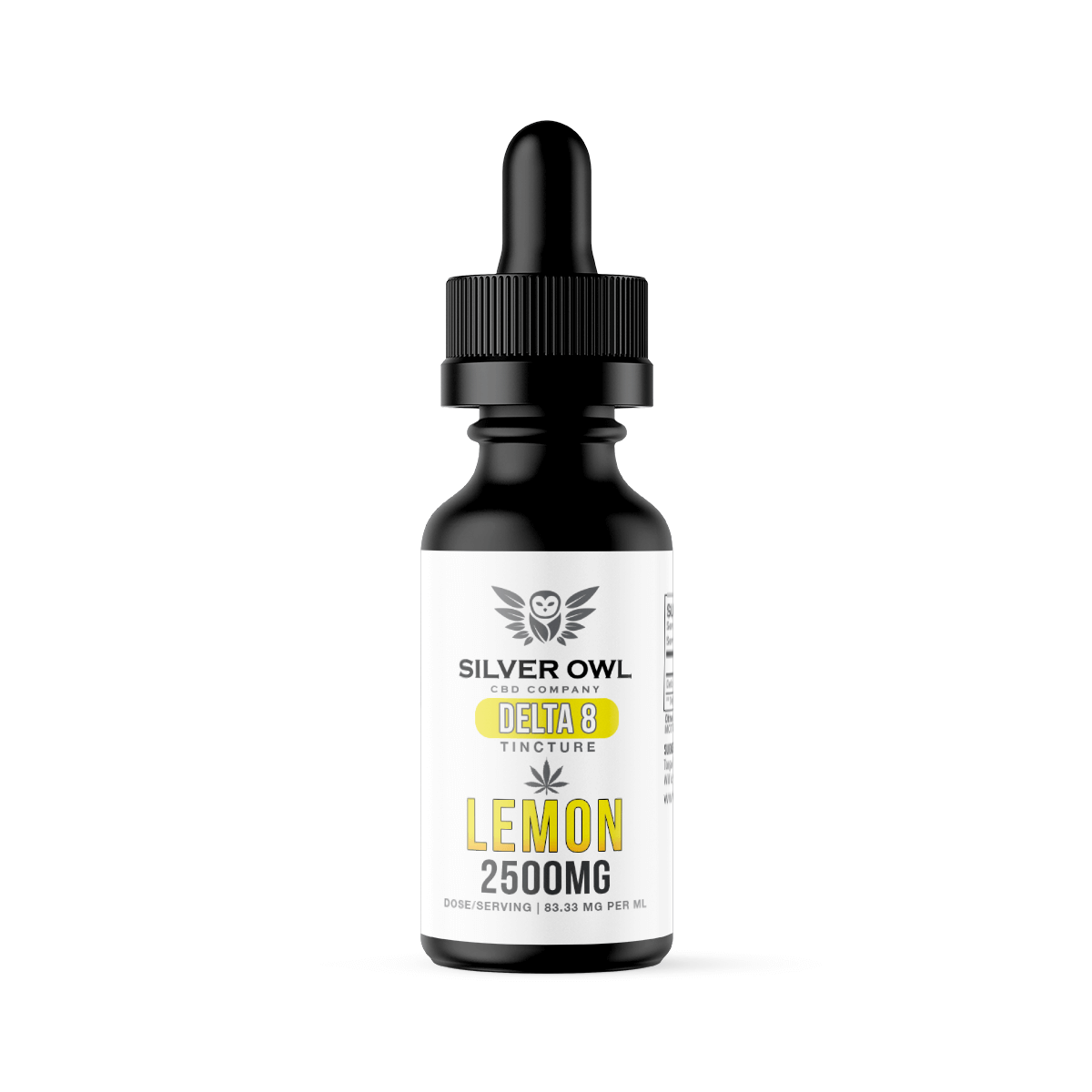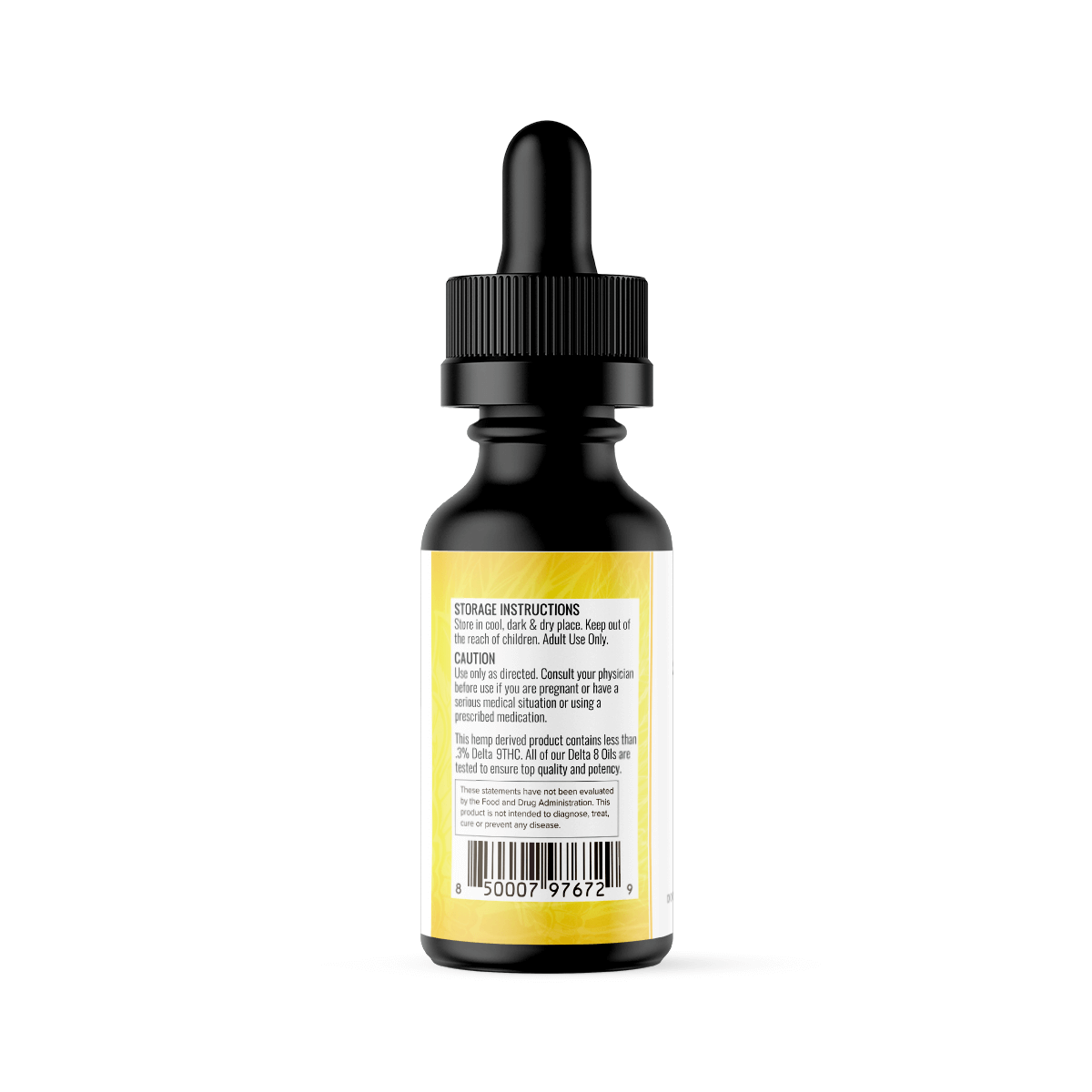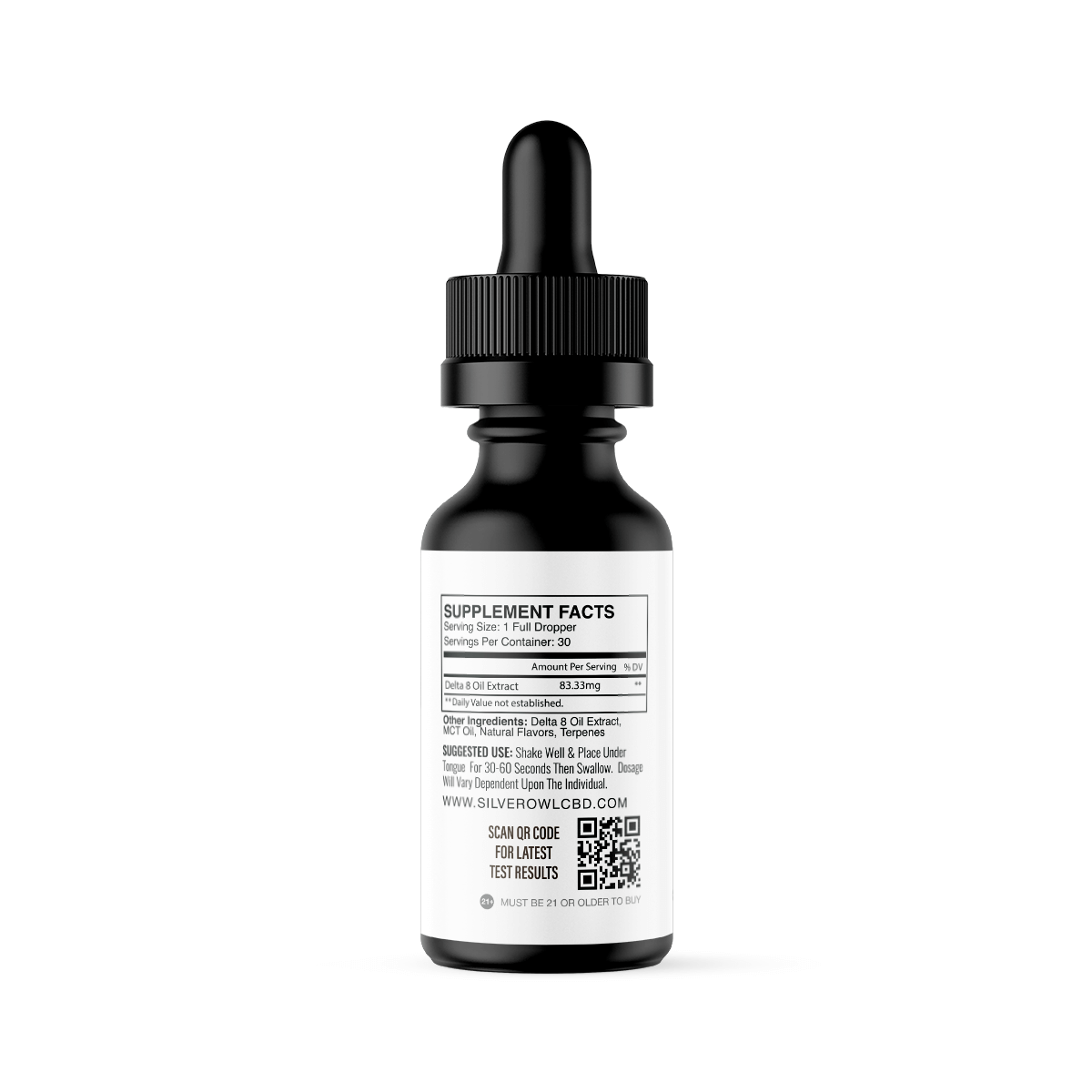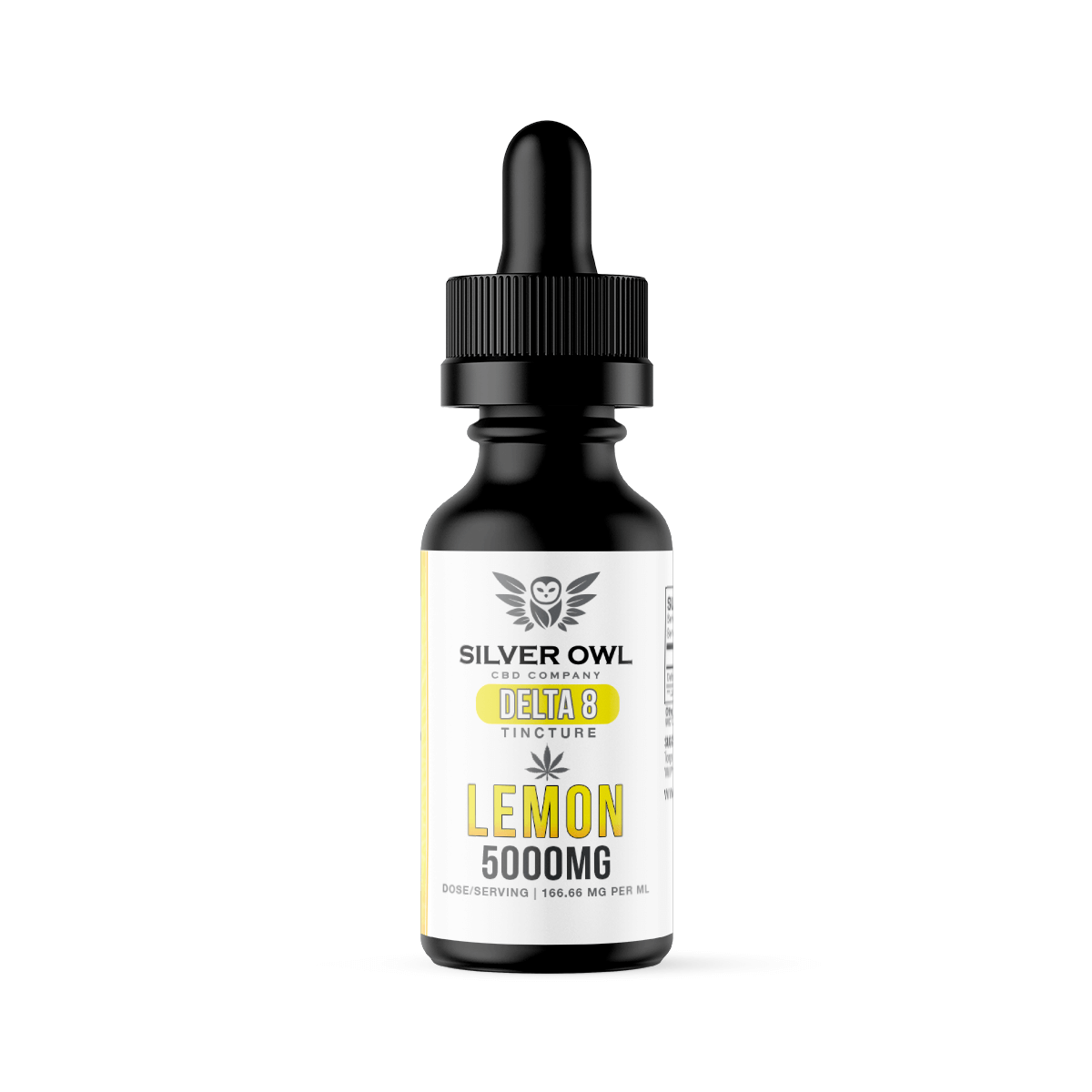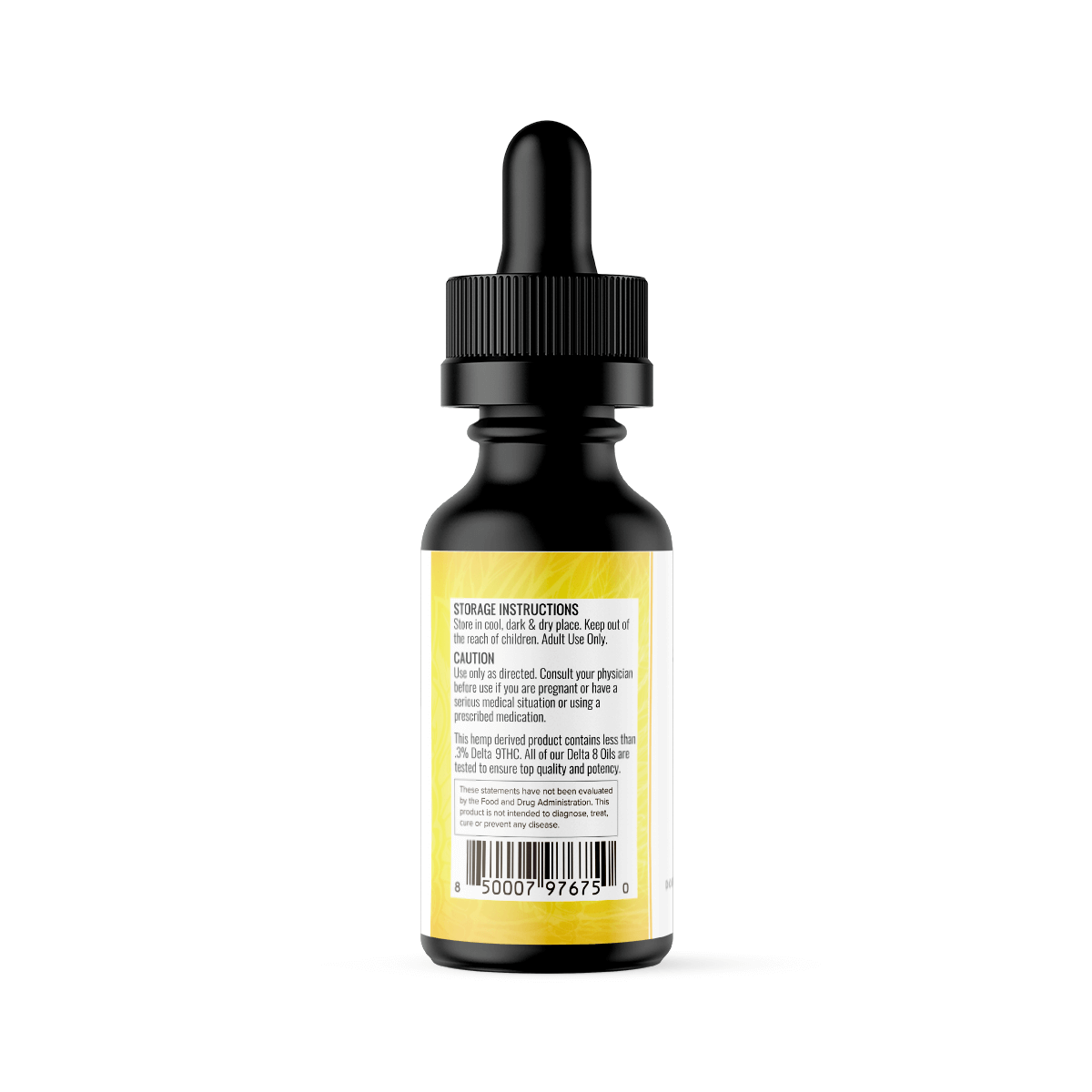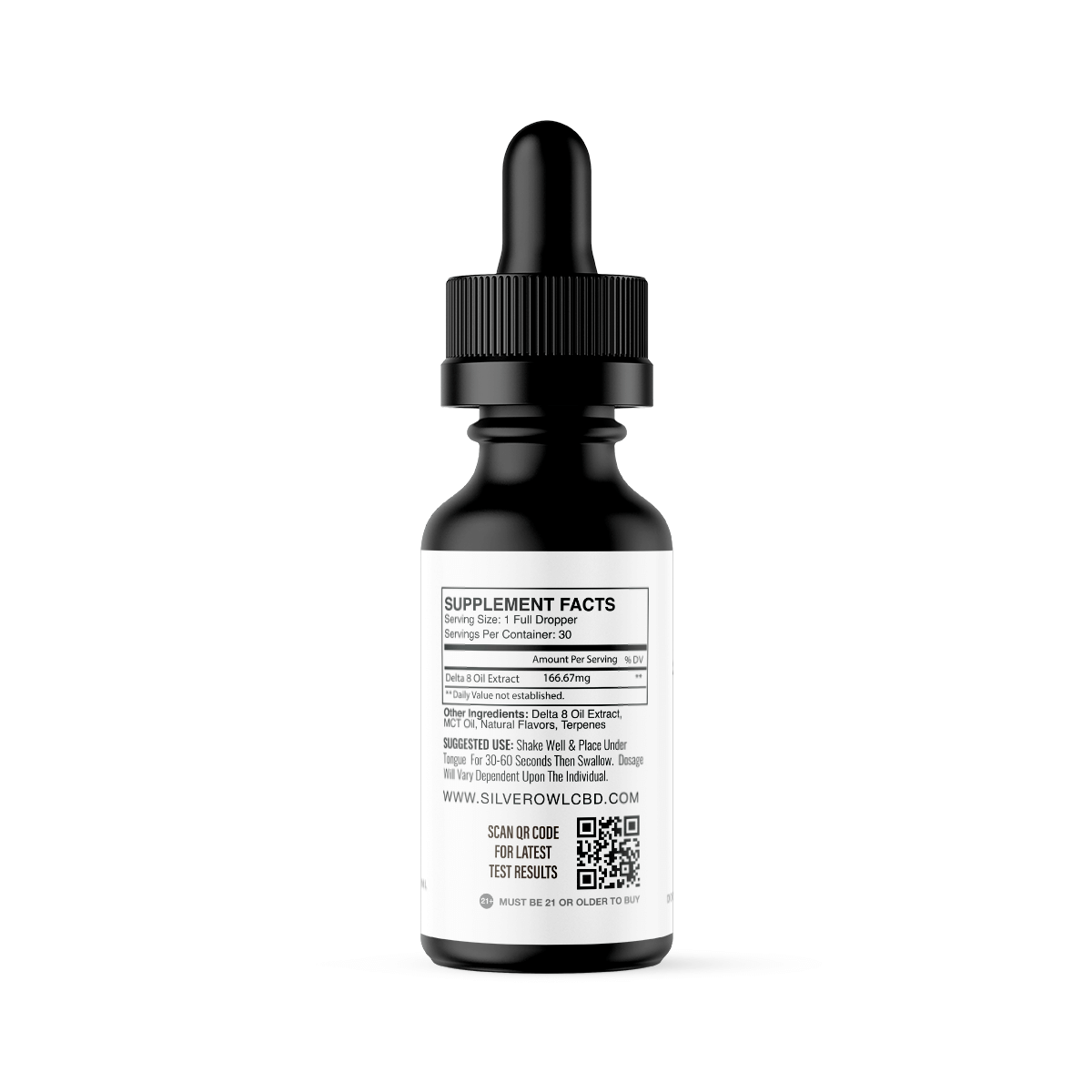 Delta 8 Tinctures Lemon
$39.99 – $79.99 — or subscribe and save up to 20%
Description
Additional information
The Silver Owl CBD Company's recent work with other hemp derived cannabinoids has led to our most exciting release yet: the Silver Owl Delta 8 Line!
Delta 8 THC (D-8THC) is an analogue and legal alternative to its relative. Unlike the other cannabinoids we've worked with, like CBD and CBG, Delta 8 IS psychoactive- as such we cannot recommend using this before operating any vehicles or heavy machinery. Please exercise caution when using any Delta 8 Products and enjoy responsibly.
Silver Owl Delta 8 Tinctures allow their users the greatest possible doses of D-8 THC at the best prices per milligram, but may take a while longer to kick in than their vaporized counterparts. Don't let that fool you though: you're in for a ride!
Silver Owl Delta 8 Lemon Tinctures contain Lemon Essential Oil as an additional ingredient, providing a pleasant and fruity taste that goes over extremely well on a sunny day!
Extract Used: Delta 8 Isolate
Source: Bulk Industrial Hemp
Lineage: Hybrid / Mixed
| | |
| --- | --- |
| Mgs Delta 8 THC | 1,000mg, 2,500mg, 5,000mg |
Great Product
Great product! Great Customer Service! Would recommend to anyone :)
Tested
I got exactly what was promised. I had it lab tested (at an unexpectedly high cost) because I worried about an online order company providing products as specified. My skepticism was unwarranted. It was the real deal.
Amazing stuff!!
This will hit you out of no where for sure!! take this stuff like a grain of salt.. I love it though!! it feels amazing but depending on your tolerance definitely take it like a grain of salt bc this stuff will hit you hard at first!! it is amazing!!
Sneaky
This is unlike any delta 9 tincture. you take it and it sneaks up in like an hour. but when it hits you, it feels incredible. clean and productive
I love the 5000mg. This is great to take on a plane with me to places where THC is not legal. I love that there is an alternative for places where THC isnt legal.
Excelente producto!!!!!!!!
Hasta ahora el mejor tincture que he probado!!!!!
Works as expected
Gave me the results i was looking for
Great mailing timing, great products, nice doing business with you.