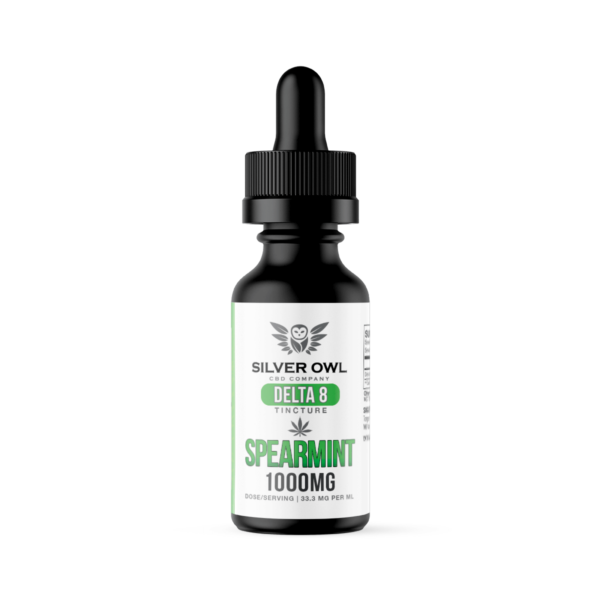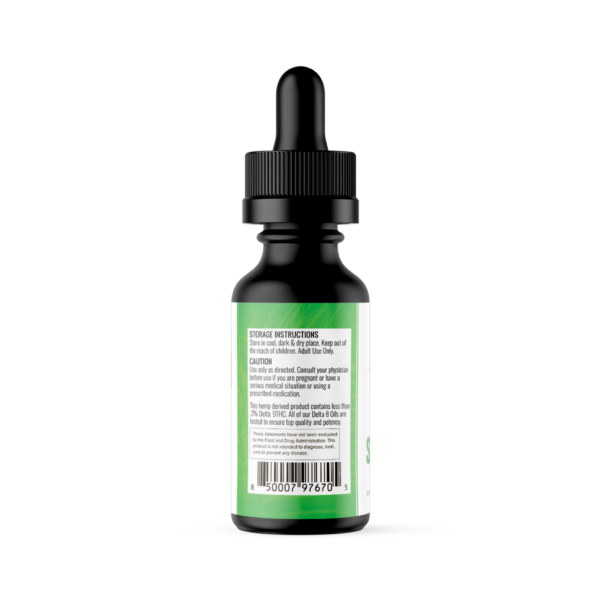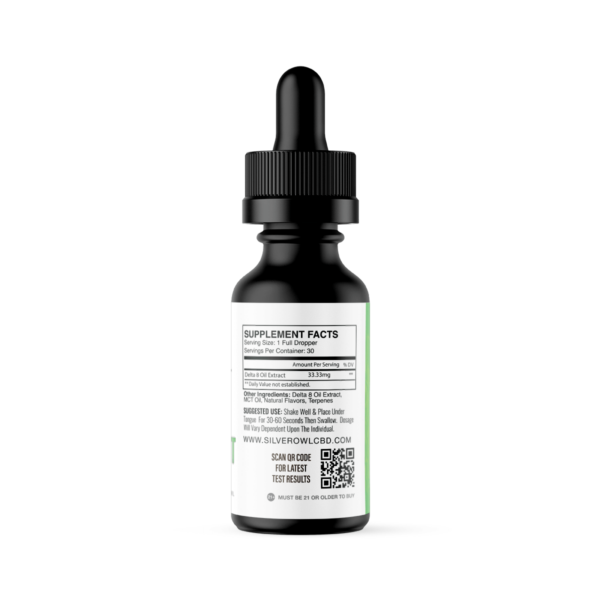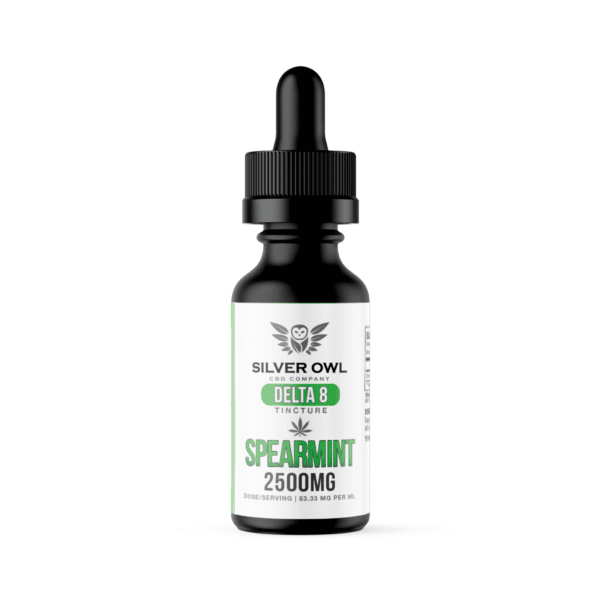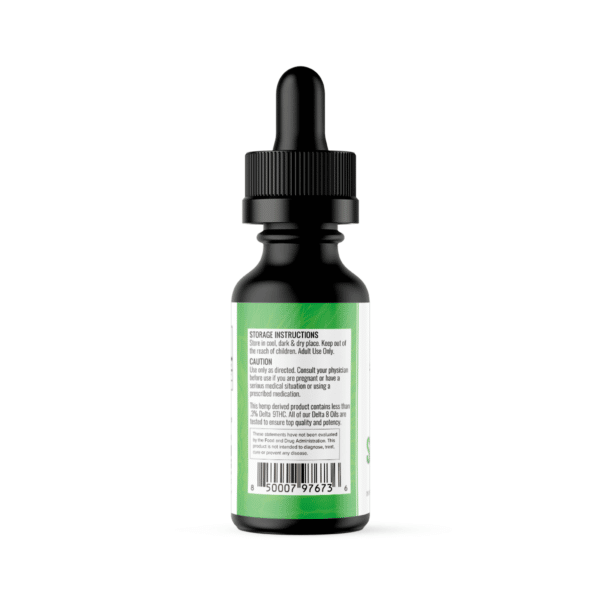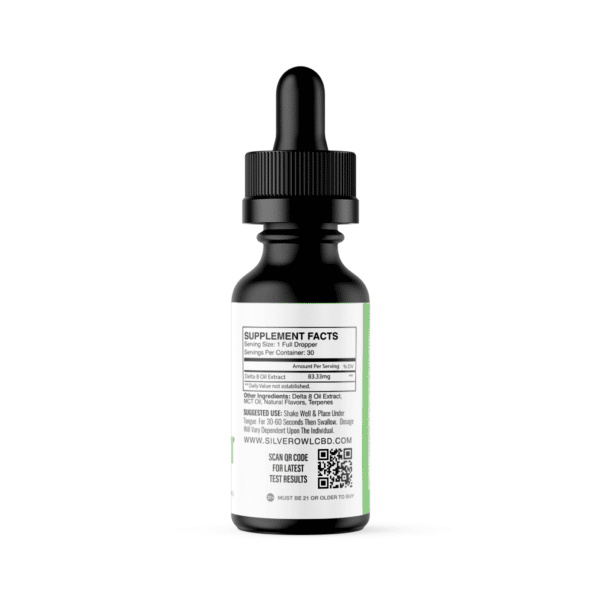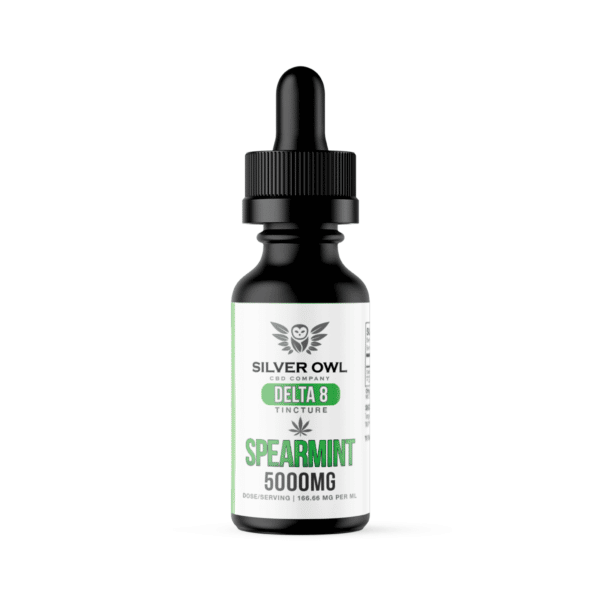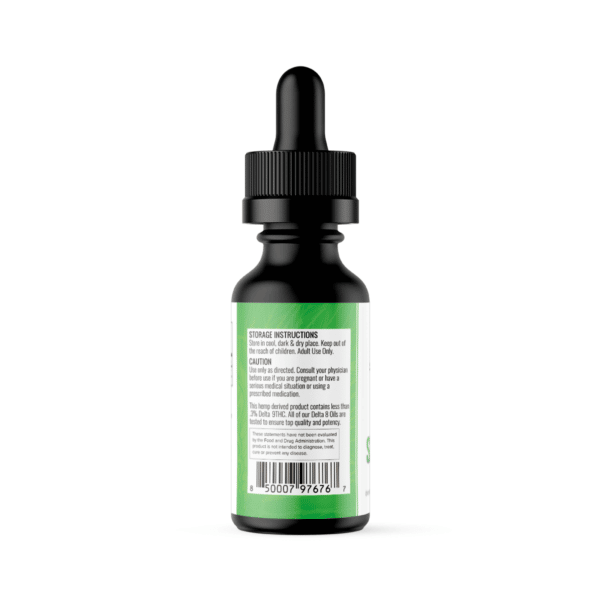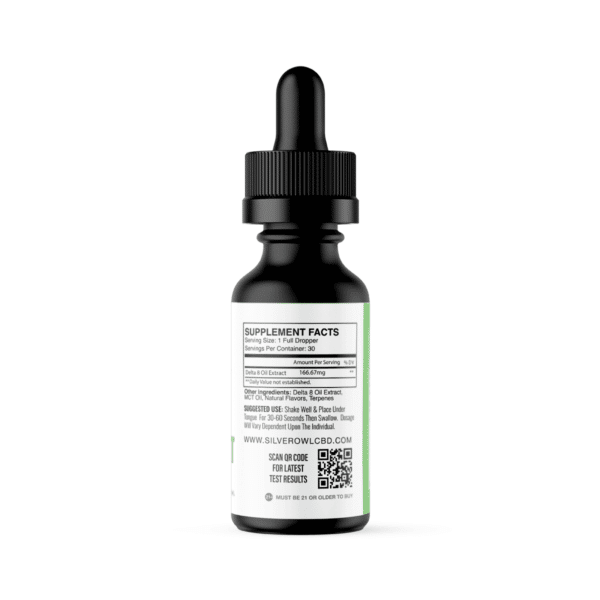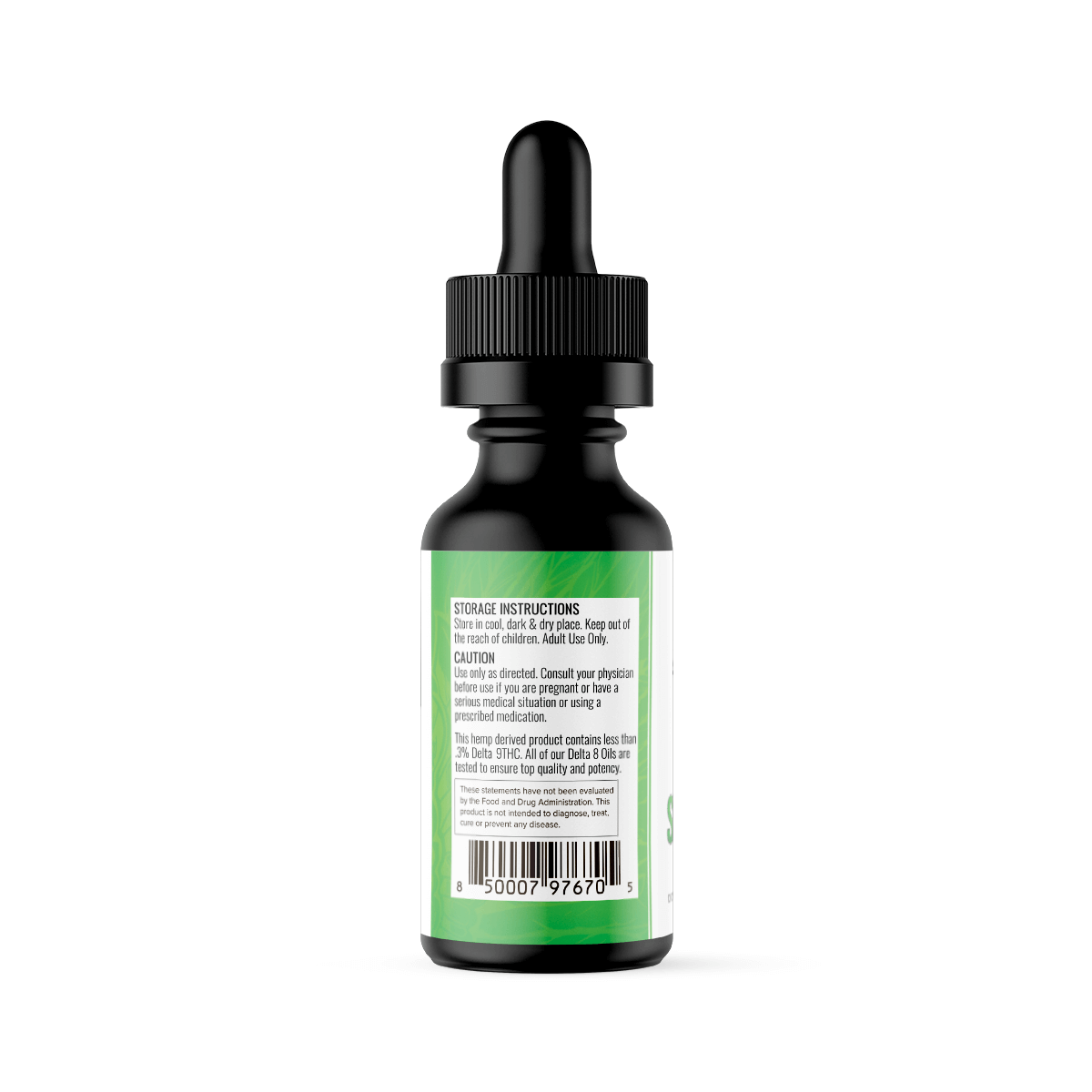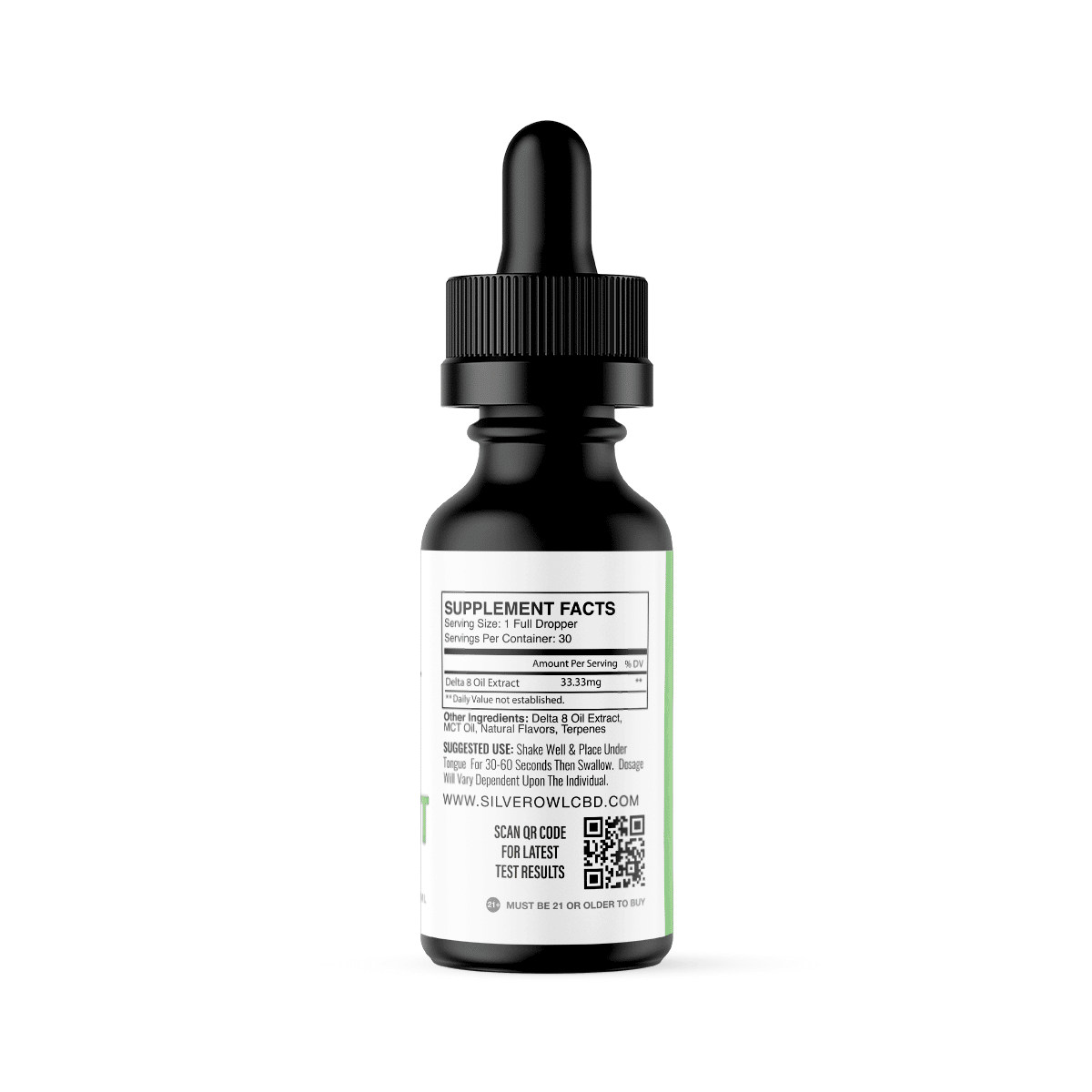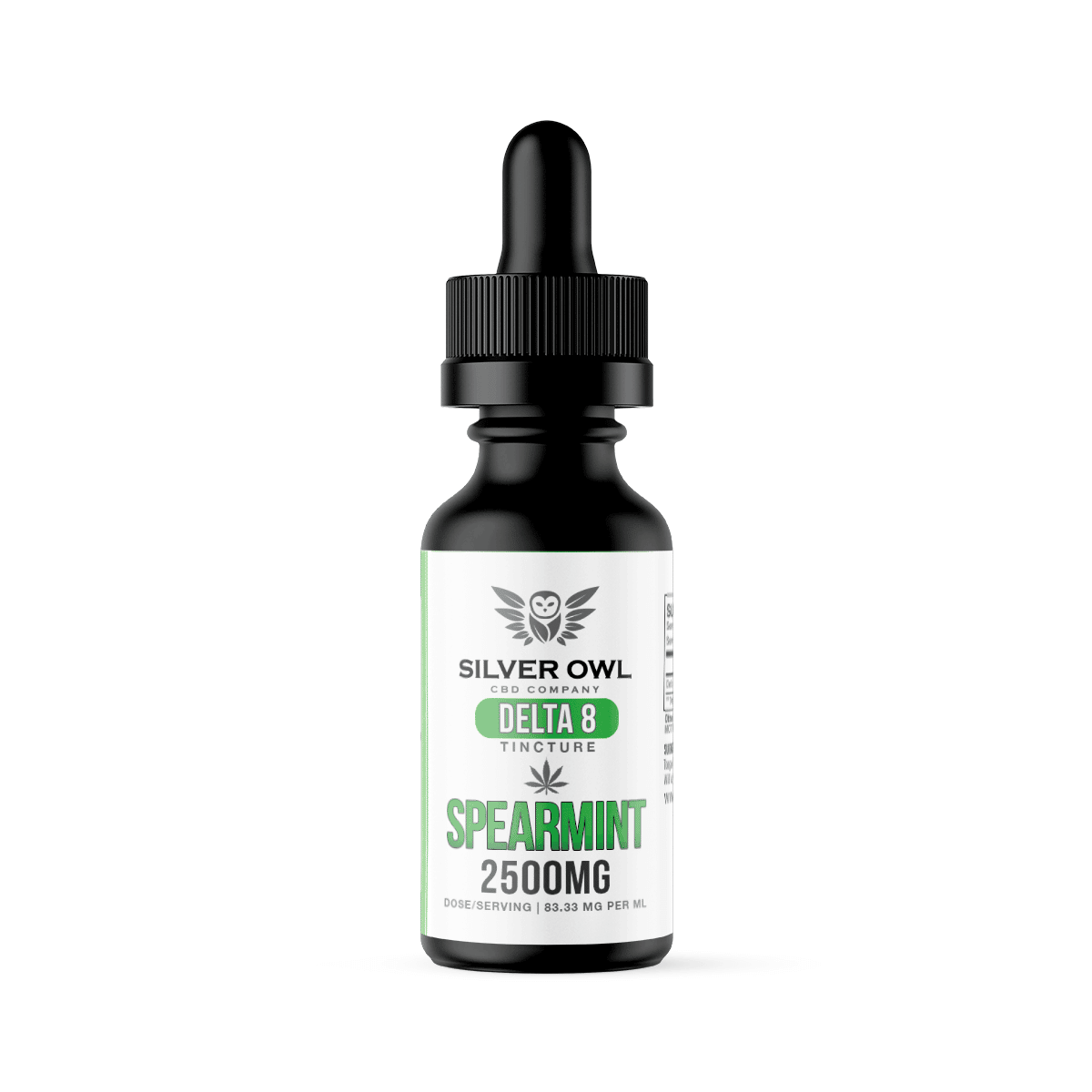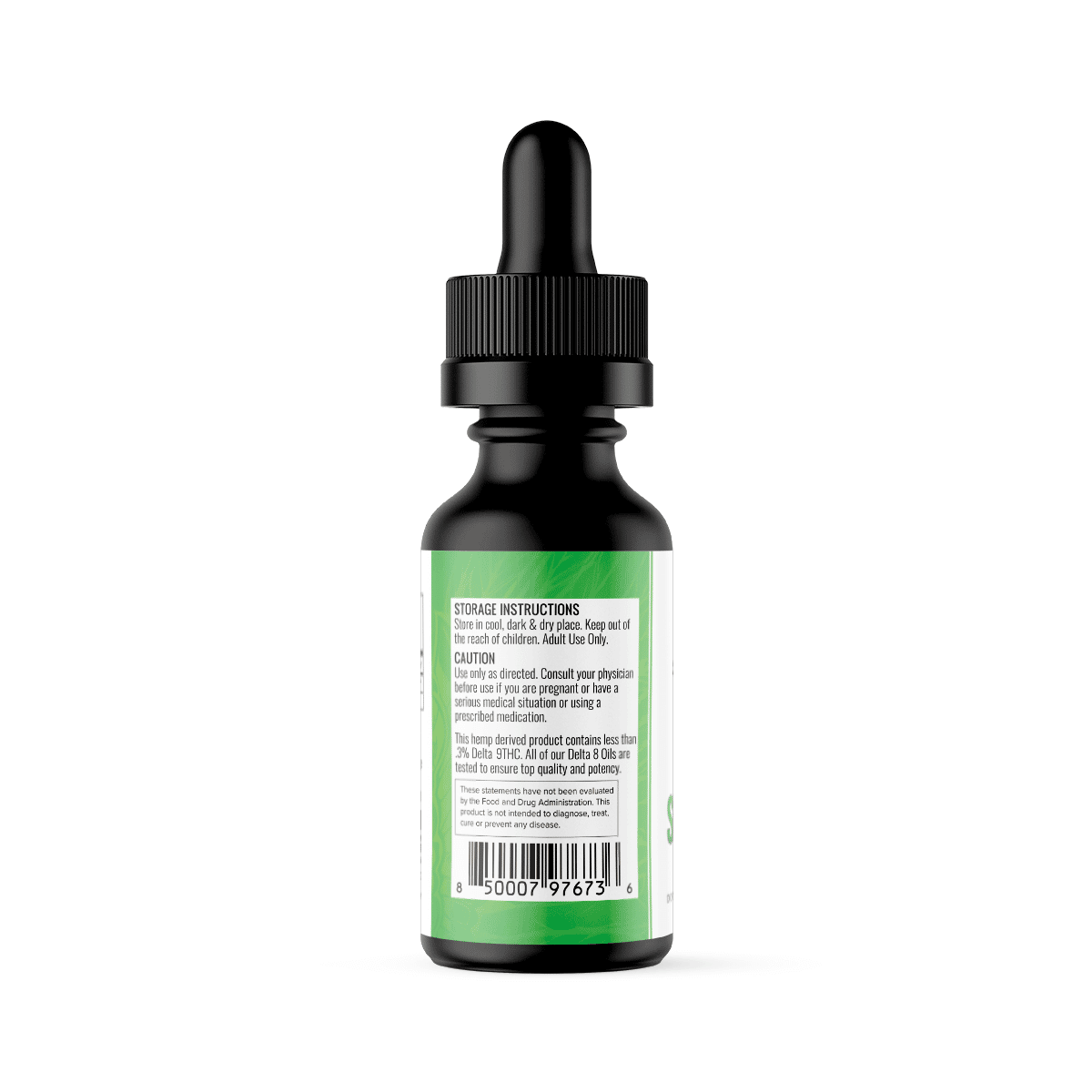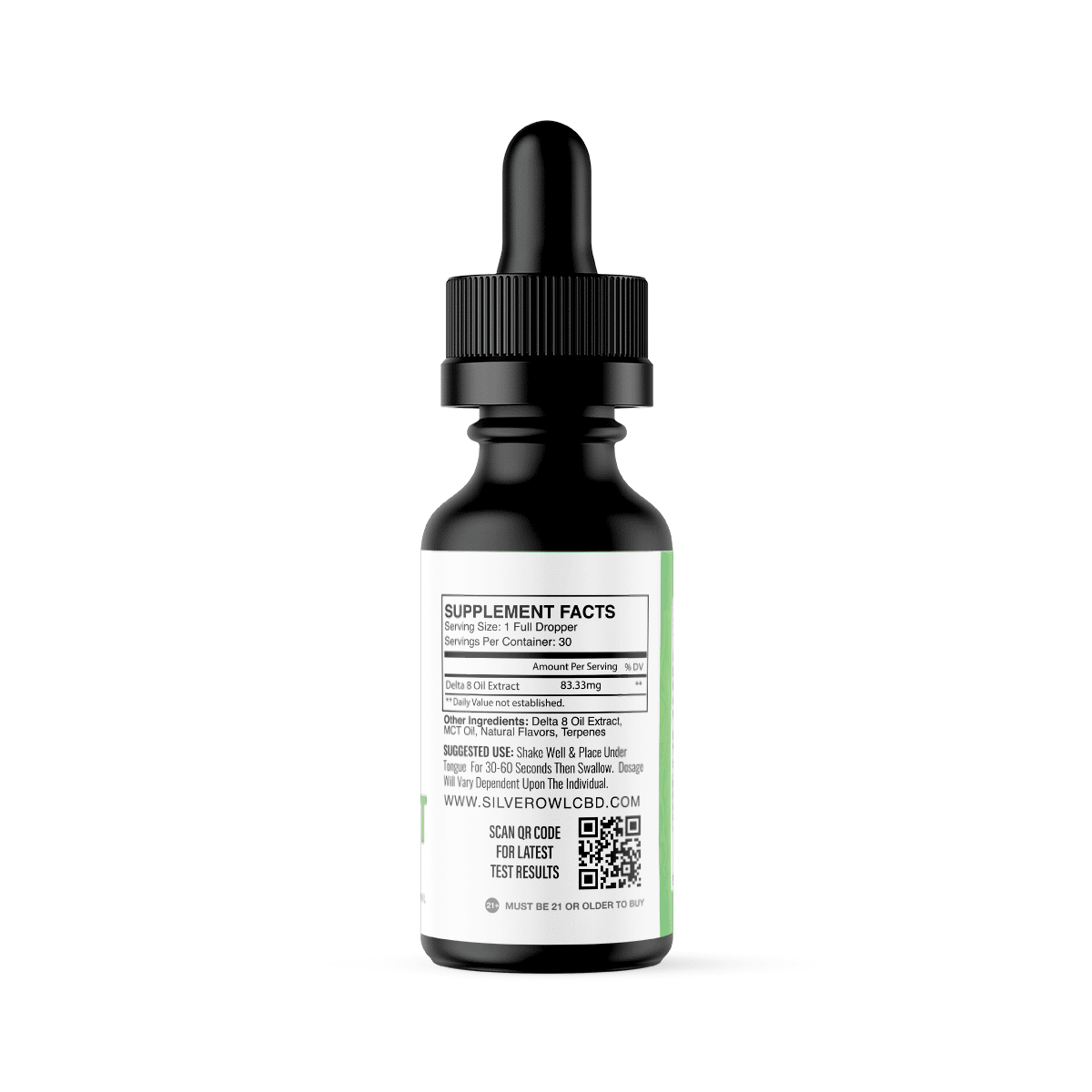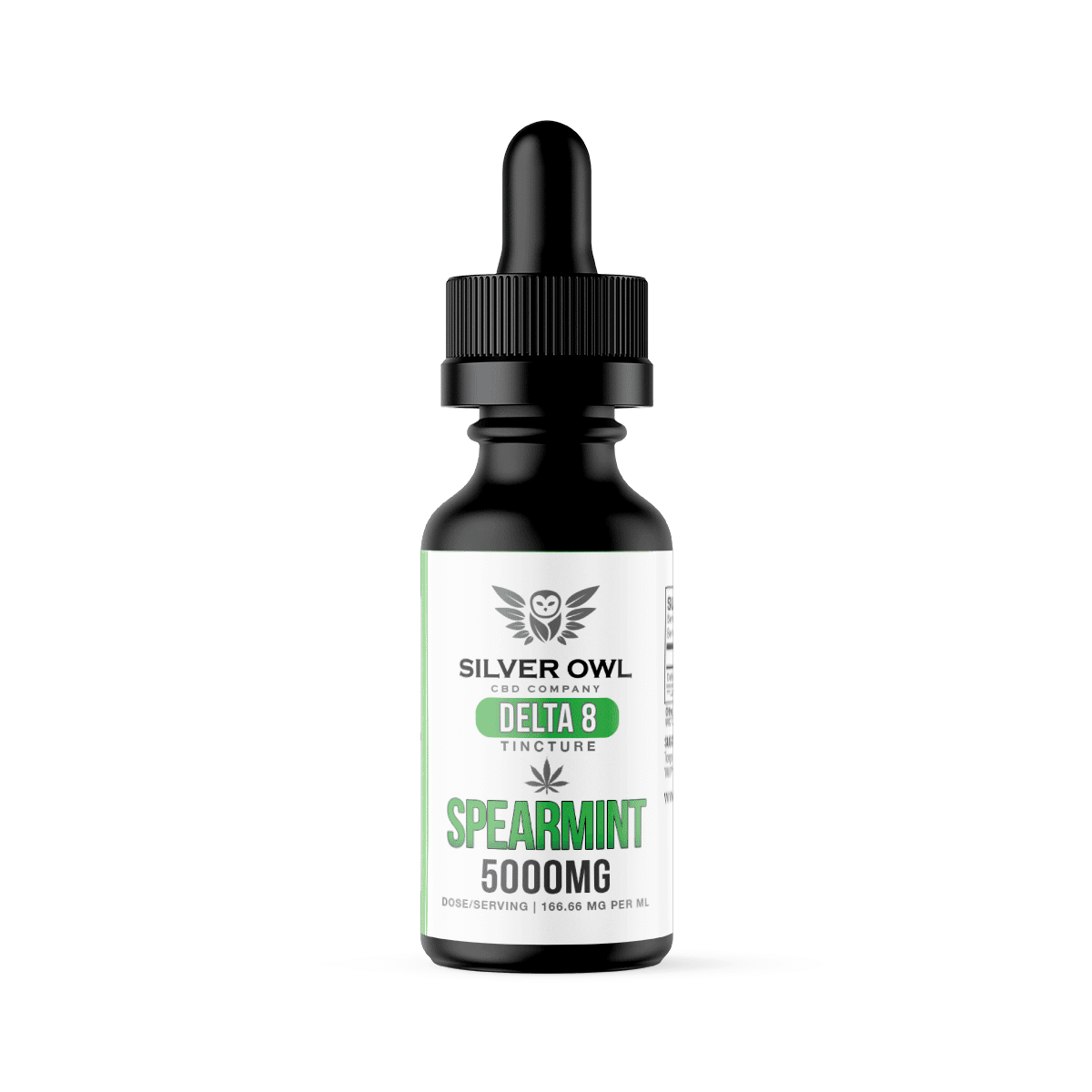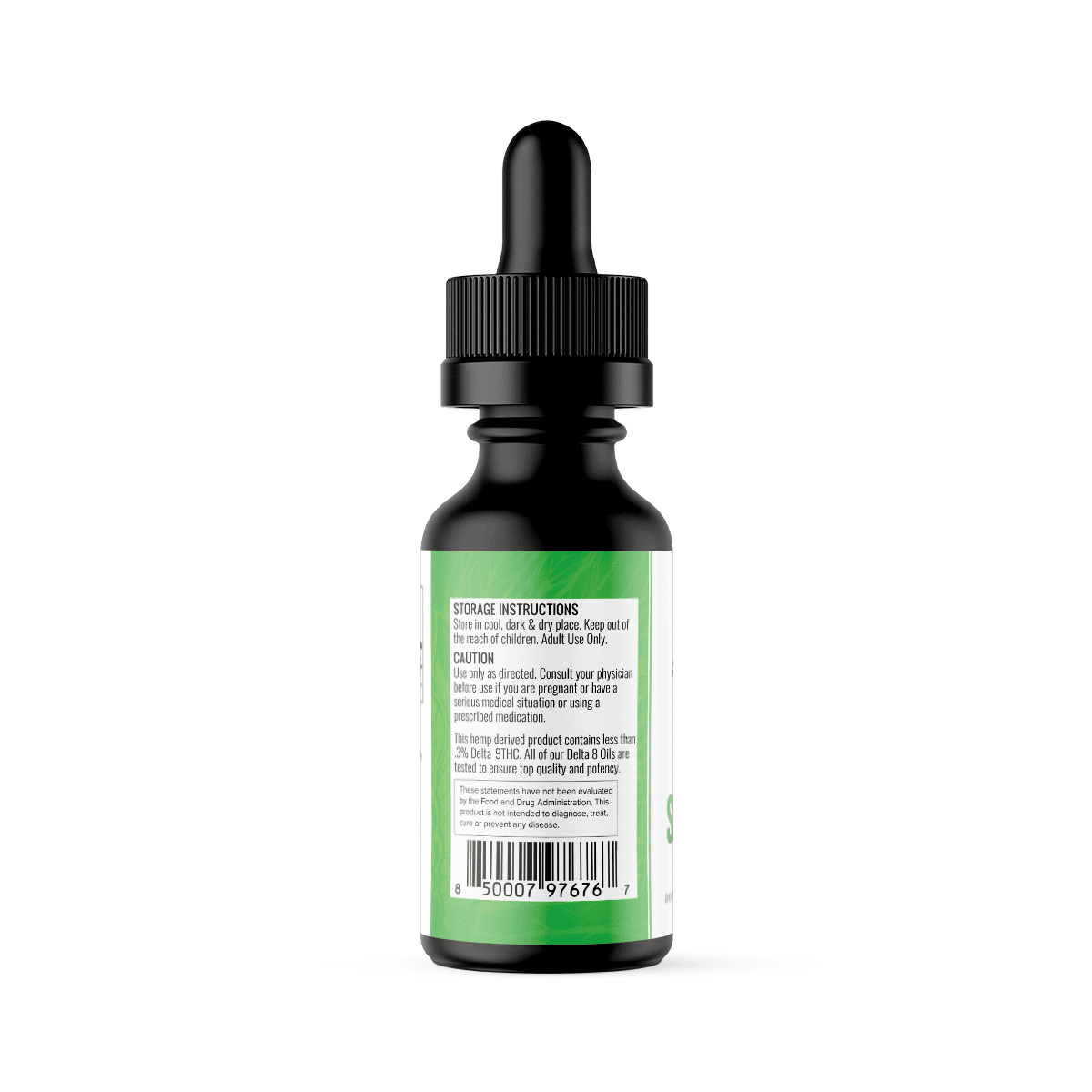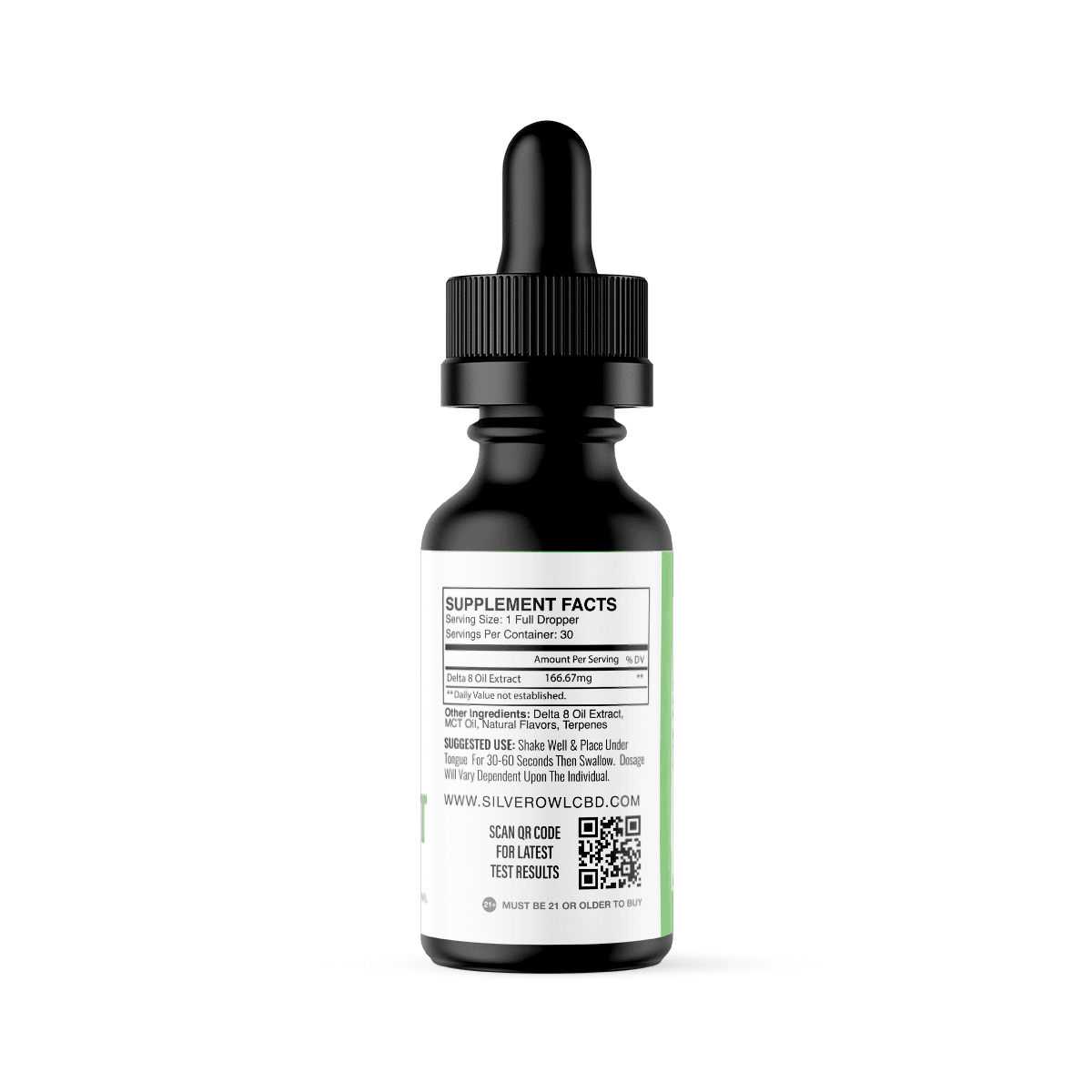 Delta 8 Tinctures Spearmint
$39.99 – $79.99 — or subscribe and save up to 20%
Description
Additional information
The Silver Owl CBD Company's recent work with other hemp derived cannabinoids has led to our most exciting release yet: the Silver Owl Delta 8 Line!
Delta 8 THC (D-8THC) is an analogue and legal alternative to its relative. Unlike the other cannabinoids we've worked with, like CBD and CBG, Delta 8 IS psychoactive- as such we cannot recommend using this before operating any vehicles or heavy machinery. Please exercise caution when using any Delta 8 Products and enjoy responsibly.
Silver Owl Delta 8 Tinctures allow their users the greatest possible doses of D-8 THC at the best prices per milligram, but may take a while longer to kick in than their vaporized counterparts. Don't let that fool you though: you're in for a ride!
Silver Owl Delta 8 Spearmint Tinctures contain Spearmint Essential Oil as an additional ingredient, becoming our fourth flavor of hemp powered tincture and offering a smooth, delicious burst of mint that's perfect after a meal or a long, busy day!
Extract Used: Delta 8 Isolate
Source: Bulk Industrial Hemp
Lineage: Hybrid / Mixed
| | |
| --- | --- |
| Mgs Delta 8 THC | 1,000mg, 2,500mg, 5,000mg |
Amazing for helping me relax and sleep
We started our Delta 8 journey when my husband was diagnosed with cancer. It helped him with pain & sleepless nights. I tried it too because I have always had issues sleeping. I sleep like a teenager!!
Very effective!
It doesn't even take a full dropper to give me the effects I'm looking for!
Just as good…
Medicinally, just as wonderful as the others, I just prefer the lemon.
Amazing product and great experience!!
I got my stuff pretty fast and this stuff worked so fast for me is kicked in hard to and it was awesome!! amazing experience all around!! recommend for sure!!!!
Since I have never taken a Delta 8 before, I had to agree to adjust the dosage so that it would just enough but not too much. I'm taking it for sleep support and after a couple of days working with the dosage. I can honestly say that it it truly helpful. Thank you!
My grandma & I use this daily
My grandma loves these, she actually went through her first bottle faster than I did because she takes a dropper full with breakfast, lunch, dinner and again before bed, whereas most days I skip breakfast. This has helped me with my anxiety and irritability, and has done wonders for her arthritis and neuropathy.
tastes greats
One of the best tasting tinctures ive ever tried, and it tastes good!
Very good!!
This is one of my all time favorite delta 8 products! The flavor is great and this product helps me so much with my anxiety. I recommend it to all of my friends! Silver owl products are the only ones worth buying for all of your CBD and delta 8 needs
Flavor
The spearmint is amazing. It literally tastes like gum. I love that this is so discrete to take during the day and easy to put in my purse.