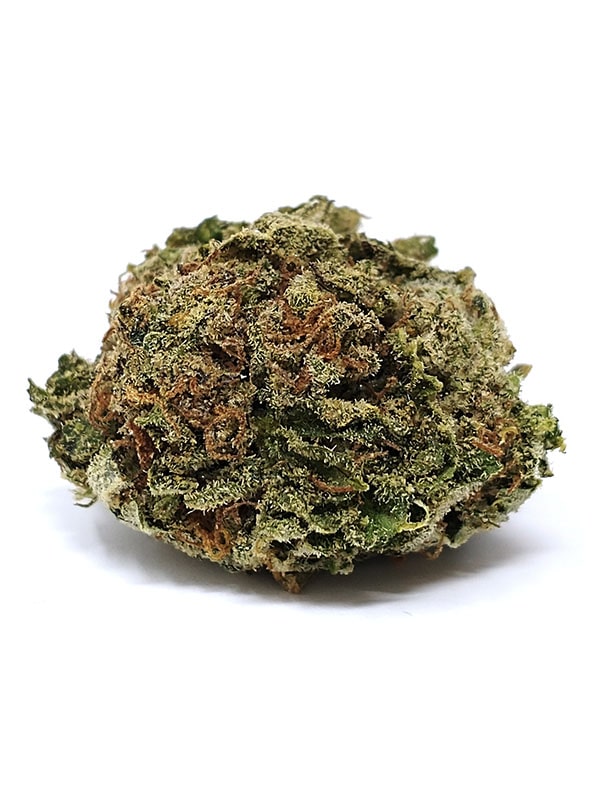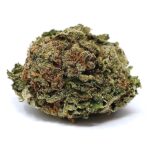 Green Goblin
$20.00 – $800.00
Description
Additional information
Sharing much of its lineage with Silver Owl's Sky High strain, Green Goblin's Warlock father was crossed with a more prominently indica Big Bud mother to produce an almost purely indica child. The resulting flower is very similar to Sky High's buds, but is much more likely to end your day for you if you haven't wrapped it up yourself. So kick those shoes off, get comfortable, spark a wrap full of Green Goblin and we'll see you in the morning!
Just as the nugs themselves are similar, so too are their flavors and fragrances. Pine and eucalyptus notes make themselves much more apparent on the inhales and exhales, but are still not enough to overpower the tastes of fresh berries and citrus blends. If you were hoping we'd release a super heavy indica, you should know we grew Silver Owl Green Goblin for you!
Green Goblin Dominant Cannabinoid: CBDA (19.48%)
Green Goblin THC Content: 0.20%
Indica/Sativa Ratio: 90% / 10%
Lineage: Warlock (Afghani x Skunk) x Big Bud (Afghani x Skunk #1 x Northern Lights)
Please note: Silver Owl Hemp Flower products contain less than 0.3% Delta-9 THC, in compliance with all applicable federal and state laws. Silver Owl Hemp Flower products are not psychoactive, but should not be used by anyone who is pregnant, breastfeeding or otherwise adverse to ingesting trace amounts of THC. If you are concerned about ingesting cannabinoids, including trace amounts of THC, please consult your physician or other licensed medical professional prior to using Silver Owl Hemp Flower products.
| | |
| --- | --- |
| Size | 1 oz, 1 pound, 3.5 grams, 7 grams |
Fitting in
I often find myself hanging out around many stoners. I cannot keep up with them. I normally have a grinder full of green goblin in my back pack for whenever my friends pull out the THC. i load a bowl to myself of the GG and enjoy the plant along with them but without the paranoia and munchies. Hemp lets me hang with the cool kids.
Good Smoke
Honestly this is some of the best CBD flower ive tried so far. Nug structure seems way better, doesnt look stemmy like most CBD bud. In addition it actually taste pretty good, most CBD bud ive tried so far taste like dirt, this actually has a nice piney hint to it. Very much an enjoyable smoke!
Green Goblin
I love the Green goblin good CBD great try I love it for pain and I get good sleep