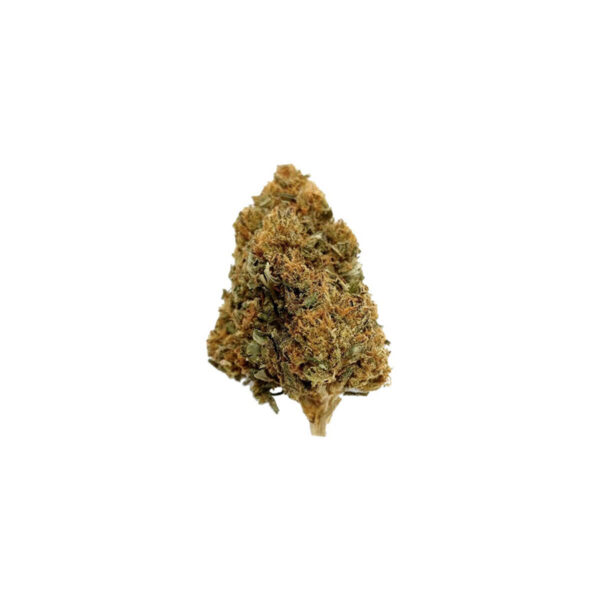 Orange Krush
$9.99 – $600.00 — or subscribe and save up to 20%
Orange Krush Dominant Cannabinoid: CBDA (17.68%)
Monster Goblin Flower Delta-9 THC Content: 0.19%
Indica/Sativa Ratio: 25% / 75%
Lineage: Californian Orange (Unknown Origin) x Blueberry (Purple Thai x Thai)
Description
Additional information
Silver Owl Orange Krush Flower
We couldn't just release a handful of new indica strains without introducing a new sativa strain to the mix, but not every kind of bud can compete with the beauty and the potency of our new Monster Goblin and Grape Goblin strains. However, we're darn good at what we do and know how to cross strains like we were mixing drinks. Enter Silver Owl's Orange Krush strain: a breed that might be our best sativa dominant option yet! 
In order to get our Orange Krush buds to where they're at today, our farmers had to carefully cultivate several phenotypes of two elusive hemp strains until we found the options best suited for producing a strong sativa hybrid. Then, by breeding a Californian Orange male heavily leaning towards its sativa roots with a more mellow but flavorful Blueberry female, we finally found some winning genetics. A few more growth cycles spent perfecting our phenotypes' yields led to the bright orange, sweet-tasting nugs we now have available for your use.
Orange Krush brings out the sweet, tangy and citrus notes from its father on the inhale, then follows with a floral and berry-flavored exhale courtesy of its mother. Sativa effects dominate the vast majority of the experience, but it all wraps up with a slightly indica ending that helps bring its users back down to the ground without completely knocking them out. This clever blend of hype and chill can really rock your next Sunday Funday!
| | |
| --- | --- |
| Size | 1 lb, 3.5 grams, 7 grams, 28 grams |
Dank!
Tasty, tasty bud. 5/5, do recommend.
It's a good mellow feel that I like. No sunk into the couch, just chill and relaxed. Good flavor, no harshness whatsoever. I had to give up the MJ years ago, but this CBD strain is great for anxiety, which I have. It is why I initially did MJ until it caused anxiety. Definitely worth the buy. I'm glad I took the chance and just bought an OZ. You won't be disappointed if you are looking for mellow.
Amazing Amazing Amazing!
From the picture alone I thought it would be good and I was SO right. This had me so relaxed and took my mind off so many things that my day ended up going really well. Without a doubt, i am buying more of Orange Kush.
Great for your work day
Grinds up nice and fluffy and gives a nice relaxed feeling with no drowsiness. I will absolutely be getting more! Nothing but good vibes Orange Krush!