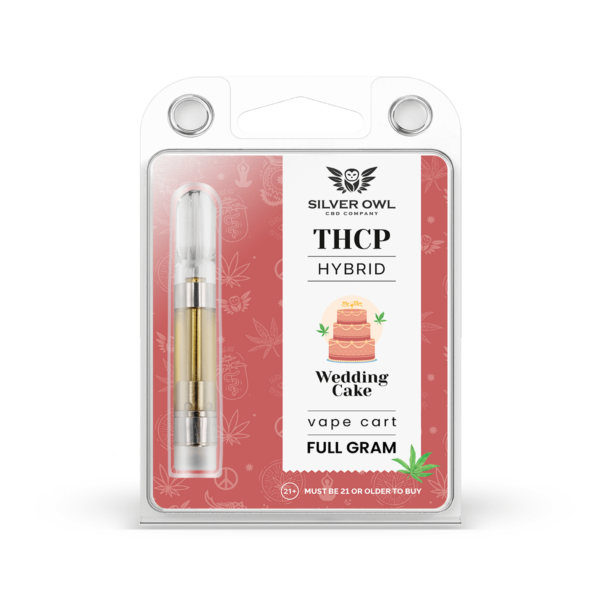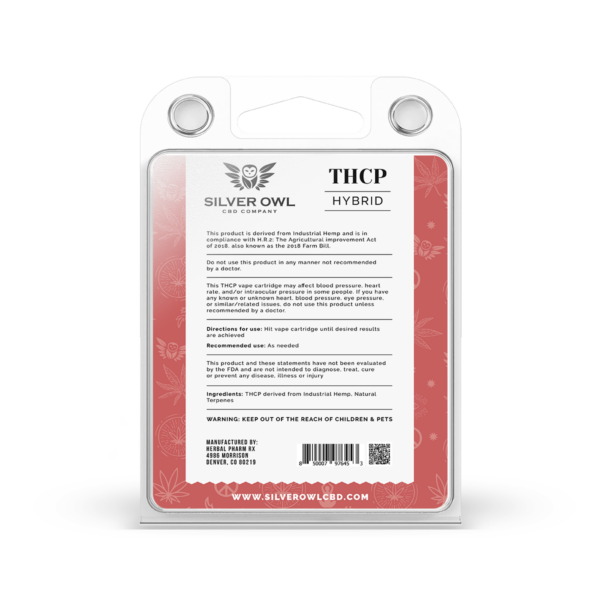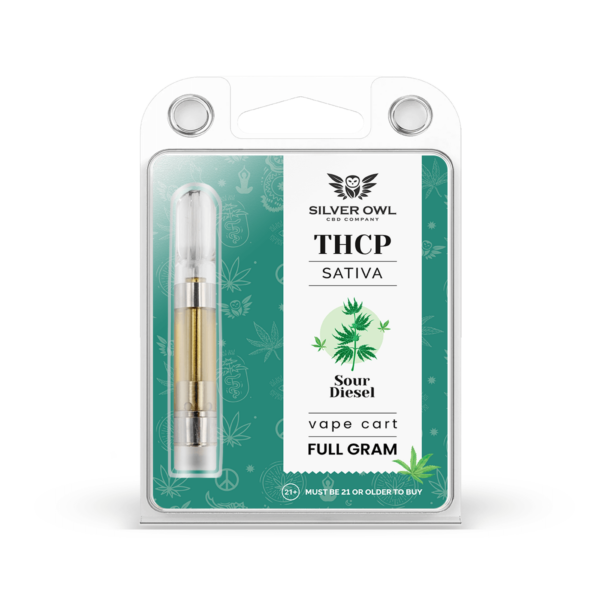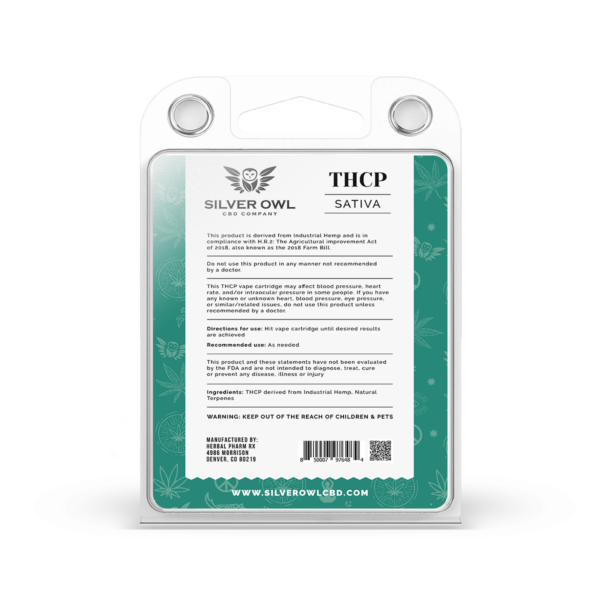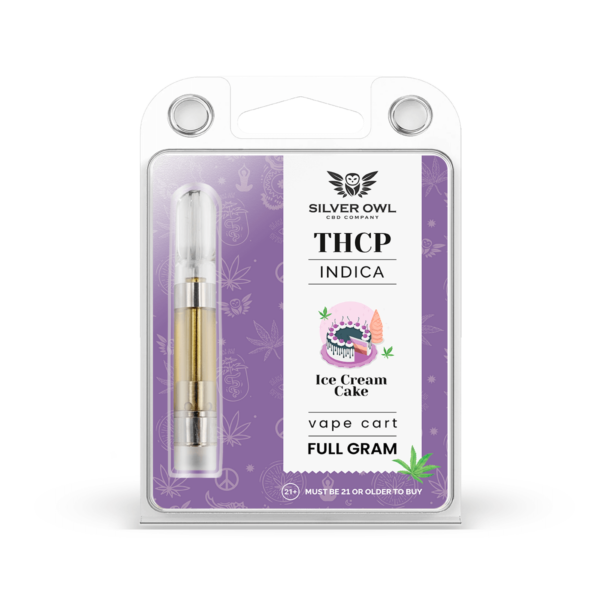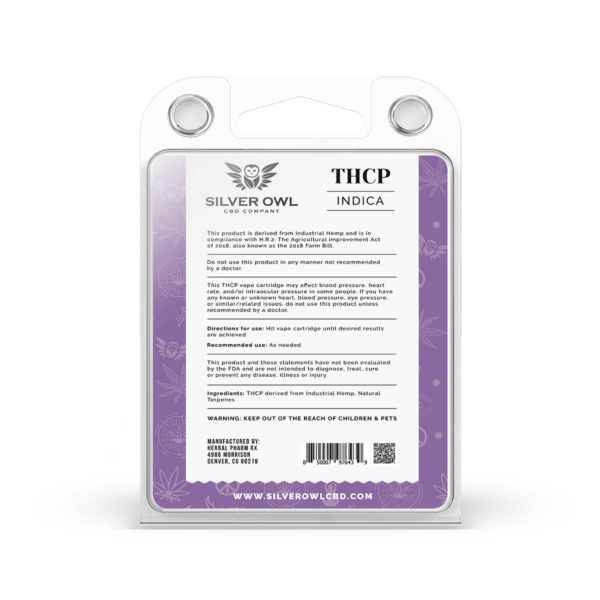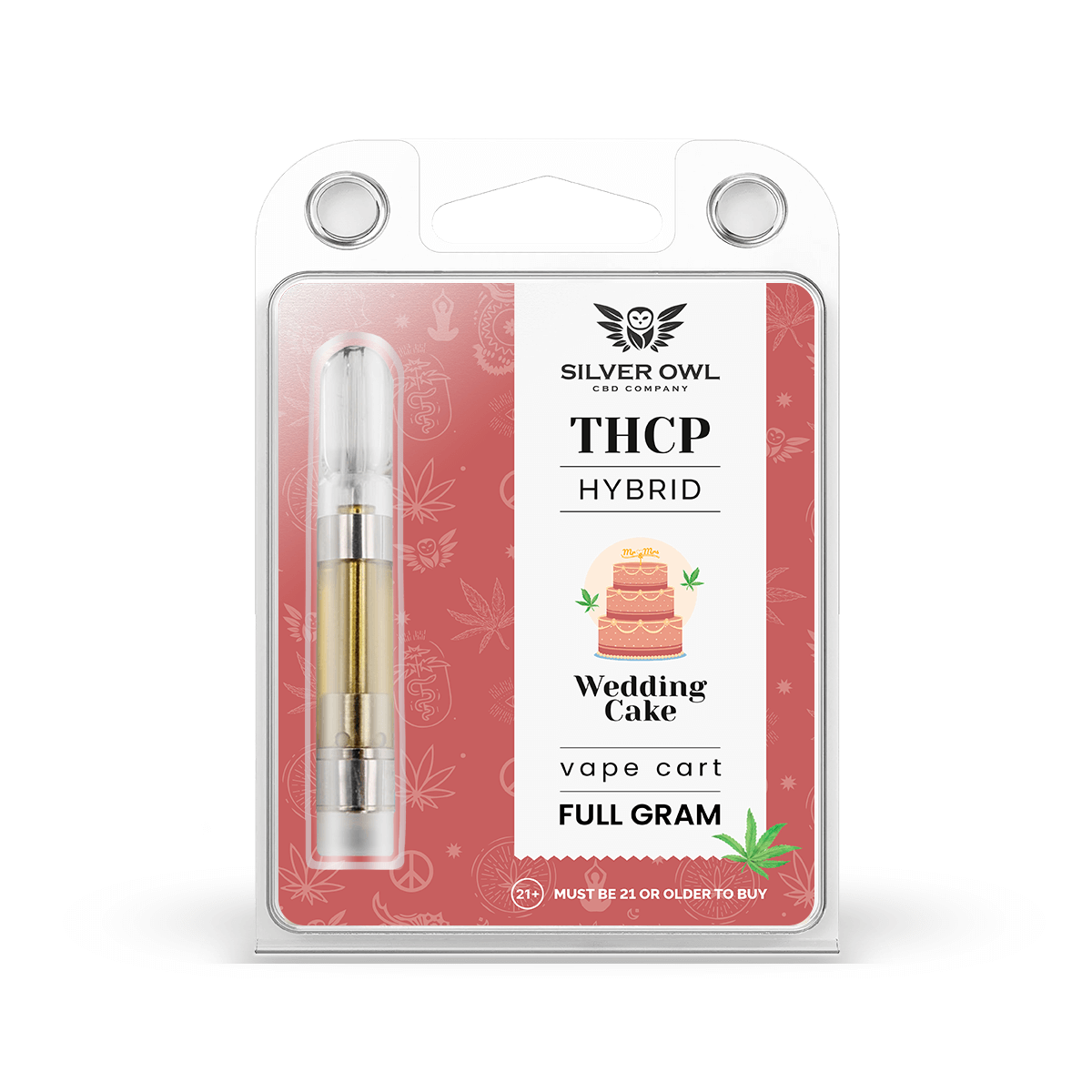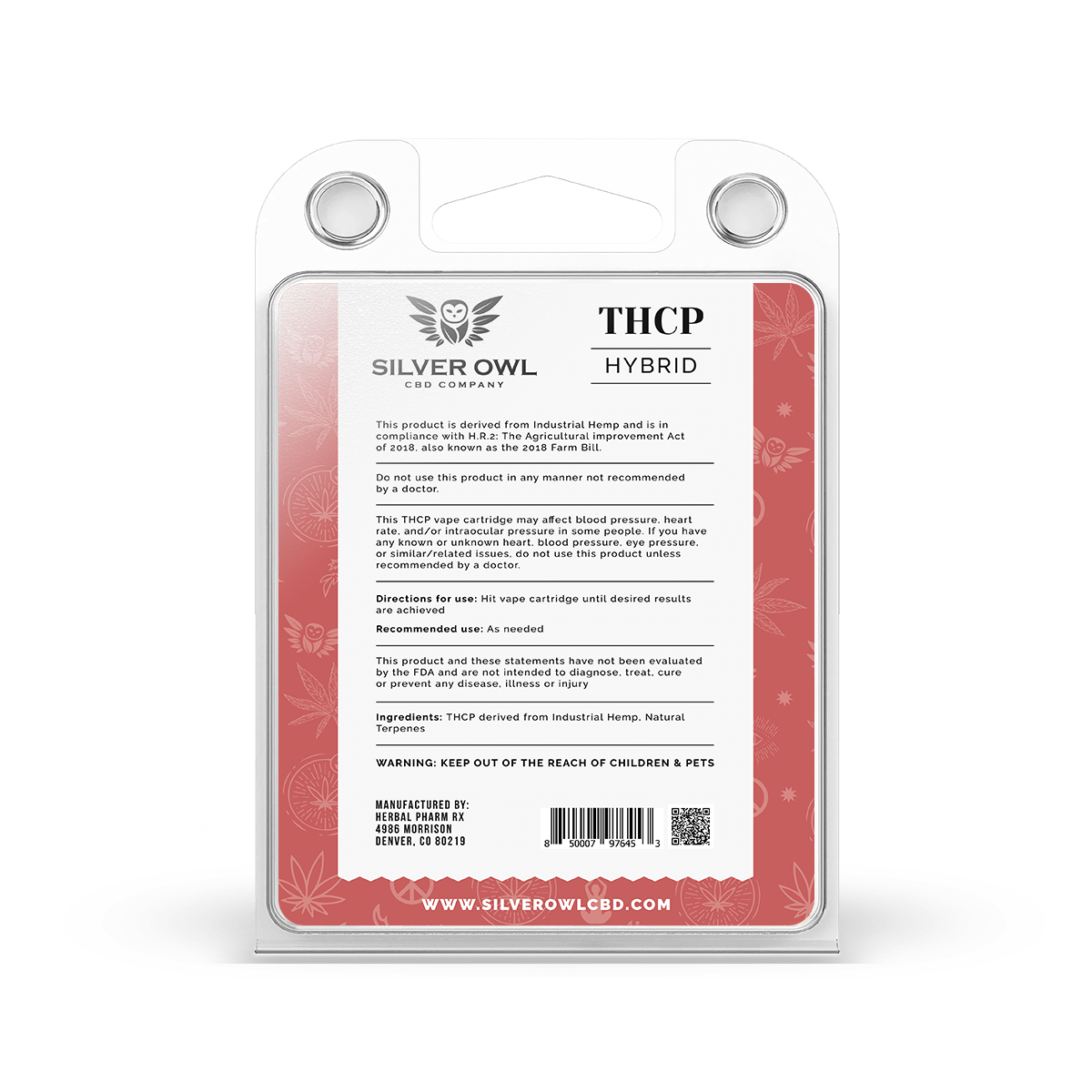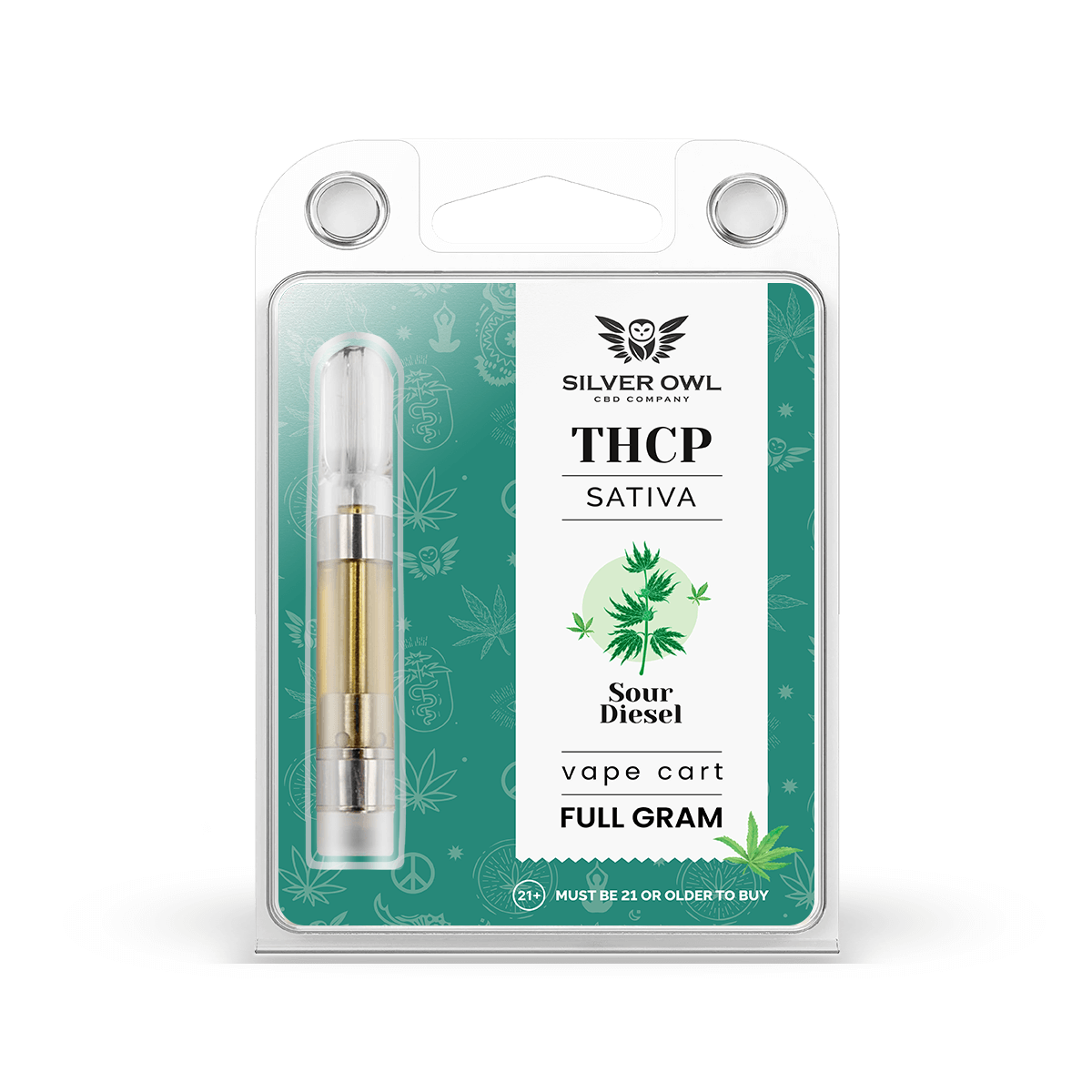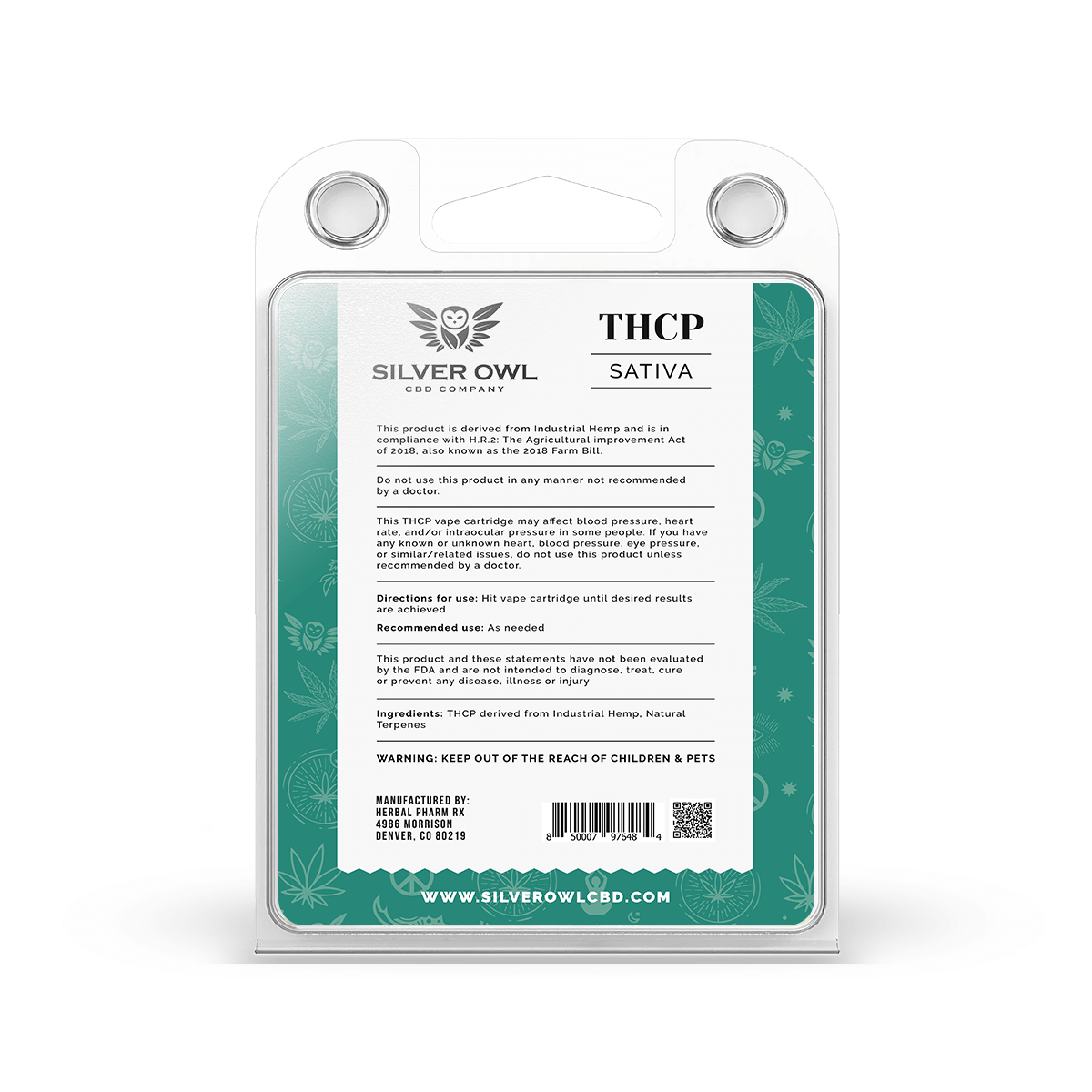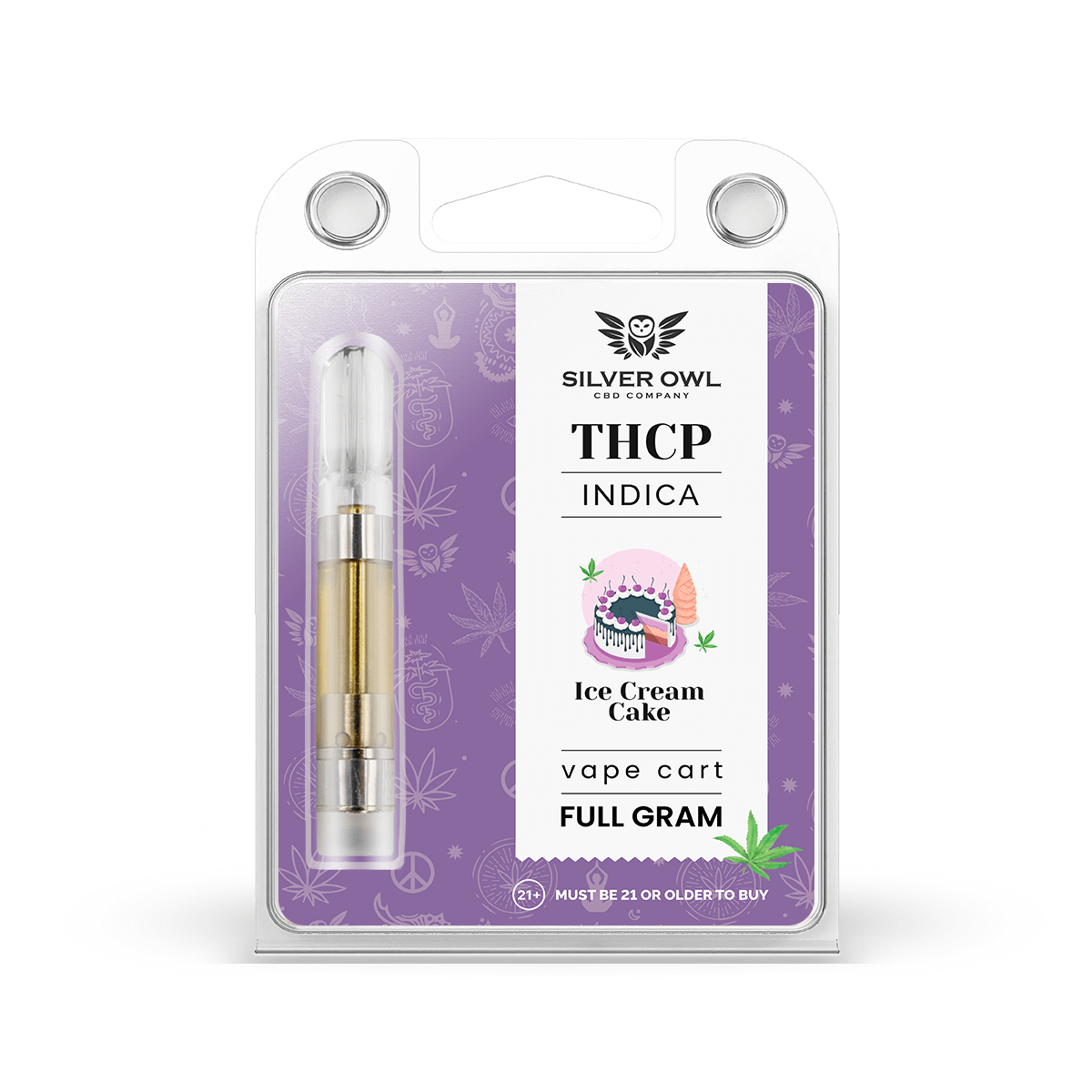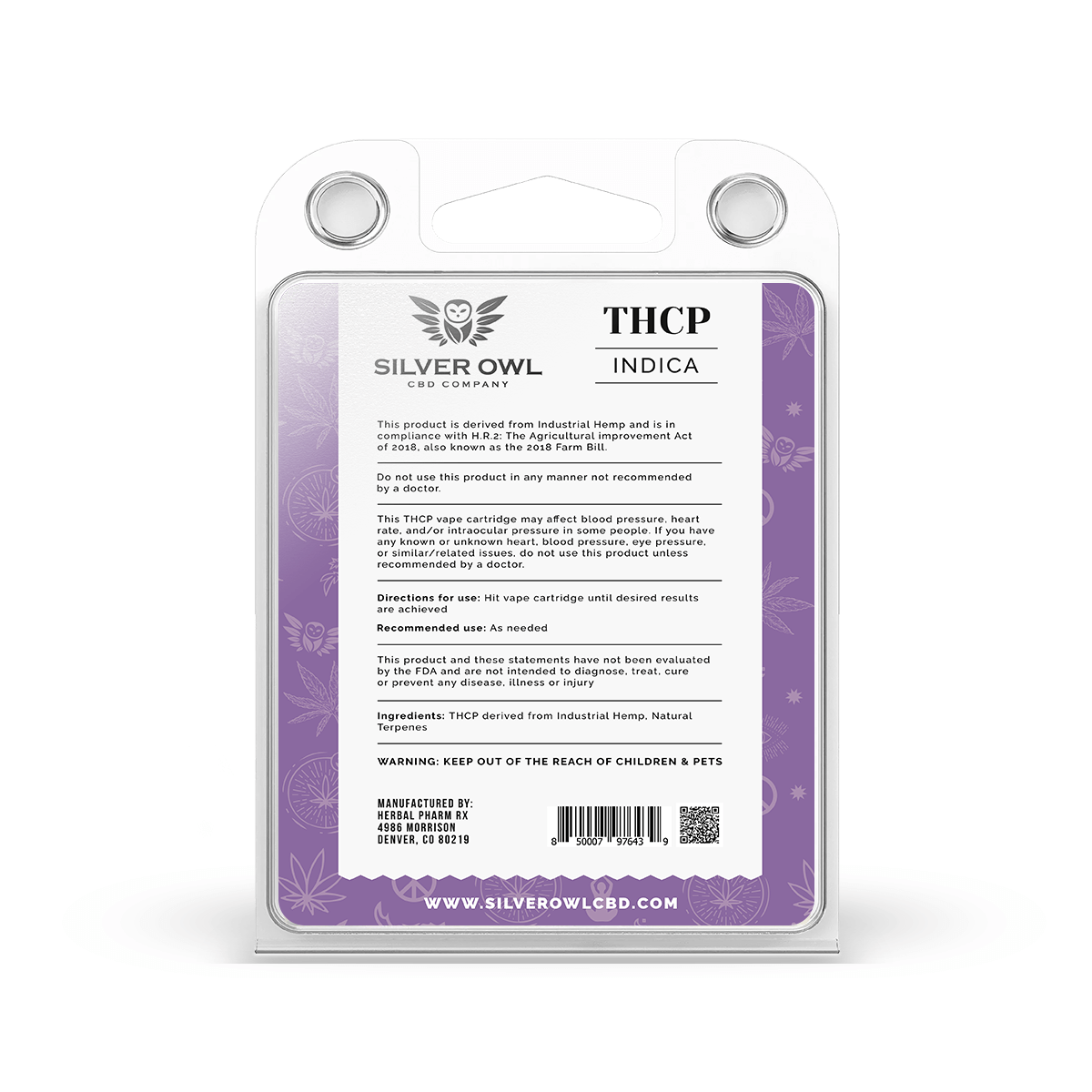 THCP Cartridge
$39.99
THCP Content: 1000MG
Strain Types: Indica, Sativa, Hybrid
Strains: Ice Cream Cake, Sour Diesel, Wedding Cake
Serving Size: 10 to 20 mg
Recommended use: As needed
Ingredients: THCP derived from Industrial Hemp, Natural Terpenes
Brand: Silver Owl
Directions: Hit THCP Cartridge until desired result are achieved.
Description
Additional information
If you've never given THCP a try, a Silver Owl THCP cartridge is the right way to get started. We offer three different THCP strains including Ice Cream Cake (Indica), Sour Diesel (Sativa), and Wedding Cake (Indica-dominant hybrid). Each Silver Owl full-gram THCP cartridge contains 1000mg of THCP. That is enough THCP to last the average enjoyer around a month of moderate use.
If you aren't familiar with THCP or its effects, we'll sum it up here. THCP is remarkably similar to Delta-9 THC with a couple of differences that set them apart. THCP produces similar psychoactive effects as traditional THC, yet with much more potency. THCP's chemical structure allows it to bind to CB1 receptors in the brain around 30 times more effectively than Delta-9 THC, leading to significantly more powerful effects. If you want to learn more about THCP, check out our article all about the compound.
Above all else, all of us at Silver Owl are dedicated to providing the highest quality product to our passionate customers. As a result, all of our hemp-derived products are heavily regulated and tested frequently for any trace amounts of toxins including pesticides, heavy metals, and fungal spores that have been found in lesser brands, especially those imported from overseas. Beyond the lab testing, our entire operation is monitored by the Denver Department of Public Health & Environment (DDPHE). Ultimately, we stand by our product and are comfortable saying that you won't find THCP cartridges of higher quality anywhere else!
| | |
| --- | --- |
| Strain Type | Hybrid, Indica, Sativa |
| Strain | Ice Cream Cake, Sour Diesel, Wedding Cake |
| Brand | Silver Owl |
| Manufacturer | Herbal Pharm RX |