Cannabis vs Hash (Hashish)
Until now we have drawn our knowledge of hash from the tales of the Thousand and One Night, pirate novels, and silver age poetry. Now, with hash being dispensed freely in Dutch coffee shops and Canadian dispensaries, it is possible to separate truth from fiction and fantasy from reality through experience. Let's find out the difference between marijuana and hashish, how the hash is extracted and what to expect from using it – if you're going to experiment on yourself, do it knowingly!
Mind-altering substances can be approached in different ways, but the fact remains that flora lavishes us with magical substances, and the psychedelic experience has become part of the world's culture. Interest in exotic cannabis products like Afghan hashish and Indian charas is fueled by the success of the legalization movement and the expanding range of offerings on the concentrate market.
Table of Contents
What is a hash?
Hash, or hashish, is the oldest cannabis concentrate, dominated by resin separated from the trichomes. If you examine a dried cannabis flower carefully under a microscope, you will see kief, the pollen covering the V-shaped hairs on the buds. The finely dispersed crystals of the buds contain the maximum amount of active ingredients and are worth their weight in gold.
The invention of hash has been attributed to smugglers who were looking for a way to smuggle miracle drugs across the border. It was much easier to sneak one ball of hash from the guards, instead several kilos of the dry mixture and hash. Then as now, hash could always be sold at a profit.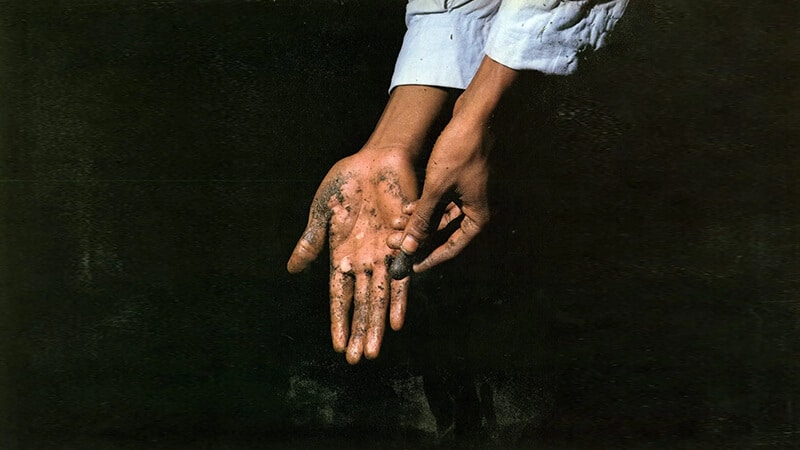 How is it made?
The ancient chronicles describe many ways to make hash, and they all boil down to two recipes, historically established in the regions of traditional hash use.
Classic Afghan hash is made from dried cannabis tops. By repeatedly sifting the plant matter through several sieves with successive decreases in caliber, a large volume of kief is obtained with minimal impurities. Gently rubbing each trichome on the sieve separates it from the inflorescence and gives up the pollen. The powdered kief is then placed on a metal dish and heated over low heat, while boiling water or hot tea is added until the powder turns into a dough. The hard mass is thoroughly kneaded with hands and sometimes with feet, until a dense elastic consistency is achieved. The best quality Afghan hash is said to be dark in color, but in practice, the color can depend on the maturity of the inflorescences. Young buds produce a hash of a light brown and golden hue, mature inflorescences produce a darker hash, and the admixture of crushed leaves and stems gives the product a greenish hue.
To extract kief at home, growers use hash makers, compact devices with several compartments separated by fine-mesh screens. In the upper section they load the plant material, then close the lid tightly and shake the machine several times, which sifts the hemp dust through the meshes and collects at the bottom. Some kief is also obtained by grinding the mixtures on a multi-section grinder: all the dust settles in the lower tier so that not a single crystal is wasted. Powder compacting produces "pucks" – dense blocks of hash. The more intensive the pressing, the harder the briquette.
The color of hash is often used to predict its effect on the body: light varieties have a pronounced psychedelic effect, while red and black hash prefer to impart a deep muscular relaxation and languid bliss. Regional variations may differ from the standard with some technological nuances that give the product its specific flavor and aromatic qualities:
Moroccan hash is chocolate-like in appearance; it varies in color from dark brown to dark green depending on the maturity of the plant and the length of drying time; it is hard and brittle in texture and can acquire a grassy flavor. Less common is a soft yellow hash that resembles halva or marzipan.
Lebanese hash is made from mature inflorescences dried directly in the field, resulting in a reddish-brown color; it can have a concentrated spicy flavor that will take some getting used to.
Pakistani hash draws attention with its charcoal-black color and bright musky aroma, which is achieved through three months of aging briquettes in sheep or goat leather.
Turkish hash is characterized by great hardness; when burned, it produces a pleasant soft smoke with light spicy notes.
An Indian variety of hash, charas, is made from fresh buds, and even in our advanced times, predominantly made by hand. The bud or cone is pressed between the palms of the hands and rubbed until the hands are covered with a layer of viscous resin, which in slang is called plasticine. The resin plaque is carefully peeled off and rolled into balls. As a rule, Indian hash is not as potent as Afghan hash, and the smoke does not tear the throat. The consistency of charas resembles a cream that hardens in the air, but if you heat it up and start crushing it, it quickly returns to its original malleable state.
India has its way of making hash, based on local customs. The delicate Manali variety of charas is particularly prized and smokes amazingly easily, exuding the dense floral aroma of fresh buds.

This delicacy looks very funny: the balls appear dark on the outside, but green or yellow when cut. In Amsterdam's coffee shops, you have to pay between 20 and 30 euros for a single smoke, but it will satisfy even the most discerning gourmand!

Nepalese "temple balls" are made in much the same way as charas; the only difference is that the raw material is dried buds, not fresh, which makes the aromatic bouquet of smoke more expressive and spicy.

The Nepalese say that making hash is akin to meditation: you must concentrate fully on what you're doing to get a great product.
These days, you can make hash in a less hassle-free way by stirring and shaking the stout in an ice pack. The result is bubble hash, an inexpensive pasty concentrate with conspicuous flavor characteristics. The undemanding nature of the raw material is another reason for the popularity of bubble hash: many have managed to get a decent product from not-at-all-elite varieties of cannabis and even from trim!
Hash is consumed in the same ways as marijuana: the grated hash is stuffed into joints, pipes, and bongs, taken orally in the form of pills, or added to baked goods. Older Stoners often mix flower with hash: a joint with a pinch of hash is good for breaking through the toluol and bringing back the sharpness of the sensation.
Taste and aromatic qualities
The concentration of cannabinoids has a direct impact on the taste experience. On the one hand, hash provides a spicier, richer flavor that leaves a lingering aftertaste. On the other hand, the strong taste of hash is more irritating to the mucous membranes, causing coughs and stuffy throats. Lebanese and Pakistani hash are downright smoky!
There are still some terpenes in marijuana, so it boasts a more varied palette, with fruity, floral and herbal sparks. The taste of buds is perceived as lighter and fresher: if hash reeks of tropical heat, marijuana breath seems like a whiff of spring wind.
The flavor profiles of cannabis products are also influenced by cannabis varieties, growing conditions and preparation techniques. Each plant has a unique flavor and aroma bouquet, and whether it manifests depends on experience, skill, and not least of all on the appliance that mediates between you and Jah. A burnt stout will be bitter and smoldering when not fully heated; with an admixture of smoke, the oddest stout is no fun.
For this reason, many cannabis connoisseurs give up smoking and switch to vaporizers with controlled heating, which do not allow combustion of any kind. With a gradual increase in temperature, the active compounds evaporate gradually, and each cannabinoid has time to resound in a symphony of flavor, coloring the experience with hitherto unseen tones.
Hash and Marijuana
Hash is a concentrated product made from cannabis resin. During the flowering period, the cannabis resin contains the maximum number of psychoactive substances, with the main psychedelic ingredient, tetrahydrocannabinol (THC), accounting for 40% to 60% of the mass of the finished product. As a result, hash has a faster and stronger effect. However, the risk of having a bad trip is several times higher because the effect of THC is not balanced by other ingredients. While flower is loyal to everyone, hash is an option for the advanced user.
A common practice in countries where marijuana has been legalized is to make sweets and drinks with hash, terpene additives. Supermarkets in Canada, you can buy cupcakes, candy, lollipops, chocolates, and chewing gum with marijuana, while in Europe you can taste the surprise candy in specialized outlets like Dutch coffee shops and Spanish canna clubs.
In the East, cannabinoid treats are traditionally used in Indian and Buddhist religious ceremonies:
In Rajasthan, bhang is used to make rocket munnaka candies and sweet golis balls, which are usually served with hemp tea.
During the Holi, Janmashtami, Navaratri, Maha Shivaratri, and Diwali festivals, everyone is invited to try the traditional bhang lassi, a yogurt mixed with cannabis leaf extract and fragrant oriental spices.
Melted ghee with the addition of mashed buds is a rather popular street treat in India. Milk fat dissolves cannabinoids and improves the absorption of active ingredients.
Before consuming marijuana in any form, it must be shredded to release the flavor and allow it to burn more effectively. This can be done with a grinder, a multi-level disc-shaped container that keeps your hands free from cuts and pungent odor. The simplest grinders consist of two compartments: the cutting elements are placed on top; the shredded stuff is sifted into the lower section through a sieve.
Technological differences give products different properties: weed and hash have different effects on the psyche and physiology, which should be considered before giving preference to one or the other product. When comparing the effects of marijuana and cannabis, look for three main criteria, and then you'll know if it's worth pursuing exotic sensations or if it's better not to change your old habits.
marijuana addiction is less common than addiction to hash. Among inveterate weed smokers who use more than twice a week, addiction develops in only 9% of active users, and when smoking hashish, 20-30% of users after taking 10-20 doses at short intervals had a persistent desire to repeat the experience.
It should be noted, however, that both hash and marijuana are only partially addictive. Cannabis metabolites are not incorporated into the metabolism, so giving up weed and hash is no more difficult than giving up fatty foods or sweets. The adverse effects of lingering stoners go away after 2-3 weeks of abstinence, once the last of the THC metabolites have been utilized.
In addition, CBD and terpenes have been found to smooth out the unpleasant effects of taking high doses of THC, so overdosing on marijuana is not as dangerous as abusing hashish or any other concentrates. If the dose goes up to 150-200 mg of hash per kilogram of weight, there is a serious risk of falling into psychosis with periodic flashbacks. However, when consciously consuming the gifts of Jah, overdosing rarely happens – it is enough to follow your sensations and not to allow yourself too much.
It is also important to control the quality of hash and buy only from trusted dealers. Unscrupulous sellers often sell cheap synthetic hash, which, unlike natural hash, can get you hooked. Before you try something new and unusual, ask yourself: could the substance you are buying be something else?
The way cannabinoids are ingested also affects the sensation. The fastest onset occurs when psychoactive compounds are inhaled with vapor and smoke. Once absorbed by the dense capillary network in the mucous membranes, the active substance enters the bloodstream. Consumption of cannabis products in baked goods and sweets postpones getting high, but the effect lasts much longer.
Every Stoner understands convenience. For example, marijuana is more versatile – it can be smoked, vaporized, ingested, and extracted. It's just a matter of having good equipment, and capable hands will do the rest.
There are many ways to use it, and smoking marijuana is not the only way to experience it. Advanced young people prefer to inhale pure concentrated vapor instead of smoke and are leaning on vaporizers, while the old-school Rasta still puffs on joints and pipes.
In turn, the hash also gives the user freedom of action. You can do the same with concentrates as you do with flower, except you can't turn hash back into buds. But hash is unrivaled in the art of conspiracy: small slices and balls of hash are conveniently stored, hidden, and transported in small caches that do not let the scandalous smell enter the public.
Now that you have all the inputs, you'll have no trouble figuring out your relationship with hash. We'll support any endeavor and match you with the world's best accessories, whether it's for hash or flower