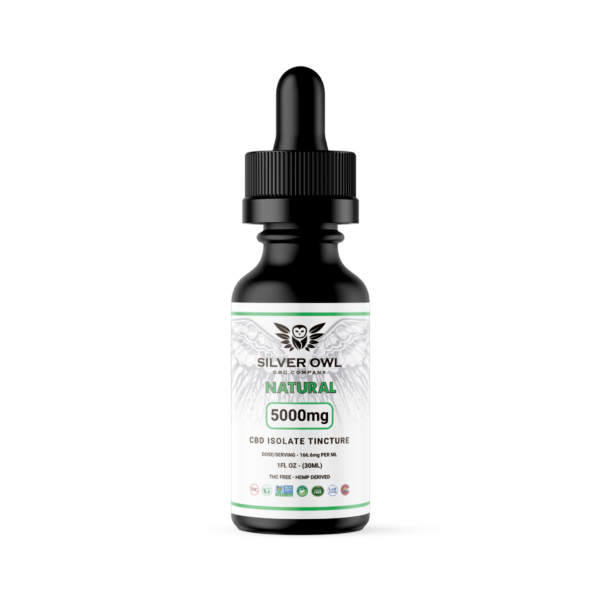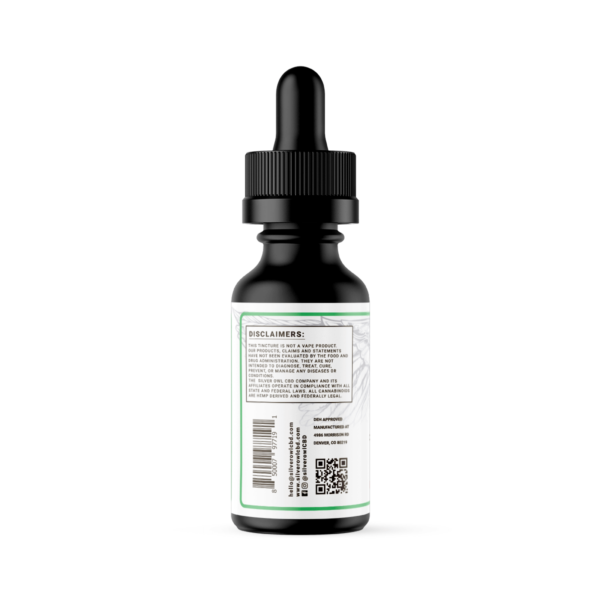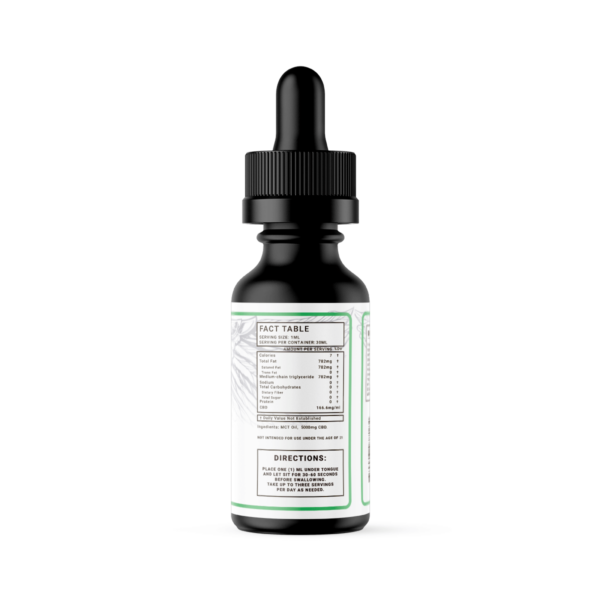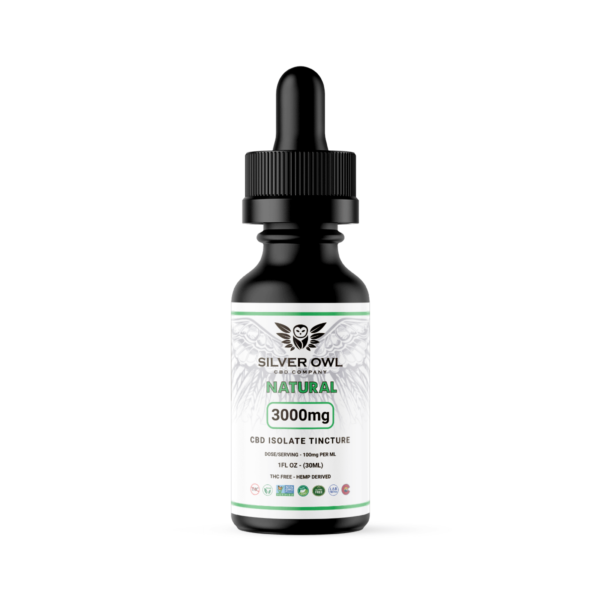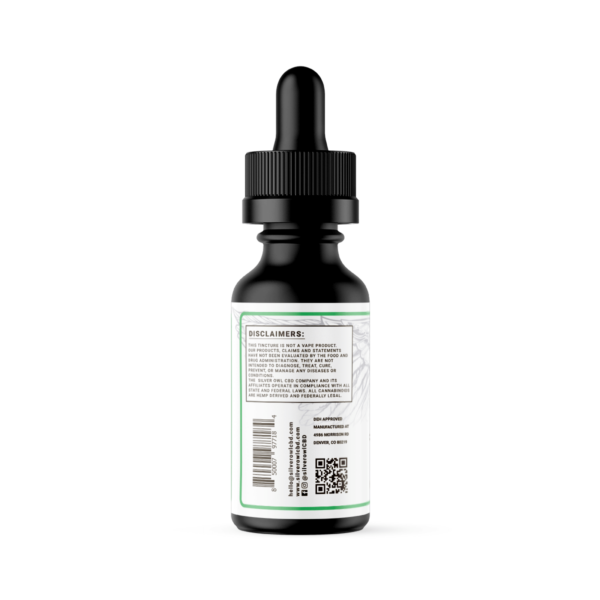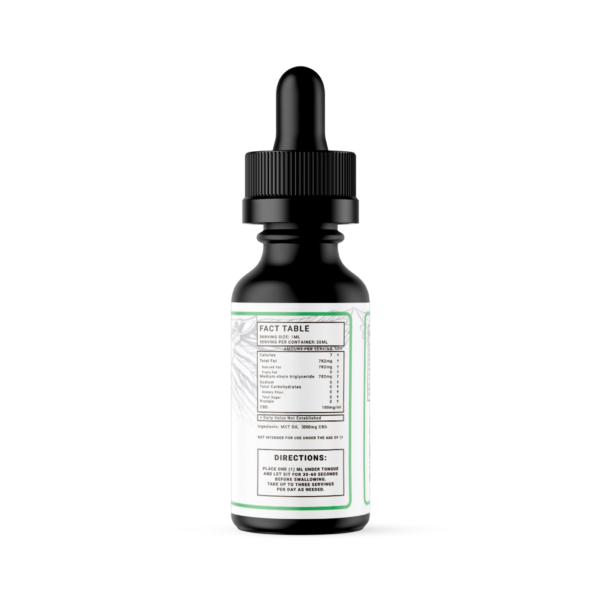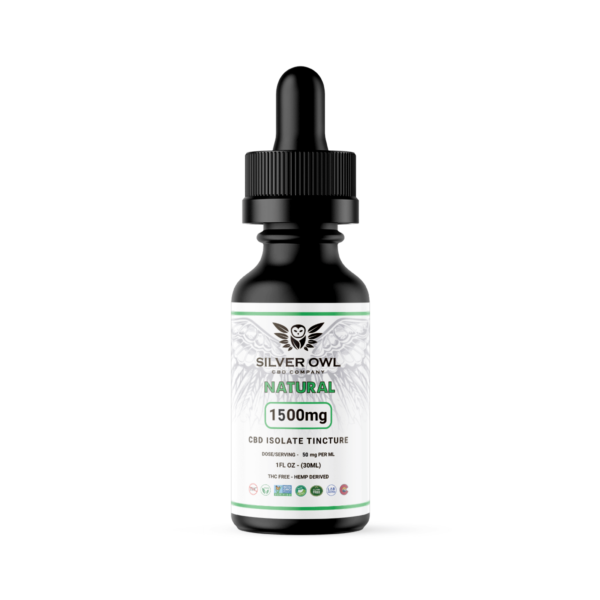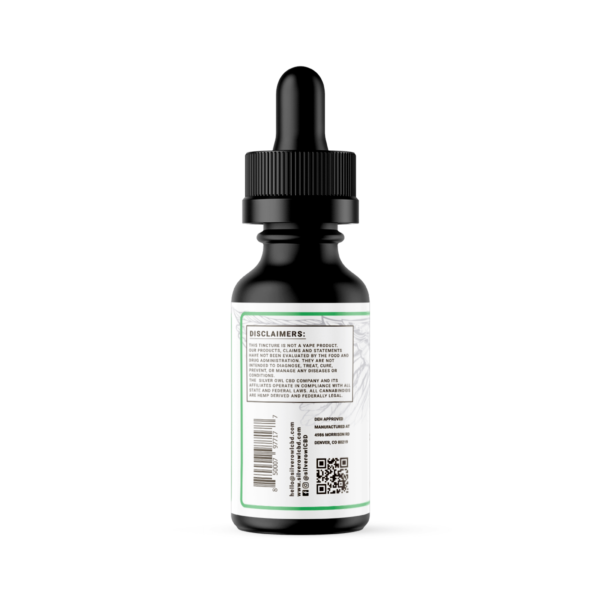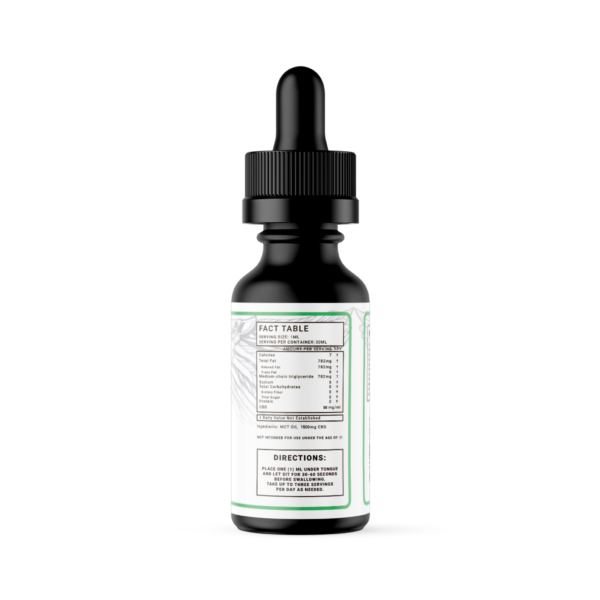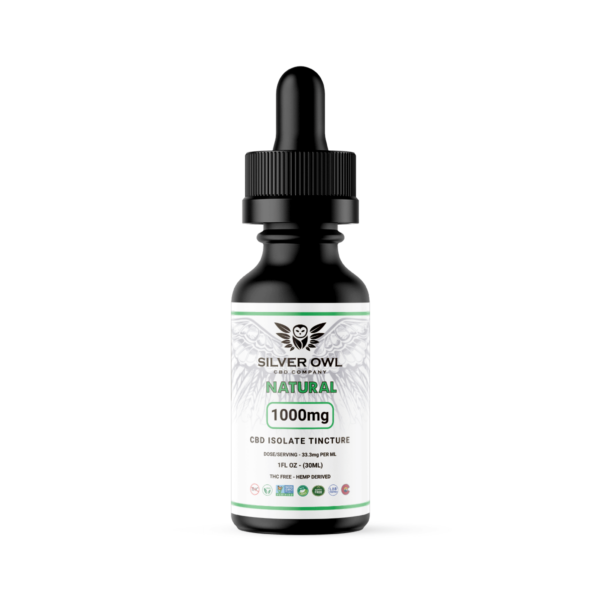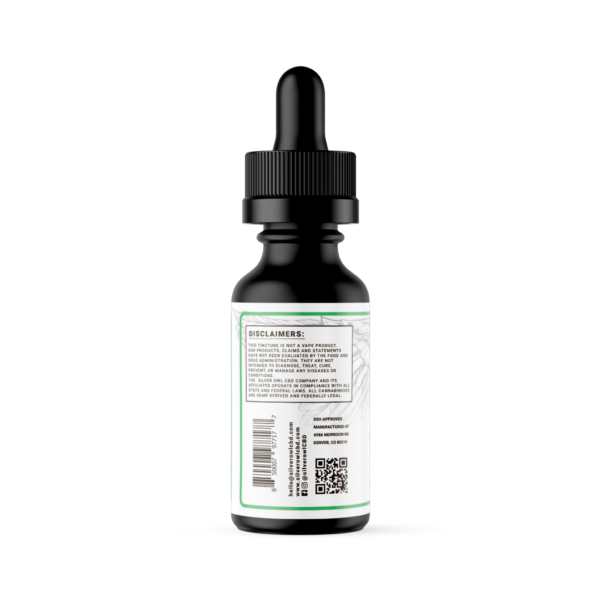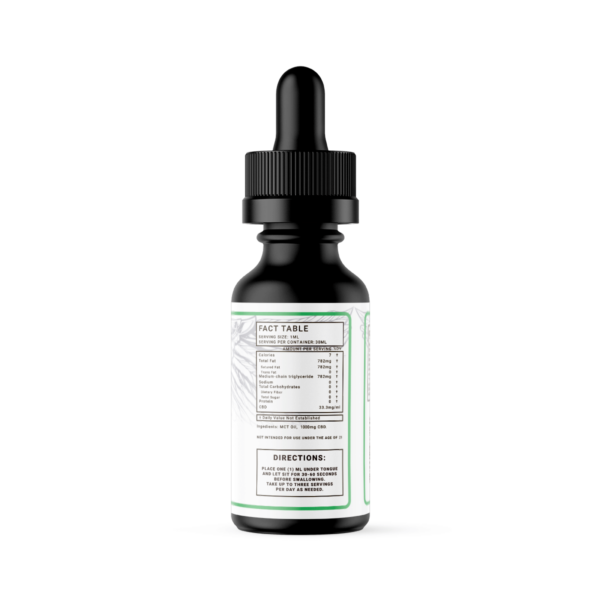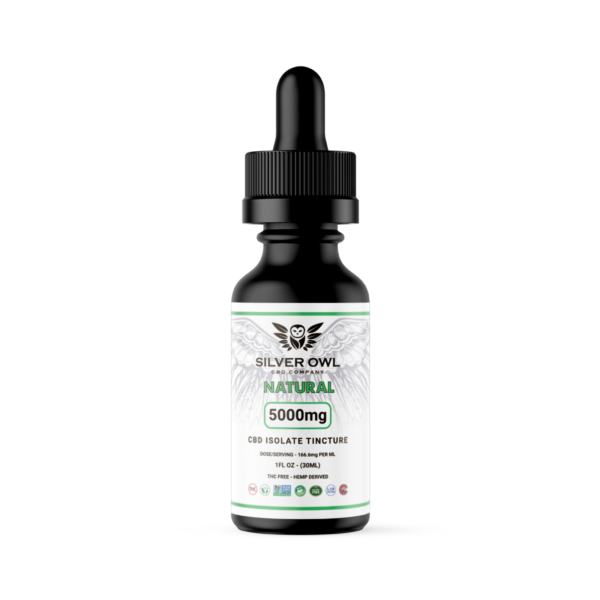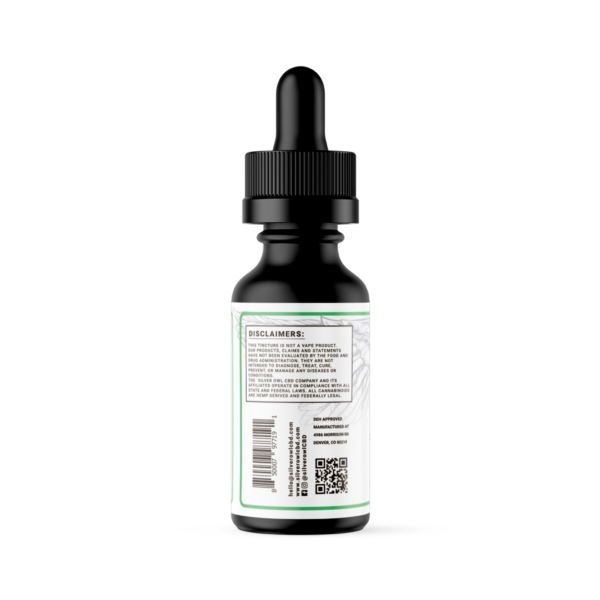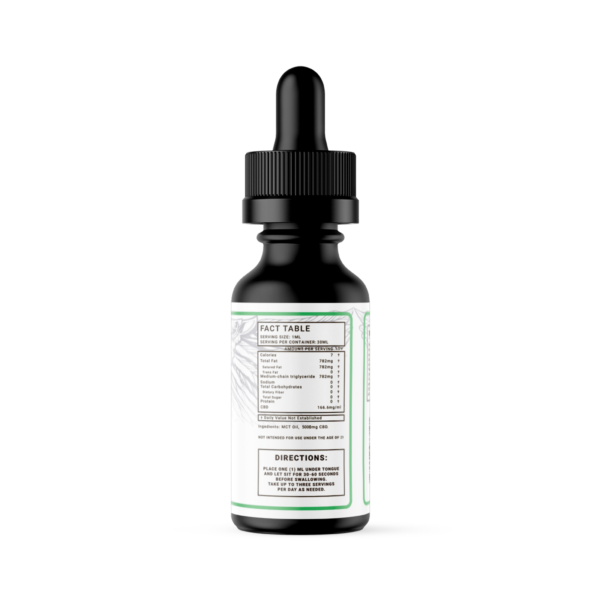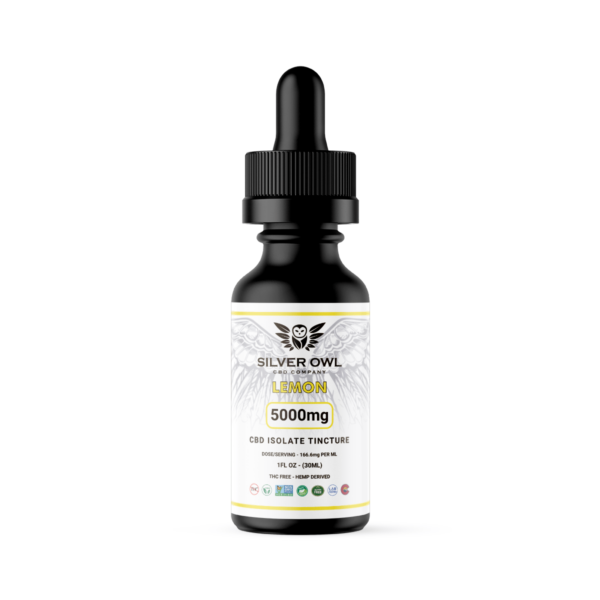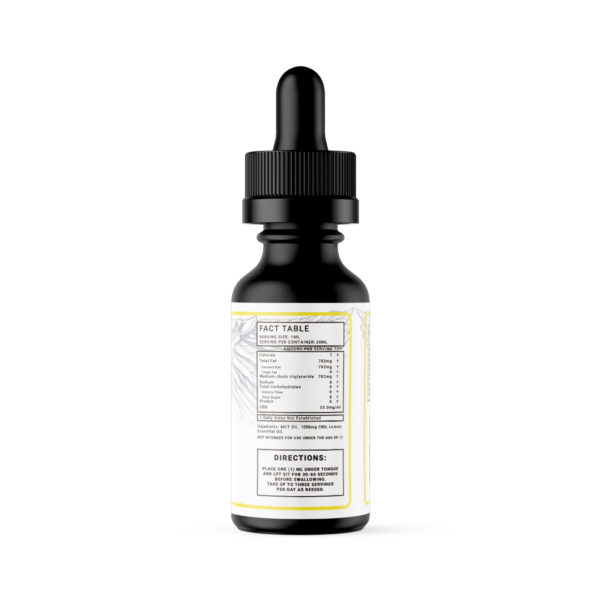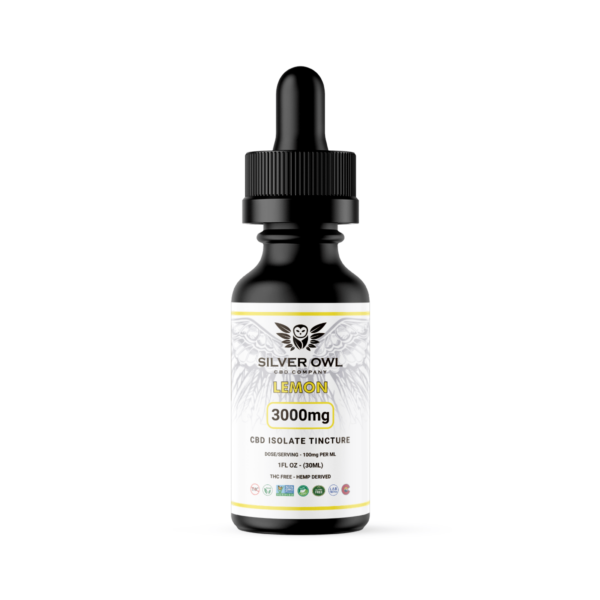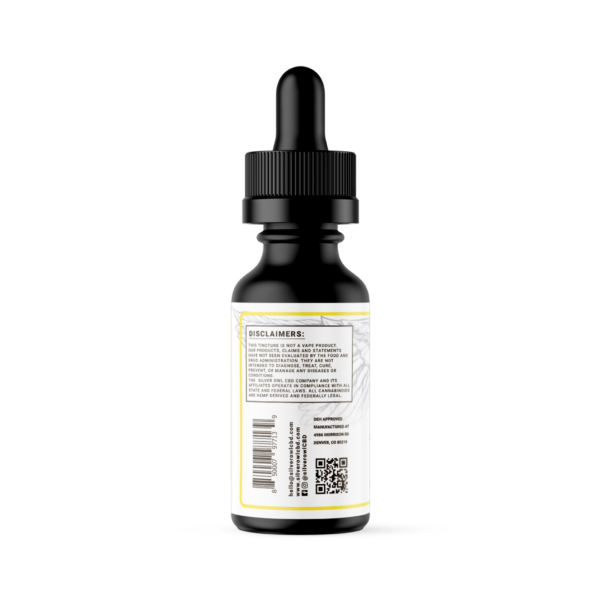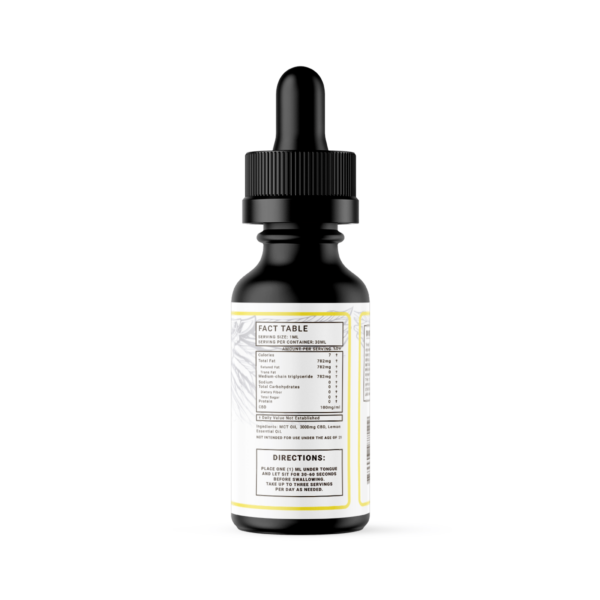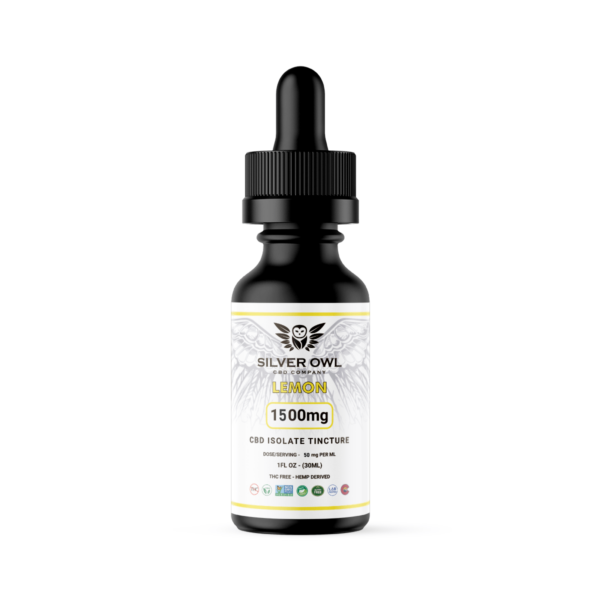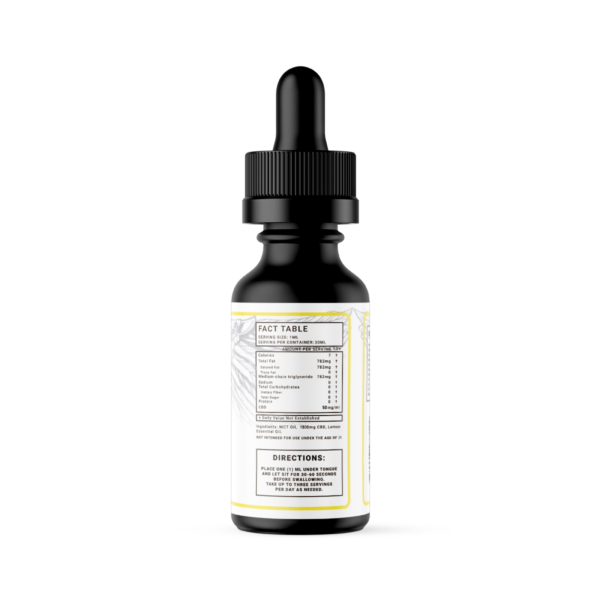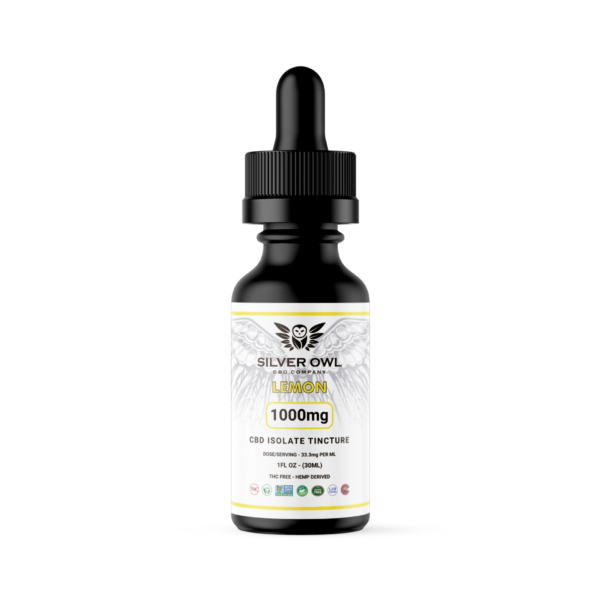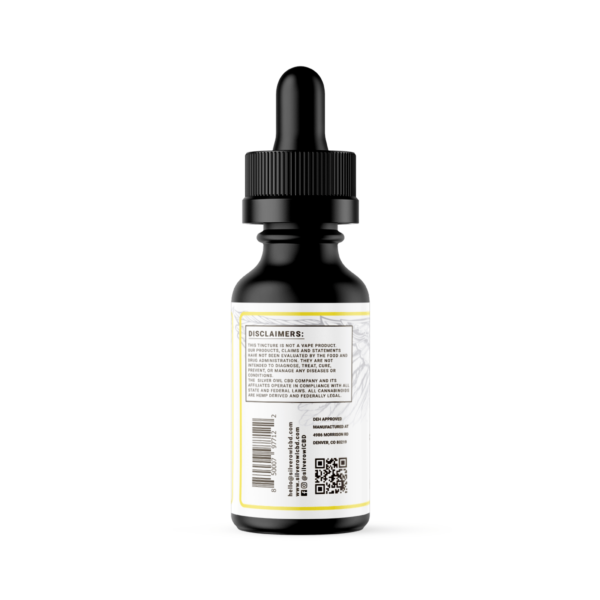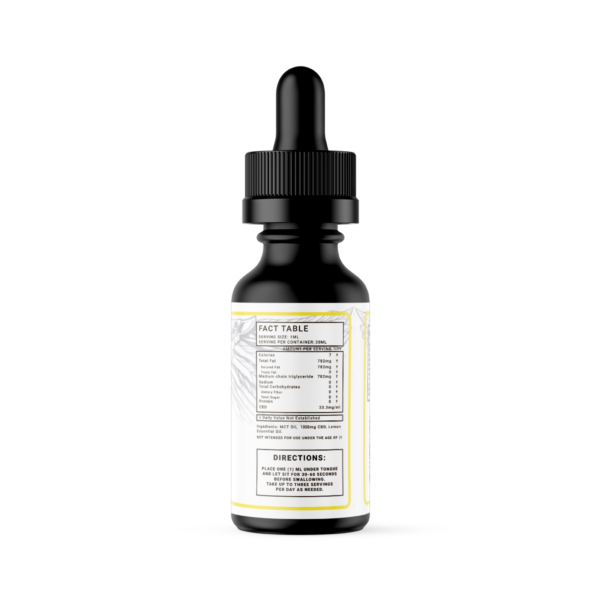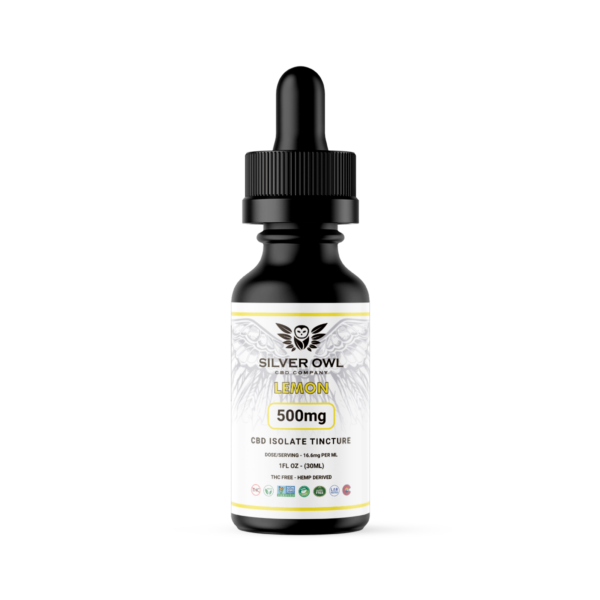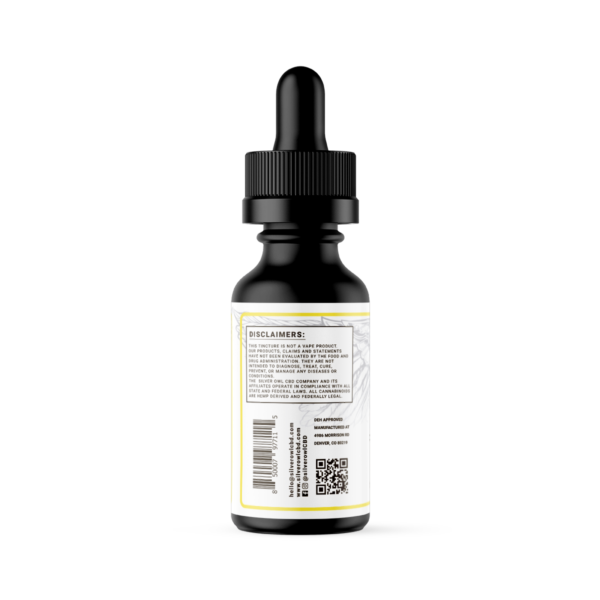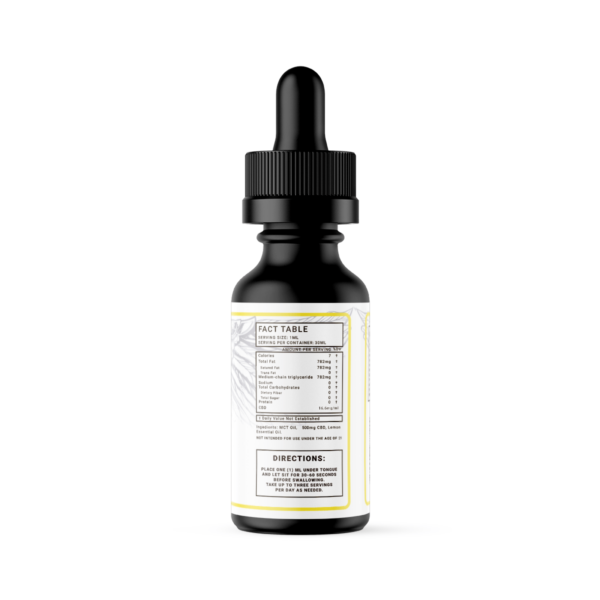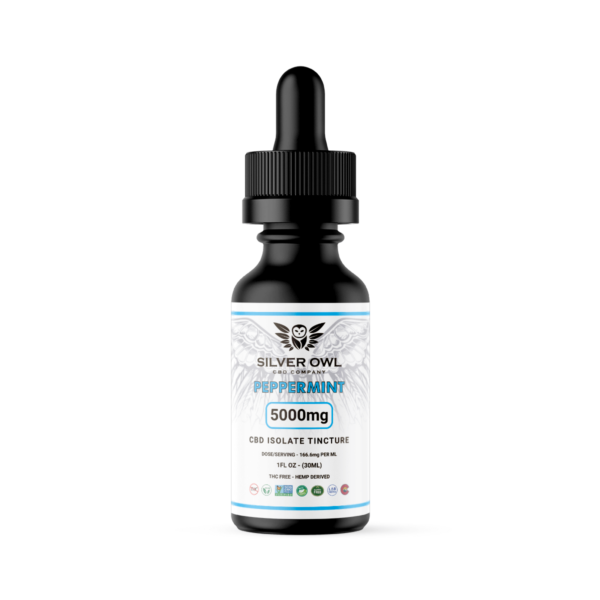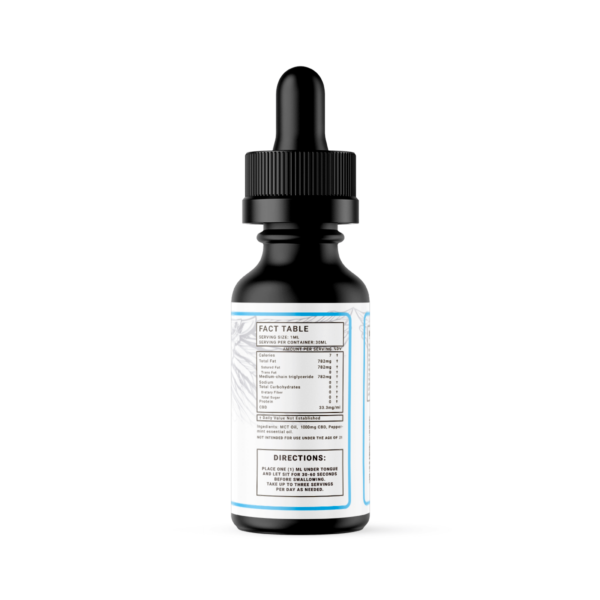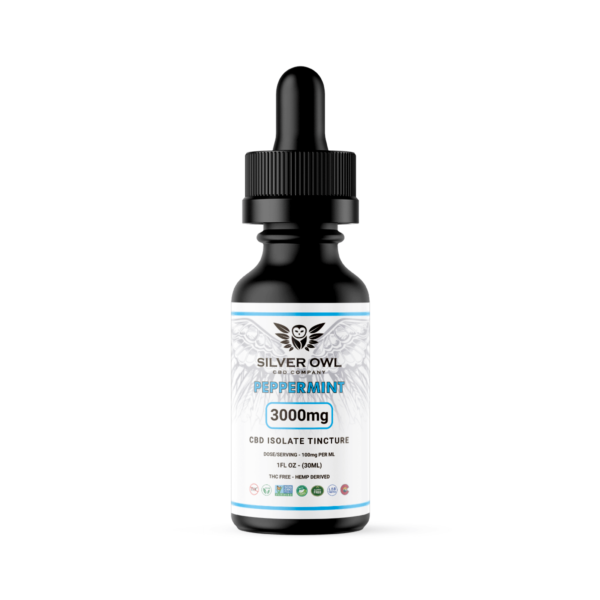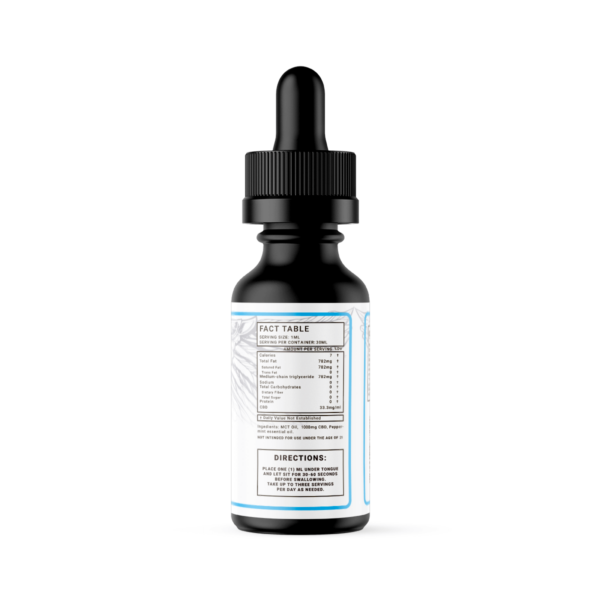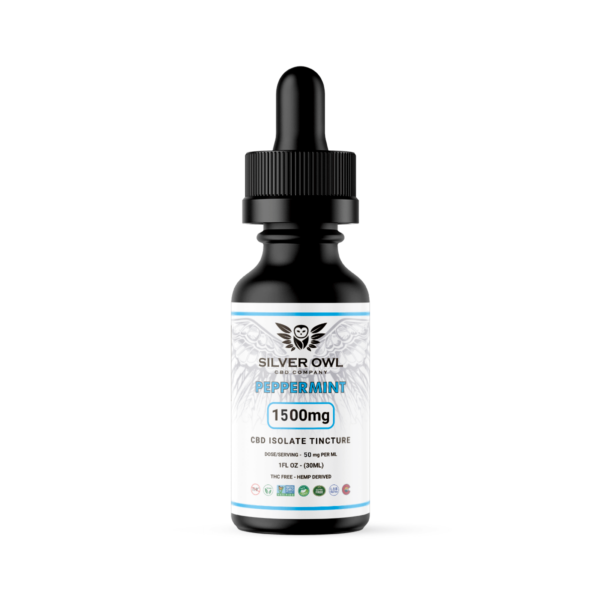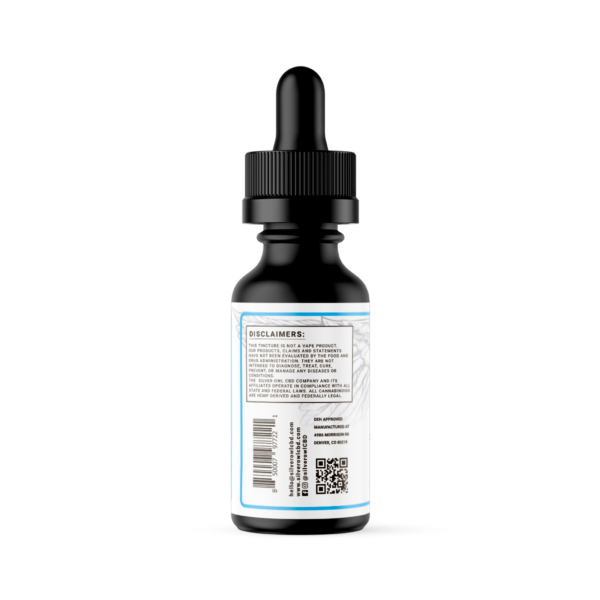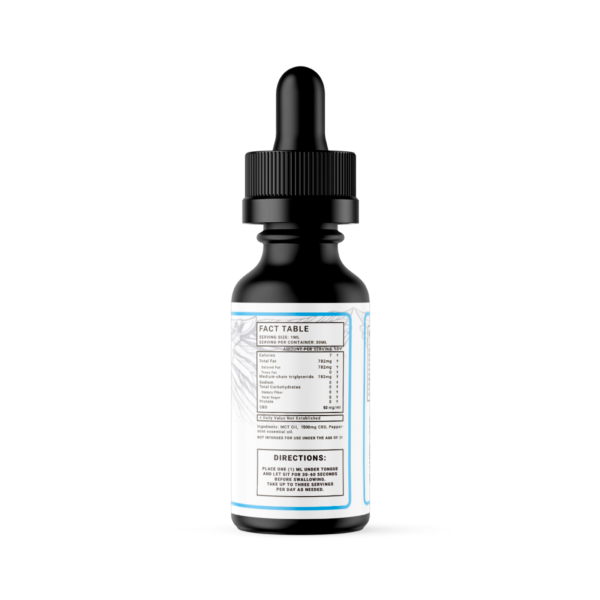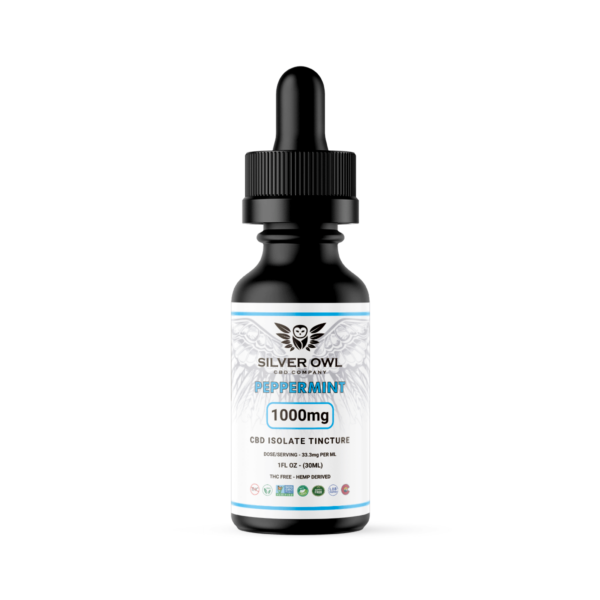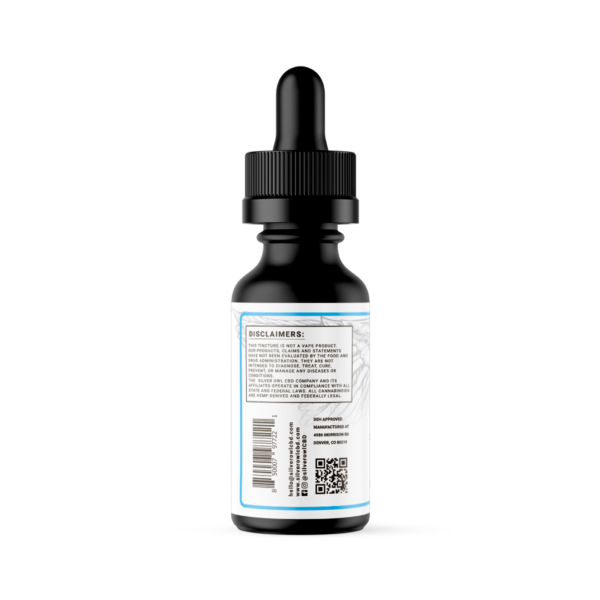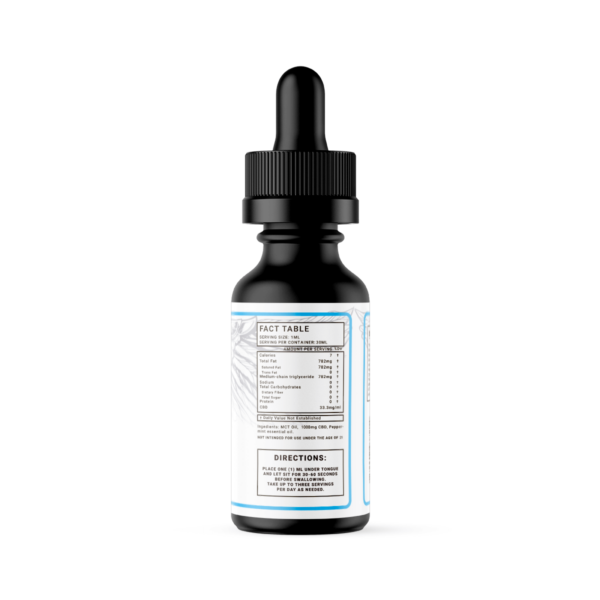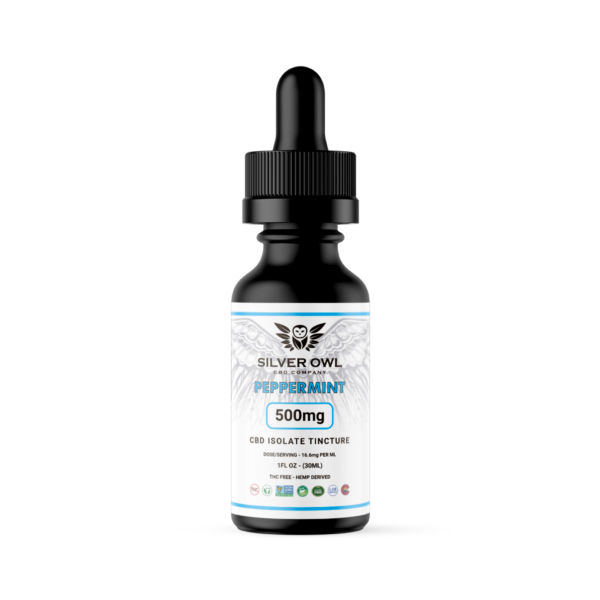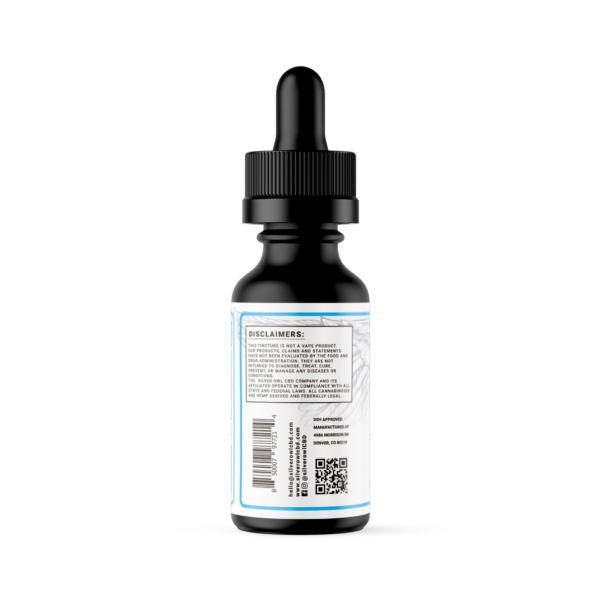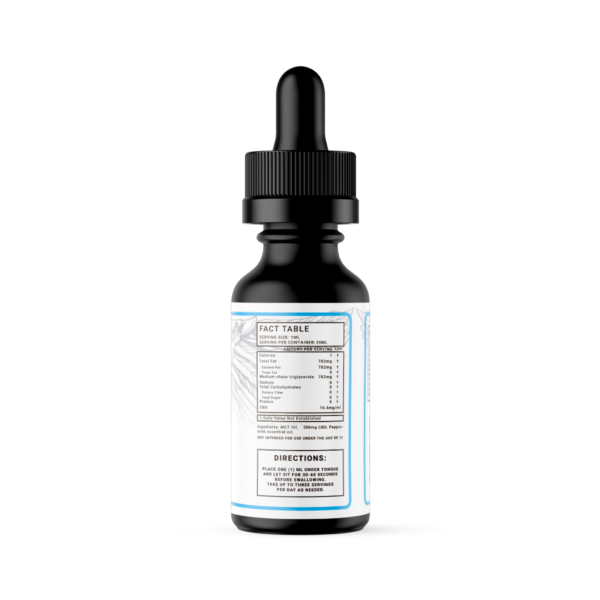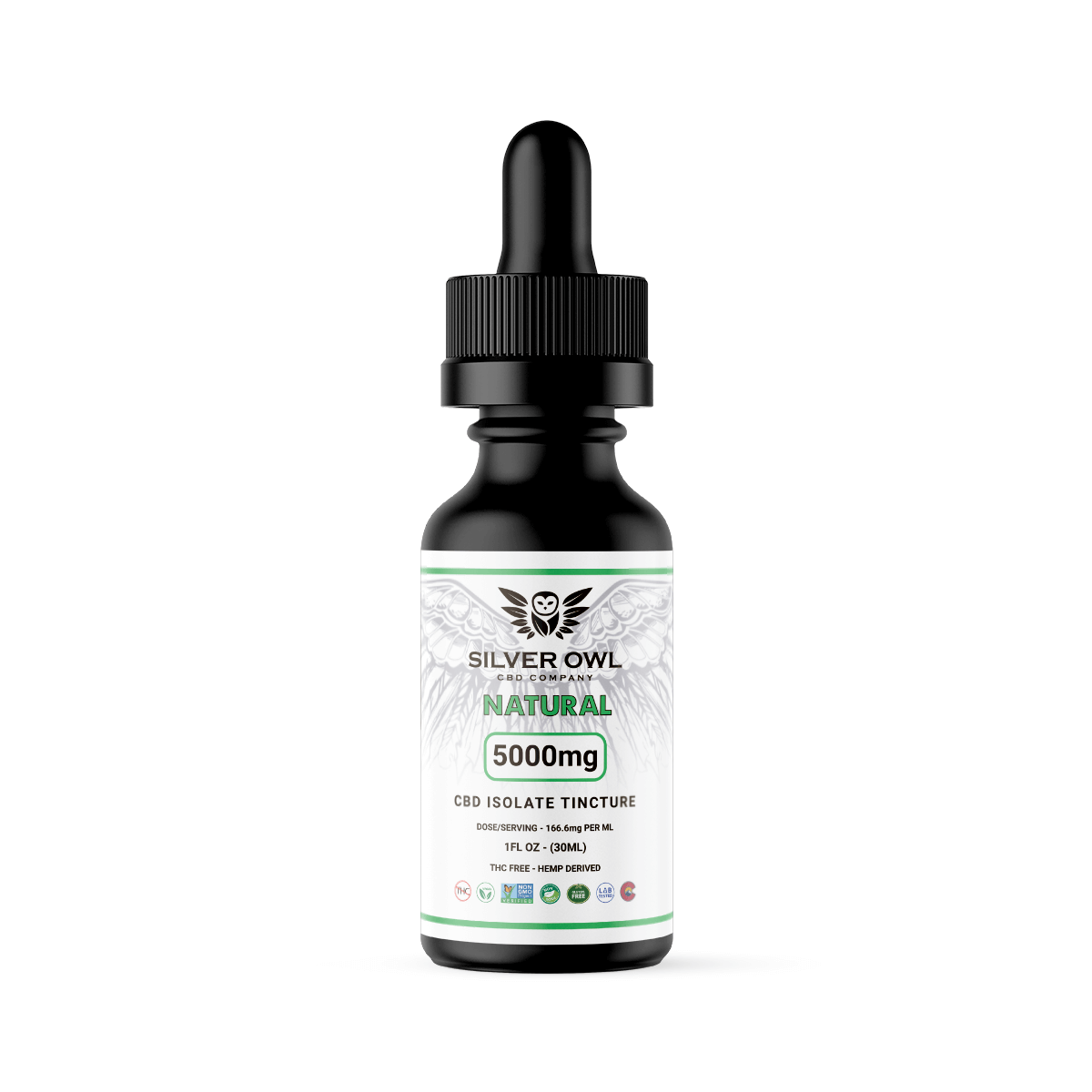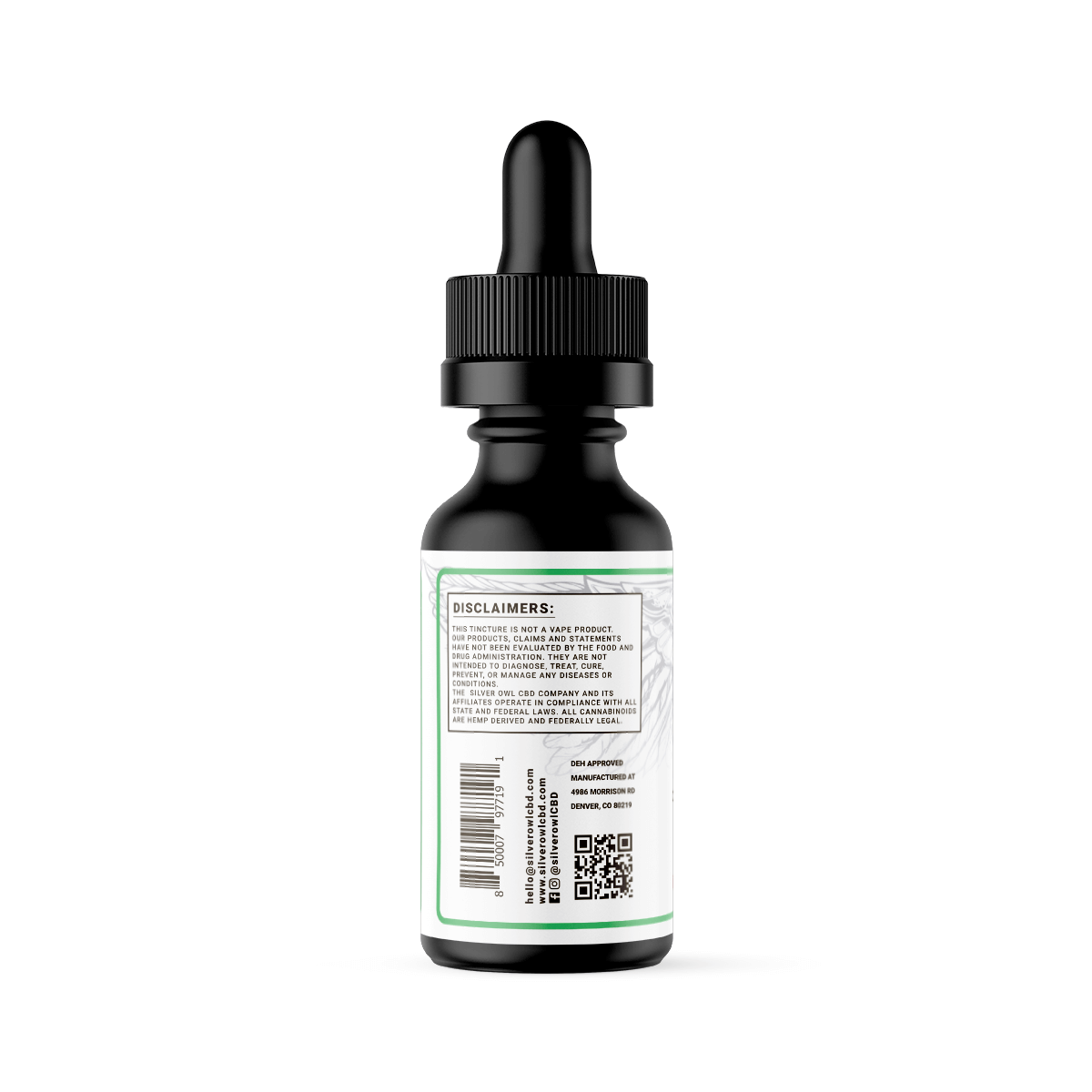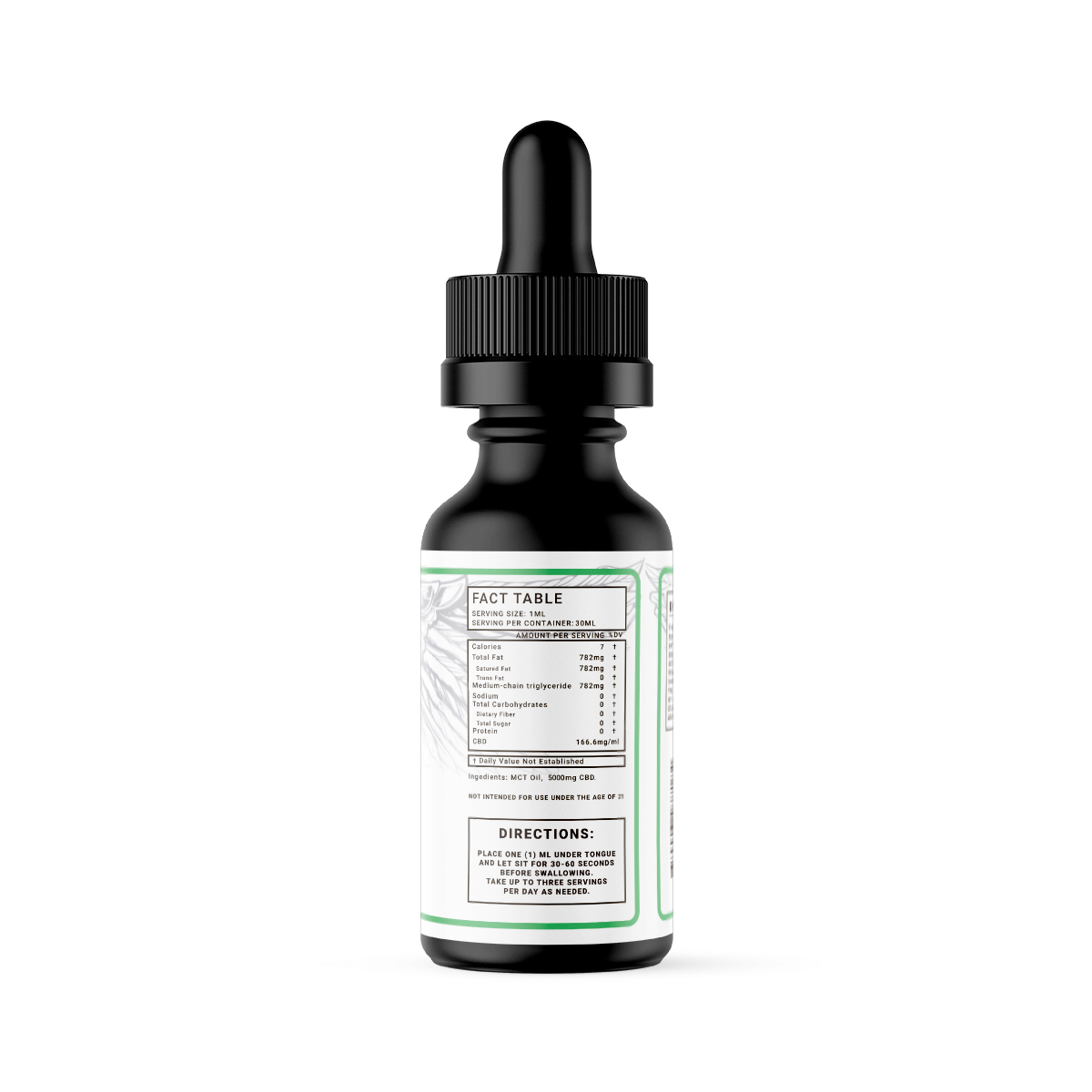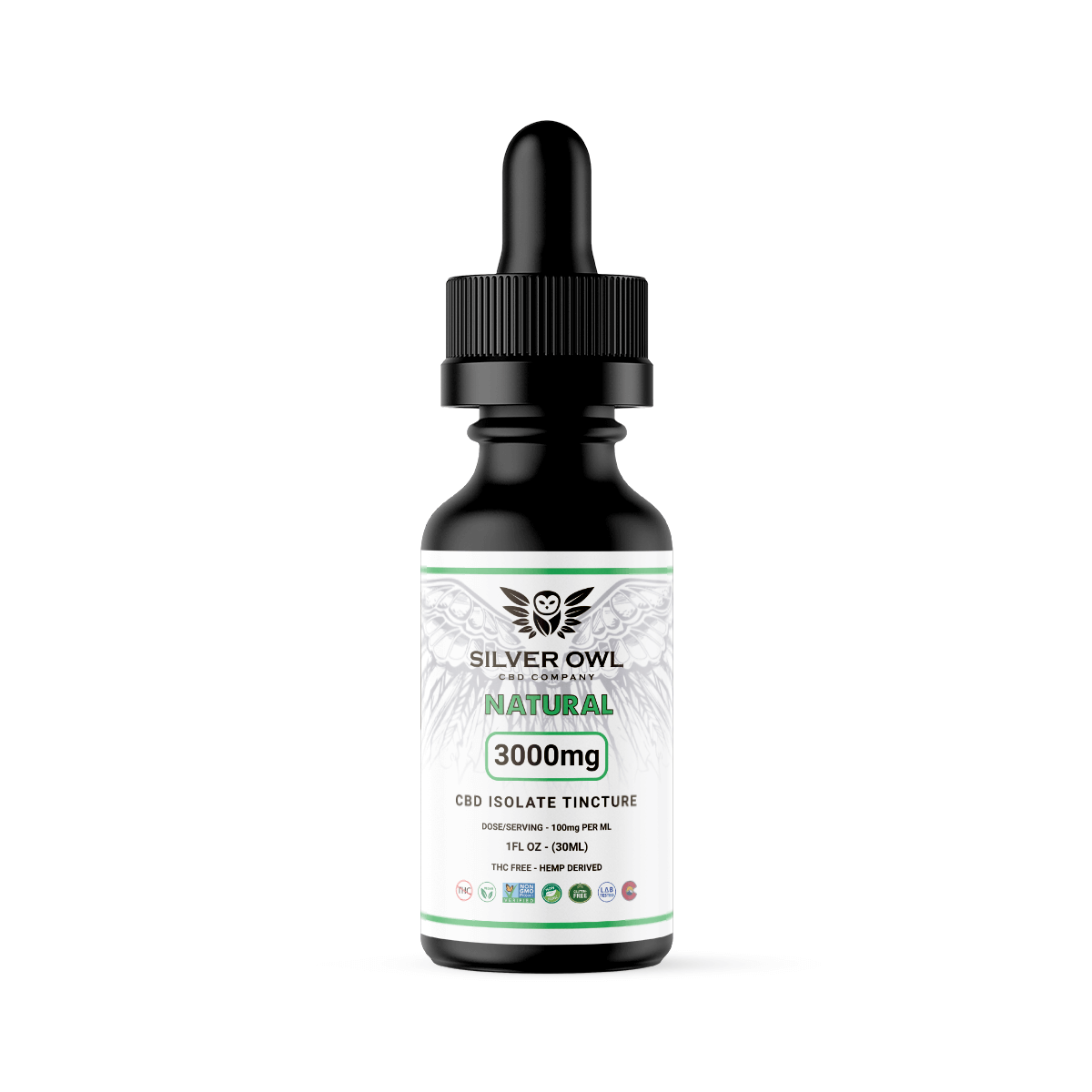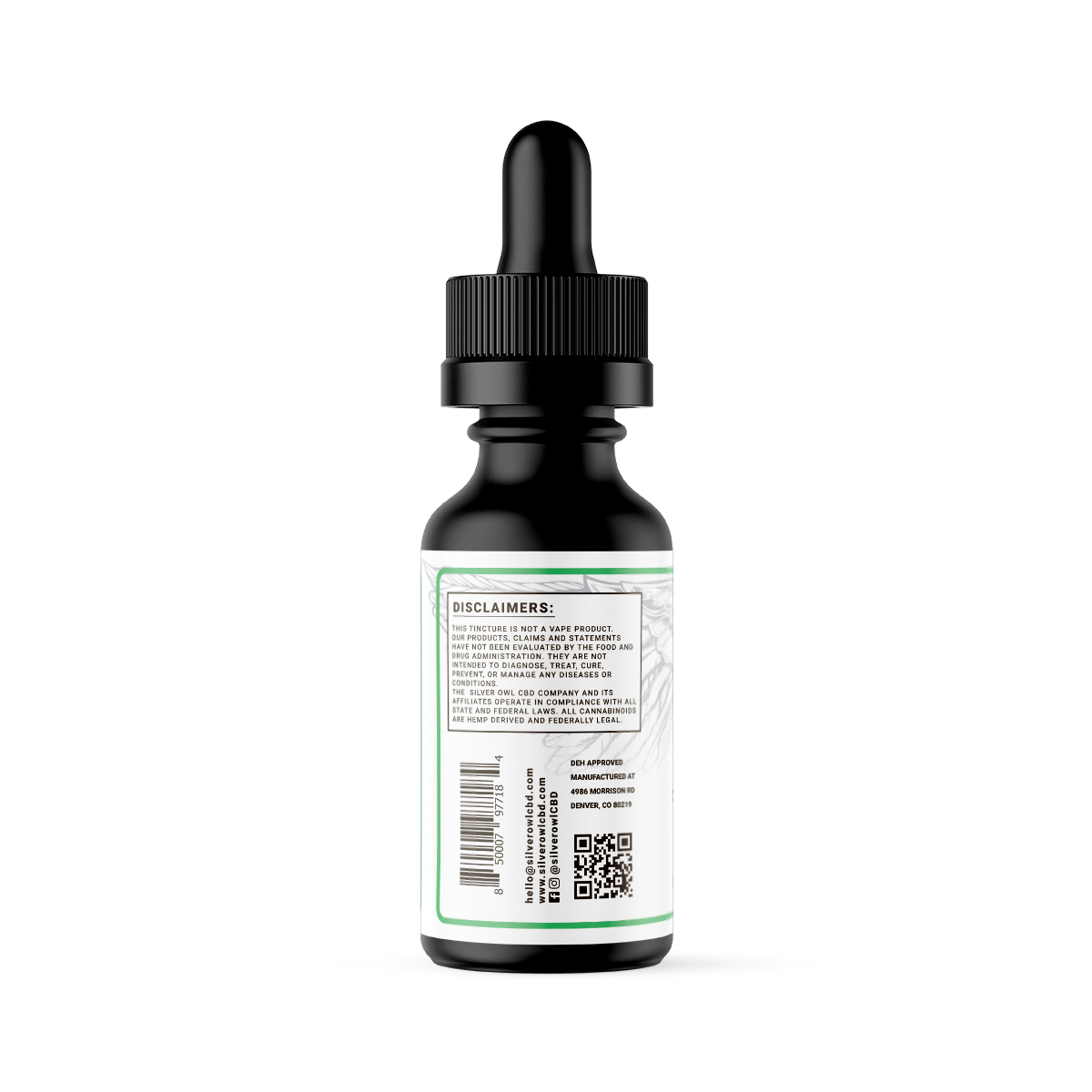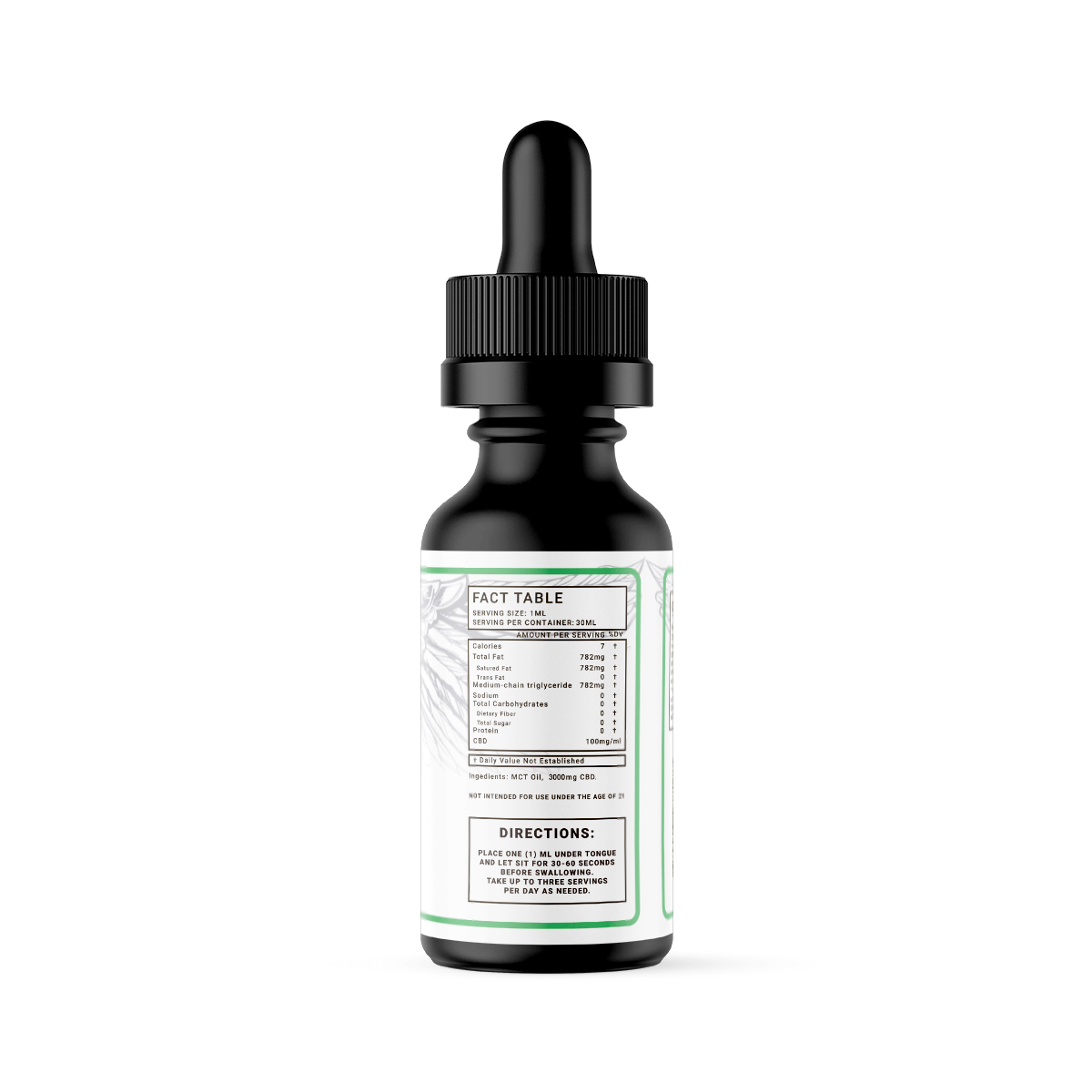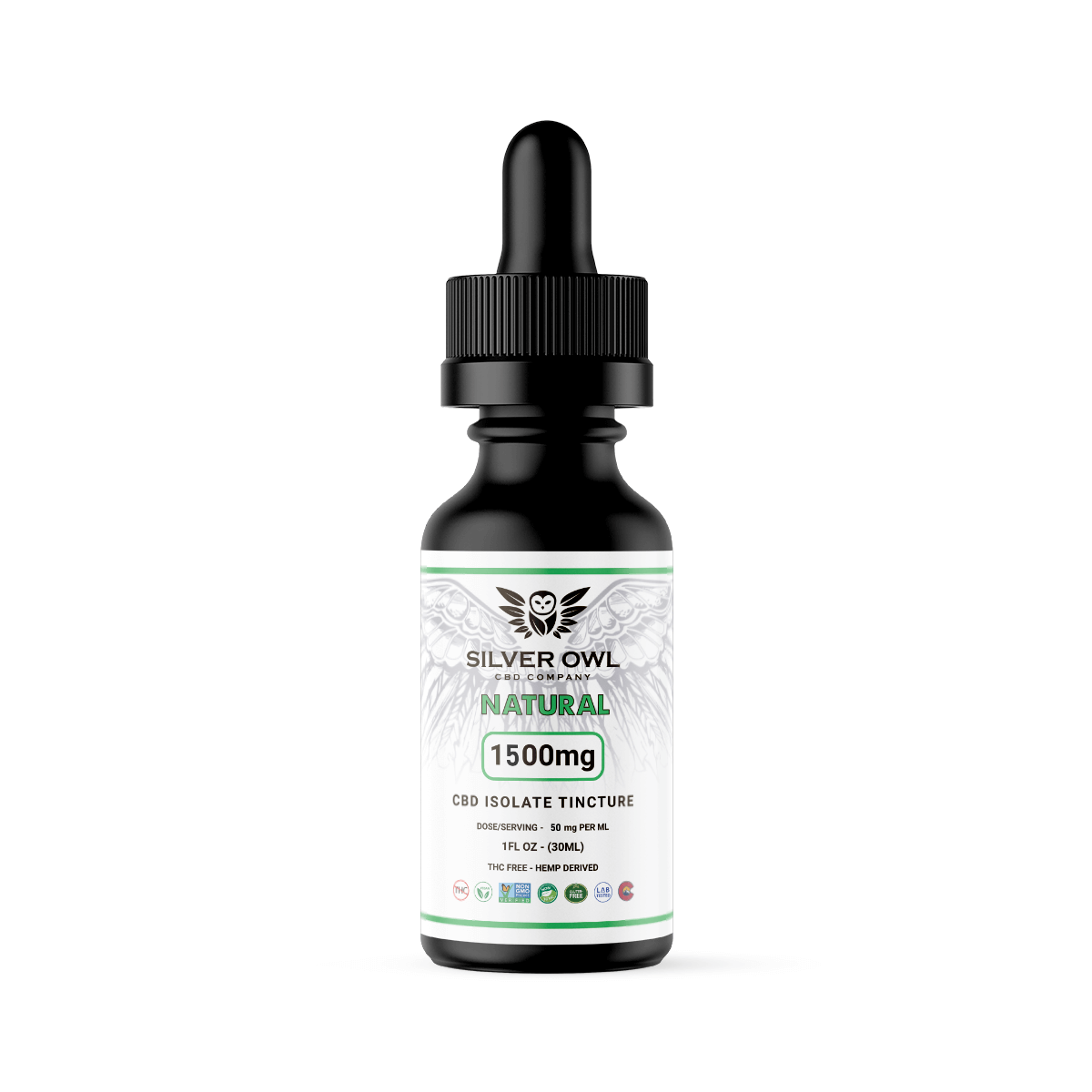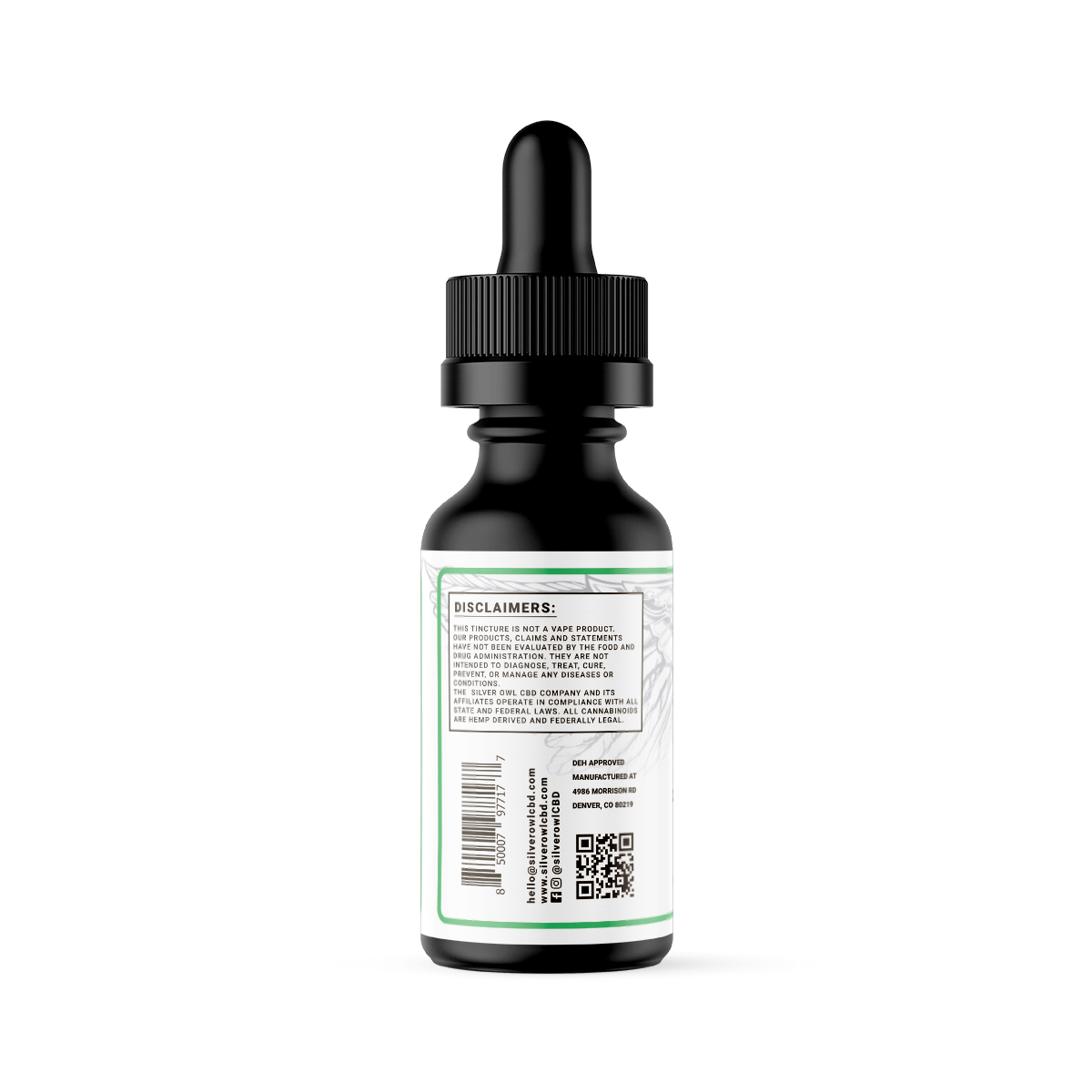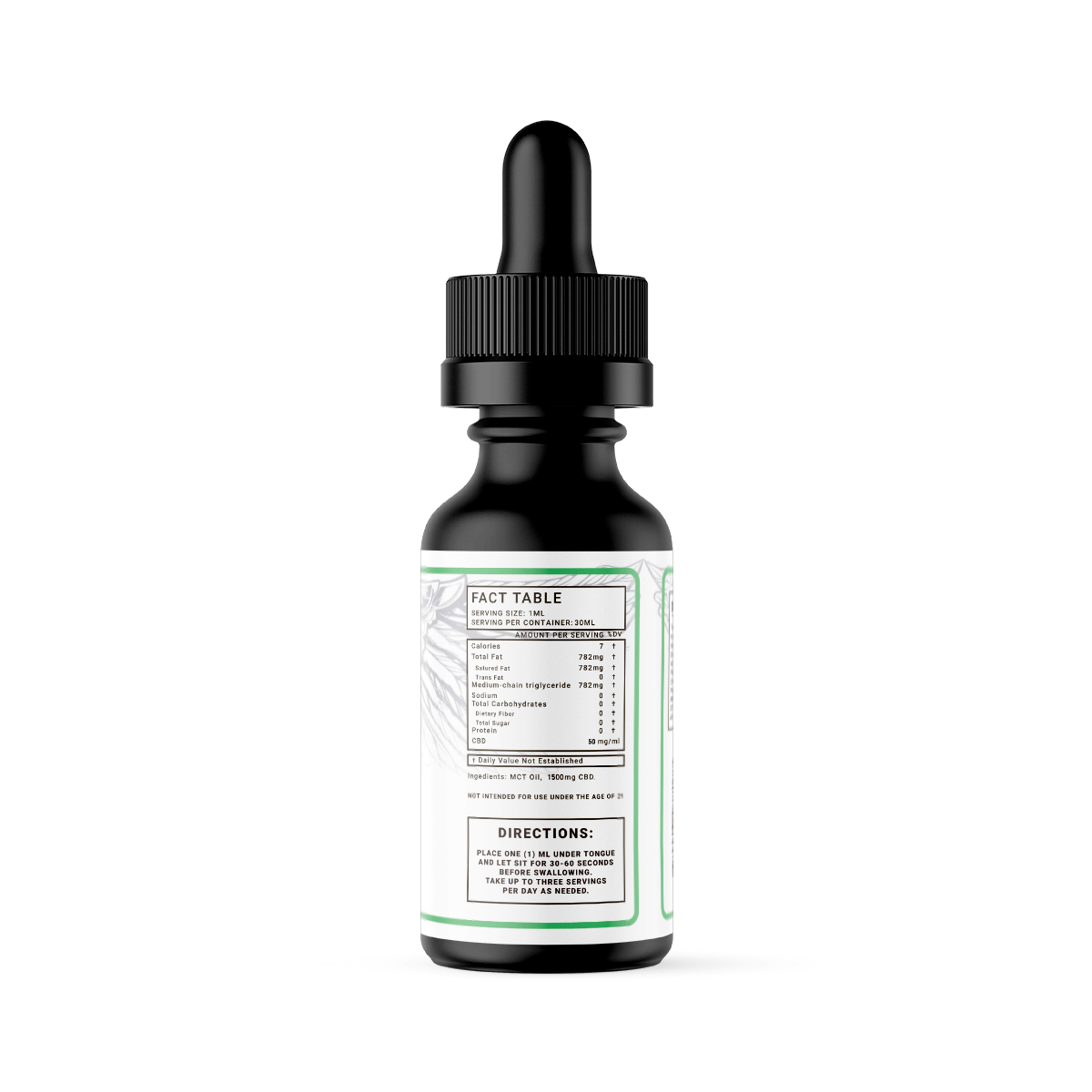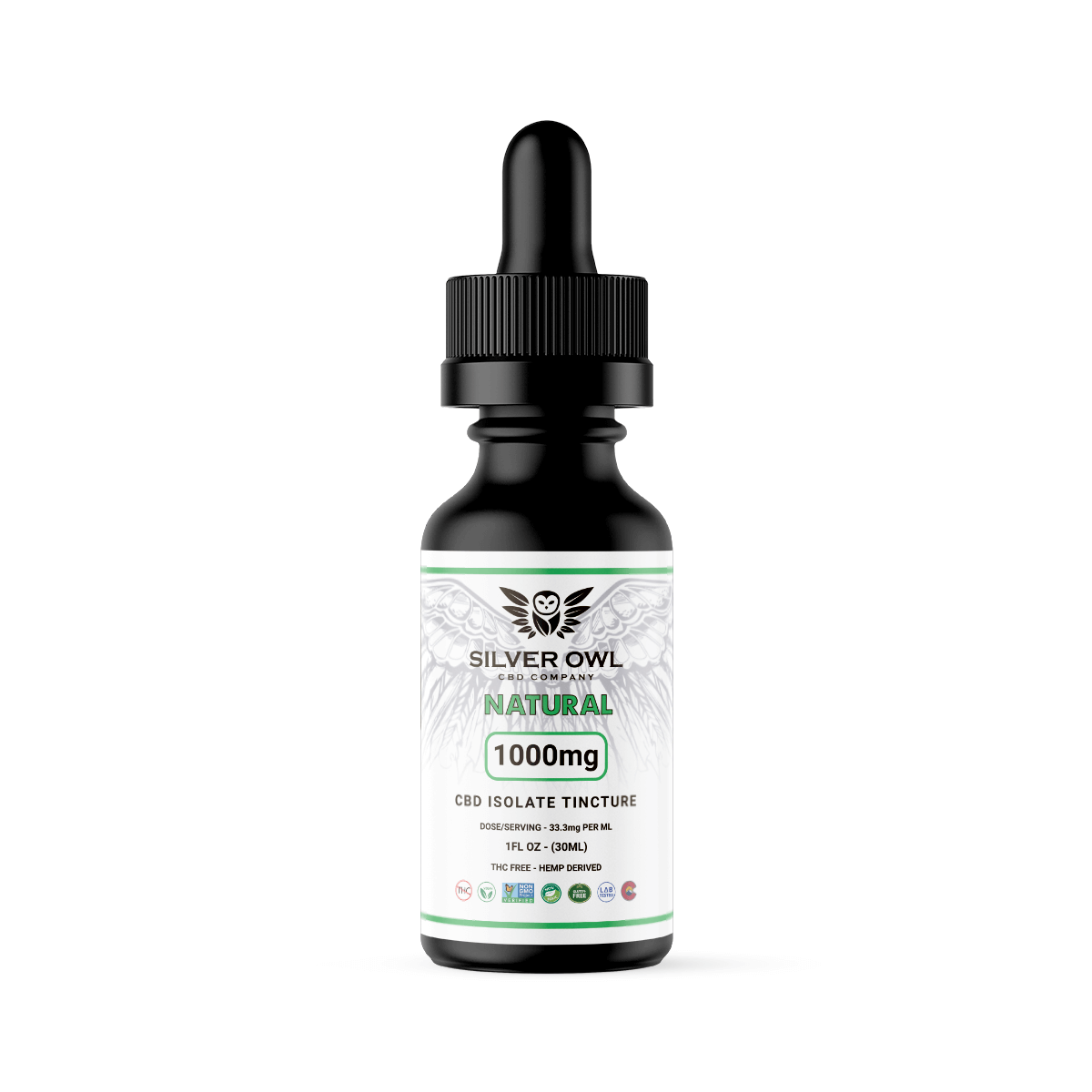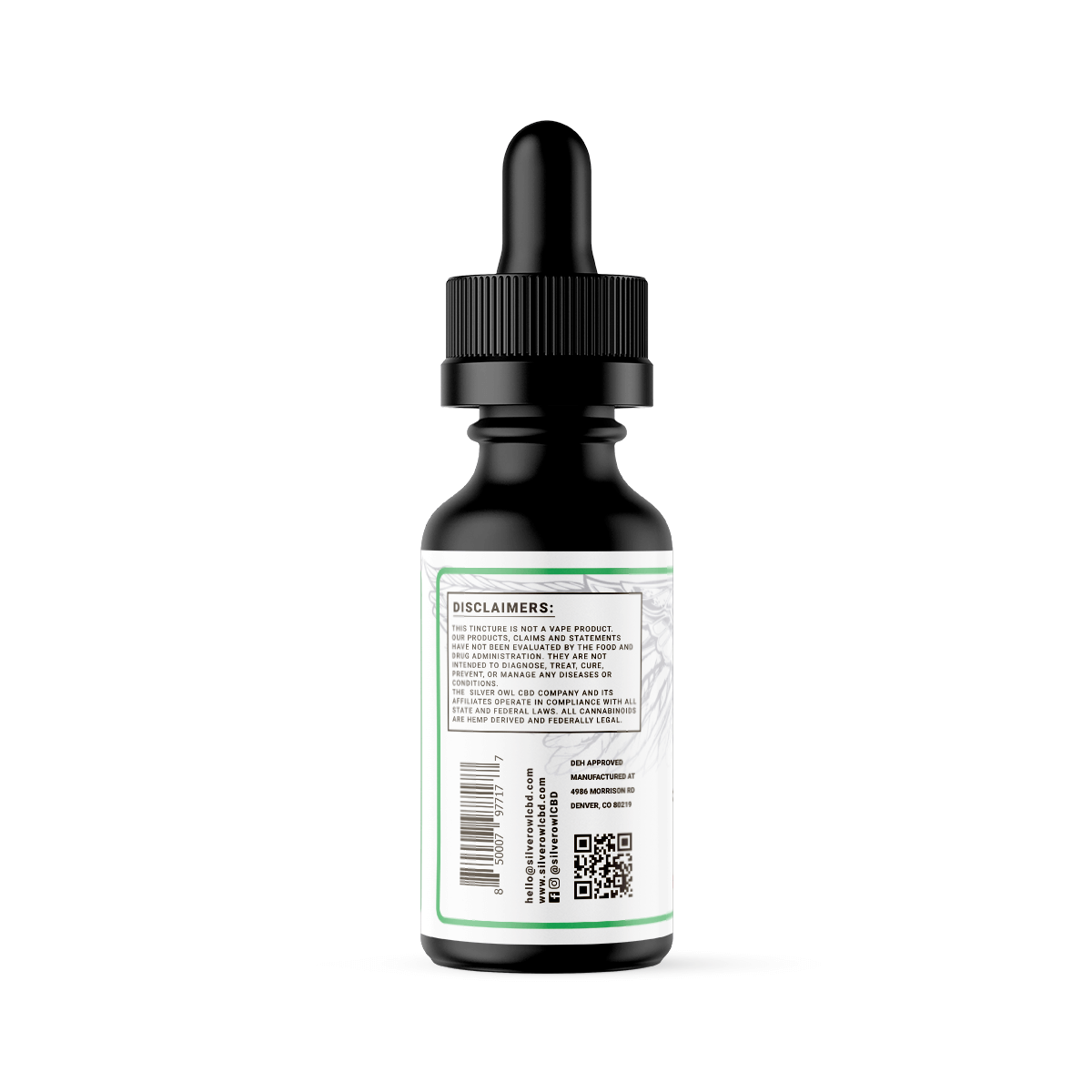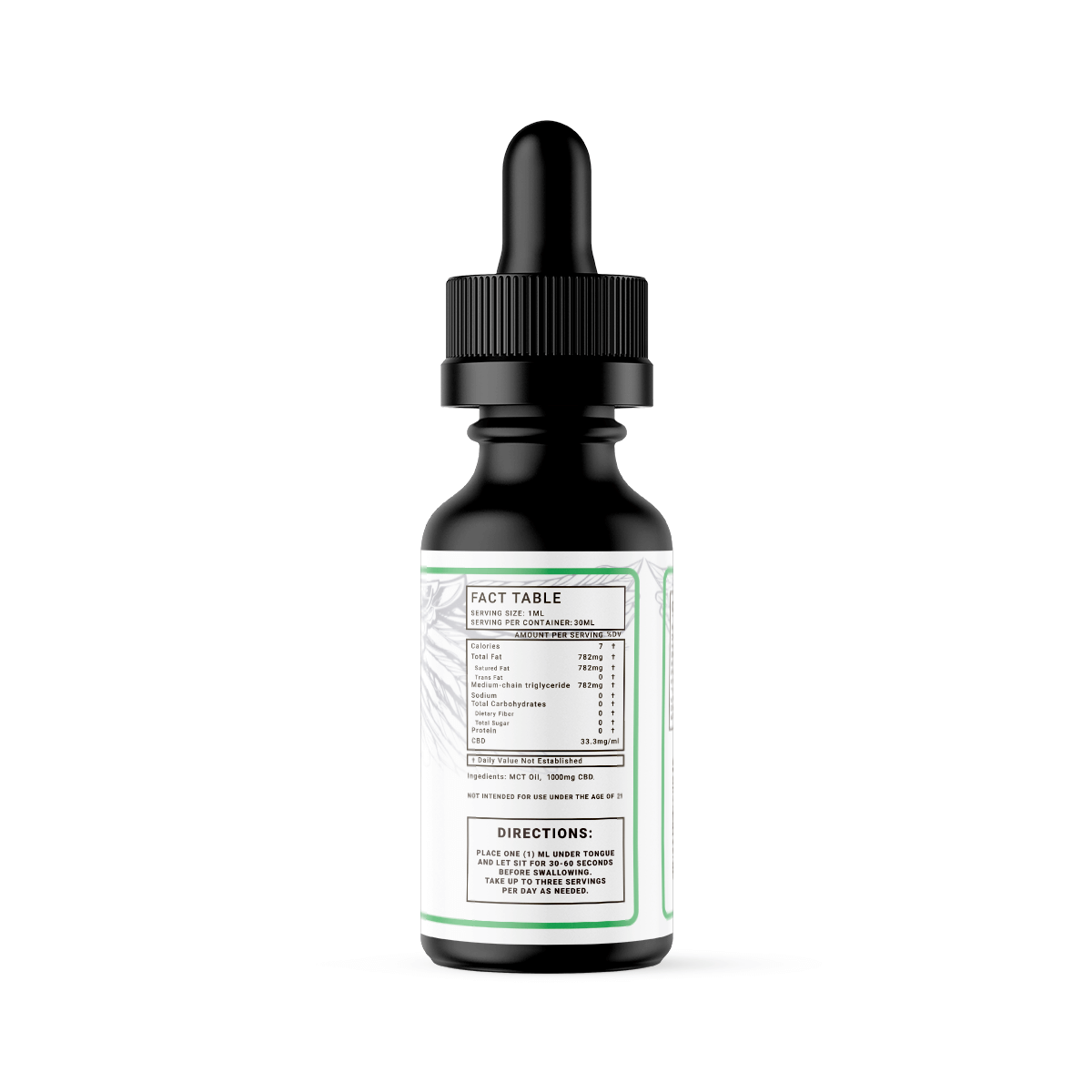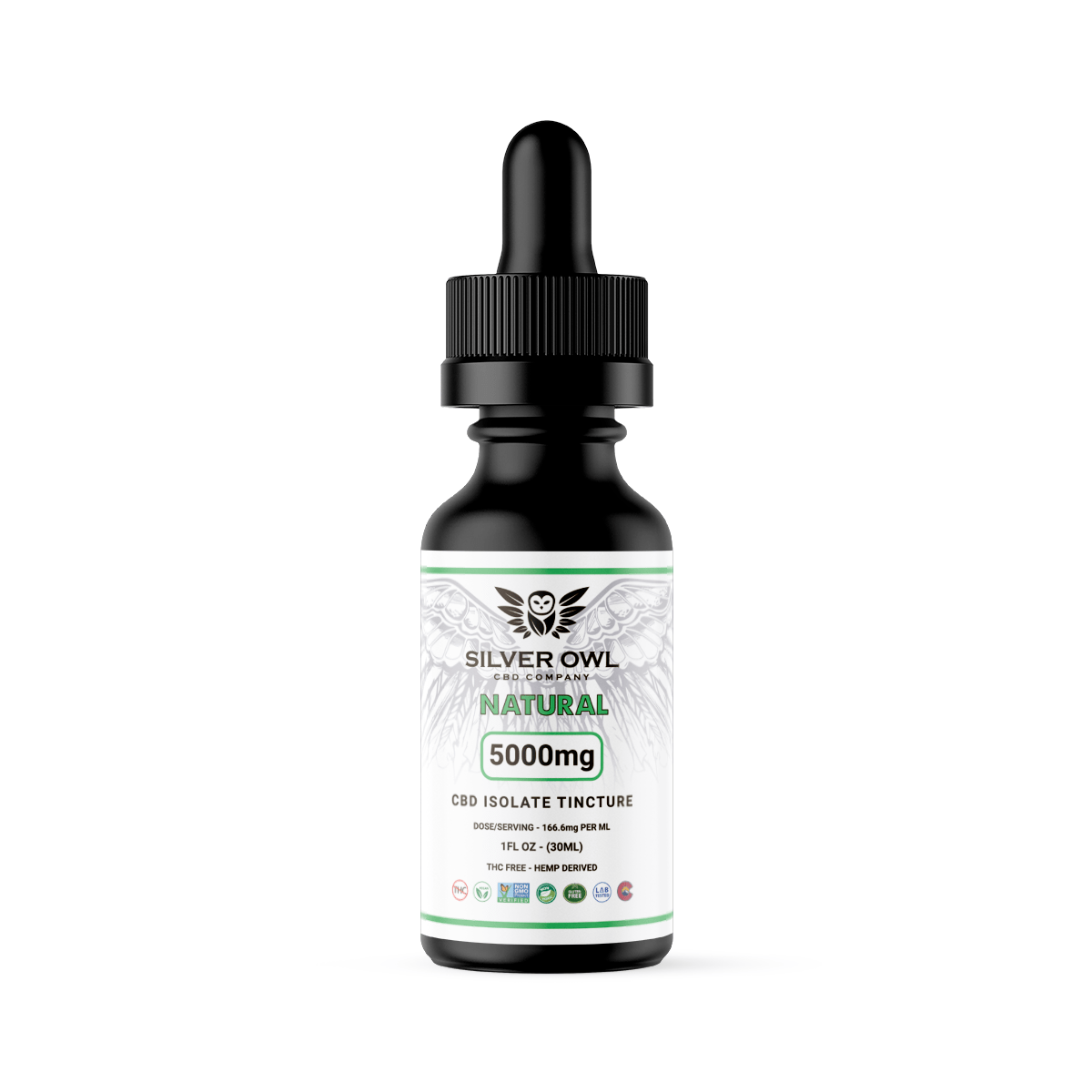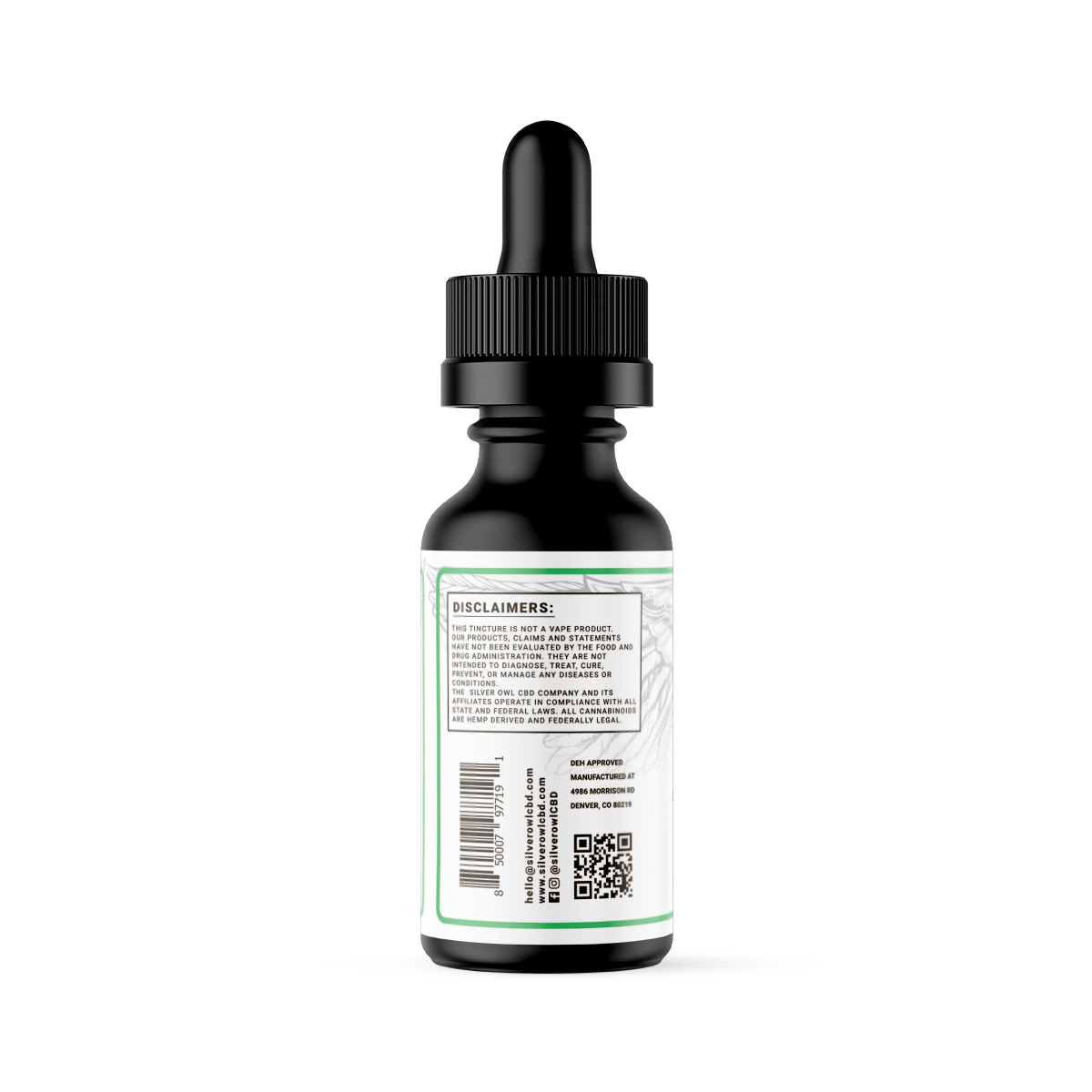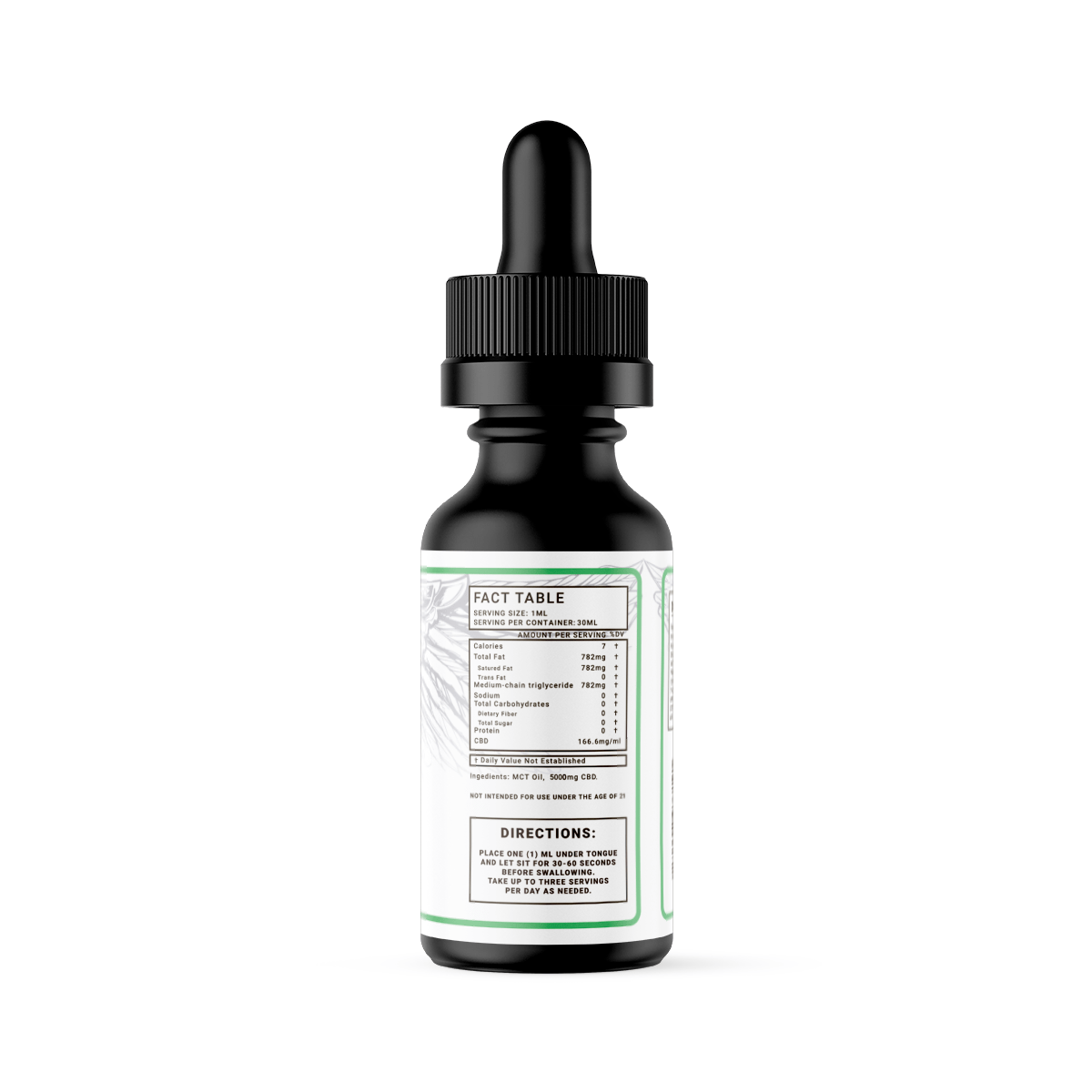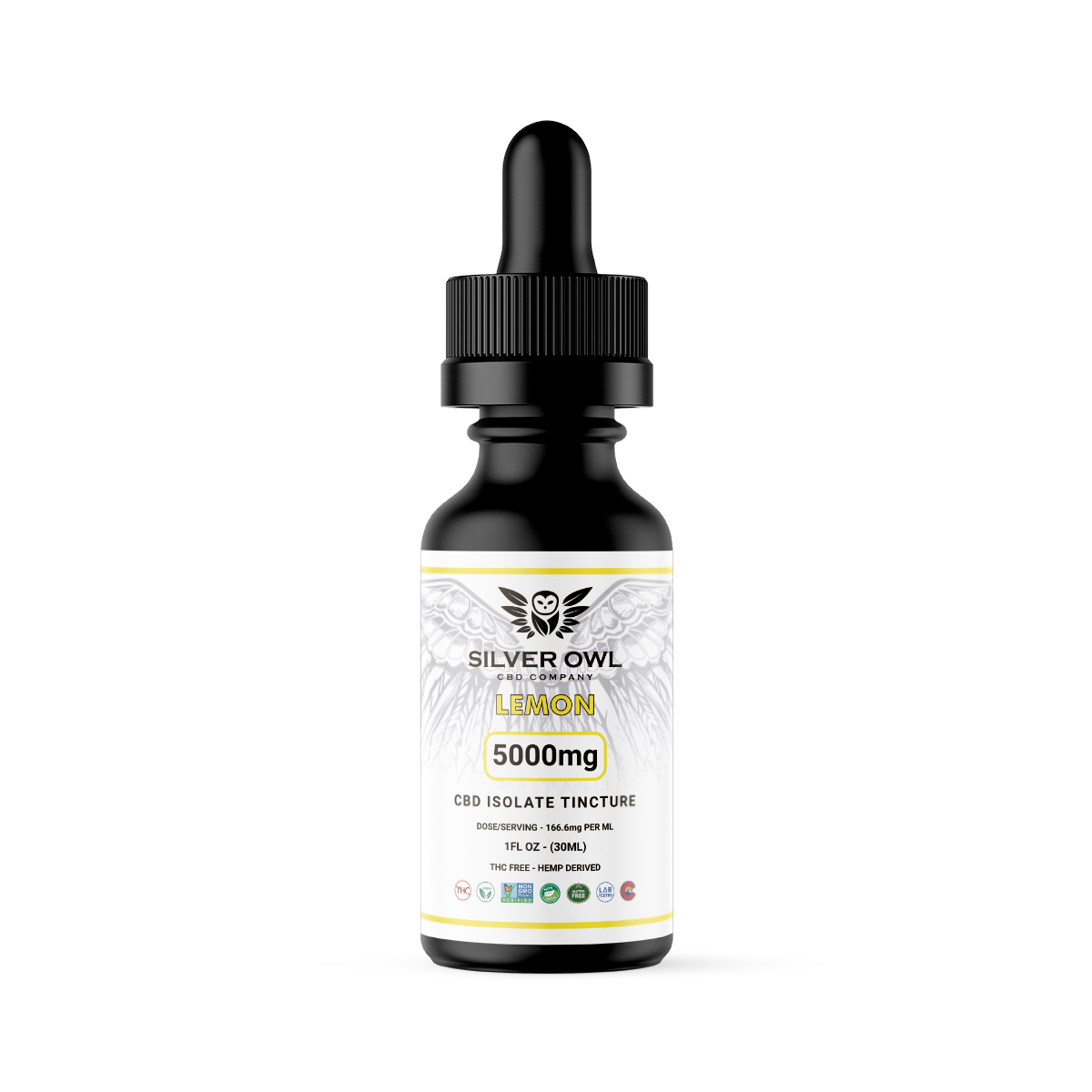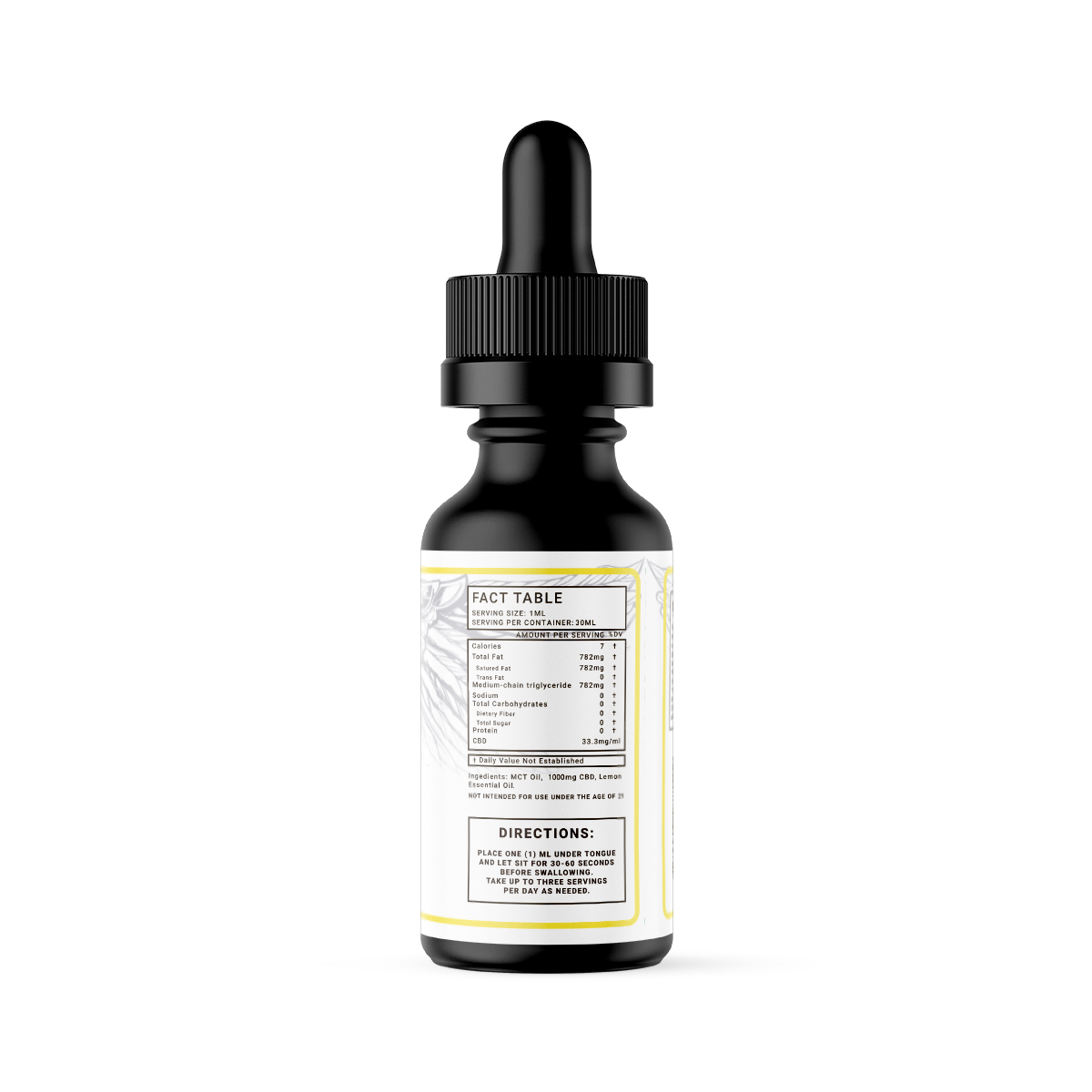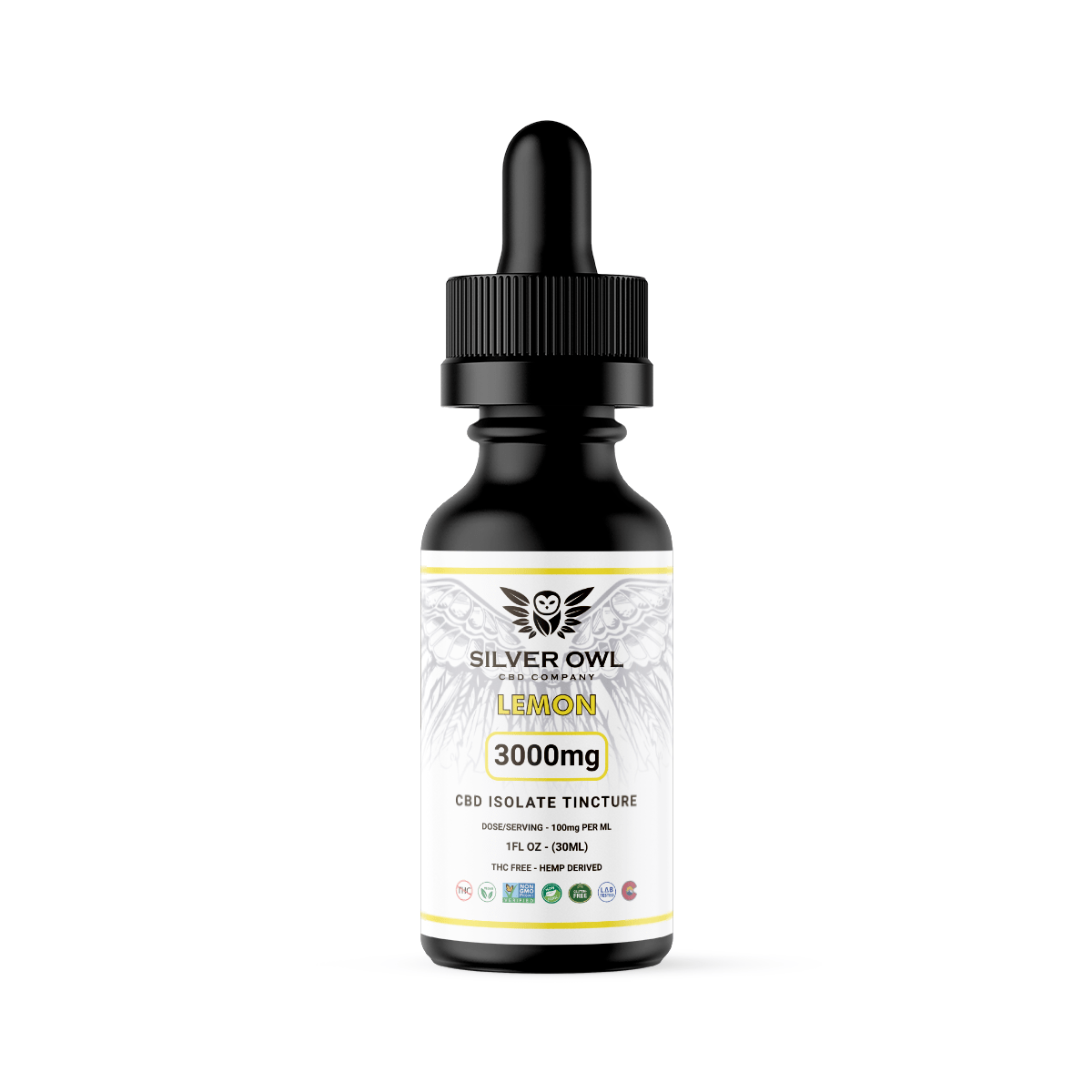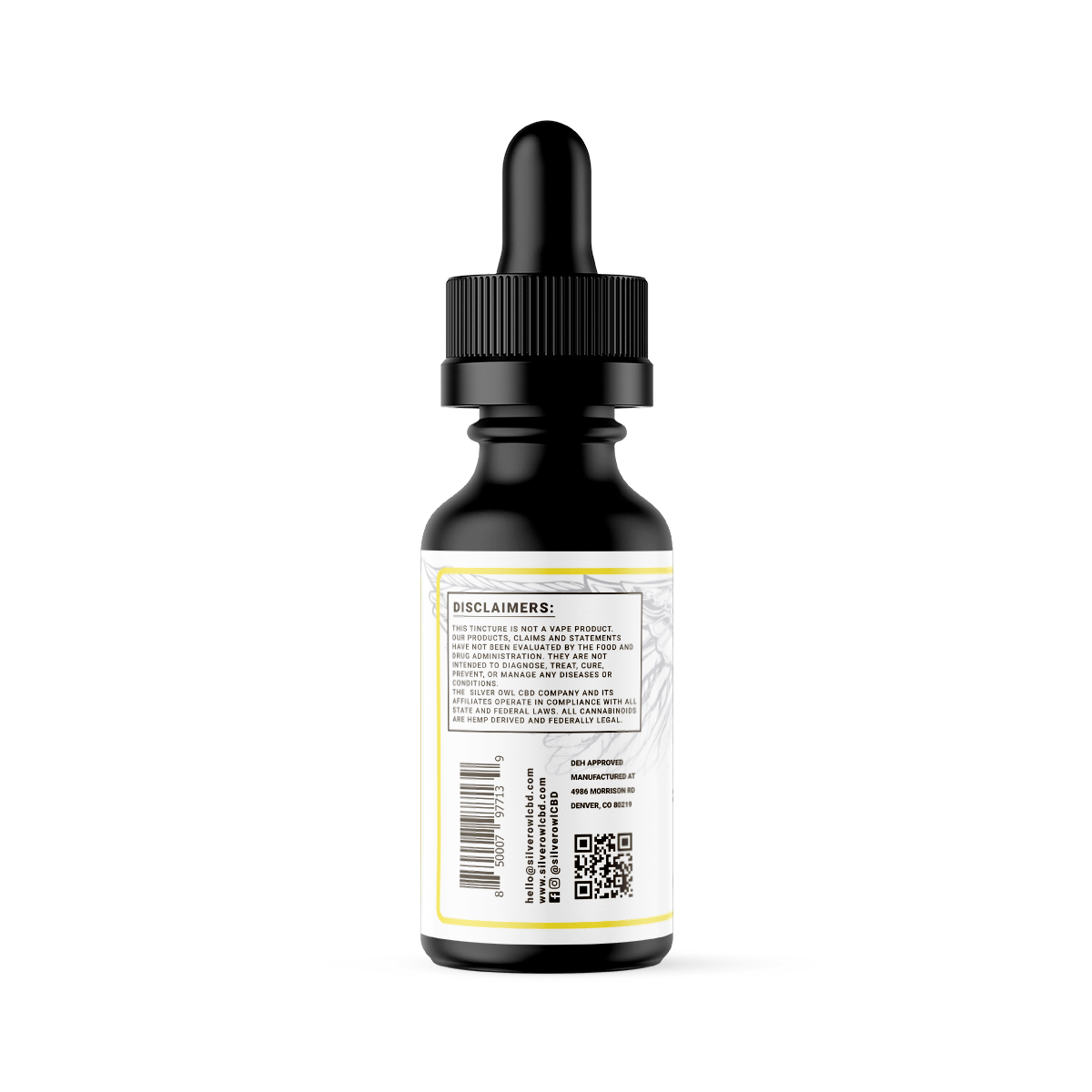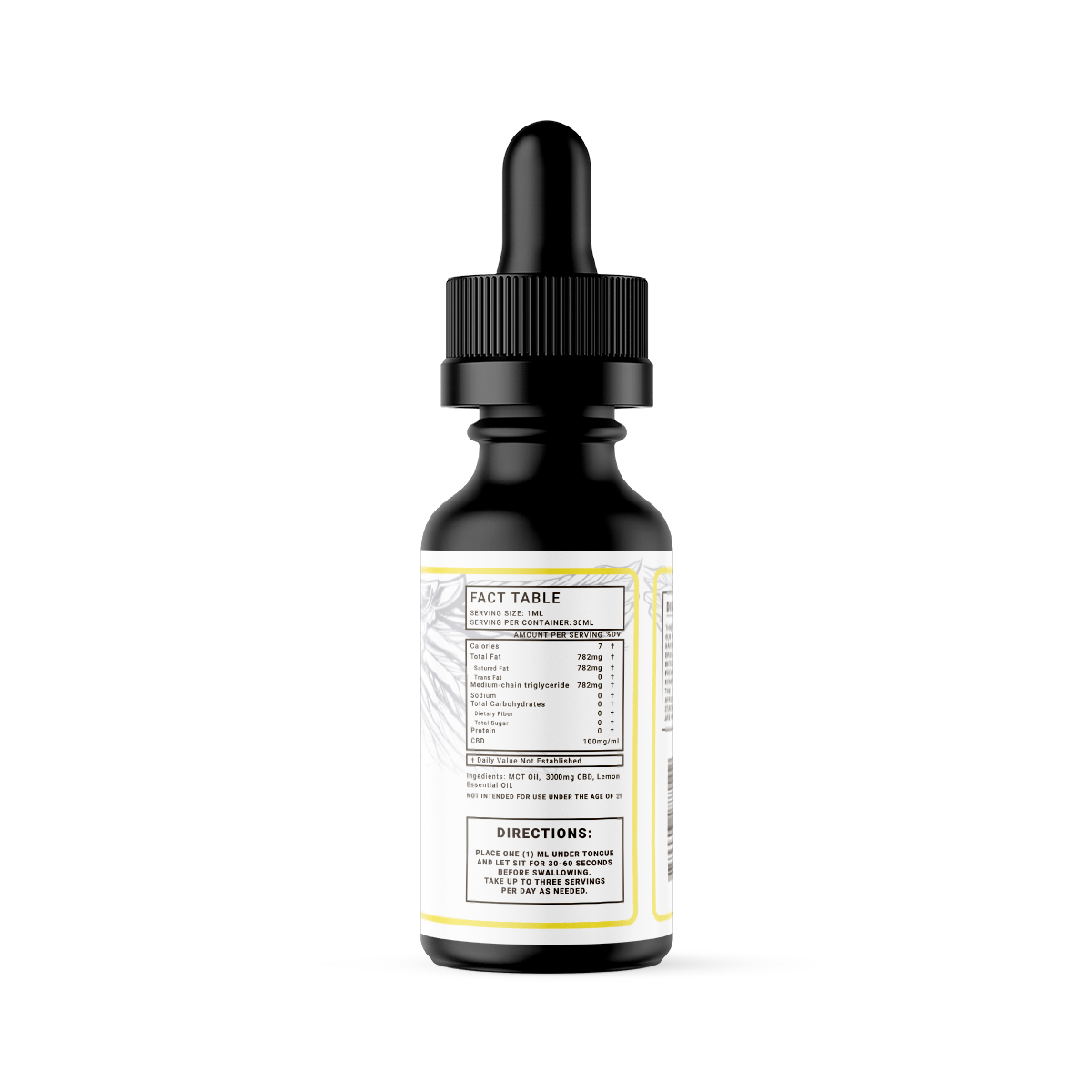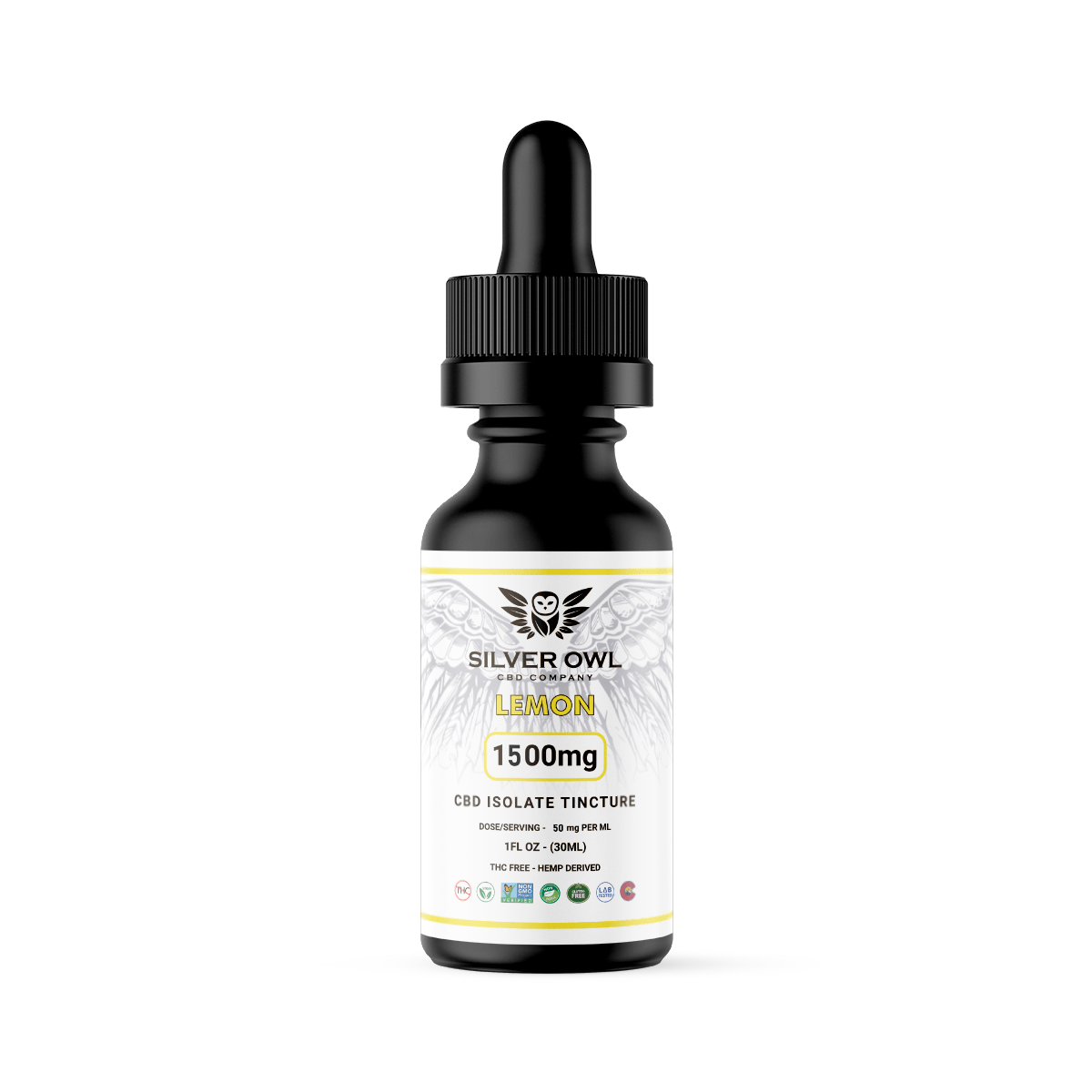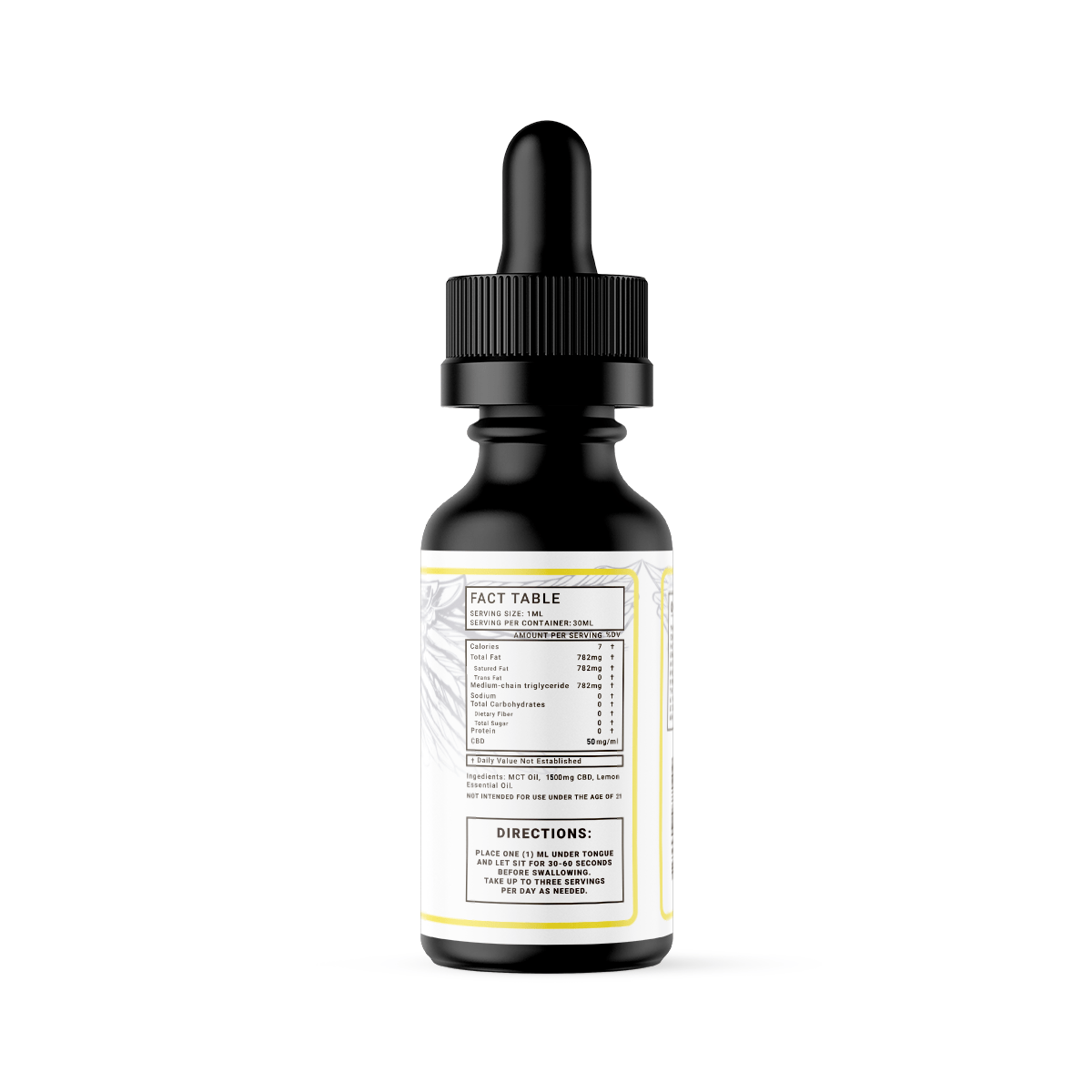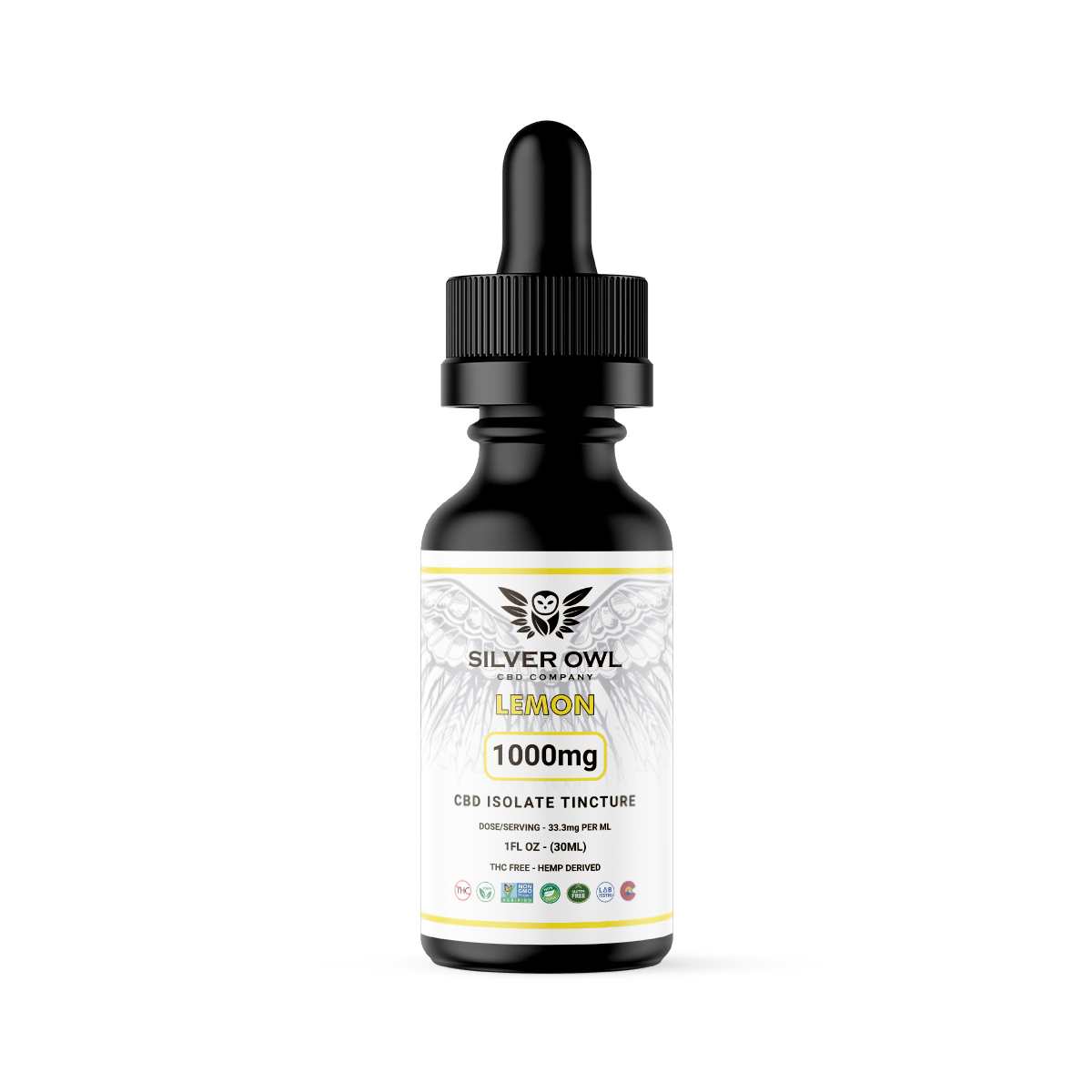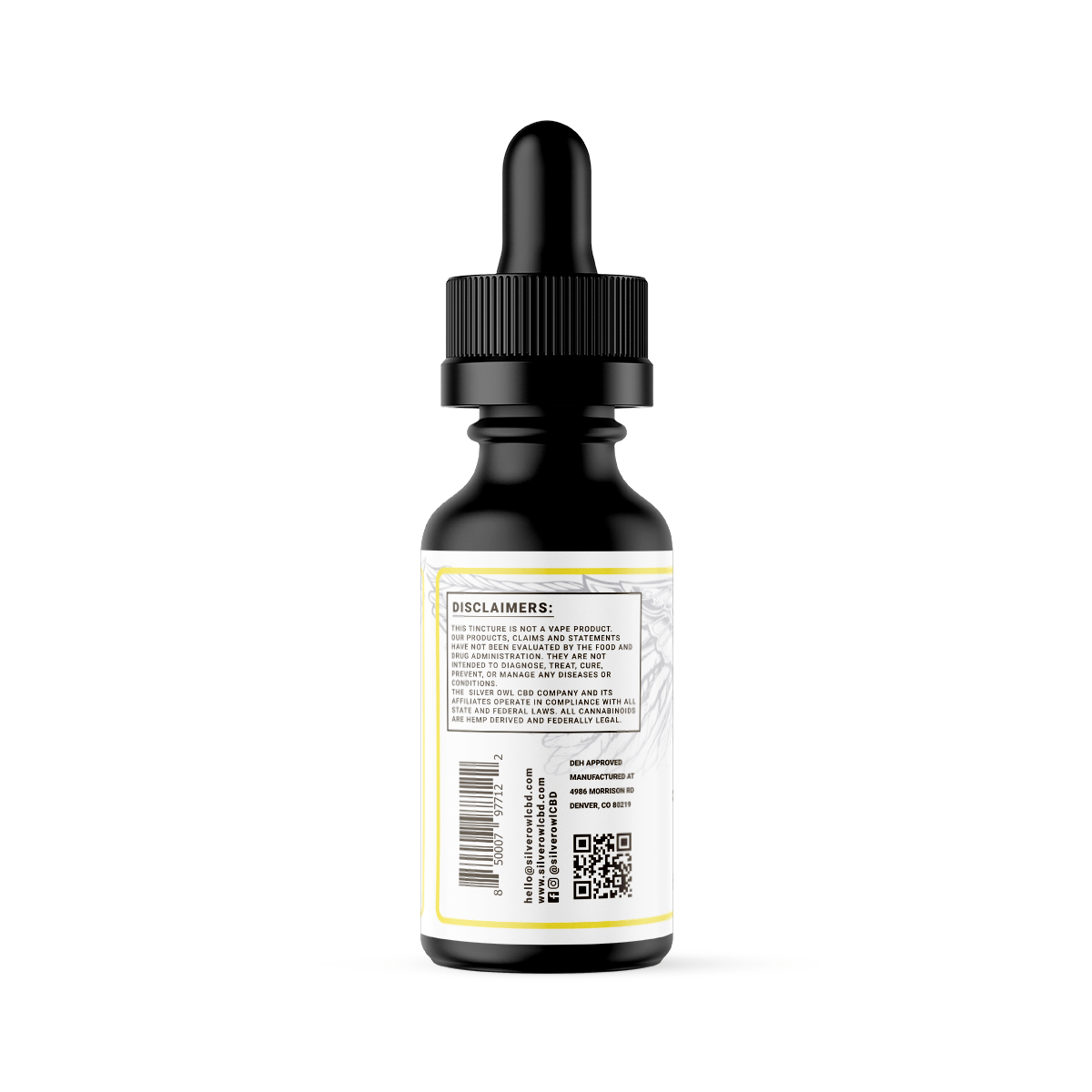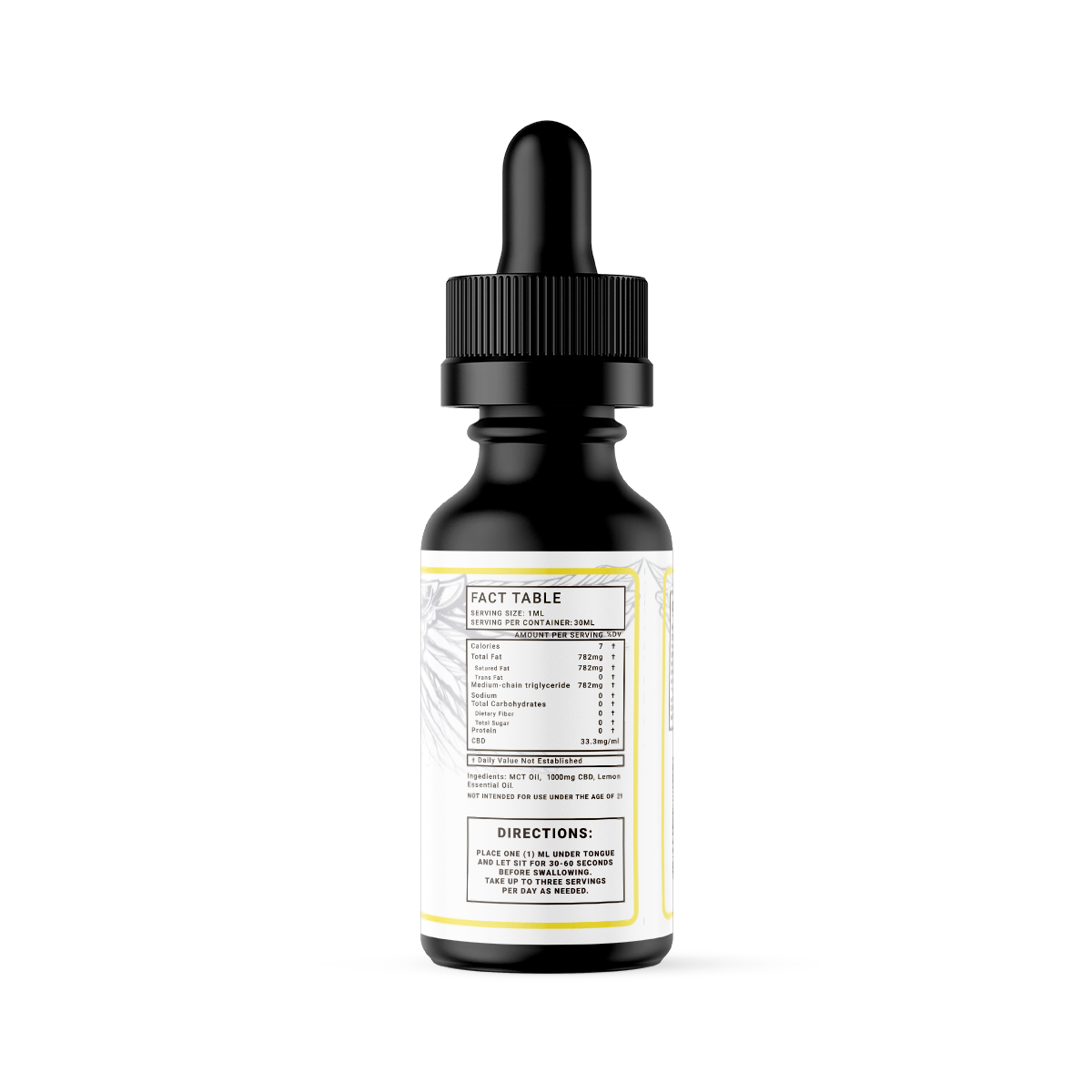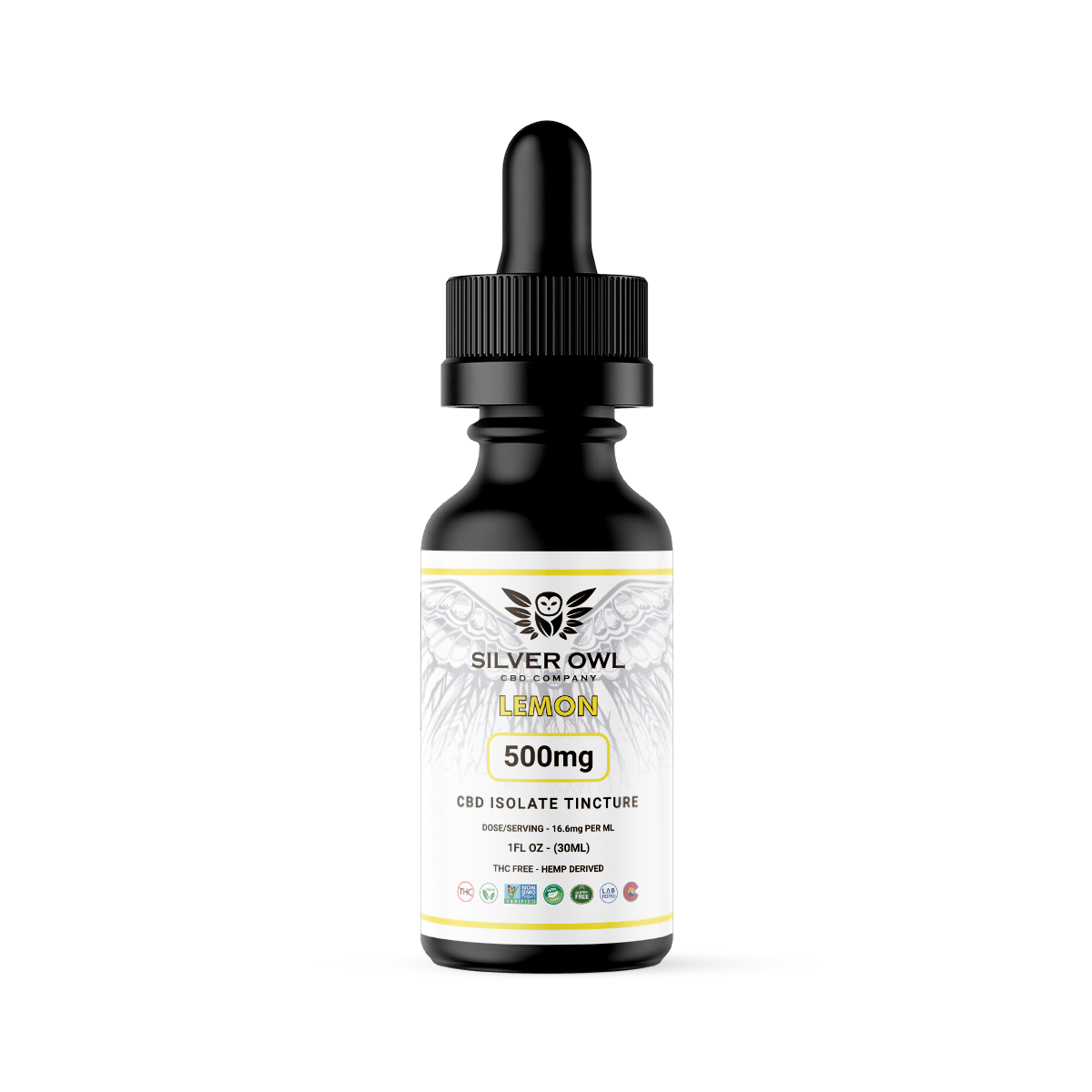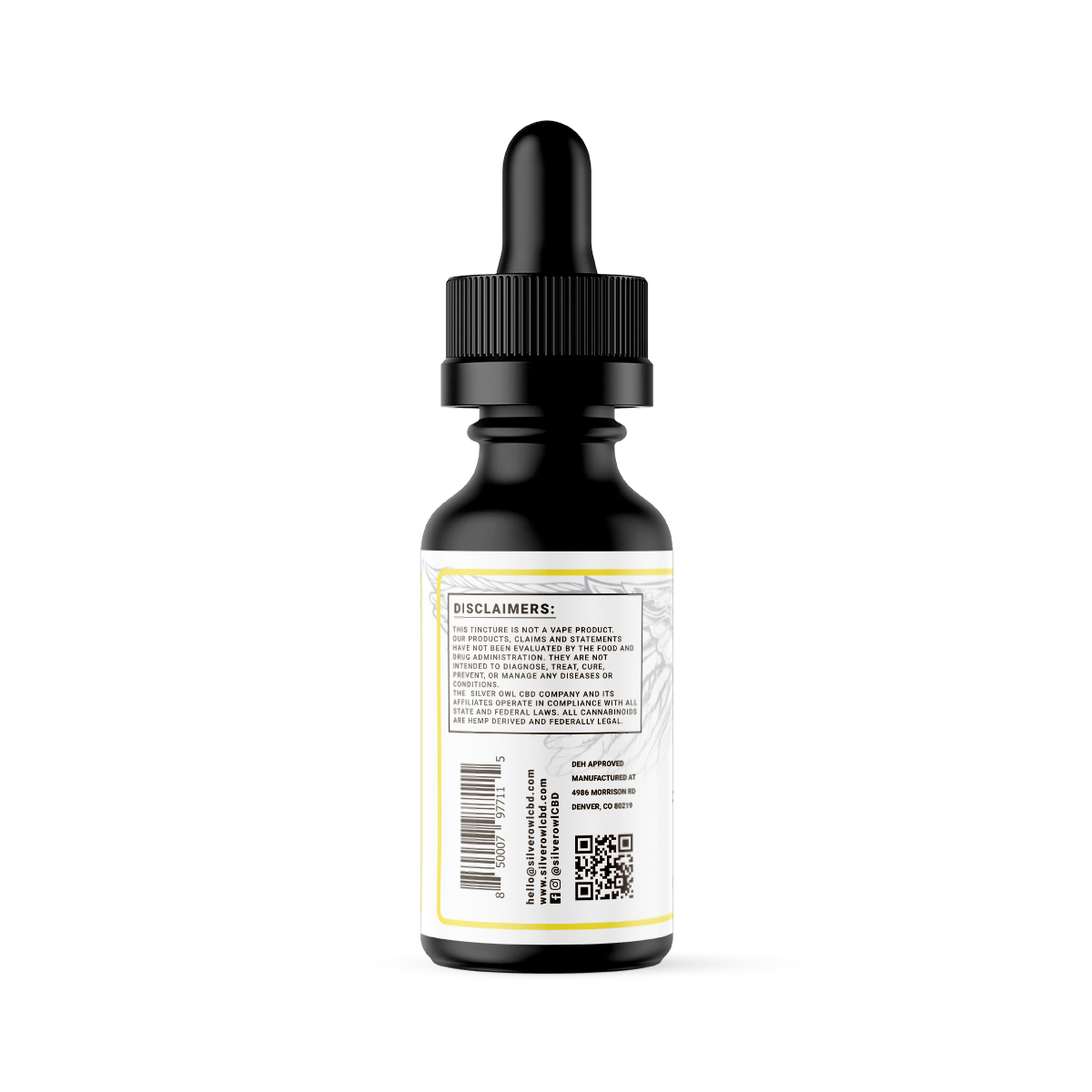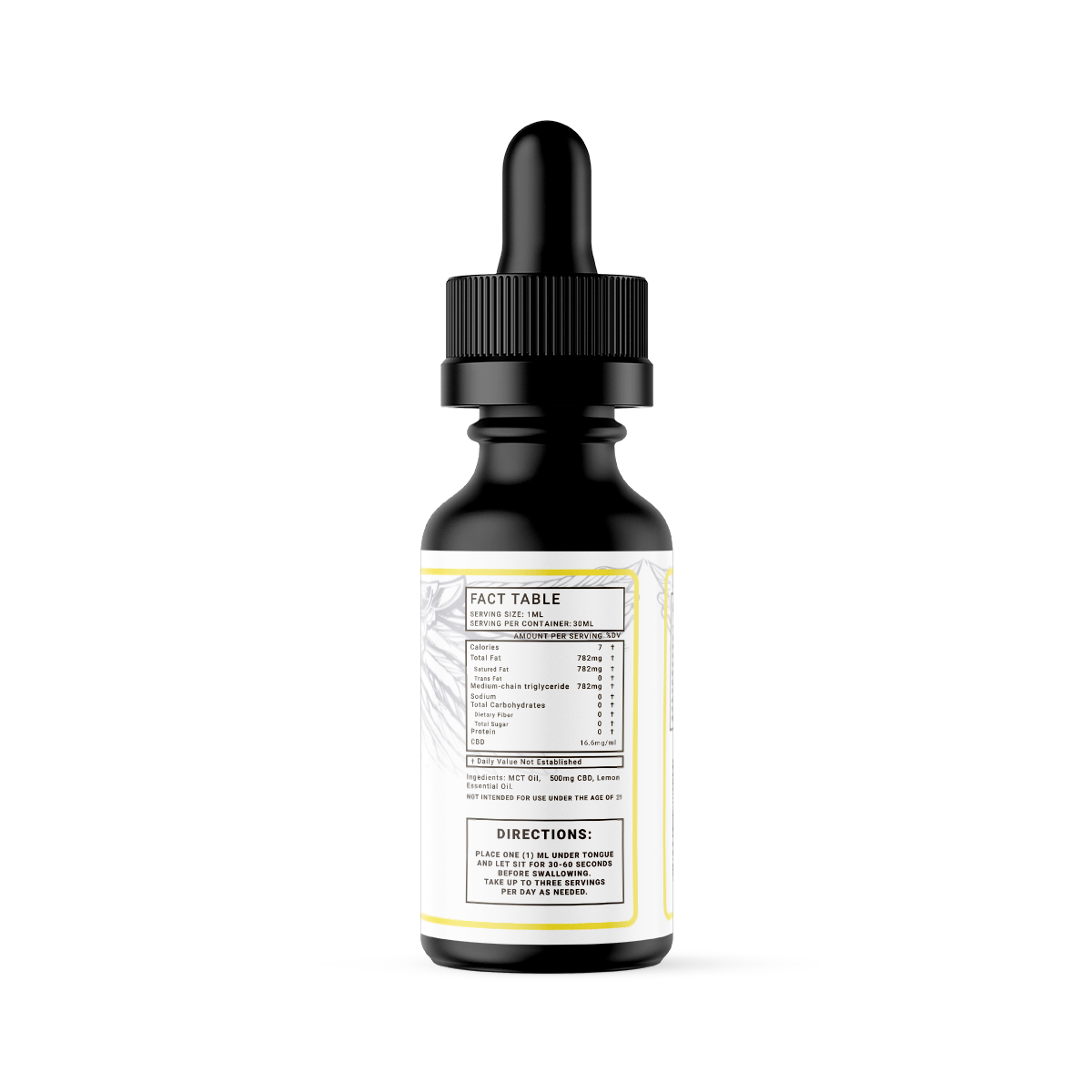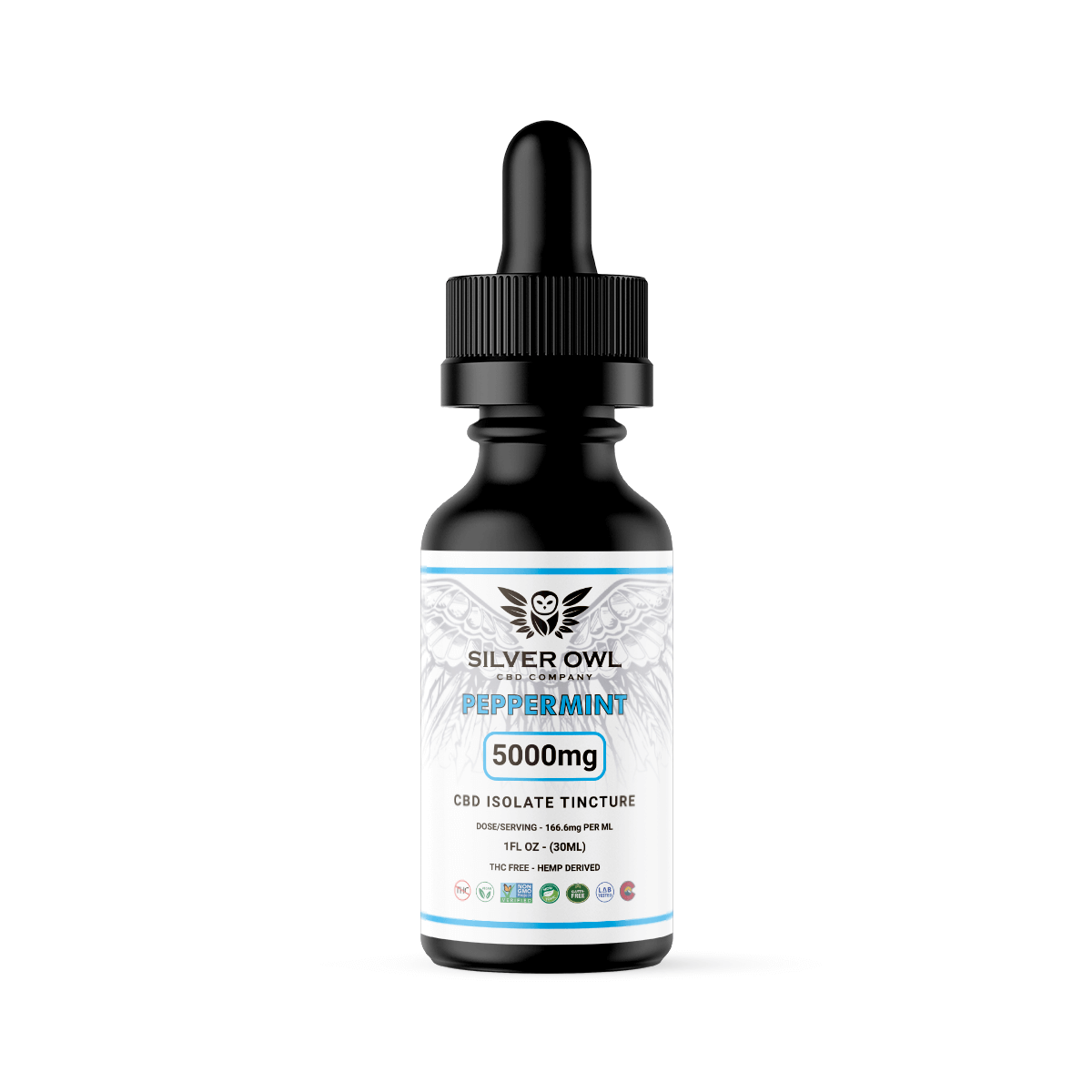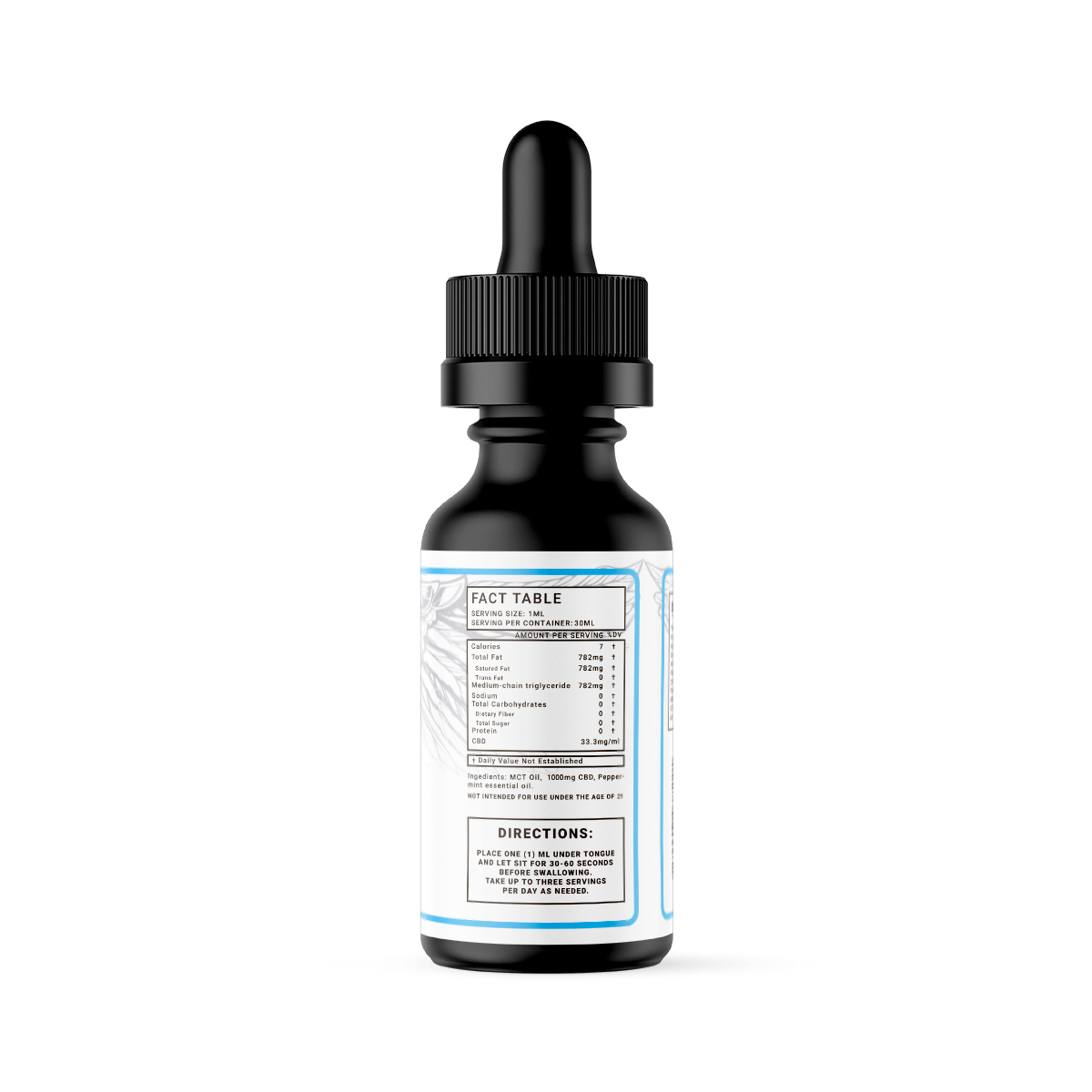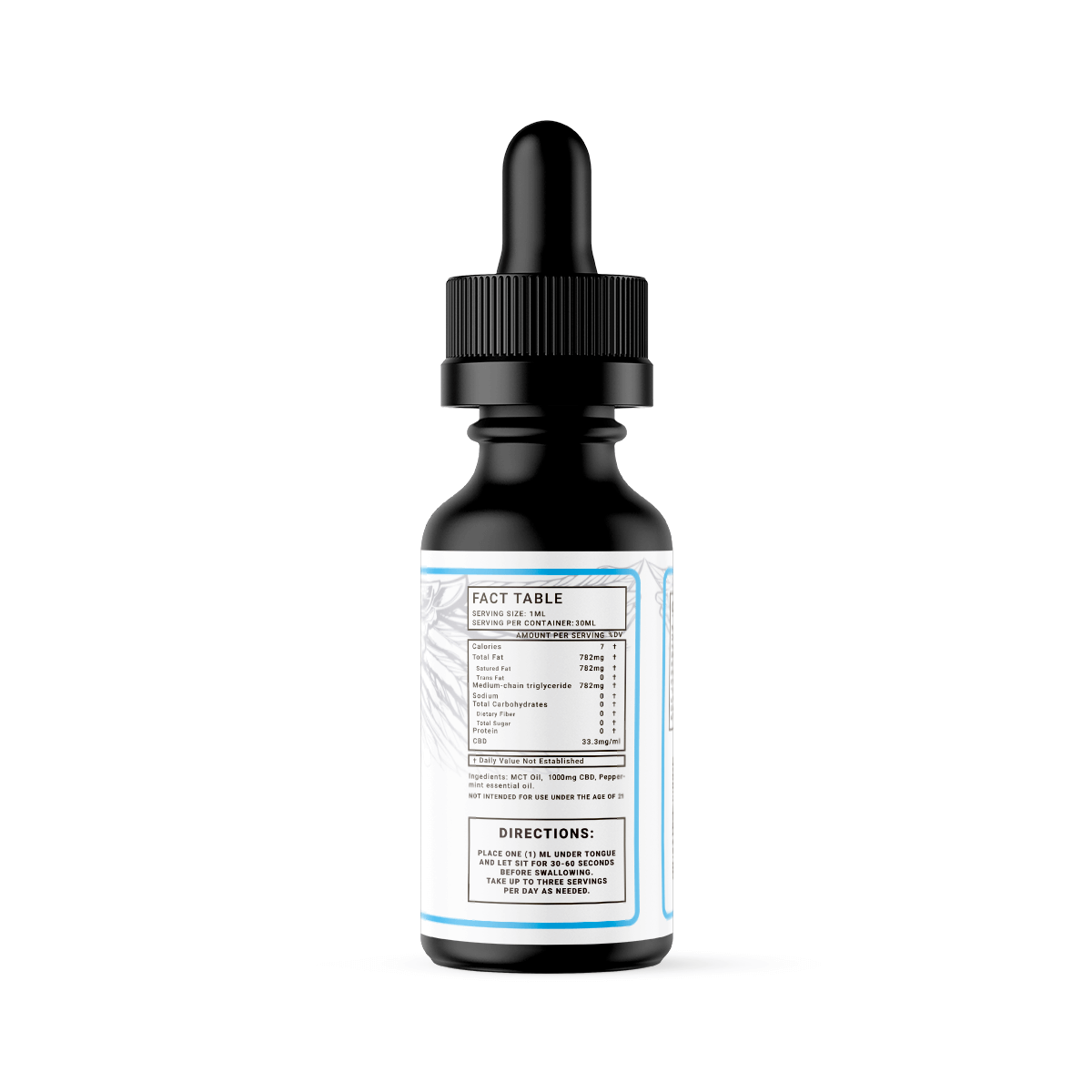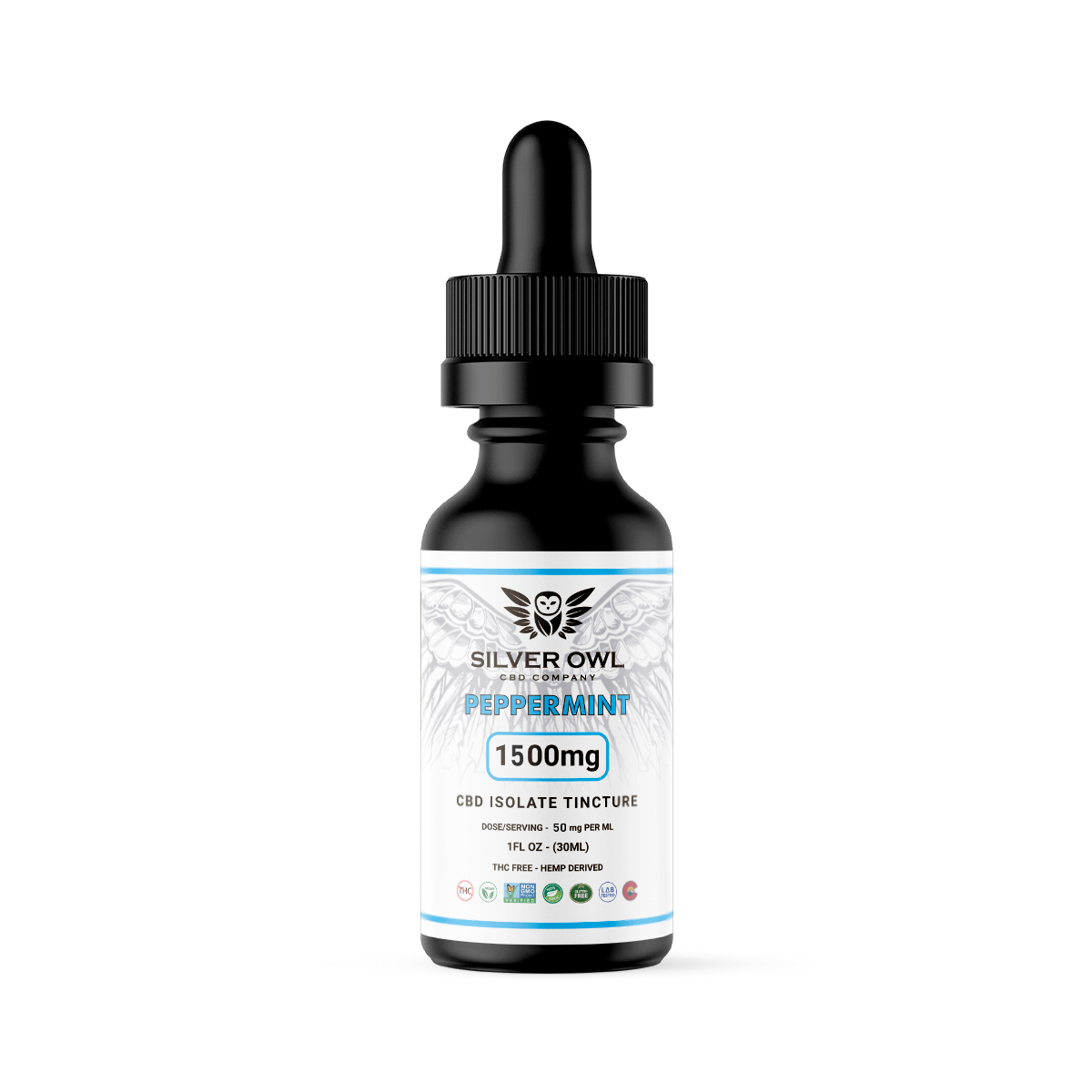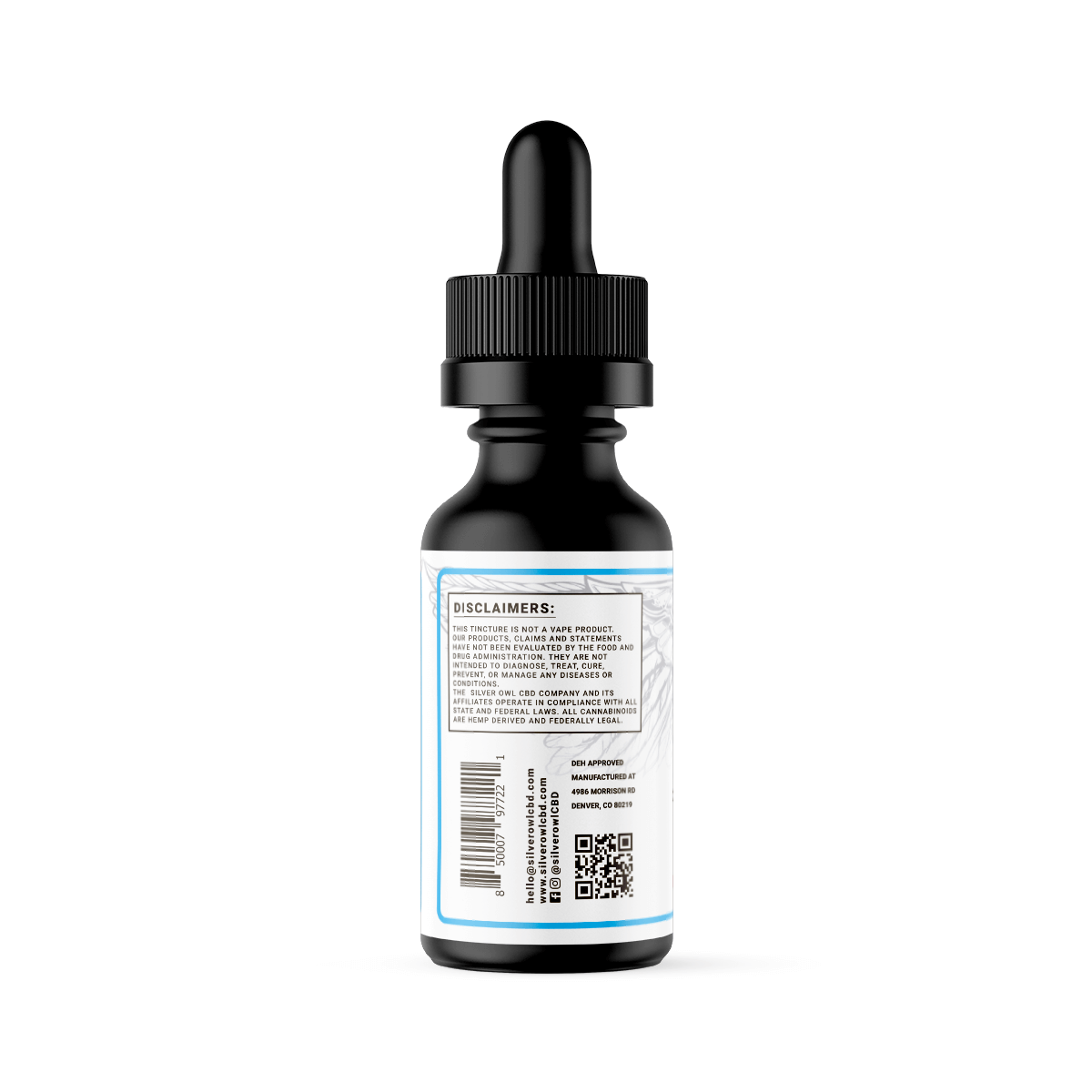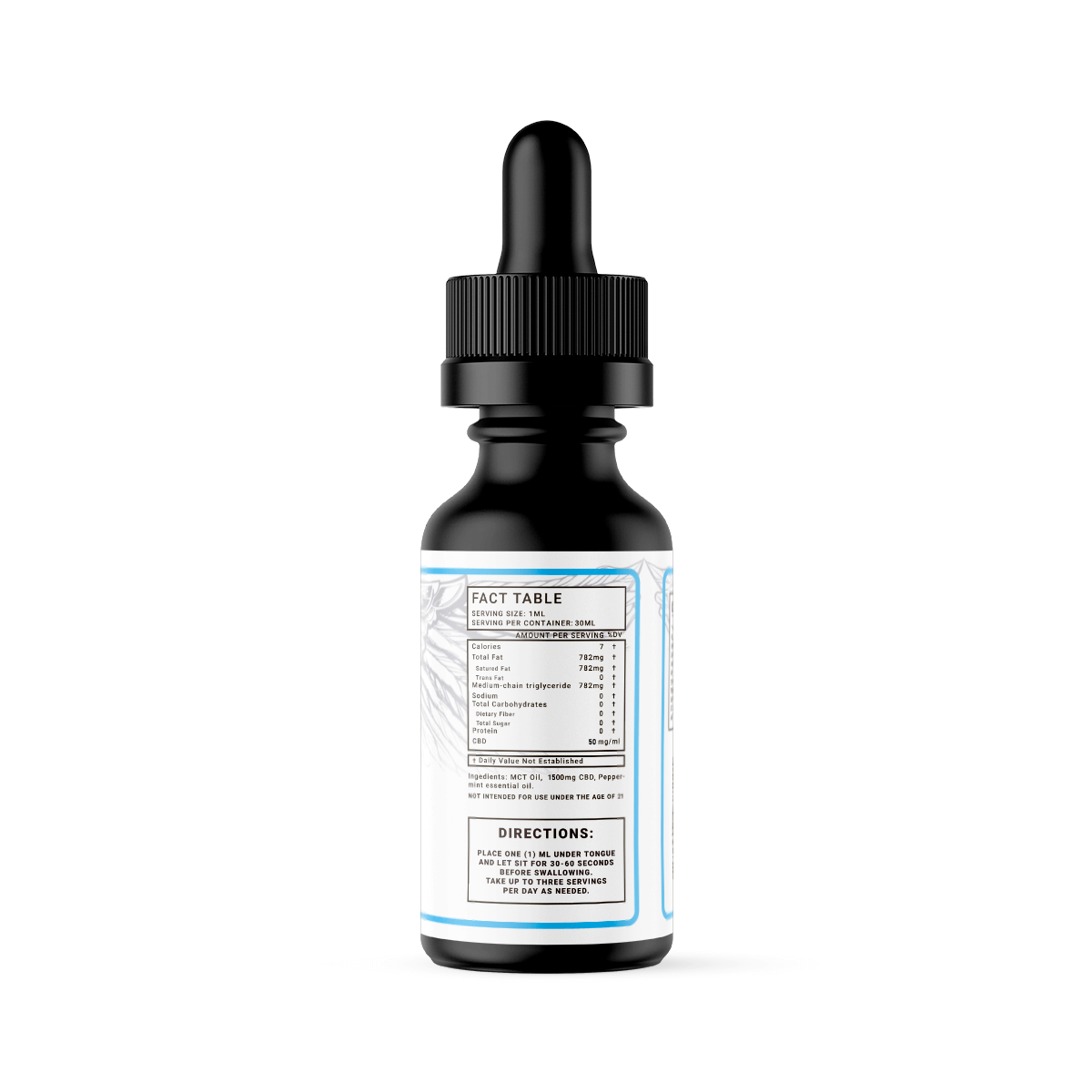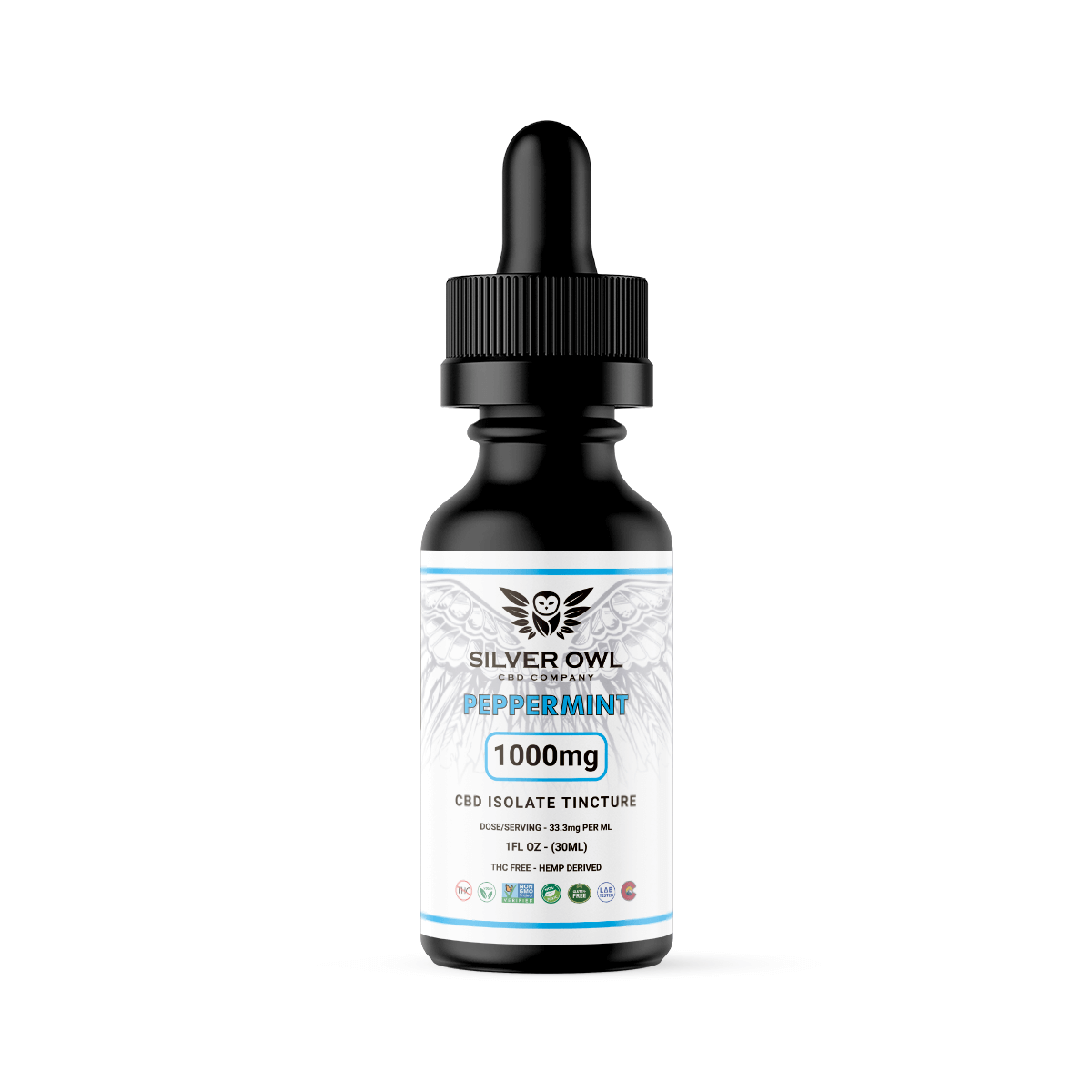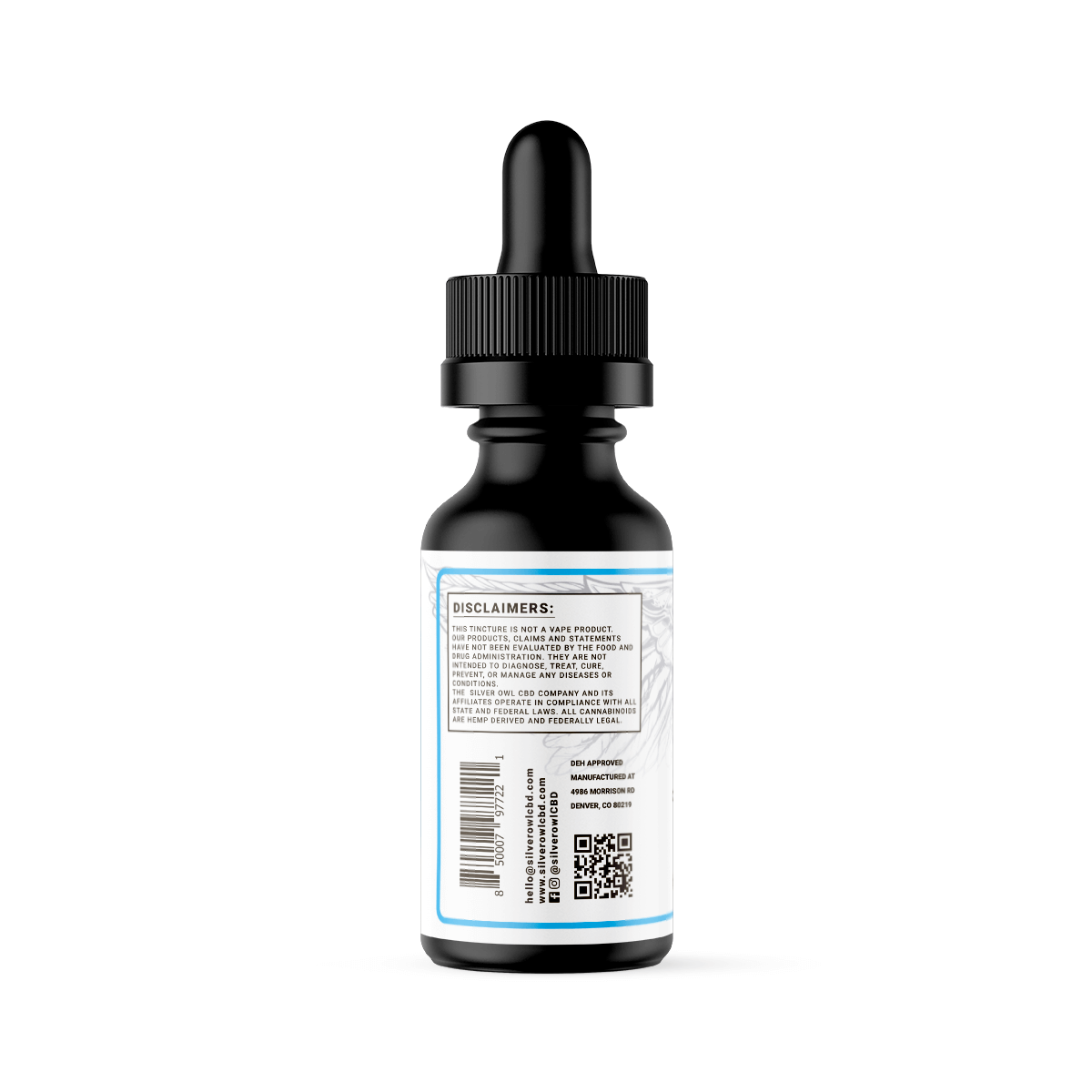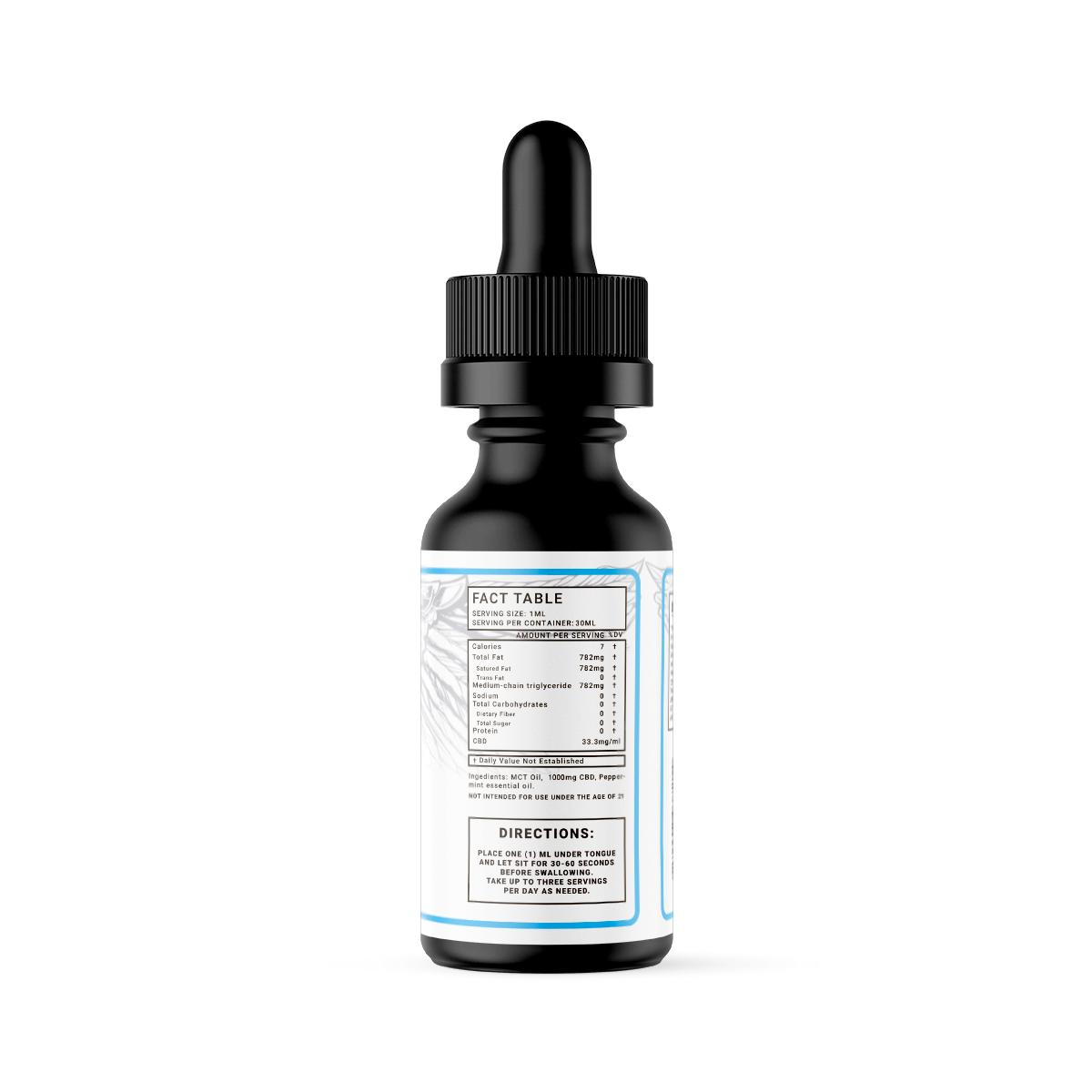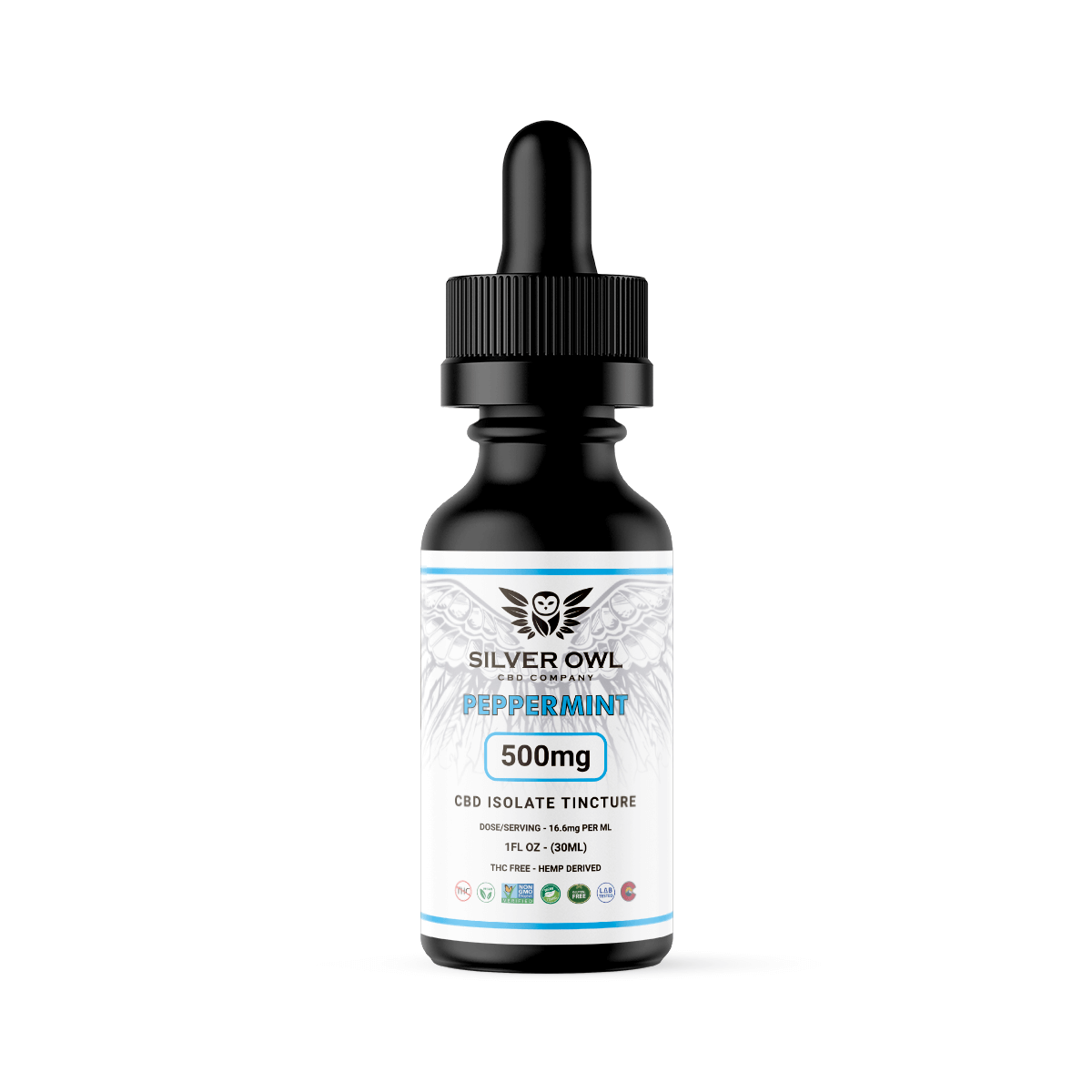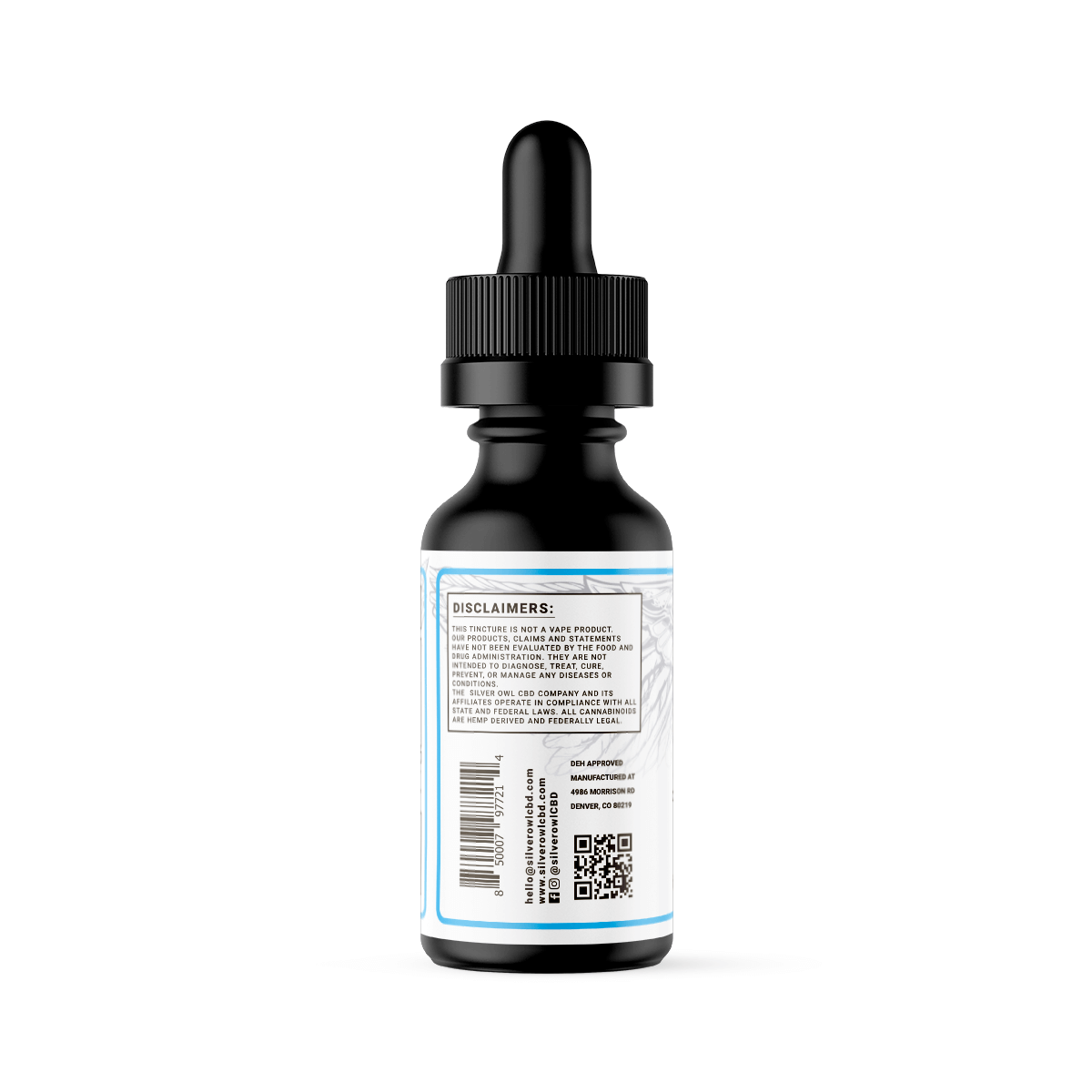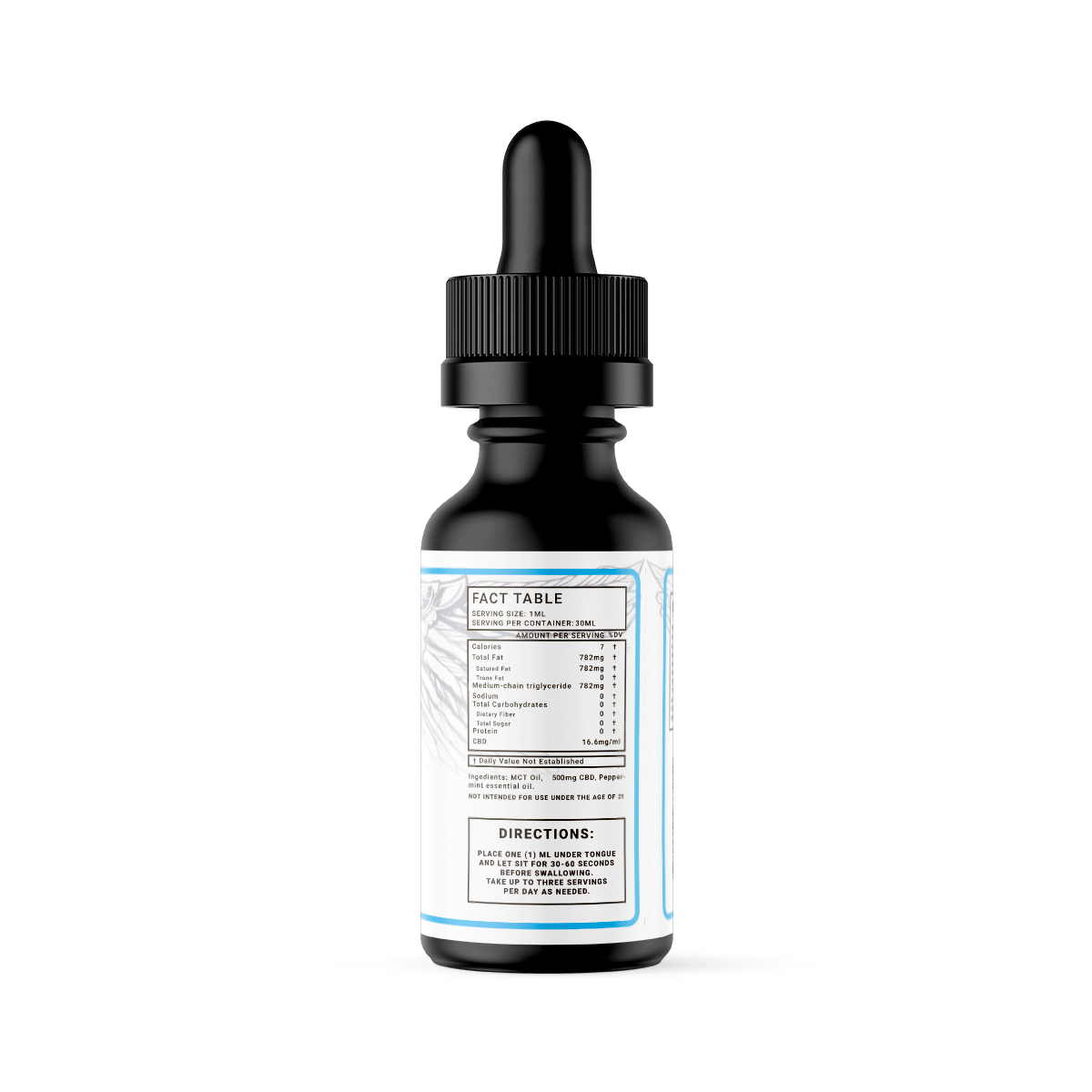 CBD Tincture
$19.99 – $149.99 — or subscribe and save up to 20%
CBD Content: 500MG, 1000MG, 1500MG, 3000MG, 5000MG
Flavors: Natural, Lemon, Peppermint
Serving per container: 30
Serving size: 16MG per 1ML
Recommended use: Daily Value Not Established
Ingredients: MCT Oil, Hemp derived CBG, Natural Essential Oils
Brand: Silver Owl
Directions: Place one (1) ml CBD Tincture under the tongue and let sit for 30-60 seconds before swallowing. Take up to three servings per day or as needed.
Description
Additional information
Who doesn't enjoy a good breath mint after a warm meal? There's something remarkably satisfying about that burst of frosty peppermint flavor on an already-tantalized tongue. It changes the air you breathe, the drinks you sip and the confidence you display in conversation. That single experience we so often take for granted inspired our own efforts to be cool… and not to toot our own horn or anything, but we think we made it happen with our Silver Owl CBD Tincture!
CBD Tincture
Our chillest tincture starts like any other Silver Owl CBD Tincture. Our extract team isolates our CBD from hemp plants for a 0.0% THC content. This is then infused in MCT coconut oil for increased bioavailability and improved absorption, making the Silver Owl CBD Company's tinctures just as great for experienced CBD users and cannabis enthusiasts as they are for first timers wary of "using cannabis".
That's when we get a little cooler by adding in the peppermint essential oil. That final touch makes our peppermint tincture stand out as a great match for a night on the town or the perfect response to a summertime heatwave!
Ingredients: CBD, Organic MCT Oil, Natural Essential Oils
Uses: Decreasing pain and inflammation, anxiety management, mood improvement, appetite improvement, nausea reduction
Flavors: Natural, Lemon, Peppermin
Available in 500mg, 1,000mg, 1,500mg, 3,000mg and 5,000mg bottles
| | |
| --- | --- |
| Brand | Silver Owl |
| Manufacturer | Herbal Pharm RX |
| Flavor | Lemon, Natural, Peppermint |
| Mgs CBD | 500, 1000, 1500, 3000, 5000 |