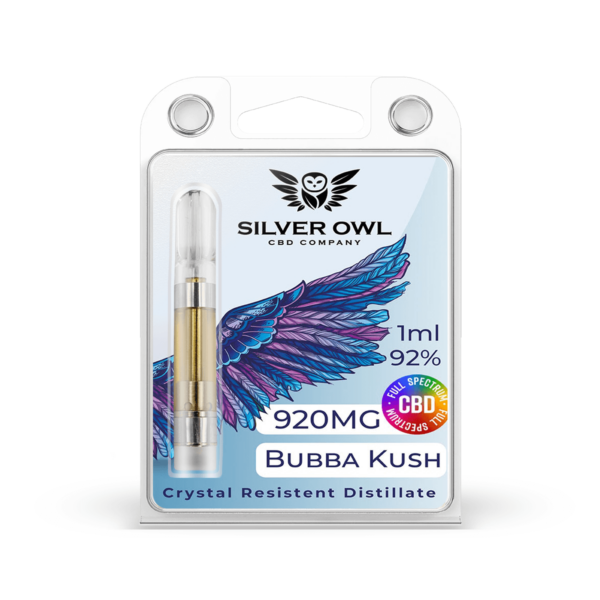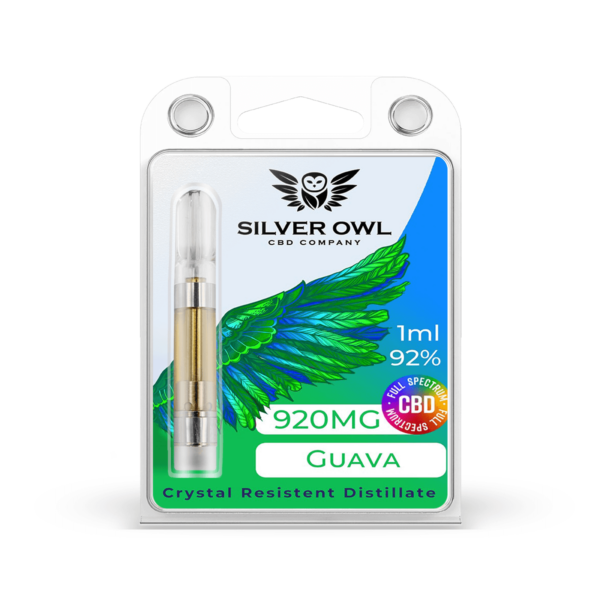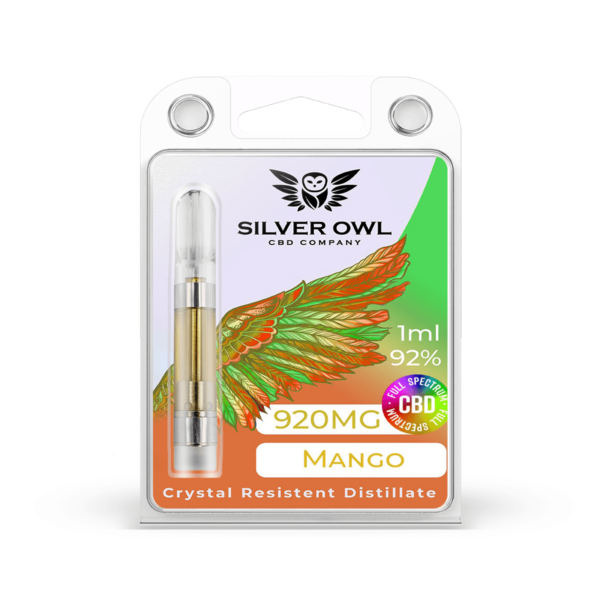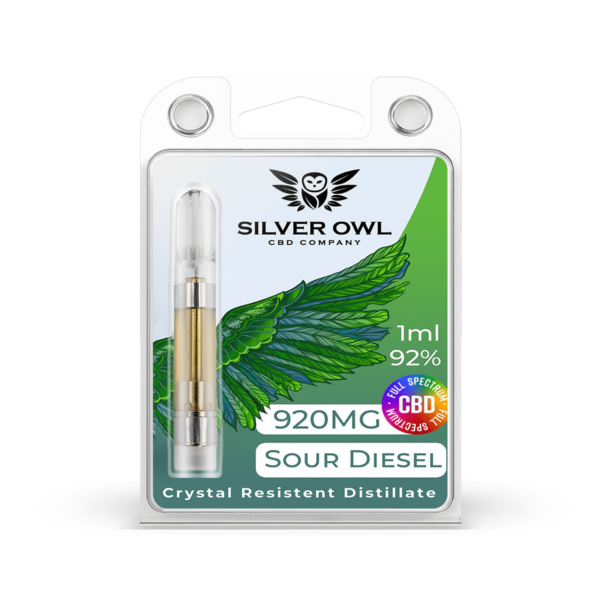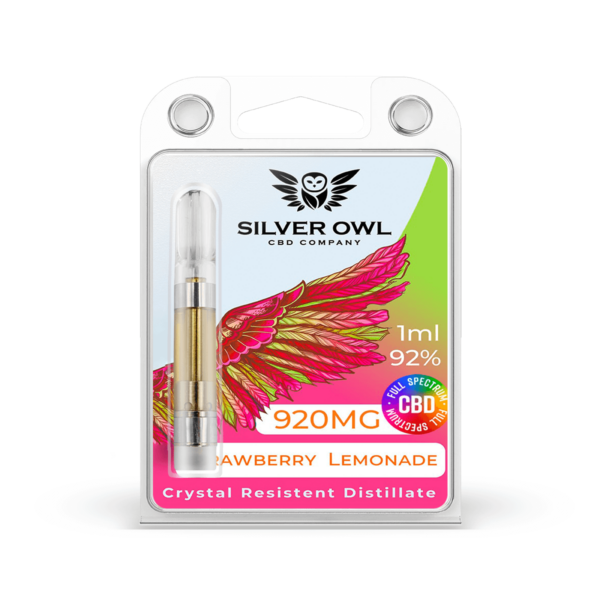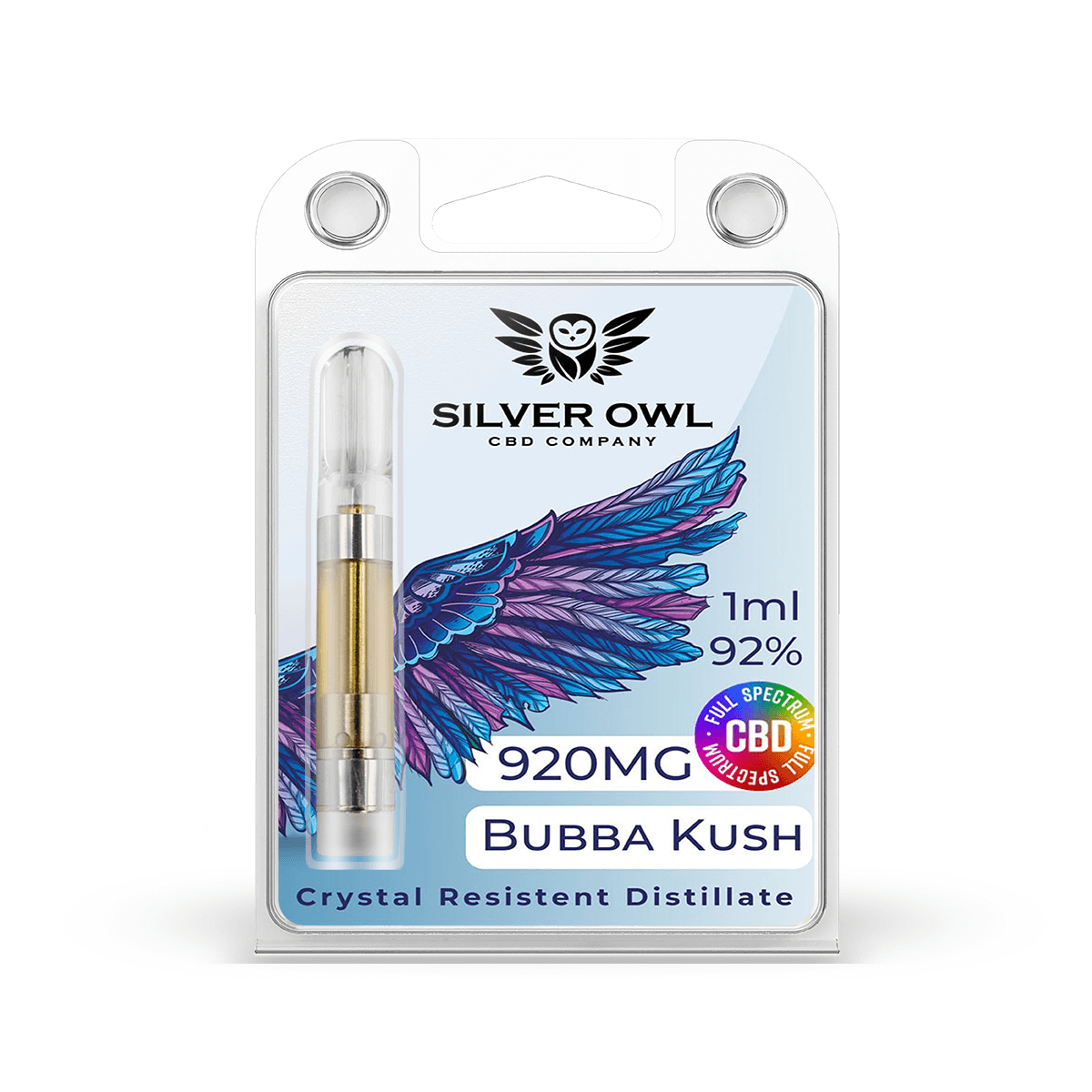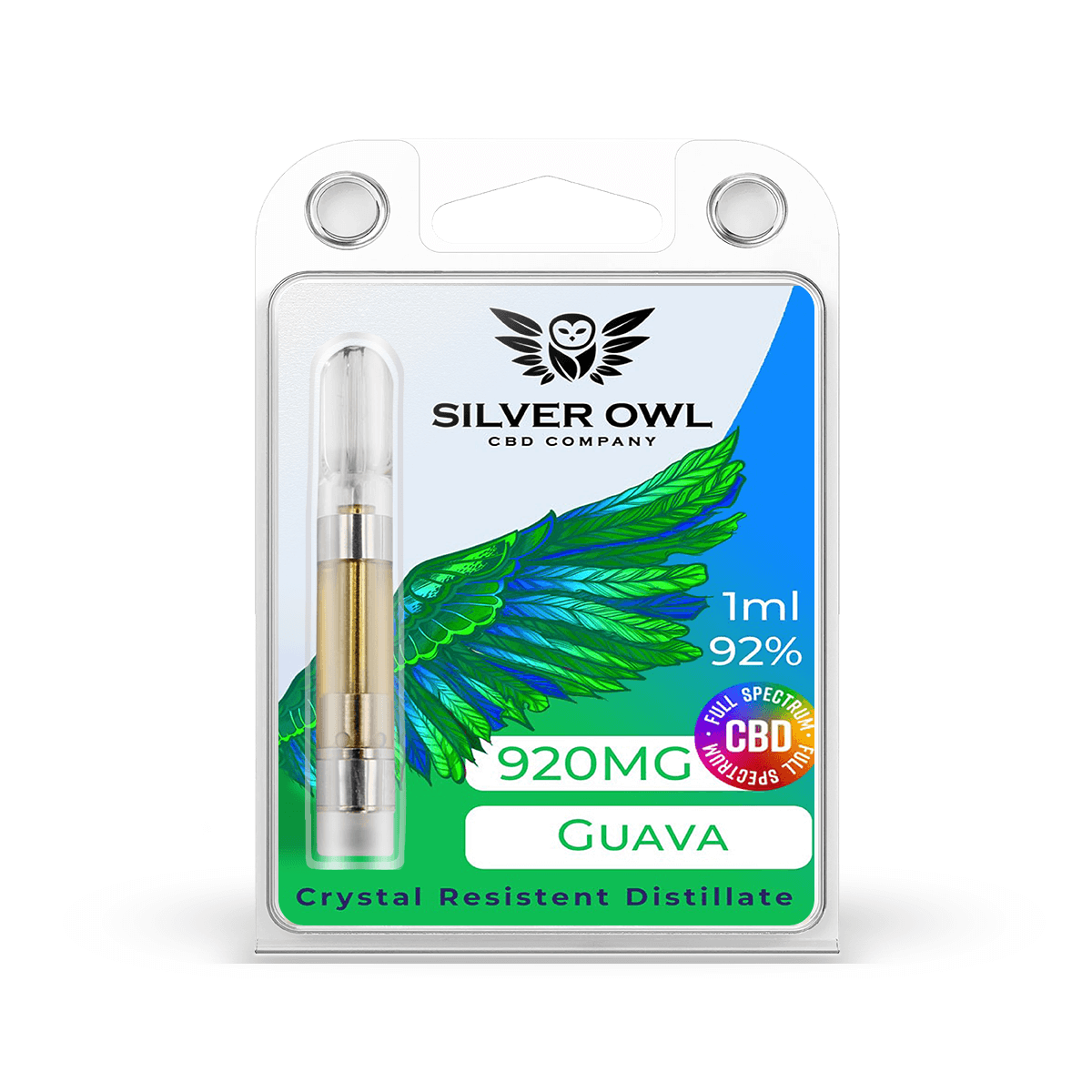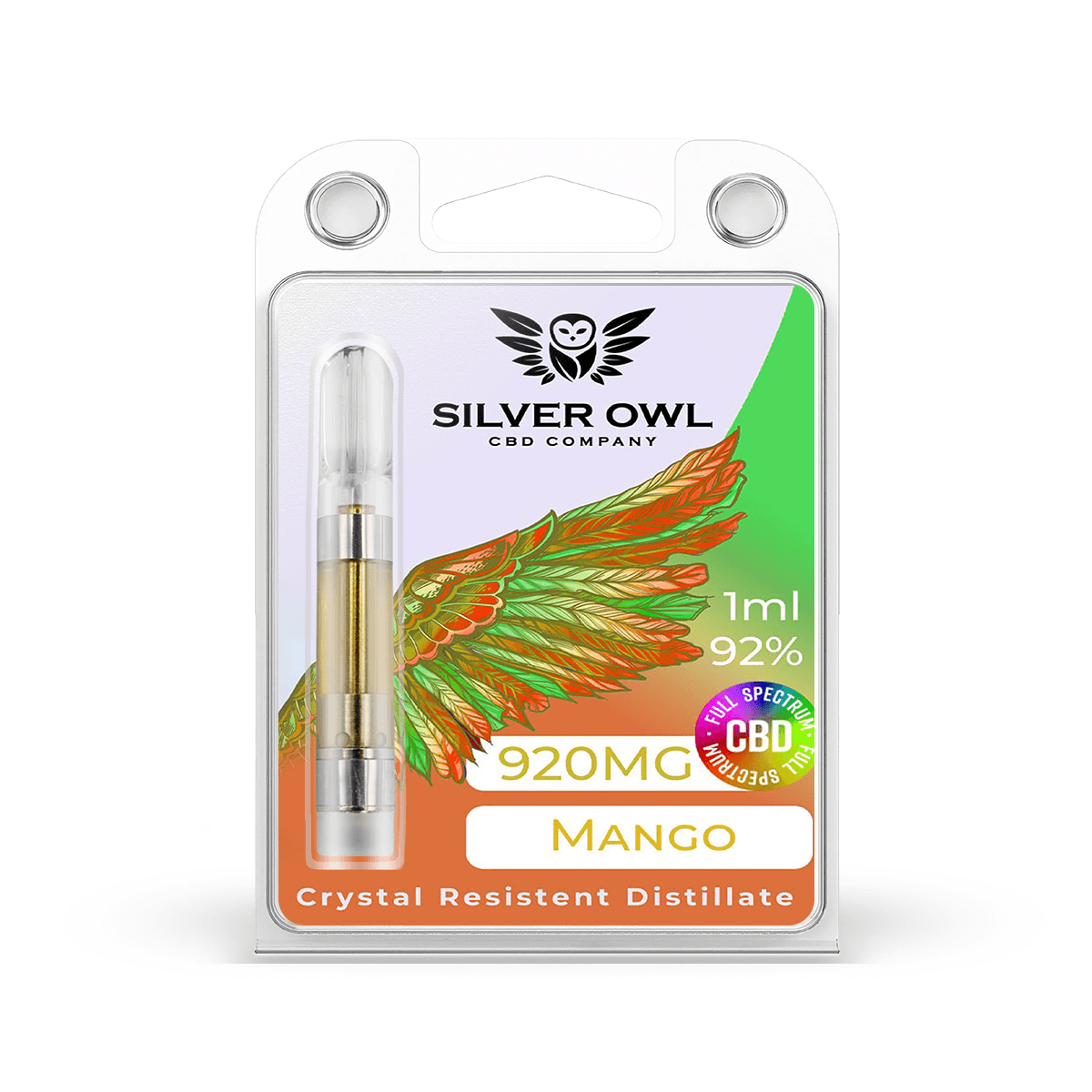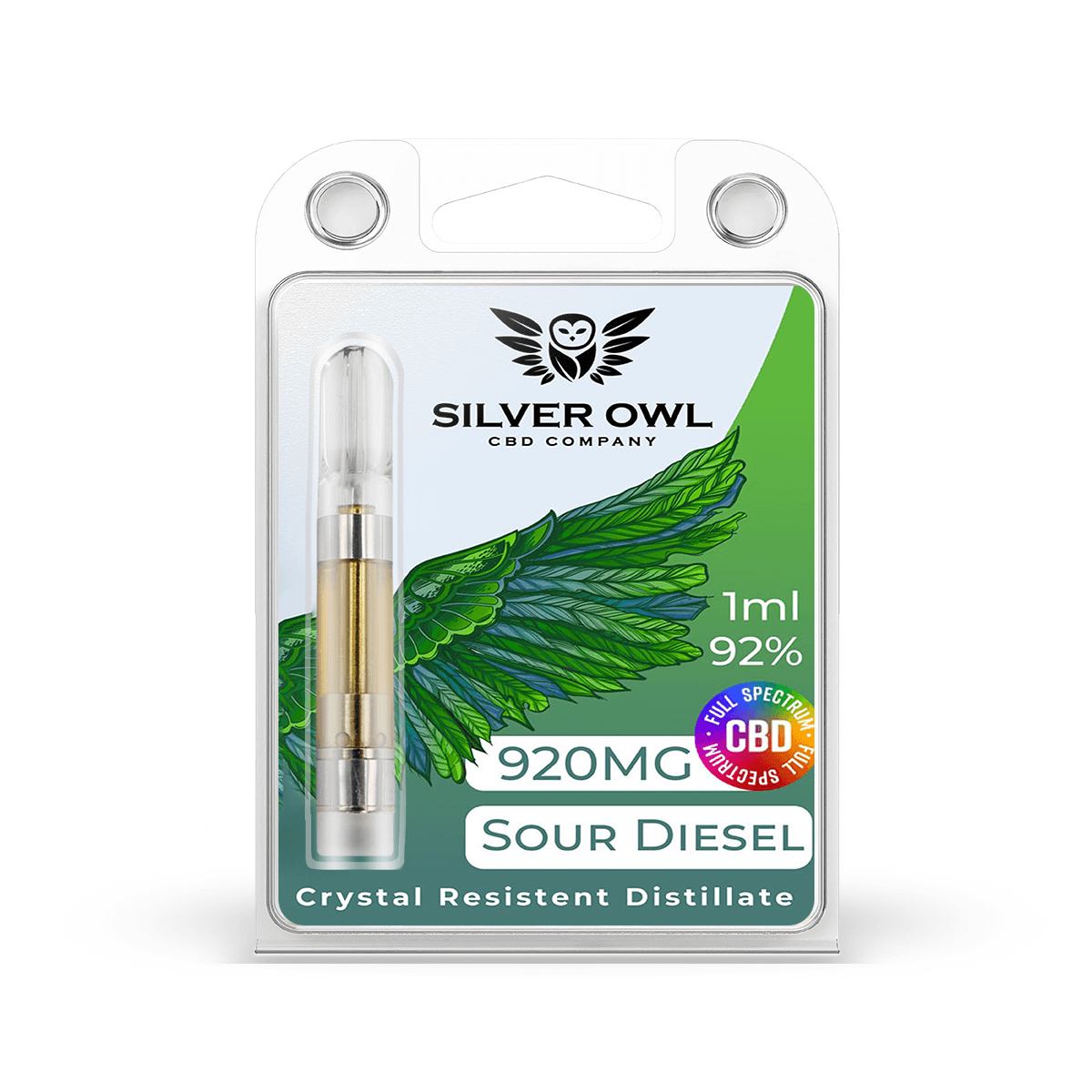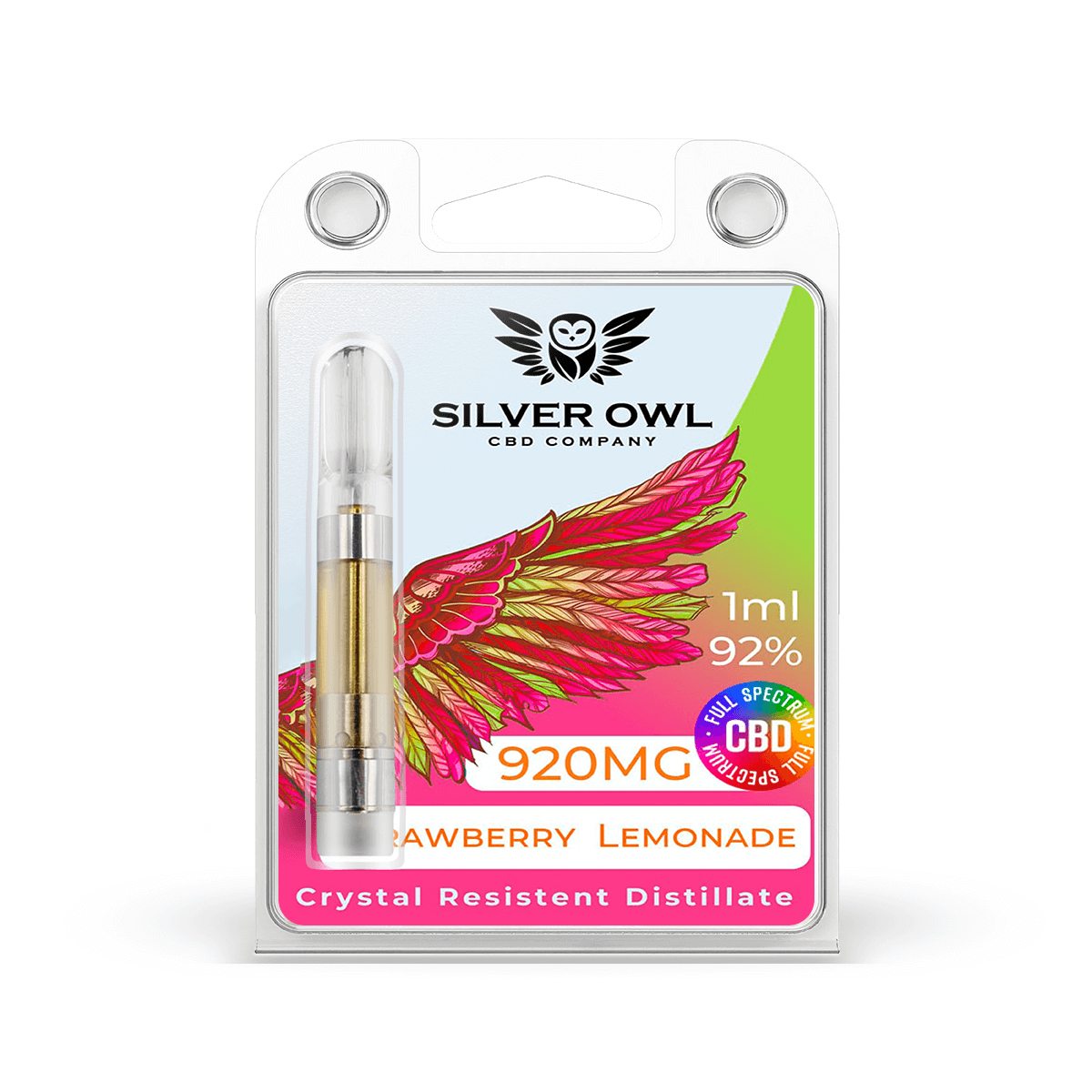 Full Spectrum Vape Cartridge
$29.99 — or subscribe and save up to 20%
Full Spectrum Content: 920MG
Strain Types: Indica, Sativa, Hybrid
Strains: Mango, Strawberry Lemonade, Sour Diesel, Bubba Kush, Guava
Serving Size: 10 to 20 mg
Recommended use: As needed
Ingredients: Full Spectrum Distillate, Natural Terpenes
Brand: Silver Owl
Directions: Hit Full Spectrum Cartridge until desired result are achieved.
Description
Additional information
We've been working with CBD Isolate since we started the Silver Owl CBD Company and have made a number of fantastic products with this pure form of CBD, but lately we've been feeling like it's time to start branching out with new types of hemp derived extracts as we grow. And the times, they certainly are a'changin': as more Americans have started taking CBD, the stigmas against hemp and hemp derived cannabinoids have lightened their grip on our country's perceptions of the plant and its compounds.

With these changes in perception and our efforts to expand compelling us, we've been working hard on developing our new Full Spectrum Extract. Full spectrum products usually contain a broad range of the better known and more abundantly available cannabinoids, but not every full spectrum product out there contains "lesser" cannabinoids such as CBC and CBA. We've refined our extraction techniques to ensure that our Full Spectrum Extract pulls CBD, CBN, CBG, CBC, CBA, numerous other cannabinoids and a full range of terpenes found in our raw flower for a truly full spectrum experience.
We're excited to release our first line of full spectrum products to the public: Silver Owl Full Spectrum CBD Cartridges! Each 1g cartridge contains 920mg of our Full Spectrum Extract and 80mg of terpenes for additional flavor in a crystal resistant distillate formulated to avoid hardening and congealing around the heating element, which can lead to premature burnouts. With roughly 580mg of CBD and 340mg of other cannabinoids working synergistically to provide the "Entourage Effect", our Full Spectrum CBD Cartridges are sure to please!
With a fruity, smooth hit and a sweet and slightly herbal exhale, our Mango Cartridges are a personal favorite amongst the Silver Owl Crew. Everyone at our main office has been walking around with one on their 510 batteries since the test batch came in. We love these Mango Full Spectrum CBD Cartridges and think you will too!
| | |
| --- | --- |
| Strain Type | Hybrid, Indica, Sativa |
| Strain | Bubba Kush, Guava, Mango, Sour Diesel, Strawberry Lemonade |