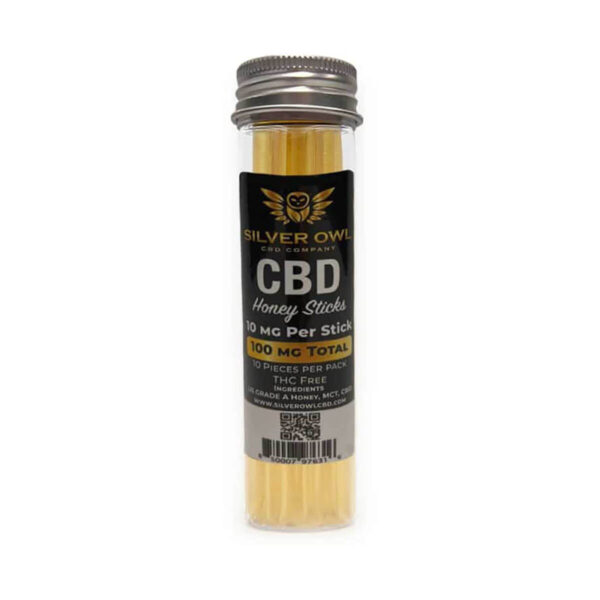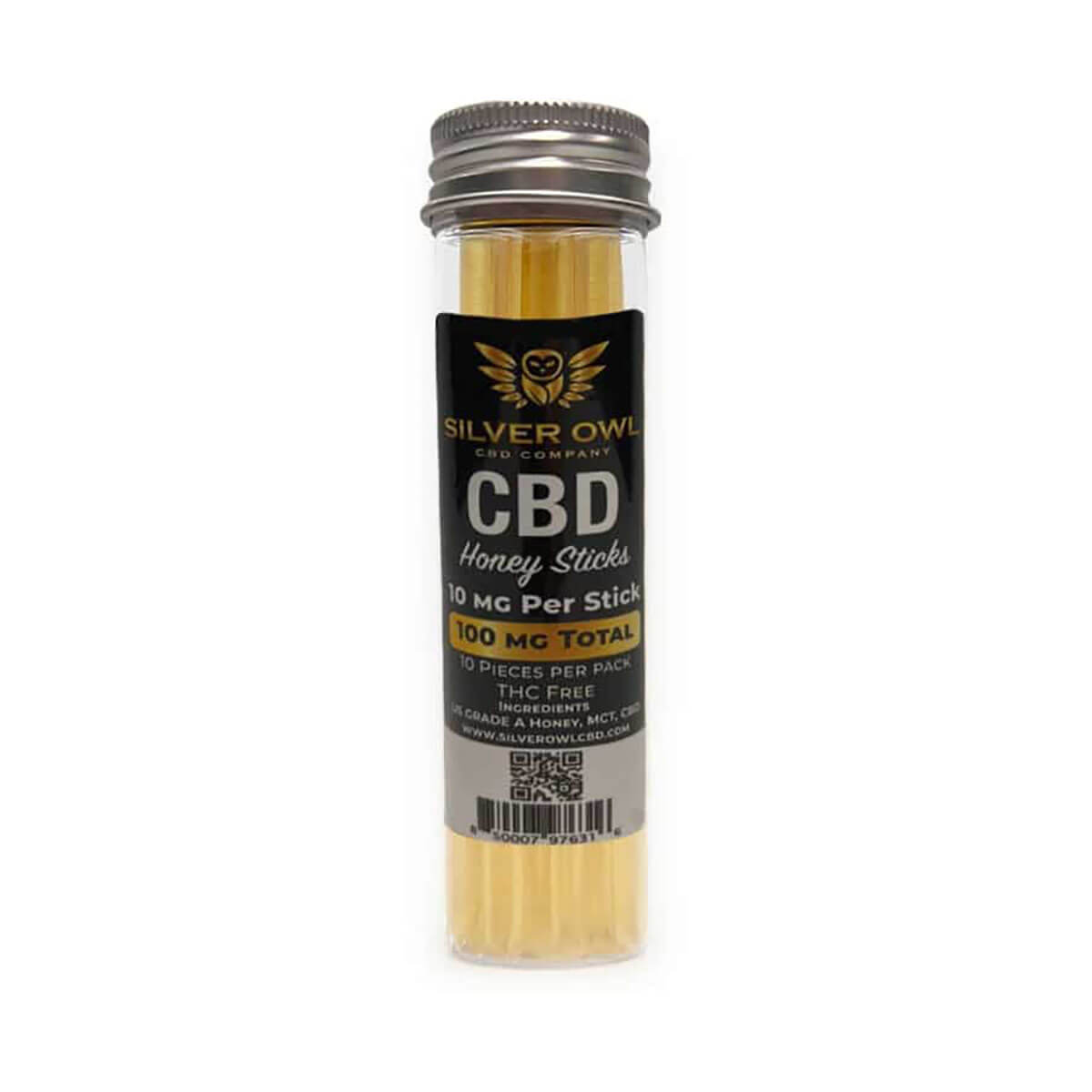 CBD Honey Sticks
$1.99 — or subscribe and save up to 20%
Type: Honey Sticks
Serving Size: 1 Honey Stick
Sticks per Pack: 10
Cannabinoid Content: 10MG / 100MG
Ingredients: Honey, CBD
Uses: Can be consumed from the stick or added to food and beverage recipes
Description
Additional information
Delicious. Pure. Organic. Our CBD Honey Sticks are all the things honey should be with an added perk!
Using a natural, "bee safe" approach developed by our honey farmers themselves, we start by extracting the pure, organic honey from hives here in Colorado before infusing it with our CBD isolate and loading it into our honey sticks. The end result tastes amazing and comes right out of your favorite childhood memories of farmers market honey booths!
You can pop one end of our sticks with your teeth and use your fingers to squeeze our CBD honey directly into your mouth, or pop both ends and stir your favorite hot beverage with them, sweetening your coffee or tea while getting your daily dose of CBD. Silver Owl CBD Honey Sticks are perfect as a food additive or a standalone treat on a warm, sunny day!
Safe for kids!
When my kids are a little too energetic in the evenings I will give them a honey stick or two! At first they get hyper from the sugar in the honey, and then they relax and fall asleep normally within half an hour, no more late night cups of water needed 🤣
I love using this when I am sick, I will put it in a cup of tea and it helps a lot!
I love putting this in my cup of tea I have before I got to bed! definitely helps relax me!
Got to have
Help with allergies during pollin season. Also is great to have in hot tea on a winter day!!!!
Very convenient!
these guys I can take anywhere with me I love it, I dont have to smoke it I don't have to drink it I can just pull these out any where and out it on an of my food or just out of the "straw" and it is amazing
LOVE IT!!
These honey sticks are amazing!!
HONEY STICKSSS
I love these honey sticks so much I put them in my tea! They kick in for me pretty fast!
Perfect in Tea
Ok but have you tried honey in tea. This is the way to do it. Medical tea. yes
Sweat
I love honey, I love CBD, that product combines both. Love it with my tea :D
Amazing
I love these honey sticks so convenient for me I dont need to take a whole jar or anythignif I am on the go I just grab a couple sticks and I am ready to go, and they work amazingly I take them to work with me and I use it in work meetings as well, I just put a little in my hot drinks and I am set to work and ready to be in a meeting if I am needed. I also do use those dabs but these are convenient for my work place!!!!!