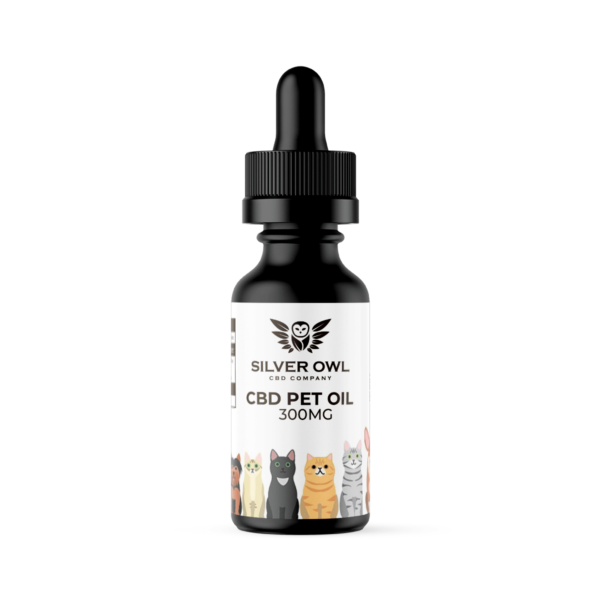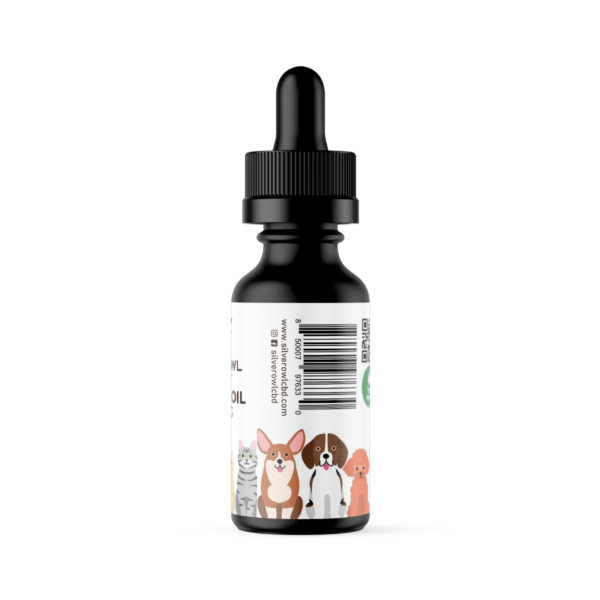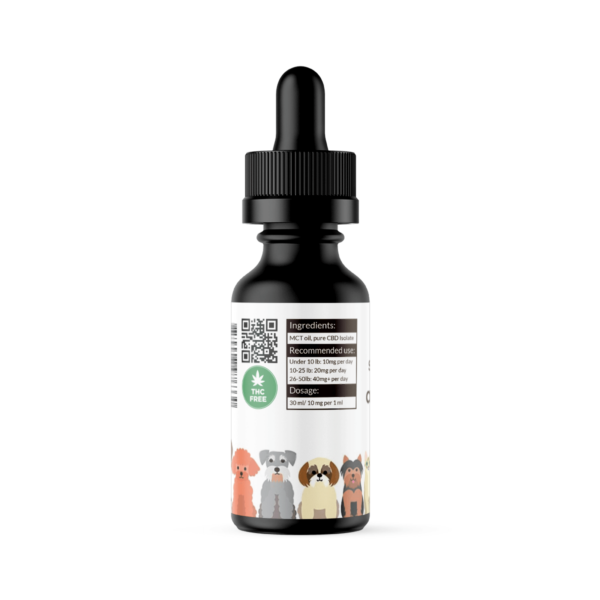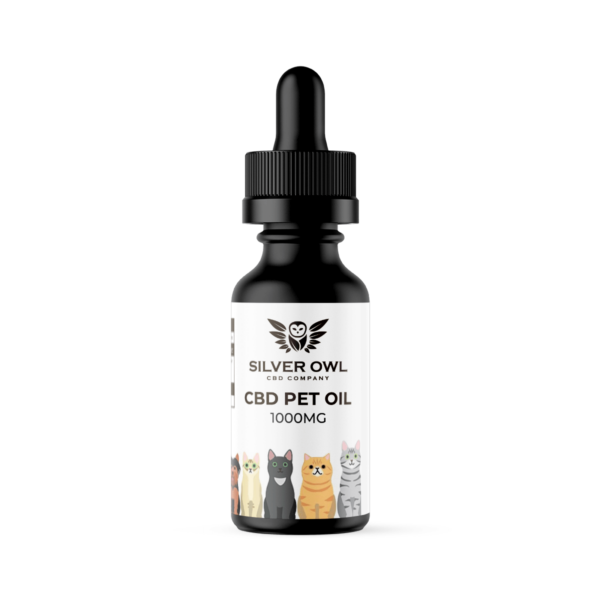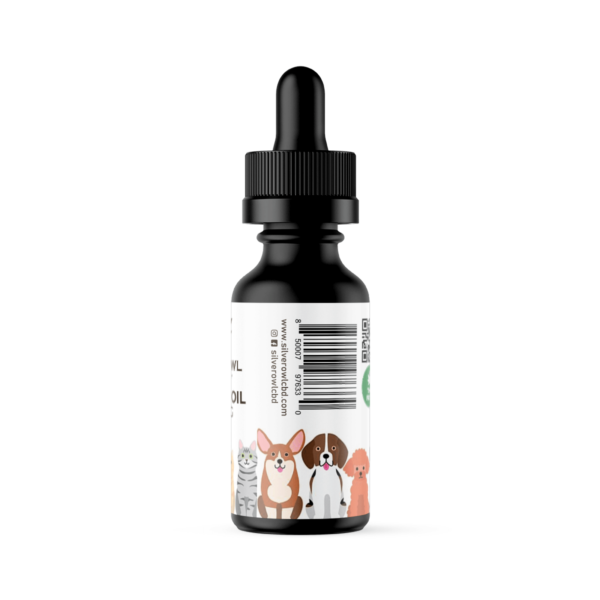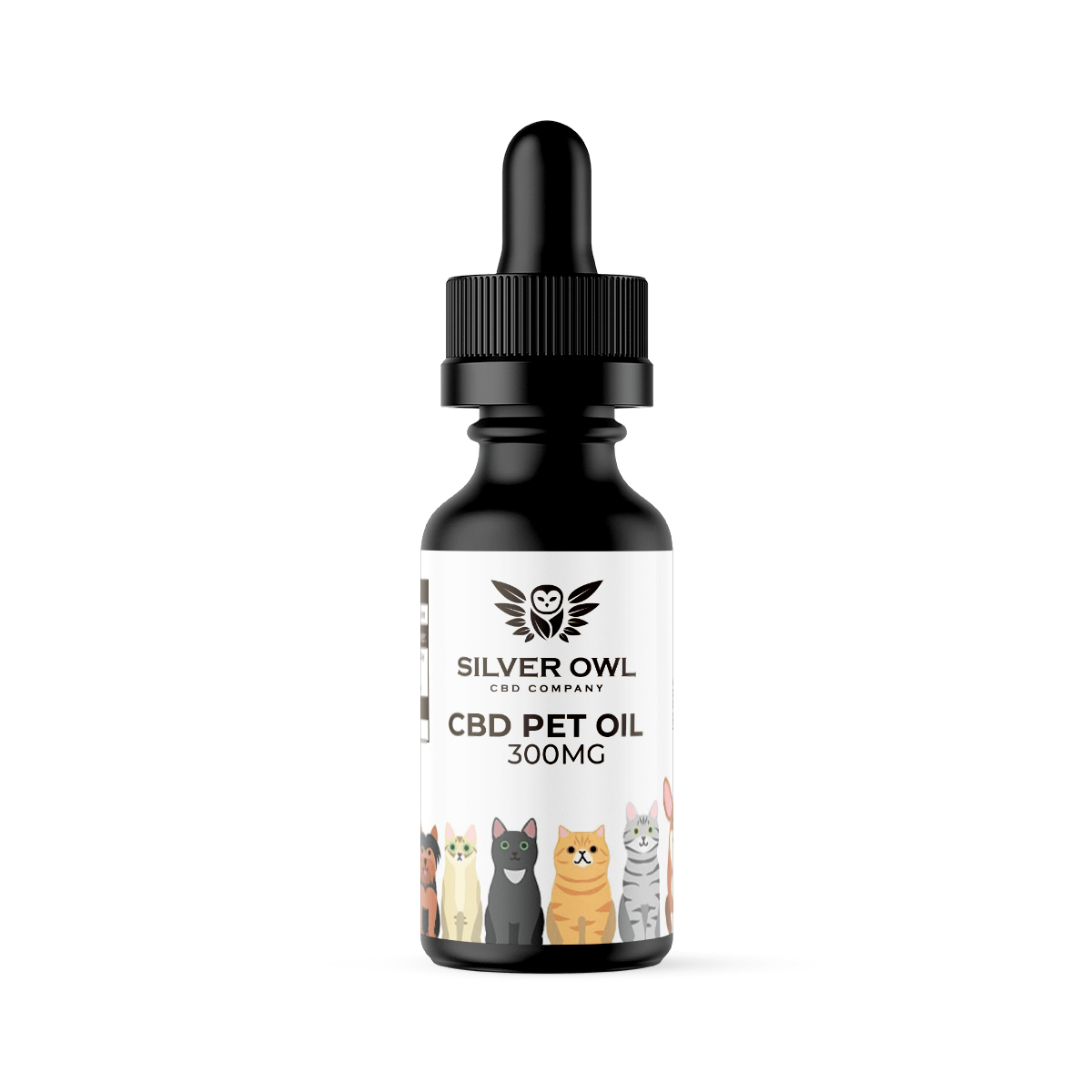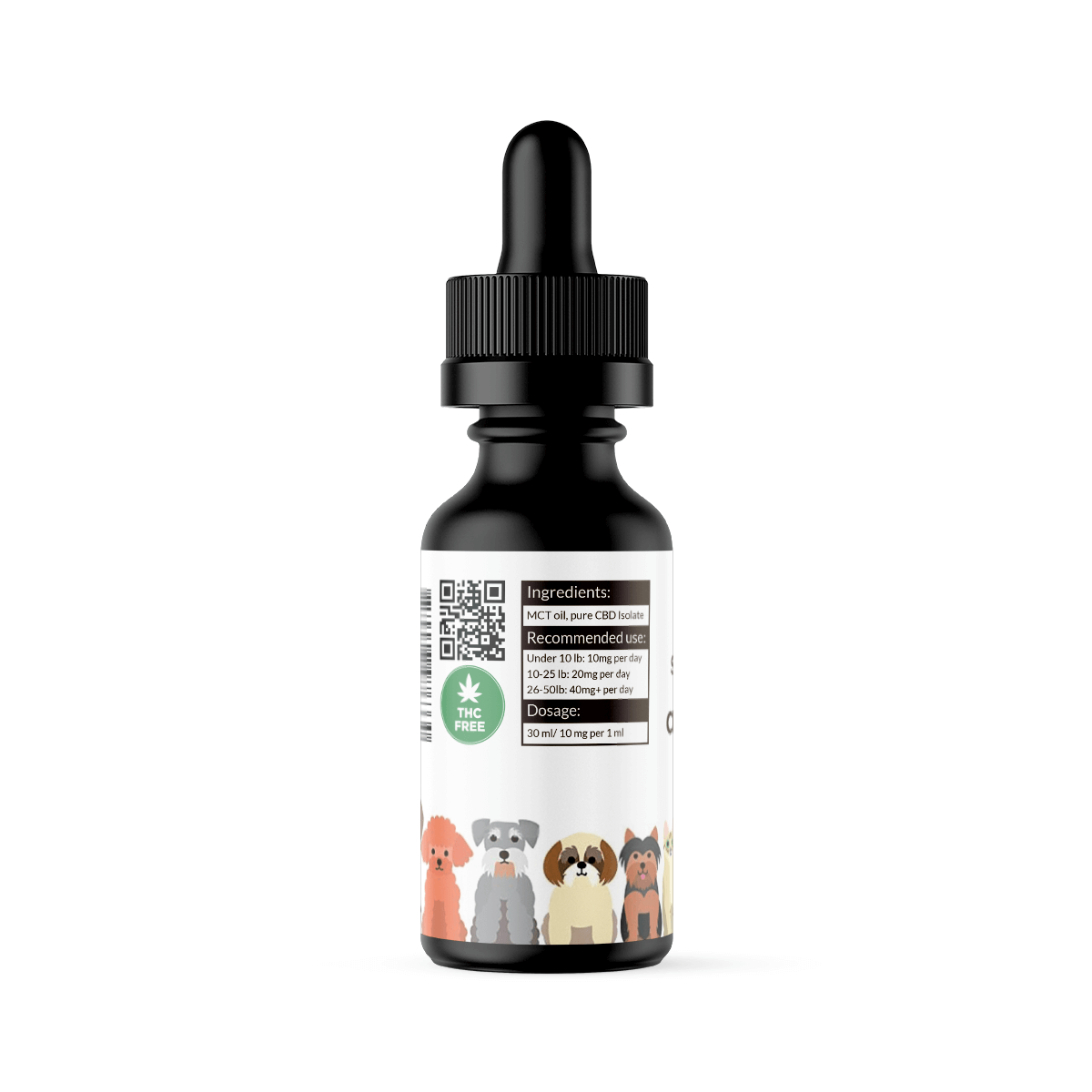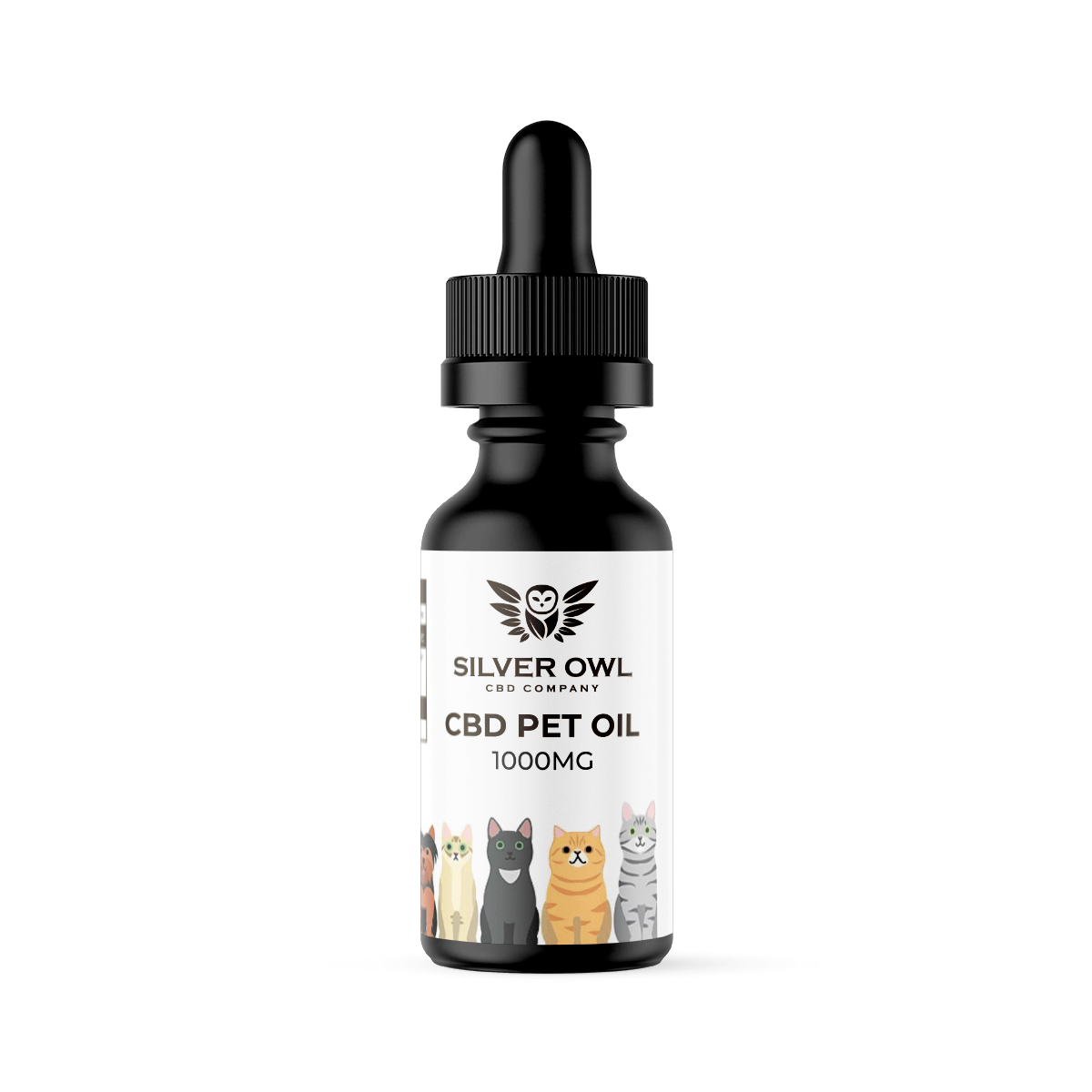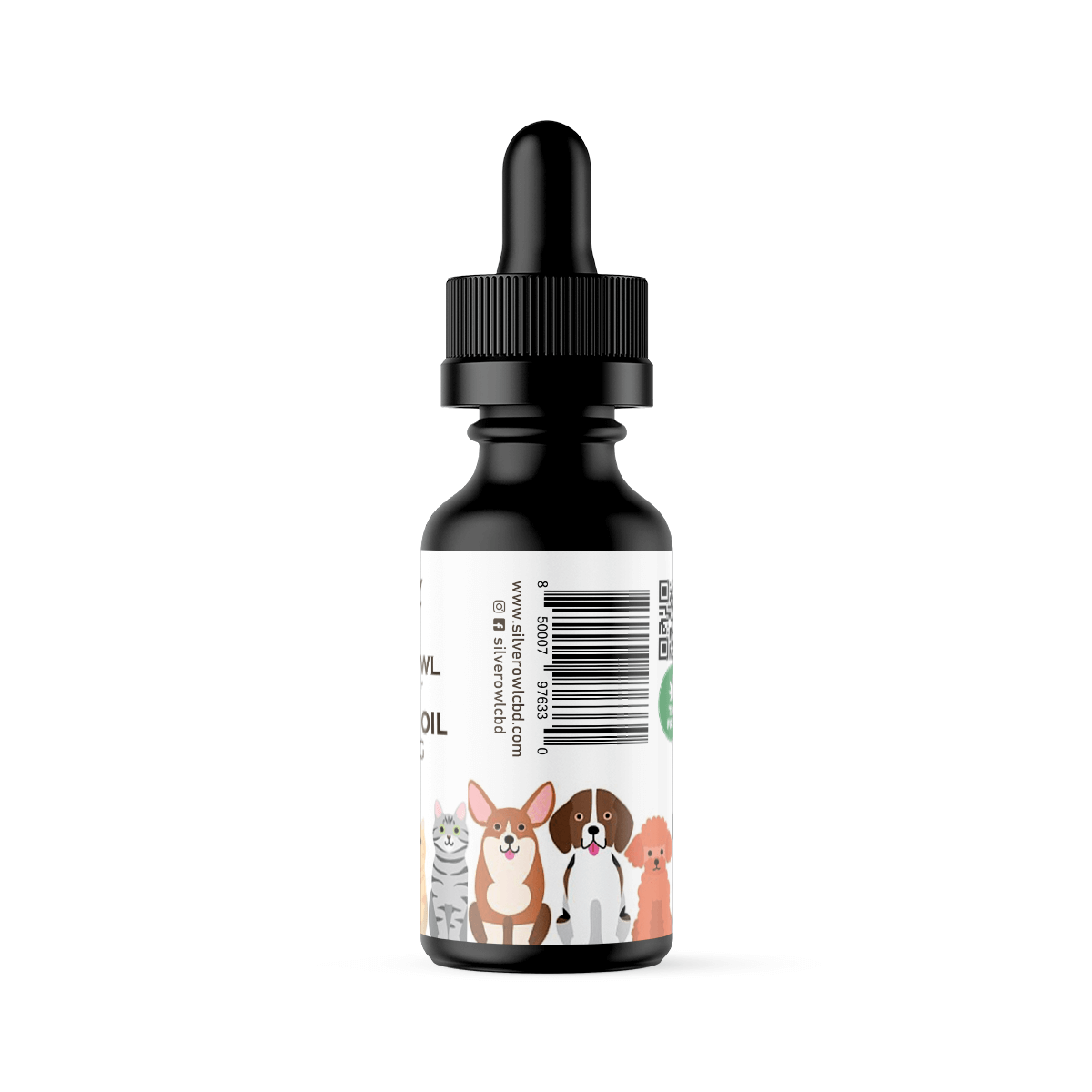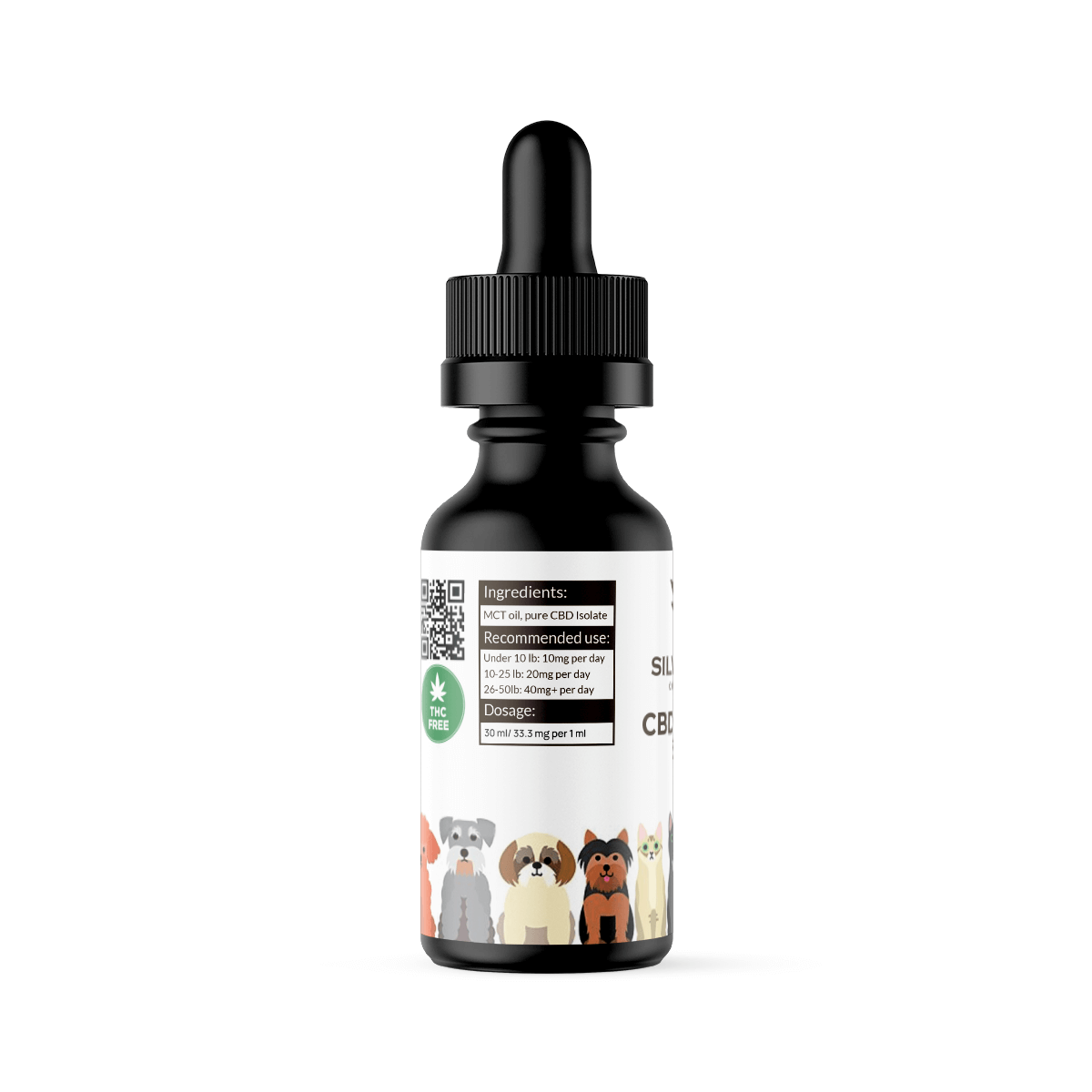 CBD Pet Oil
$14.99 – $24.99 — or subscribe and save up to 20%
Description
Additional information
You asked. We listened. By popular demand, we're proud to introduce you to our new 300mg and 1000mg CBD Pet Oil! Featuring two pet friendly, locally sourced ingredients, these drops are odorless and flavorless- a perfect additive to any wet or dry food for dogs or cats!
CBD oil for dogs and cats
Recommended dosage for cats and dogs varies by weight. Each bottle of Silver Owl CBD Pet Oil includes recommended doses on the label. Each 30ml bottle of Silver Owl CBD Pet Oil contains 300 mg or 1000 mg of CBD isolate infused in MCT Oil; each 1ml dropper contains 10 mg or 33.3 mg of CBD.
Mgs CBD: 300, 1000
| | |
| --- | --- |
| Weight | 0.1 kg |
| Mgs CBD | 300, 1000 |
Great for anxious Kitties
I just moved homes and my cats were having issues adjusting to the new space until I was able to track down some of this tincture. I put a small amount in their water bowl and an hour after they drank some, they started exploring other rooms!
I'm so grateful!
My cat Oily is 14 years old. I could tell she was feeling some kind of discomfort, so I started giving her a few drops of this twice a day. It's been 5 days and she's definitely more active and affectionate. It's so great to see her feeling well!
Best Pet Tincture
I have 2 pets, one is always jumping around 24/7 and the other pet i have is very old. I started to give this cbd tincture to both of them and it help out with the old dog pain and mellowed out my hyper dog!!! This tincture works wonders
The best thing I could have used!!!
The CBD for pets from this company has helped my puppy grow, I have a extra Large dog and they tend to go through growing pains and their legs shake when they are in pain and these have helped my big pup through these growing pains and he is able to sleep better through the night with these pains!! Thank you guys so much, I hate seeing my boy in pain and you guys have helped him!!
This is the best
this cbd oil really helped my dog so so much, he is getting old and this helps him up the steps
Sure made my day easier.
My boyfriend and I have a little border collie puppy, and he's a bit on the crazy side. I think he misses us when we're gone, and is just too excited to see us when we get home. Today, I put about 5 drops of this on a dog treat and gave it to him along with a valerian root infused treat. It was probably the combination of both of them, but he was knocked oooooout, literally the most still and calm we have ever seen him. He was very cuddly and affectionate afterward. I'm going to start giving it to him on a weekly basis.
MY dog has arthritis and really struggle getting up and down now a days. A few drops of this on his food has really helped him get back to being a dog again. It makes me really happy knowing he feels better!
I have a young great dane and this is the only way i can take him on a walk!!! So glad i finally found something that actually worked!!!
Helped my pup be cuddly again
As my pup aged she would growl when you tried to pet/give her attention; the vet recommended some cbd and man, shes back to being her old cuddly self again
So easy!
Both my small terrier and pitbull take this CBD easily and it's comforting to know they get the same controlled dose each time.