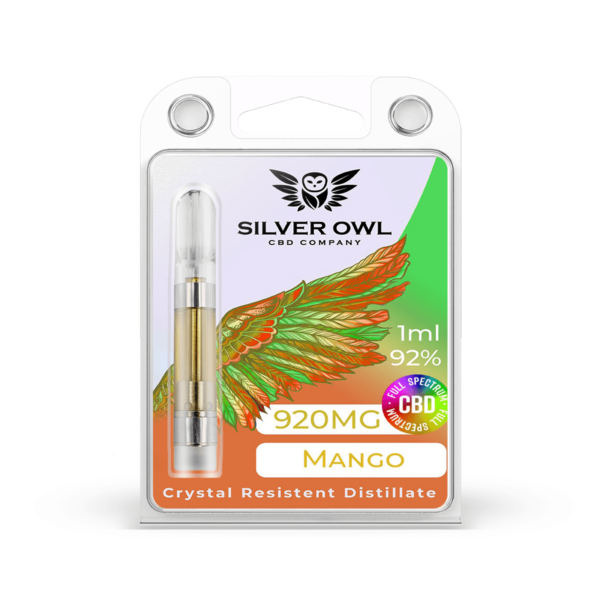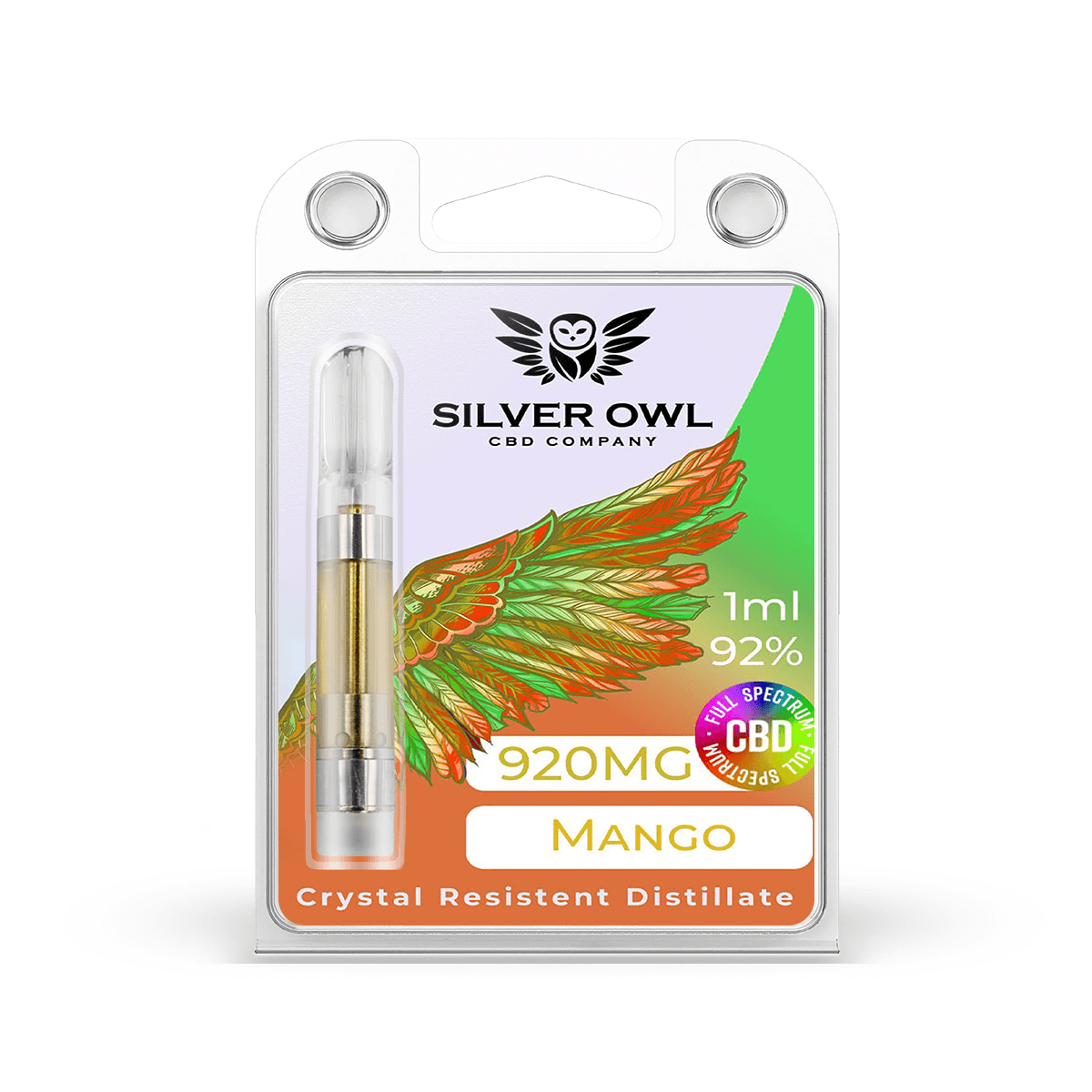 Full Spectrum Vape Cartridge Mango (Indica)
$29.99 — or subscribe and save up to 20%
Full Spectrum Content: 920MG
Strain Types: Indica
Strains: Mango
Serving Size: 10 to 20 mg
Recommended use: As needed
Ingredients: Full Spectrum Distillate, Natural Terpenes
Brand: Silver Owl
Directions: Hit Full Spectrum Cartridge Mango until desired result are achieved.
| | |
| --- | --- |
| Strain Type | Indica |
| Strain | Mango |
Mango
I just got a mango cartridge and it is so yummy and clean tasting. Love my cartridges from you guy's!
Full spectrum mango
Absolutely love it. I enjoy all of the flavors I've tried so far.
Excelente Sabor!!!!!!!
He estado probando los productos de Silver Owl Company y me han encantado, realmente los recomiendo!!!!!
Well. The results are in, Mango is my favorite of the bunch. The top-notch selection of products used in this is phenomenal. I will continue to use this blend every time available. Thanks team!
Absolutely amazing medicine!
Helps me get to sleep after a long day of work, while giving me a subtle buzz while I wind down. Will most definitely be ordering more Secret OG as soon as it's in stock! Thank you Secret Nature!
Great
Absolutely love it, the taste is amazing, the quality is outstanding.
Pretty Good
Lots of mango flavored vape things out there, this is among the better ones.
Best tasting cart ive ever tried!!! If you dont know what to try go with this!!!
Vape Pros Broomfield
My local shop carries these and I absolutely love knowing I can pick one of the 920mg strains up any day of the week- that alone helps my anxiety. These are the best hitting and best tasting CBD cartridges I've ever had and they always smoke the entire way down.
Amazing
The flavors of these are amazing. The taste is great. It is so nice to find a company that has all-natural products and at a great price.