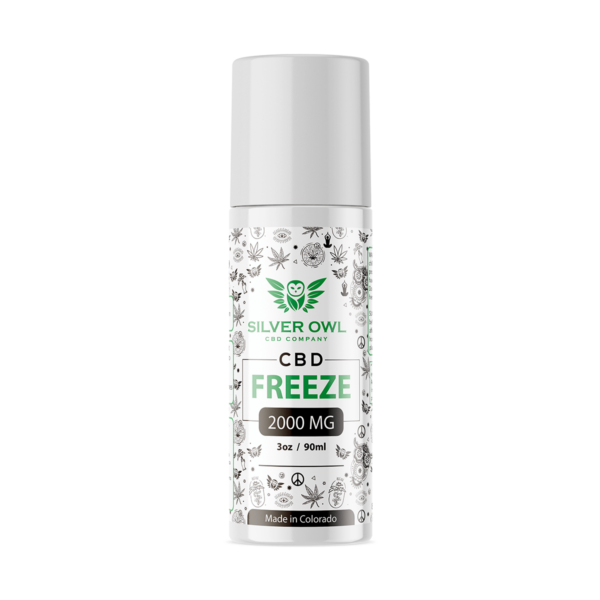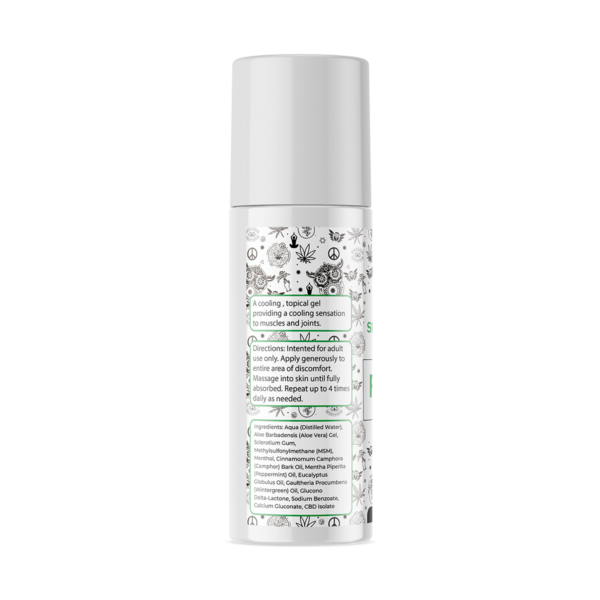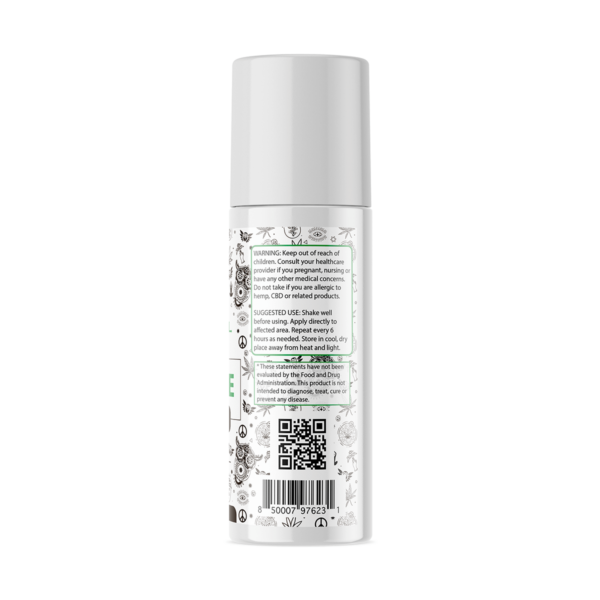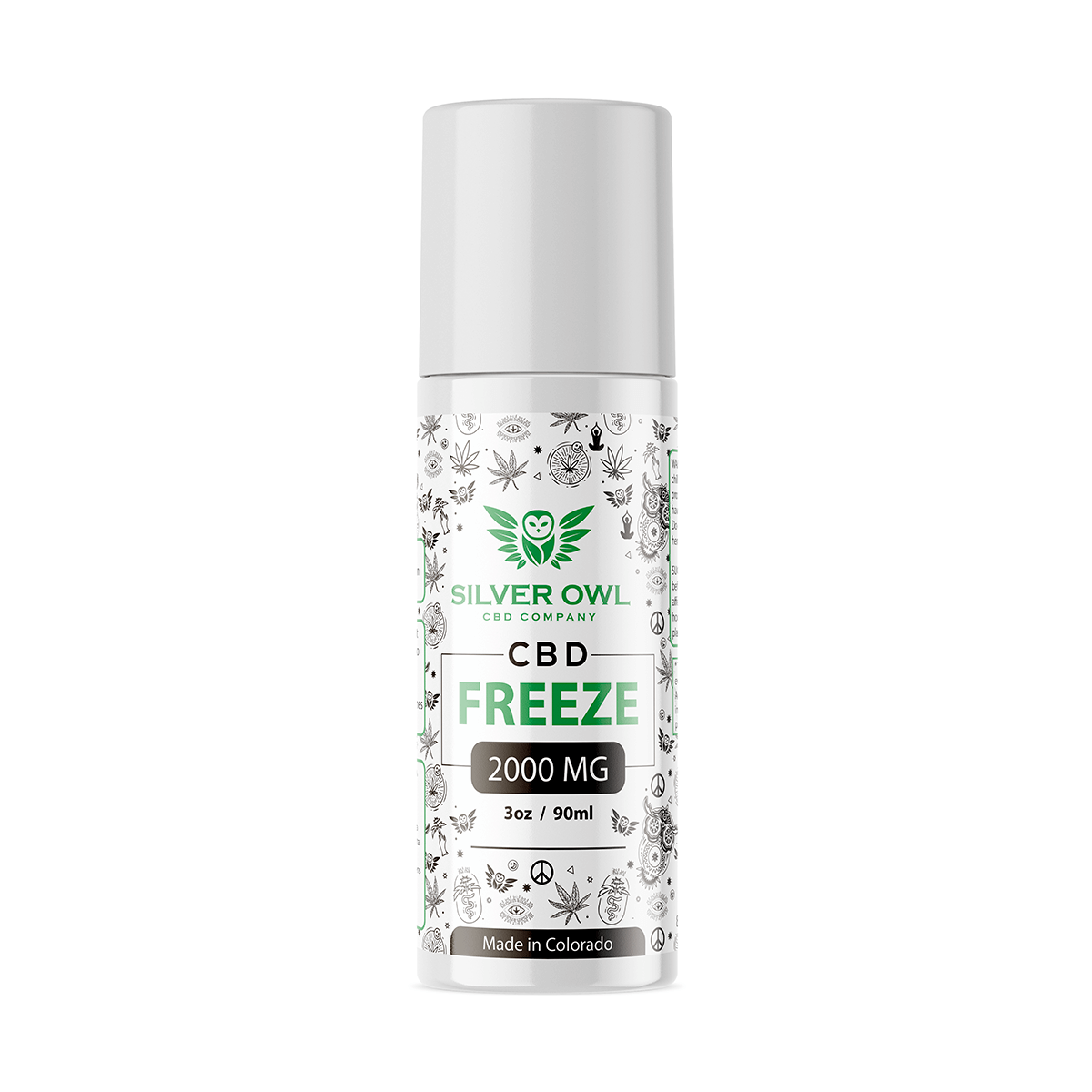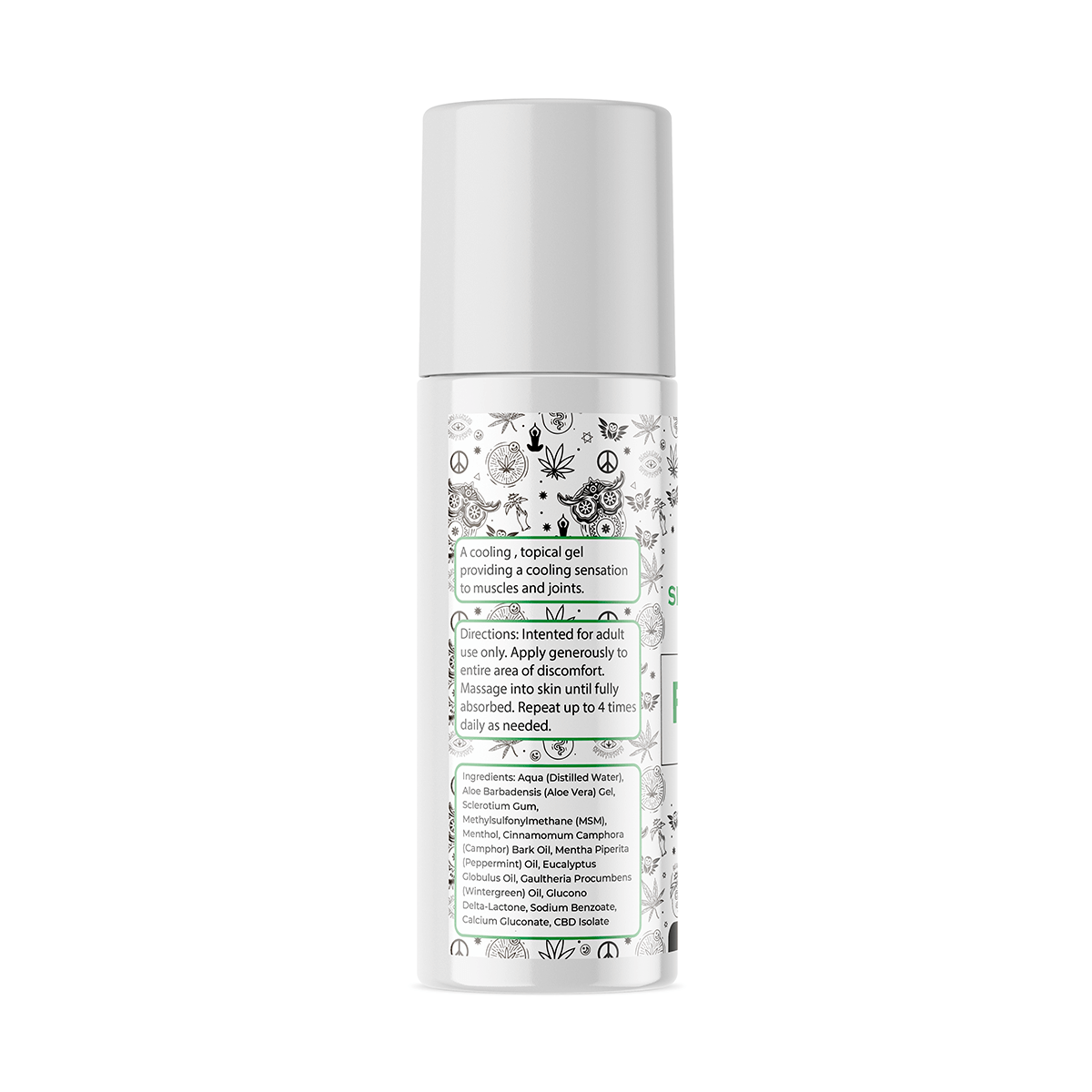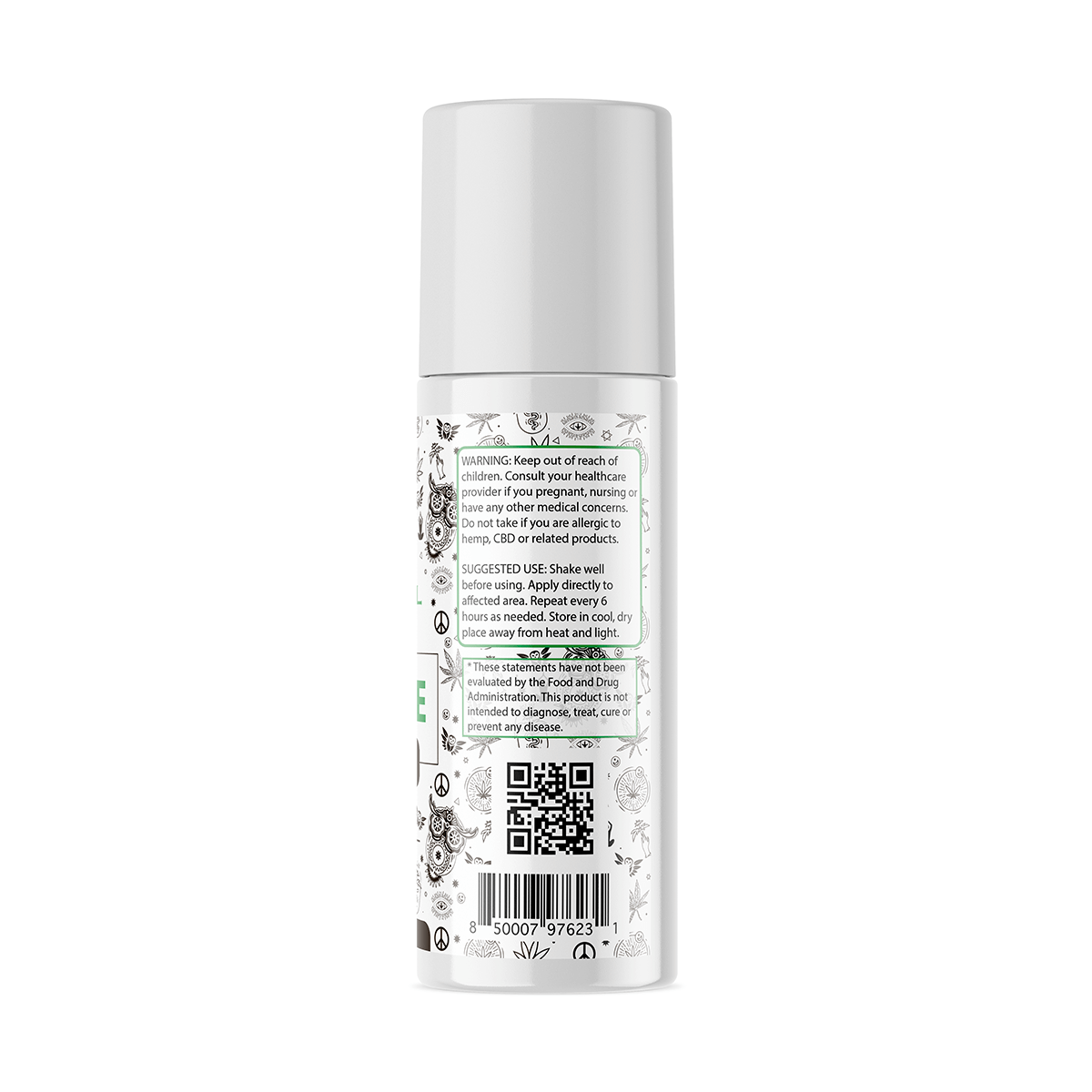 Silver Owl CBD Freeze Roll On
$35.00 – $50.00
Description
Additional information
If you're looking for the relief of a CBD topical without all the mess and time-consuming hassle, our CBD Freeze Roll Ons are the perfect product for the job! Like our CBD Freeze Balms, our CBD Freeze Roll Ons are designed to provide immediate cooling and relief while our CBD sets in for lasting results. And with more than thousands of milligrams of CBD in every Roll On, these are by far the most potent products of their kind on the market!
Our newest CBD Freeze Roll Ons have been reformulated with a completely new set of locally sourced ingredients and are now 100% paraben free. This new recipe also increases bioavailability, allowing us to expand with the introduction of a new 5,000mg option. We spent months researching and developing the new formula at the suggestion of a customer review (which you can find below) and are beyond thrilled with the results!
Freeze Roll On
Applying a CBD product for topical use has never been easier. Simply give the bottle a little shake, run the roll-on applicator along the course of the skin in the target area with a little pressure and you're done! Your skin will feel the chill in a matter of seconds, but you'll freeze the heat for much longer than that! What's cooler than that?
Uses: Reducing pain and inflammation, promoting joint health, soothing skin irritation, providing muscle relaxation and localized relief.
Ingredients: Aqua (Distilled Water), Aloe Barbadensis (Aloe Vera) Gel, Sclerotium Gum, Methylsulfonylmethane (MSM), Menthol, Cinnamomum Camphora (Camphor) Bark Oil, Mentha Piperita (Peppermint) Oil, Eucalyptus Globulus Oil, Gaultheria Procumbens (Wintergreen) Oil, Glucono Delta-Lactone, Sodium Benzoate, Calcium Gluconate, CBD Isolate
| | |
| --- | --- |
| Weight | 0.1 kg |
| Dimensions | 1 × 1 × 1 cm |
| Mgs CBD | 2000, 5000 |
Much better than Biofreeze
I've struggled with lower back pain for as long as I can remember, and up until recently had used Biofreeze and Ibuprofen as my "go-to"-- That is until I found this. This roll-on offers the same cooling sensation you get with Biofreeze, plus the added benefit of pain and swelling relief from cbd. I'm hooked!
I use this on my wrist and it works amazingly, the more I use it the less pain I am in for the next time I use it
Helped
5000mg. Helped me with my neck problems, making my life easier
just what i needed
Purchased this for my mom since shes always in pain with her arthritis and she loved it! will be getting her a couple more :)
no more pain
I have issues with my right hip and this has helped me in different ways, I use this before bed and it takes away the pain so I am able to finally get sleep with out being in so much pain with my hip!!
This help a lot with the pain in my leg after my skiing accent. Definitely recommend for direct pain relief!!!
Me encanta!!!!!
Este producto me ha ayudado mucho con mis fuertes dolores de espalda, enserio lo recomiendo!!!!!!
I take one with me everywhere!
I literally do. Whenever I get a little ache, I shake this thing up and roll it on.
Just What I Needed
I have a back injury that flares up from time to time. This was recommended to me. I had a difficult time applying it myself, but I could feel my muscles loosen up. Was able to lie down with much less pain than usual. The menthol feeling s very strong.
Pain where?
When I do my after work out stretching I use this all over, it's especially nice in hard to reach places. This keeps the muscles loose and saves me from being sore. My grandma also uses it for her neuropathy and arthritis. She says it does wonders for her joints and I think that the instant relief that the menthol provides really makes this product top notch. Menthol + easily distributed product =happy consumer!