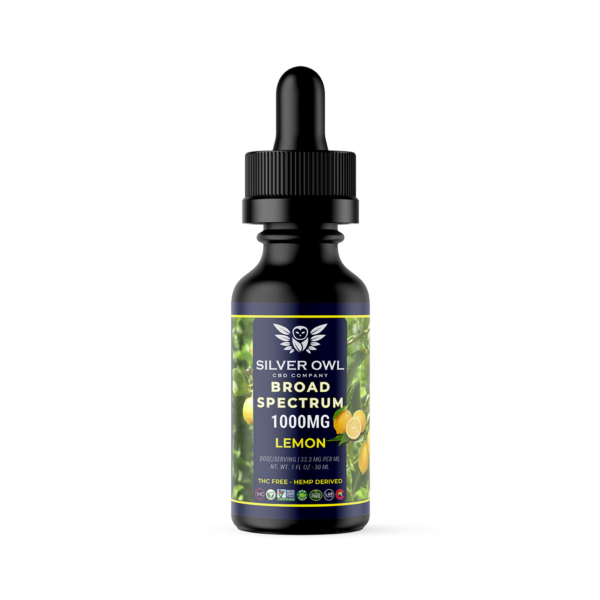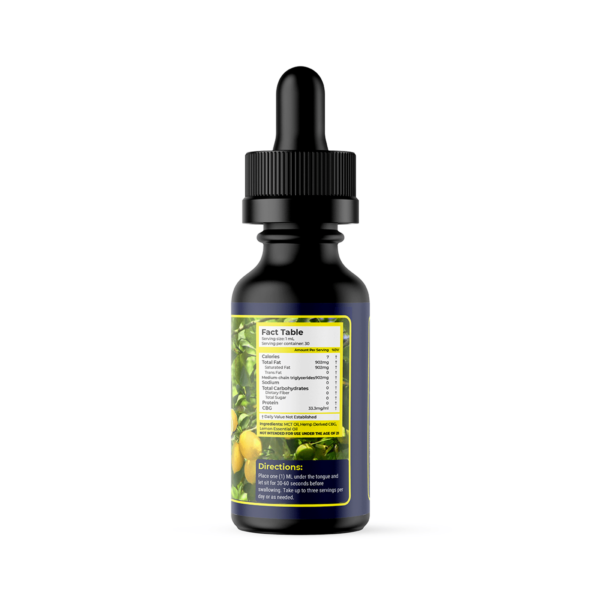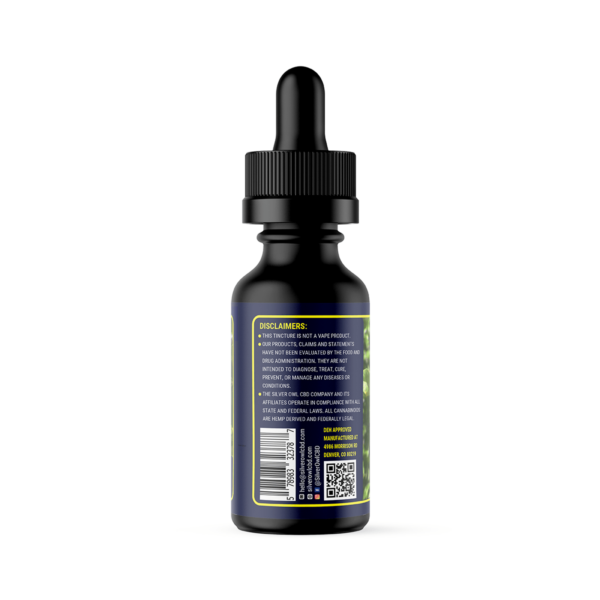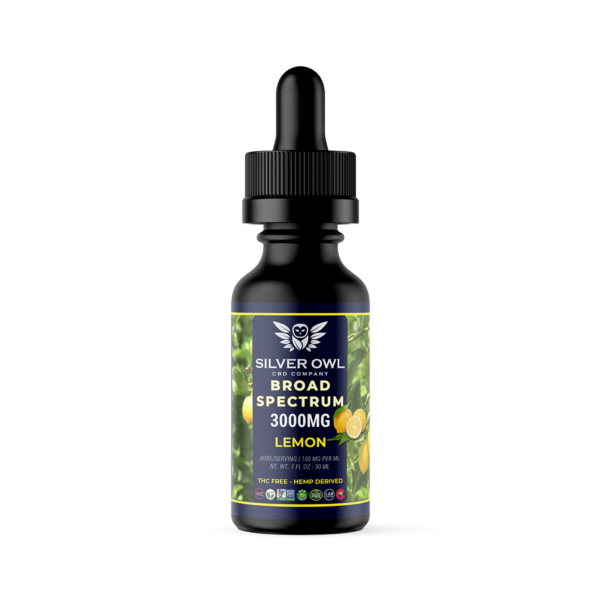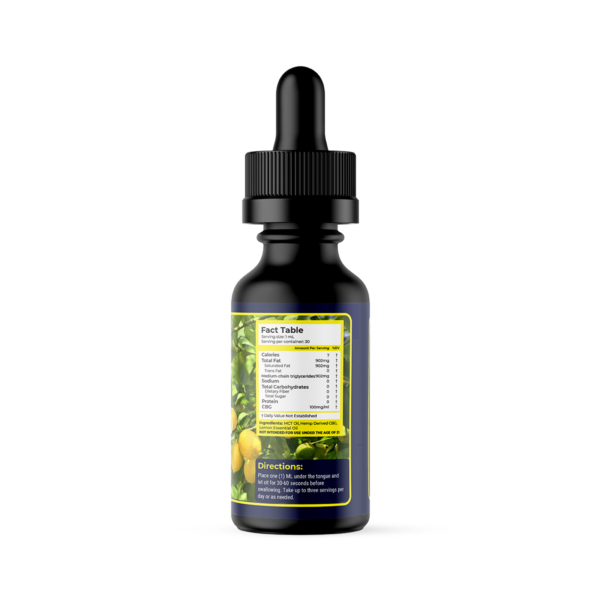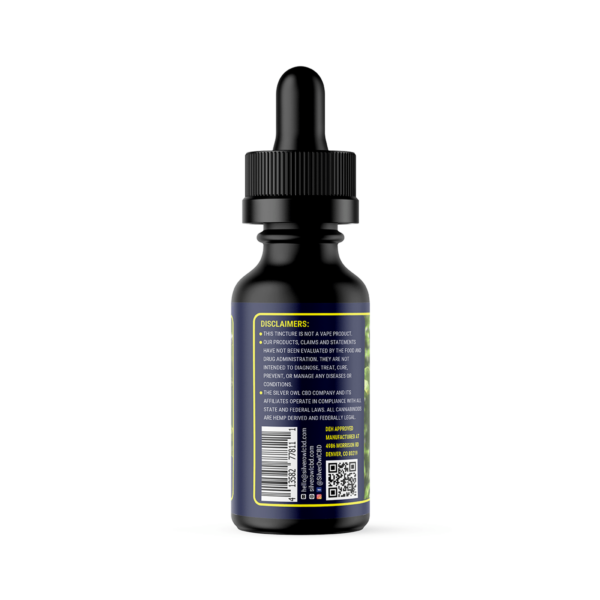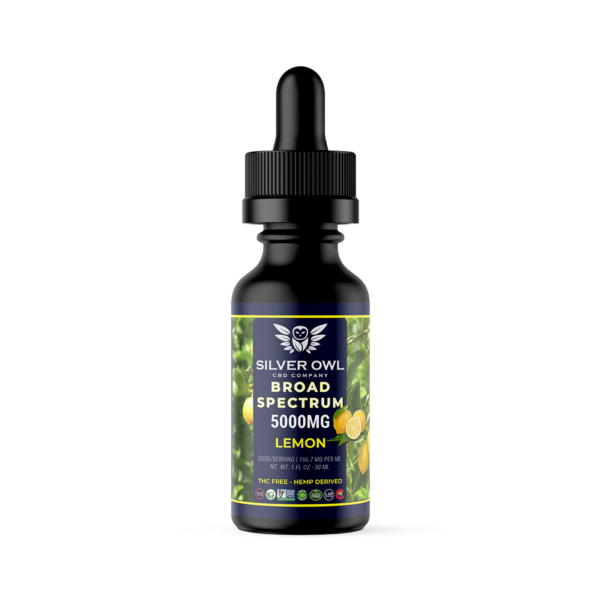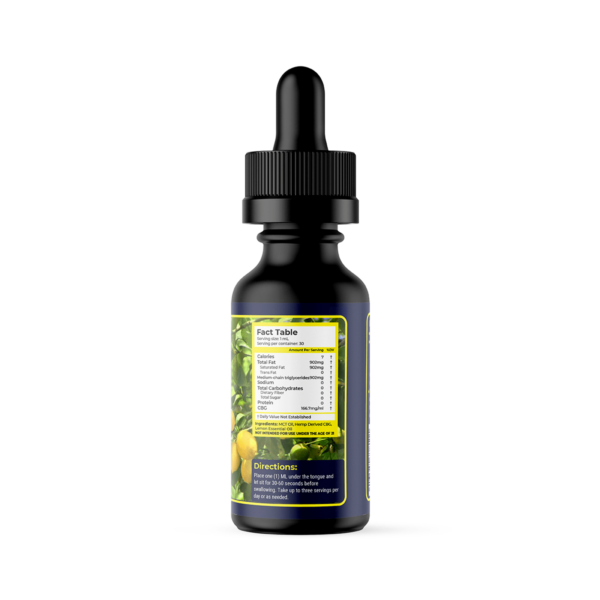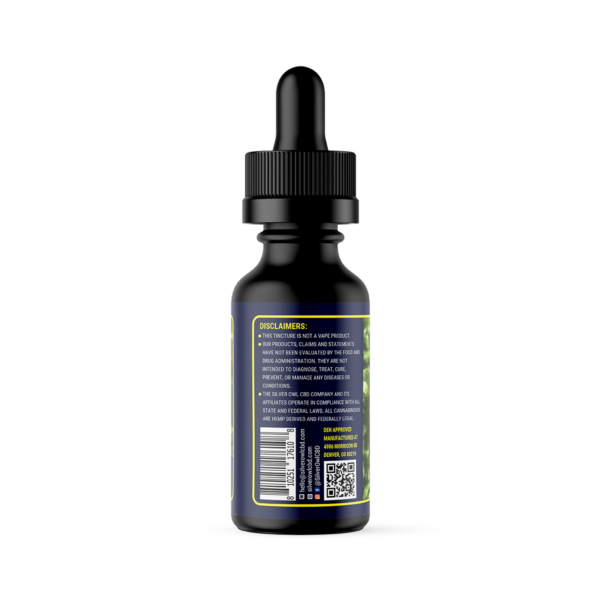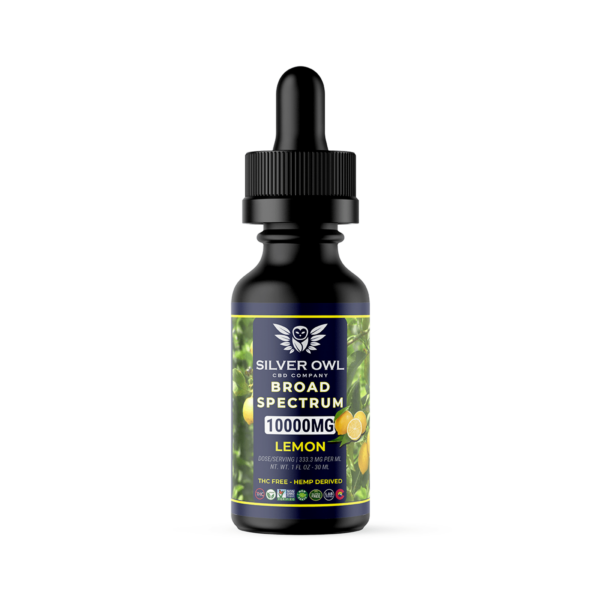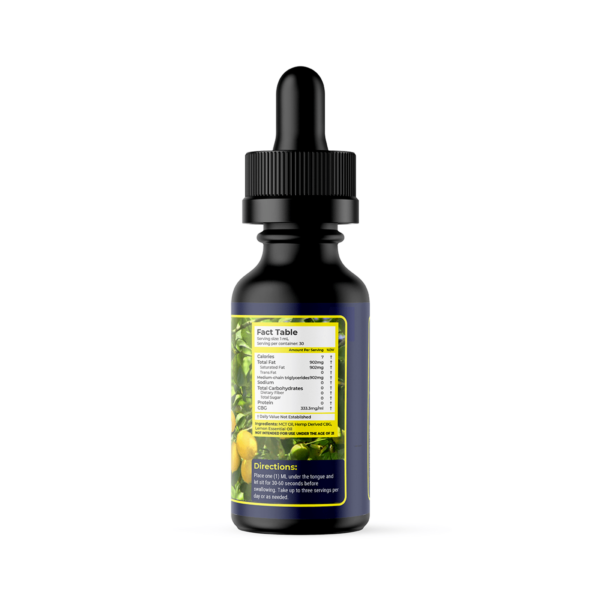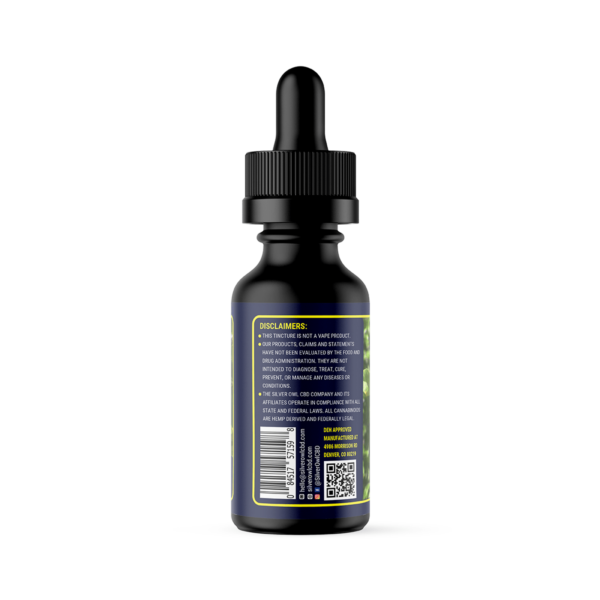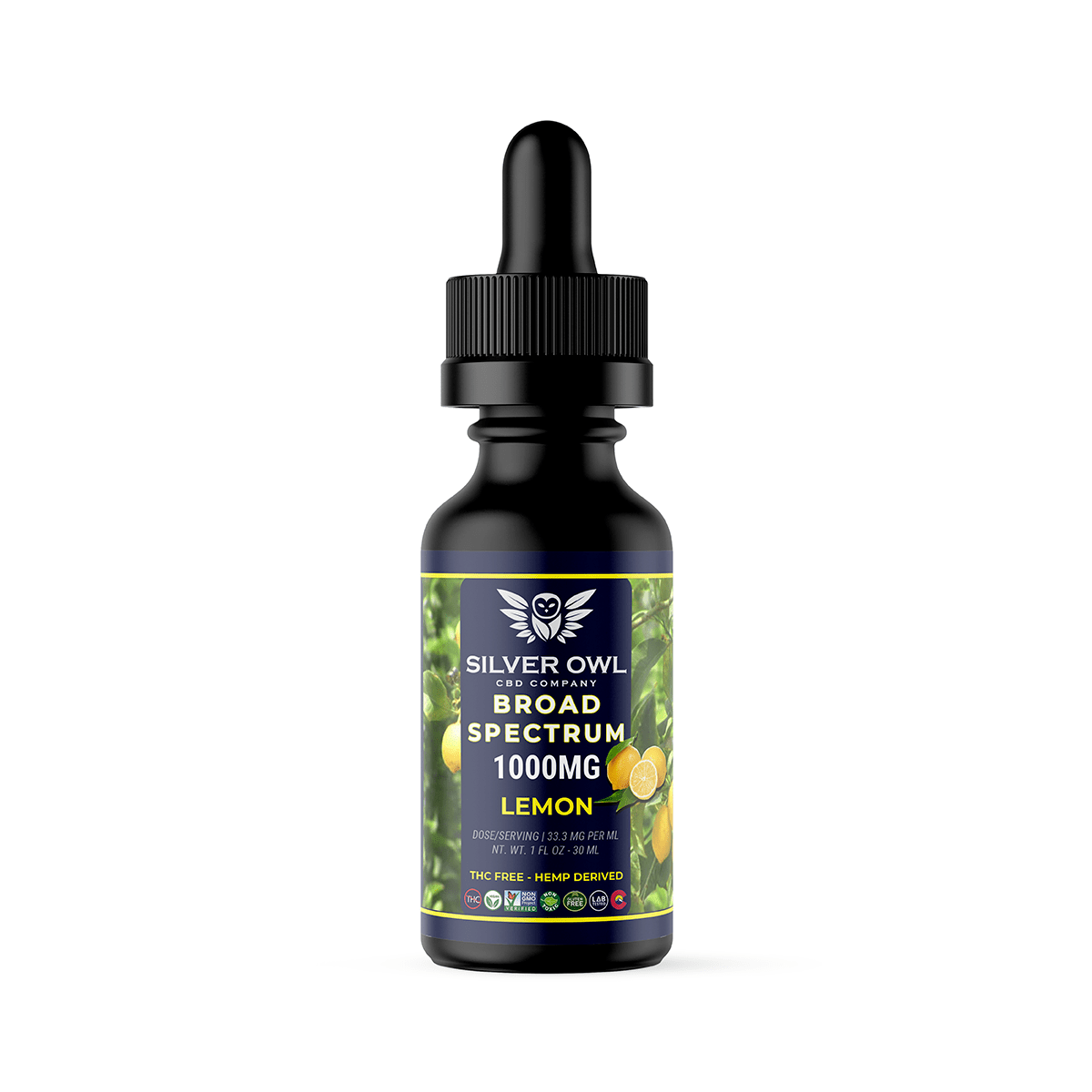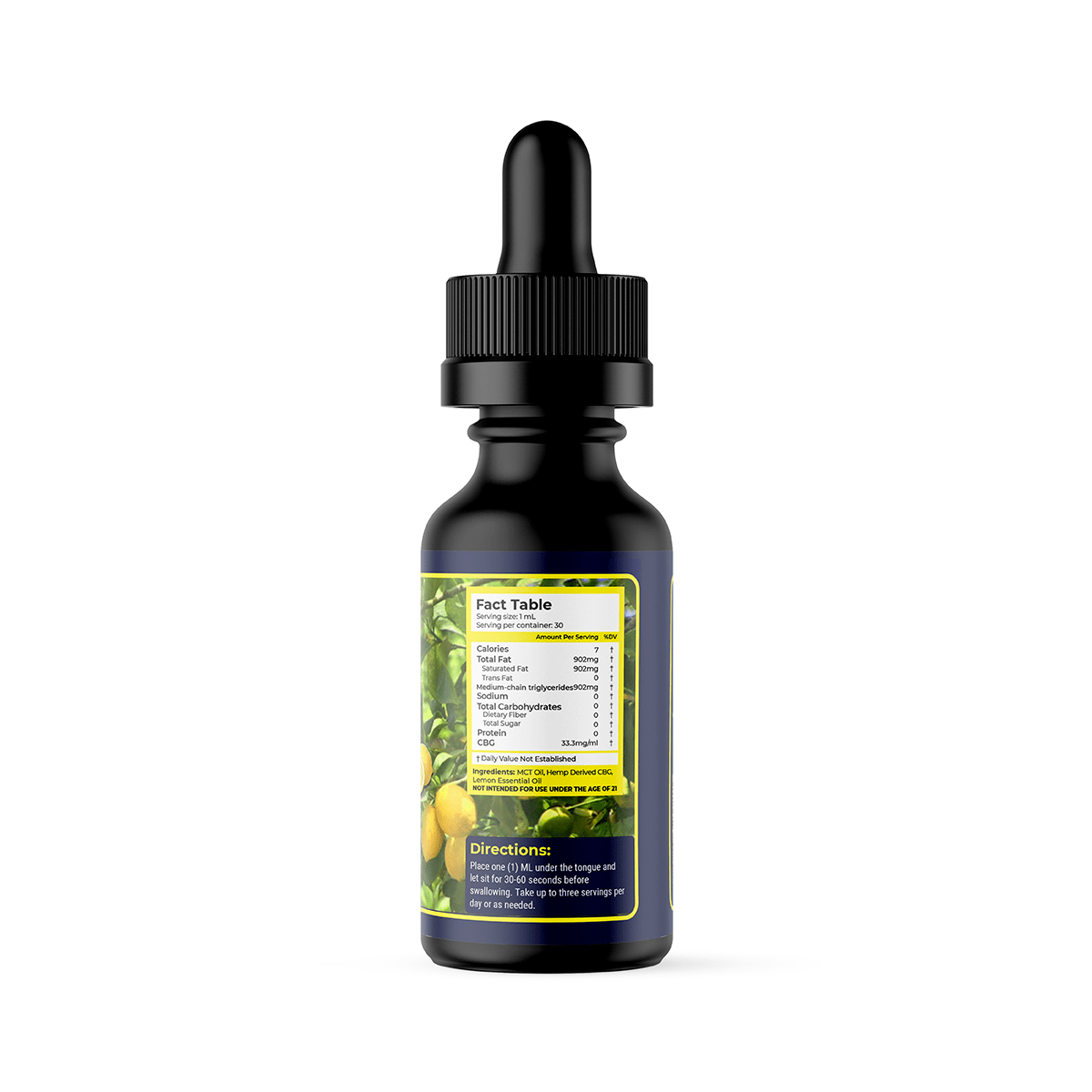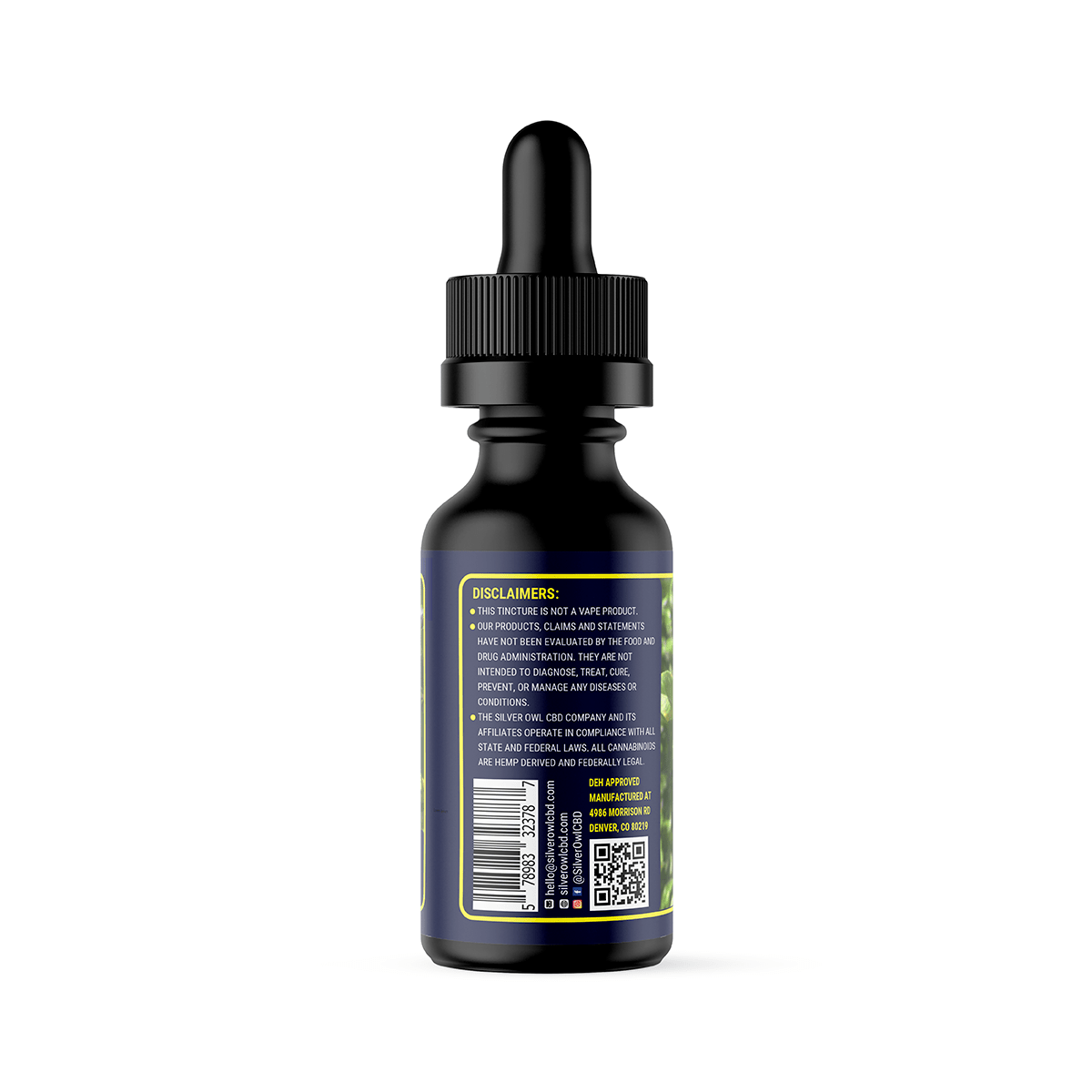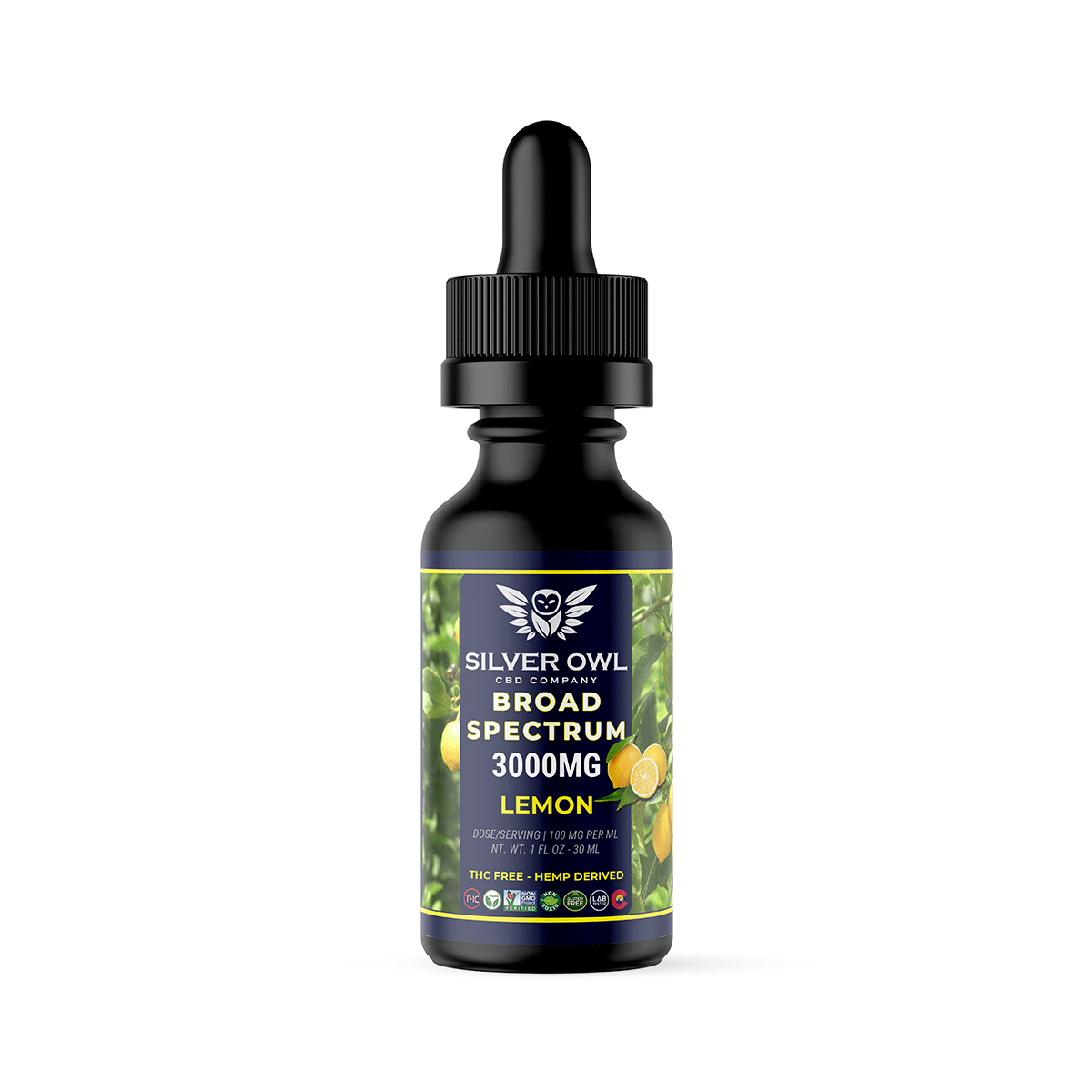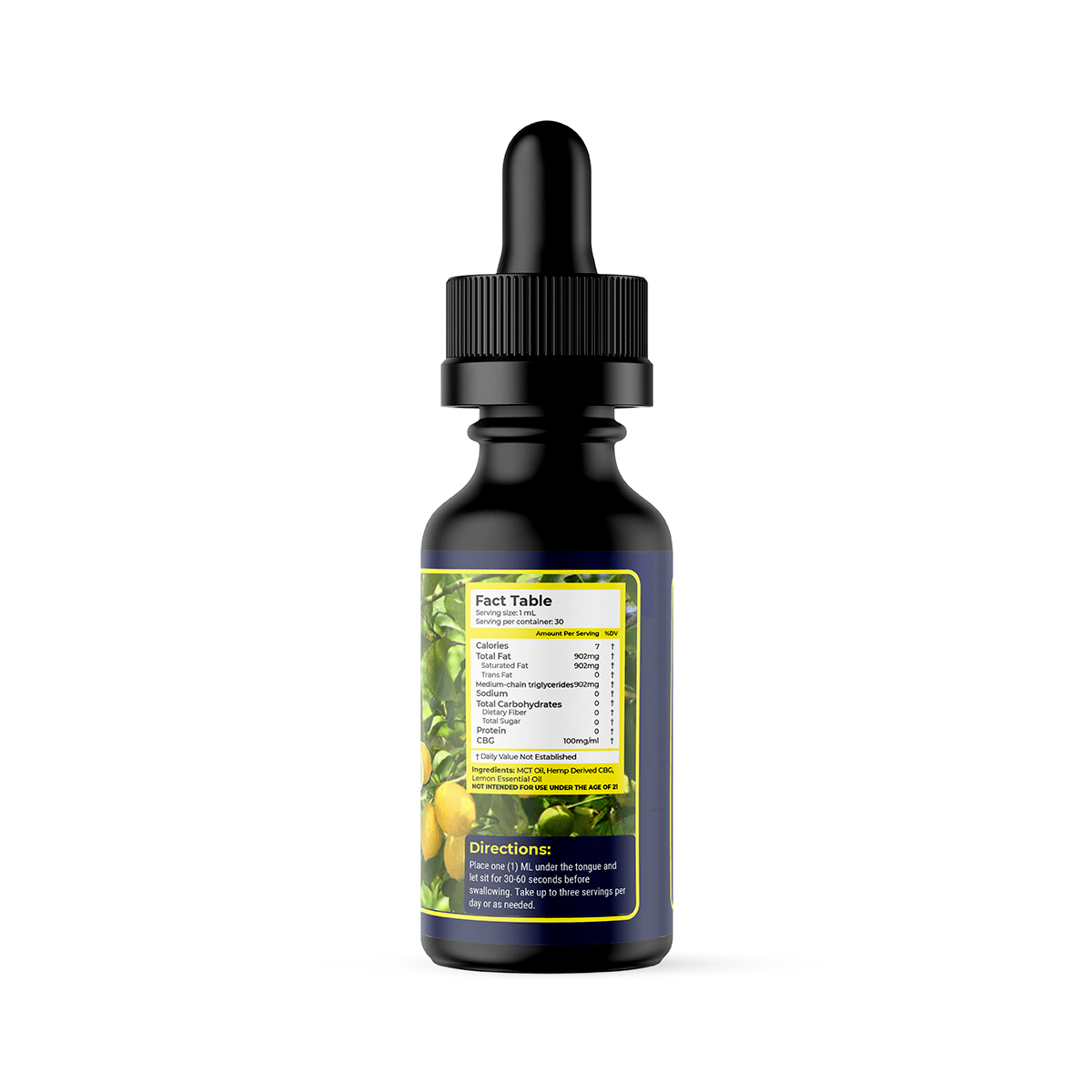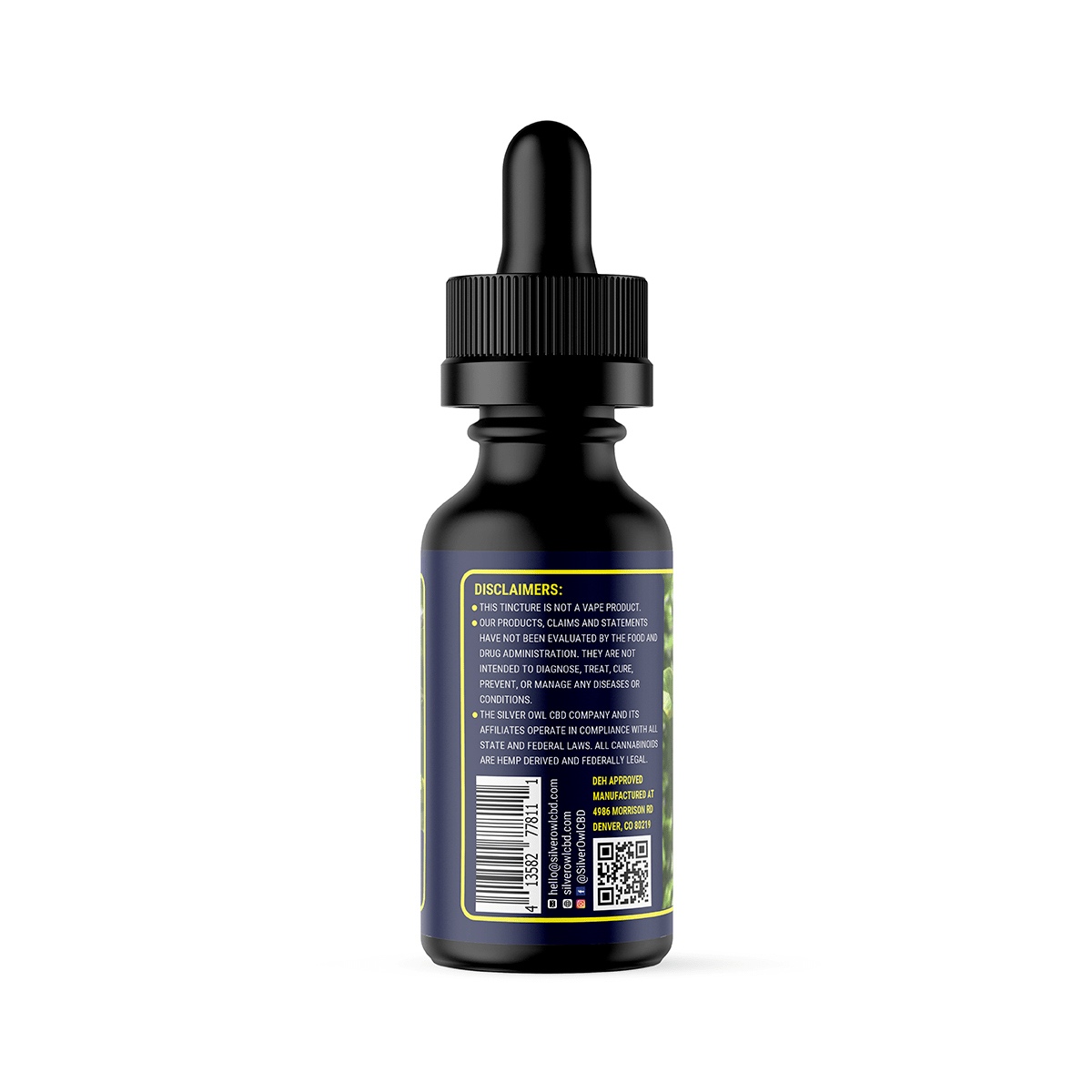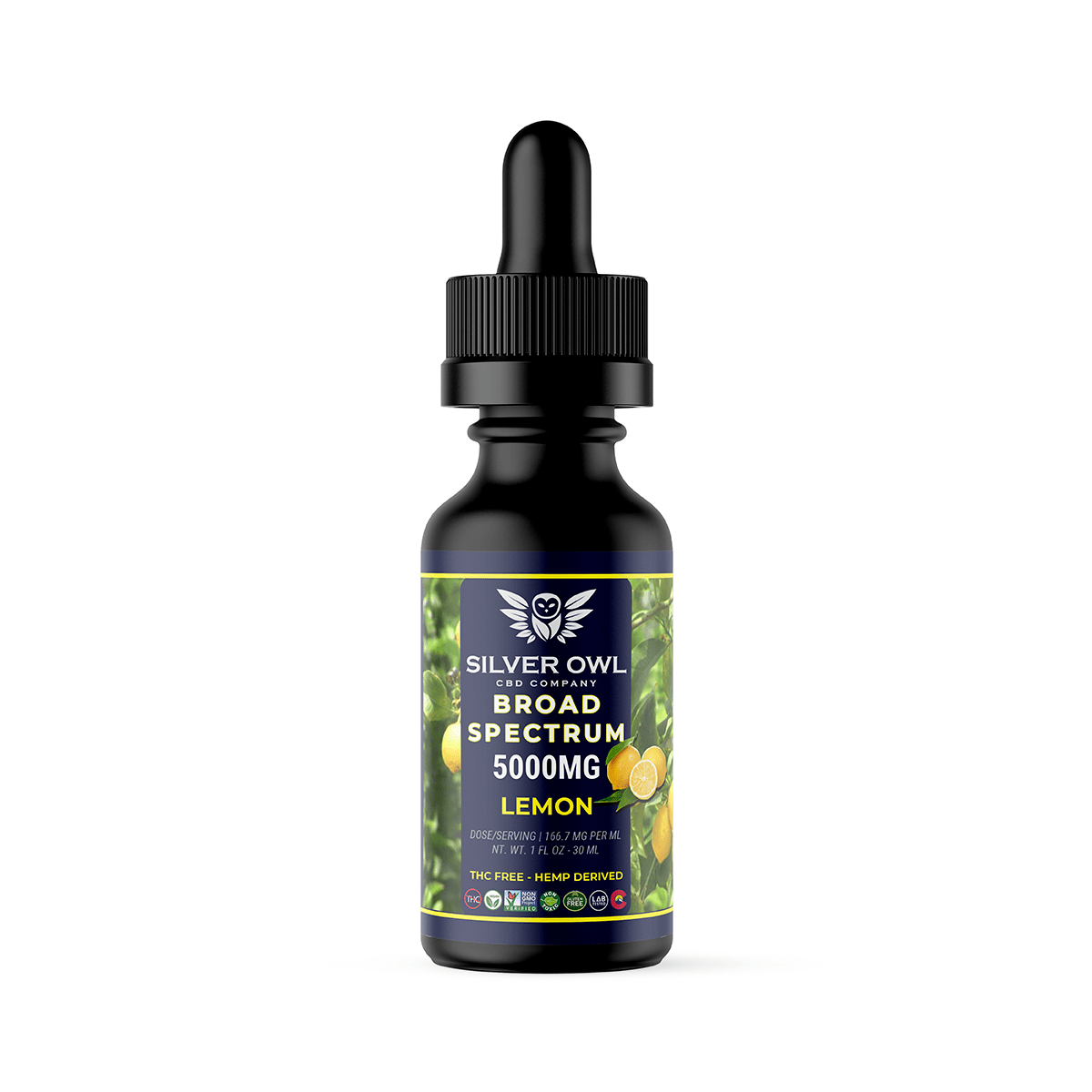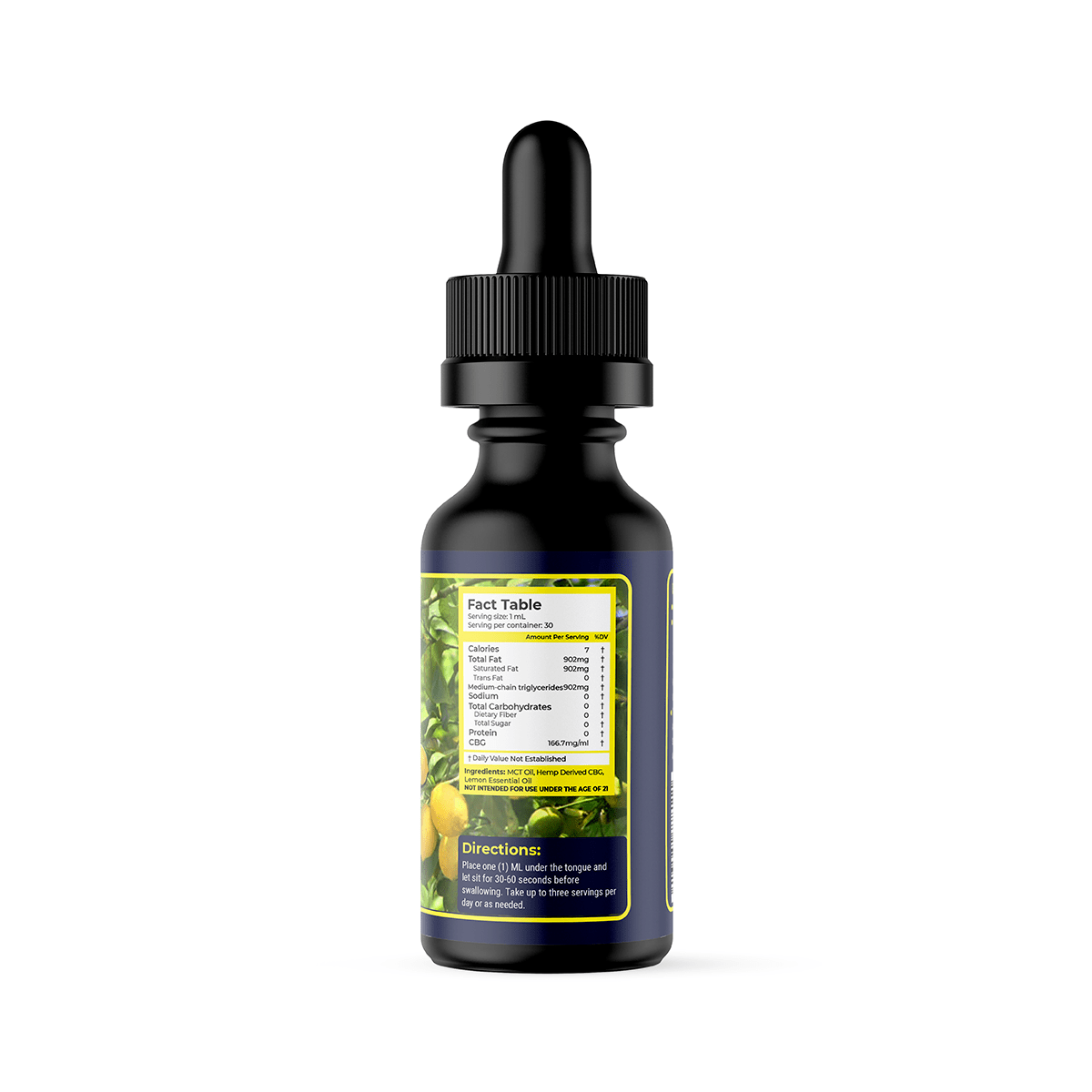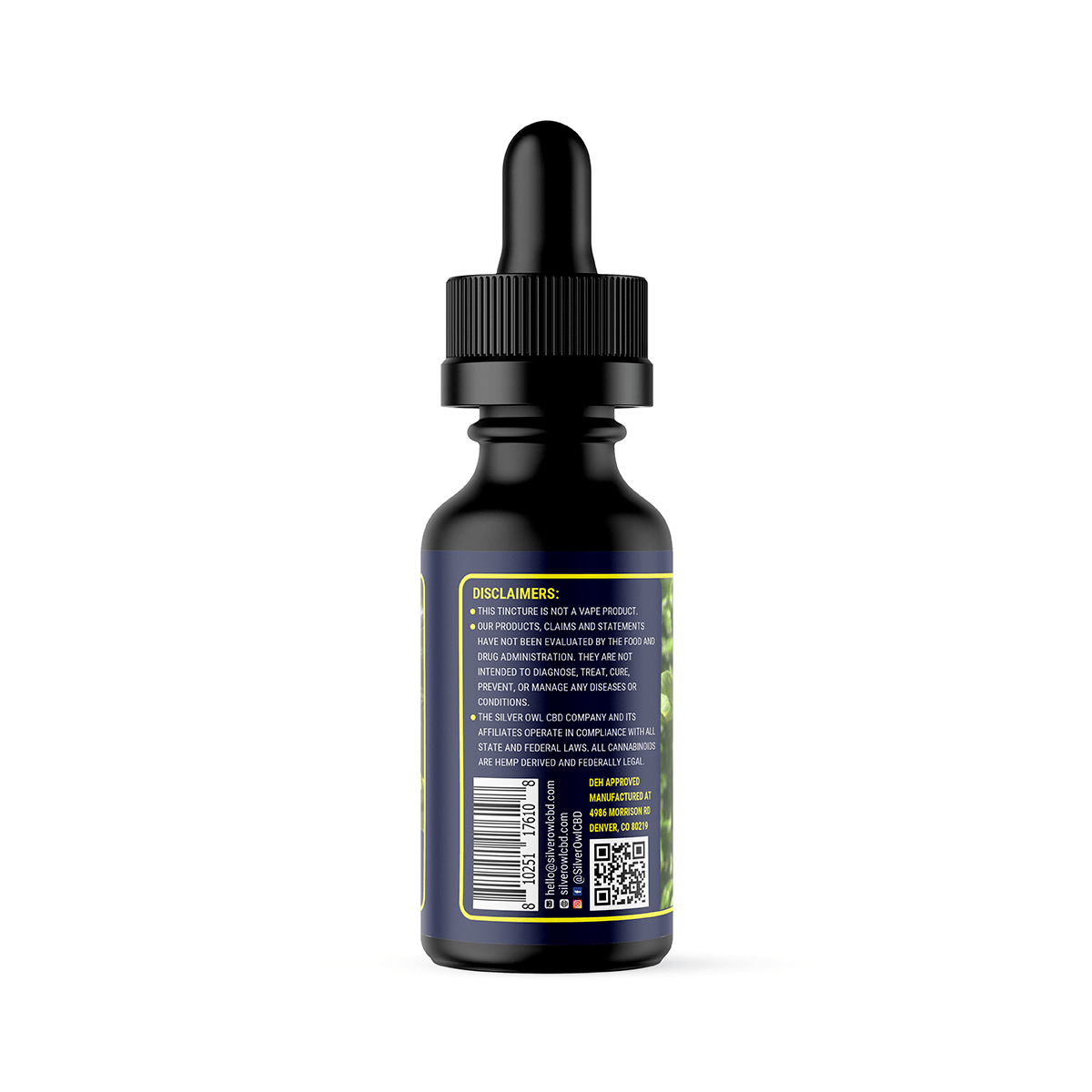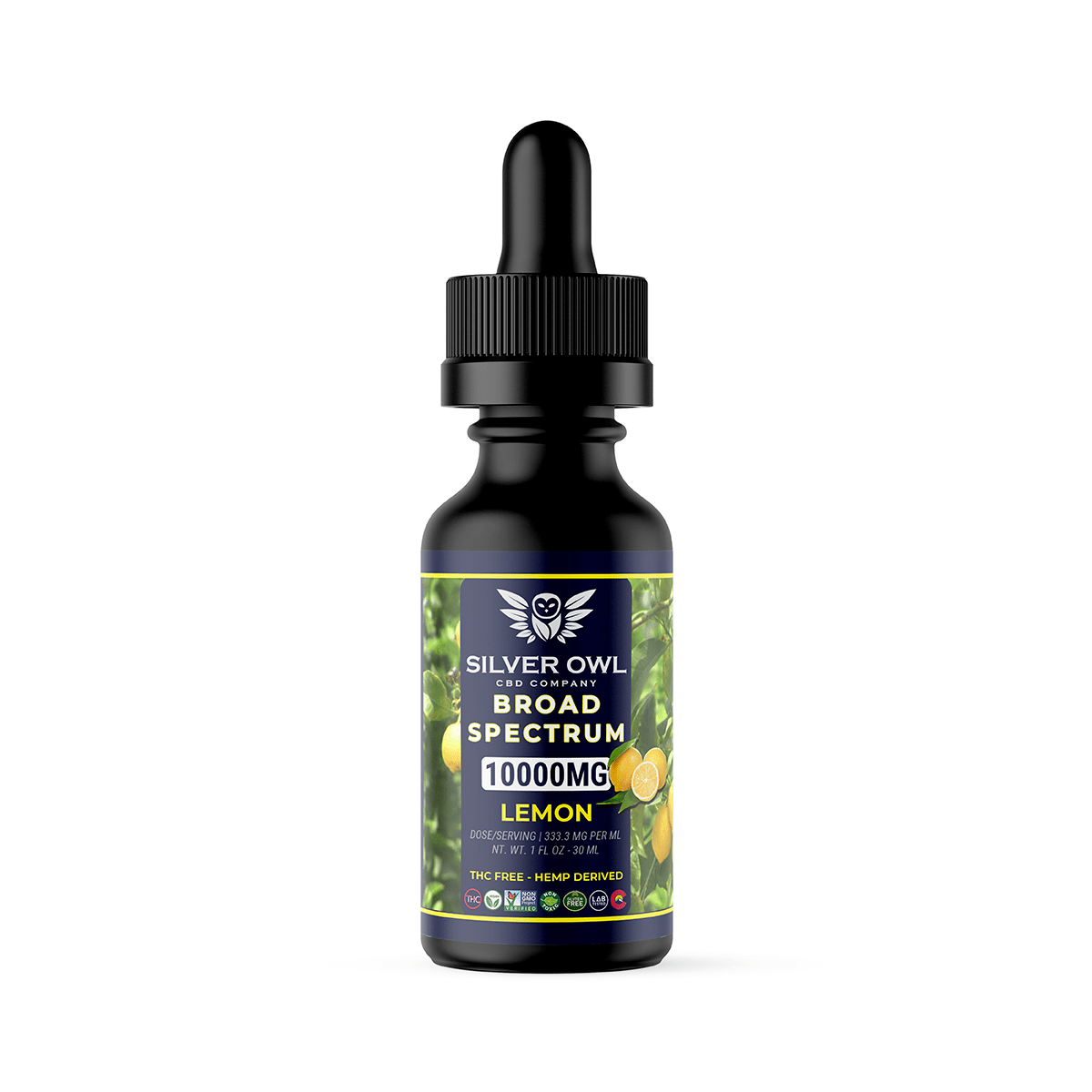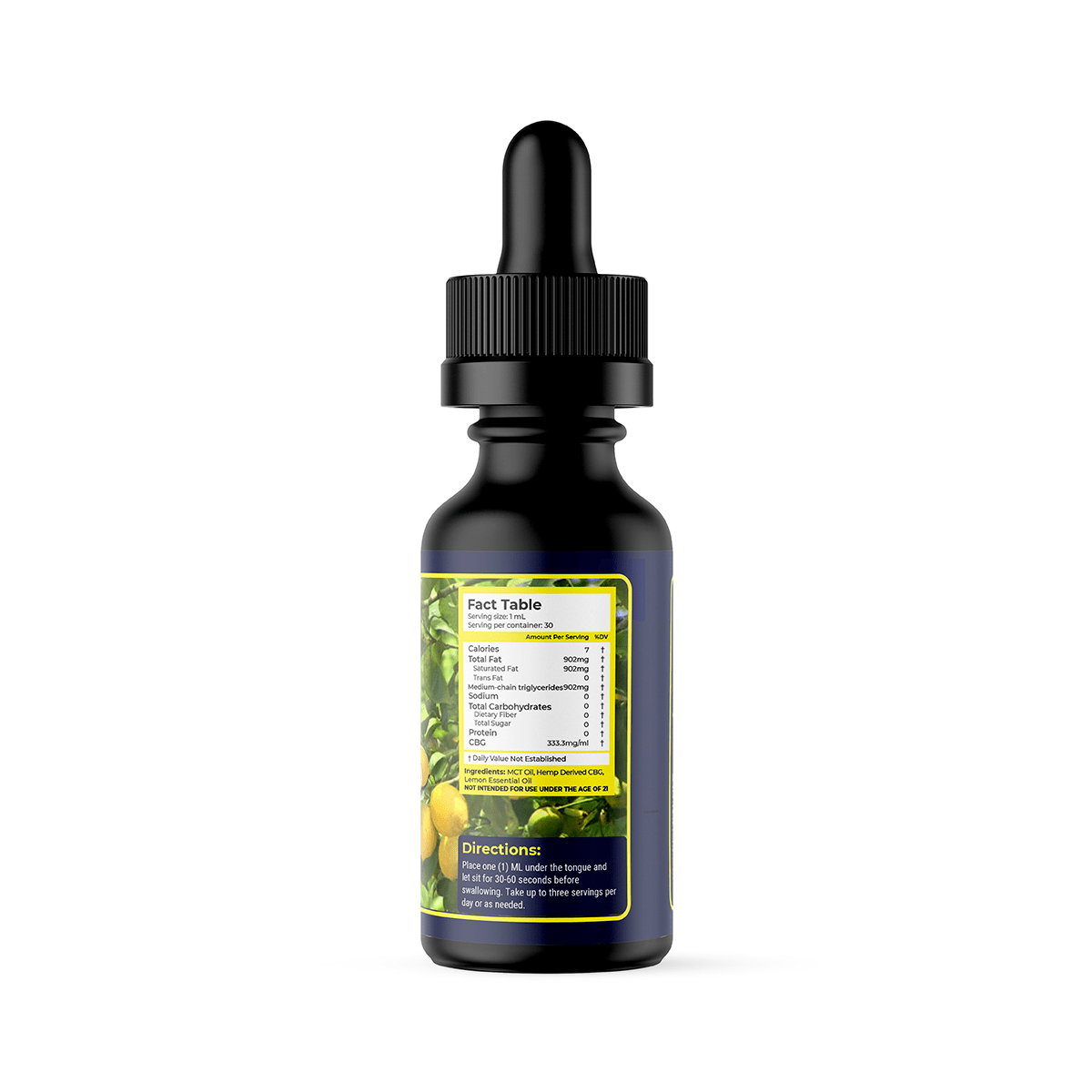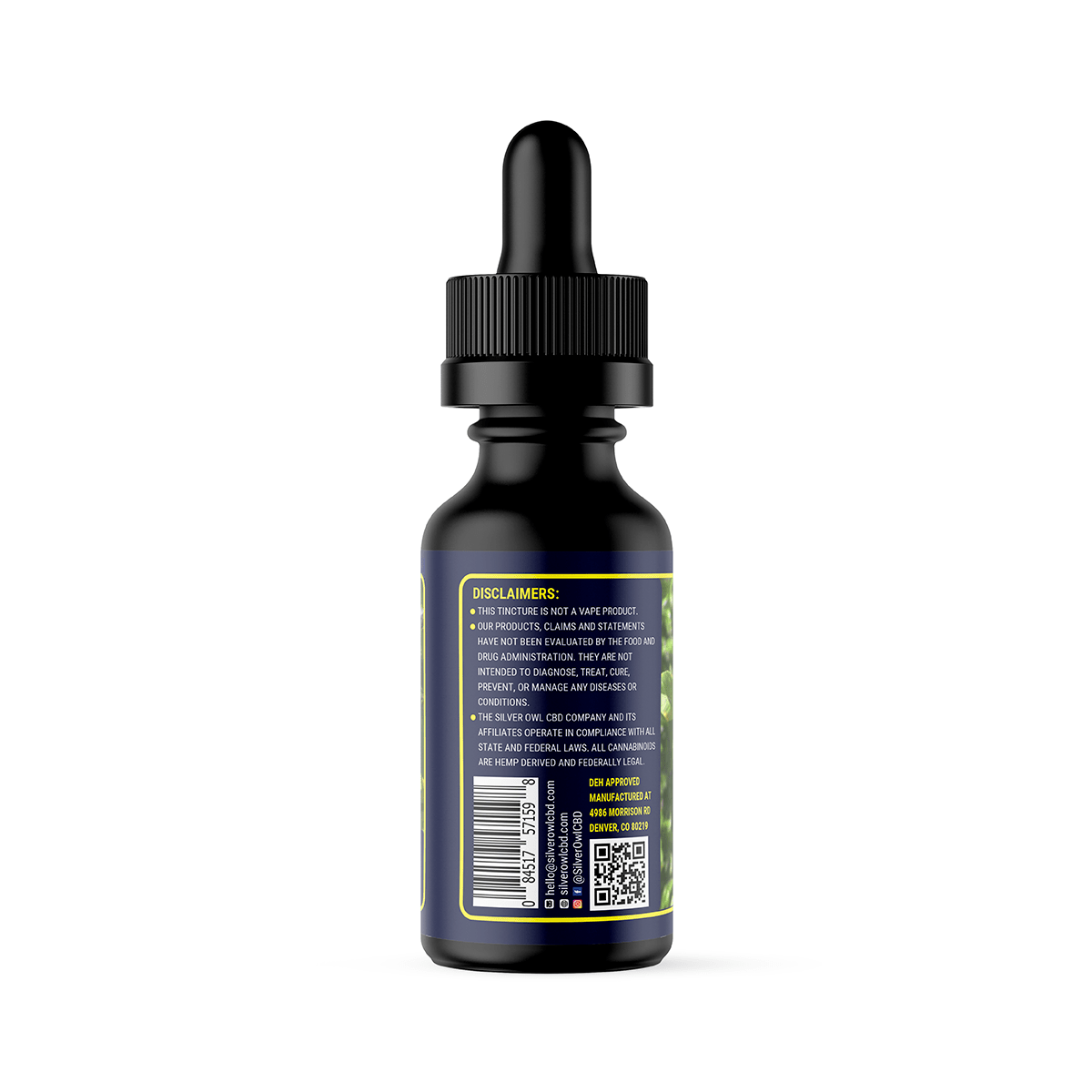 Broad Spectrum CBD Tincture Lemon
$24.99 – $99.99 — or subscribe and save up to 20%
Description
Additional information
The Silver Owl CBD Company is committed to helping as many people as we can and we have been since the start. We know the different types of hemp extracts have different degrees of effects for different folks, depending on any number of factors, and we all have our preferences in forms of use.
Broad Spectrum CBD lemon tincture
With this in mind, and keeping with our THC free tendencies, we've decided to share the next step for the Broad Spectrum Extract first seen in our CBD Gummies: Silver Owl Broad Spectrum CBD Tincture! This extract features a full range of cannabinoids- except for THC, which has been remove- and terpenes in our MCT Oil for maximum bioavailability. This allows you to get everything you can from the interactions between hemp's cannabinoids boosting each other's effects through the "Entourage Effect."
Silver Owl's Broad Spectrum Extract contains more compounds from hemp than CBD alone, so our Broad Spectrum CBD Tinctures will naturally bear more of the plant's flavors. To sweeten things up a bit, we've added some Lemon Essential Oil. The citrus notes and the terpenes together make for a warm and delightful experience!
Flavor: Lemon
Available In: 1,000mg, 3,000mg, 5,000mg and 10,000mg
| | |
| --- | --- |
| Weight | 0.1 kg |
| Dimensions | 1 × 1 × 1 cm |
| Mgs CBD | 1000, 3000, 5000, 10000 |
Works well
It worked well for me to help me sleep. And I don't wake up feeling hung over like some other brands. I have already placed another order
Love it!!
Love this product!! Will be ordering again ❣️
Best Cbd Tincture
This help me with my stress and anxiety, highy recommend for both. Its give you the same relaxation mentality with out the high. 10 out 10 best cbd on the market!!!
Excelente Producto!!!!!
Excelente producto, me ha ayudado con mis fuertes dolores de cabeza. 110% recomendado!!!!!
I have been adding drops to massage oil for my clients. I was not at all fond of the mentholated smell most creams, salves & gels come with. Silver Owl is the second or third tincture I have tried, and the last one as it is perfect. My clients comment on how relaxed they feel in comparison to not using CBD oil. I personally absorb it as well, through my hands and forearms. I leave sessions feeling more sedate than with plain oil, but not the same way I'd feel if I took these drops orally. My clients claim to sleep more deeply as well. After hearing this multiple times, and when I reordered, I read the contents more closely. These drops have a little extra something which is meant for sleep.
Recovery
I helped me to recover faster after my surgery
Stress
Calms me down when i'm feeling stressed. Works great
My Favorite Tincture
Found at my local head shop, cheapest one there by quite a bit. The flavor is good. I have been taking it three times a day for about a week, and I feel like my back is in less pain than it normally is. I even felt well enough to start working out again. I will definitely purchase another one so I have it when I run out of my current bottle.
Yummy!
This stuff is great I use it right before I go to bed and I sleep so well and it relieves my pain so I can sleep well and I wake up great and no pain.
This is the first time that I have seen 10,000mg. The price is so good. I hope everyone finds this product. It works so good. You can actually feel the difference unlike other CBD products. The flavor is amazing as well.
This is one of my favs too.