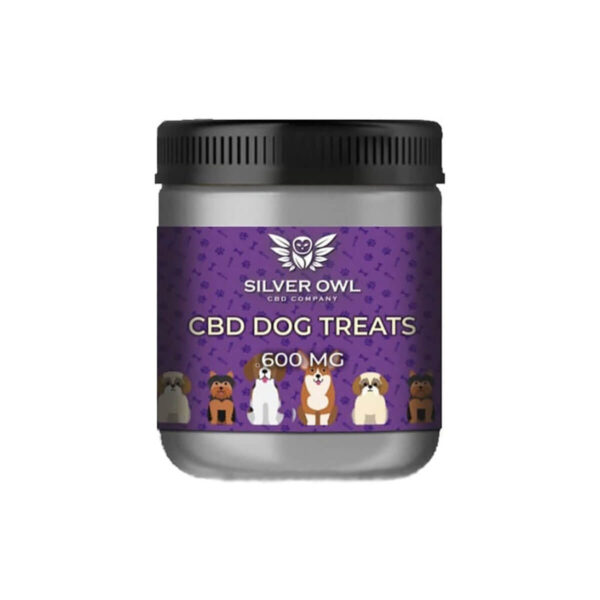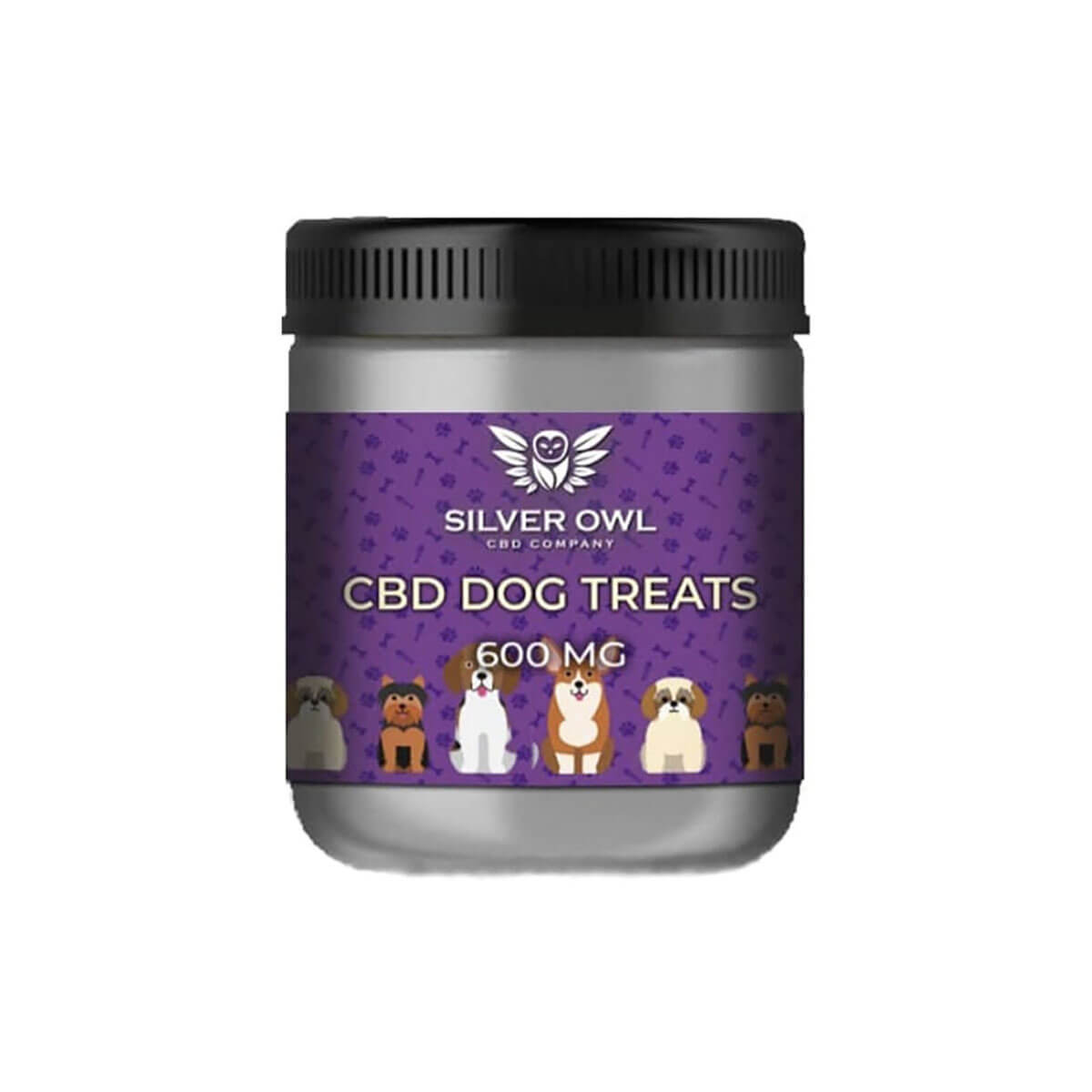 Full Spectrum CBD Dog Treats
$29.99 – $30.00 — or subscribe and save up to 20%
Description
Additional information
Since their release, Silver Owl CBD Pet Oils have consistently been one of our best sellers to family households. And since most of their users happen to be doggos, we decided to show a little extra loving to our best friends with the first expansion of our pet line in nearly a year!
Silver Owl CBD Dog Treats have been extensively tested by the Silver Owl Sales Dog, Ross (He's the handsome Akita mix in many of our photos and videos on social media that roams the offices every day, keeping the vibe high). After sending his bipedal coworkers back to the drawing board a few times we believe he's found the most pup-appealing mix of flavors: pumpkin and peanut butter. Ol' Rossie can't get enough of these… we've had to cut him off a few times now!
Unlike our CBD Isolate infused Pet Oils, our CBD Dog Treats are powered by our non-psychoactive Full Spectrum Extract, allowing your favorite canines to enjoy the best results possible thanks to the Entourage Effect's broad impact on their endocannabinoid systems. These biscuit style treats each pack 10mg of CBD and other hemp derived cannabinoids, are made with only seven ingredients (all but the hemp extract are ingredients commonly found in dog treats and food), and like the rest of our products are 100% sourced and manufactured in the United States.
Share a Silver Owl CBD Dog Treat with your favorite pooch today and tell us what they think! Let them know that we're here for them too!
Available In: 300mg and 600mg Jars
Serving Size: 1 Treat
Extract Used: Full Spectrum
Cannabinoids Per Serving: 10mg+
THC Content: <0.3% (in accordance with all applicable state and federal laws)
Ingredients: Flour, Eggs, Pumpkin Puree, Peanut Butter, Salt, Potassium Sorbate, Full Spectrum Hemp Oil
works on big dogs too!! it is honestly a life changer, my dog gets crazy some times and she will jump around and have her Zoomies many time a day and she is a big girl so she tends to brake things around the house with her Zoomies!! an these have helps with her braking things al; the time
Got these to calm my dog on car rides, now he enjoys cruising with us!
Mi perro ama este producto!!!!!
Mi perro es super inquieto y lo unico que lo calma son estos Treats!!!!!
Dogs Love This!
I have three dogs who are all hyperactive and can be too much to handle sometimes. When it gets to that point, I just give them some of this and they all chill out and I can get a moment of peace.
Love these so much!!
This is such a great product, probably the best cbd for my dog I have tried!! it calms him down like no other cbd I have tried before!!!!
amazing product for sure!!
I have a big big dog and he is still in that puppy teenage stage where they don't listen to you for your sanity. I use these when he gets really bad and it helps with his attention and it also helps when I was training him as a baby baby. He is jumping on people less and he isn't as destructive as he would be when I don't give him this cbd!!
GET IT IT WILL HELP YOUR PET!!!
My dog is super picky and wont eat most other cbd products ive tried to give her. She seems to actually like these and ive noticed her not being too excitable lately!! Good for picky dogs!!
Great Product
My dog is way to hyper. When guests are coming I give him some and it seems to be working really good. He is not jumping all over my guests, not getting too excited. I also give him some when we go to our vet.
Young Dog vs CBD Treats
They work awesome on my puppy she gets hyper when I have company over and she likes to jump up a lick and this helps calm her down and makes treating easier for me!
Dogs
I have 2 different dogs, one is old and one is young. My husband and I are older and puppies are a lot to handle as well as arthritis for the older one. These work great for both dogs. It calms the young one and releives pain from our older one. I love this product.
We love our pets as much as we love our customers. :)