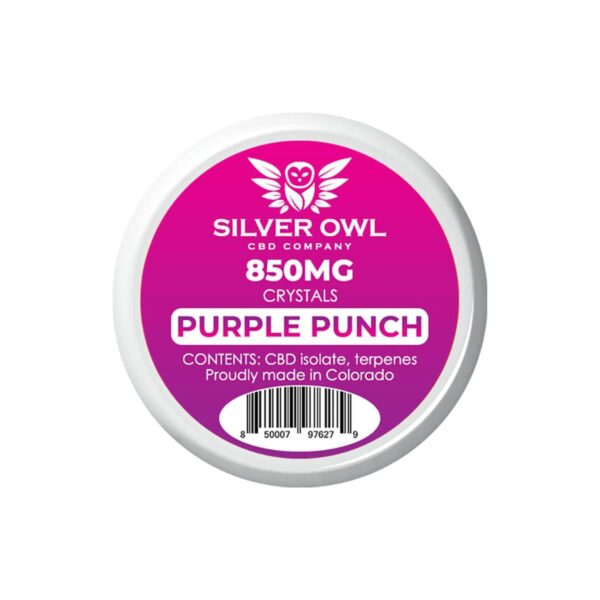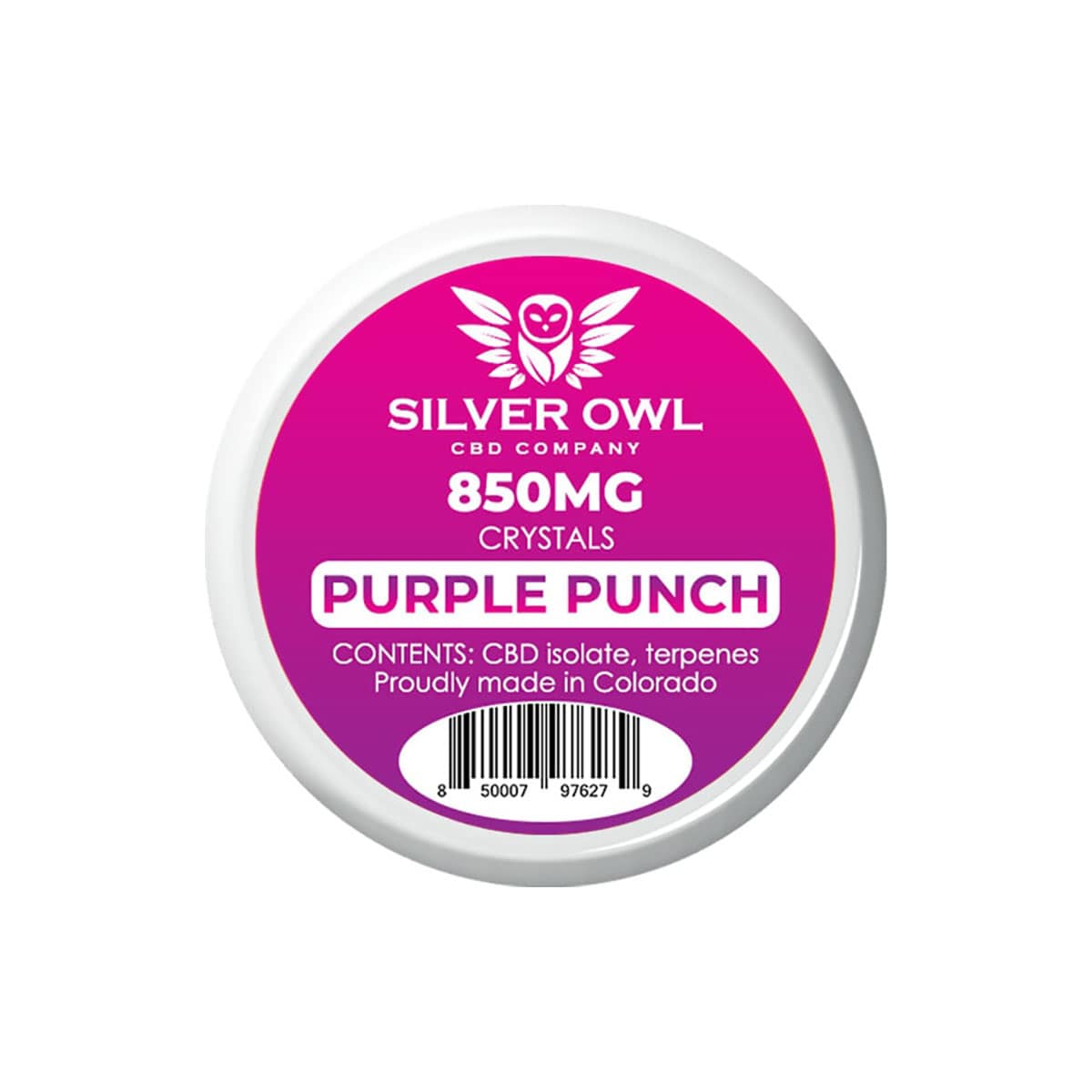 Silver Owl CBD Crystals Purple Punch
Description
Additional information
A dabber's delight, our CBD Crystals were inspired by a revered concentrate that's a favorite amongst Colorado's cannabis scene, live resin diamonds! Make no mistake though: like all Silver Owl CBD products, these dabs contain no THC whatsoever. They can be used like any concentrate and are perfect for the pen, rig or e-nail you've already got at home.
Do you know what purple tastes like? What purple feels like?" You will after a rip of our Purple Punch Crystals!
Flavor: Purple Punch
Mgs CBD: 850
Purple punch is such an amazing flavor hands down!!
Purple punch
this purple punch is amazing!! I will be getting more again!
Purple punch tasted and smelled amazing love it!!
Cbd punch
This cbd is amazing!! help relieve my stress at the end of they day!!
You can taste the terpenes in this. Amazing.
So tasty!
Normally I stay away from "Purple punch" flavors but I figured, why not?! Seriously! BEST CHOICE EVER! LOVE THIS ONE!
Yummo
I love this flavor!! Fruity and yummy.
So happy!
Absolutely amazing product. I will placing another order soon with the discount code I got in the Mail I hope it doesn't expire!! Love your brand. My best friend placed an order after I told her about you guys! 🤍🤍🤍🤍🤍