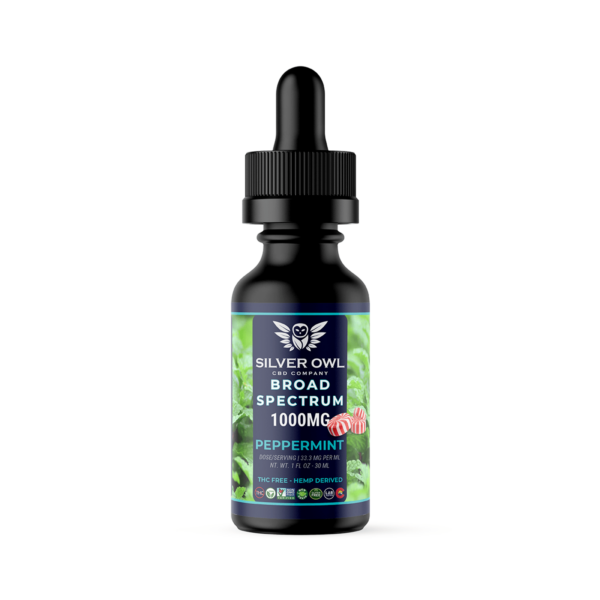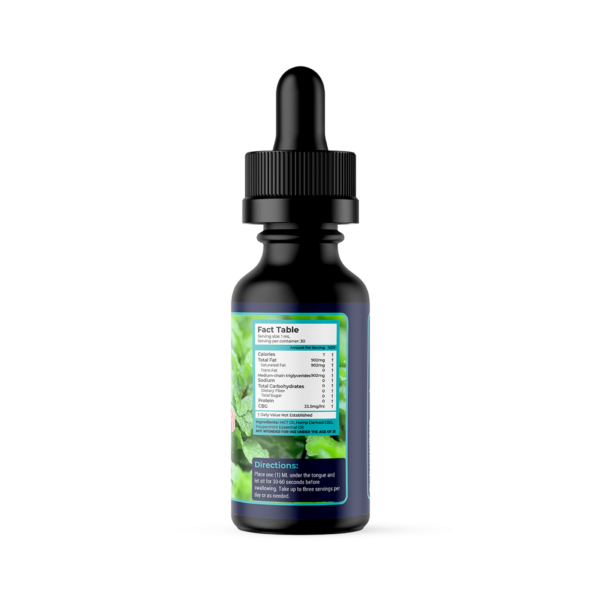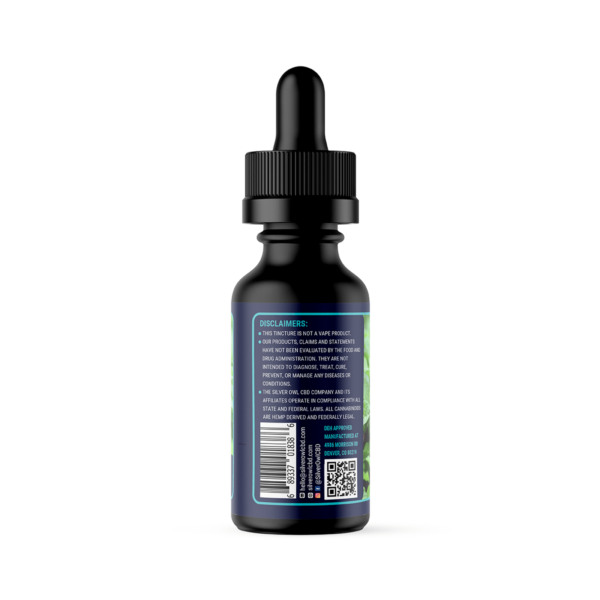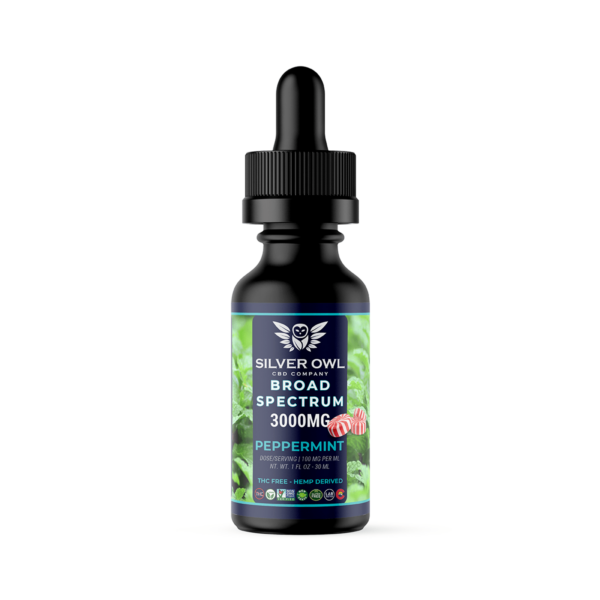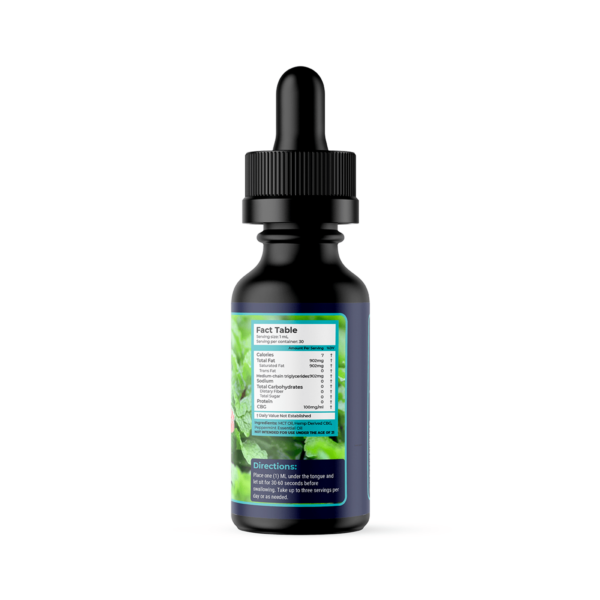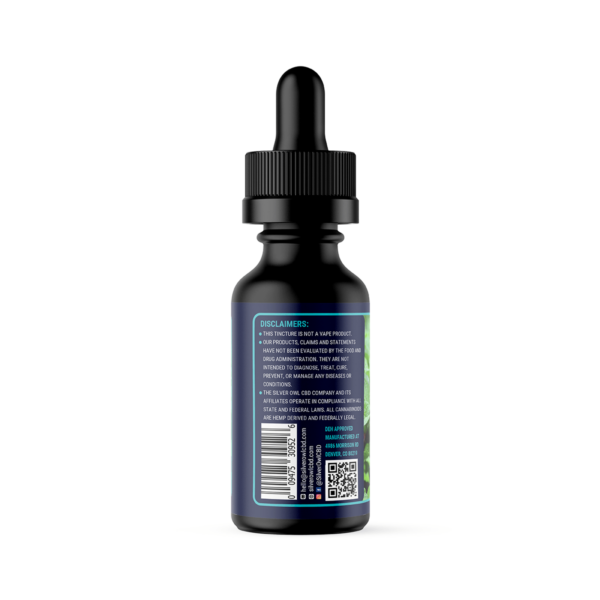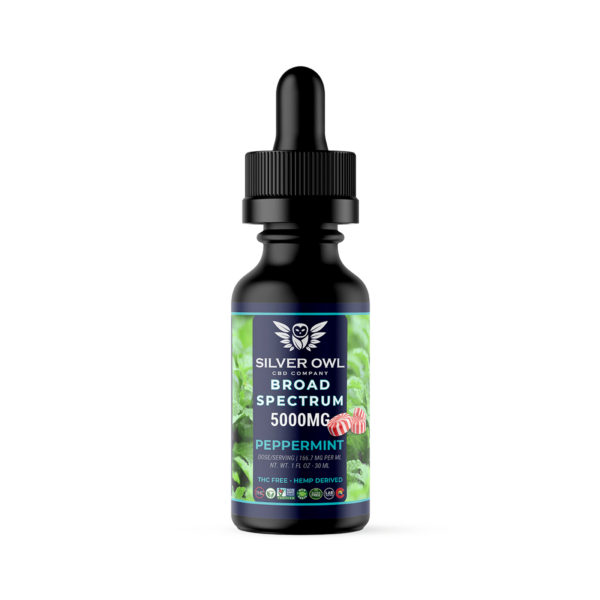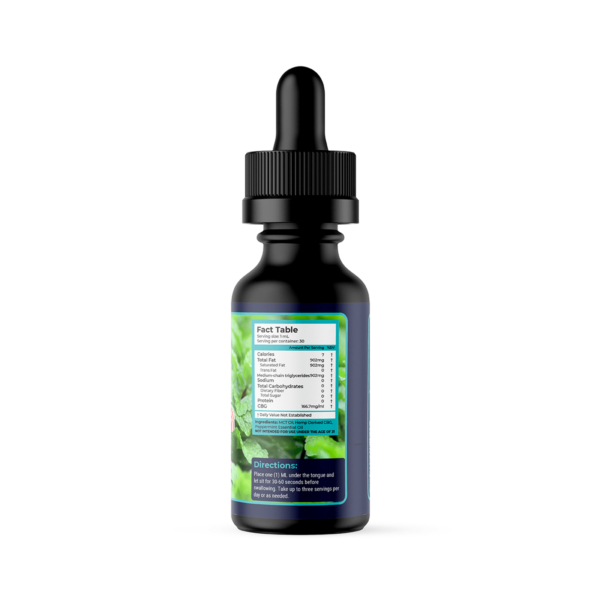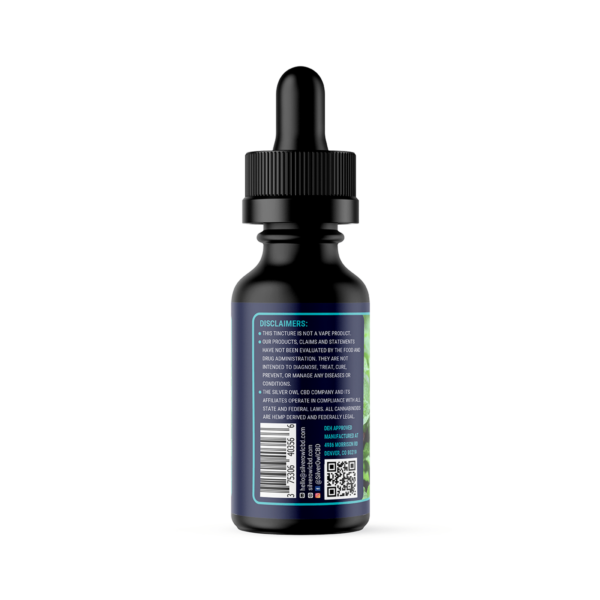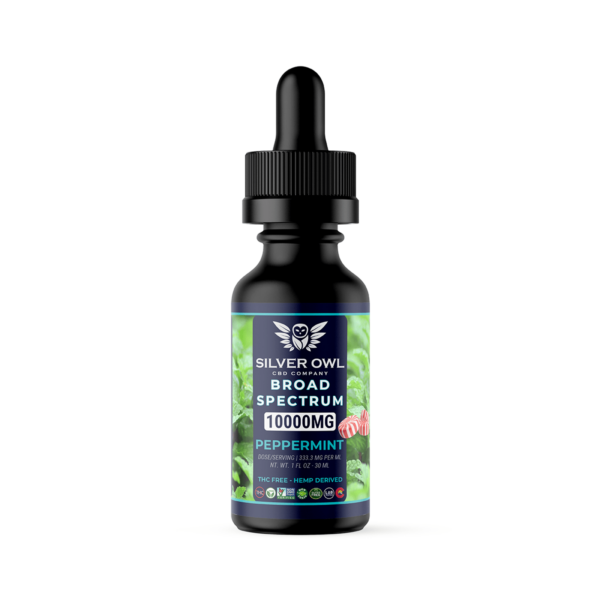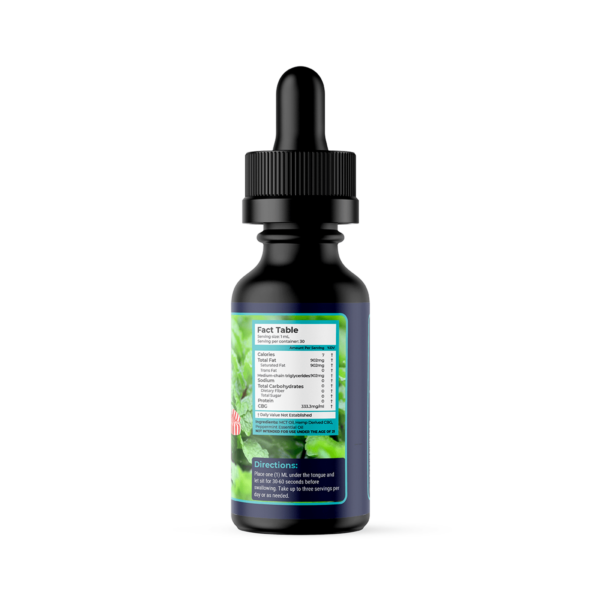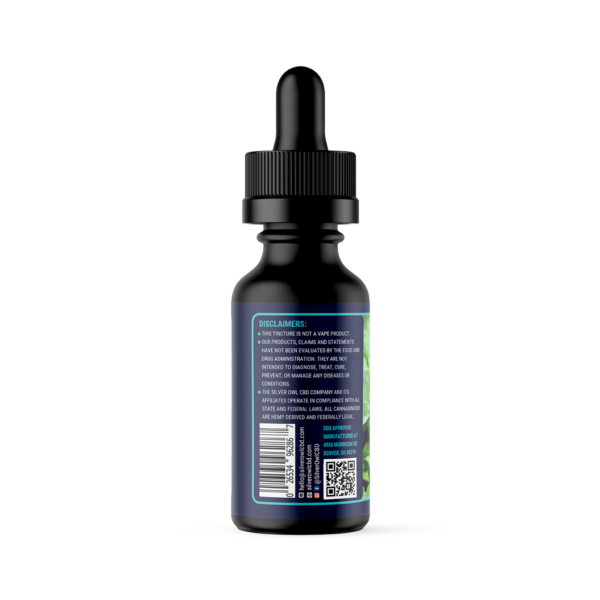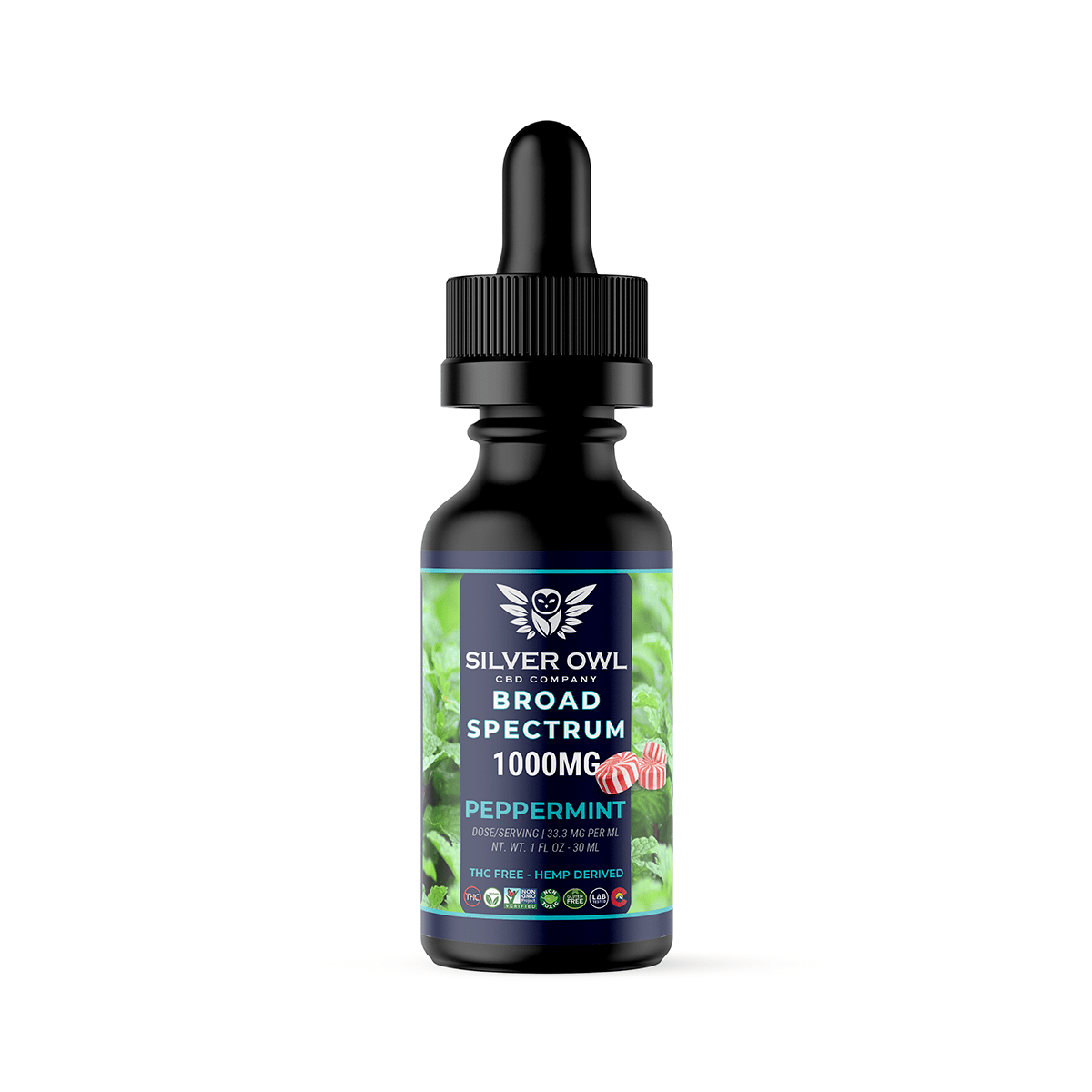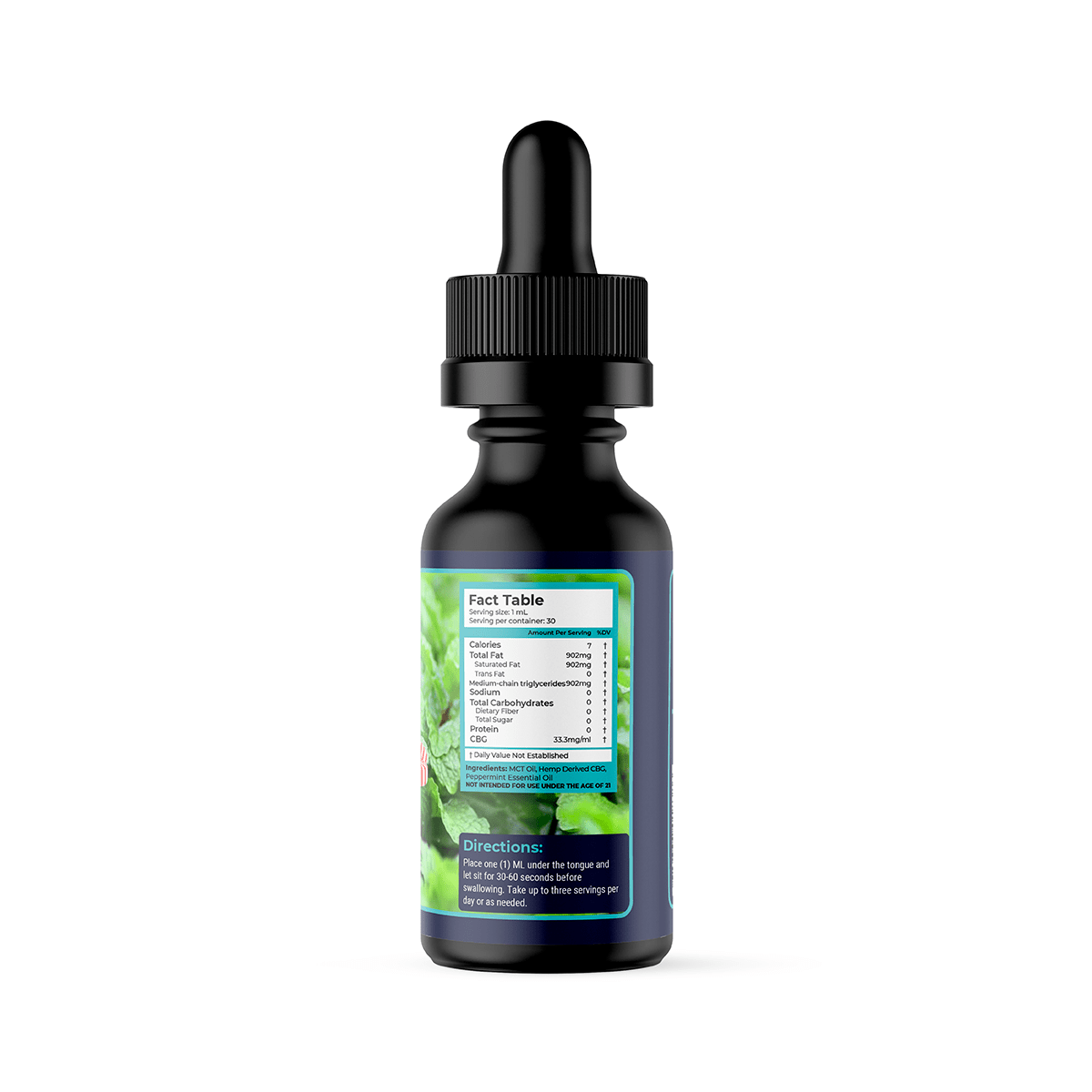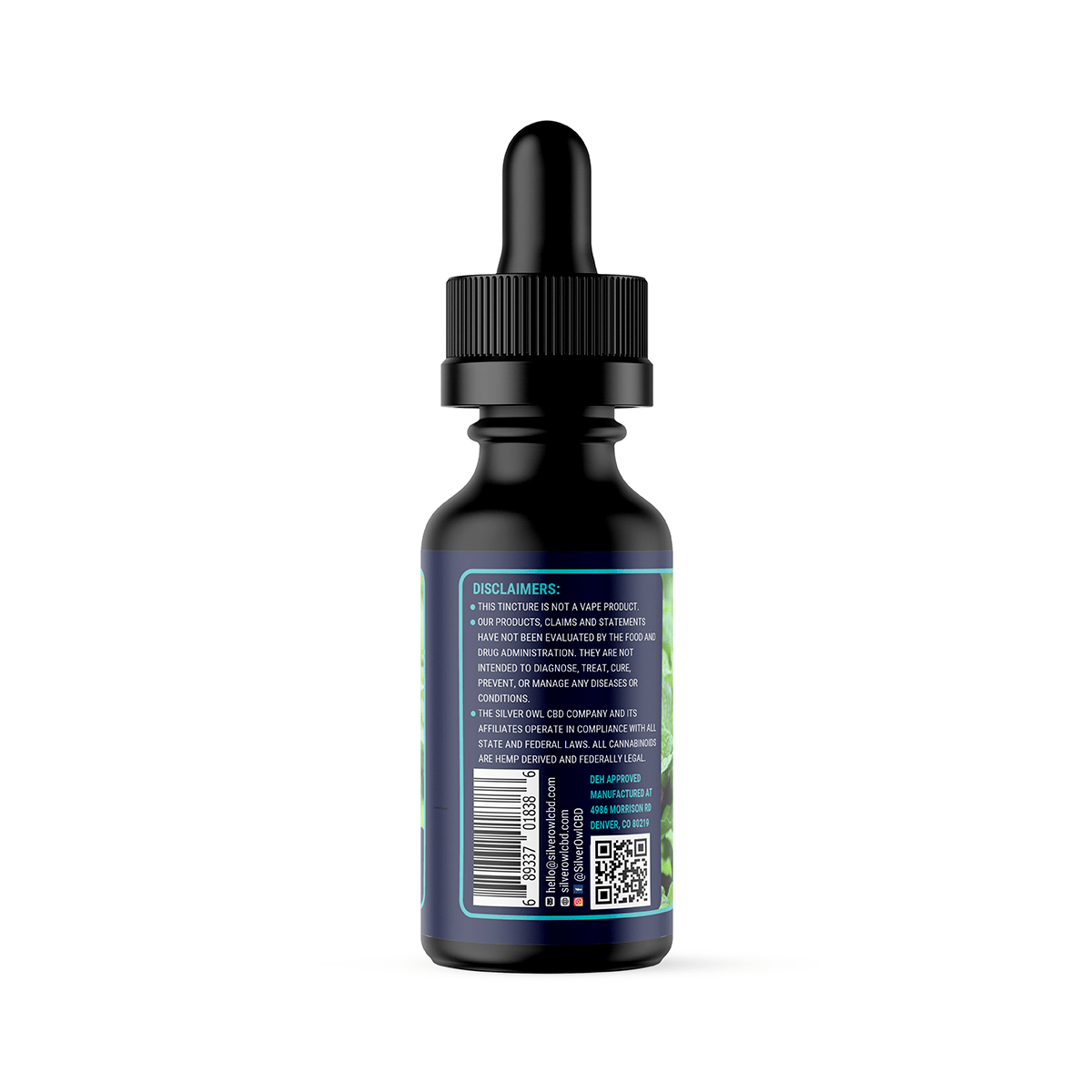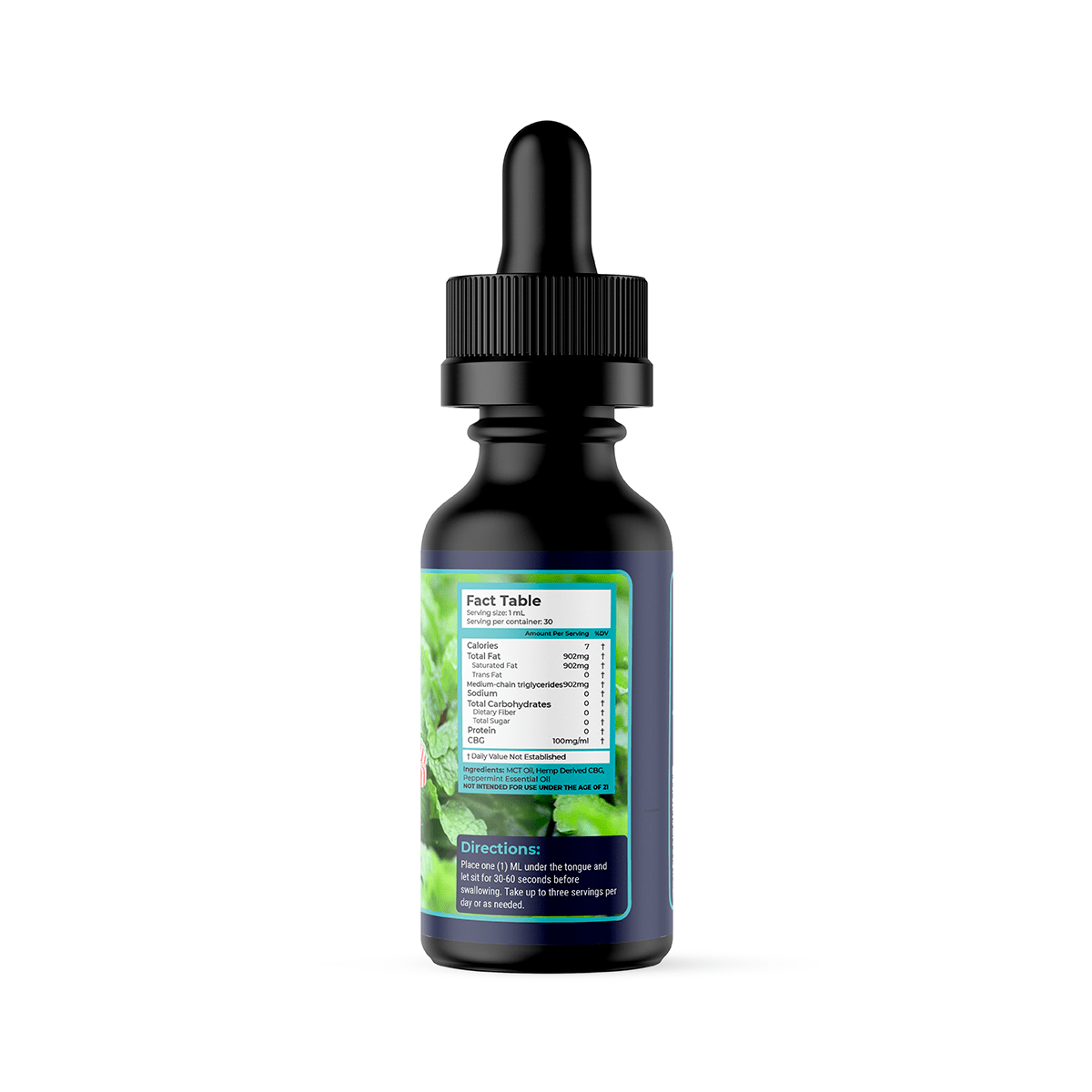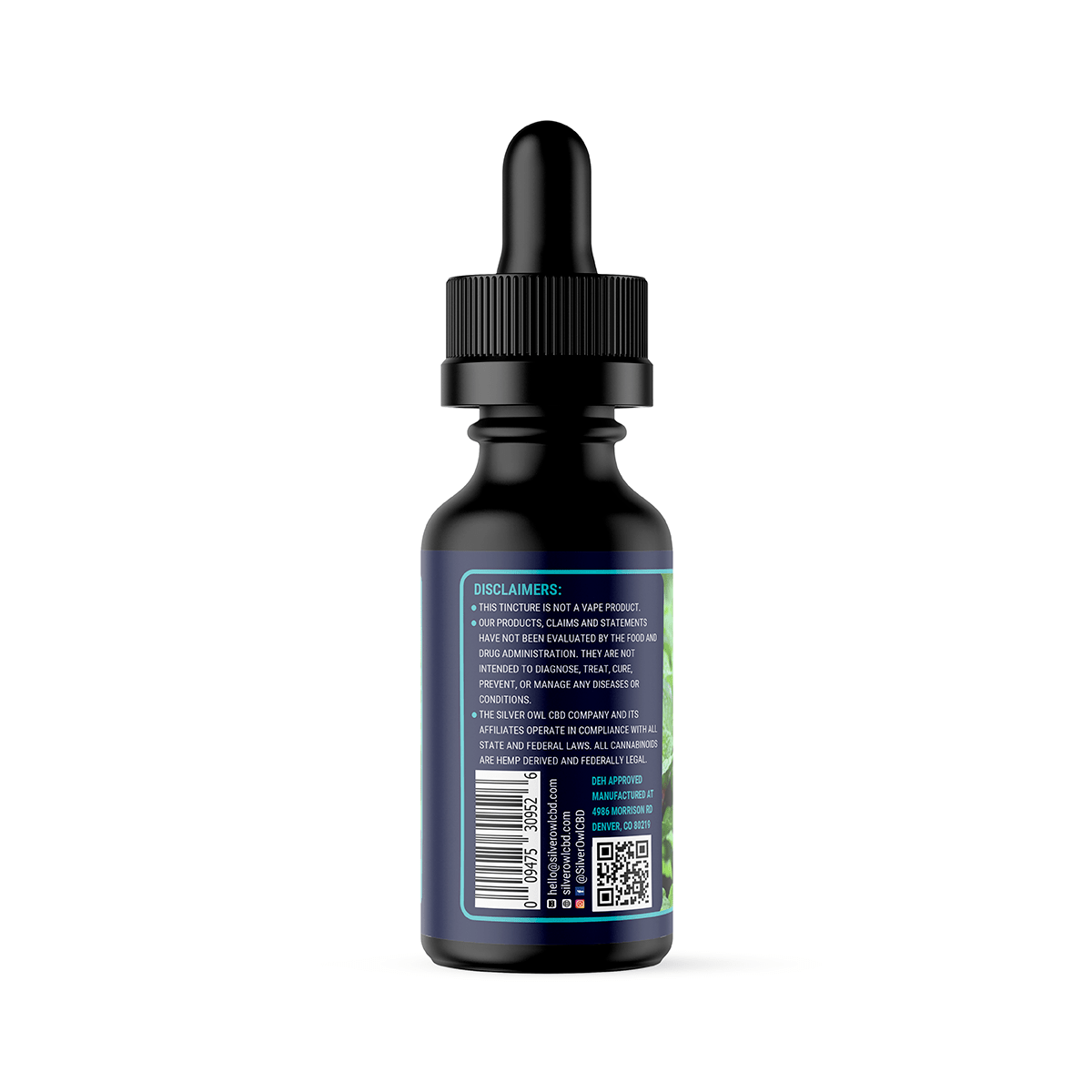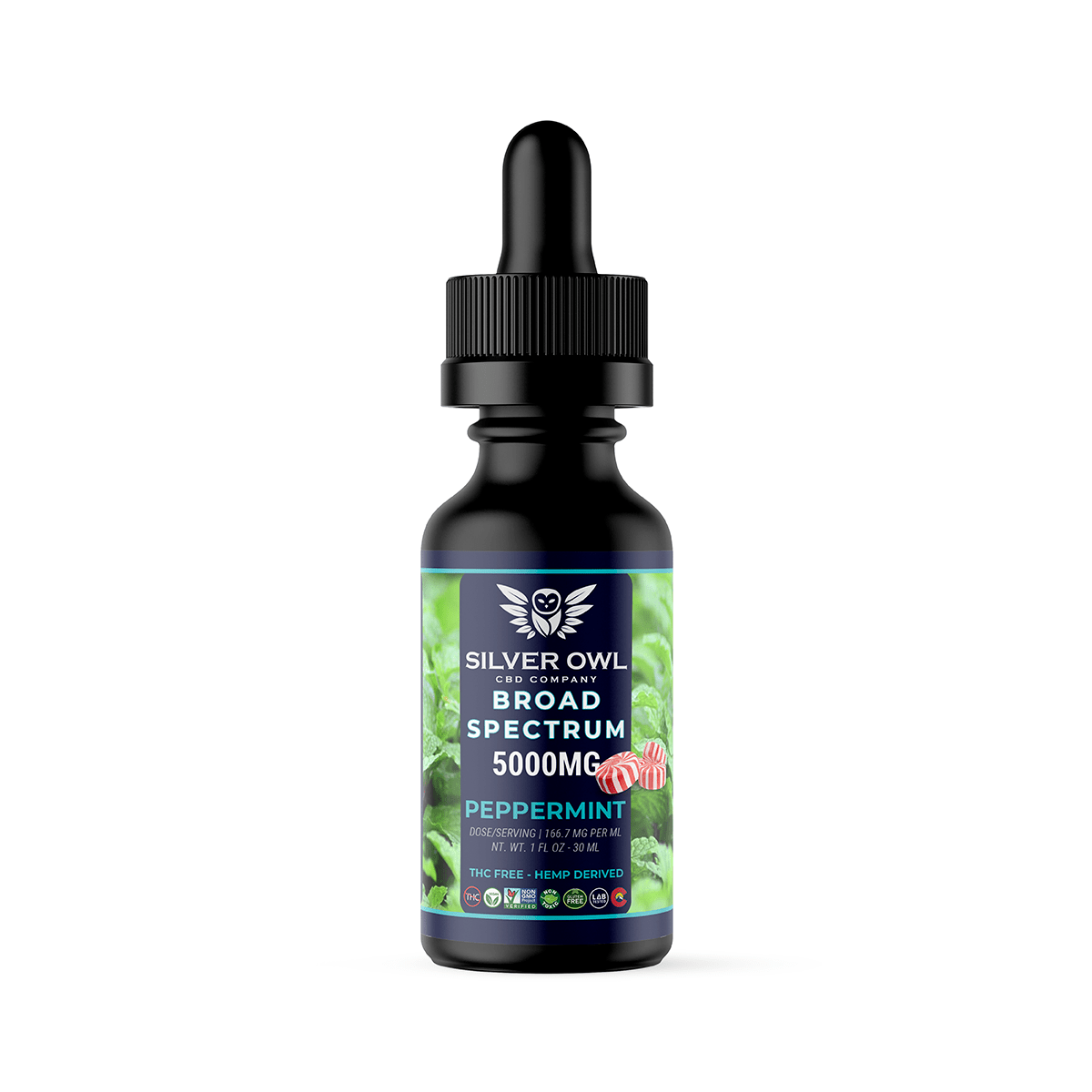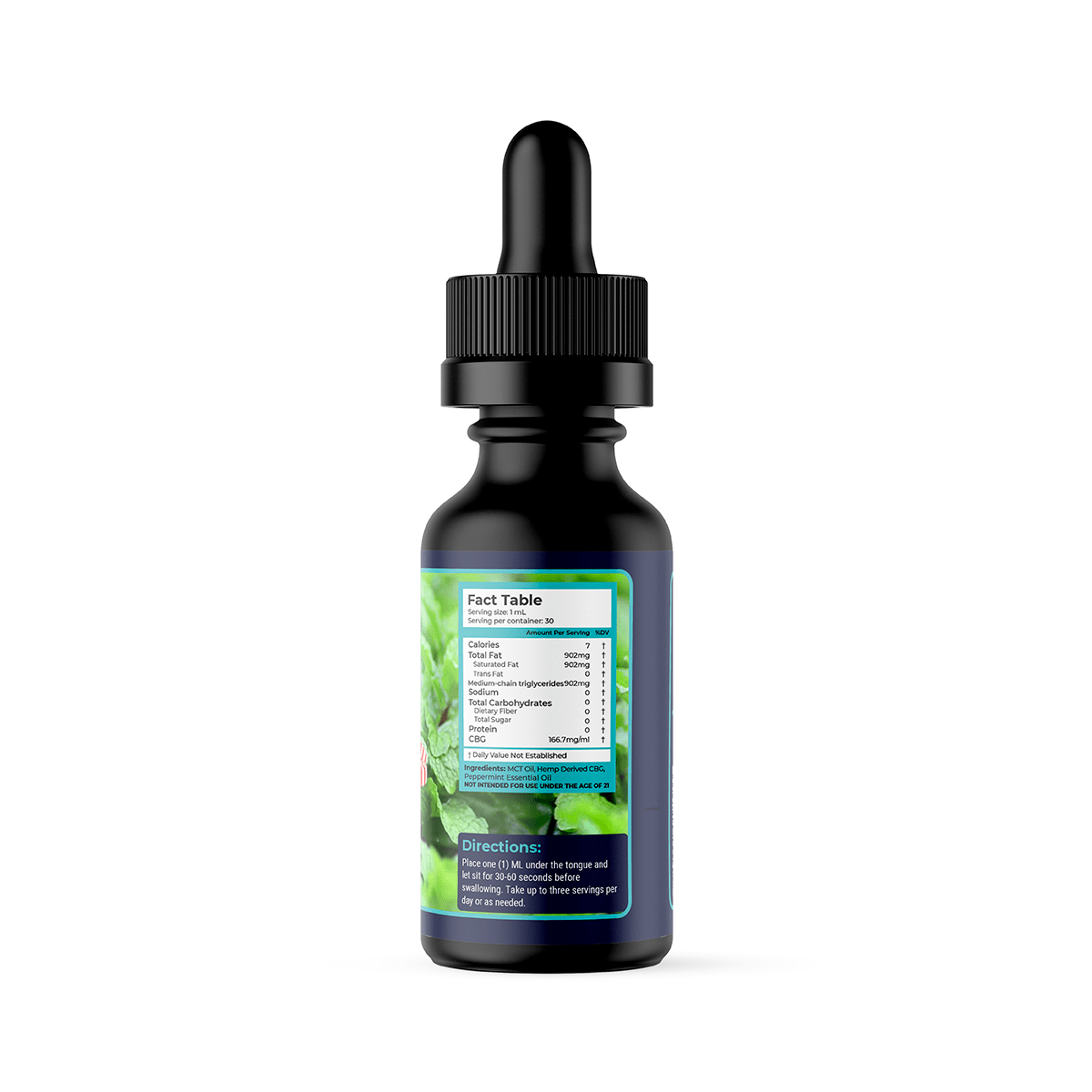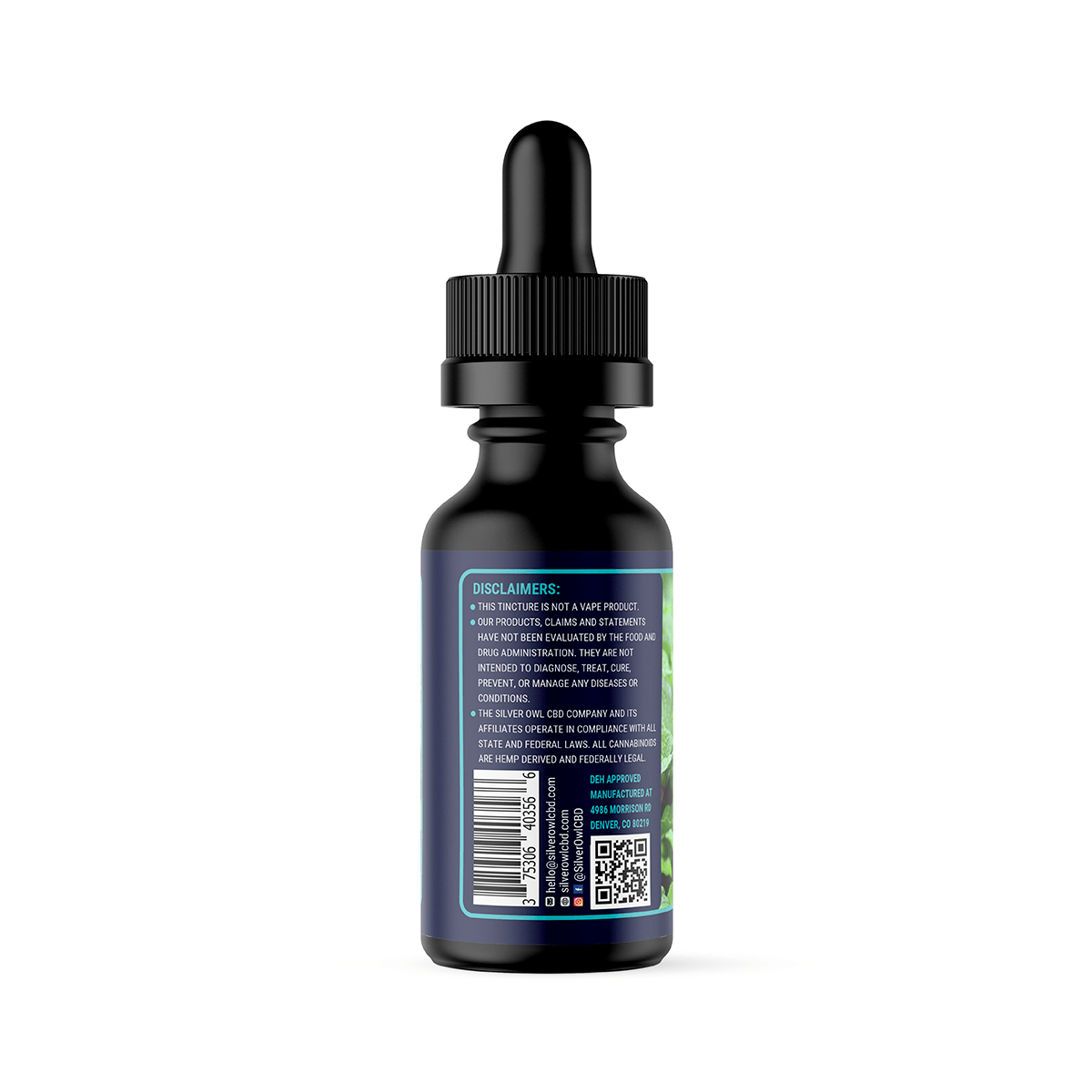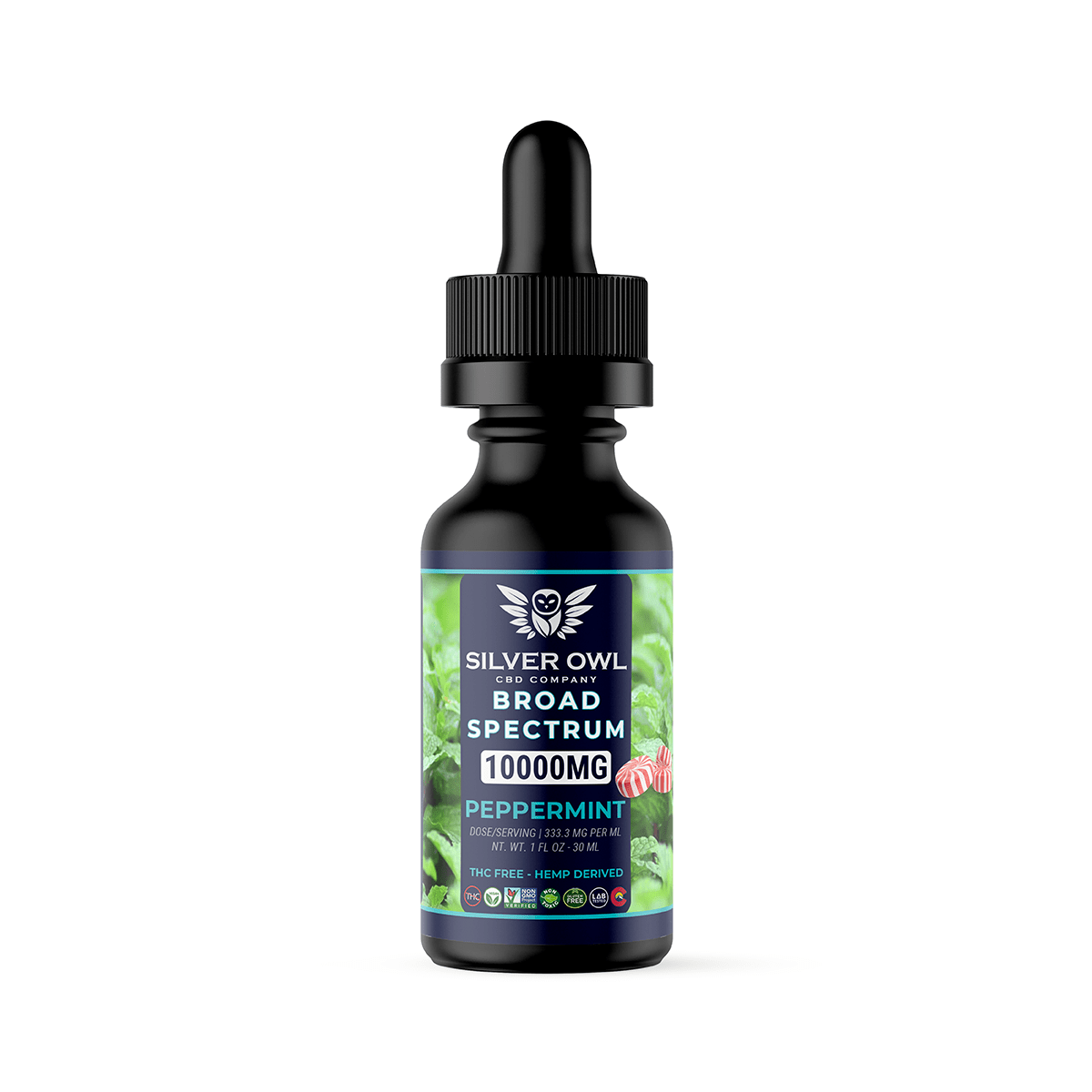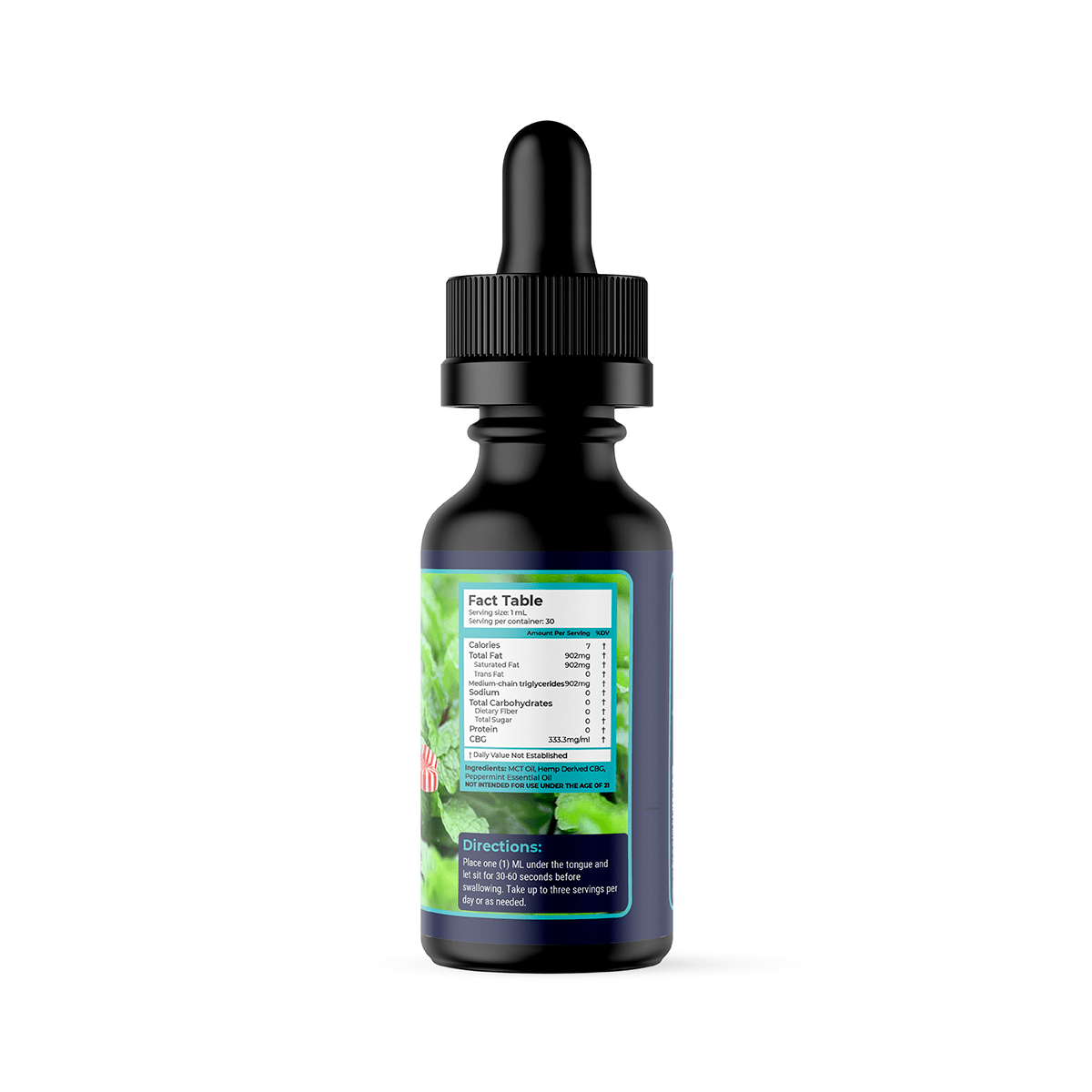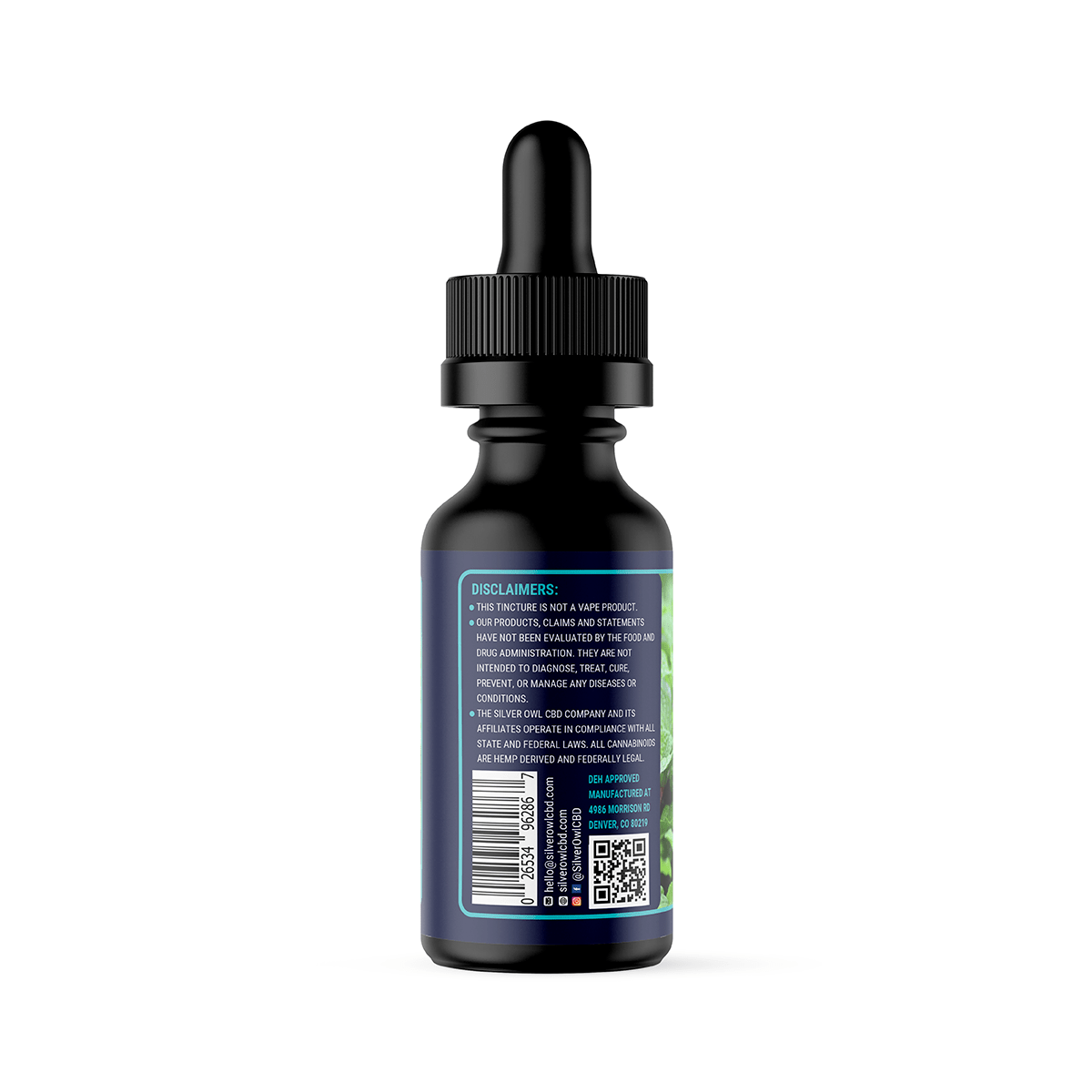 Broad Spectrum CBD Tincture Peppermint
$24.99 – $99.99 — or subscribe and save up to 20%
Description
Additional information
The Silver Owl CBD Company is committed to helping as many people as we can and we have been since the start. We know the different types of hemp extracts have different degrees of effects for different folks, depending on any number of factors, and we all have our preferences in forms of use.
Broad Spectrum CBD Tincture Peppermint
With this in mind, and keeping with our THC free tendencies, we've decided to share the next step for the Broad Spectrum Extract first seen in our CBD Gummies: Silver Owl Broad Spectrum CBD Tincture! This extract features a full range of cannabinoids- except for THC, which has been remove- and terpenes in our MCT Oil for maximum bioavailability. This allows you to get everything you can from the interactions between hemp's cannabinoids boosting each other's effects through the "Entourage Effect."
Silver Owl's Broad Spectrum Extract contains more compounds from hemp than CBD alone, so our Broad Spectrum CBD Tinctures will naturally bear more of the plant's flavors. However, with the addition of Peppermint Essential Oil, the tastes of the extract's terpenes give way to a smooth, cool kick that's perfect on a hike or after a meal!
Flavor: Peppermint
Available In: 1,000mg, 3,000mg, 5,000mg and 10,000mg
| | |
| --- | --- |
| Weight | 0.1 kg |
| Dimensions | 1 × 1 × 1 cm |
| Mgs CBD | 1000, 3000, 5000, 10000 |
10k
Purchased 10,000mg bottle, this is a lot of Cbd. lasts me a while.
Love It!!!
I bought this try alongside a couple of different vapes. To use this in the morning and evening then use the vape throughout the day. For muscle pain, head clearness, and inflammation. Another plus is CBD has been studied for antibiotic properties. So this has paired nicely with vitamins as well. For a good immune boost. Love these drops.
Amazing CBD peppermint
This CBD has helped me sleep so well since I started taking it, I sleep better and I don't wake up groggy and sleepy! Amazing stuff hands down!
Fantastic!
I've tried a few other CBD tinctures, and this one is easily comparable to anything else you're liable to find. My dad and I each work out a lot; he does triathlons (like Iron Man type of stuff, but I'm not quite there yet lol). He uses the 10,000 mg every day, and says it really cuts down on his achiness after longer runs.
Wow
Tastes great! Helps me relax and get a good night's sleep. I wake up feeling refreshed. :)
Nice
I found silver owl cbd tincture to be great, took a few days for it to get the cumulative effect. After that I have seen so much improvement. It helps with my everyday activities, and I feel less anxious.
Best out there for anxiety!
I've been struggling with anxiety attacks and this is a must! only takes a couple minutes to work and the taste is a bonus :)
Most cbd products havent seemed to work for me in the past and im not sure why. However the 10,000 has actually been working, Ive really noticed a significant change in my knee and back pain. Im really glad i found this product!
Great Flavor and Great effects!!
This has helped me with my chronic migraines I have, an it has definitely helped with me getting through the work day!
Peppermint CBD tincture
I have really enjoyed the peppermint tincture. It has helped my back pain tremendously. I reccommend this to several of my friends. Great product!
We got in this business to help people. We are happy to hear you love our products.