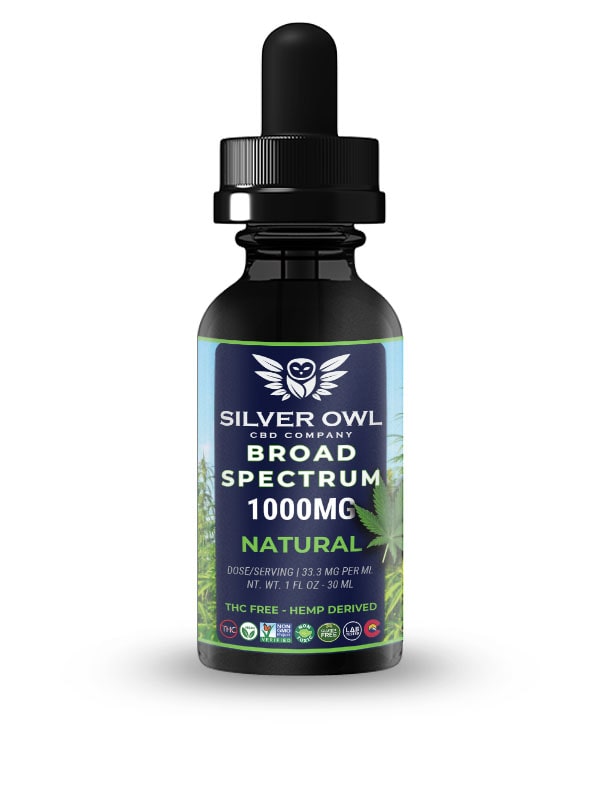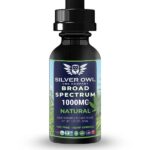 Silver Owl Broad Spectrum CBD Tincture Natural
$29.99 – $99.99
Description
Additional information
The Silver Owl CBD Company is committed to helping as many people as we can and we have been since the start. We know the different types of hemp extracts have different degrees of effects for different folks, depending on any number of factors, and we all have our preferences in forms of use.
Broad Spectrum CBD Tincture Natural
With this in mind, and keeping with our THC free tendencies, we've decided to share the next step for the Broad Spectrum Extract first seen in our CBD Gummies: Silver Owl Broad Spectrum CBD Tincture! This extract features a full range of cannabinoids- except for THC, which has been removed- and terpenes in our non-GMO, coconut derived MCT Oil for maximum bioavailability. This allows you to get everything you can from the interactions between hemp's cannabinoids boosting each other's effects through the "Entourage Effect."
Silver Owl's Broad Spectrum Extract contains more compounds from hemp than CBD alone, so our Broad Spectrum CBD Tinctures will naturally bear more of the plant's flavors. When the terpenes responsible for these are paired with the somewhat creamy or buttery notes of an MCT Oil base, the result is a pure, delicious taste that might even be familiar to some!
Flavor: Natural
Available In: 1,000mg, 3,000mg, 5,000mg and 10,000mg
| | |
| --- | --- |
| Weight | 0.1 kg |
| Dimensions | 1 × 1 × 1 cm |
| Mgs CBD | 1000, 3000, 5000, 10000 |
These products are amazing. I feel great when I take this. No pain, great mood
Thank you for taking the time to review our products
Greatness
Amazing product. Returning customer without a doubt
Is great my wife is very happy !!
I'm making a order in the next few days!!
Autisum can be helped!
So I have been using this product for my Autistic child who has thrived more in the last three months then he has in the past few years! I'm not kidding. He has gotten off using a one on one aid and is very much more independent. He hasn't been needing my help for his every command. He now handles things in his own, by figuring them out and doing them. This Spectrum has helped us tremendously get through are everyday lives and focus more on learning. Thank you so very much for having such supurb products that I trust and love, that I can share them with all my friends and family. Your amazing!!
Great remedy for a headache!
The taste is amazing and the effect is unwinding.
I love this product so much I will leave this review on all of them! This LITERALLY!!!! Changed my life! I use the 10,000mg Peppermint (now). One bottle a month. And have never felt better!!! Mentally, Physically, and Emotionally!!! Changed my Life! Please try this for yourself! This is an amazing product and it will change your life!