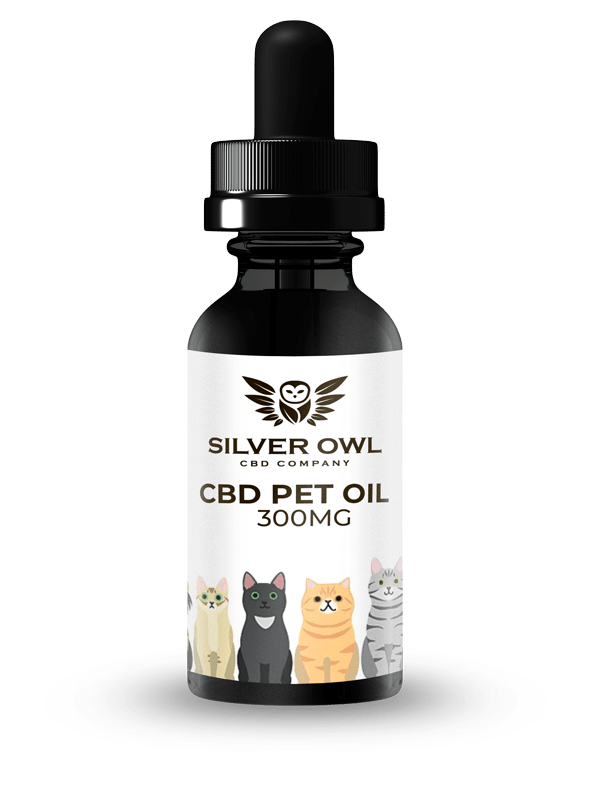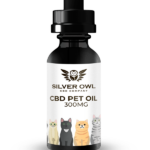 Silver Owl CBD Pet Oil
$21.99 – $29.99
Description
Additional information
You asked. We listened. By popular demand, we're proud to introduce you to our new 300mg CBD Pet Oil! Featuring two pet friendly, locally sourced ingredients, these drops are odorless and flavorless- a perfect additive to any wet or dry food for dogs or cats!
CBD oil for dogs and cats
Recommended dosage for cats and dogs varies by weight. Each bottle of Silver Owl CBD Pet Oil includes recommended doses on the label. Each 30ml bottle of Silver Owl CBD Pet Oil contains 300mgs of CBD isolate infused in MCT Oil; each 1ml dropper contains 10mgs of CBD.
Mgs CBD: 300
| | |
| --- | --- |
| Weight | 0.1 kg |
| Mgs CBD | 300, 1000 |
Actually saves senior dogs
I have been a skeptic on weather CBD works in dogs but it really does. I have a Dachshund, age 14, about 8 months ago we noticed he was hardly walking and eating and we were ready for the worst. We used this 1000mg tincture as a last result. We used a heavy dose and still continue to do so. He made a full recovery and now is able to walk and get into the house from the patio. He has been kickin it like he is 7 years old again.
Really Great For my boy Shorthaniel after a long day of adventures, he just want to keep going until he passes out. This helps him calm down before e sleeps seems to wake up happier and earlier!
Anxiety is GONE
My dog used to have severe seperation anxiety. After about 2 weeks on this tincture, he is calm when I leave for work. Never thought this would happen. I am so pleased with the results.
Crazy cat hours just got crazier
My cat likes to run around and act generally crazy between like midnight and two, and with the CBD in her diet she can go even crazier now! She's misbehaving 5 times usual weird amount
My dog loves this!
Helps with anxiety in dogs!
My dogs love it!
My 12 year old with a bad hip is bouncing around like a puppy! And my 6 year old who hates fireworks, is all set with a noise maker and a little extra CBD. Thank you!