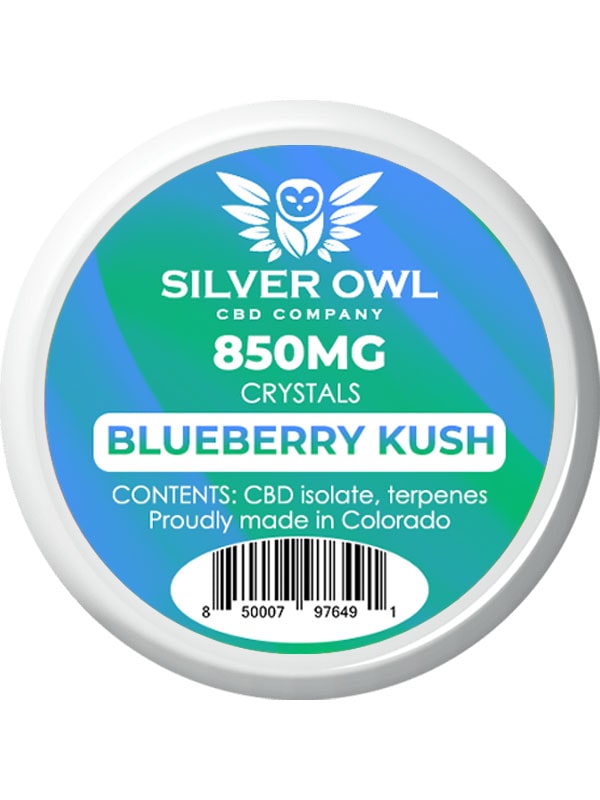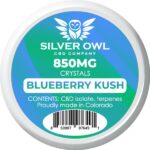 Silver Owl CBD Crystals Blueberry Kush
Description
Additional information
A dabber's delight, our CBD Crystals were inspired by a revered concentrate that's a favorite amongst Colorado's cannabis scene, live resin diamonds! Make no mistake though: like all Silver Owl CBD products, these dabs contain no THC whatsoever. They can be used like any concentrate and are perfect for the pen, rig or e-nail you've already got at home.
Blue and true, the bursting berry taste of our Blueberry Kush Crystals is sweet from start to finish!
Flavor: Blueberry Kush
Mgs CBD: 850
Absolute best flavor
I am not one who enjoys being "stoned" and hate feeling left out during a dab session. I pull this Blueberry kush out and dab on this instead out of my terp pen. My friends tend see that i have the cbd and end up smoking more of it than I do in a night. Im in love with this.
Love love love
I mainly purchase all of my CBD crystals and isolate from Silver Owl. You can't go wrong with ANY of those
my favorites
silver owl has the best service. they are so nice and helpful, they truly care about their customers. also, the products are top quality, the best cbd i've had.
First order
First order I picked up the muscle cream and blueberry Kush crystals. Both are INCREDIBLE!! The crystals make their presence known and it's delicious! The muscle cream is the perfect scent too. Doesn't have that strong menthol smell which it's awesome. I'll be coming back for more!
Helps instantly!
Absolutely love! Helps ease my anxiety immediately
FIRE!
Blueberry Kush is my JAM!!!! Best CBD dab I've had bar none!!