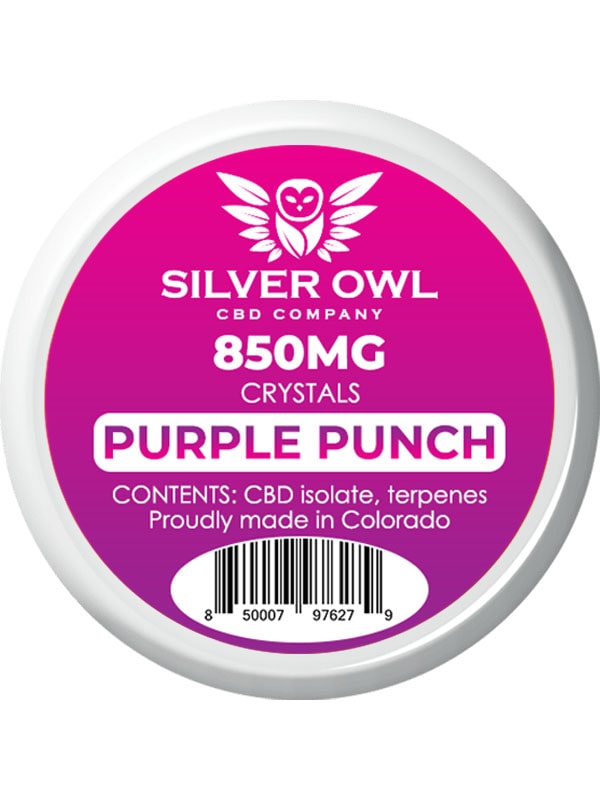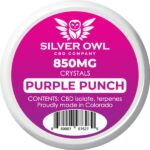 Silver Owl CBD Crystals Purple Punch
Description
Additional information
A dabber's delight, our CBD Crystals were inspired by a revered concentrate that's a favorite amongst Colorado's cannabis scene, live resin diamonds! Make no mistake though: like all Silver Owl CBD products, these dabs contain no THC whatsoever. They can be used like any concentrate and are perfect for the pen, rig or e-nail you've already got at home.
Do you know what purple tastes like? What purple feels like?" You will after a rip of our Purple Punch Crystals!
Flavor: Purple Punch
Mgs CBD: 850
You can taste the terpenes in this. Amazing.
So tasty!
Normally I stay away from "Purple punch" flavors but I figured, why not?! Seriously! BEST CHOICE EVER! LOVE THIS ONE!
Yummo
I love this flavor!! Fruity and yummy.
So happy!
Absolutely amazing product. I will placing another order soon with the discount code I got in the Mail I hope it doesn't expire!! Love your brand. My best friend placed an order after I told her about you guys! 🤍🤍🤍🤍🤍