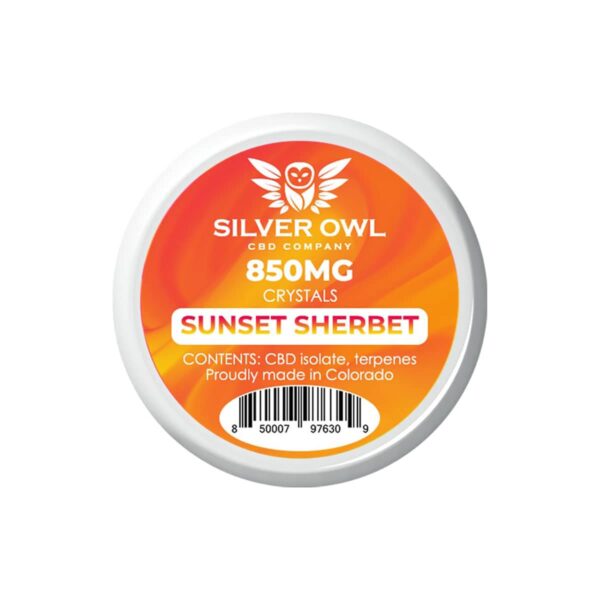 Silver Owl CBD Crystals Sunset Sherbet
Description
Additional information
A dabber's delight, our CBD Crystals were inspired by a revered concentrate that's a favorite amongst Colorado's cannabis scene, live resin diamonds! Make no mistake though: like all Silver Owl CBD products, these dabs contain no THC whatsoever. They can be used like any concentrate and are perfect for the pen, rig or e-nail you've already got at home.
So creamy. So dreamy. Our Sunset Sherbet Crystals are a fruity lung dessert perfect for the end of a busy day!
Flavor: Sunset Sherbet
Mgs CBD: 850
Tastes like whatnot sounds like.
It sounds like it would be some kind of tropical drink or something. It does taste refreshing and sweet.
amazing product, will be ordering again!! for sure!!
Sunset amazing
these are so yummy I love them!! I will definitely be ordering again!
Still Great
I've been buying here for more than a year, I'm pretty sure I tried all the dabs here. love it
Great flavors. Their products are amazing. I have tried so many of these flavors and have not been disappointed yet.
So happy that you love our products
Silver Owl CBD Crystals Sunset Sherbet