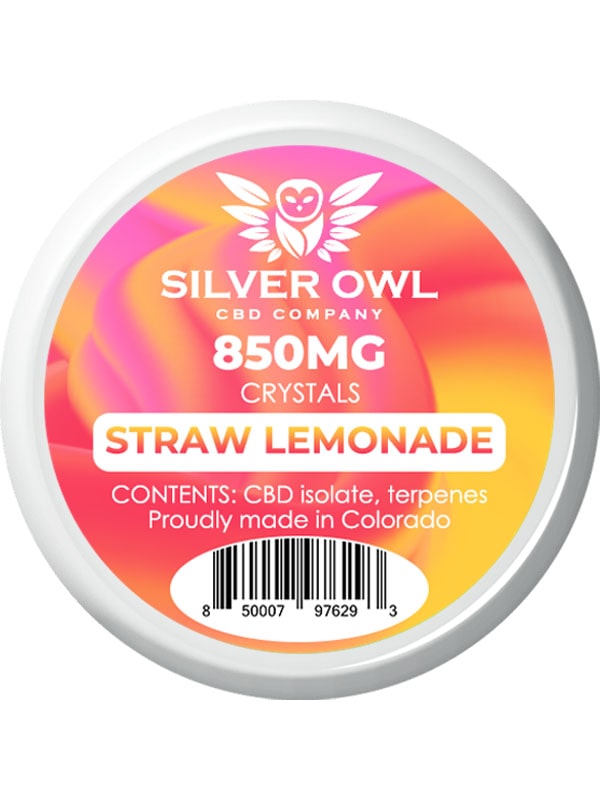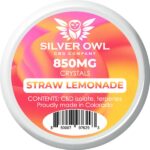 Silver Owl CBD Crystals Straw Lemonade
Description
Additional information
A dabber's delight, our CBD Crystals were inspired by a revered concentrate that's a favorite amongst Colorado's cannabis scene, live resin diamonds! Make no mistake though: like all Silver Owl CBD products, these dabs contain no THC whatsoever. They can be used like any concentrate and are perfect for the pen, rig or e-nail you've already got at home.
Try the Colorado springtime vibes of our Straw Lemonade Crystals for a dab so fine you'll want to drink the jar!
Flavor: Straw Lemonade
Mgs CBD: 850
Taste
This tastes like a warm summer day out at the pool. This stuff is amazing. You can actually feel the difference this makes.
We love to hear feedback from our customers. Thank you
Fire Crystals
The Terp profile on this product is amazing the crystal burn very well you wont be disappointed
My favorite
Seriously love these CBD crystals for everything!!! They taste sooooo good and burn nicely! Use on a lower temp and you taste it alllll
Tangie OG and Strawberry Lemonade
Best CBD Isolate Crystals
Best flavor hands down
I adore this cbd! Strawberry lemonade smells heavenly and smokes even better.