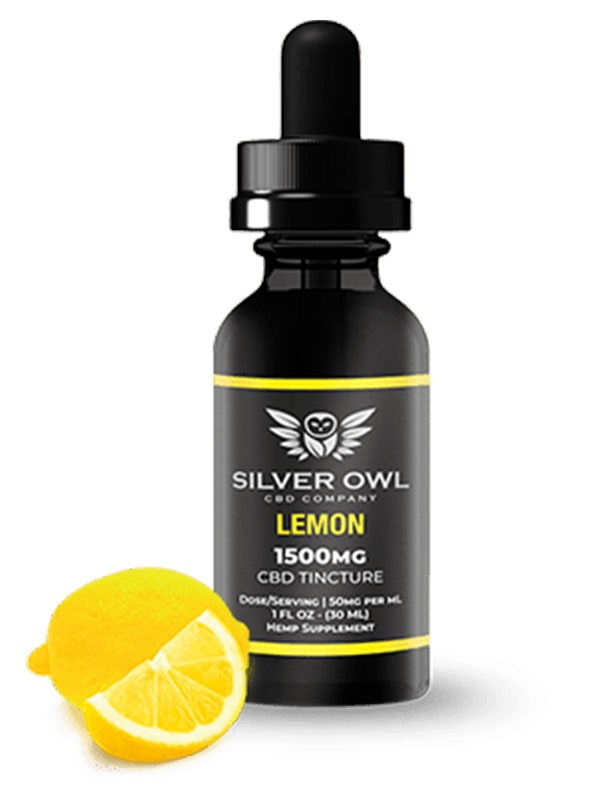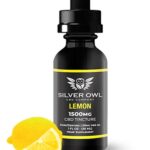 Silver Owl CBD Tincture Lemon
$15.99 – $51.99
Description
Additional information
When life used to give us lemons, we made lemonade. Now that we're making CBD tinctures, we've got a better use for those lemons! Featuring a lemon extract that tastes like springtime, this organic delight is a fantastic way to introduce CBD to your system!
Silver Owl CBD Lemon Tincture
Our extract team isolates our CBD from Colorado-grown hemp plants for a 0.0% THC content. Paired with MCT oil for increased bioavailability and improved absorption, the Silver Owl CBD Company's tinctures are just as great for experienced CBD users and cannabis enthusiasts as they are for first timers wary of "using cannabis".
Try a bottle of our lemon tincture today- one taste of those smooth lemon notes and you'll see for yourself why so many people across the USA are switching to Silver Owl!
Ingredients: CBD, Organic MCT Oil, Lemon Essential Oil
Uses: Decreasing pain and inflammation, anxiety management, mood improvement, appetite improvement, nausea reduction
Available in 250mg, 500mg, 1,000mg, 1,500mg, 3,000mg and 5,000mg bottles
| | |
| --- | --- |
| Weight | 0.1 kg |
| Dimensions | 1 × 1 × 1 cm |
| Mgs CBD | 250, 500, 1000, 1500, 3000, 5000 |
This tastes like real lemons. Amazing
A real game changer Silver owl cbd products
I've suffered from chronic back pain for 20 years. Ive tried other cbd oils before with little gain, Silver Owl cbd oil has given me great relief from pain anxiaty and deppression, i highly recomend it!
It's just so good, you guys
This was my go-to CBD tincture until they came out with their broad spectrum tinctures. The lemon flavor is super tasty. CBD just seems to take all the rough edges off of life. Irritants are less irritating, fun times are more fun, but the most noticeable aspect for me personally is the help it offers for anxiety. I've recommended this tincture to my parents, and now both of them are fans, of CBD in general, and Silver Owl in particular.
Delicious
favorite tincture by far! It has just a hint of lemon so its not overpowering and no artificial lemon taste. I love it as directed or in my tea. Anytime I feel my anxiety flare up I put a droppers worth under my tongue and bam I feel better!
Natural
Tastes super natural, I was worried about it being a little lemon Lysol like but it wasn't at all! Would recommend
Love Lemon!
Silver Owl did it right. I was able to get a high dosage of CBD in a great flavored tincture. It goes great in my tea too. The CBD tincture has helped me manage my severe anxiety. There have been times where I could not leave my house and after the tincture my day is a lot more manageable. It has also helped my digestion issues, which was a pleasant surprise. I really do wonder about all of the ways it has been helping me.