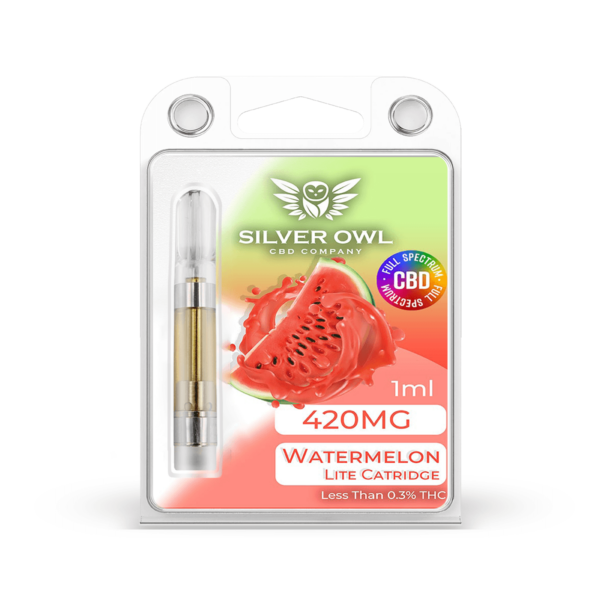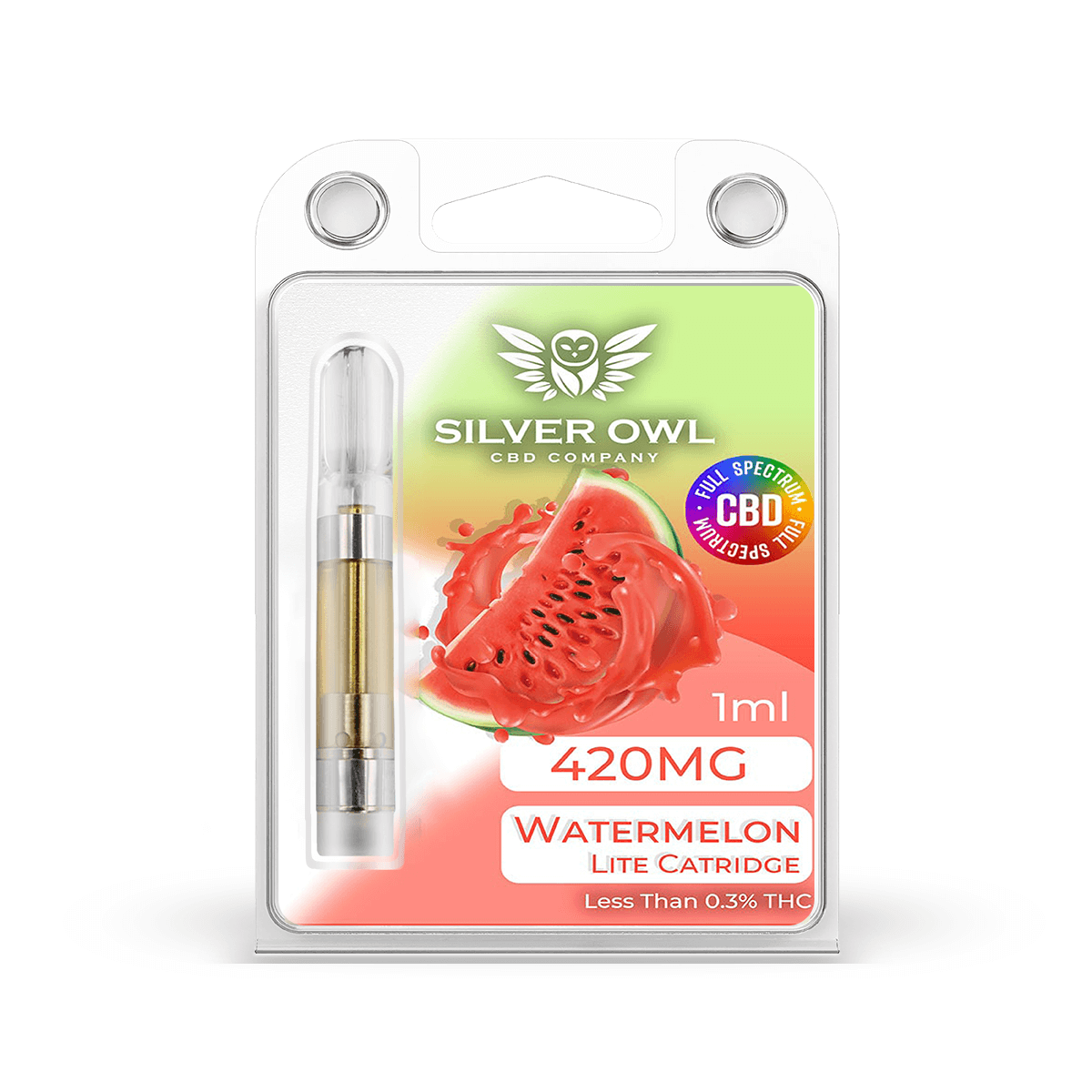 Full Spectrum Lite Vape Cartridge Watermelon (Indica)
$19.99 — or subscribe and save up to 20%
Full Spectrum Content: 420MG
Strain Types: Indica
Strains: Watermelon
Serving Size: 10 to 20 mg
Recommended use: As needed
Ingredients: Full Spectrum Distillate, Natural Terpenes
Brand: Silver Owl
Directions: Hit Full Spectrum Lite Cartridge Watermelon until desired result are achieved.
| | |
| --- | --- |
| Strain Type | Indica |
| Strain | Watermelon |
Top Notch
All I Gotta say, is I don't know what they're doing over at Silver Owl, but keep it up! Top-notch on everything they do. This vape is a perfect blend of flavor and calming results. I highly recommend it if you're trying to improve your vibe, relax, and just feel better about yourself. I know I have a lot to be thankful for, but now I just added Silver Owl to that list. Thanks again friends, keep doing what you're doing!
First-time buyer and was very impressed/satisfied with this product. The flavor/taste is amazing and the vape hits so easily. Will def buy again
FLAVOR
This stuff tastes good, it doesn't taste strong like watermelon like the candy but it tastes like actual watermelons and it is very rare to find a flavor like that for sure!
This tastes like real watermelons not just a flavoring. Awesome.
Thank you for taking the time to review our products